Clean Eating Recipes
Discover the best list of clean eating recipes for beginners that are kid friendly, quick to prepare and very popular on Pinterest!
100's of healthy homemade meals with simple fresh ingredients ready in 30 minutes or less, compiled by the editors of Change In Seconds!
Vegan, vegetarian, gluten free, low carb, keto or paleo recipes are available below.
Just say no to the overpriced, badly wilted store bought salad, and yes to these simple clean eating lunch ideas you can make in minutes!
The recipes are made with real, whole food ingredients.
Eating clean becomes easier than ever when you pack make-ahead meals for the week.
The secret to having a healthy delicious meal that you can look forward to, is planning ahead.
With simple on-hand healthy food ingredients, you will be surprised at the wide variety of delicious options that you can pack for a busy day at work or school.
Forget boring meals, show off your culinary talent that will make your coworkers or classmates jealous!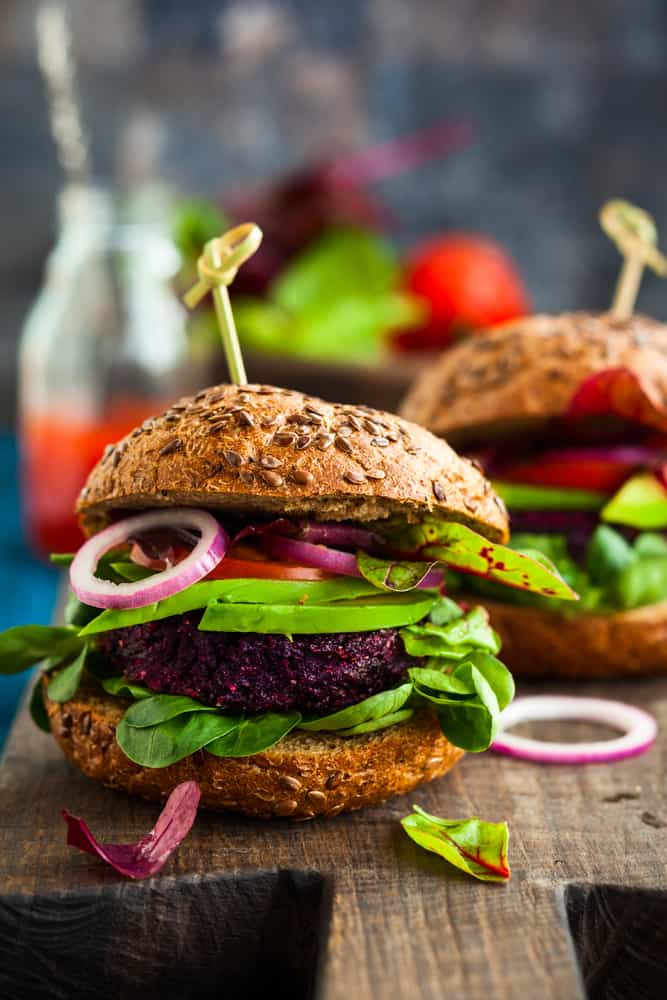 Healthy Living Starts Here
Clean Eating Lifestyle
Eating "clean" is gaining popularity — but what does it actually mean, and how is it good for your health?
Clean eating is a simple concept. Clean eating focuses on whole foods, or real foods.
Foods that are minimally processed, as close to their natural form as possible.
Multiple studies have shown that diets heavy on whole foods curb or prevent certain life-threatening conditions and diseases, such as high blood pressure, type 2 diabetes, and cardiovascular disease.
Plus, there's research linking diets high in fruits and veggies to healthy weight management, glowing skin and hair when you tend to avoid processed foods.
What Are Common Processed Foods
Sugary breakfast cereals
Granola bars
Instant ramen
Flavoured nuts
Gelatinous fruit snacks
Canned fruit
Potato chips
Margarine
Cheese
Tinned vegetables
Store bought bread
Ketchup
Savoury snacks, such as crisps
Processed meat products, such as bacon and hot dogs
Frozen dinners
Soft drinks
White rice (go for brown or wild rice instead)
Fast food hamburgers
Foods with high fructose syrup
Store bought cookies, cake, muffins, and crackers
Pre-made condiments and salad dressings
What Makes Processed Foods UnHealthy
Usually high in sugar and high fructose corn syrup
Lead to excessive food consumption
Contain artificial ingredients
Often high in refined carbohydrates
Low in nutrients
Tend to be low in fiber
Often high in trans fats or processed vegetable oils
Source: Authority Nutrition
Read 48 reasons avoid processed foods to learn more.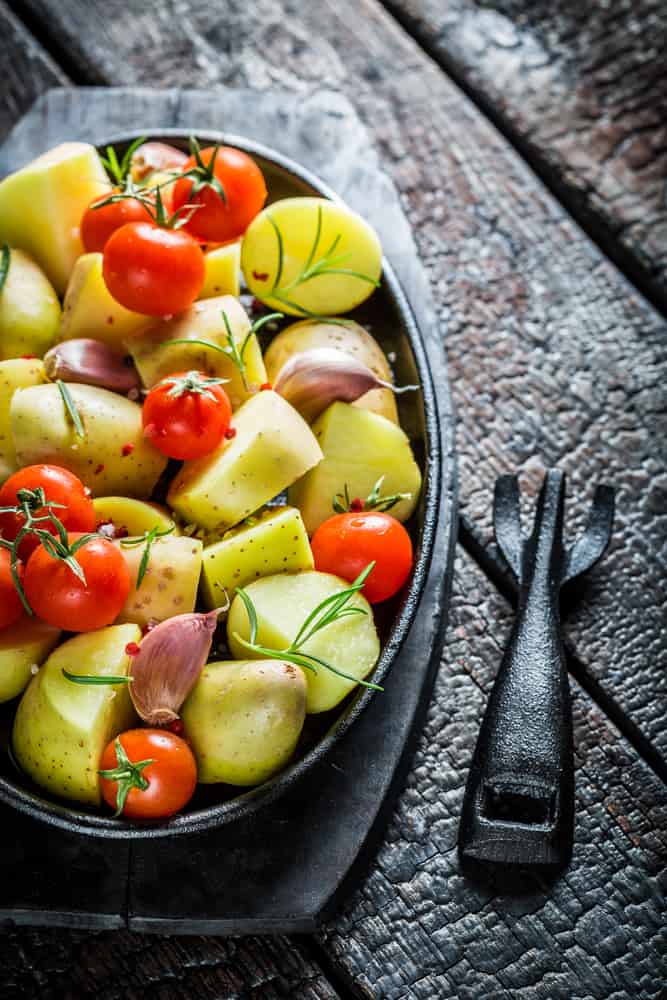 Before you get to the list of recipes, find below our complete resource for clean eating, shopping list, tips, tools & meal prep.
Clean Eating Resource
See below delicious healthy recipes for your convenience!
Breakfast Recipes
Recipes For Lunch & Dinner
While it's easy to want to go out to a restaurant or grab convenience foods, but with planning, you will be able to quickly prepare a healthy lunch and dinner from scratch using our compiled list of clean eating ideas.
Avoiding processed foods at dinnertime will end your day off on the right foot and move you closer to your health and fitness goals.
Popular Main And Side Dishes Ingredients
Chicken breasts
Butternut squash
Healthy fats
Brown rice
Green beans
Chicken broth
Roasted vegetables
Ground turkey
Sea salt and pepper
Balsamic vinegar
Lemon juice
Steak
Shrimp
Salmon
Sausage
Olive oil
Spinach
Asparagus
Red pepper
Quinoa
Pasta
Pork
Zucchini
The following are very important to round out your meals.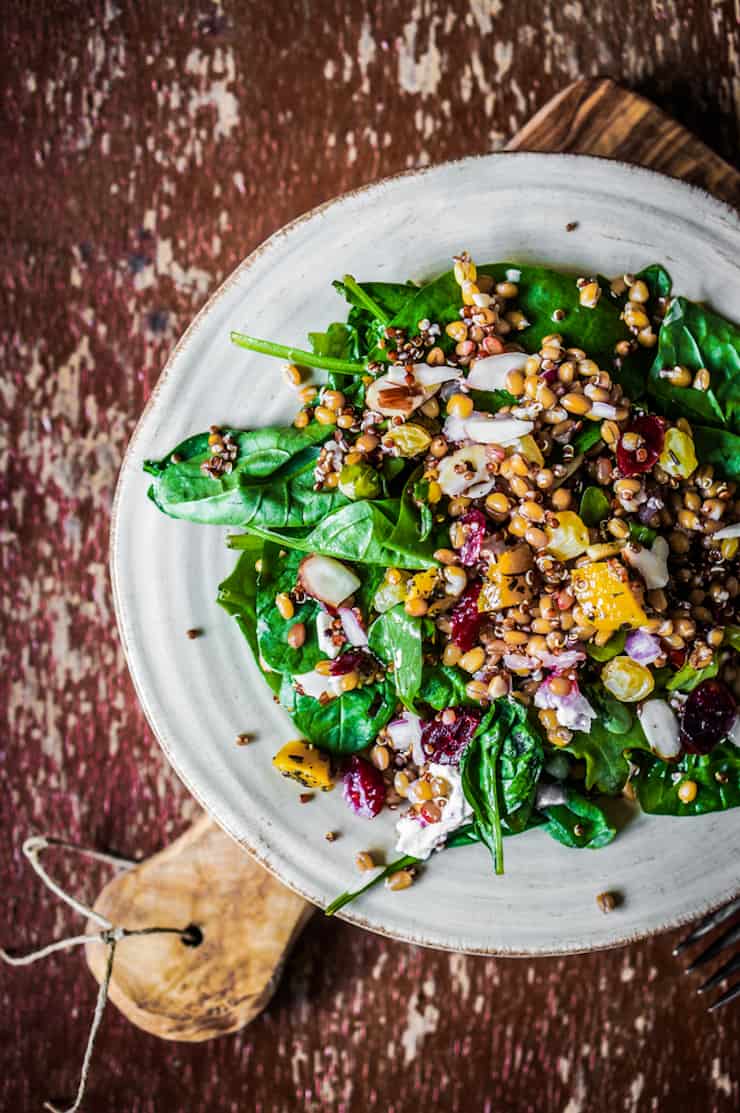 Vegetables
Fresh vegetables are a no-brainer when it comes to clean eating. Vegetables can be enjoyed raw at dinnertime in a salad using olive oil and balsamic vinegar as a dressing.
Furthermore, vegetables can be steamed or grilled and spiced up with some garlic or other seasonings.
Finally fresh vegetables can be paired with almost anything, so dinnertime should always include a plate full of vegetables.
Protein
Grilling meat is a great way to bring out the flavours without needing to add much seasoning (or extra calories).
In addition meats, such as chicken and fish, are just as delicious when baked.
Cheese a favourite, and can add savoury flavour to almost any dish. In addition, organic eggs are a very good source of high quality protein and vitamins.
Grains and Carbs
Whole grain pasta and rice can serve as a great starting point for dinner. There are literally thousands of pasta and rice dishes out there, and can all be adapted towards a clean eating lifestyle.
Lunch And Dinner Recipes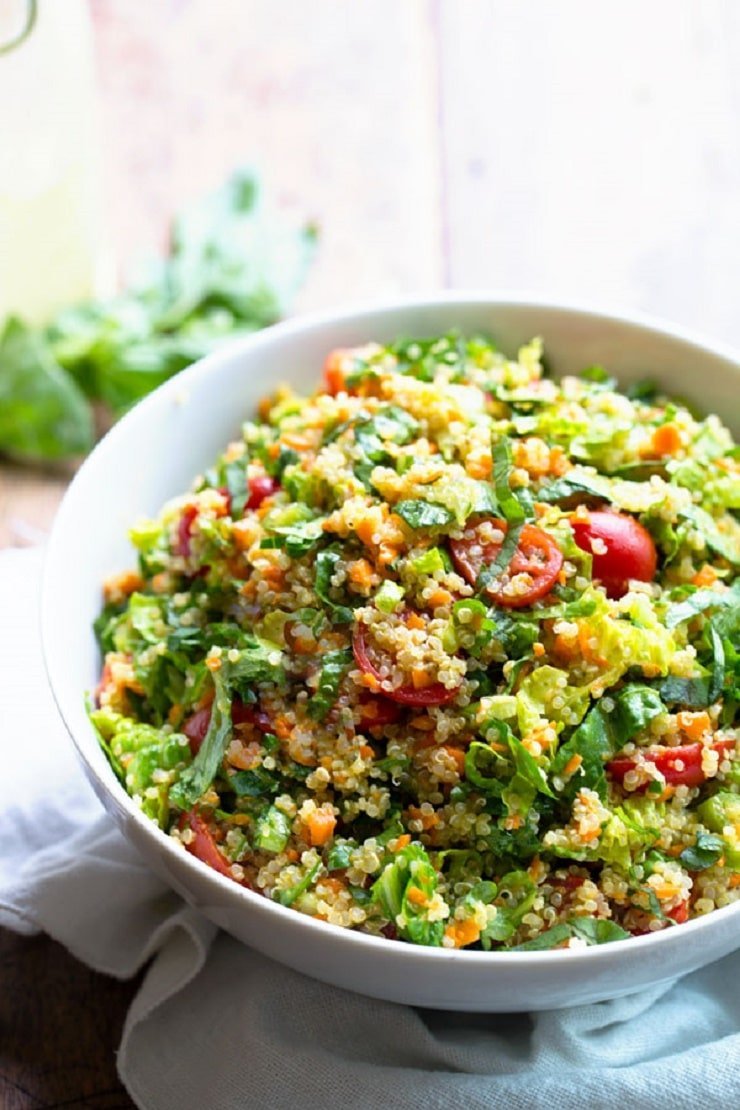 photo source: pinchofyum.com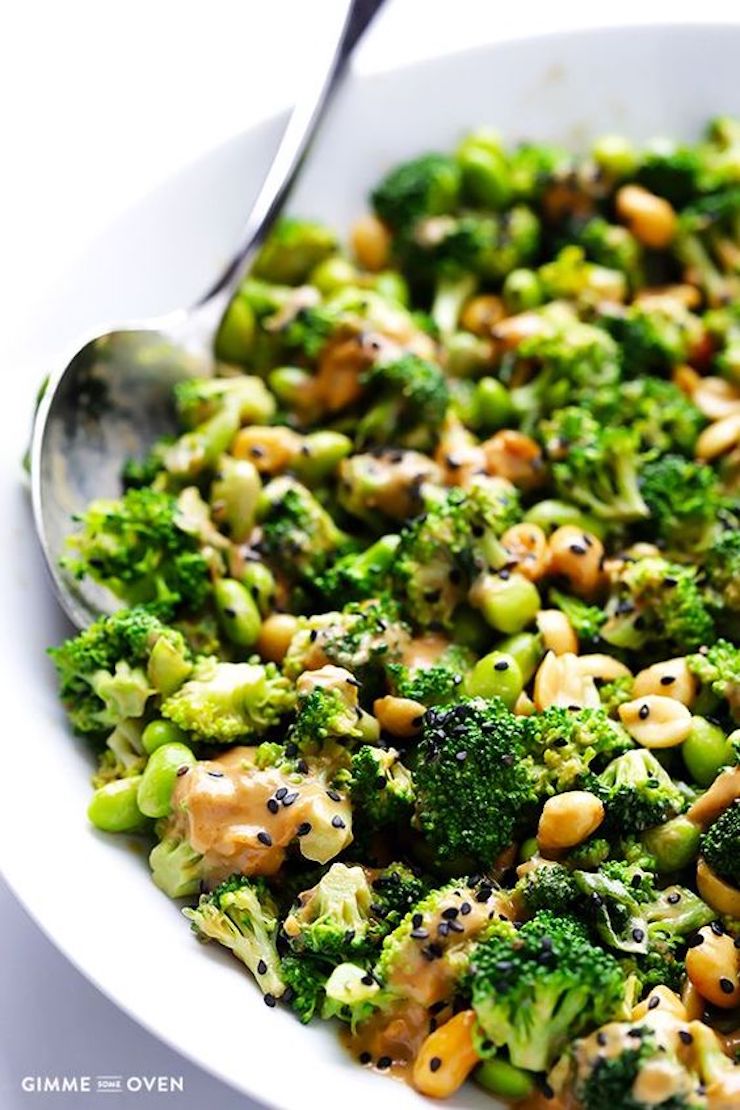 photo source: gimmesomeoven.com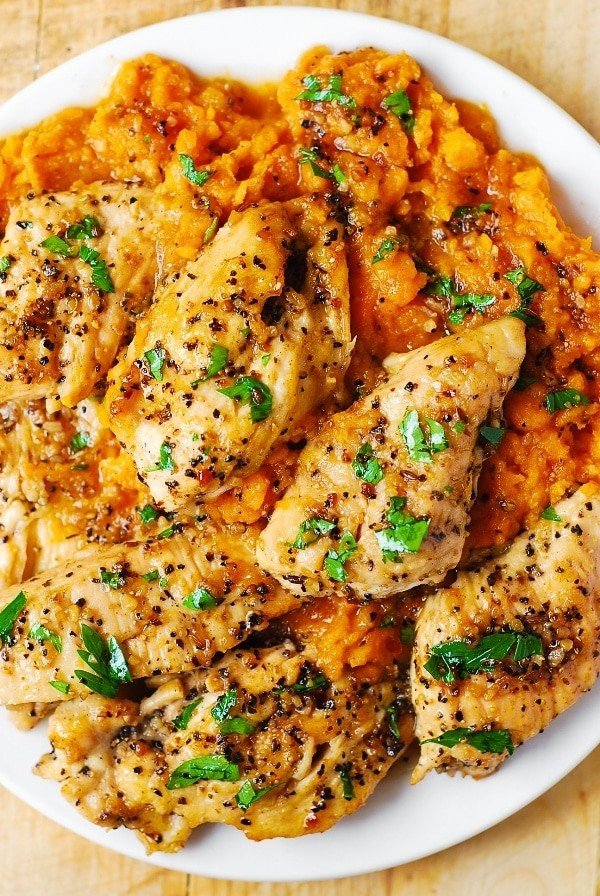 photo source: bhg.com
photo source: peasandcrayons.com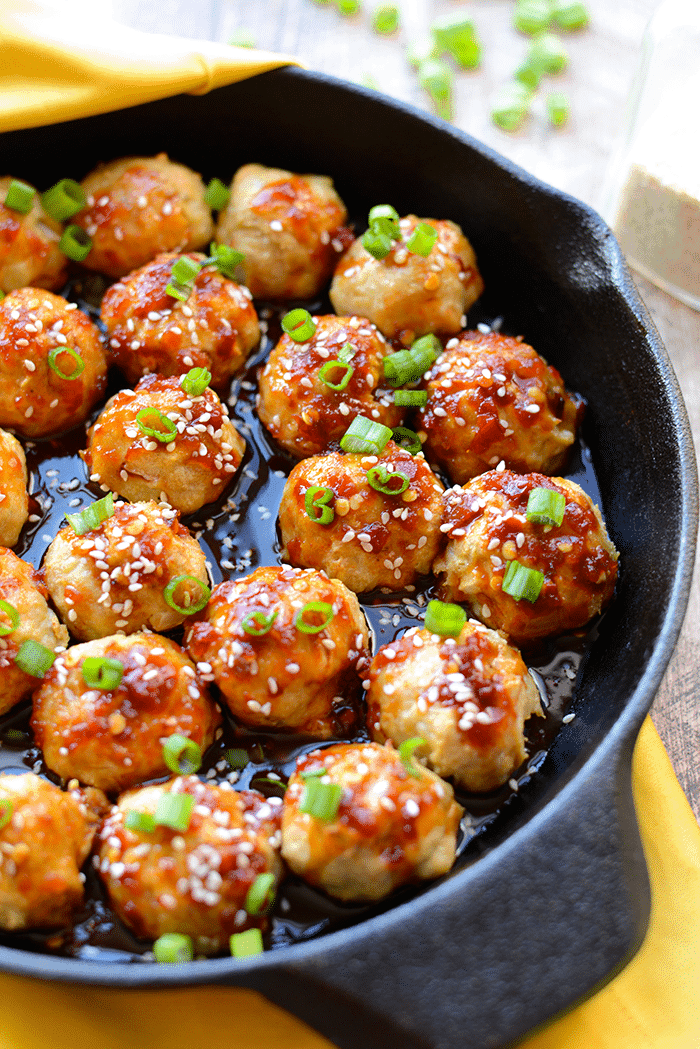 photo source: fitfoodiefinds.com
Recipes For Beginners
Quick Dinners For Kids
Diet Meal Plans
Simple Family Recipes
Paleo & Low Carb Recipes
Gluten Free Recipes
Dessert And Snack Recipes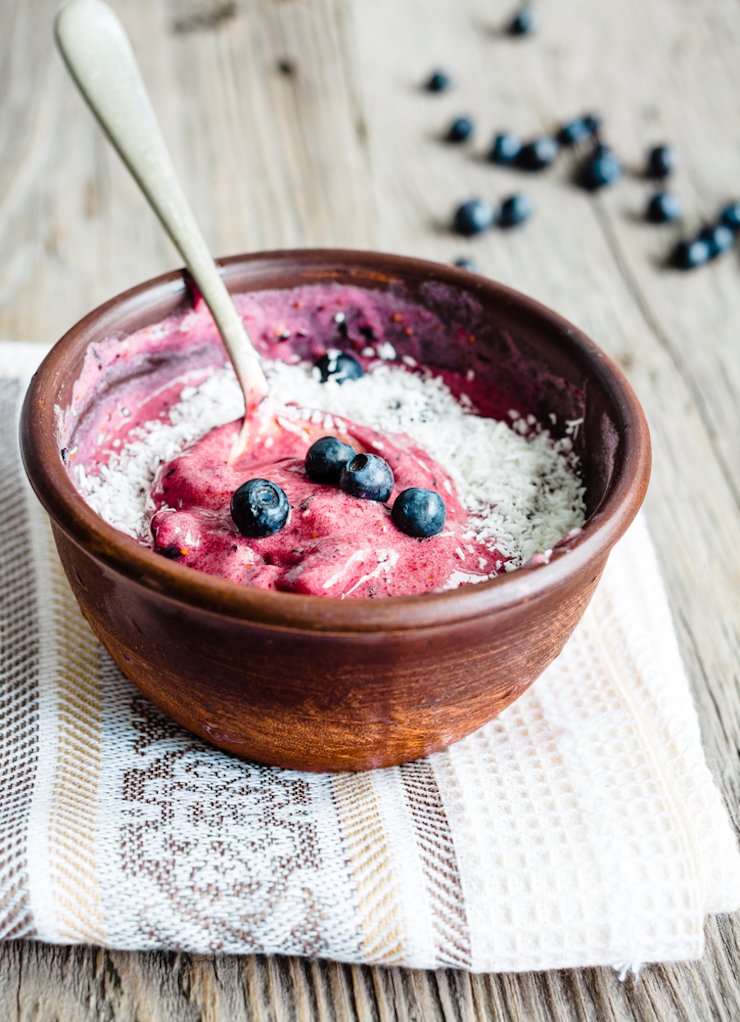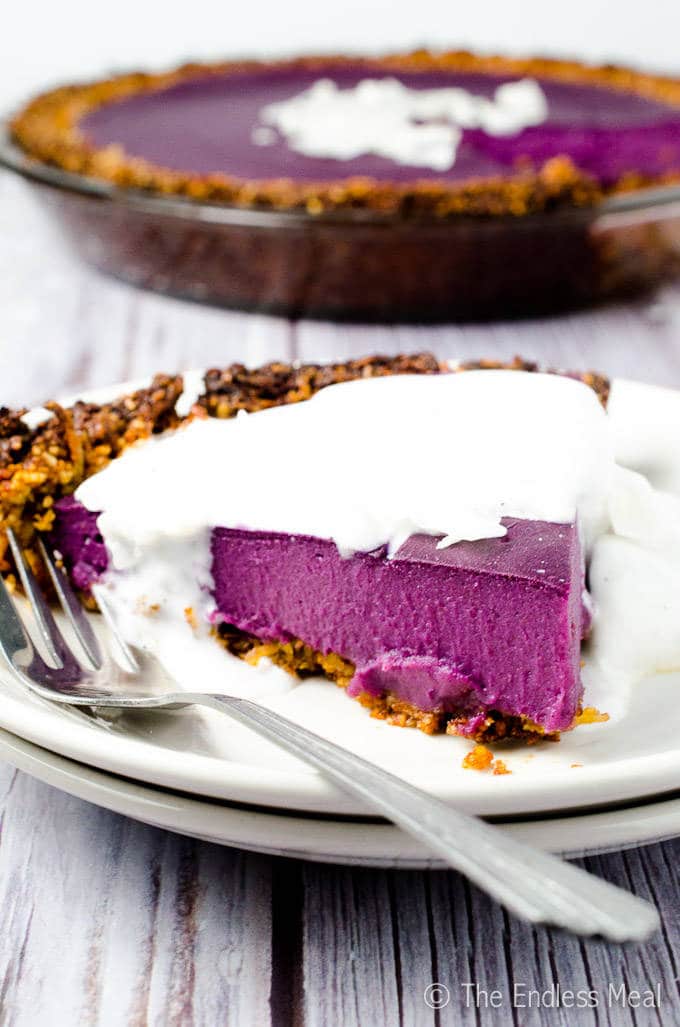 photo source: theendlessmeal.com
Access our complete list of healthy recipes!
Please share this post on social media!