Green Smoothie Recipes
These 21 green smoothie recipes are super delicious and are an easy way to make sure you are getting healthy nutrients in a drinkable form.
We also feature our "How To Make The Perfect Green Smoothie" infographic below that provides the perfect formula to make a variety of green smoothies.
Healthy Living Starts Here
Coconut Green Smoothie (GF & Vegetarian)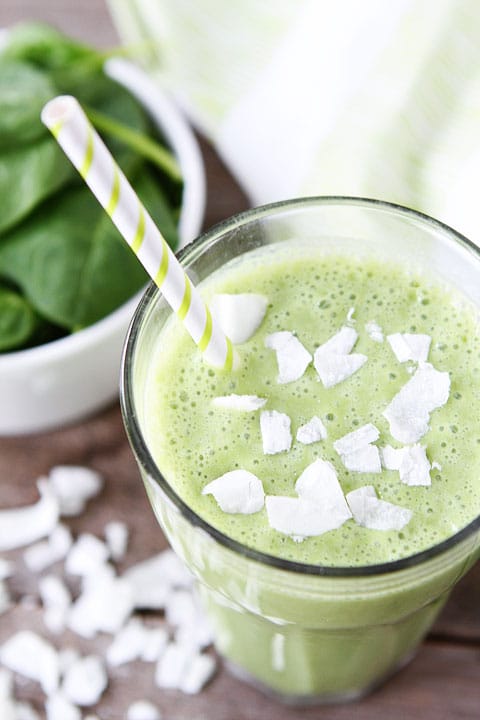 A healthy green smoothie with a coconut kick!  Get the recipe.
The Green Drink (VEG & GF)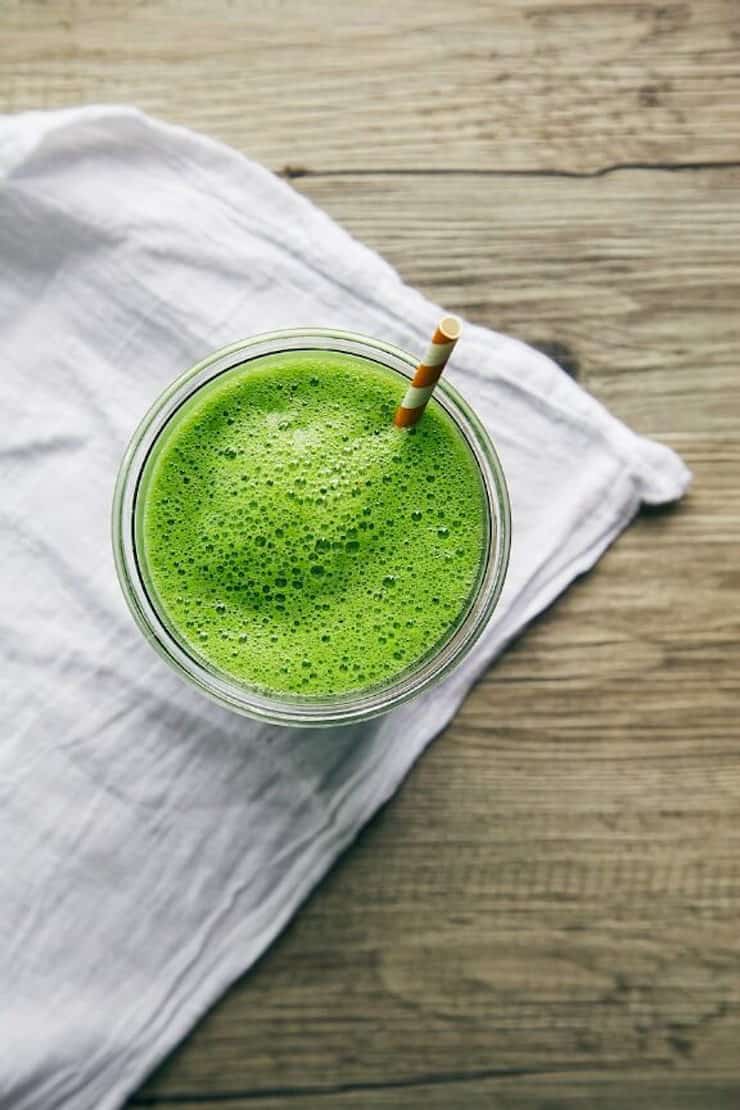 It's green, minty, with a nice hit of lime with frozen peaches and mango that creates a light sweet flavour.  Get the recipe.
Mint Chocolate Green Smoothie (Vegetarian)
This green smoothie recipe is PACKED with protein and tons of nutrients. It tastes like a mint chocolate chip milkshake! It's quick, easy and SO healthy! Get the recipe.
Almond Mocha Green Smoothies (VEG & GF)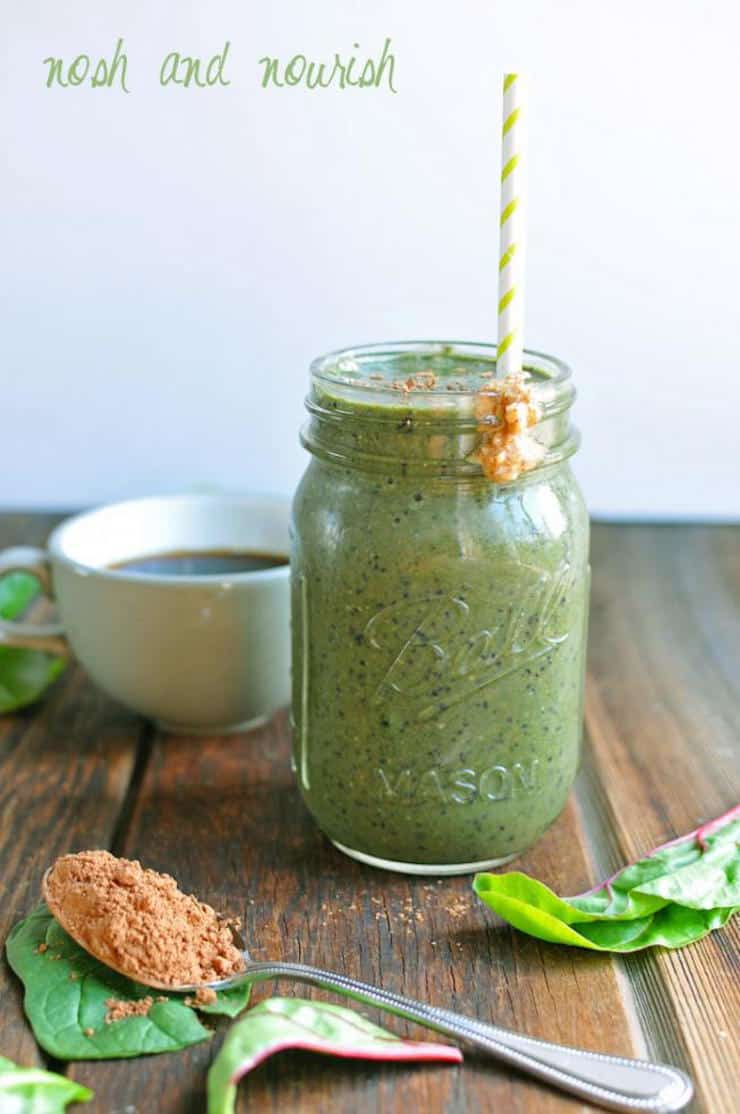 This recipe looks awesome and taste great! Get the recipe.
Green Warrior Protein Smoothie (VEG, GF, NF, SF, Grain & Refined Sugar Free)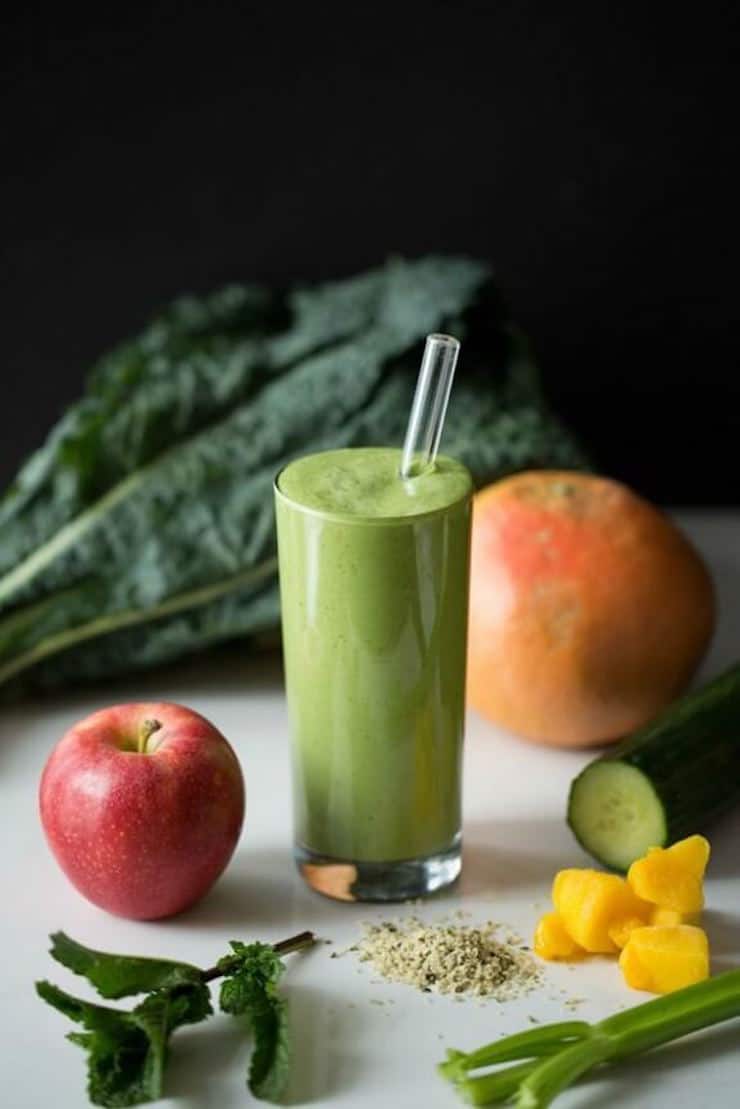 A great meal in a glass! Its so nutritious. It is vegan, gluten-free, grain-free, nut-free, refined sugar-free, and soy-free. Get the recipe.
Green Detox Smoothie (VEG & GF)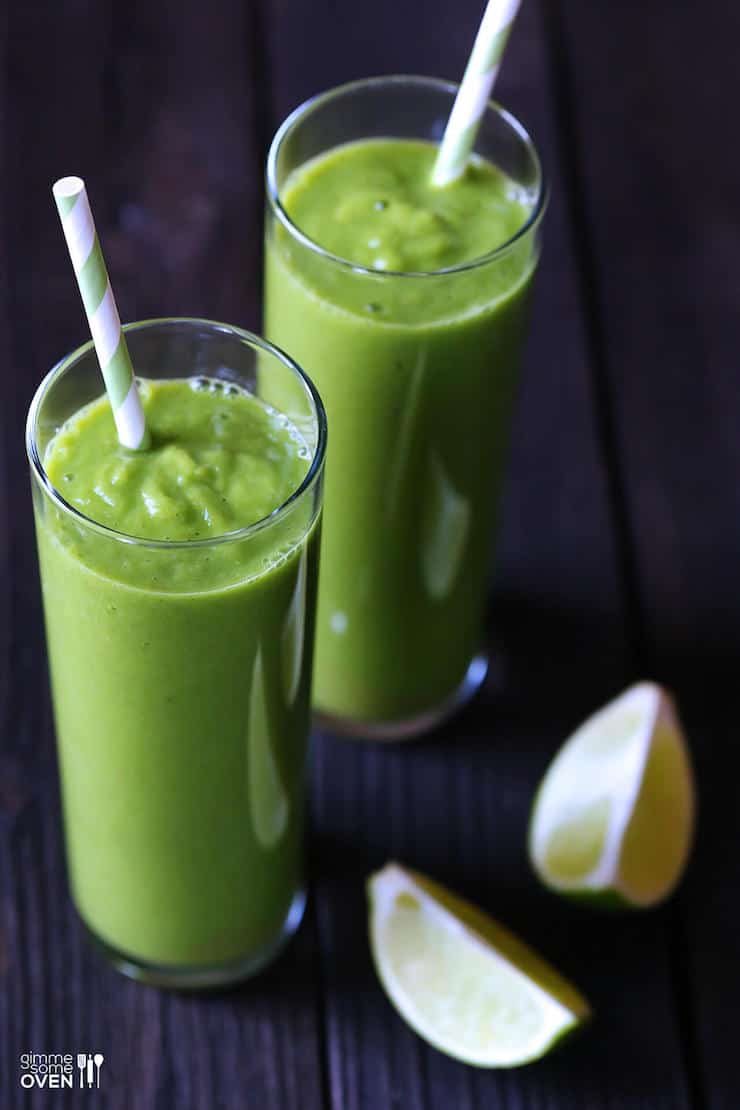 A delicious and healthy green "detox" smoothie. Get the recipe.
Green Apple Smoothie (VEG, GF & Paleo)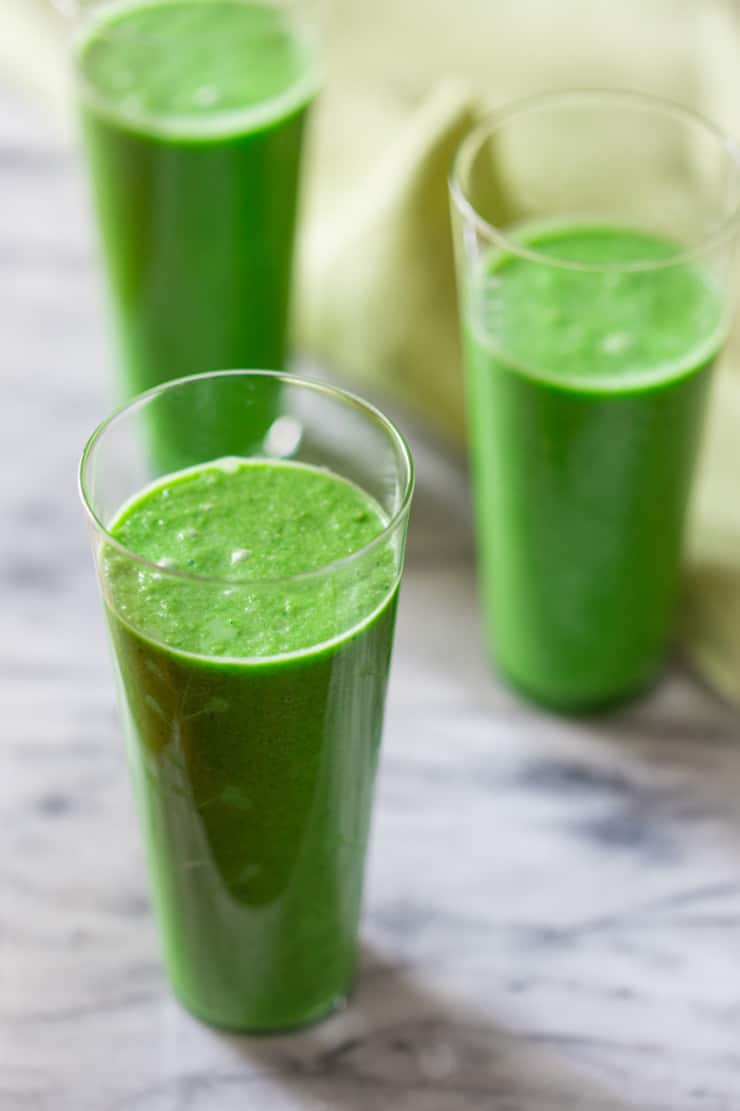 A simple, healthy, vegan green apple smoothie recipe with kale and coconut milk. Its a great recipe to start your day. Get the recipe.
Blackberry Green Smoothie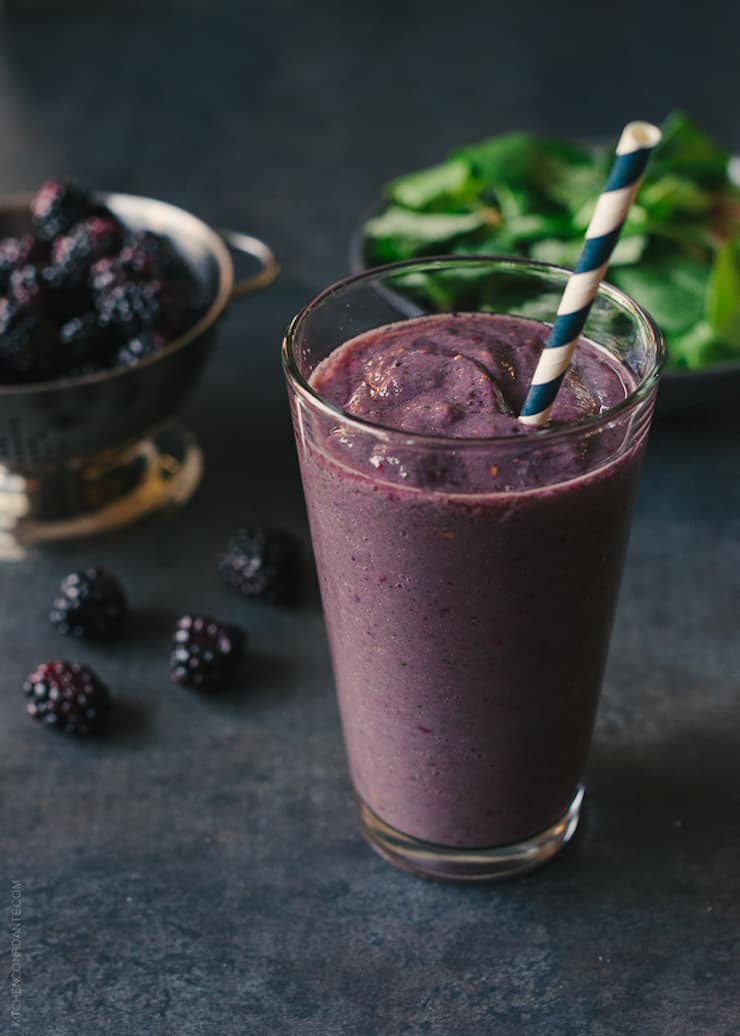 This recipe is sweet from plump blackberries, banana, and frozen pineapple, this green smoothie is the perfect drink to help rehydrate and nourish your body. Get the recipe.
Chocolate Peanut Butter Banana Green Smoothie (VEG & GF)
This is one of my favourites! This smoothie is so delicious! Get the recipe.
Berry Protein Green Smoothie (VEG, GF, DF, Refined Sugar Free)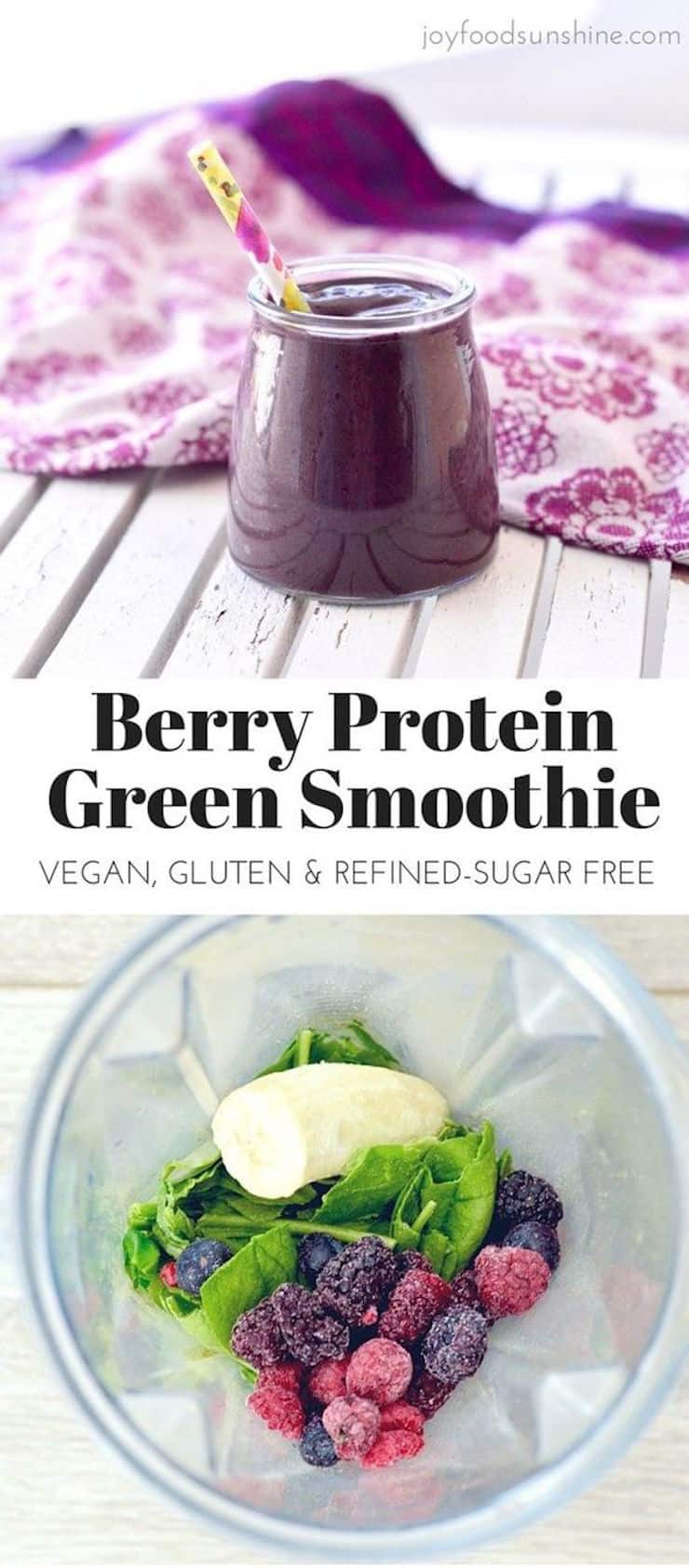 This Berry Protein Smoothie is made with 6 ingredients and in 5 minutes you will have a delicious & filling smoothie! It's perfect for breakfast or lunch! Paleo, Vegan, gluten-free, dairy-free and no added sweeteners!

Get the recipe.
Holiday Detox Green Apple Smoothie (VEG & GF)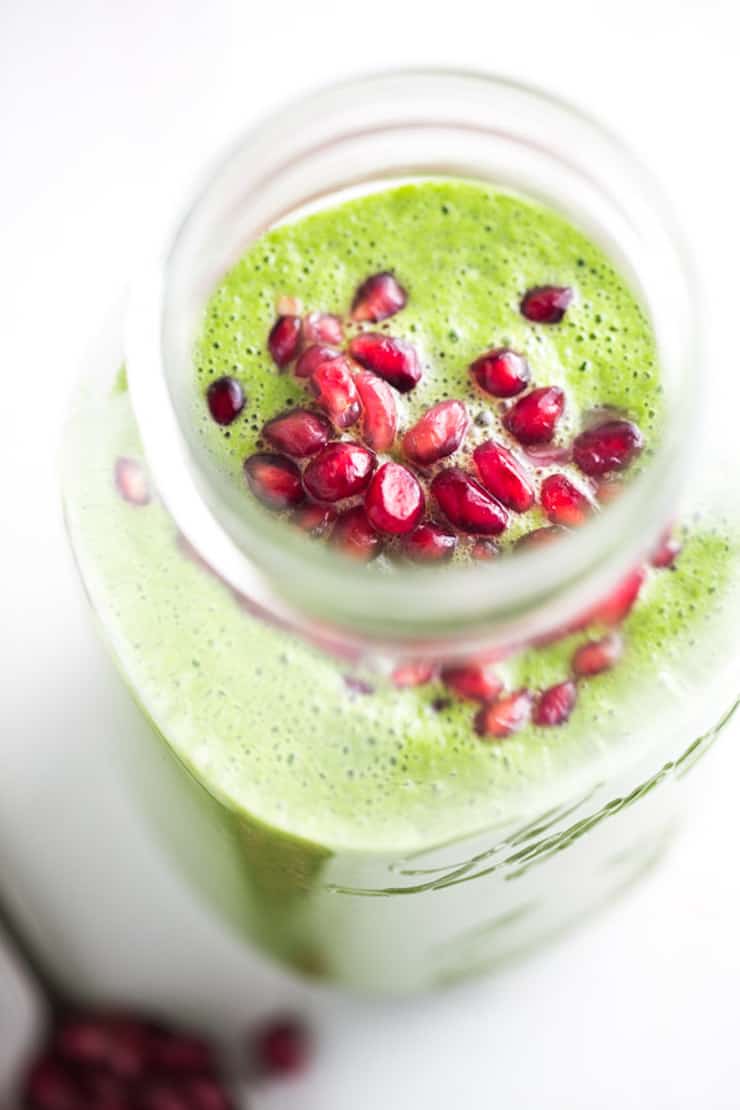 The Holiday Detox Green Apple Smoothie is nutritious, and perfect for consuming between decadent holiday meals. Get the recipe.
Best Green Smoothie Videos (10 Recipes In Total!)
We compiled 10 green smoothie video recipes with over 1 million views that signify how popular the healthy green smoothie recipes are. We simply had to share these videos with our readers!
Glowing Green Smoothie for Glowing Clear Skin & Shiny Hair
5 Green Smoothie Recipes
3 Healthy Green Smoothies
The Best Green Smoothie Recipe
Easy Formula To Make Green Smoothies Perfectly
Download Our Green Smoothie Formula Infographic 
Green Smoothie Cleanse Recipe
Simple Green Smoothies: 100+ Tasty Recipes to Lose Weight, Gain Energy, and Feel Great in Your Body 
Superfood Smoothies: 100 Delicious, Energizing & Nutrient Dense Recipes
10-Day Green Smoothie Cleanse: Lose Up to 15 Pounds in 10 Days!
Kitchen Tools To Make Your Green Smoothie
Lids And Straws With Smoothie Cups