photo source: number-2-pencil.com
Instant Pot Chicken Recipes
Take the stress out of making dinner with the best list of 43 instant pot chicken recipes, and if you need to purchase an instant pot, see the best brand currently available on Amazon here!
Healthy Living Starts Here
Categories Featured
Mexican
Thighs
Whole 30
Keto
Paleo
Low carb
Italian
Pasta
Chinese & Asian
Indian
Greek
The following recipes are perfect with:
Salads
Stuffing
Side dishes
Lettuce wraps
They are healthy, simple, family-friendly easy meals that are kid approved perfect for weeknight dinners!
We also feature healthy slow cooker and crockpot recipes as well! See our compiled list below!
MEXICAN 
Mexican recipes.
Slow Cooker Mexican Chicken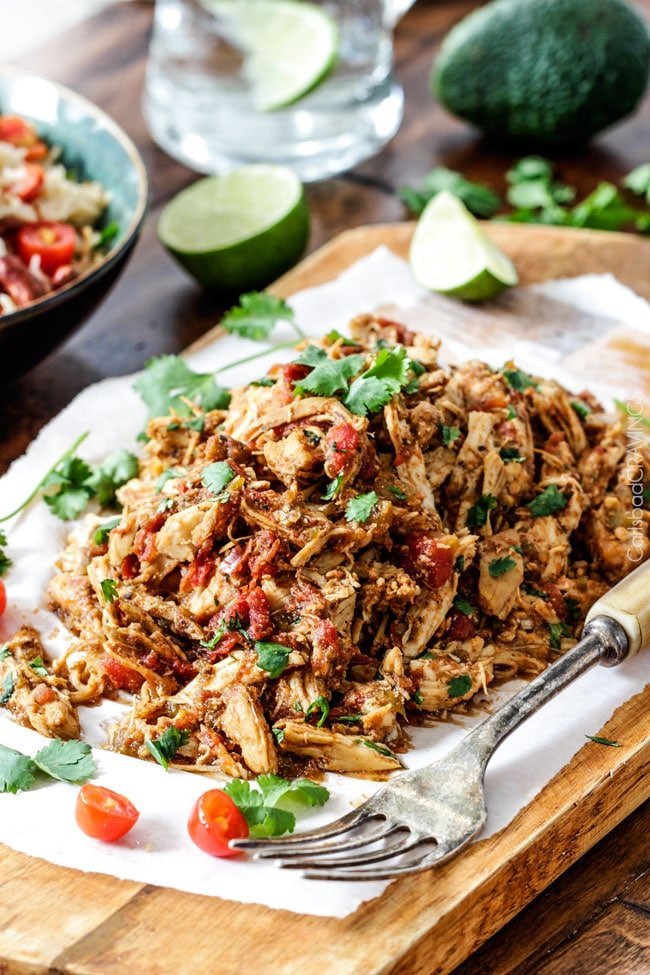 Crispy Chicken Carnitas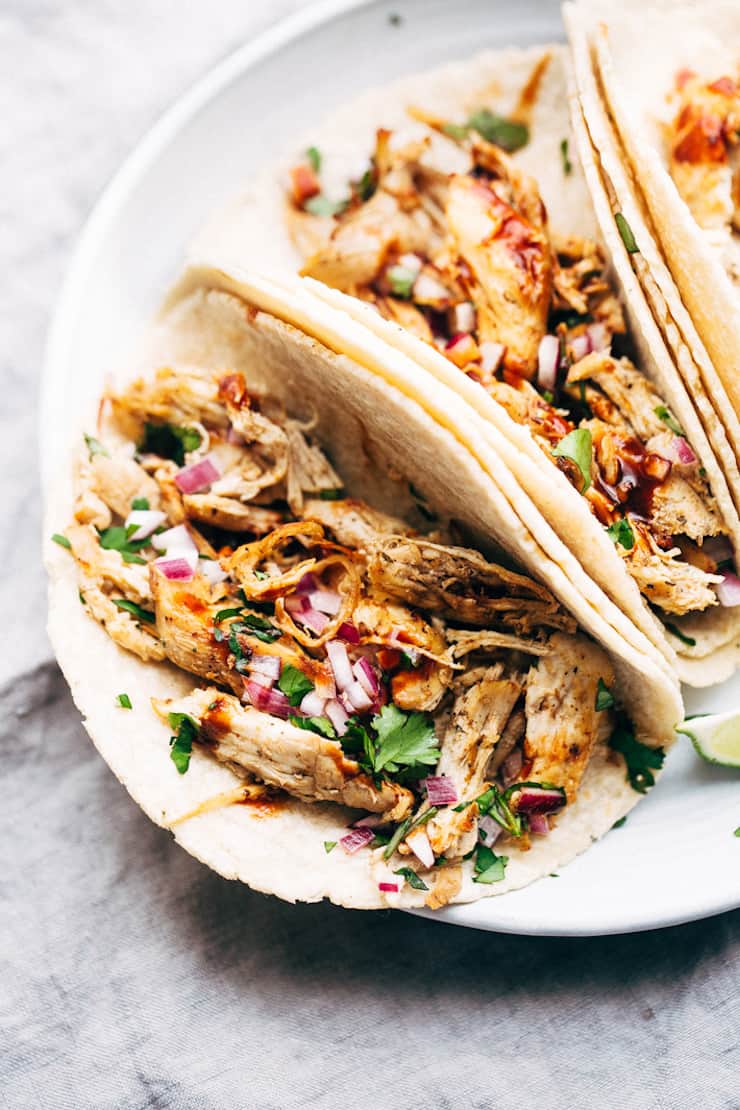 Salsa Chicken Tacos
Chicken Burrito Bowl
Chicken Tacos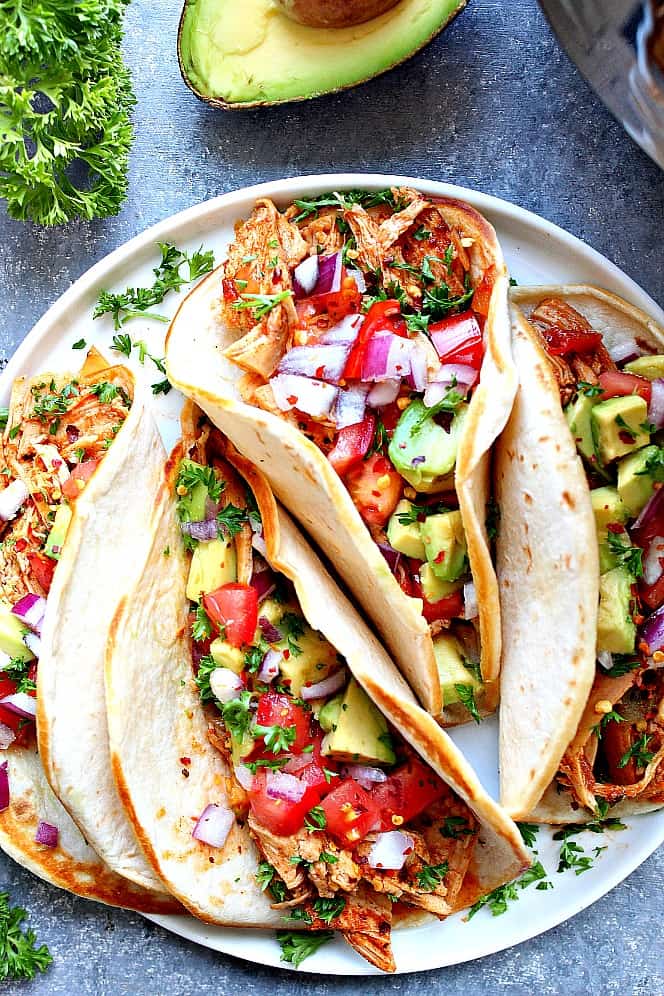 THIGHS
Thigh recipes with bone in.
Lemon Butter Chicken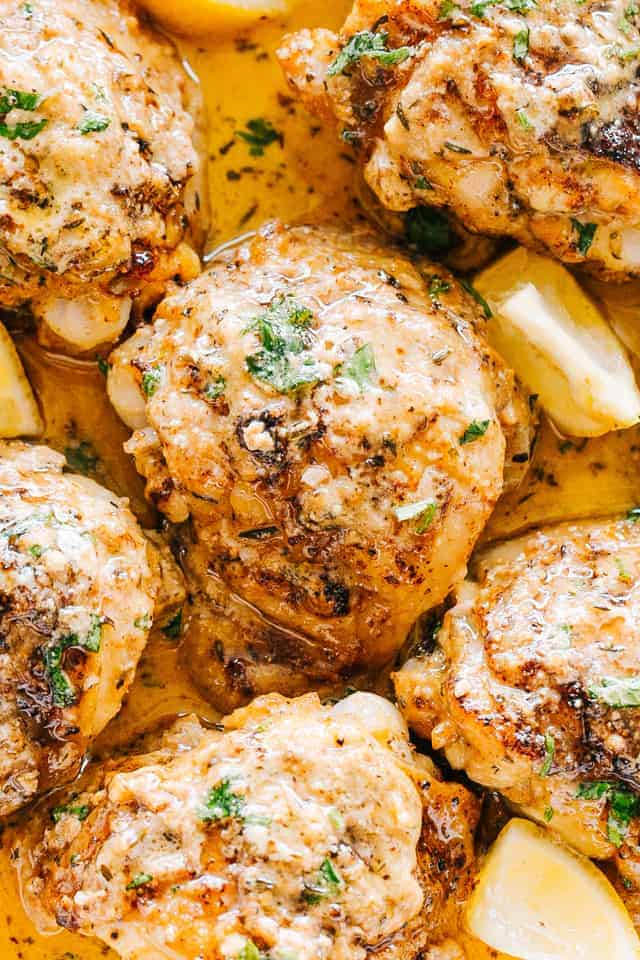 Honey Garlic Chicken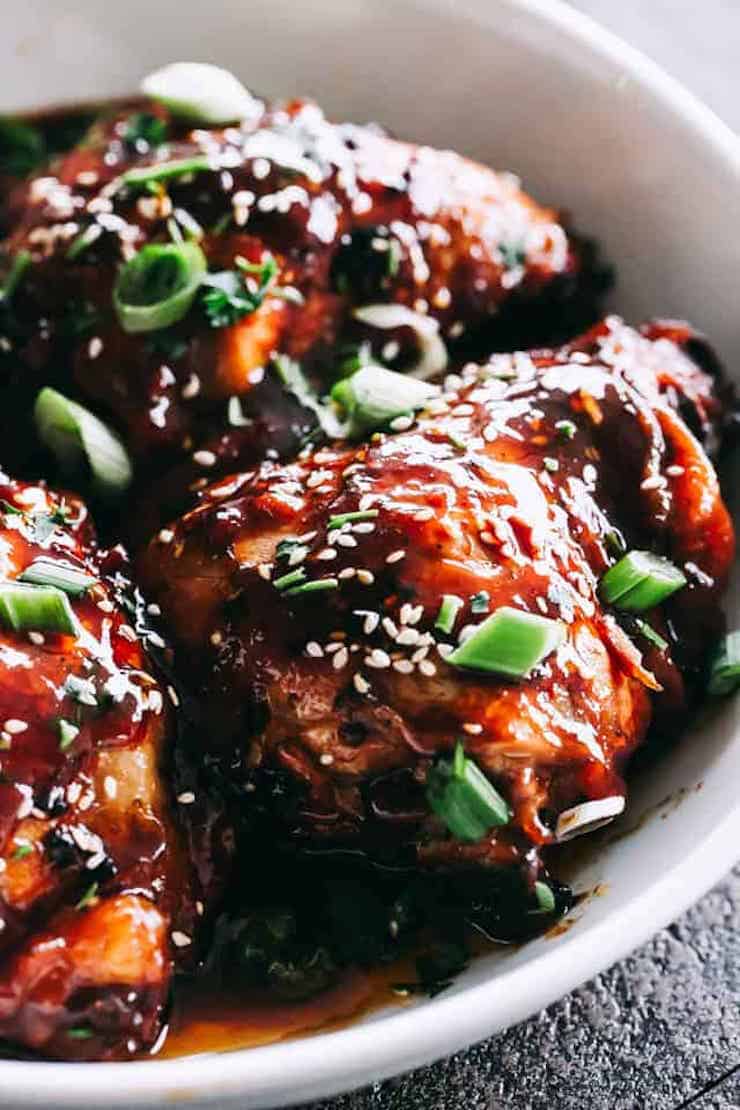 Lemon Garlic Chicken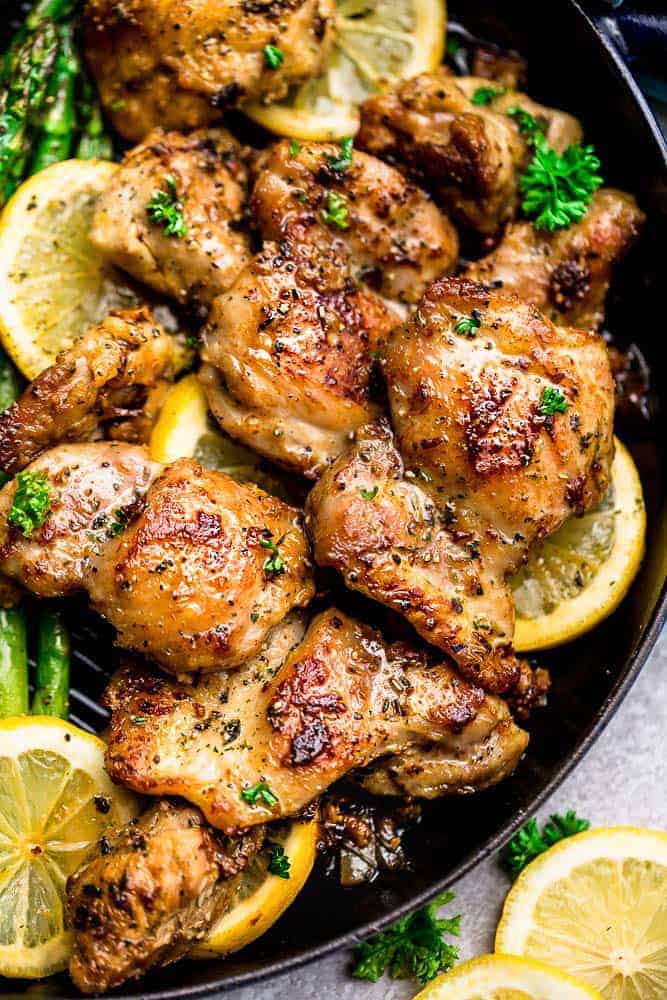 Garlic Honey Chicken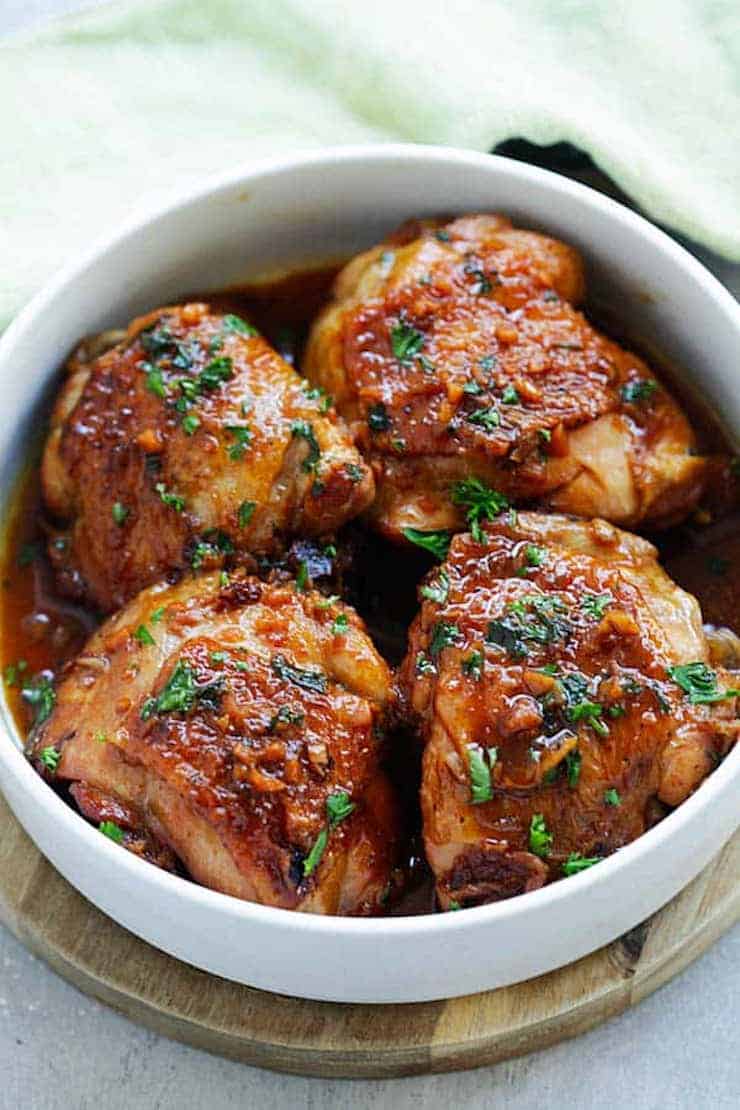 Sticky Chicken Thighs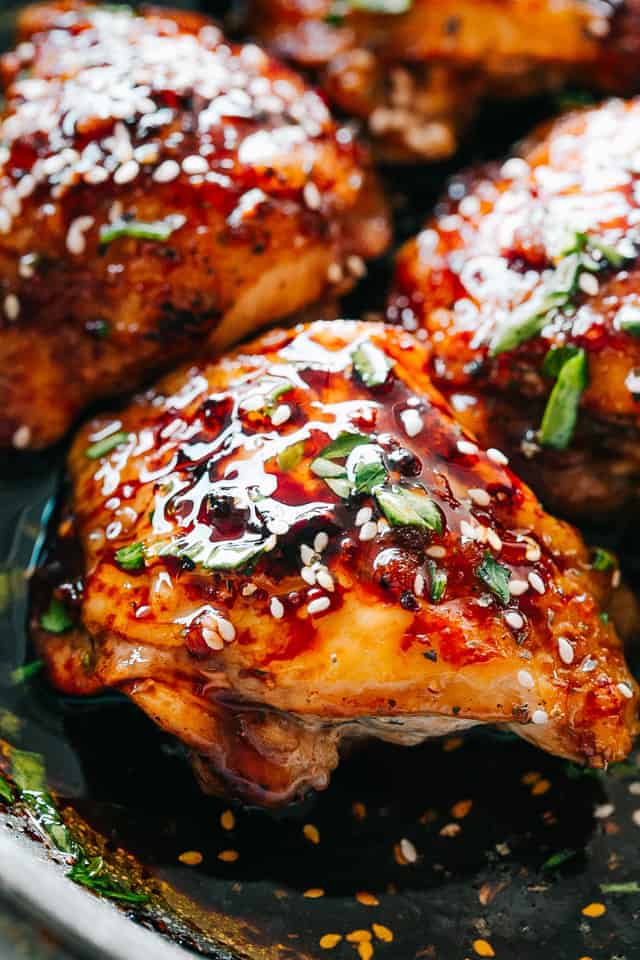 WHOLE 30
Recipes that fit the whole 30 definition.
Chicken Cacciatore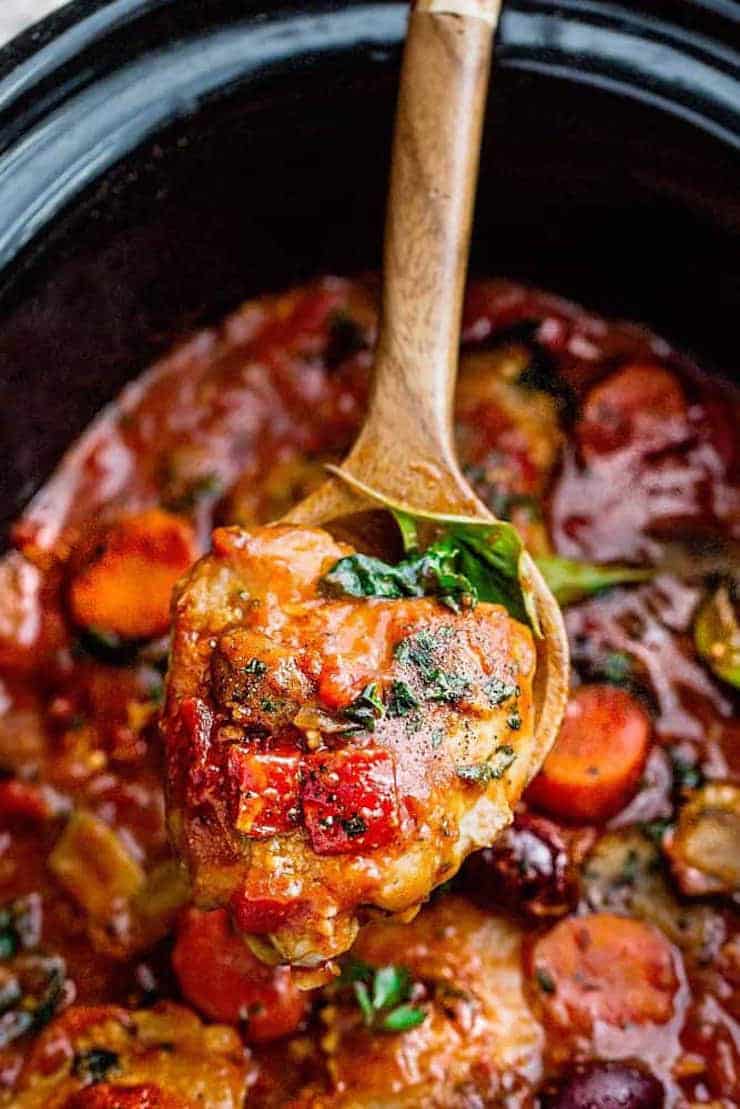 Chicken And Broccoli Stir Fry
Orange Chicken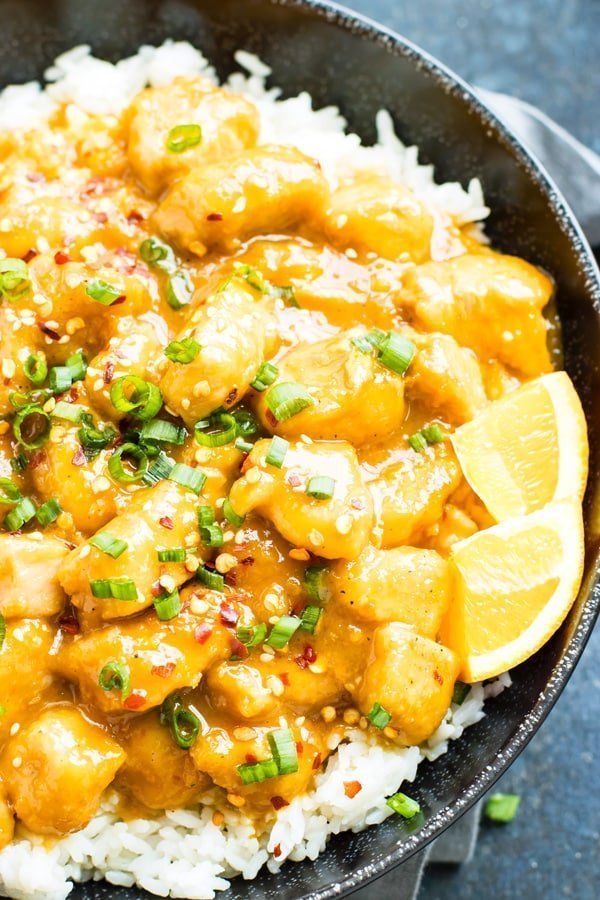 Cashew Chicken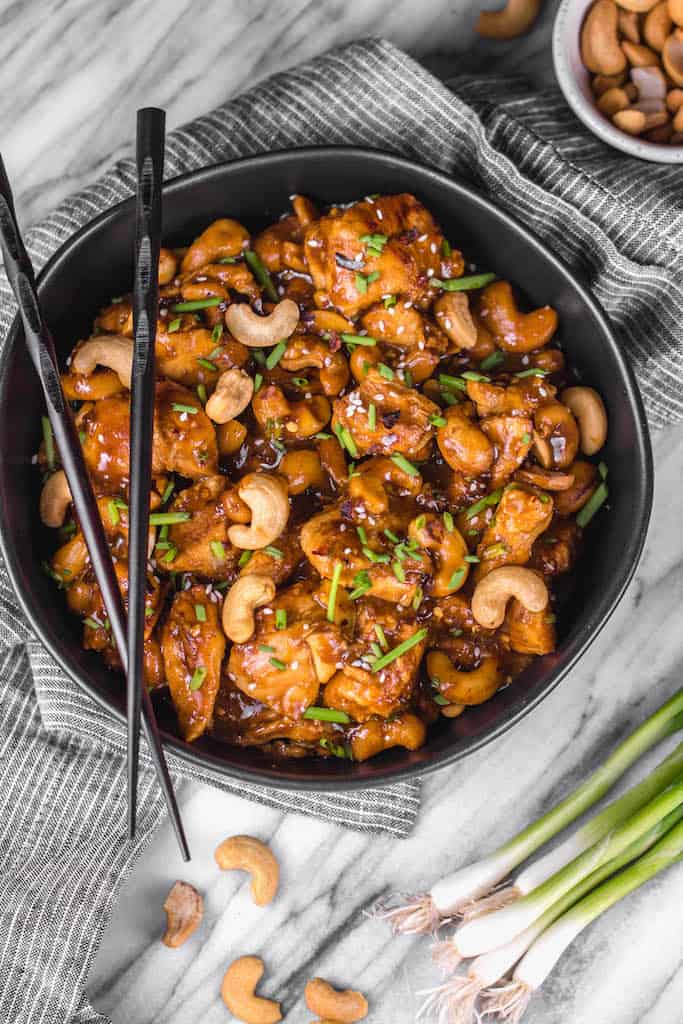 Buffalo Chicken Lettuce Wraps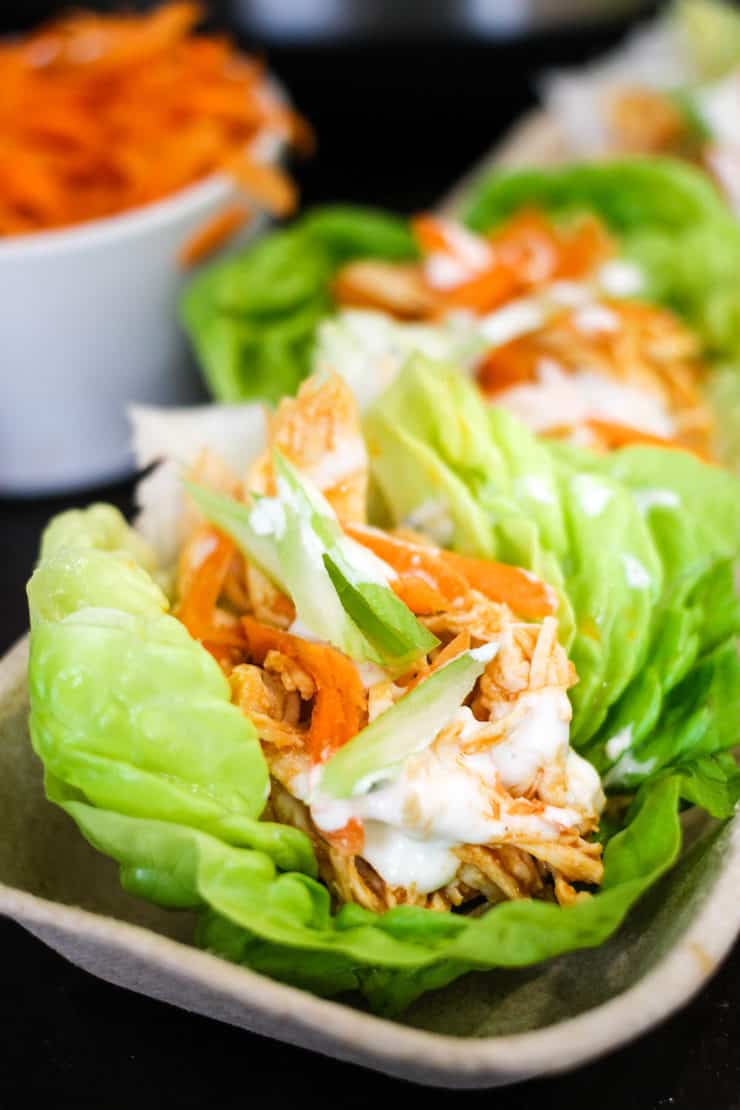 KETO, PALEO & LOW CARB
Nice array of keto, paleo and low carb instant pot recipes.
Creamy Garlic Tuscan Chicken Thighs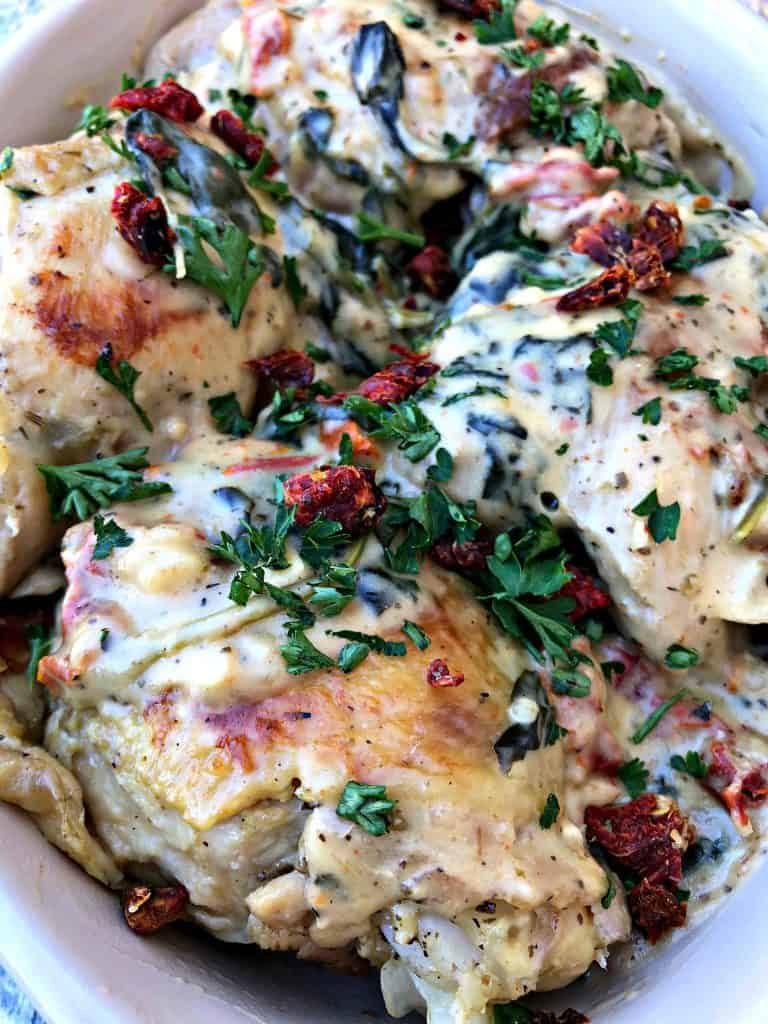 Peanut Chicken
Cream Of Mushroom Chicken
Low Carb Butter Chicken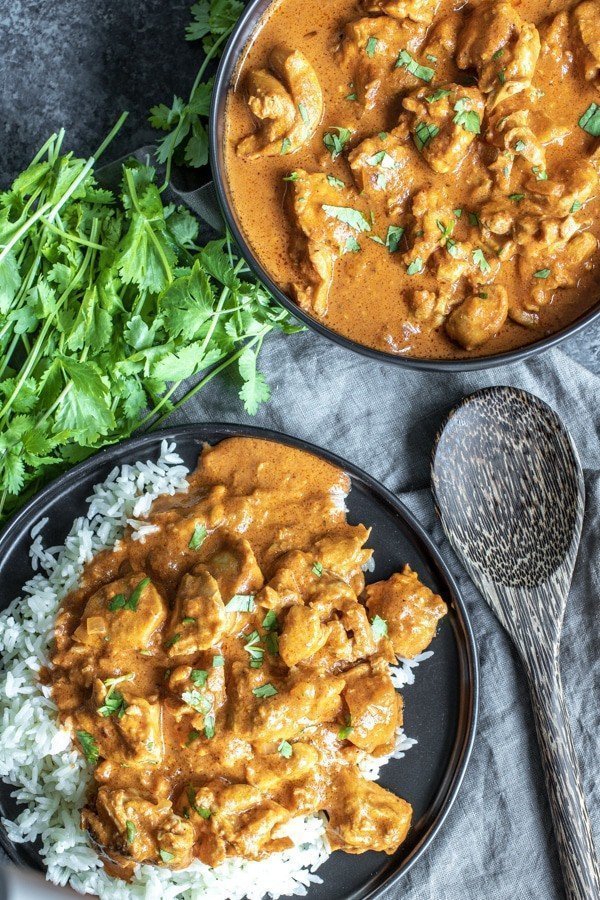 Crack Chicken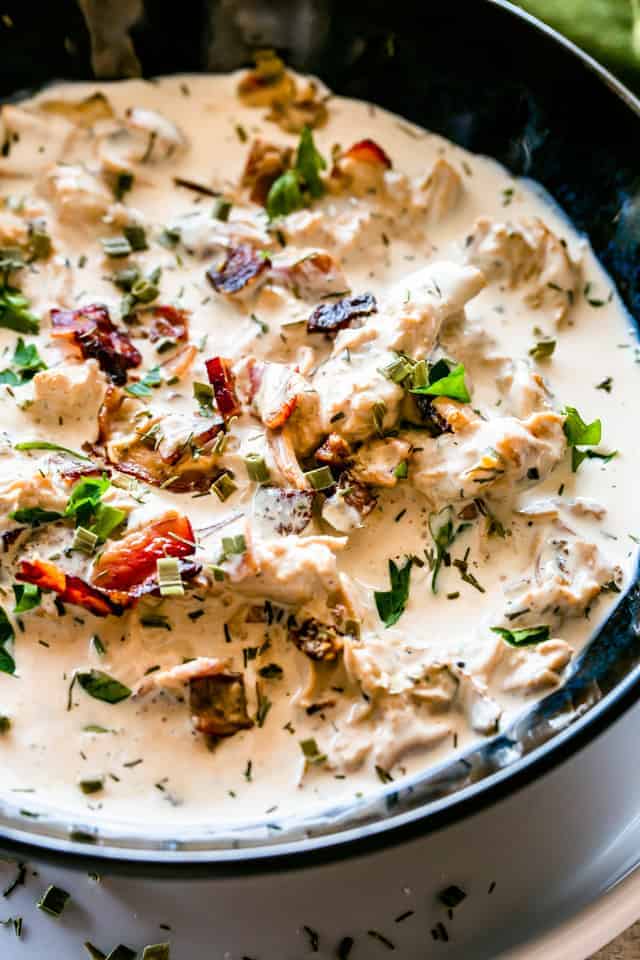 General Tso Chicken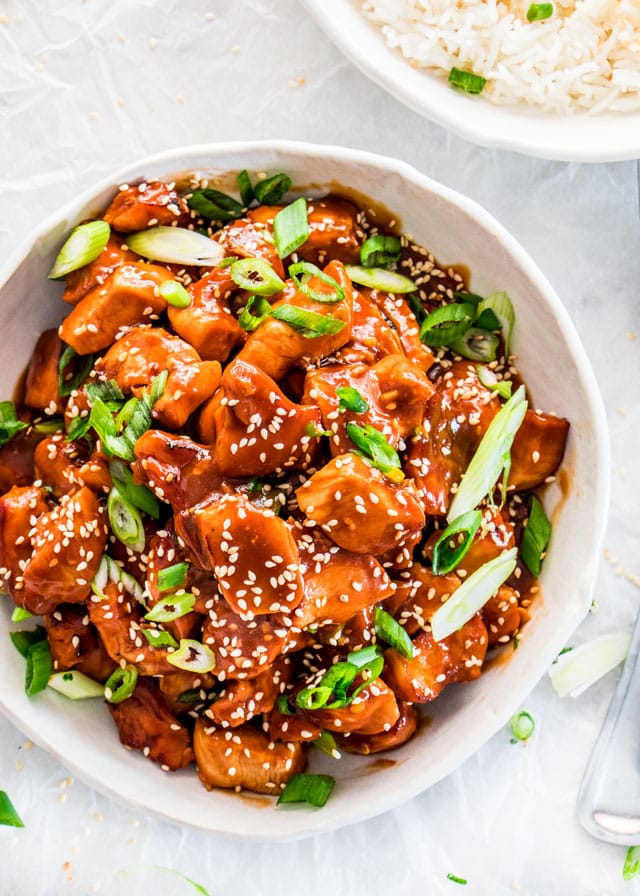 Creamy Lemon Chicken Breasts
Chicken Breasts with Sun Dried Tomato Cream Sauce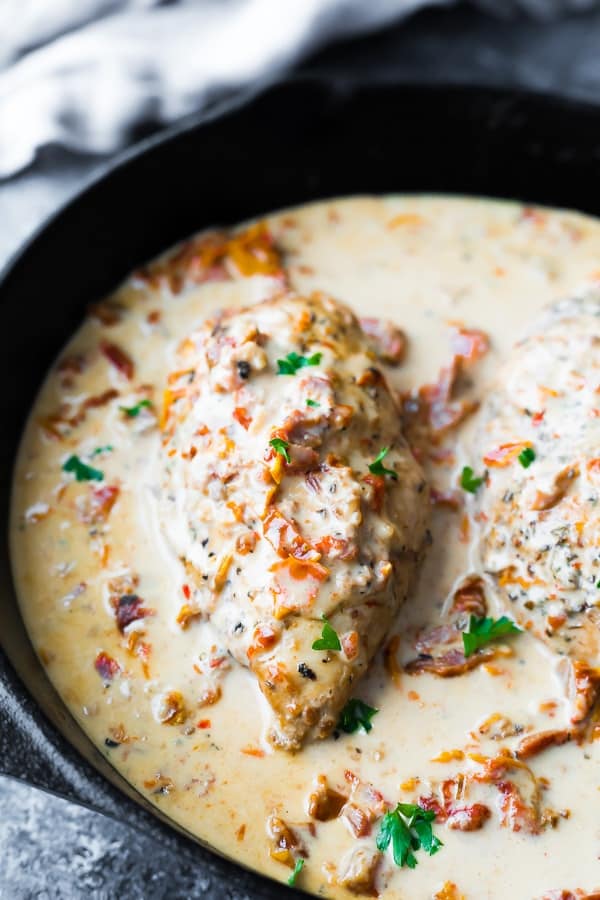 PASTA
Delicious pasta recipes.
Lo Mein with Chicken
Chicken Alfredo Pasta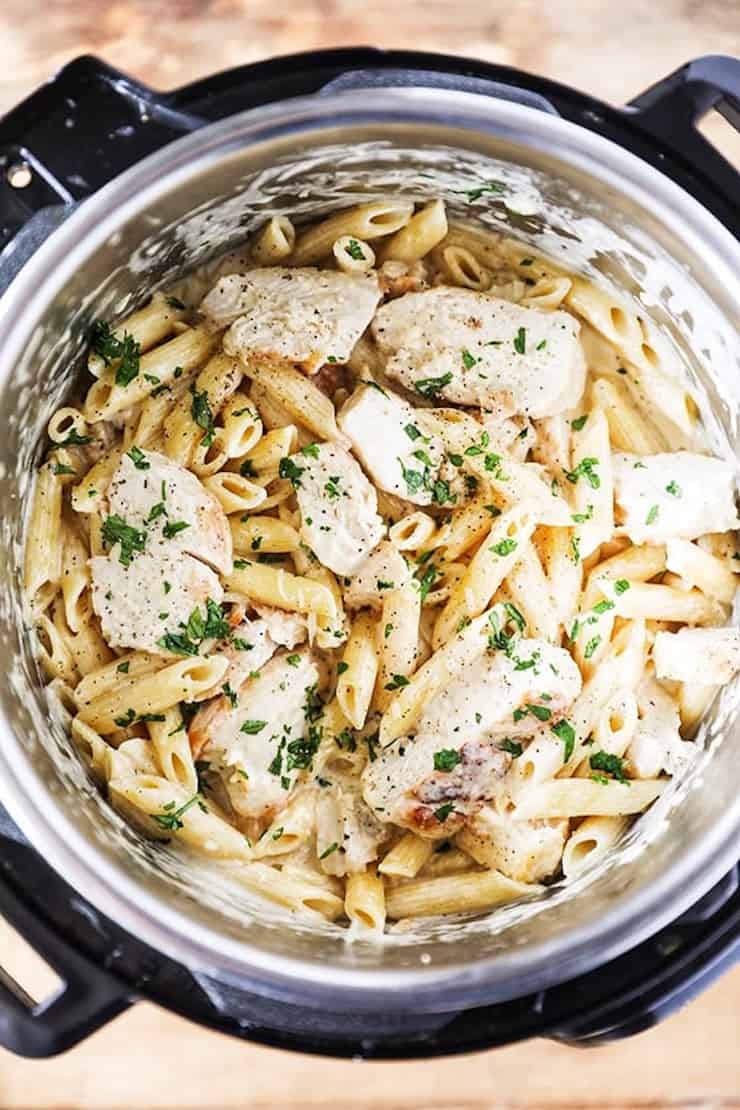 Chicken Pesto Pasta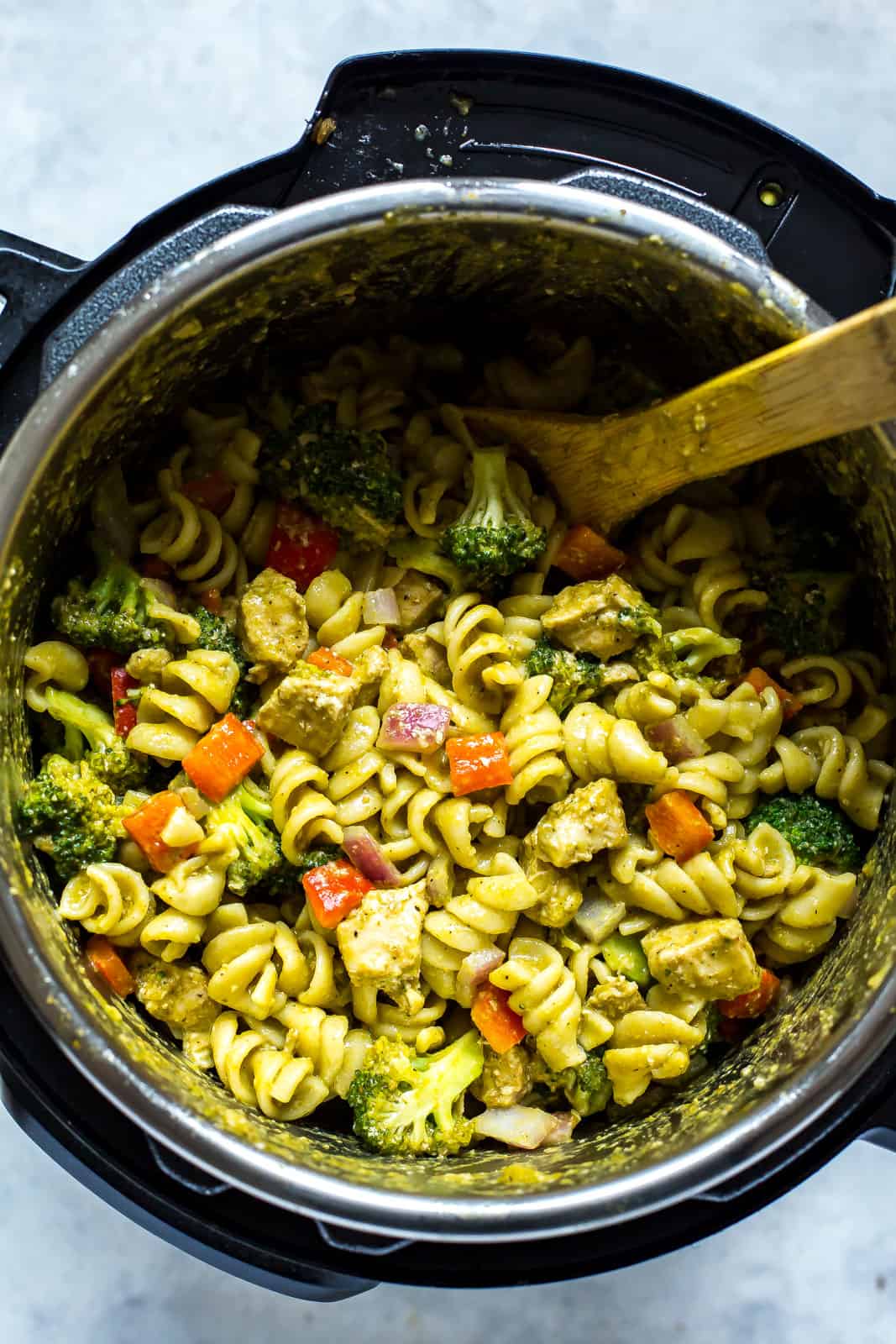 Crack Chicken Pasta
Creamy Tuscan Chicken Pasta
CHINESE & ASIAN
You will love the following asian recipes!
Teriyaki Chicken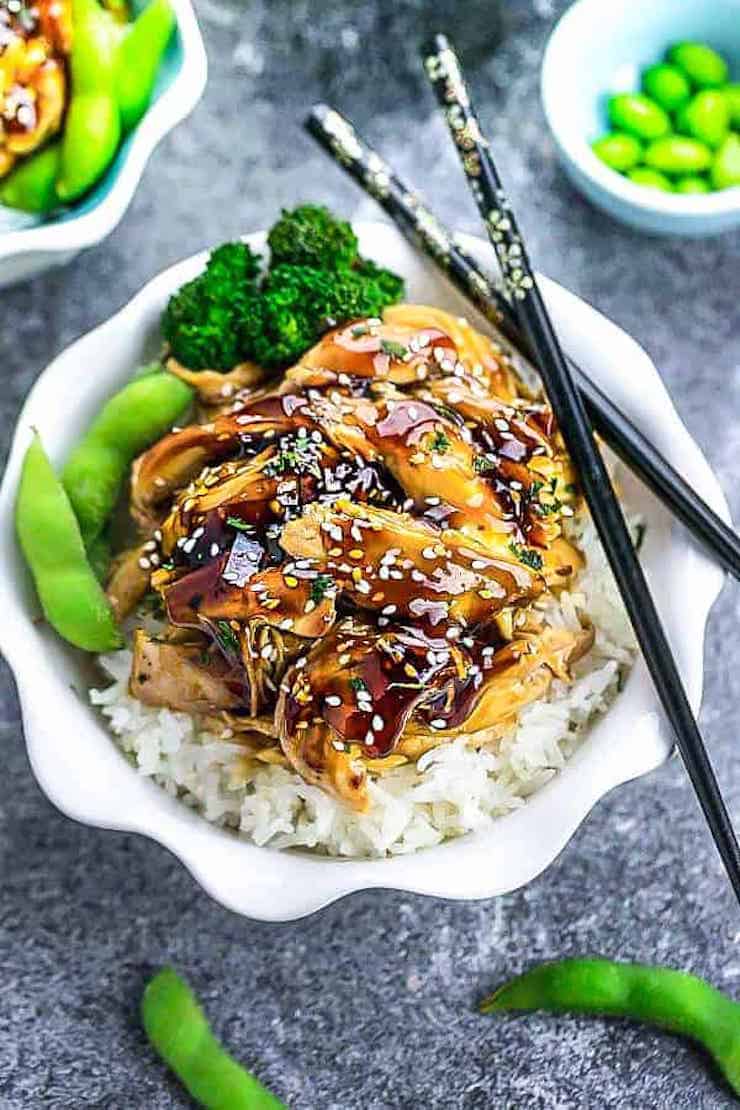 One Pot Teriyaki Rice With Chicken & Vegetables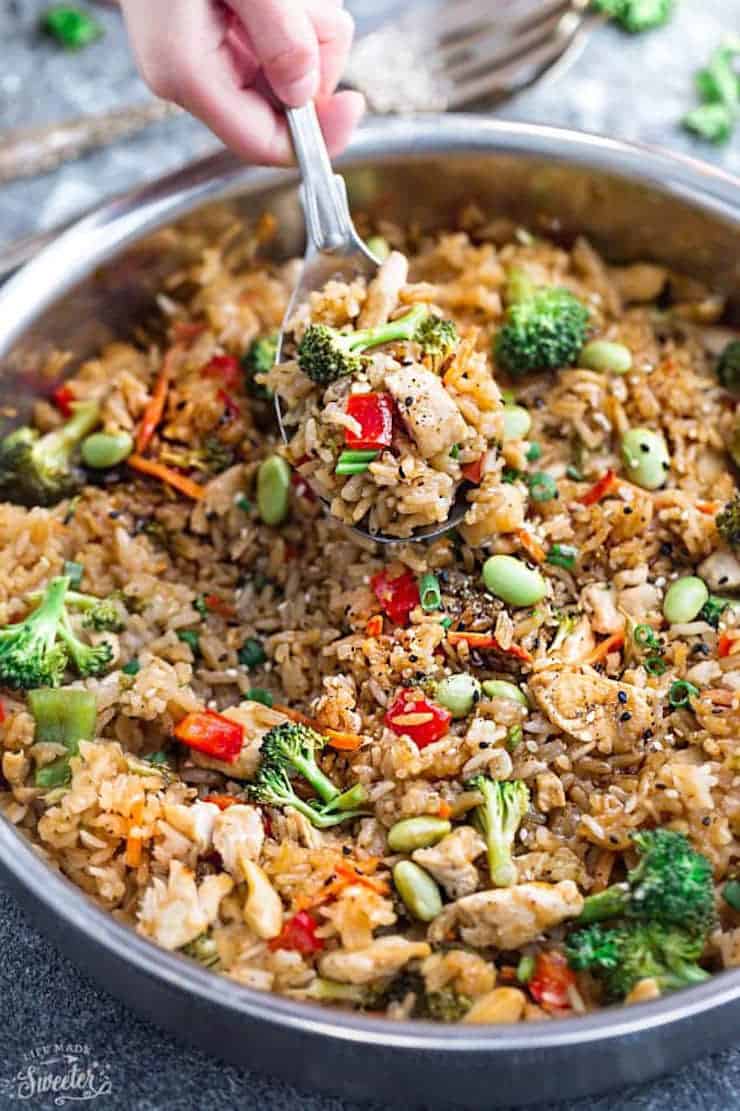 Thai Peanut Chicken Ramen
Chinese Sesame Chicken
Chicken Fried Rice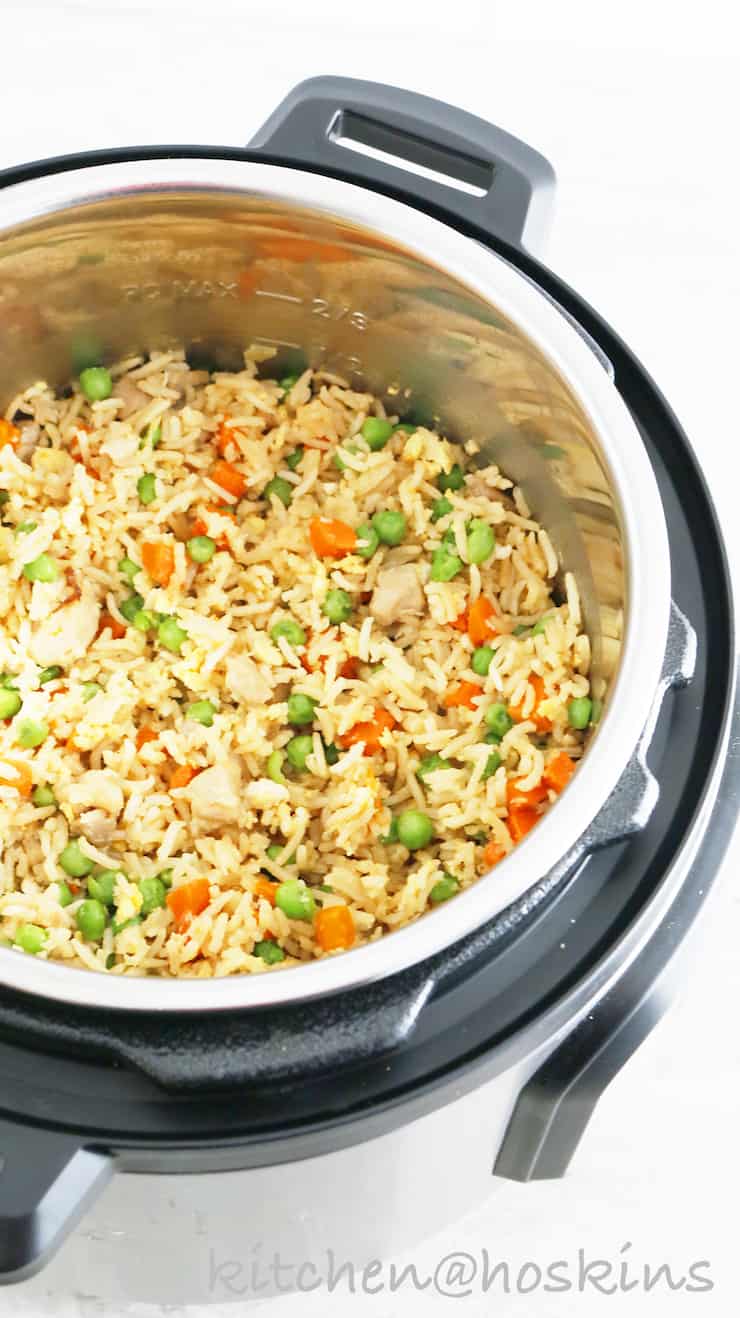 Sticky Korean Chicken
Asian Chicken Nachos
INDIAN
Tasty indian instant pot recipes.
Coconut Tandoori Chicken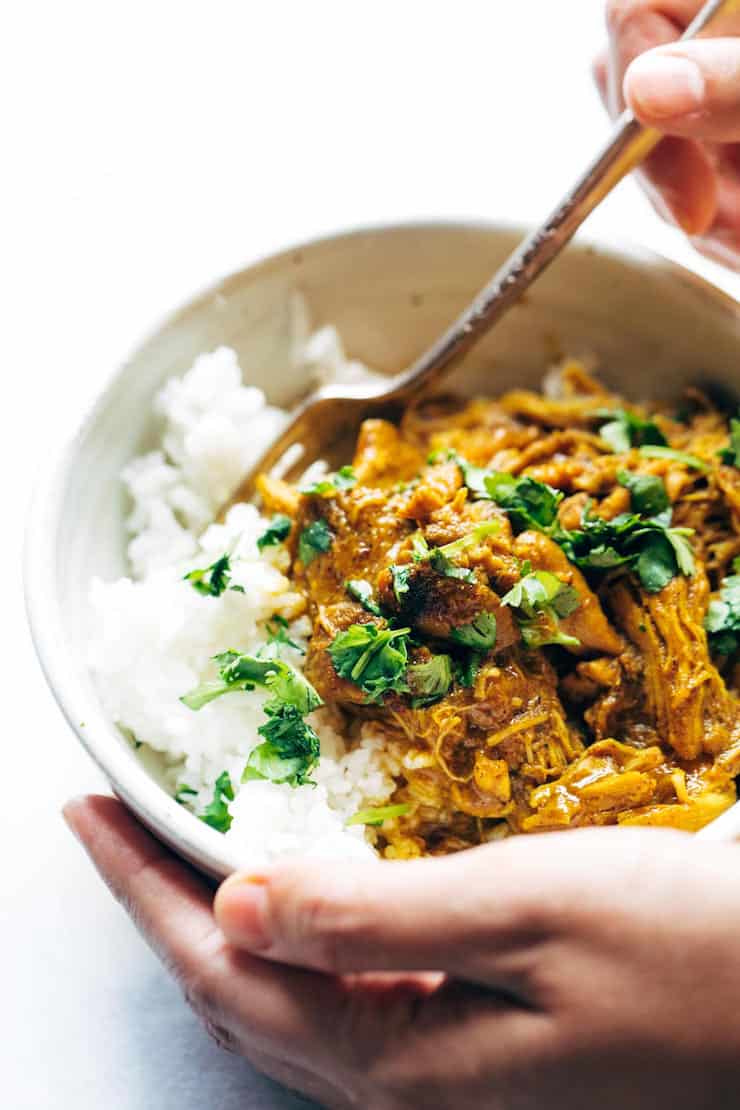 Easy Chicken Marsala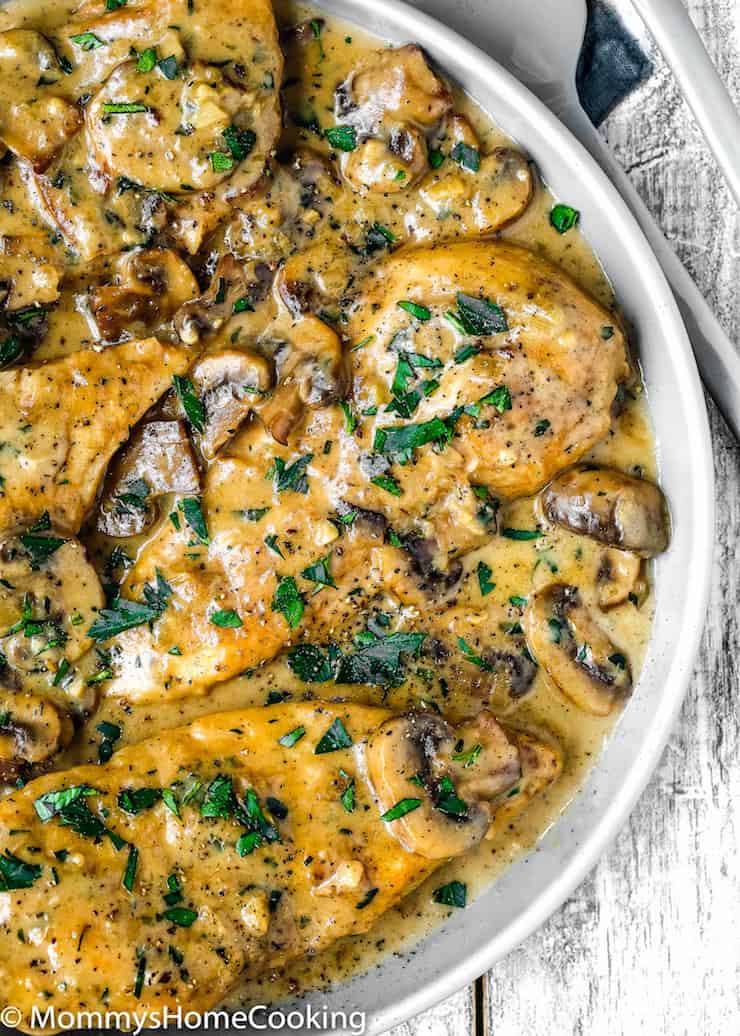 Peanut Coconut Chicken Curry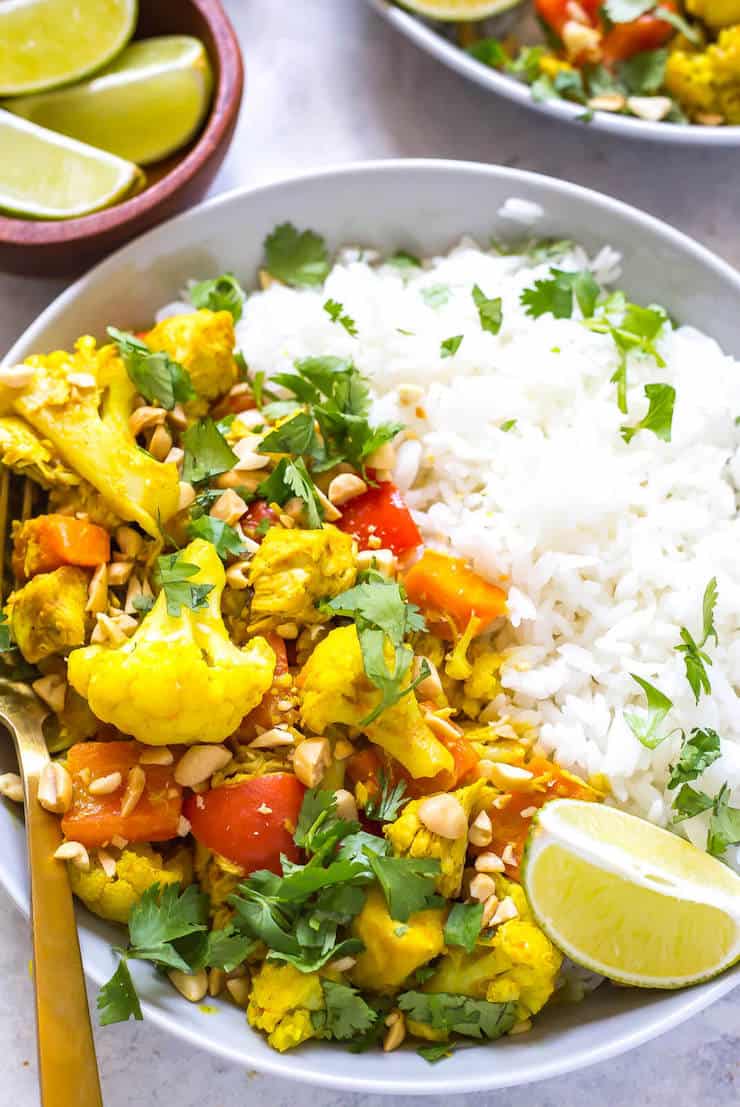 Chicken Tikka Masala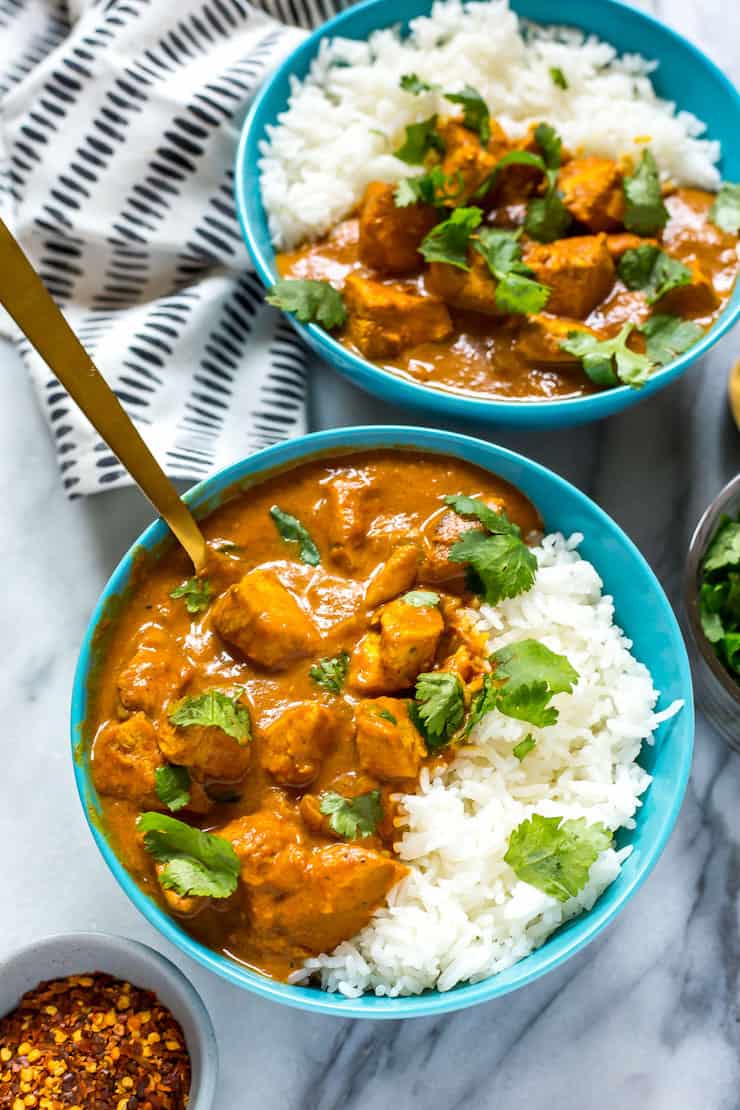 Butter Chicken 
Greek
See below.
Greek Chicken and Rice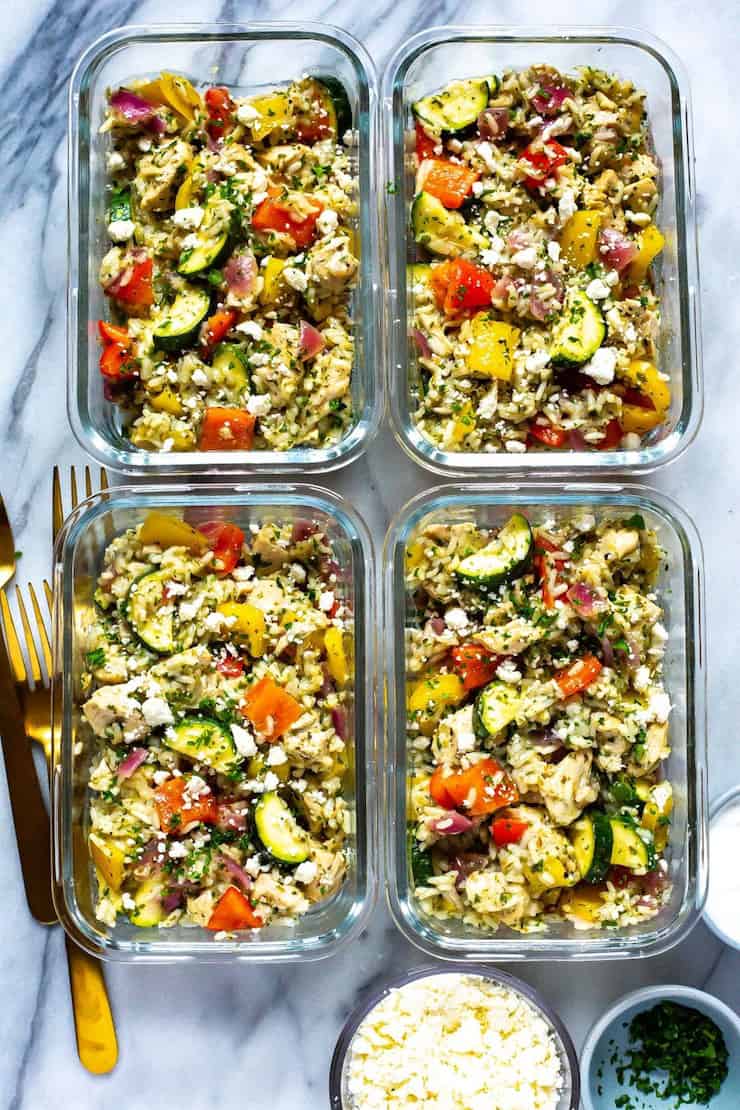 Chicken Shawarma
Recipe Using Frozen Chicken
See below.
Chicken Breasts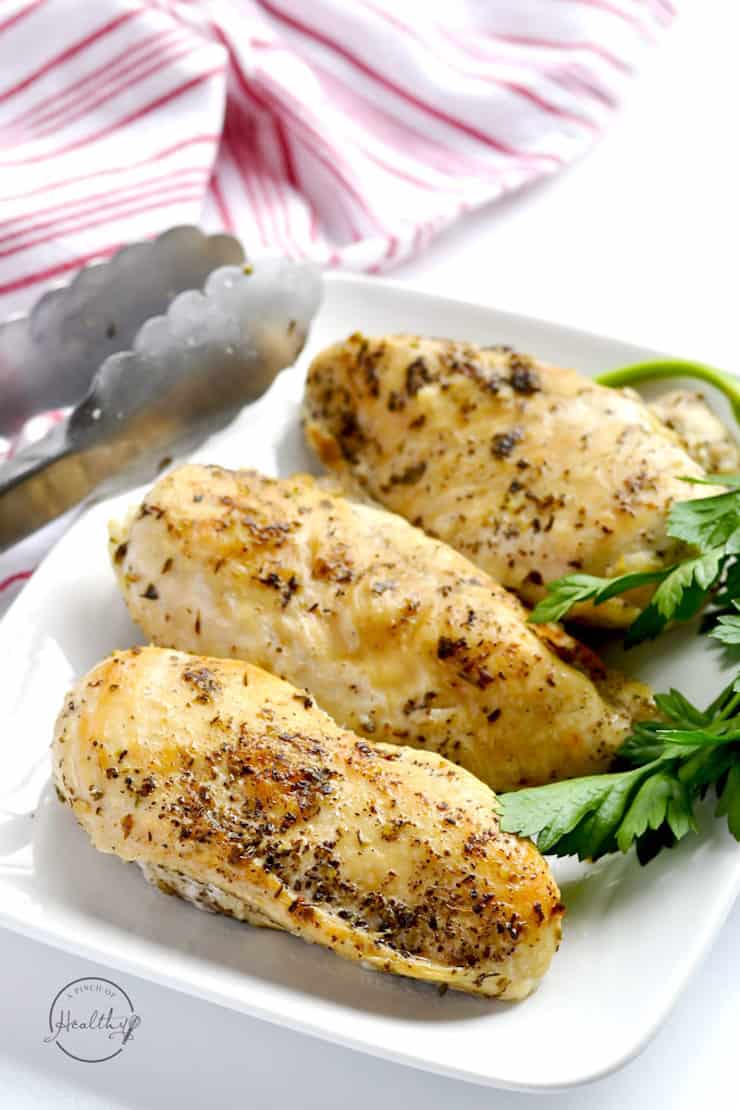 DIY Chicken Instant Pot Meals Popular Ingredients
Create your own meals with any of the following ingredients.
Rice
Taco
Teriyaki
Ranch
Cream cheese
Vegetables
Honey
Potatoes
Mashed potato
Noodles
Salsa
Lemon
Garlic
Coconut milk
Alfredo
Broccoli
Pineapple
Curry
Pork chops
Mushrooms
Green beans
Red peppers
Onions
Pesto
Spinach
No dairy
Chili
Brown sugar
Spices