photo source: erhardtseat.com
Tortilla Wrap Recipes
12 tortilla wrap recipes to die for that are healthy to eat for breakfast, lunch, dinner, meal prep or for kids!
Healthy Living Starts Here
How To Wrap A Tortilla
Can You Make A Wrap The Night Before
You can make tortilla roll-ups ahead of time, however, some ingredients will get soggy such as lettuce, tomatoes and red peppers.
Follow this formula to prevent creating a soggy wrap:
Use a bit of mayo, to spread on the wrap, as a moisture barrier, then add a layer of cheese and other ingredients.
How Do You Keep Wraps Fresh
Roll your wrap tightly in tin foil or plastic wrap.
How Long Will A Wrap Last In The Fridge
4 days.
Can You Vacuum Seal Tortillas
Place the tortillas in a zip log bag, vacuum seal then place in the freezer. It can last for 6-8 months.
Can You Freeze Pre Made Wraps
After tortillas are wrapped in foil, place in a freezer bag and freeze for up to 3 months.
To heat frozen pre made wraps add about 10-15 minutes to baking time.
How Do You Cook Frozen Tortillas
The following method takes only 15 seconds. Turn on one of the stove elements to high. Throw a cookie cooling rack or oven grill on top of it, and just put the tortilla on it, flipping it once or twice until it's warm.
How Do You Defrost Frozen Wraps
Thaw in the microwave. Just wrap them in a towel to hold in steam and go for a couple minutes until they are soft.
What To Do With Leftover Tortilla Wraps
Roll up tortillas into pinwheels
Create a tortilla casserole
Make a quesadilla
Use tortilla as a pizza base
Make tortillas into nachos
Stuff your favourite sandwich fillings into a tortilla
Bake up a pan of enchiladas, tostadas or chilaquiles
Do You Have To Cook Corn Tortillas
You can eat them cold, but they are intended to be eaten warm.
How Do You Warm Up Tortillas
You may warm up the tortilla in a microwave, in the oven or on the stove top.
Can I Eat Wraps On A Keto Diet
Yes you can. Go for keto friendly wraps and use our 7 day keto meal plan to simplify keto eating.
What Is The Lowest Carb Wrap
Pure Wraps, Paleo Coconut Wraps
Mama Lupe Low Carb Tortillas
Mission Low Carb Soft Taco Flour Tortilla's
Tumaro's 8″ Carb Wise Wraps
Newgemfoods, Gem Wraps
Popular Ingredients
Fish
Spinach
Tofu
Egg
Chips
Tuna
Beef
Bacon
Greens
Veggies
Turkey
Avocado
Shrimp
Chicken
Banana
Hot dog
Salmon
Burger
Chickpea
Black bean
Tortillas
Omelette
Ham and cheese
Scrambled eggs
Sundried tomato
Egg and cheese
Keto cheese
Dietary Type
Keto
Vegan
Low carb
Low calorie
Vegetarian
Other Wrap Recipes
Other Sandwich Recipes
Additional Lunch Recipes
rhonda shade/change in seconds
Homemade Tortilla Wrap Recipes
See list of recipes below.
Vegan Buffalo Chickpea Wraps
Read full details on: Well and Full
Chinese Chicken Salad Wraps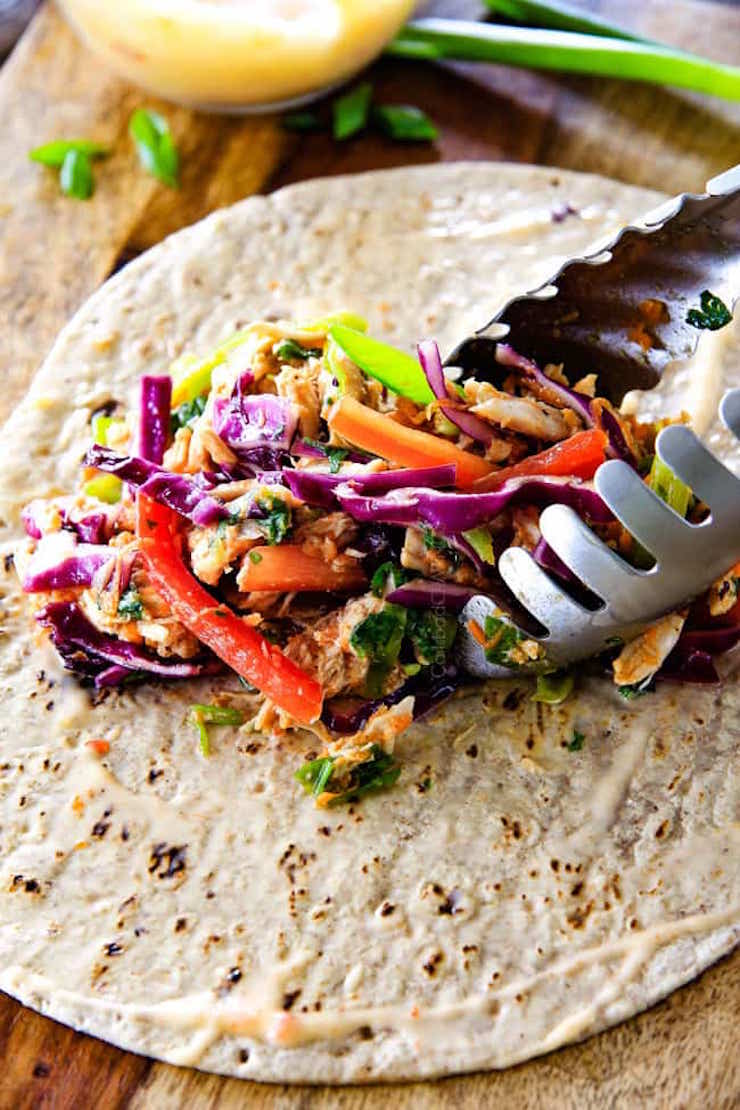 Read full details on: Carlsbad Cravings
Spicy Sriracha Tuna Wraps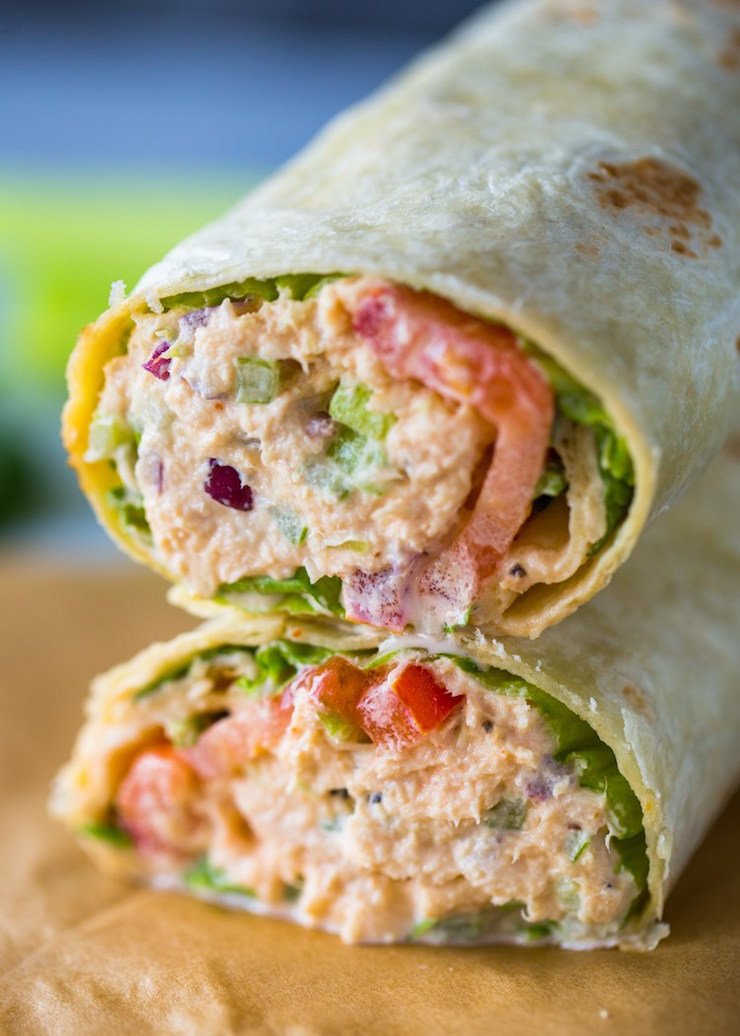 Read full details on: Gimme Delicious
Hummus Vegetable Wrap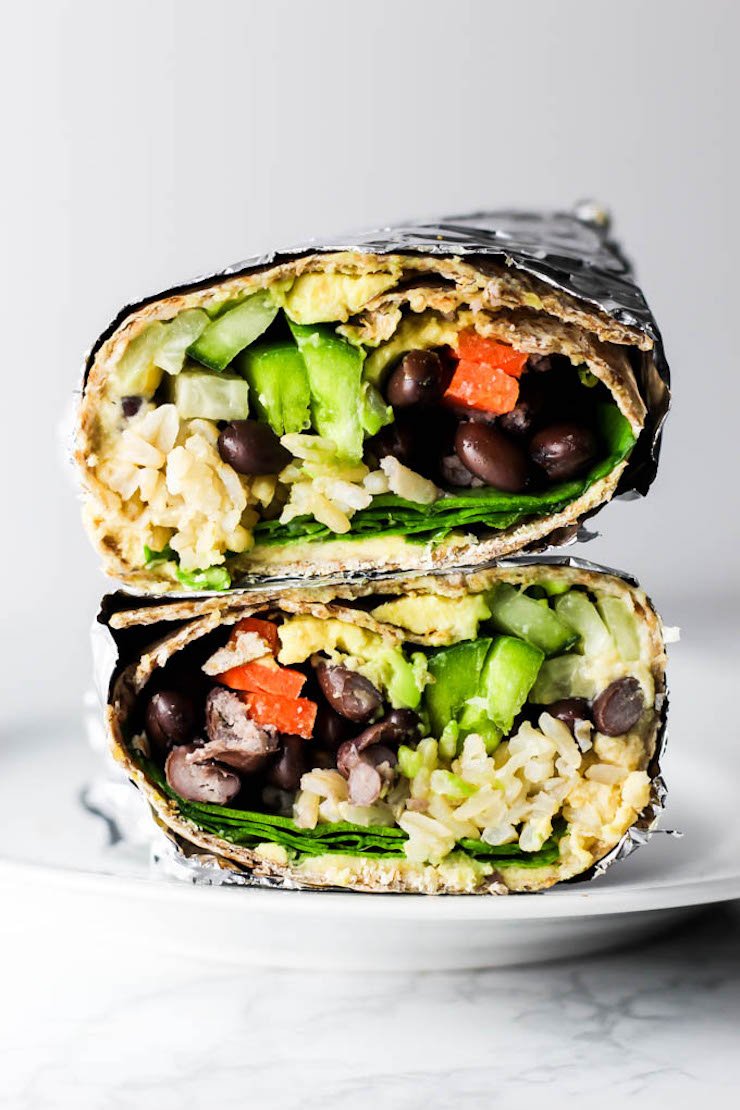 Read full details on: Emilie Eats
Italian Chicken Wrap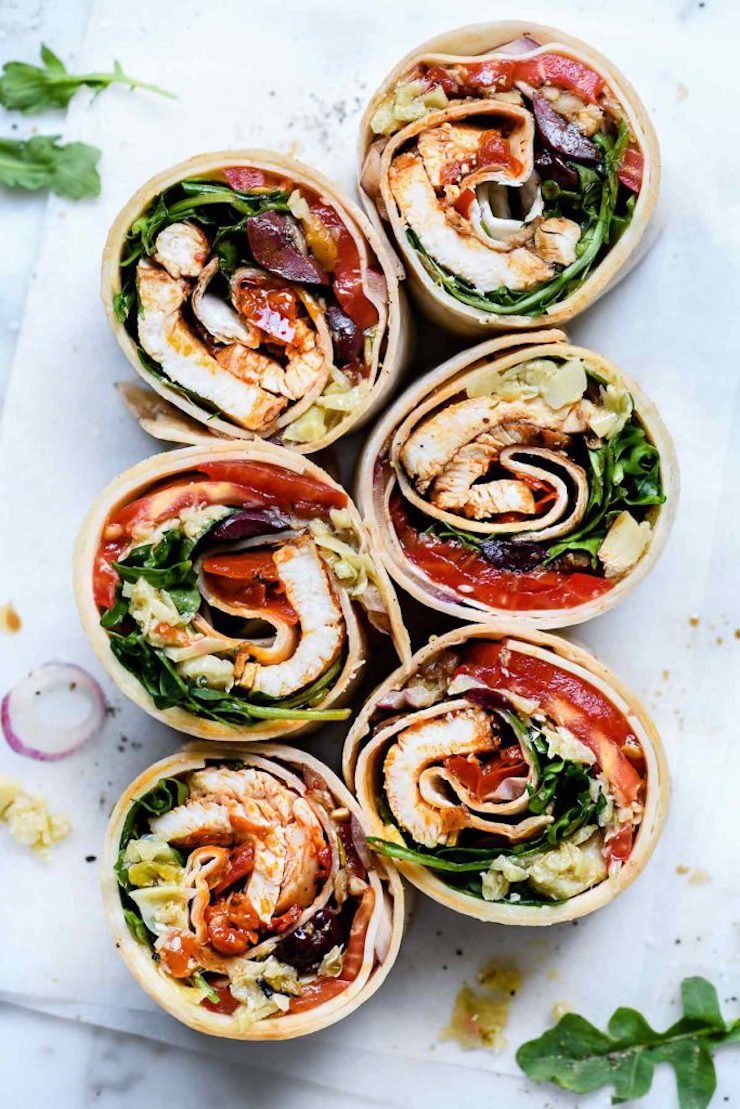 Read full details on: Foodie Crush
Black and Blue Steak Wraps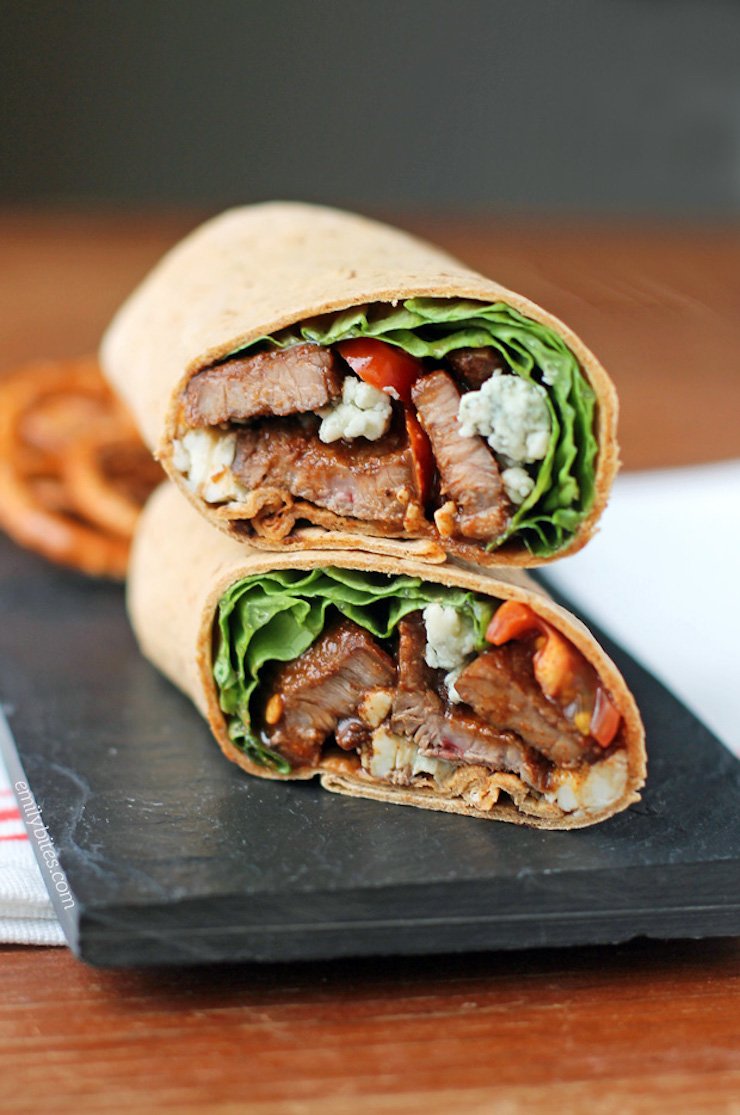 Read full details on: Emilie Bites
Favorite Vegan Wrap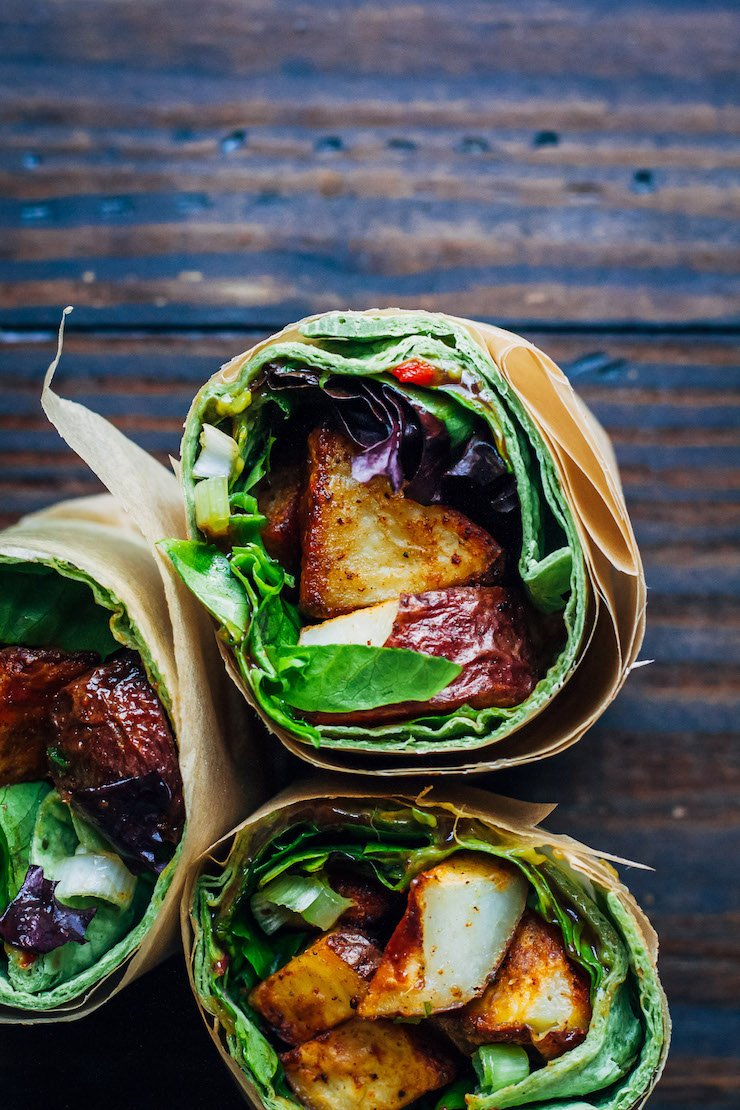 Read full details on: Well and Full
Chicken Caesar Wrap
Read full details on: I Heart Naptime
Mashed Lentil Wrap With Veggies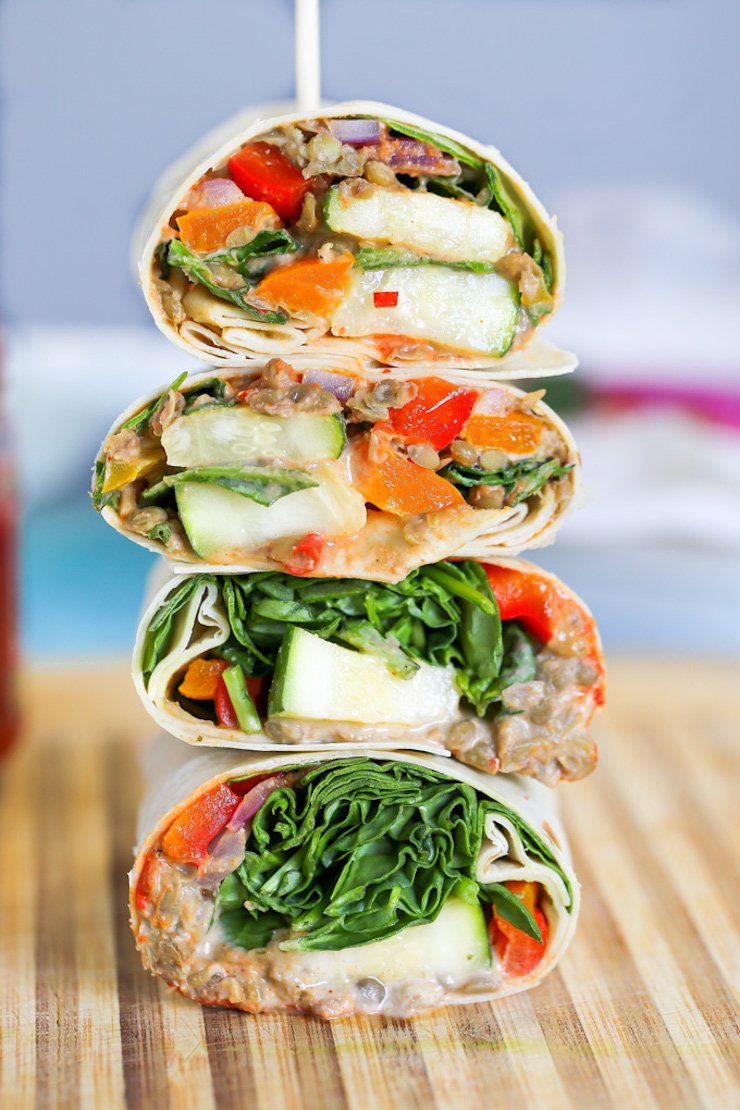 Read full details on: Neurotic Mommy
Chicken, Spinach and Cream Cheese Tortilla Wrap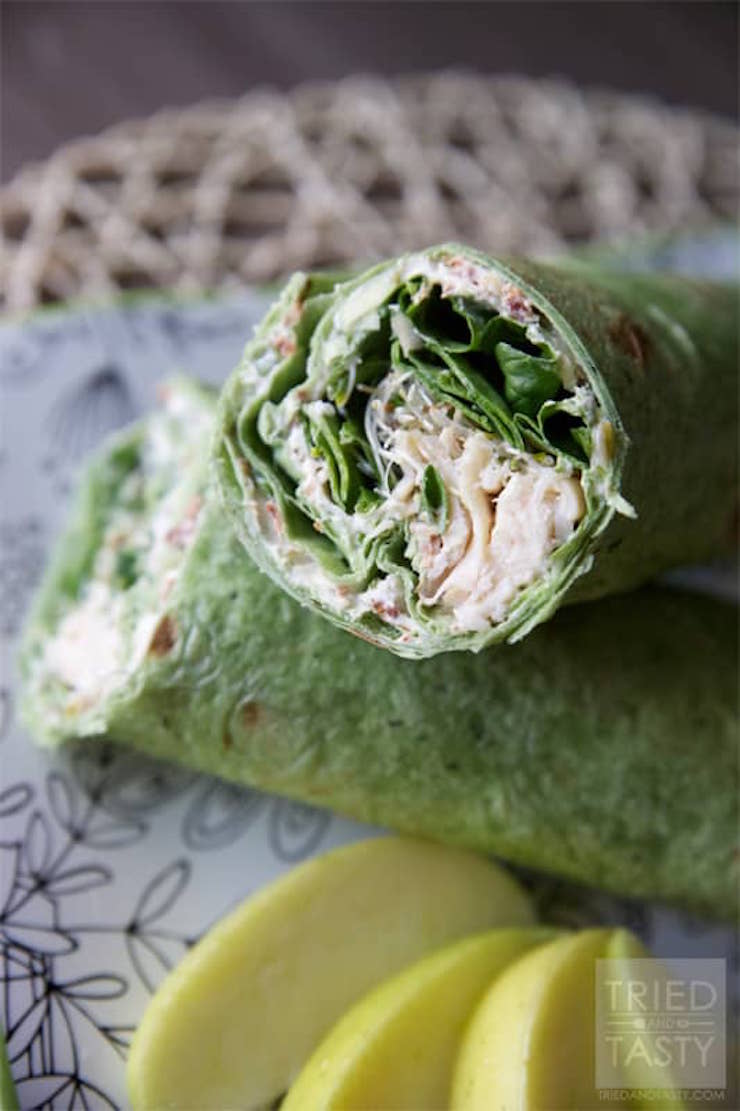 Read full details on: Tried And Tasty
Low Carb Lettuce Wrap Sandwich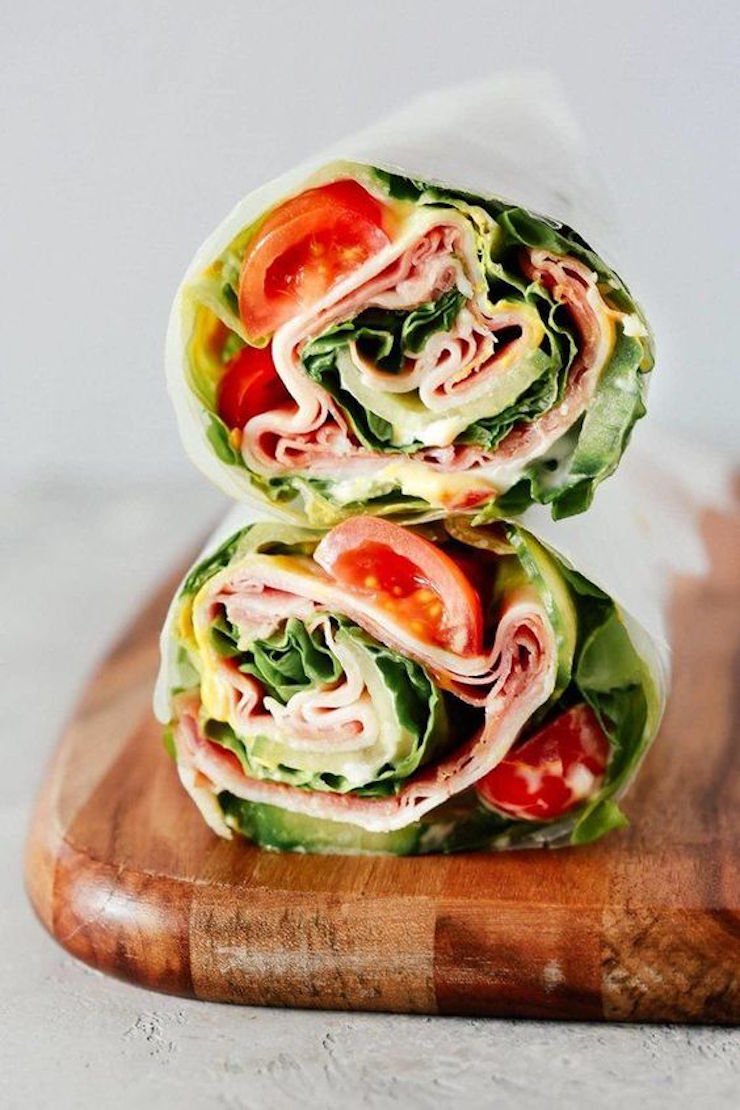 Read full details on: Primavera Kitchen
Chicken Wraps with Mandarin Oranges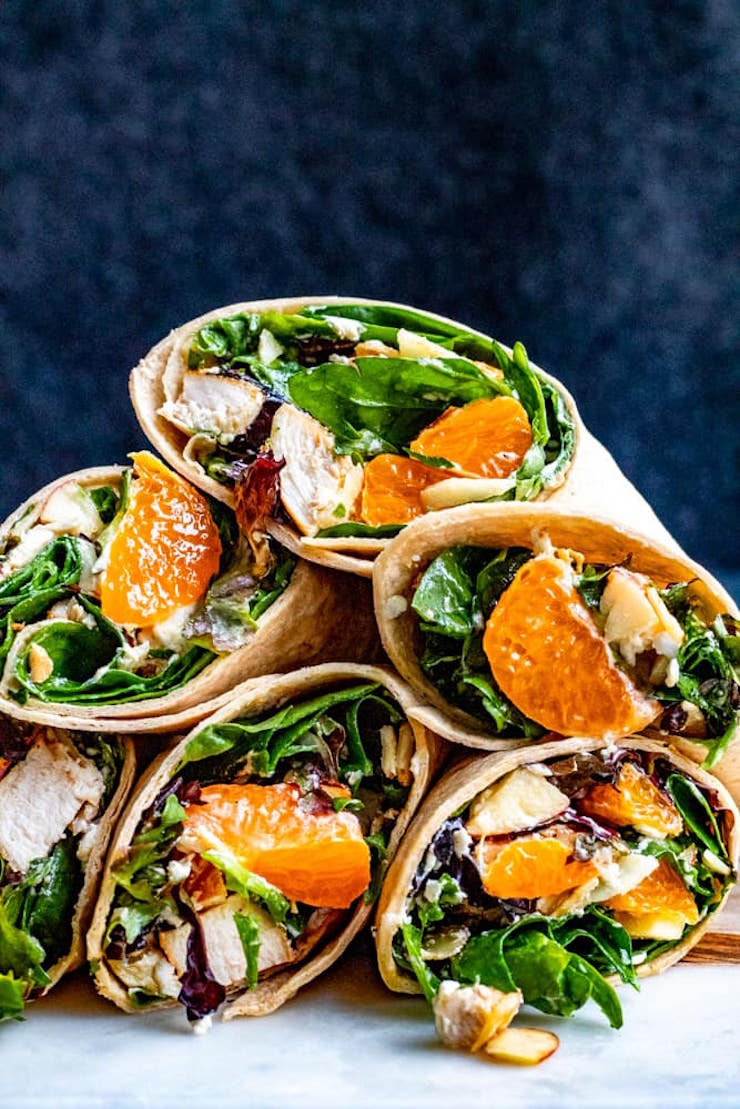 Read full details on: Erhardts Eat
Complete list of healthy recipes!