Crock Pot Roast Recipes
If you are looking for the most popular crock pot roast recipes we got you covered!
Healthy Living Starts Here
Tips & FAQs For Crock Pot Roast
Do you need to brown the meat?
No. However, if you sear it with a small amount of oil in a hot skillet, the meat develops more flavour.
What kind of meat is best for a crock pot roast?
boneless chuck roast
chuck shoulder pot roast
chuck roast
shoulder steak
chuck seven-bone pot roast
beef chuck arm
Can you cook raw meat in a slow cooker?
Yes.
How long do you cook pot roast in a slow cooker?
6-8 hours on low heat or 3-4 hours on high heat.
Does the meat need to be submerged in the slow cooker?
No. The slow cooker will be warm enough to cook the meat.
Is it safe to leave a slow cooker on all day?
Yes. This Crock-Pot is safe for cooking for extended periods of time.
Can I put frozen meat in a slow cooker?
No.
Does a slow cooker need water in the base?
It is not necessary to add water to the crock pot, only to the recipe if required.
Enjoy below the best list of 14 crock pot roast recipes!
1. Classic Slow Cooker Pot Roast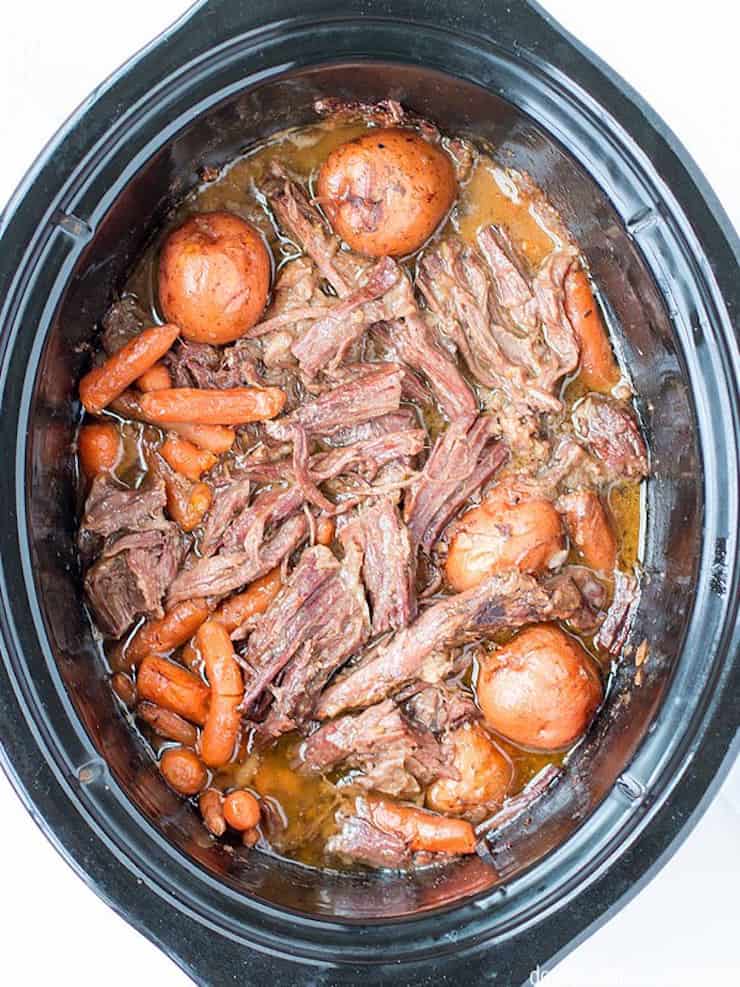 This pot roast is a healthy meal that comes together very quickly. Get the recipe.
2. Slow Cooker Balsamic Pot Roast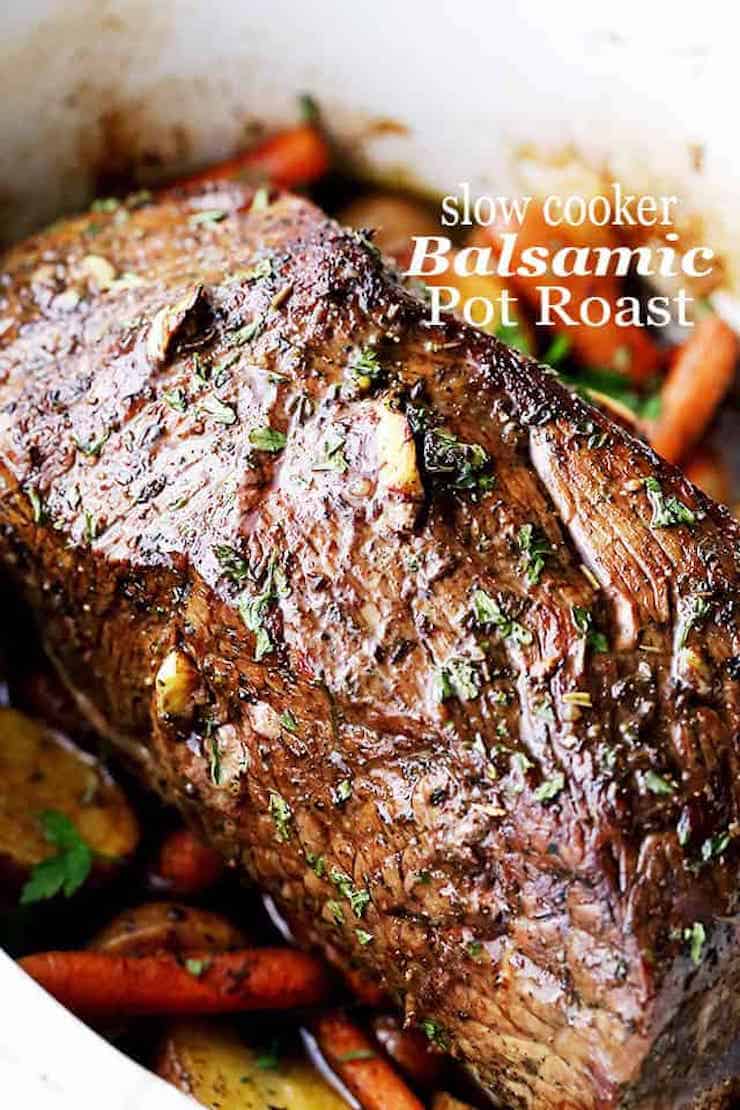 You will love the balsamic pot roast! It will literally melt in your mouth! Get the recipe.