Vegan Sandwiches
You must try this amazing list of 24 vegan sandwiches, whether you follow a vegan diet or add new recipes to your healthy diet or for meal prep ideas.
Vegan sandwiches are healthy, quick, filling, simple and so easy to prepare.
Perfect for breakfast, lunch, dinner, work, school, kids or on the go.
The sandwiches can be hot or cold, even grilled and prepared on bread, rolls, baguette, bagel, pita, tortilla or inside a wrap.
These sandwiches are great as sides with a salad, at a bbq, on a platter at a picnic or party.
Healthy Living Starts Here
Popular Ingredients
Tofu
Chickpea
Veggies
Avocado
Hummus
Mushroom
Tempeh
Black beans
Peanut butter
Pesto
Sprouts
Spinach
Cauliflower
Cucumber
Eggplant
Mustard
Olive oil
Lentil
Tomato
Onions
Beans
Brown rice
Roasted vegetables
Maple syrup
Meat Alternatives
These plant based sandwiches can be low calorie, low fat, gluten free or low carb.
Scroll below and access our growing vegan resource along with our best list of delicious vegan sandwiches today!
Vegan Resource
Access our other vegan content as well for your convenience.
Ultimate Veggie Sandwich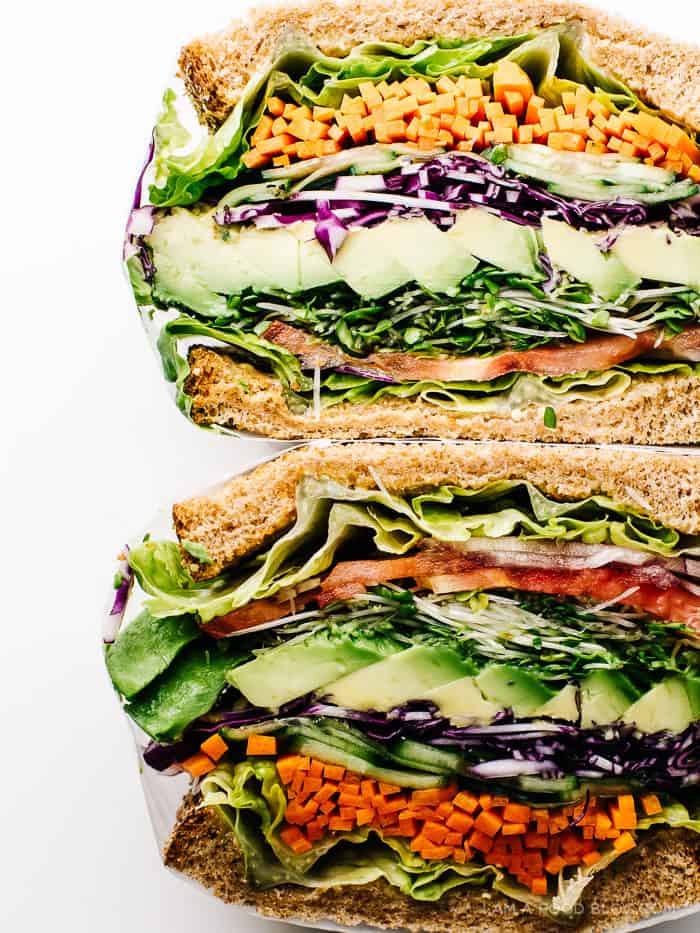 Cucumber And Avocado Sandwich
Smashed Chickpea Salad Sandwich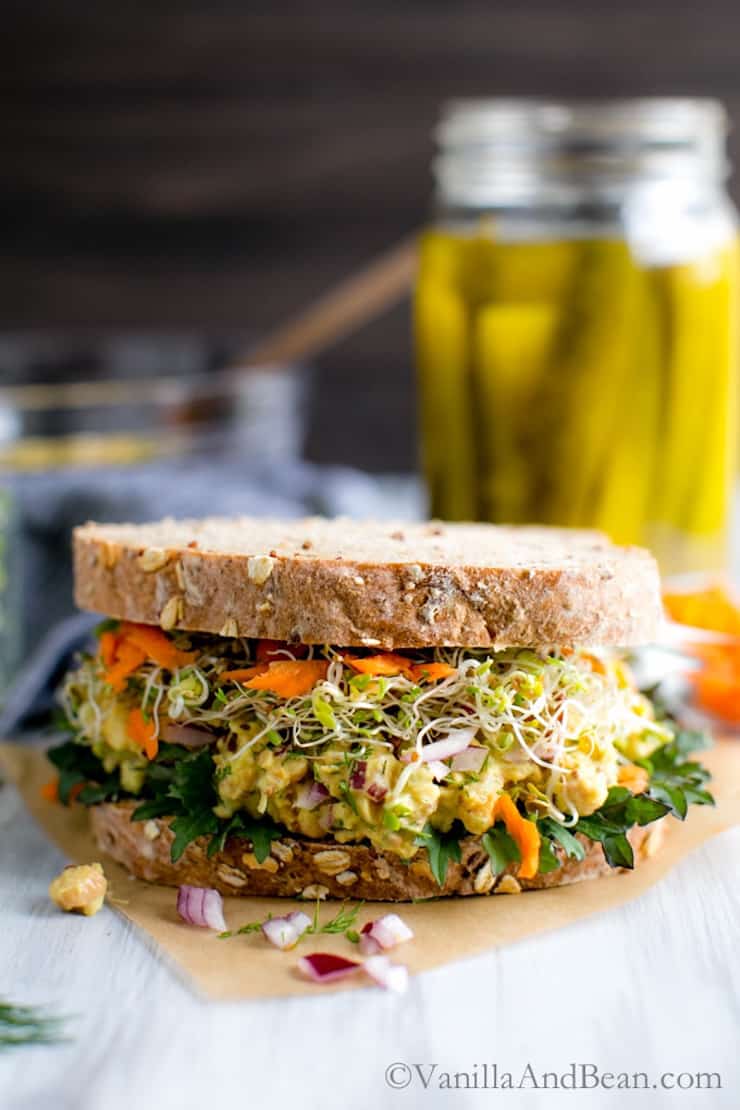 Vegan Balsamic Sweet Potato Grilled Cheese Sandwich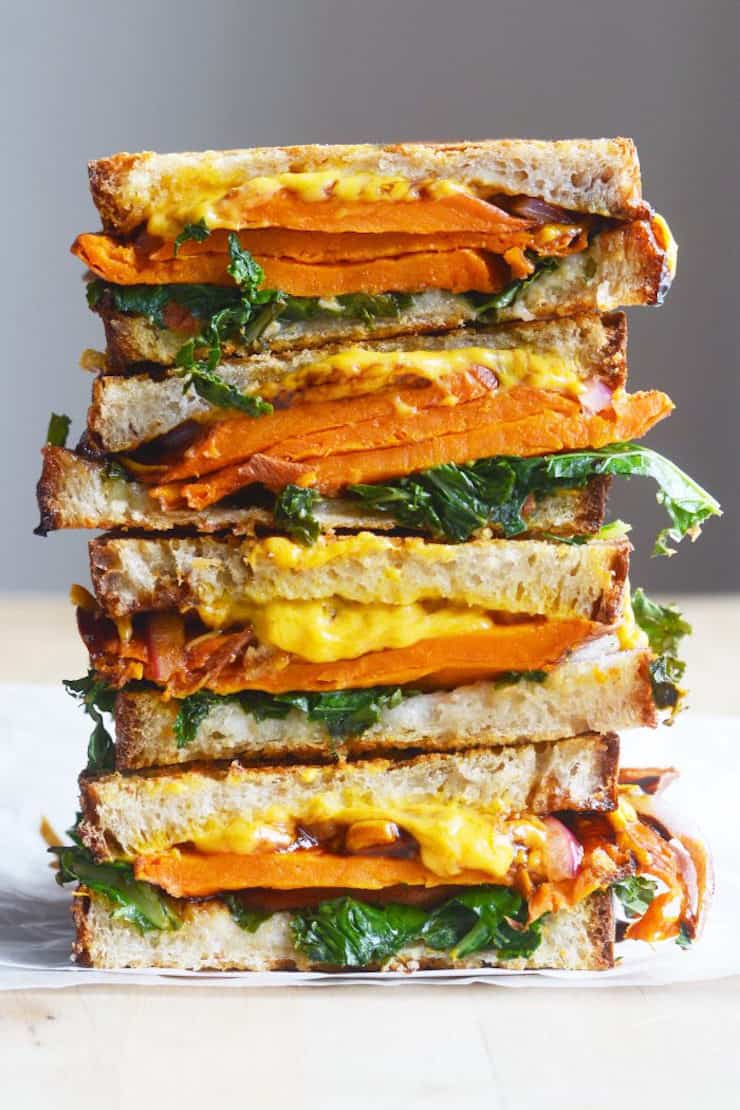 Vegan Chickpea Tuna Sandwich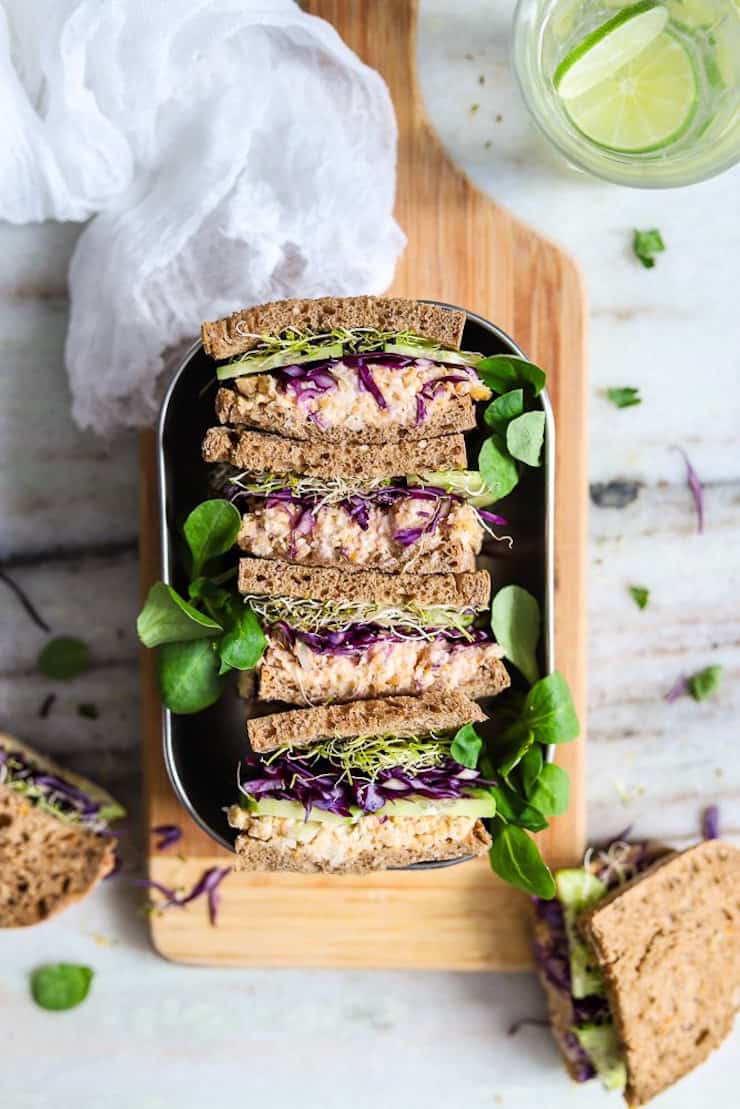 Pimento Spread Sandwiches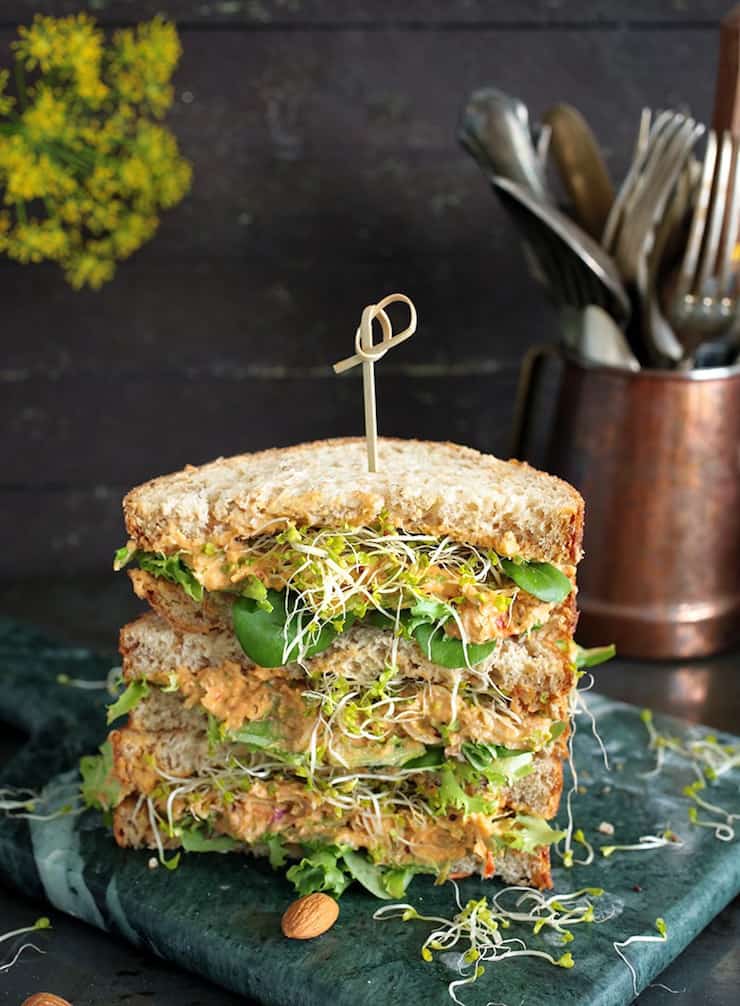 Vegan Buffalo Chickpea Salad Sandwich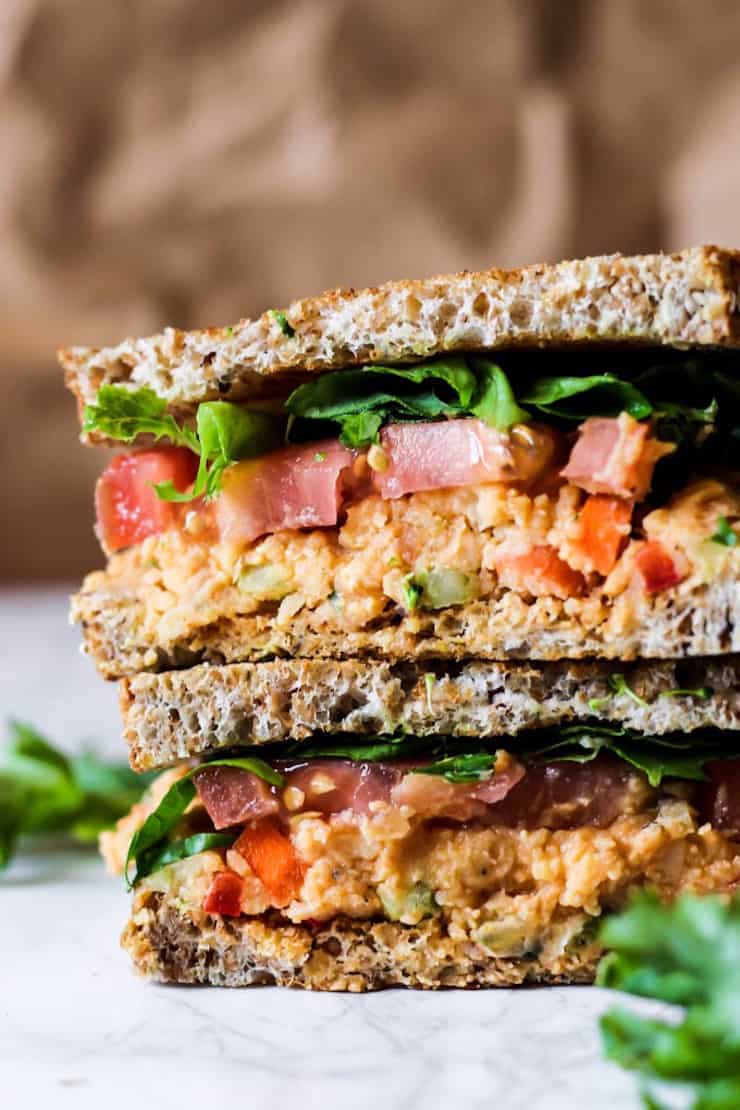 6 Ingredient Pulled Jackfruit
Vegan Grilled Cheese Sandwiches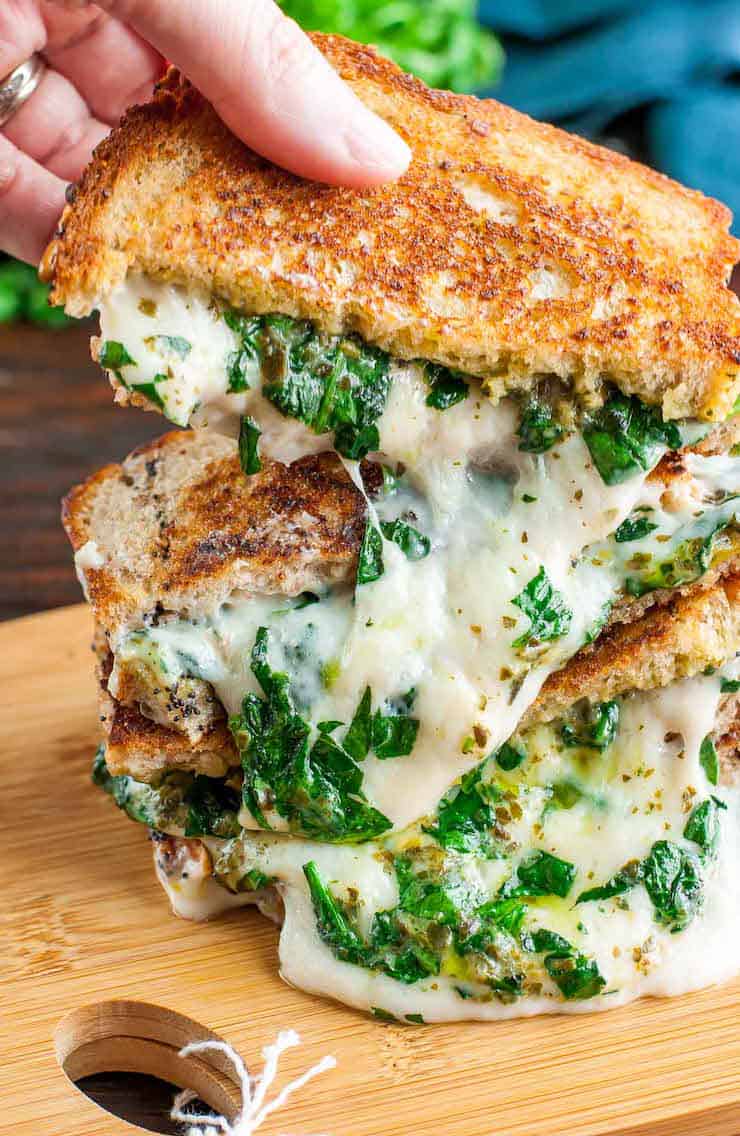 Smashed Chickpea Avocado Sandwich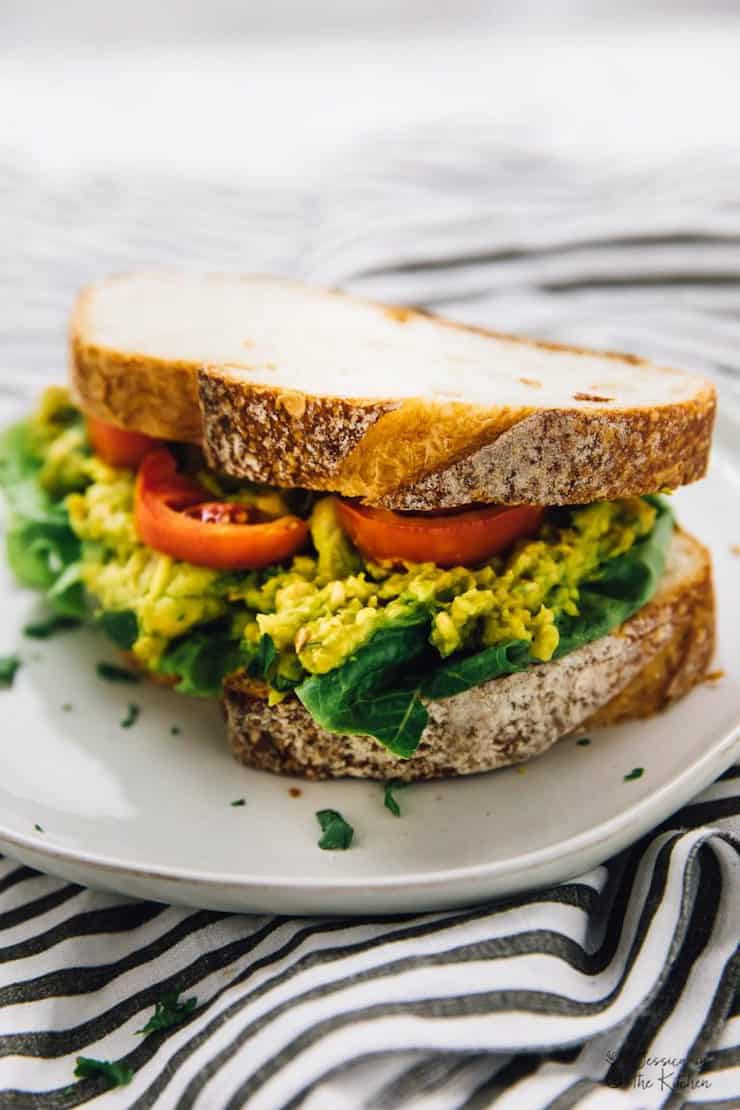 Vegan Philly Cheese Sandwich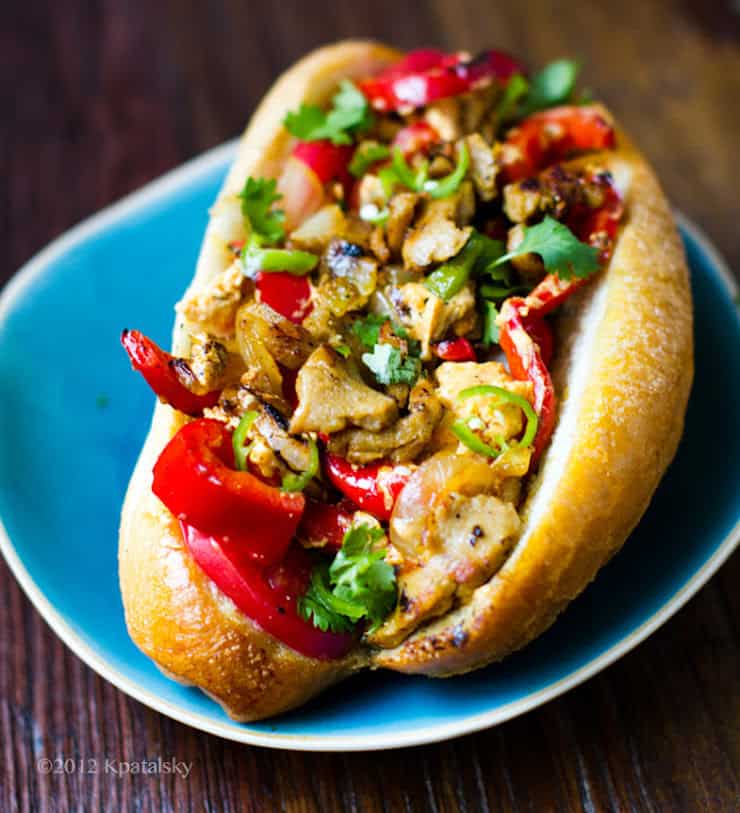 Vegan Crunch Wrap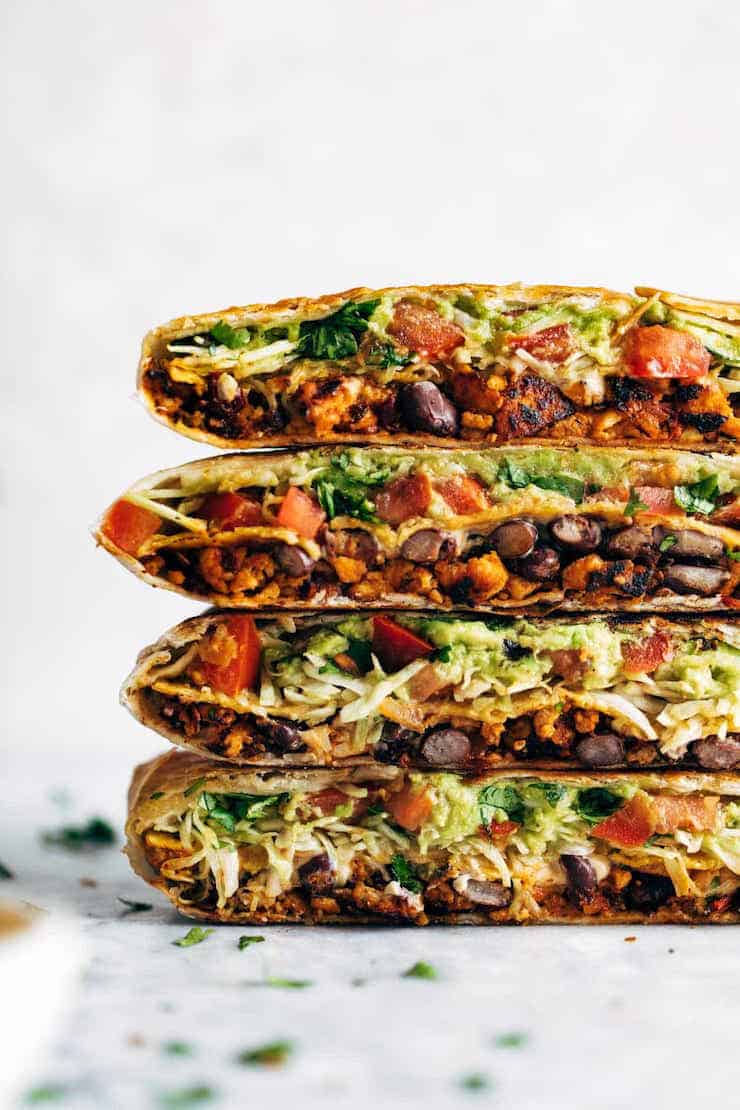 Black Bean Walnut Burgers Saucy Sweet Onions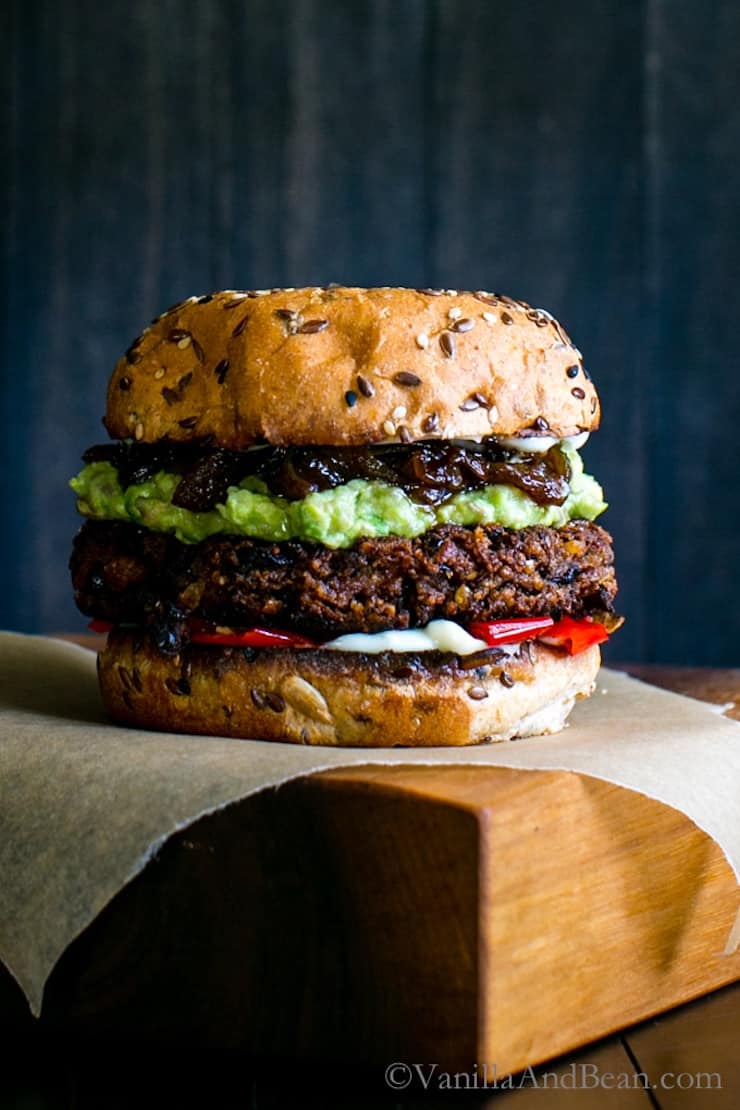 Chickpea Salad And Avocado Smash Sandwich
Vegan Crispy Chicken Caesar Sandwiches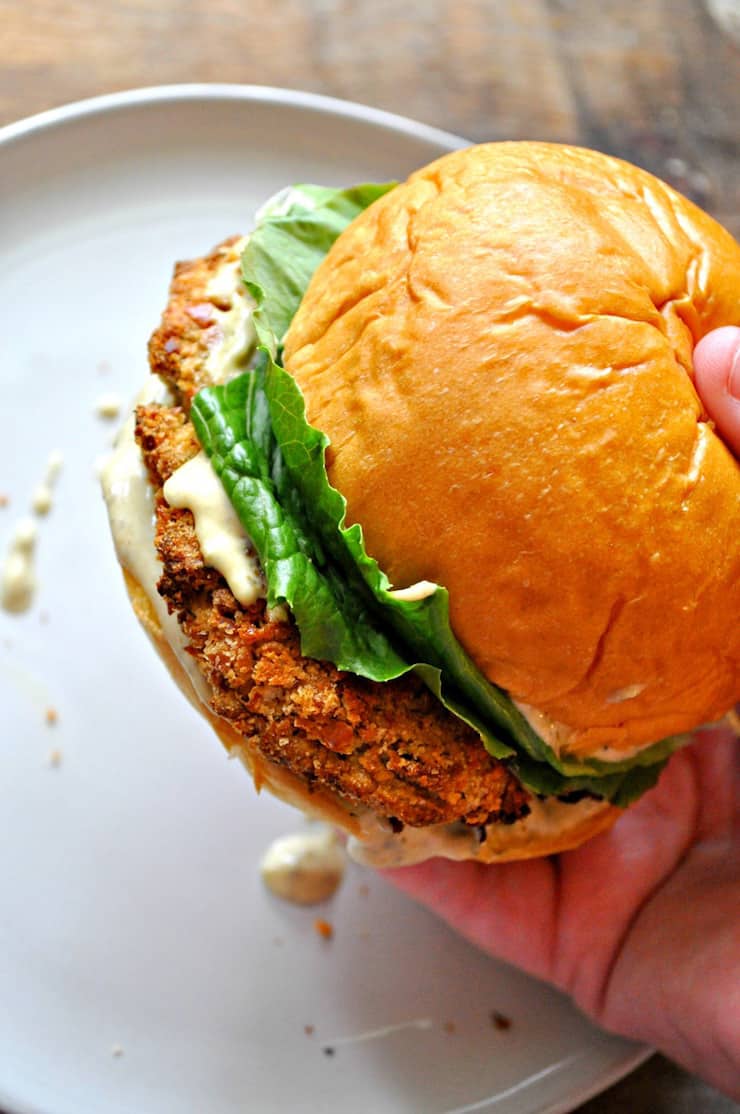 Avocado And Maple Glazed Tempeh Sandwich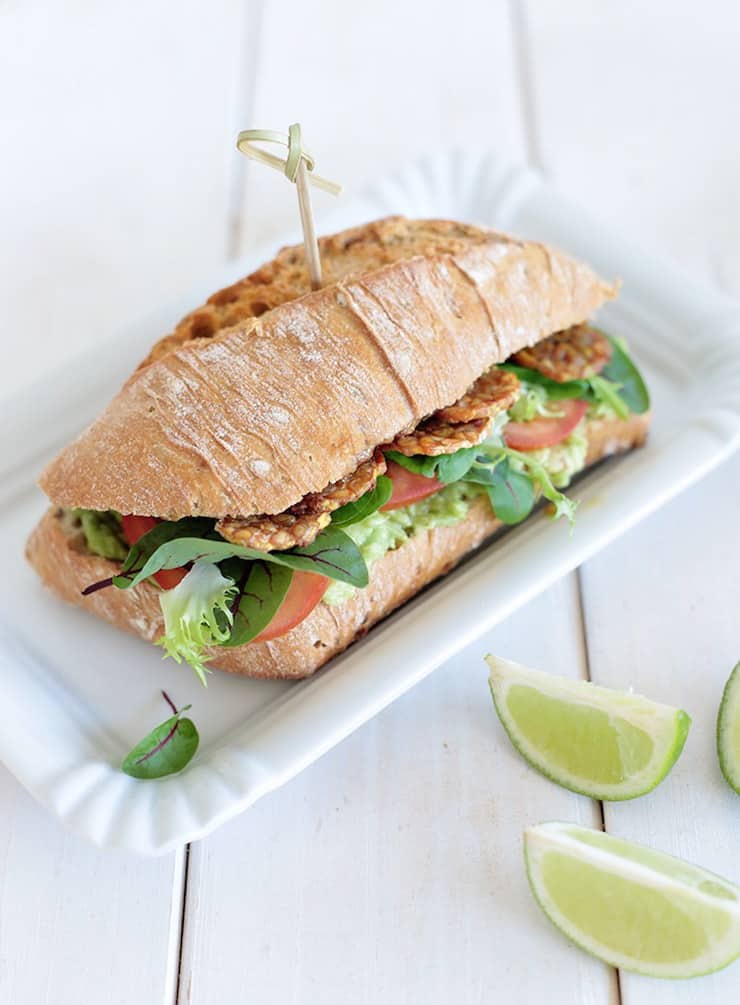 Vegetarian Tuna Salad Sandwich Recipe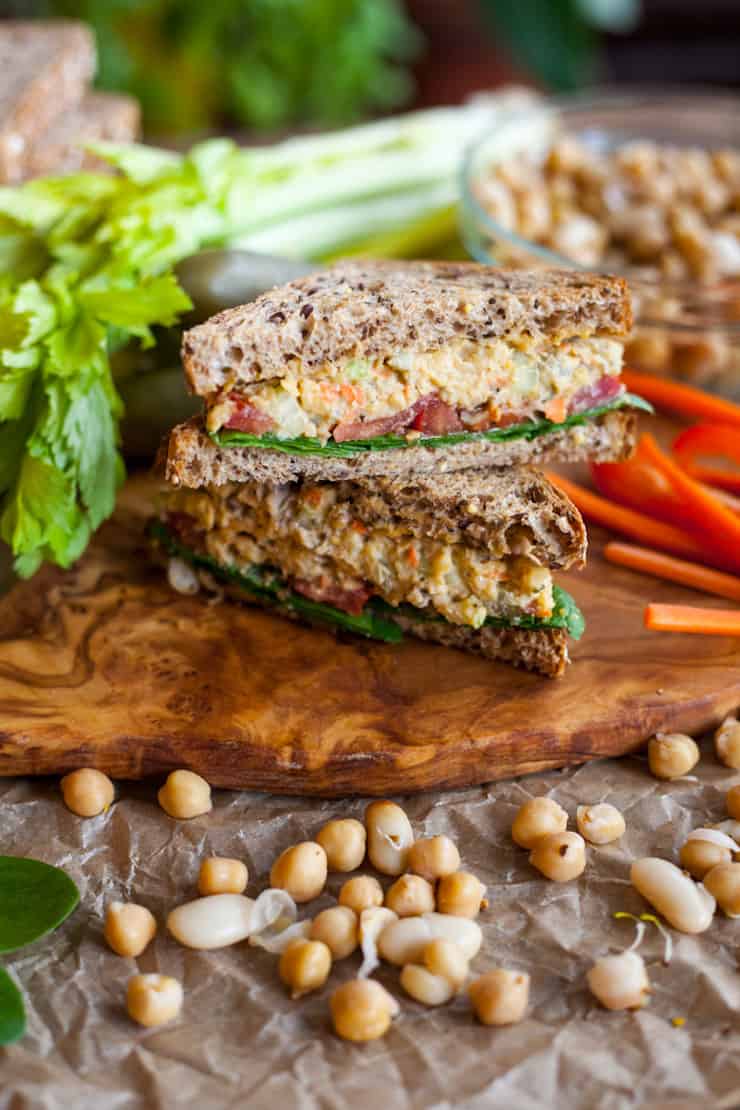 Green Goddess Wraps
Vegetarian Muffaletta Picnic Sandwich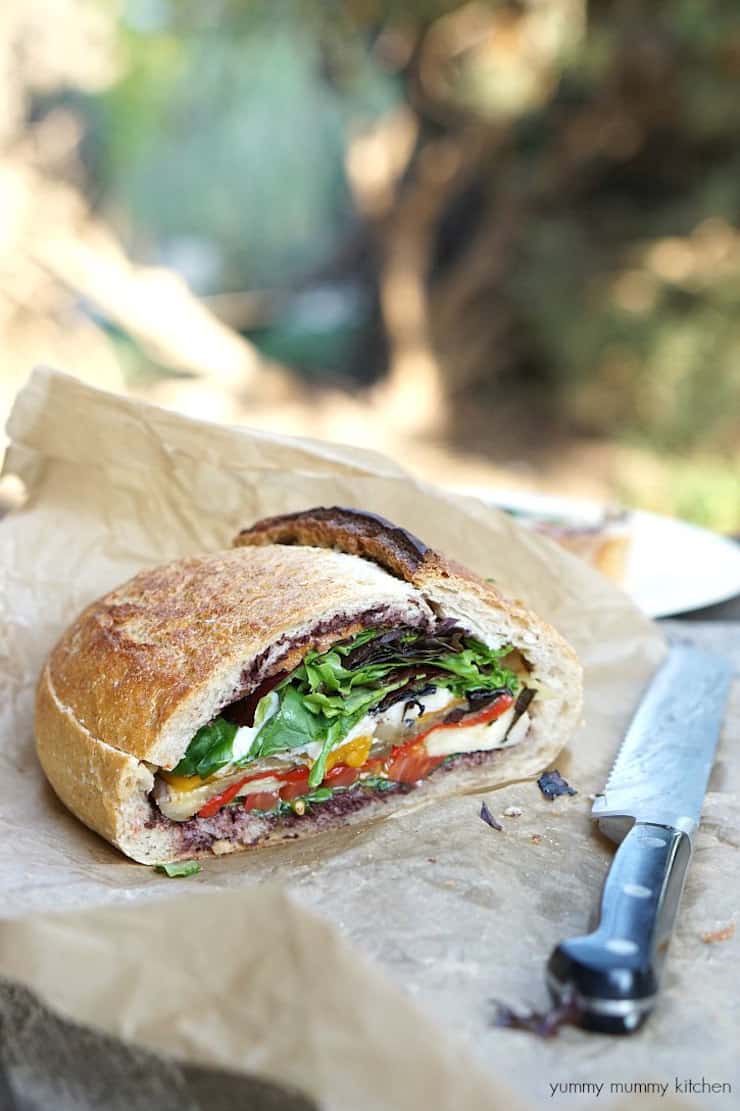 Lentil Chickpea Salad Sandwiches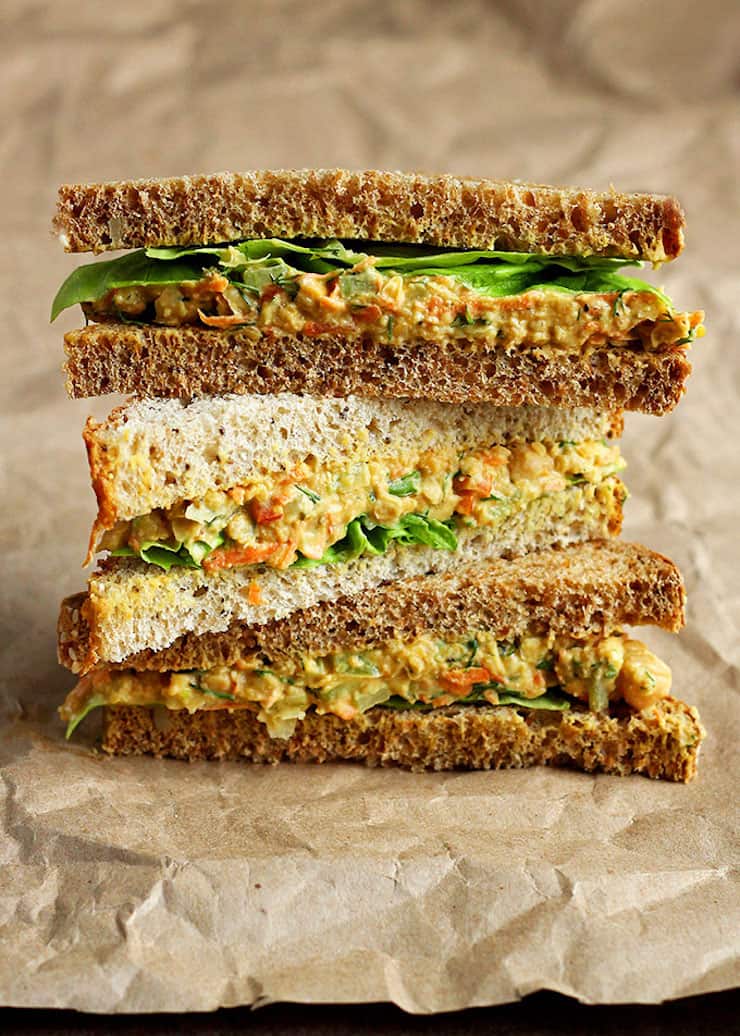 Sweet & Spicy Tempeh Sandwich + Carrot Aioli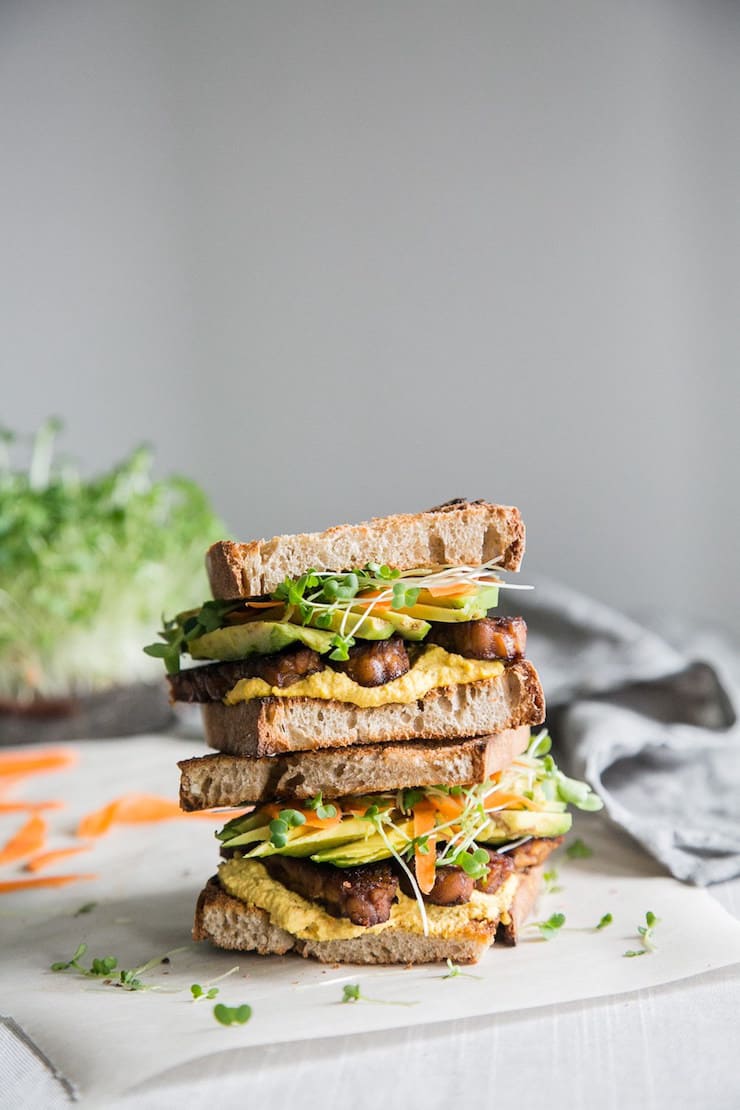 Healthy Vegan Gyros With Tempeh
Garden Veggie Chickpea Salad Sandwich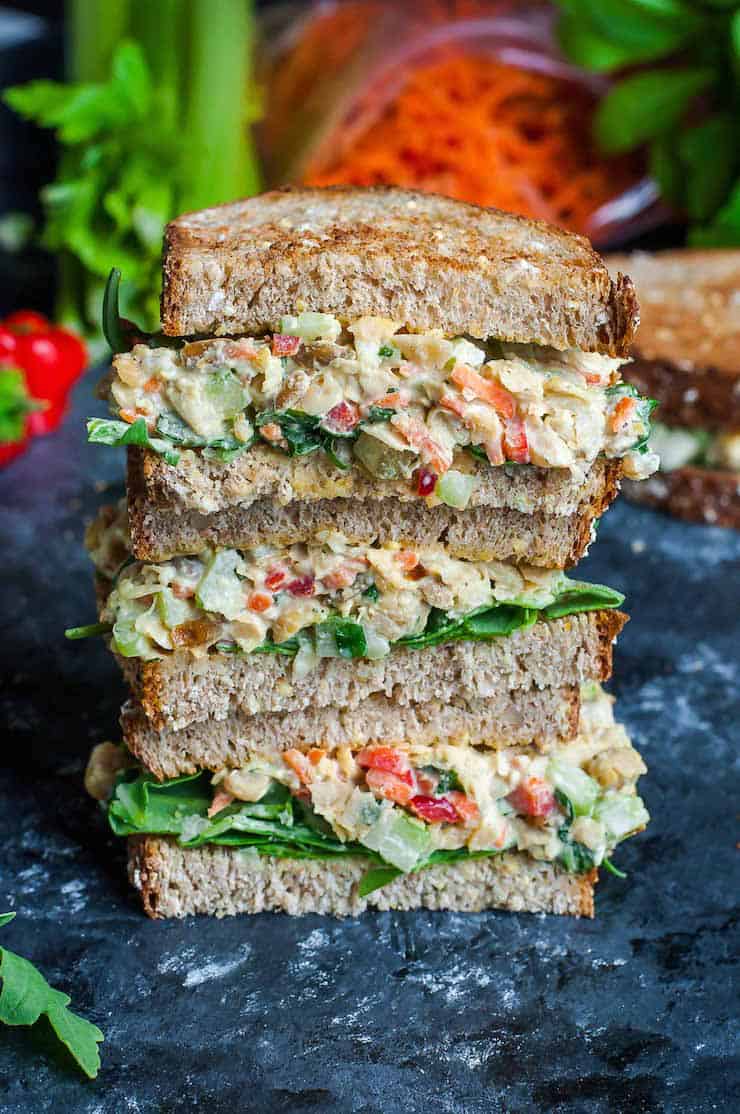 Smashed Chickpea Avocado & Pesto Sandwich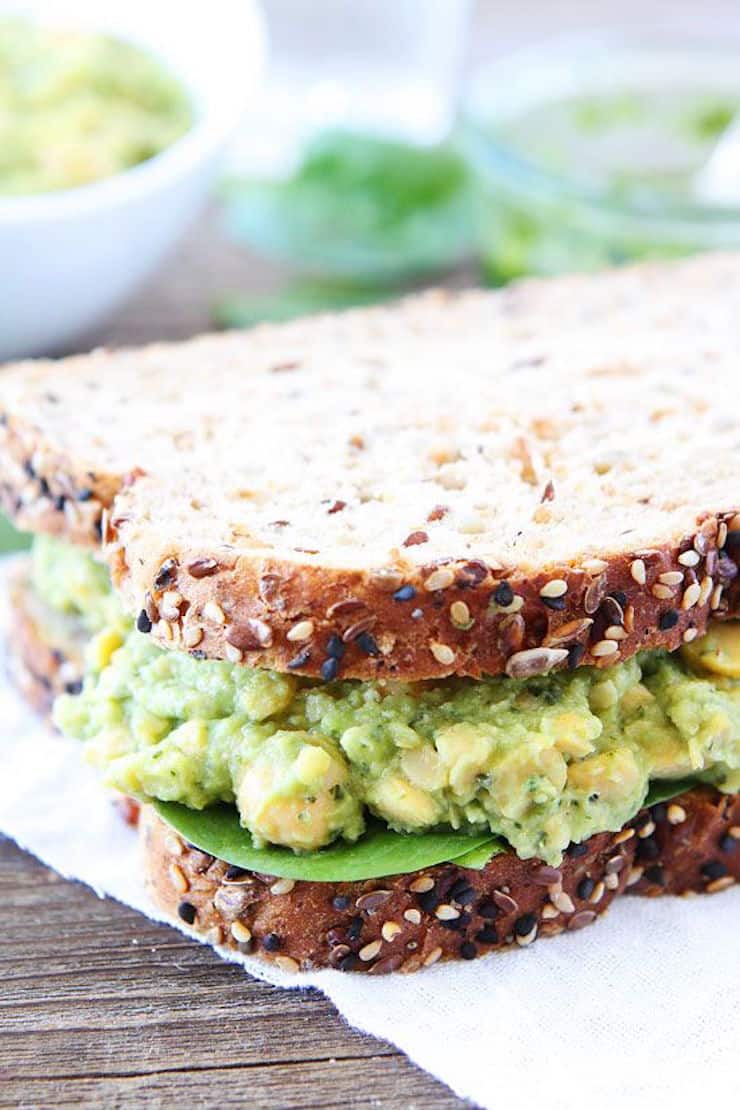 Access our complete list of healthy recipes!