Easy Jackfruit Recipes
20 mouth watering easy jackfruit recipes that will be loved by all! These recipes may look like meat and taste like meat, but don't be fooled!
Jackfruit, a tropical fruit native to Asia resembles pulled pork. Its becoming one of the most popular meat alternatives for vegetarians and vegans BUT also loved by meat lovers!
Healthy Living Starts Here
1. 6 Ingredient Pulled Jackfruit
A healthy and incredibly tasty vegetarian and vegan alternative to pulled pork or chicken. Quick and easy to make. Even carnivores love it! Get the recipe.
2. Pulled Jackfruit Tacos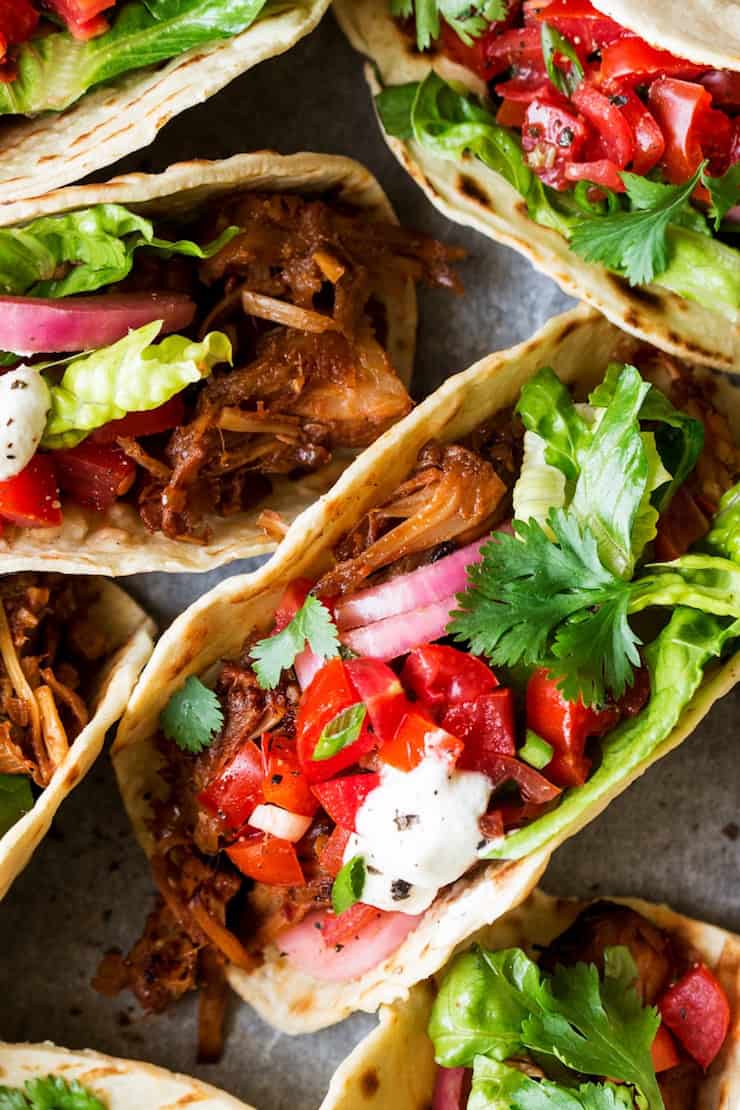 These smoky and spicy tacos have get a big thumbs up. Get the recipe.
3. Vegan Bao Buns Pulled Jackfruit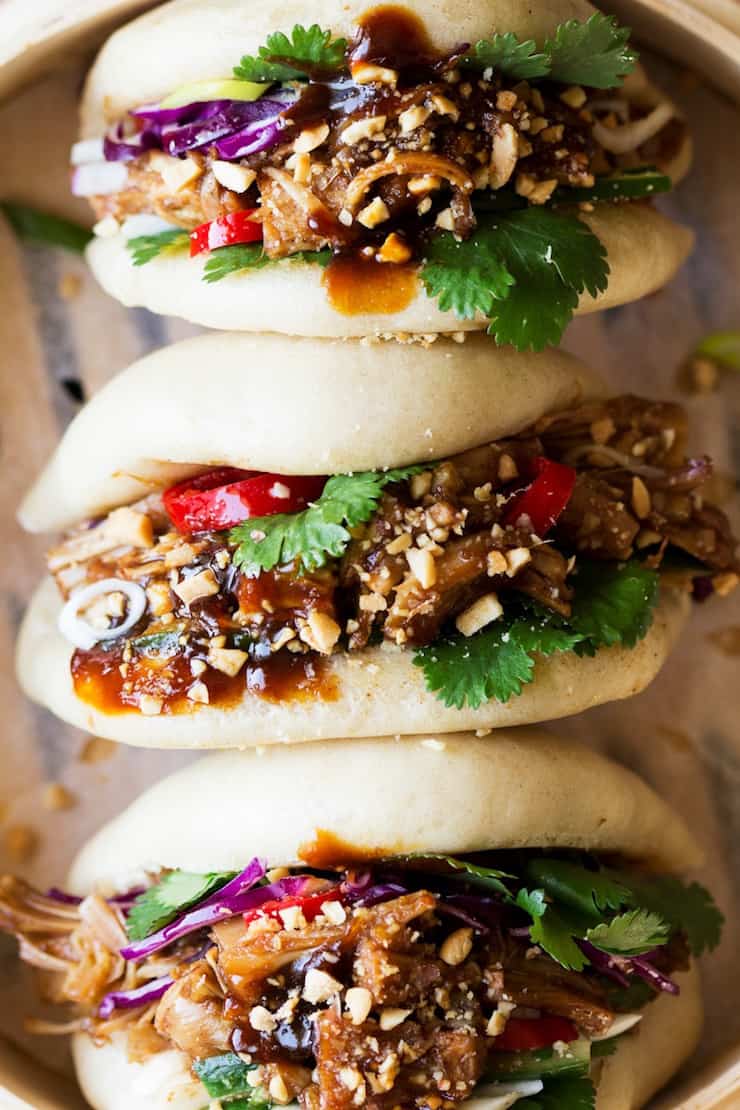 Chinese vegan boa buns with pulled jackfruit pork. These bao buns look amazing!!! Get the recipe.
4. Jackfruit Burrito Bowl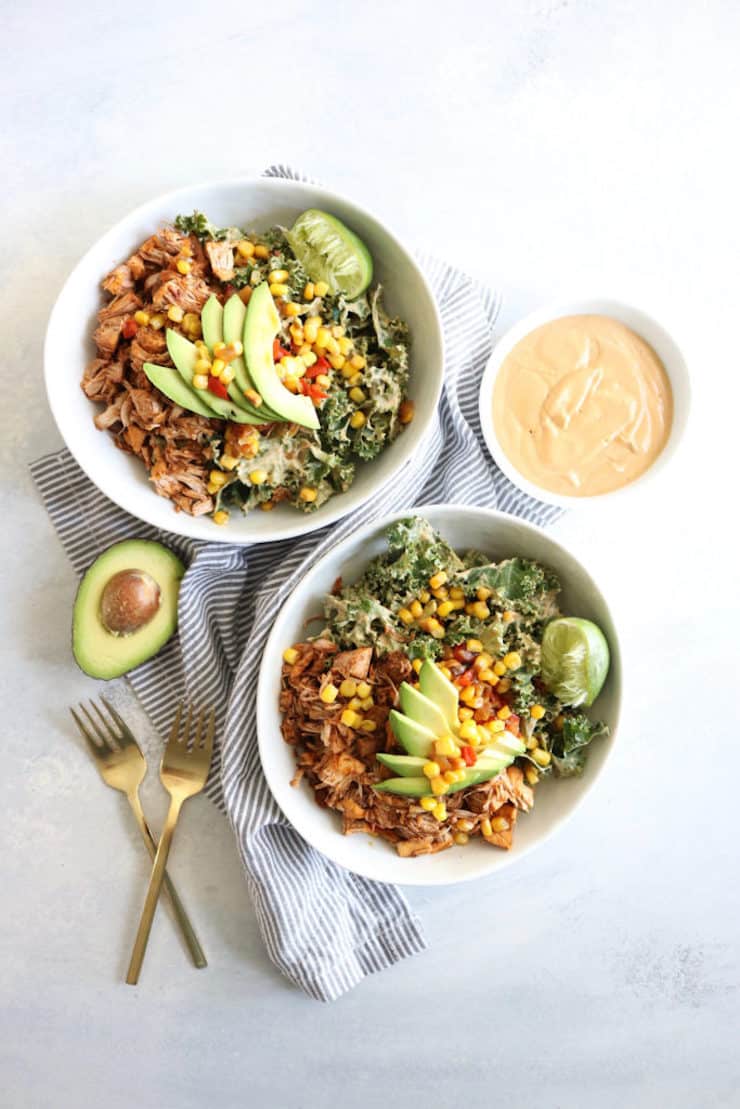 Delicious jackfruit burrito bowl recipe that is low carb, gluten free and vegan. Get the recipe.
5. Maple Buffalo Pulled Jackfruit Sandwiches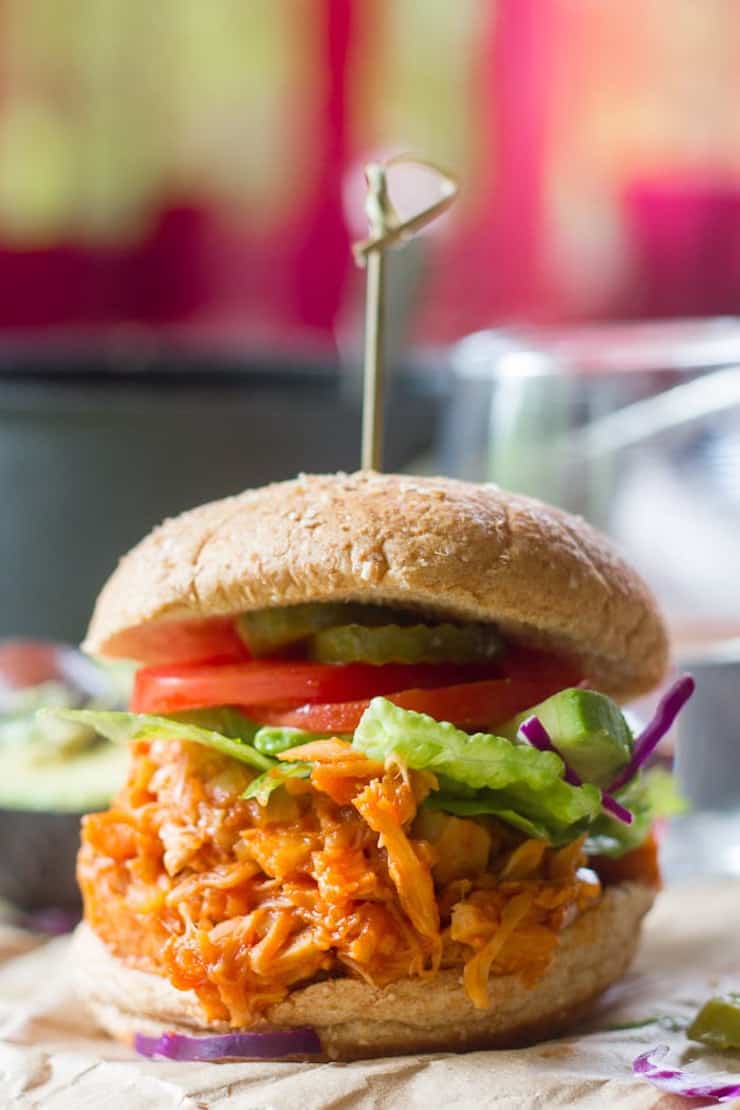 Mouthwatering sandwiches with jackfruit simmered in spicy maple buffalo sauce stuffed into buns. Get the recipe.
6. Vegan Smoky Tahini Jackfruit Sandwich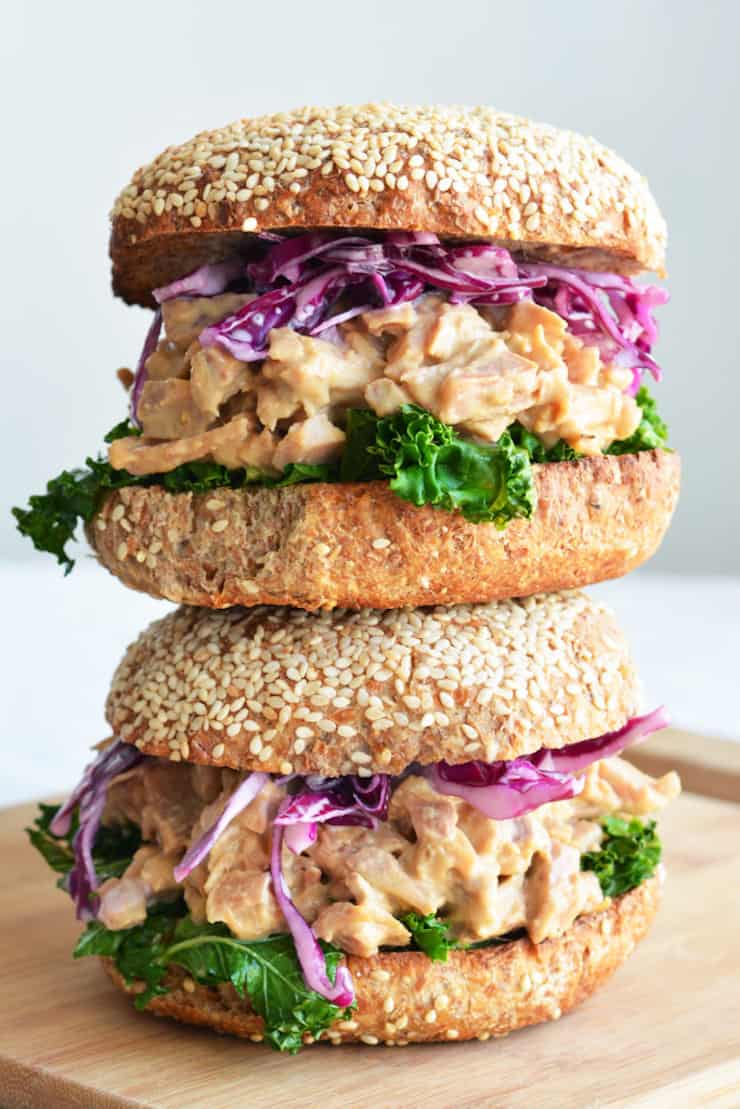 This sandwich is super unique and delicious. Get the recipe.
7. Vegan Jackfruit Pulled Pork Tacos With Grilled Pineapple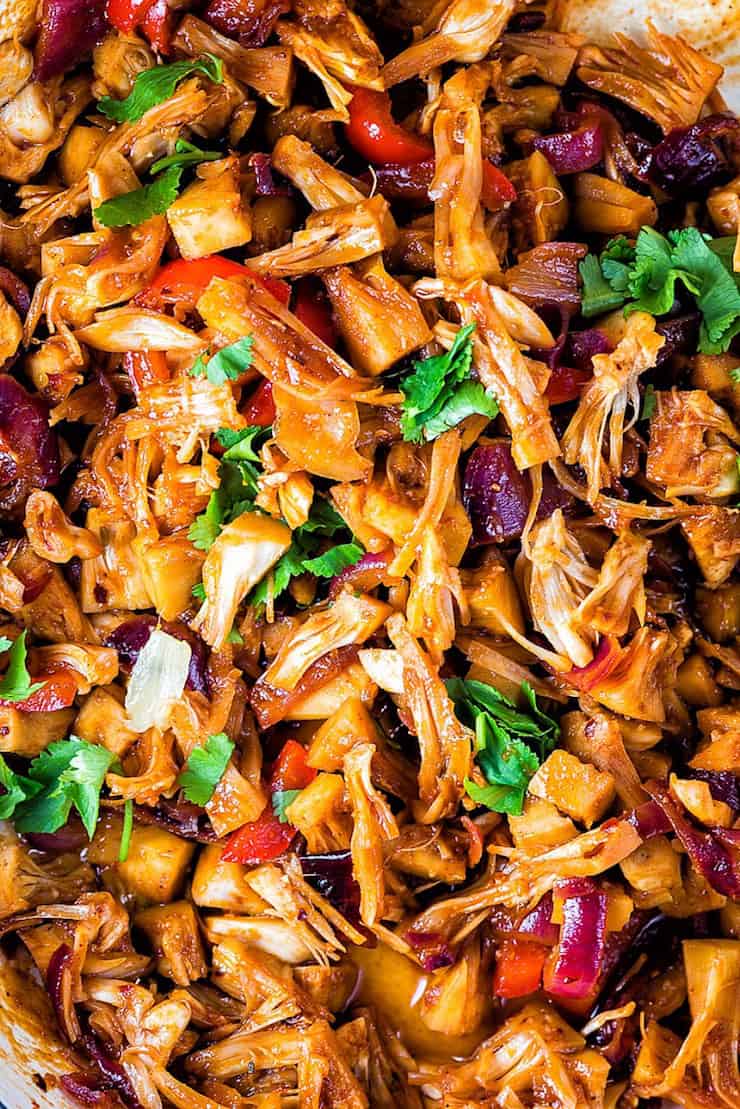 Jackfruit replaces pulled pork seamlessly in these spicy tacos served with grilled pineapple. Get the recipe.
8. Vegan Pulled Mushroom Tacos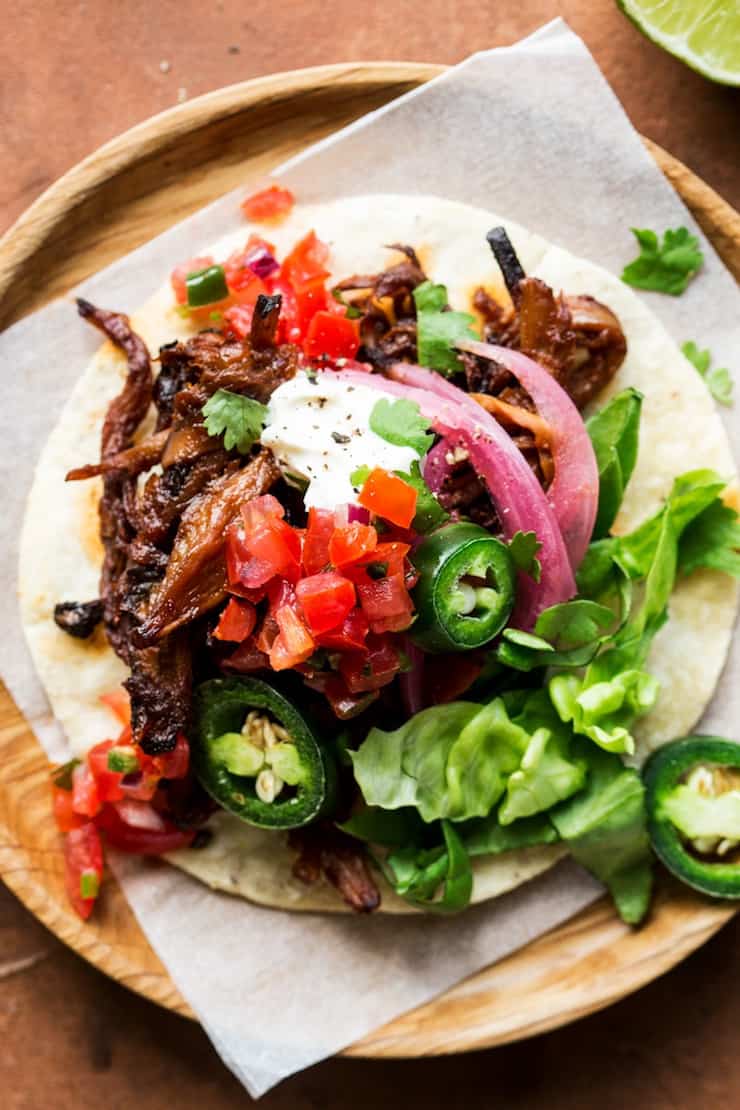 How about a plate of smoky, juicy and absolutely delicious pulled mushroom tacos this weekend? Get the recipe.
9. Vegan Teriyaki Jackfruit Bowl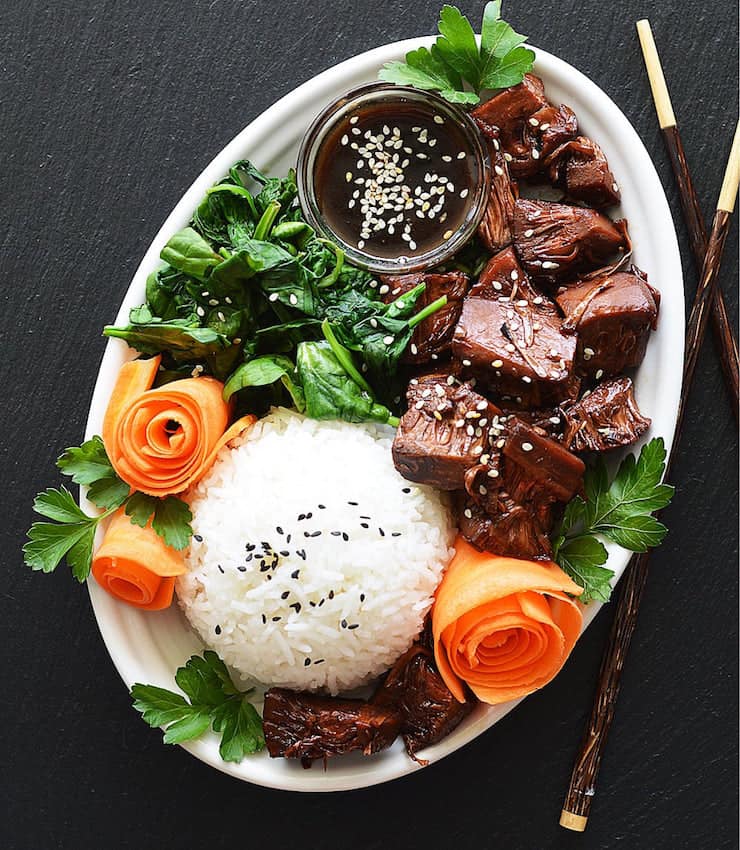 Very delicious and easy to prepare. Get the recipe.
10. Jackfruit Nacho Supreme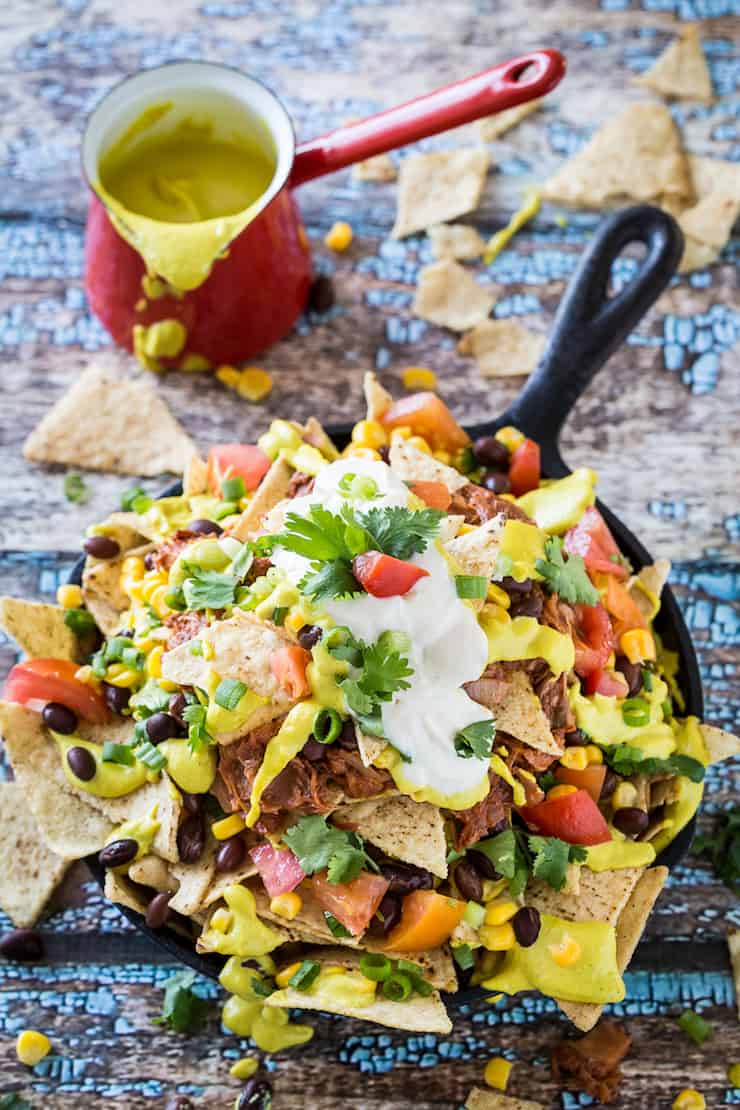 What makes these nachos "supreme" is a layer of spicy shredded jackfruit beneath black bean, corn salsa, sour cream, guacamole, and super creamy cashew cheese. Get the recipe.
11. Vegan Pulled Pork Banh Mi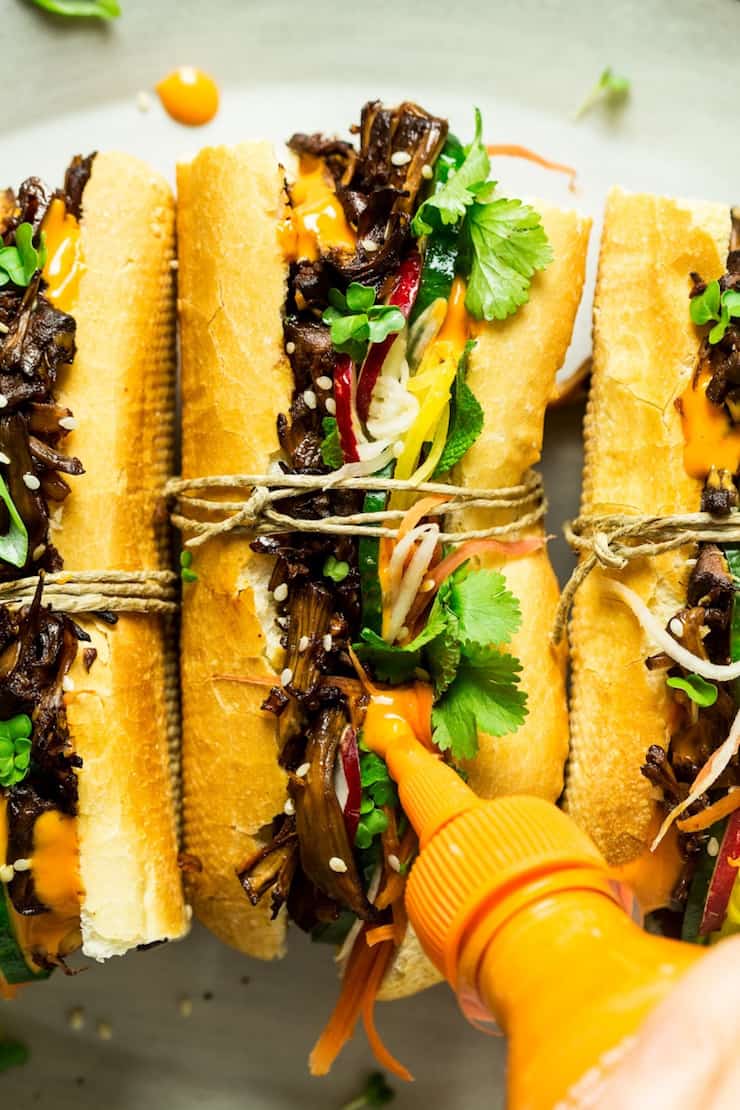 Together with crunchy veggies, sour pickles, fresh coriander and spicy Sriracha mayo, this lemongrass marinated and baked jackfruit makes for a really special sandwich. Get the recipe.
12. Jackfruit Taquitos With Southwest Dipping Sauce
Crispy corn tortillas with a smoking jackfruit filling resembles shredded beef taquito! Get the recipe.
13. Jackfruit Carne Asada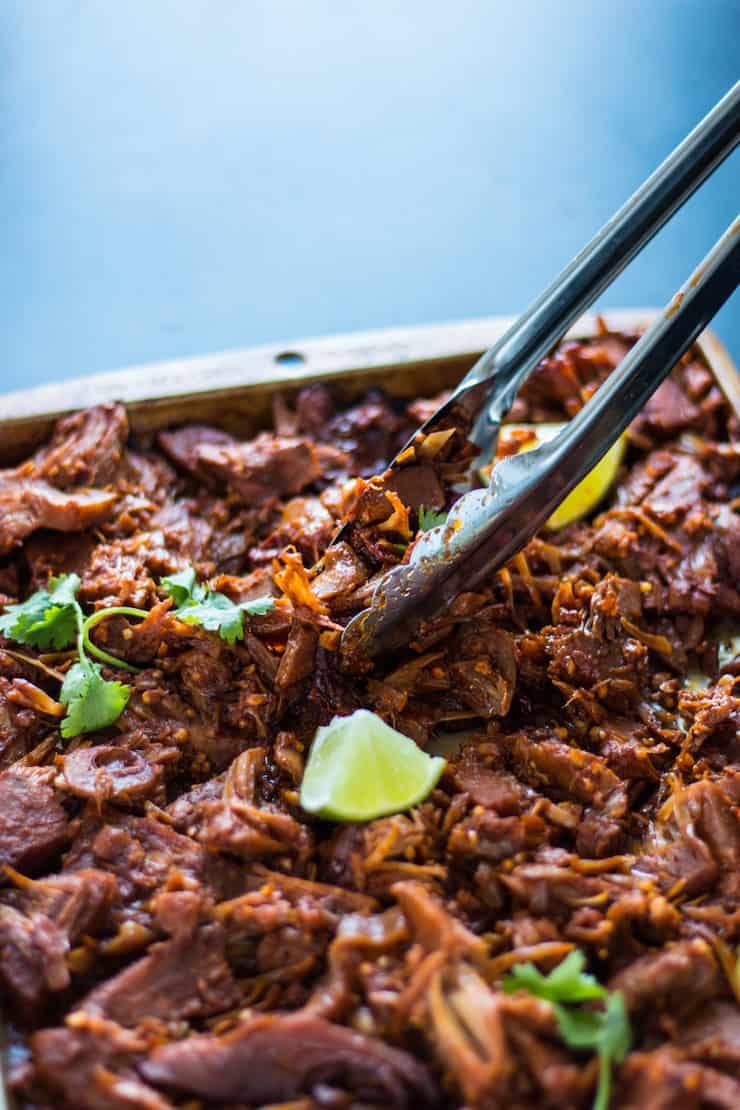 This easy and flavourful jackfruit carne asada will make even the strictest carnivore giddy with delight. Get the recipe.
14. Vegan Southern BBQ Jackfruit Spring Rolls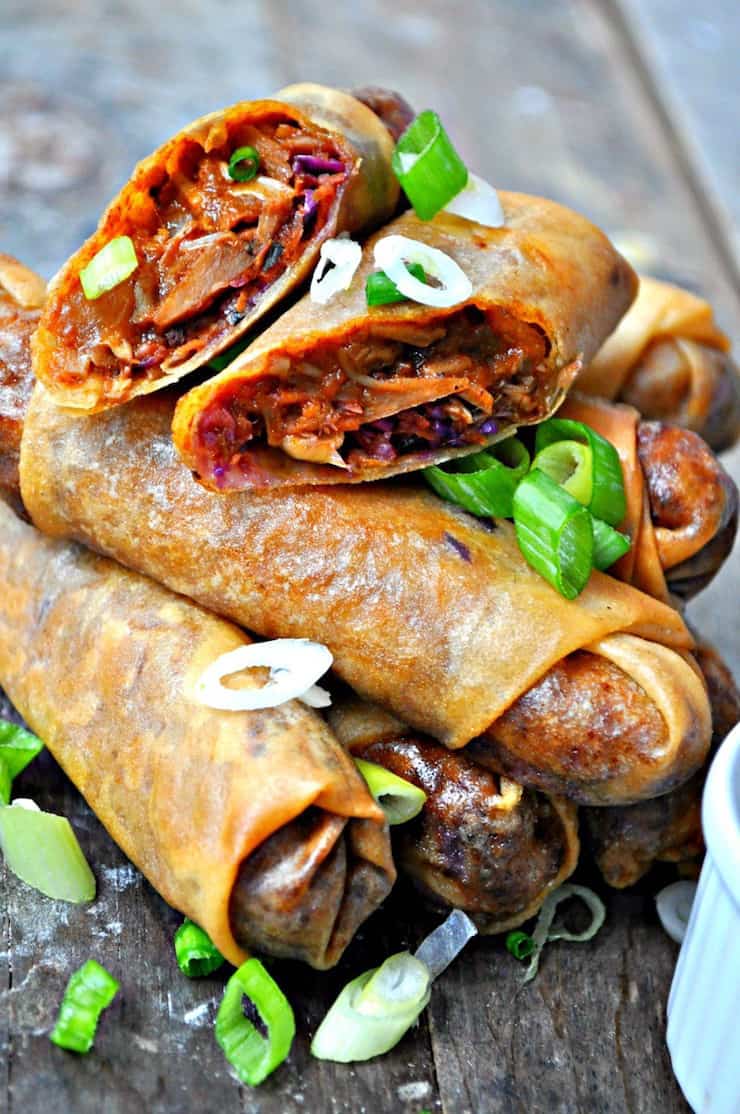 These crispy vegan Southern BBQ jackfruit spring rolls are filled with BBQ pulled jackfruit and coleslaw, dipped in either vegan ranch or more BBQ sauce! Get the recipe.
15. Vegan Duck Pancakes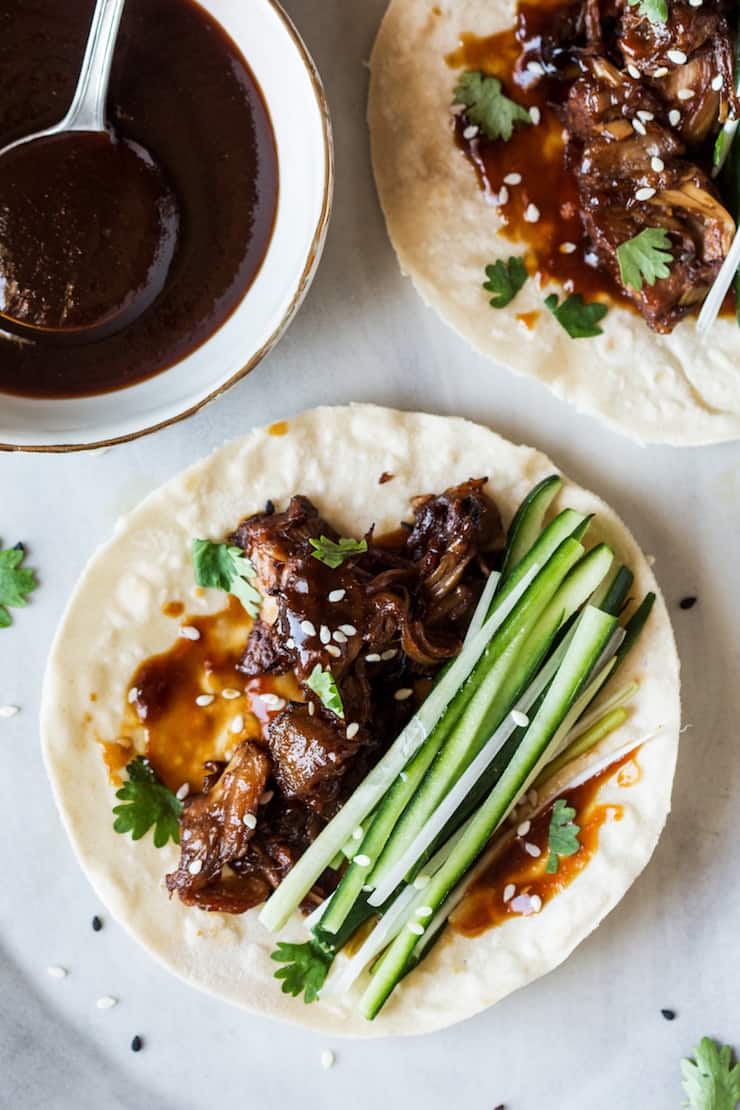 If you love the meat version of this popular Chinese dish you will love this vegan version. Get the recipe.
16. Jackfruit Vietnamese Summer Rolls With Hoisin Peanut Sauce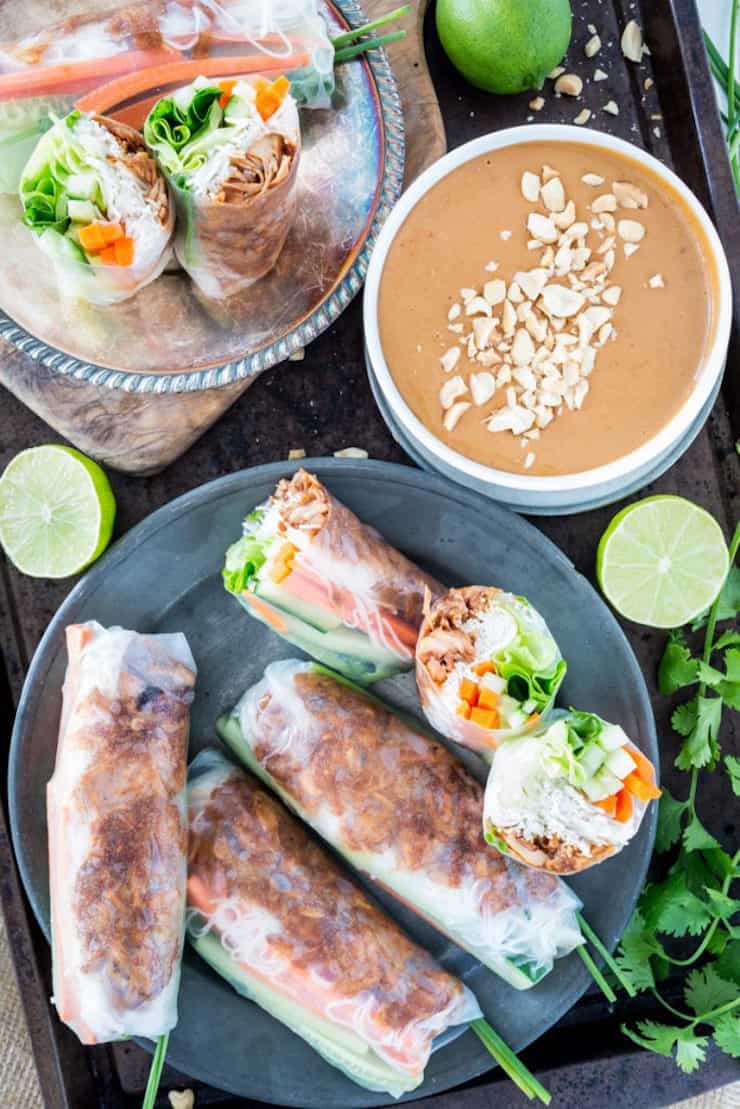 Traditional Vietnamese summer rolls with rice noodles, carrots, cucumbers, butter lettuce, cilantro, chives and jackfruit. Get the recipe.
17. Korean BBQ Jackfruit Sliders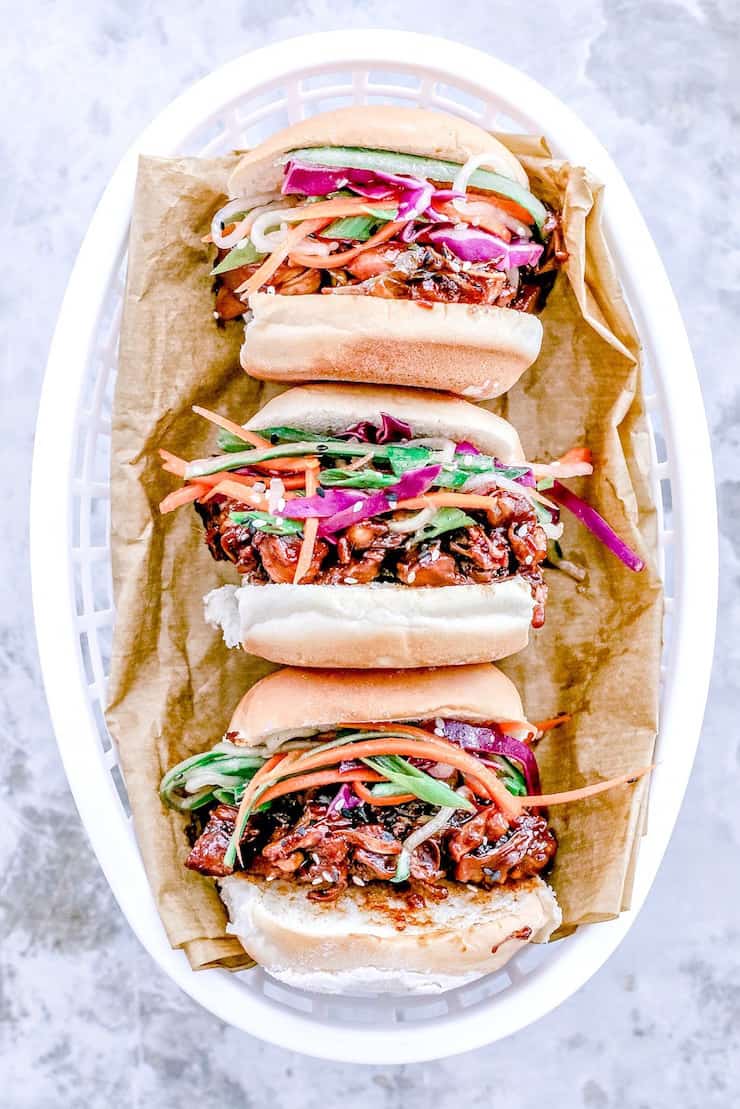 These Korean BBQ jackfruit sliders are perfect for entertaining! Your guests will love them! Get the recipe.
18. Vegan Gyros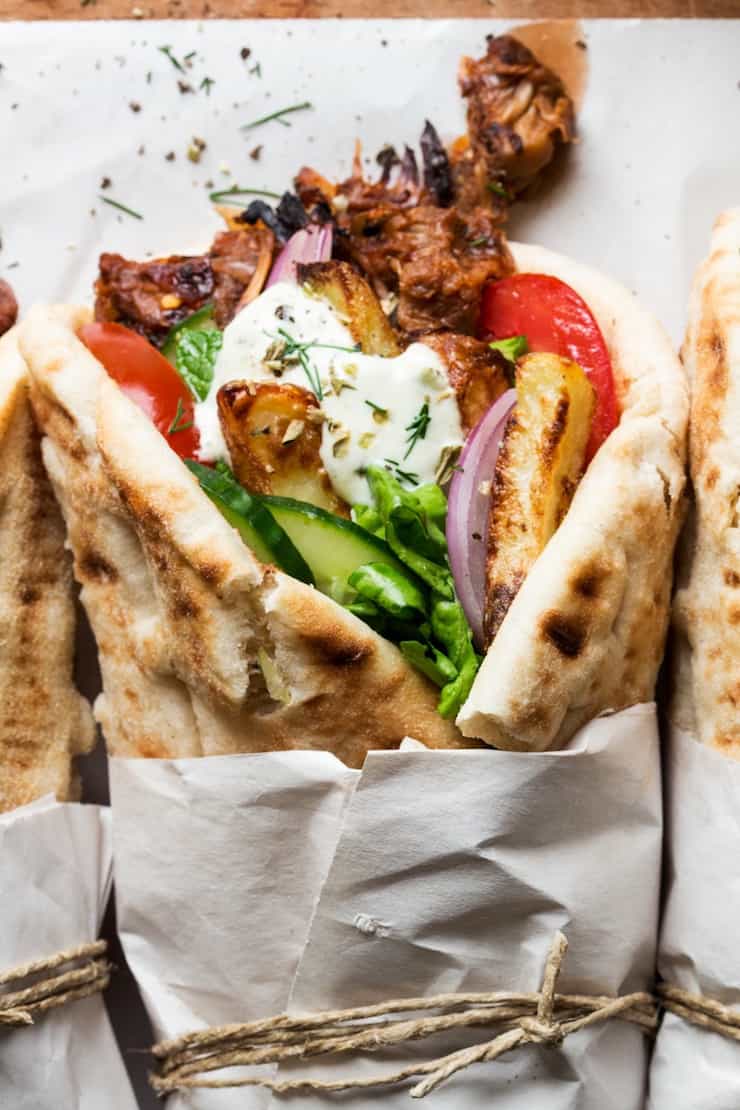 This is an easy, gluten-free, healthy, jackfruit fruit version of traditional gyros.
Traditional gyros, a Greek dish, is typically made of pork or chicken, wrapped in a pita, with tomato, onion, tzatziki sauce and sometimes a few potato fries too.
This recipe follows traditional gyros with jackfruit substituting for the meat. Get the recipe.
19. Jackfruit Burritos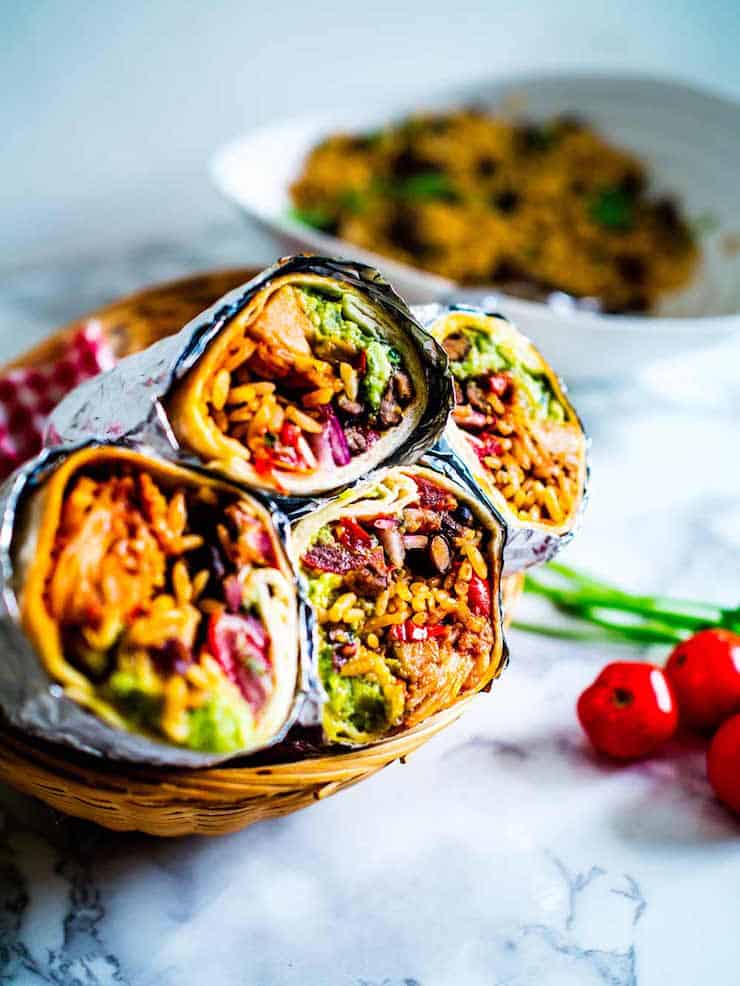 This burrito consist of BBQ jackfruit, peppers, onions, homemade refried beans, Mexican rice, guacamole and salsa, wrapped inside warm tortillas. Get the recipe.
20. Bulgogi Jackfruit Street Tacos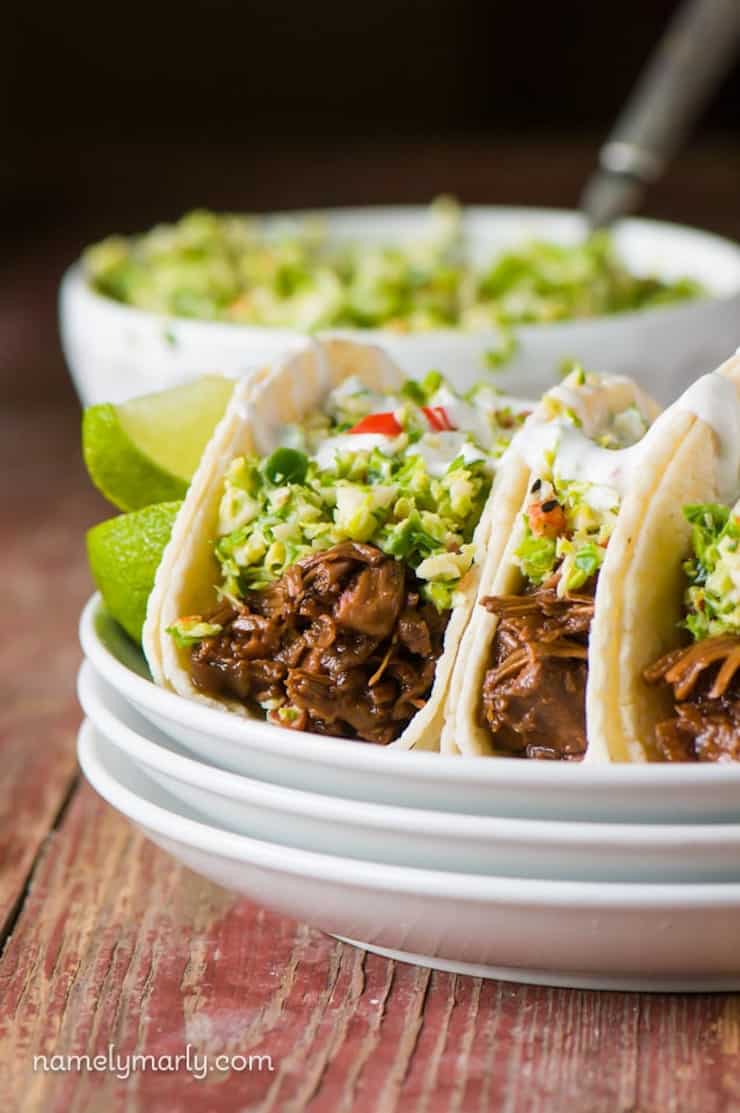 Bulgogi jackfruit street tacos are fun and easy to make. You will be coming back for more! Get the recipe.
Access our complete list of healthy recipes!