Healthy Slow Cooker Recipes
Cook, freeze and just reheat! Enjoy this list of 20 healthy slow cooker recipes!
Healthy Living Starts Here
1. Slow Cooker Mexican Chicken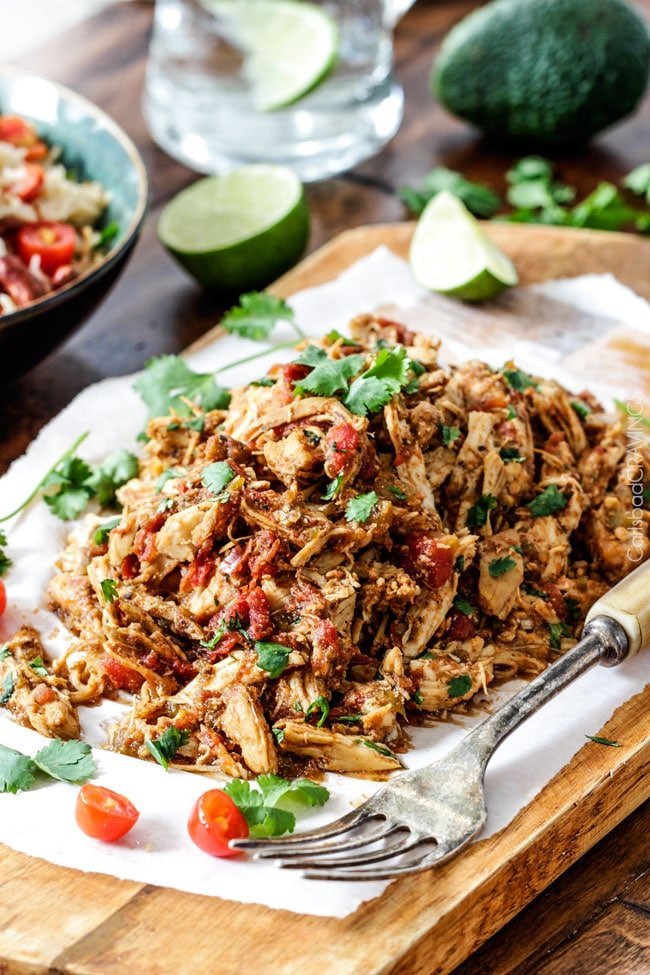 This amazing dish can be used for tacos, burritos, nachos, soups and salads. It is simmered with spices, salsa and green chilies! Get the recipe.
2. Slow Cooker Beef Bourguignon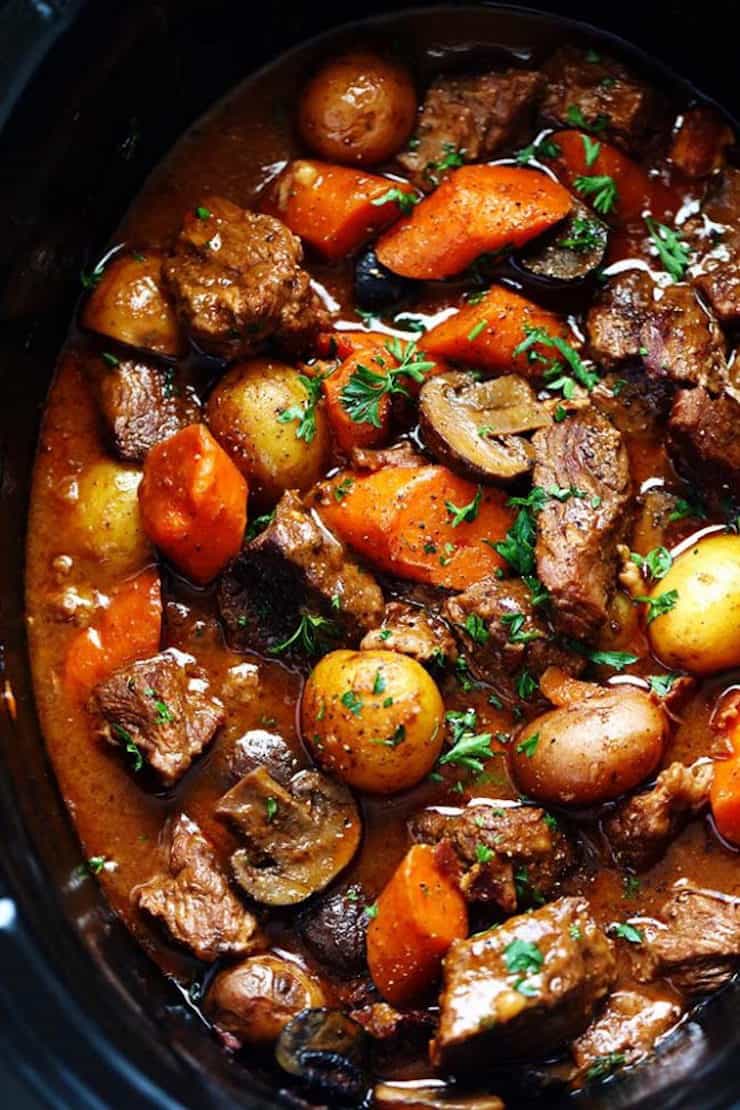 Slow cooker beef bourguignon recipe consist of a tender melt in your mouth beef. The vegetables are slow cooked to perfection in a rich sauce. Get the recipe.
3. Slow Cooker Buffalo Chicken Stuffed Sweet Potato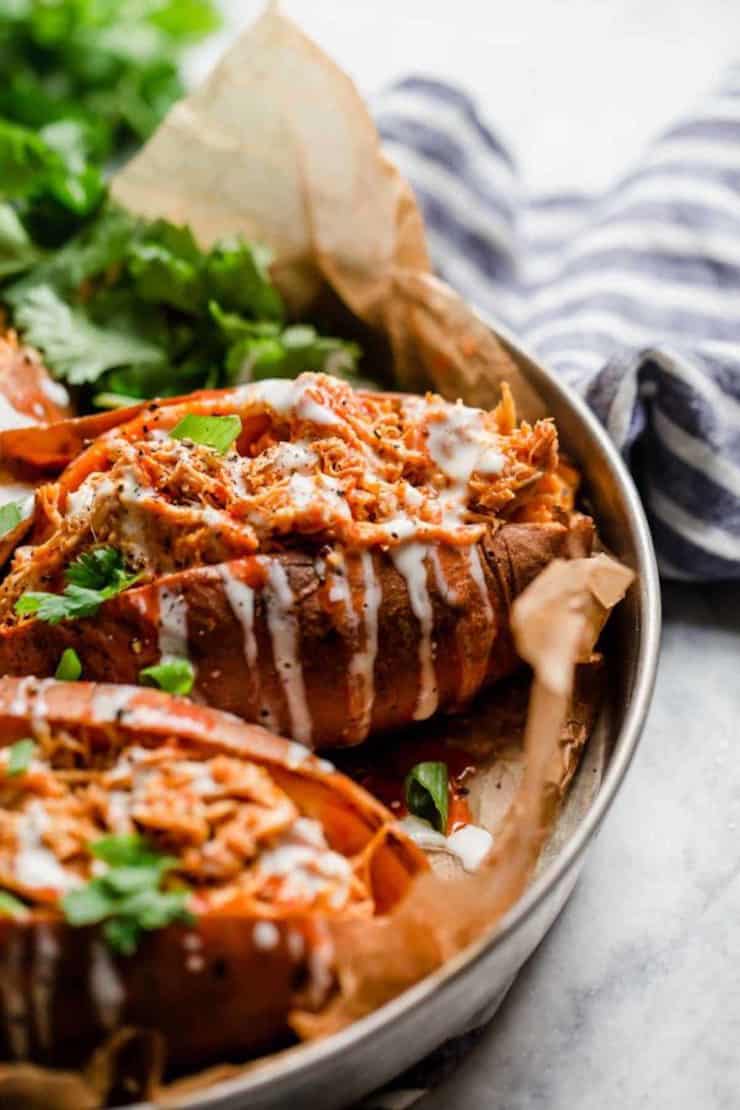 The mix of heat from the Sriracha with coolness from ranch dressing creates an insanely delicious meal. Get the recipe.
4. Slow Cooker Parmesan Garlic Herb Chicken And Potatoes
The potatoes are cooked to perfection in garlic, parmesan, and fresh herbs, and the chicken is absolutely juicy. Get the recipe.
5. Classic Slow Cooker Pot Roast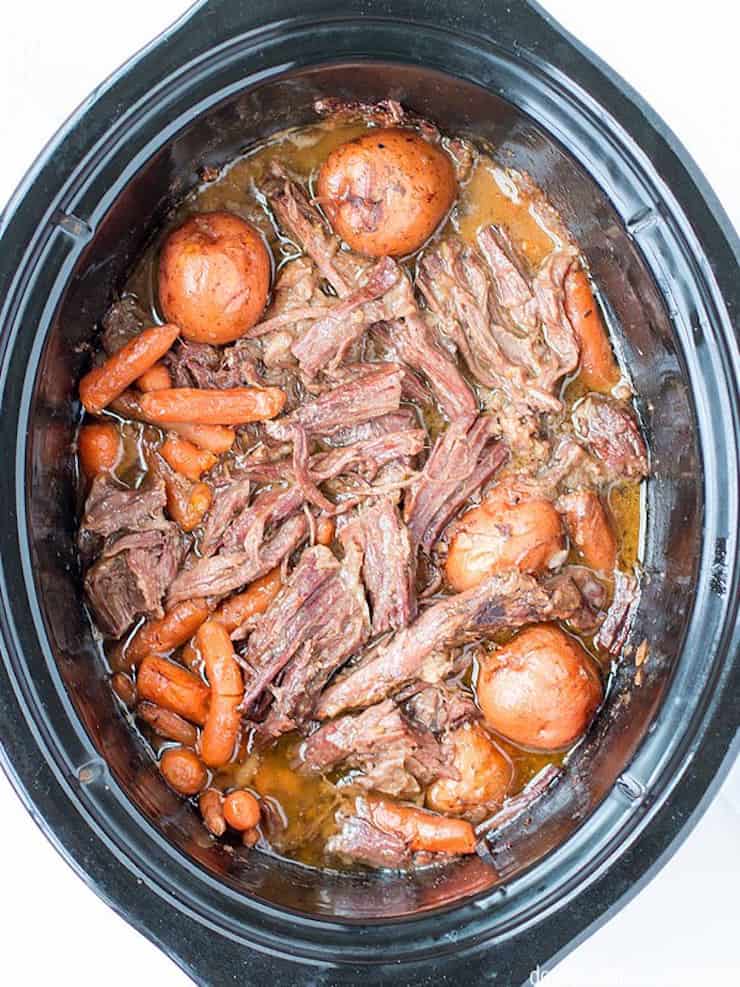 This classic slow cooker pot roast is a healthy meal that comes together very quickly. Get the recipe.
6. Slow Cooker Chicken Cacciatore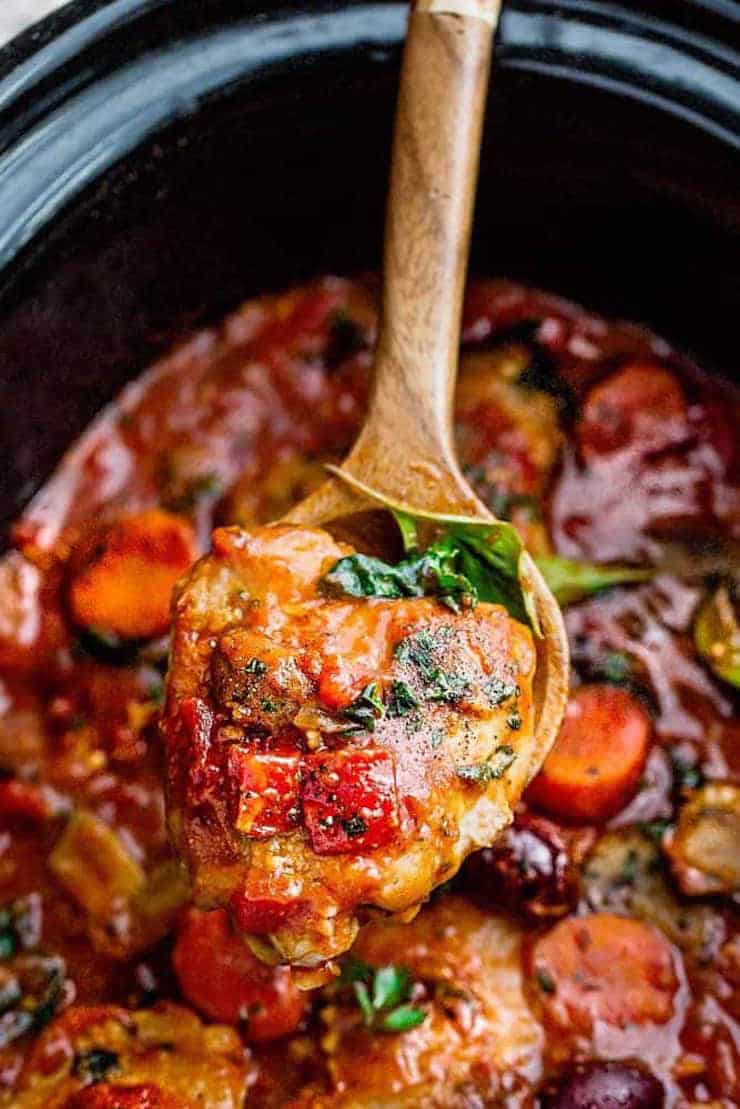 This is an easy meal loaded with chicken, tomatoes, bell peppers, kale, carrots and sliced mushrooms. Get the recipe.
7. Slow Cooker Beef Stew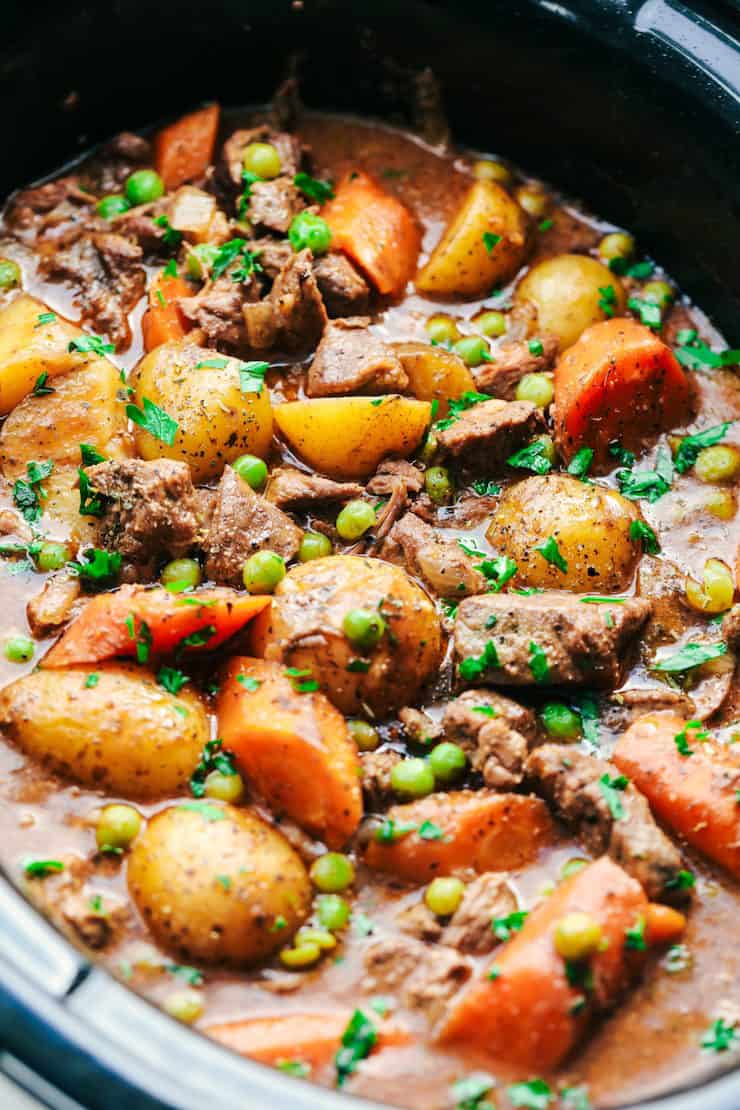 You will love this rich stew filled with beef, potatoes, carrots, onions, and peas. It has the most amazing flavour! Get the recipe.
8. Slow Cooker Enchilada Quinoa Bake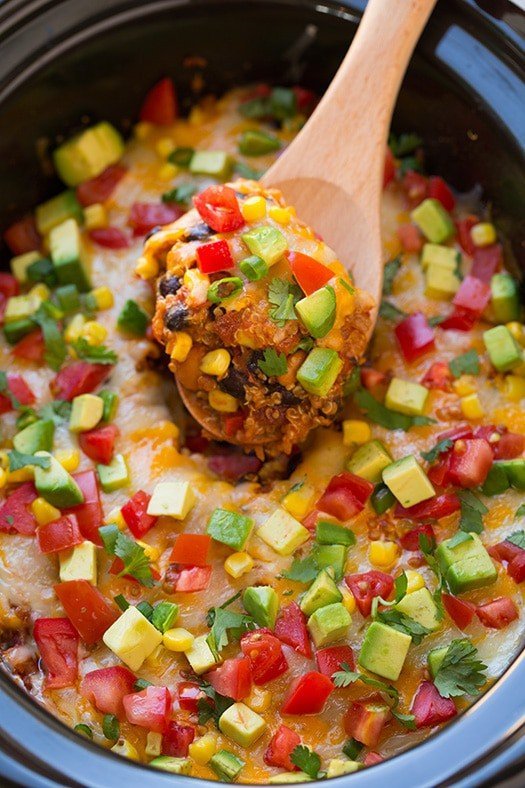 This is a filling meal that is so tasty! Get the recipe.
9. Slow Cooker Steak Fajitas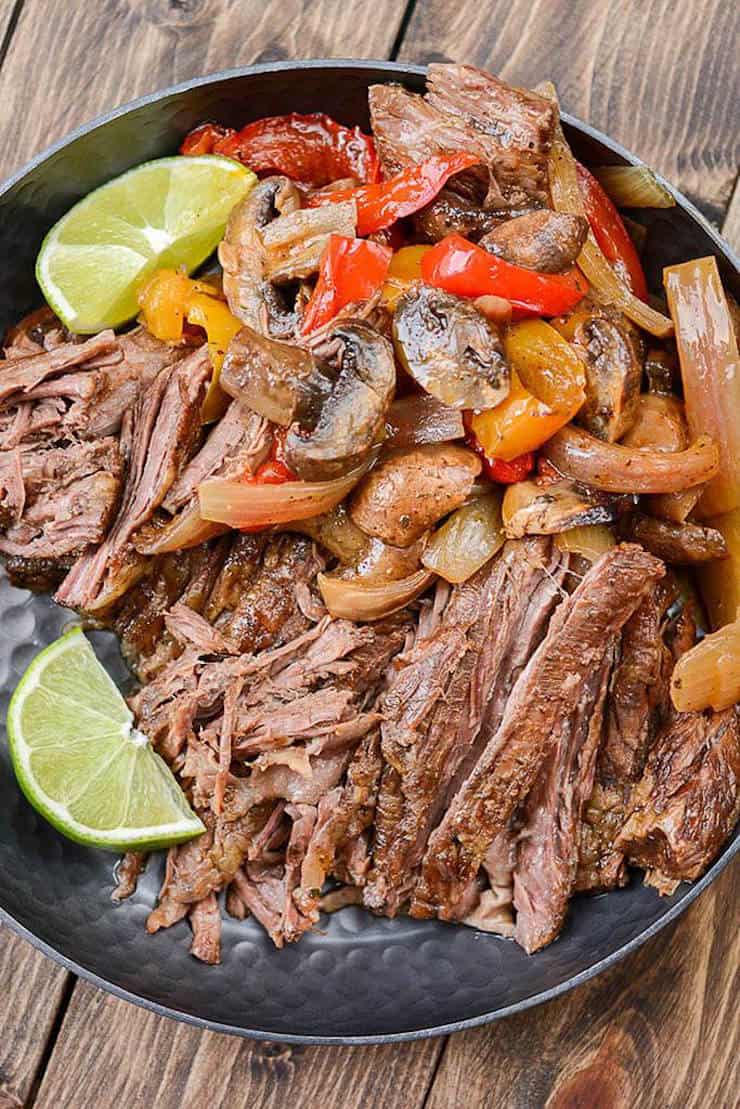 These Fajitas will become a favourite in no time. Get the recipe.
10. Skinny Slow Cooker Kung Pao Chicken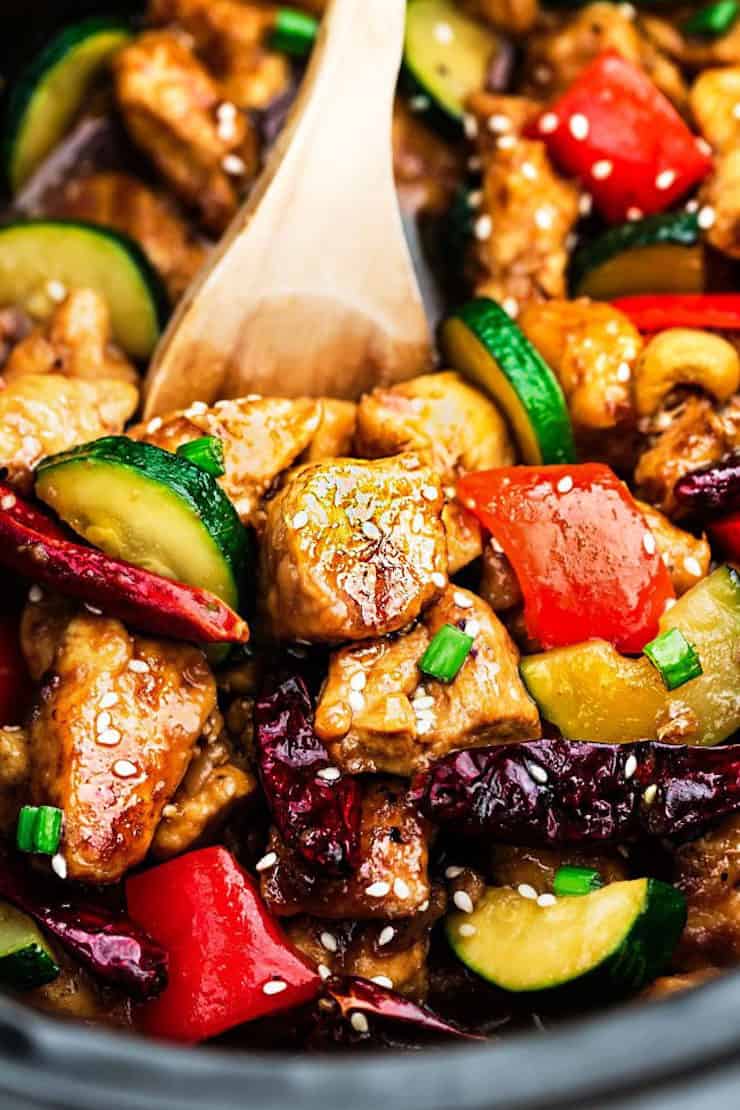 Skinny slow cooker kung pao chicken, consists of a sweet and spicy sauce. It includes crunchy cashews and tender vegetables. Skip the takeout! Get the recipe.
11. Slow Cooker Mongolian Beef
This crock pot recipe tastes just like a meal you would get at a Chinese restaurant! Get the recipe
12. Easy Slow Cooker Chicken Tortilla Soup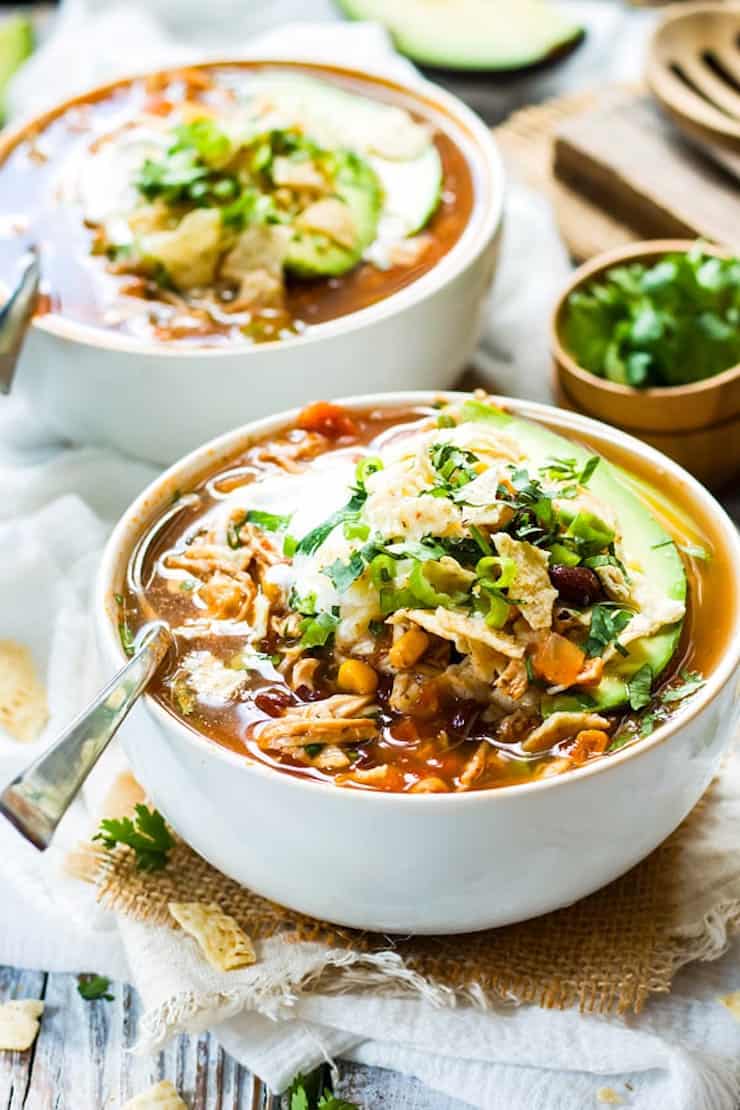 Slow cooker chicken tortilla soup is a healthy and gluten free. The recipe can be thrown together easily! Get the recipe.
13. Slow Cooker Barbacoa Beef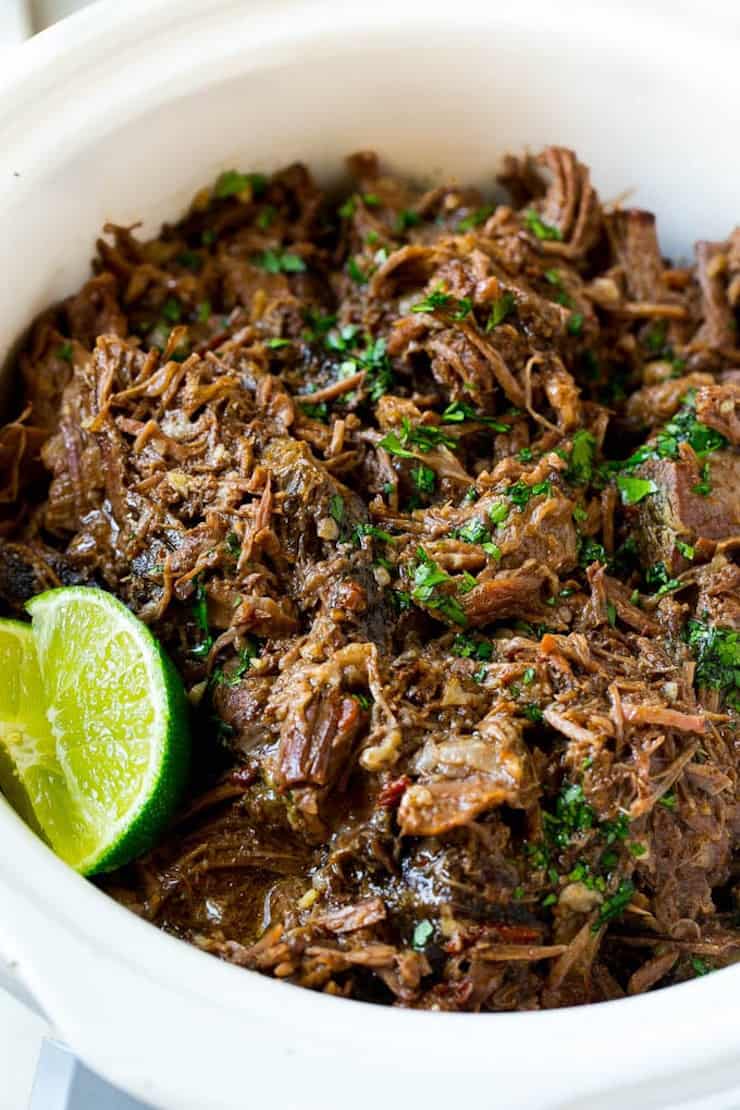 This dish is the perfect filling for tacos, burritos, enchiladas and more! Get the recipe.
14. Slow Cooker Salisbury Steak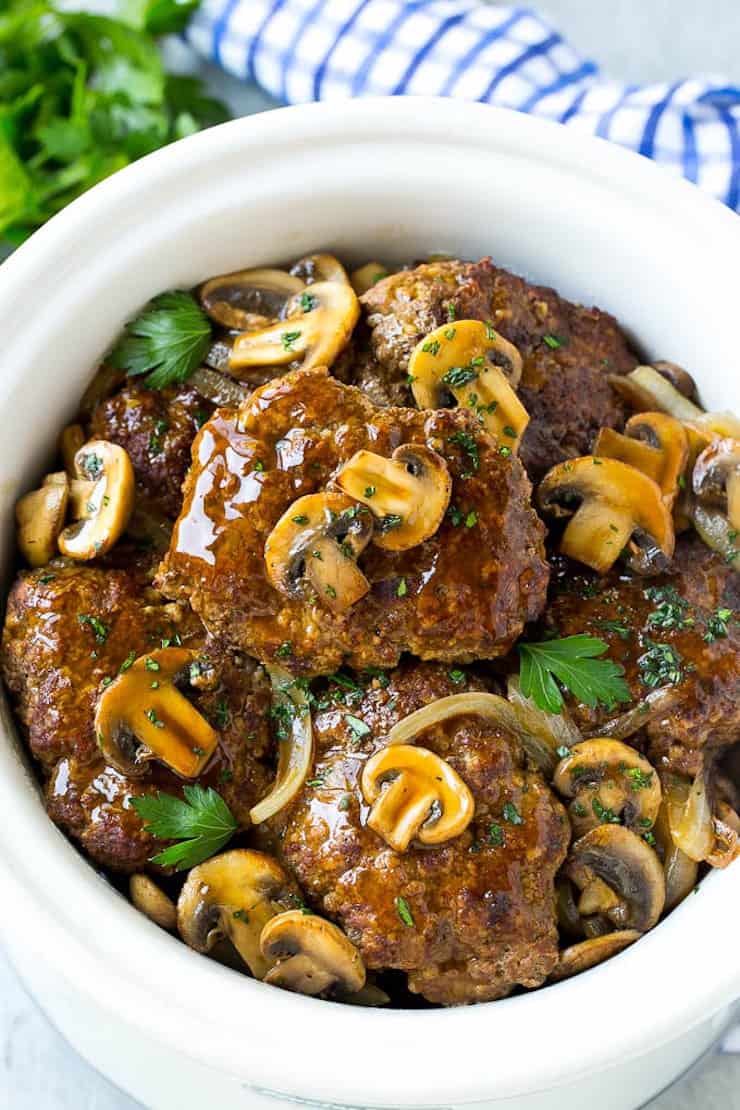 This recipe is made with tender beef patties topped with mushroom gravy. Its the classic comfort food! Get the recipe.
15. Slow Cooker Greek Lamb Shanks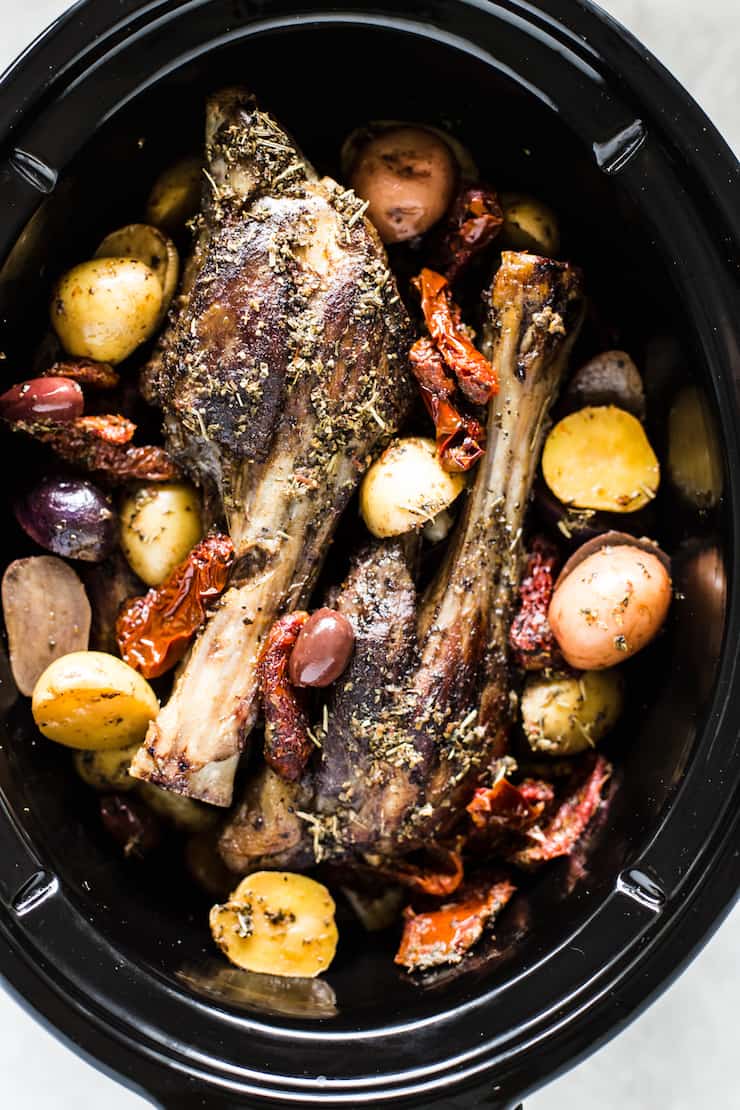 The recipe consist of lamb shanks, potatoes, sun-dried tomatoes, and kalamata olives. All ingredients are cooked to perfection in delicious greek spices! Get the recipe.
16. Slow Cooker Beef And Broccoli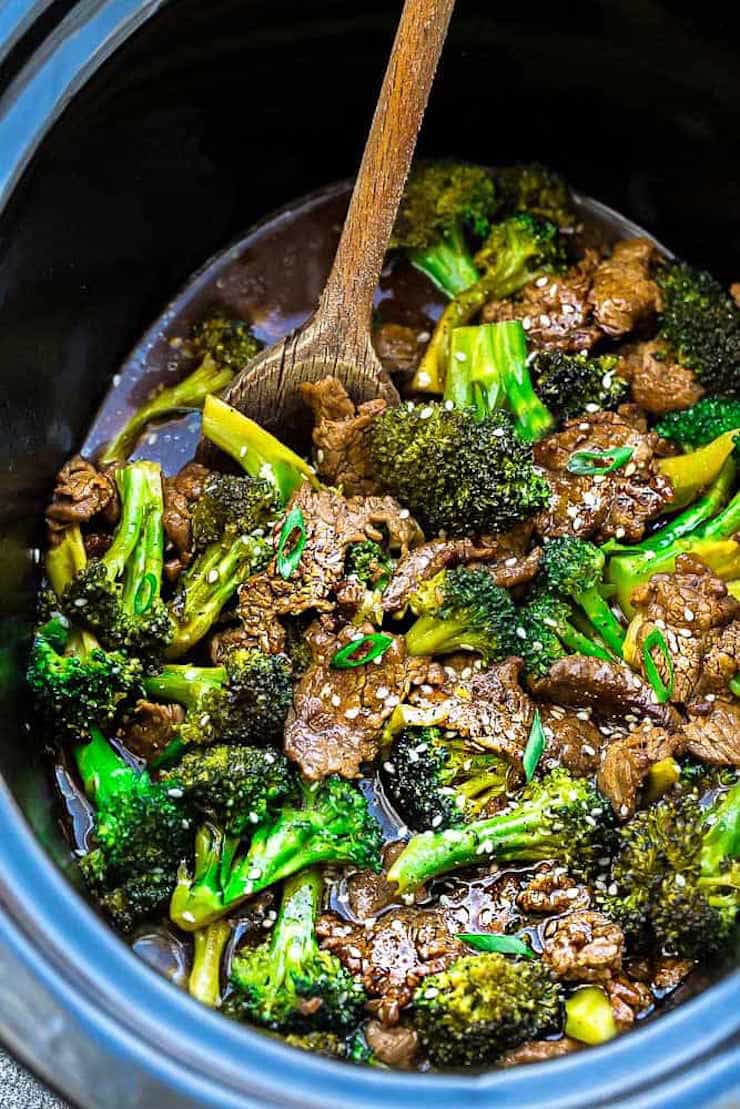 An easy Chinese takeout favourite made in a rich and savoury sauce! Get the recipe.
17. Slow Cooker Honey Buffalo Meatballs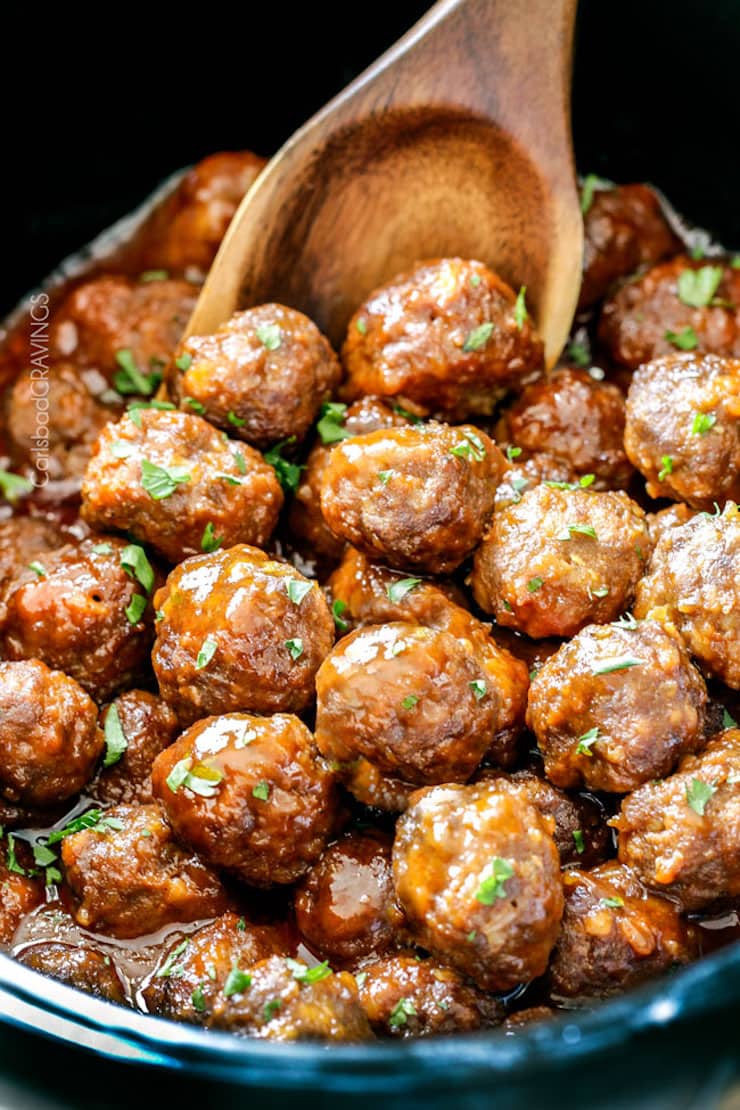 These meatballs are simmered in the most amazing sweet sauce. Your guests will simply love this meal! Get the recipe.
18. Slow Cooker Barbecue Ribs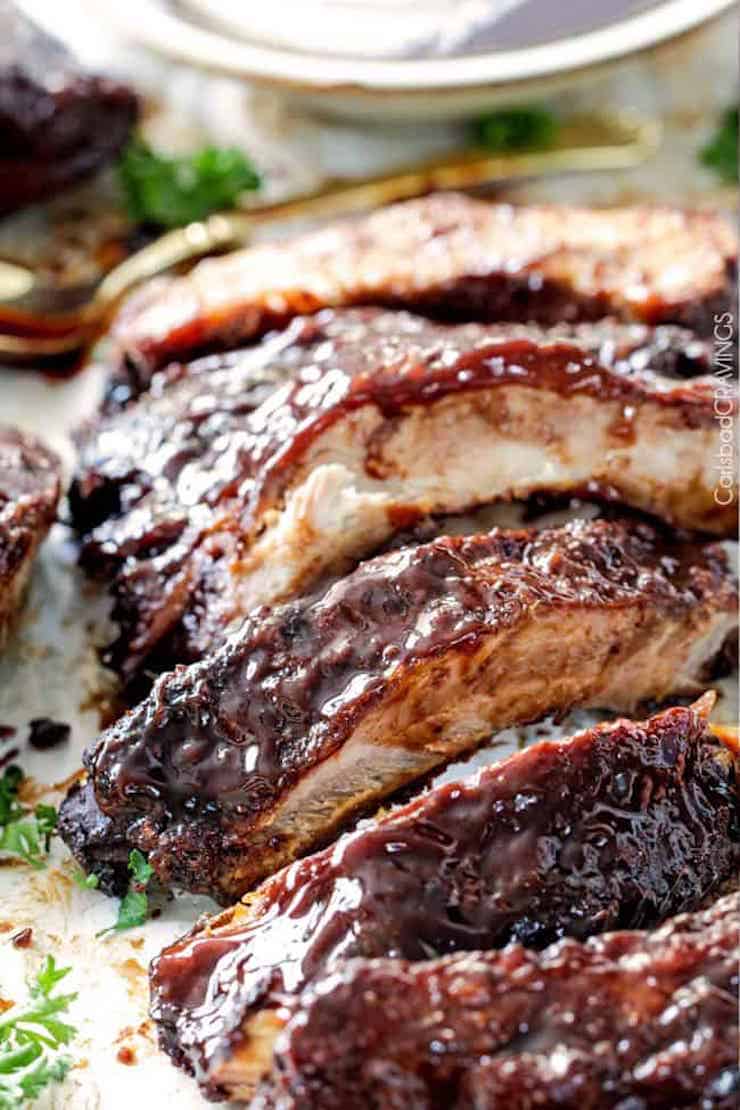 With the best homemade barbecue sauce, these ribs are supper easy to make! Get the recipe.
19. Slow Cooker Beef Stroganoff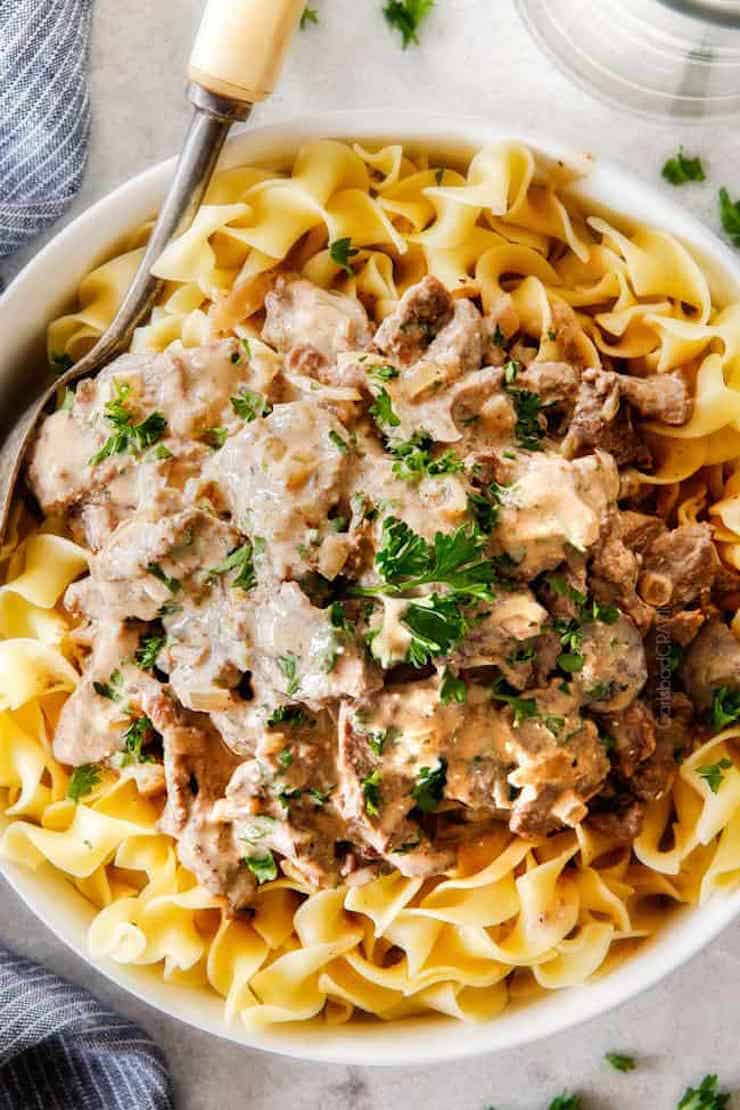 This recipe will soon become a favourite. The sauce is simply delicious! Get the recipe.
20. Slow Cooker Honey Balsamic Beef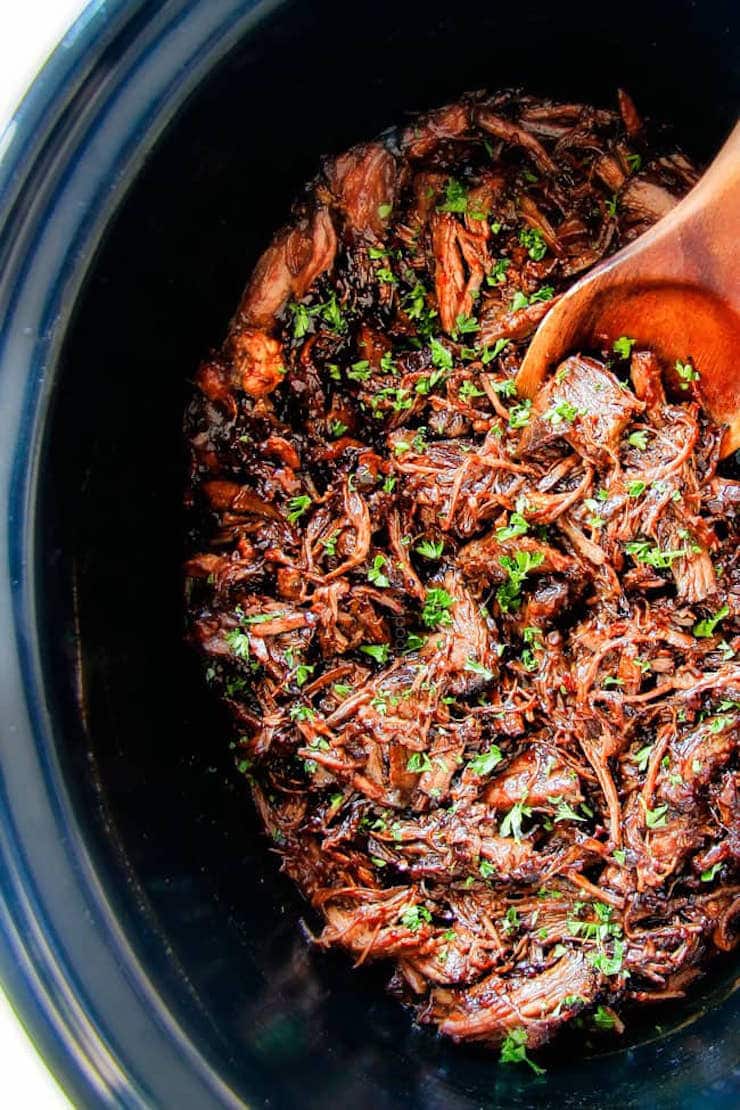 This dish is packed with flavour and smothered in the most delectable honey balsamic sauce. You will be back at the table for seconds! Get the recipe.
Best Slow Cookers On Amazon
Instant Pot
Instant Pot Multi-Use Pressure Cooker
Crock-Pot
Access our complete list of healthy recipes!