photo source: diethood.com
BBQ Meatloaf Recipes
10 BBQ meatloaf easy recipes that are:
Homemade
Smoked
Glazed
Grilled
Moist & more!
Before the recipes let's cover some FAQ's.
What Is Meatloaf Sauce Made Of
Ketchup is combined with garlic, onion powder, salt, pepper, brown sugar and vinegar.
Substitutes For Ketchup In Meatloaf
BBQ sauce
Mushroom sauce
Mayonnaise
Cheese
Homemade BBQ Sauce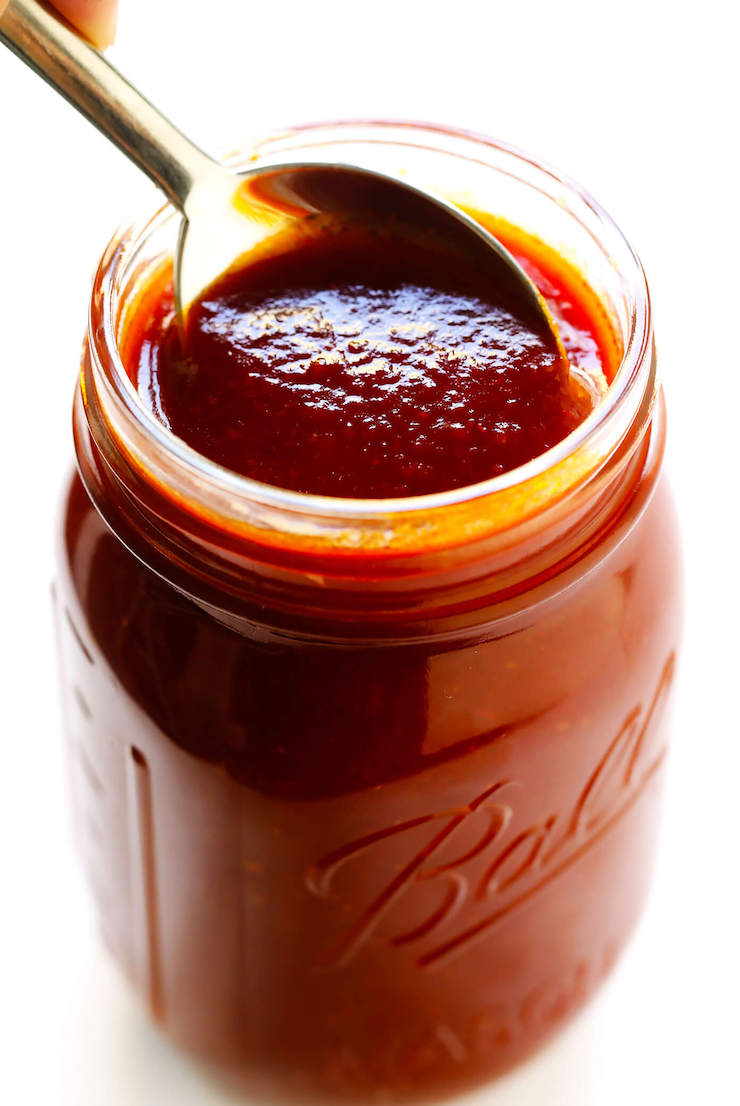 Read for further details on: Gimme Some Oven
What Can I Use If I Don't Have Brown Sugar For Meatloaf
Honey
Maple syrup
Molasses
Coconut sugar
Ketchup
Agave nectar
Raw sugars
Muscovado sugar
What Kind Of Meat Is Best For Meatloaf
Any combination of beef, veal, pork, turkey or lamb. Blend  it with about 30 percent ground pork. The fatter the pork the better as it will keep the meatloaf moist and tender.
What Can I Substitute For Bread Crumbs In Meatloaf
Crushed crackers.
Why Do You Put Milk In Meatloaf
Milk added in meatloaf create moisture to the meatloaf.
Why Was My Meatloaf Mushy
Mushy meatloaf is usually due to too much bread and milk in comparison to the amount of meat used for the recipe.
Cut the amount of  bread and milk by half. Or double the amount of meat.
Substitute For Milk
Use low sodium beef or chicken stock, water, or substitute in a non-dairy milk.
Should I Put Egg In My Meatloaf
Yes, it's an important to bind all ingredients.
What Is The Secret To Moist Meatloaf
Don't skip adding eggs, ketchup, tomato paste, mustard, Worcestershire, barbecue sauce or some combination of wet seasonings. They don't just add flavour and texture, they help make the meat super juicy.
What Is The Best Binder For Meatloaf
Bread
Crackers
Breadcrumbs
Oatmeal
Unsweetened cereal
Leftover potatoes
Do You Put Water In The Pan When Making Meatloaf
To achieve a moist meatloaf, place a large pan filled with water on the bottom rack of an oven preheated to 350 degrees.
What Can I Use If I Don't Have A Meatloaf Pan
Loosely cover the meatloaf with a piece of aluminum foil, then put it in the oven.
Do You Have To Cook Onions Before Putting In Meatloaf
Sauté in olive oil before adding the onions to the meatloaf.
Do You Cook Meatloaf Covered Or Uncovered
To keep it moist cover a single large meatloaf with a piece of aluminum foil during cooking. Then uncover it for the last 15 minutes of baking.
How Can You Tell If Your Meatloaf Is Done
The best way to know when a meatloaf is done is to check when its internal temperature reaches 155°F. At that point you can remove the meatloaf from the oven.
Why Does My Meatloaf Fall Apart After Cooking
Binding agents, such as eggs and breadcrumbs are key to ensure that the meatloaf sticks together during and after cooking.
Should You Drain Meatloaf While Cooking
If you bake your meatloaf in a loaf pan, drain the fat 15 minutes before the end of the cooking time to develop a crisp top.
How Long Should Meatloaf Rest
After its done cooking rest
the meatloaf for about 10 minutes. It will hold the meatloaf together when slicing.
What Do You Eat With Meatloaf
Dinner Rolls

Garlic Bread

Cornbread

Mashed Potatoes

Potato Wedges

Cauliflower Tots

Mashed Cauliflower

Creamed Spinach

Sweet Potato Fries

Sweet Potatoes

Asparagus

Honey Glazed Carrots

Mac and Cheese

Corn Pudding

Brussels Sprouts

Roasted Veggies

Broccoli Salad

Broccolini

Spaghetti

Rice

Coleslaw

Cream of Mushroom Soup

Sauteed Mushrooms

Apple Pie

Chocolate Tart

Lemon Cake
Additional Recipes For Your BBQ
Other Dinner Recipes
BBQ Meatloaf Recipes
See list below.
BBQ Meatloaf
Read for further details on: The Anthony Kitchen
BBQ Meatloaf Muffins with Sweet Potato Topping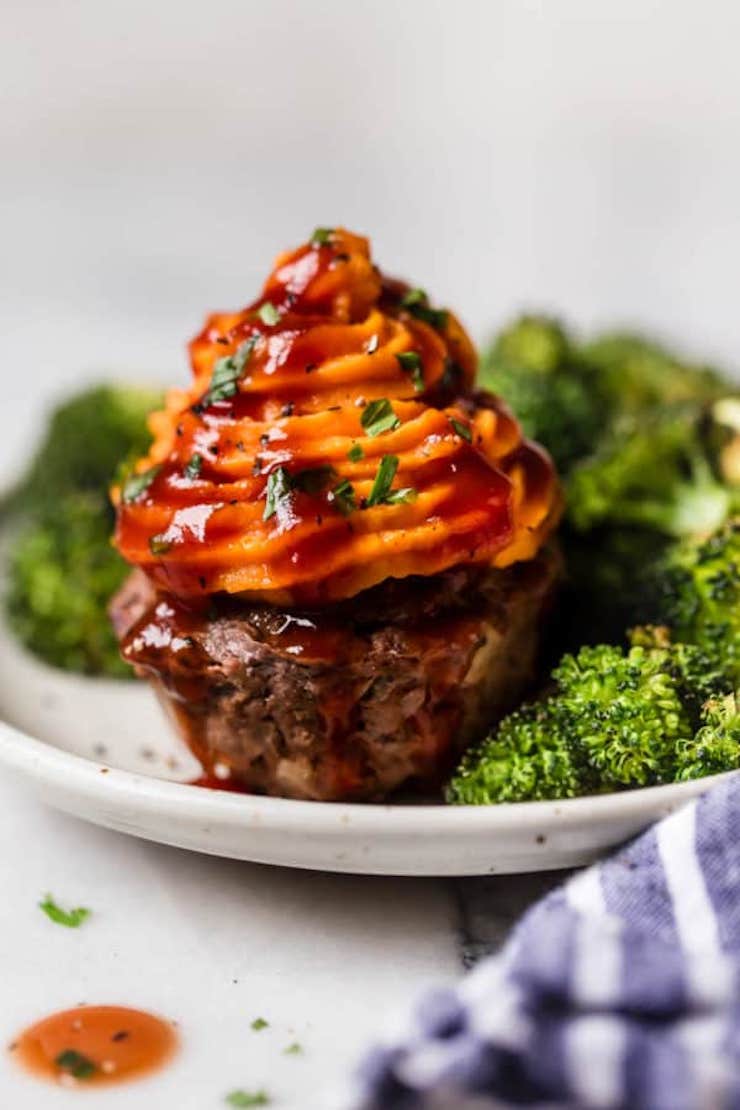 Read for further details on: The Real Food Dietitians
BBQ Turkey Meatloaf Muffins
Read for further details on: Mantitlement
Cheddar Stuffed Sweet Potato BBQ Turkey Meatloaf
Read for further details on: Ambitious Kitchen
Bacon Wrapped Meatloaf With Mashed Potato
Read for further details on: Jo Cooks
Honey Barbecue Meatloaf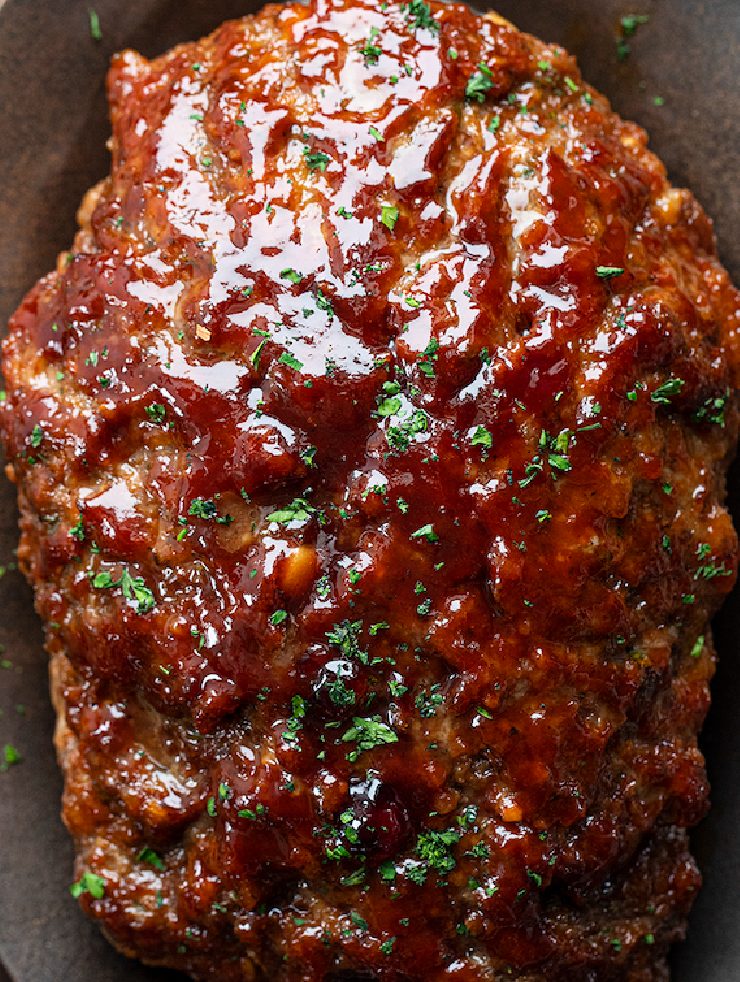 Read for further details on: I Am Homesteader
BBQ Meatloaf Burger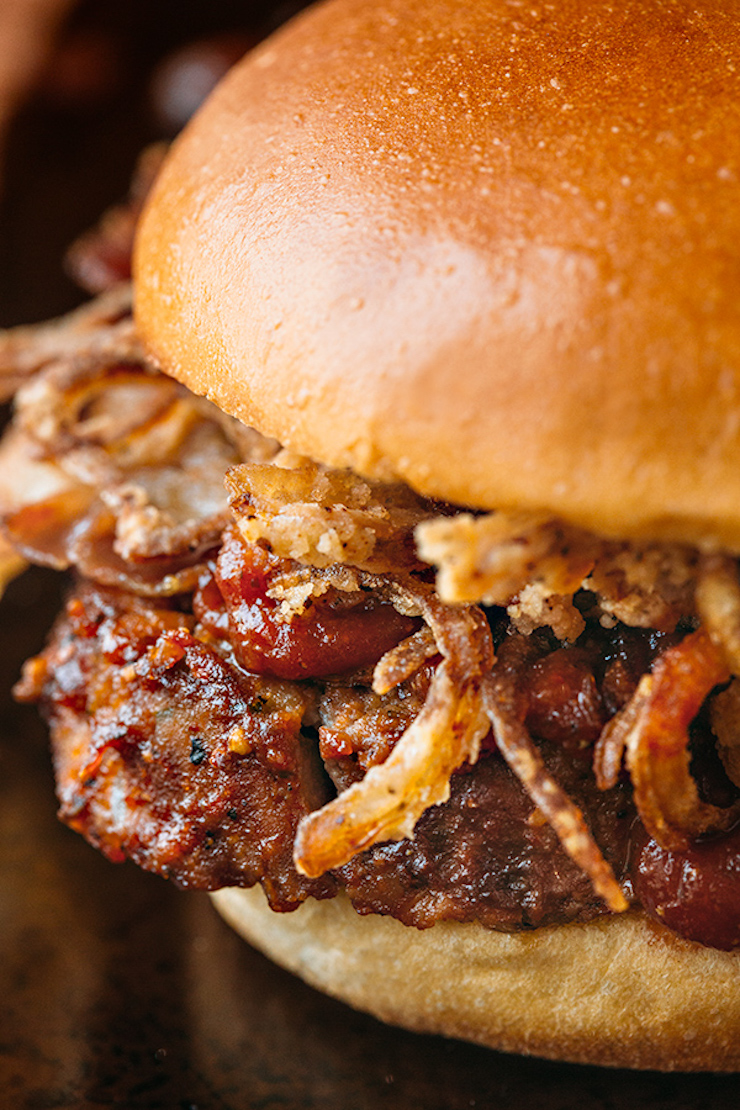 Read for further details on: The Cozy Apron
Grilled BBQ Meatloaf
Read for further details on: Miss In The Kitchen
Mini BBQ Bacon Cheddar Meatloaf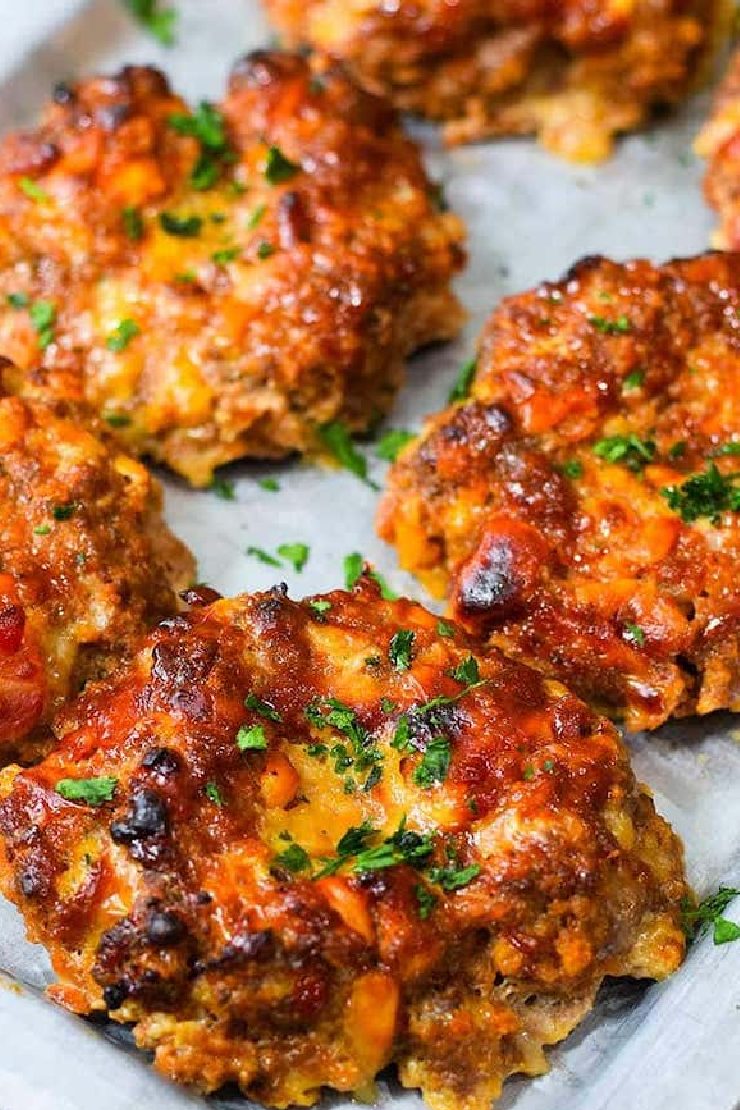 Read for further details on: Soulfully Made
Mozzarella Stuffed Crockpot Meatloaf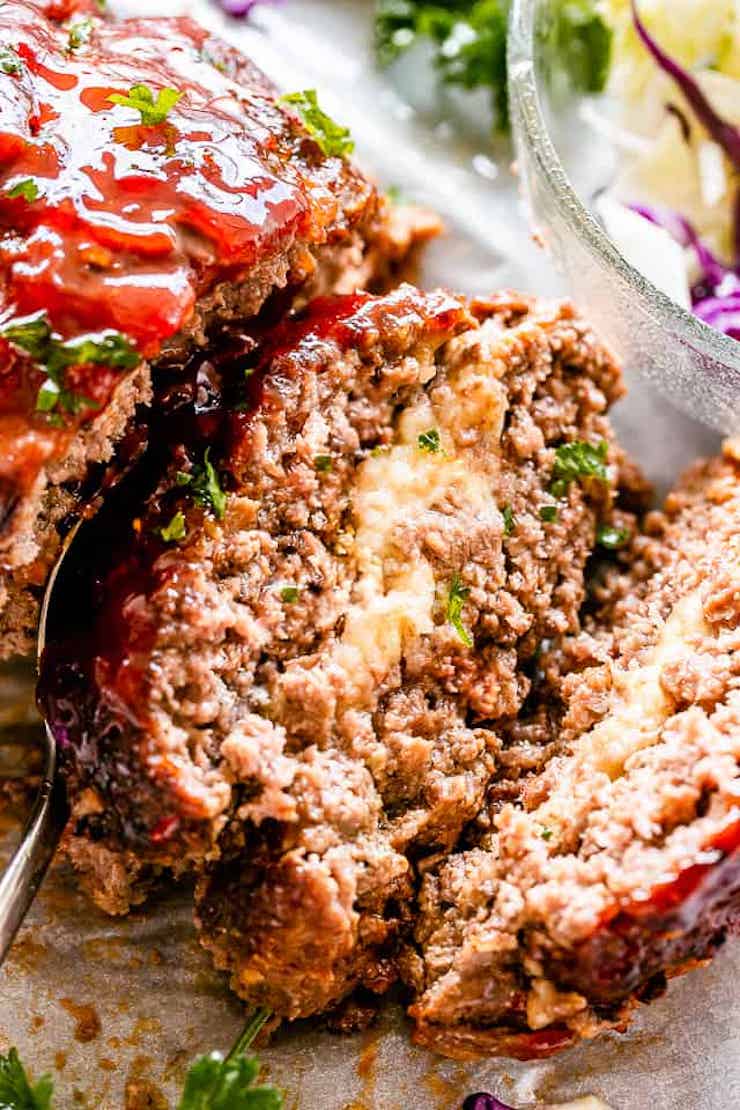 Read for further details on: Diet Hood
Access our complete list of healthy recipes!