How To Do Side Lunges
See below instructions and video demonstration on how to do side lunges along with FREE related workouts.
What Is A Side Lunge Exercise
Take a large step with your right foot to the right side and lunge toward the right.
Make sure your right knee does not extend past your toes and keep your left leg straight.
Push off through your right foot to return to the start to complete then follow the same procedure for the left.
What Muscles Does The Side Lunge Exercise Work On
The lunge is a lower body exercise that targets the glutes in your hips and butt along with the hamstrings and quadriceps in your thighs.
What Equipment Is Required To Do Side Lunges
N/A
How To Do Side Lunges Exercise Video Demonstration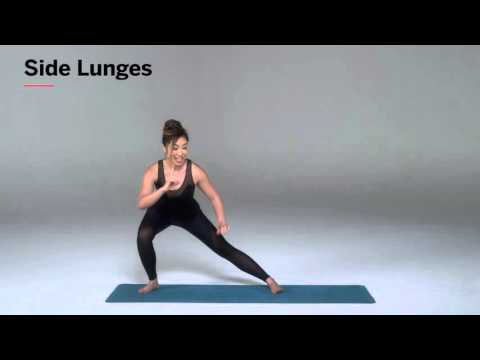 List Of Free Fitness Workouts For Related Muscle Group
30 Day Squats And Crunches Workout
30 Day Kettlebell Swing Workout
20 Of The Best Free Youtube Workout Videos
60 Bodyweight Exercises You Can Do At Home