How To Do Fire Hydrants
See Below Instructions And Video Demonstration On How To Do Fire Hydrants Along With FREE Related Workouts.
What Is A Fire Hydrant Exercise
Researchers discovered that the fire hydrant is one of the most effective butt exercises.
Start on all fours, with knees directly under your hips, and hands directly below your shoulders. Keep your back and neck straight and look forward. Keep your knee bent, raise your right leg out to the side, until your thigh is parallel to the floor, lower to the floor and repeat.
What Muscles Does The Fire Hydrant Exercise Work On 
Glutes
Hips
Thighs
Core
What Does The Fire Hydrant Workout Do For Your Body 
It activates the glutes. Most of us sit at a desk all day hunched over a computer screen, as a result our glute muscle becomes inactive. This could lead to lower back pain, hip pain, and even knee and ankle pain.
Fire Hydrant Exercise Video Demonstration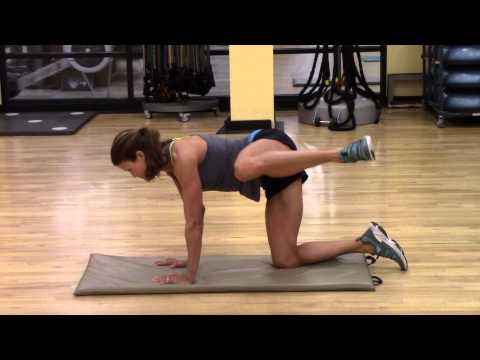 List Of Free Fitness Workouts For Related Muscle Groups
30 Day Squats And Crunches Workout
30 Day Kettlebell Swing Workout
20 Of The Best Free Youtube Workout Videos
60 Bodyweight Exercises You Can Do At Home