photo source: emilieeats.com
Best Veggie Burgers
Discover 26 amazing veggie burgers that are perfect for summer barbecues!
Can You Cook Veggie Burgers On A BBQ
Yes and they will not fall apart on the grill!
The grill is going to give you the best flavour and texture.
If frozen you do not have to thaw the veggie burgers.
Remove the frozen patty from the freezer and place it on a clean grill.
Typically you would set the grill to medium heat. Preheat the grill for 10 minutes and it is not necessary to oil the grates.
Are Veggie Burgers Healthy
Yes. Meatless burgers are a good source of vitamins, minerals and protein.
What Are Veggie Burgers Made Of
The burgers are commonly made from ingredients such as beans, nuts, grains, seeds and mushrooms. Source: Wikipedia
Other Popular Ingredients
Sweet potato
Beets
Brocoli
Avocado
Spinach
Eggplant
Onions
Sunflower seeds
Roasted garlic
Cauliflower
Breadcrumbs
Egg whites
Cheese
Feta
Almond flour
What Else Can Vegetarians Eat At A BBQ
Once you click on any of the links below select vegetarian options for the recipes.
Crispy french fries
Lentil hot dogs
Tofu skewers
Tortilla chips
Cut vegetables
Dinner rolls or pita
Vegetable foil packets
Barbecue tofu
Baked pineapple
Stuffed peppers
Grilled eggplant
Roasted vegetables
Cauliflower patties
Grilled corn and or vegetables
Stuffed mushroom pitas
Grilled cauliflower
Courgette lollipops
Chargrilled baby aubergines
Marinated veggie antipasto
Cornbread
Types Of Homemade Veggie Burgers Featured
Black bean
Zucchini
Cauliflower
Chickpea
Lentil
Spinach
Tempeh
Jackfruit
Beet
Pea
Sweet potato
Mushroom
Guacamole
Dietary Type
Vegan
Gluten Free
Vegetarian
26 Veggie Burger Recipes
Access below, the best, easy, grillable, healthy vegan and vegetarian burgers.
With delicious homemade toppings, combined with amazing sauces, your guests will love these plant based burgers.
Go for gluten free buns or no bun, using lettuce to create a lettuce wrap if your gluten free.
Enjoy your burger with salad, rice, baked crispy fries or a side dish as a complete meal either for lunch or dinner.
How To Make Veggie Burgers
Ok I am throwing in these amazing vegan burgers that do not require a grill but are so delicious!
Beet burger
BBQ burger
Piri burger
Source: Avant Garden Vegan
Pulled Shitake Mushroom Burger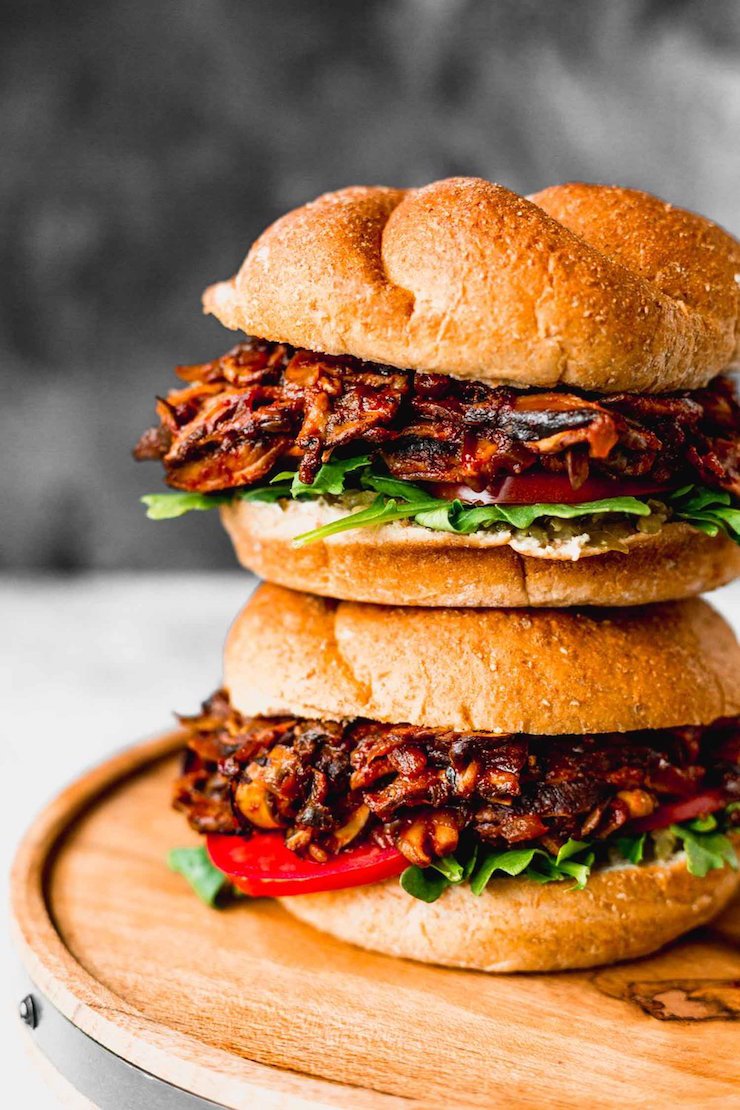 This one can be prepared without using a grill.
Read full details on: Beautiful Ingredient
Veggie Burgers with Pickled Cabbage & Tahini Sauce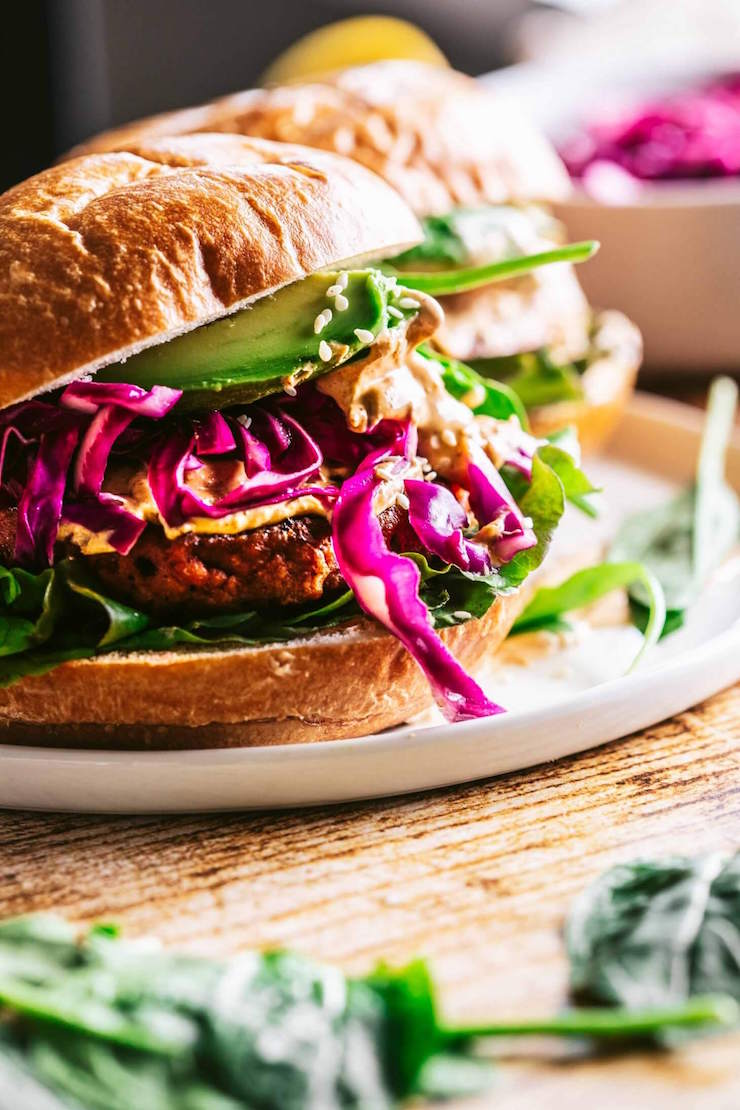 Full of amazing flavour!
Read full details on: Platings and Pairings
The Ultimate Beet Burger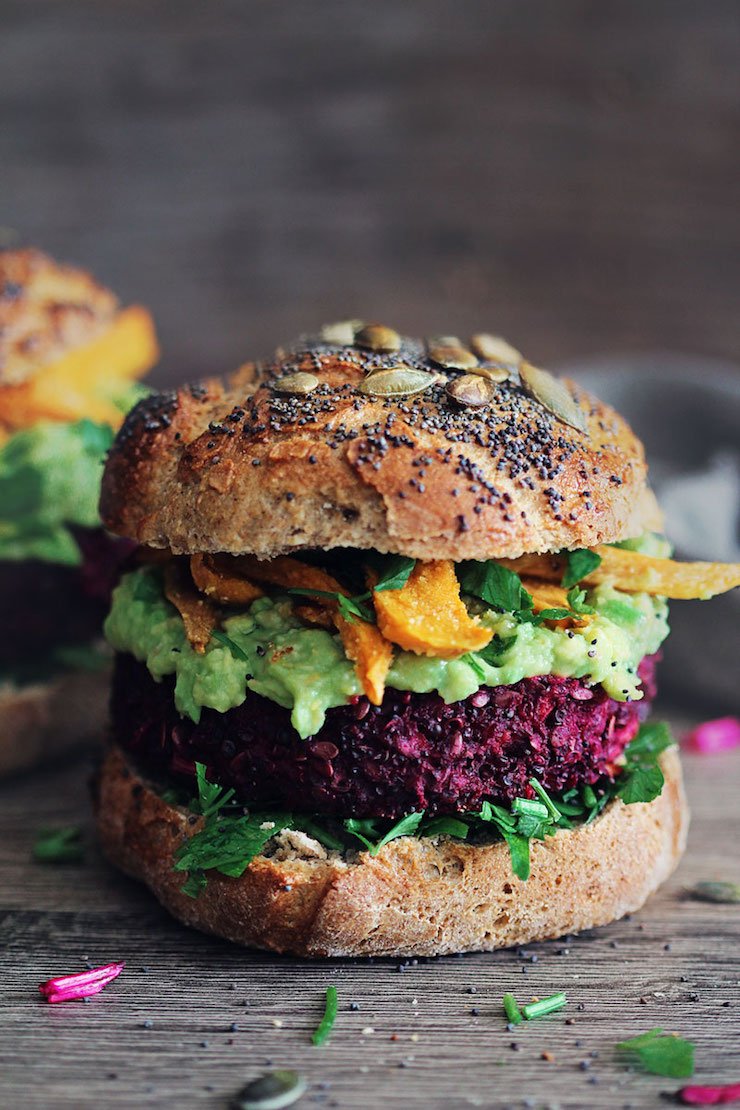 These vegan friendly burgers are AH-mazing. Spices, vegetables, grains, seeds and beetroot brings this burger together for a dinner that is very healthy.
Read full details on: The Awesome Green
Pulled Portobello BBQ Sandwiches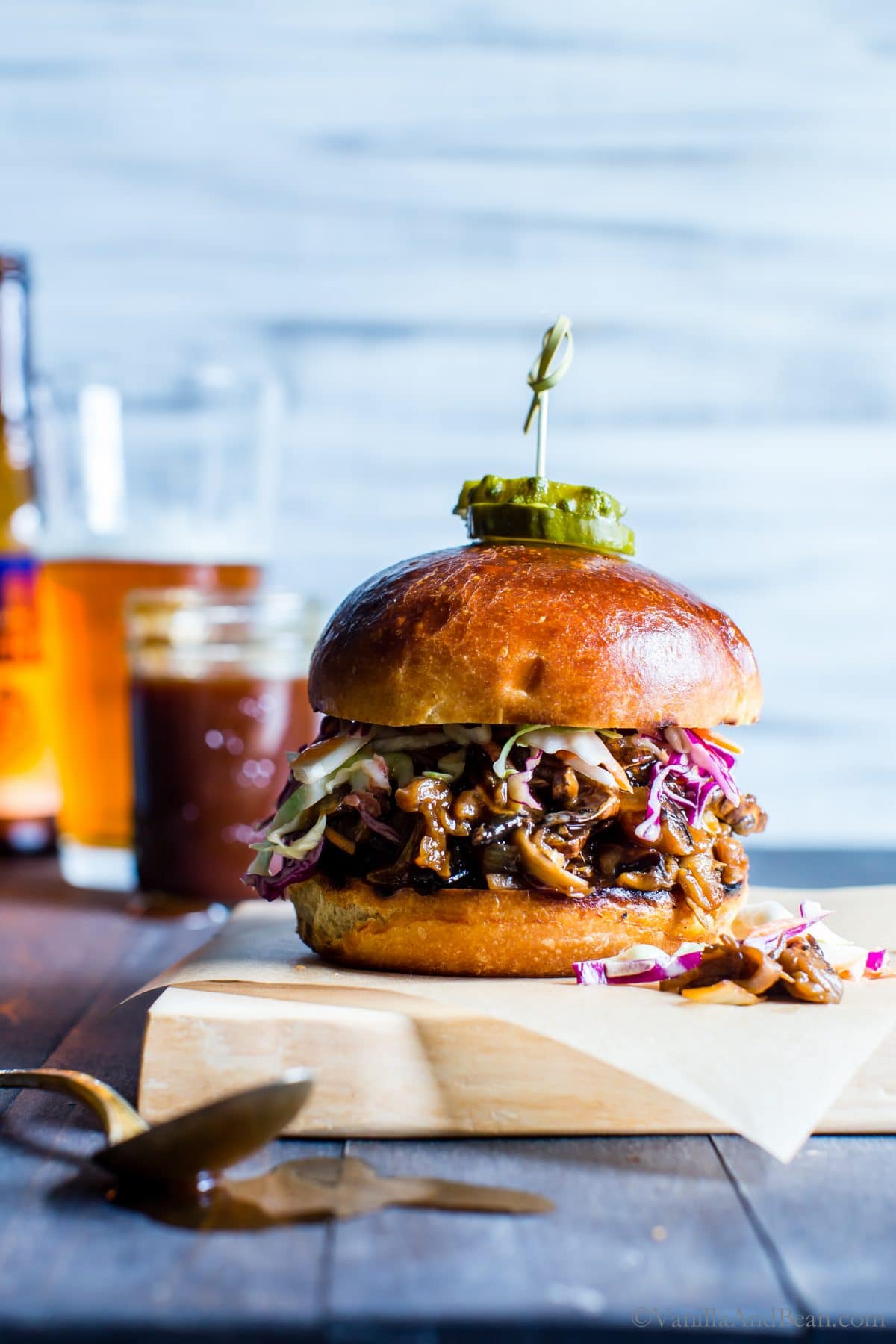 Sweet, smoky, spicy vegan burger that is finger-licking good!
Read full details on: Vanilla and Bean
Southwest Black Bean Burger With Sweet Chili Mayo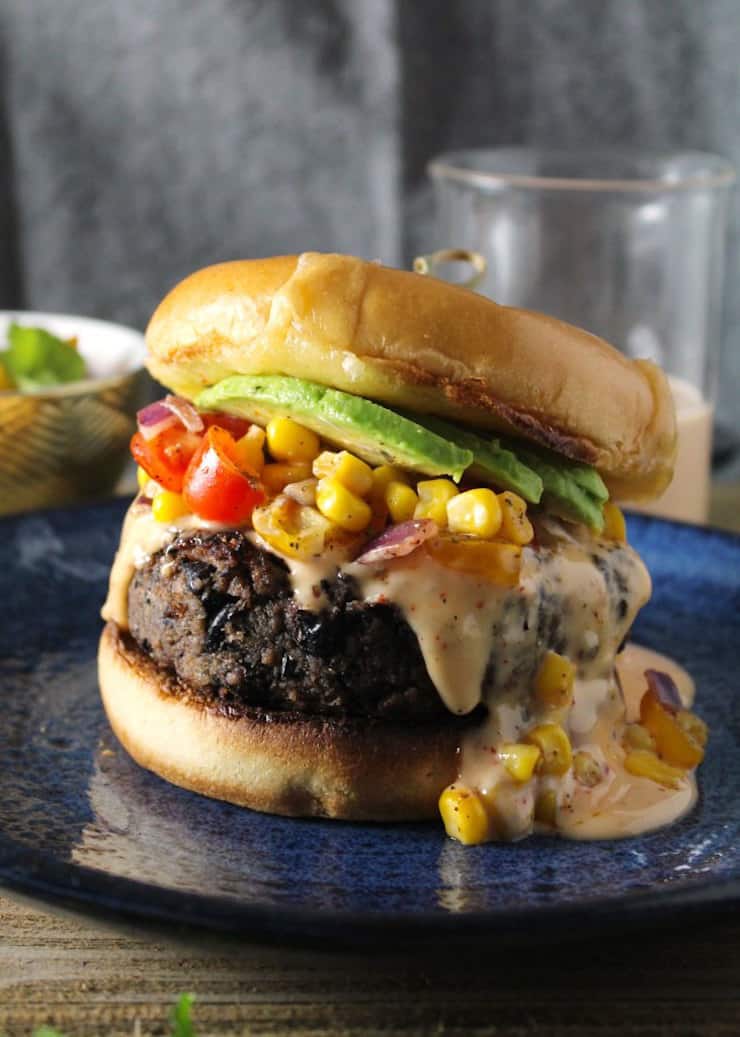 This burger is a hit, topped with corn salsa, sweet chili mayo, and creamy avocado for a meatless must have meal.
Read full details on: Aimee Mars
Moroccan Spiced Cauliflower Burger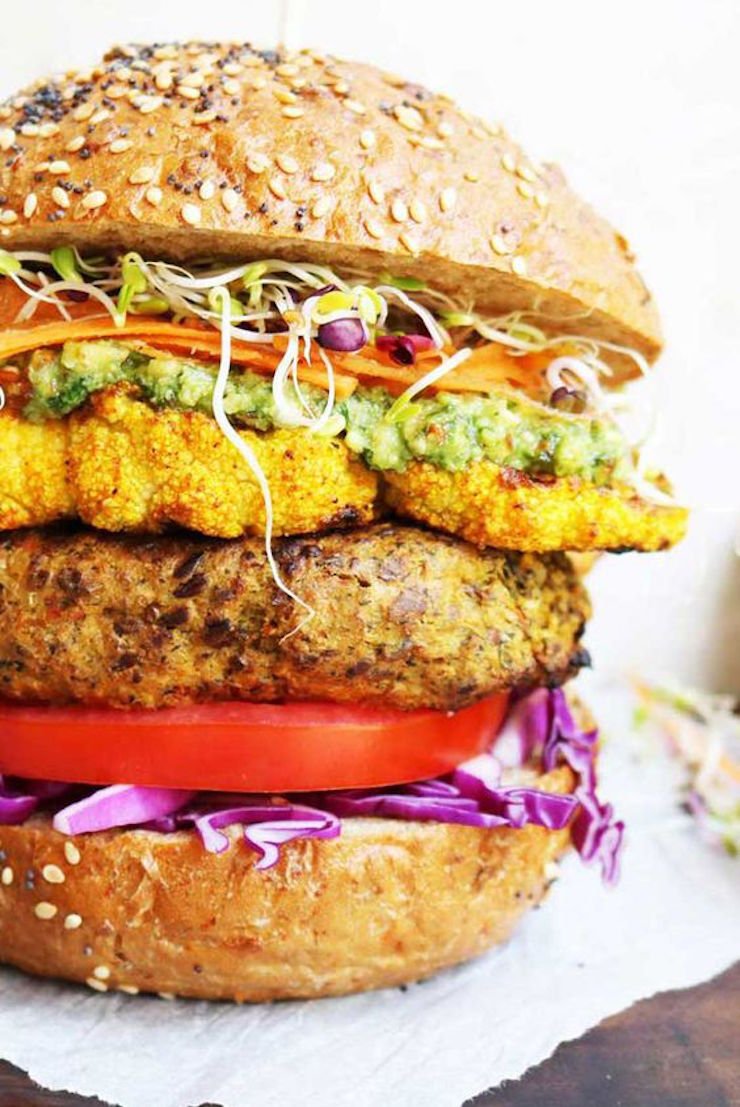 You will be asking for seconds with this incredible veggie burger!
Read full details on: Gosh Food
BBQ Black Bean & Jalepeño Burger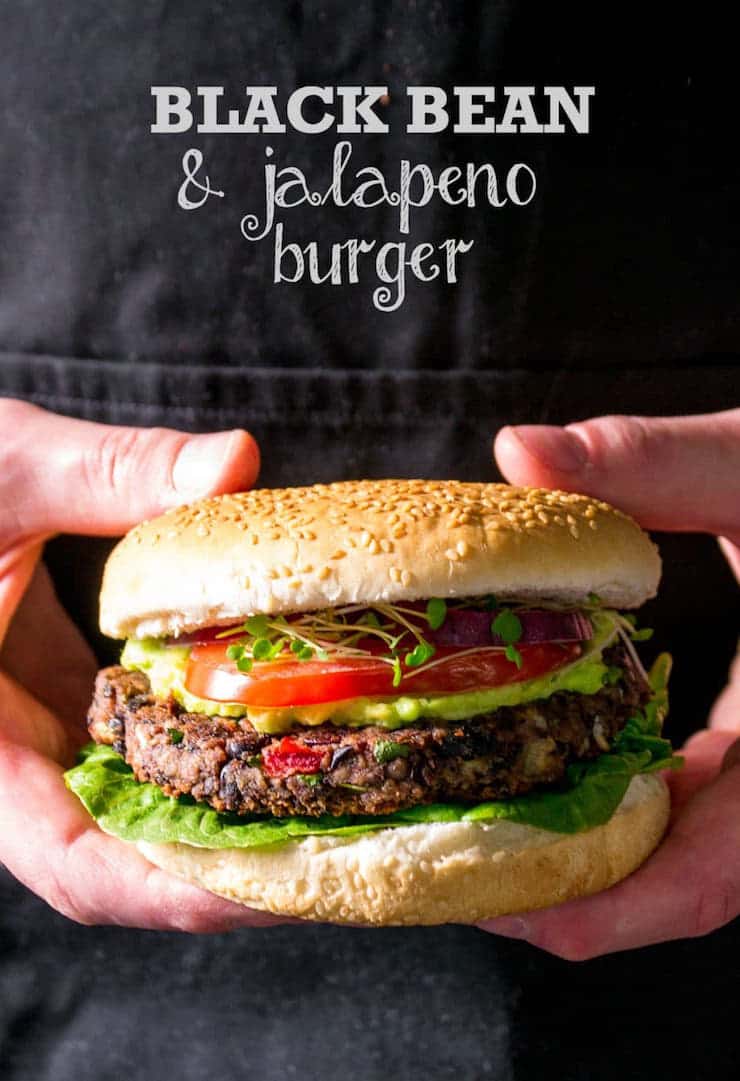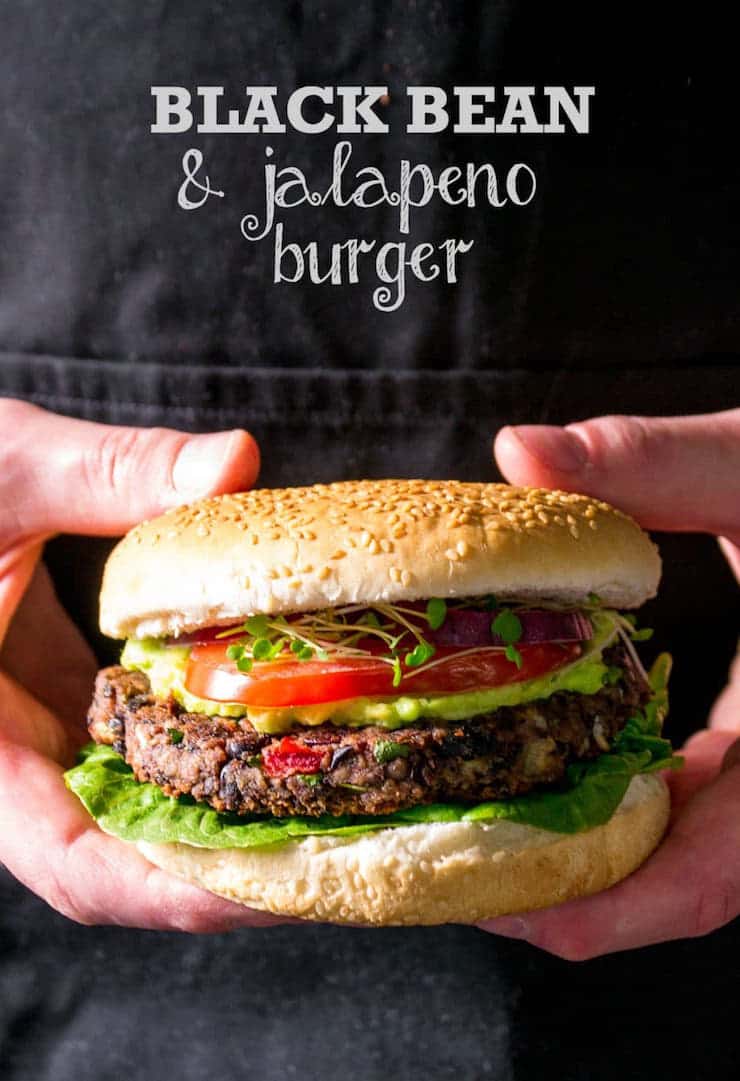 Get ready to enjoy these delicious burger!
Read full details on: The Veg Space
Smoky Wild Rice Mushroom Veggie Burgers
Hearty and mouth watering.
Read full details on: Emilie Eats
Korean BBQ Jackfruit Sliders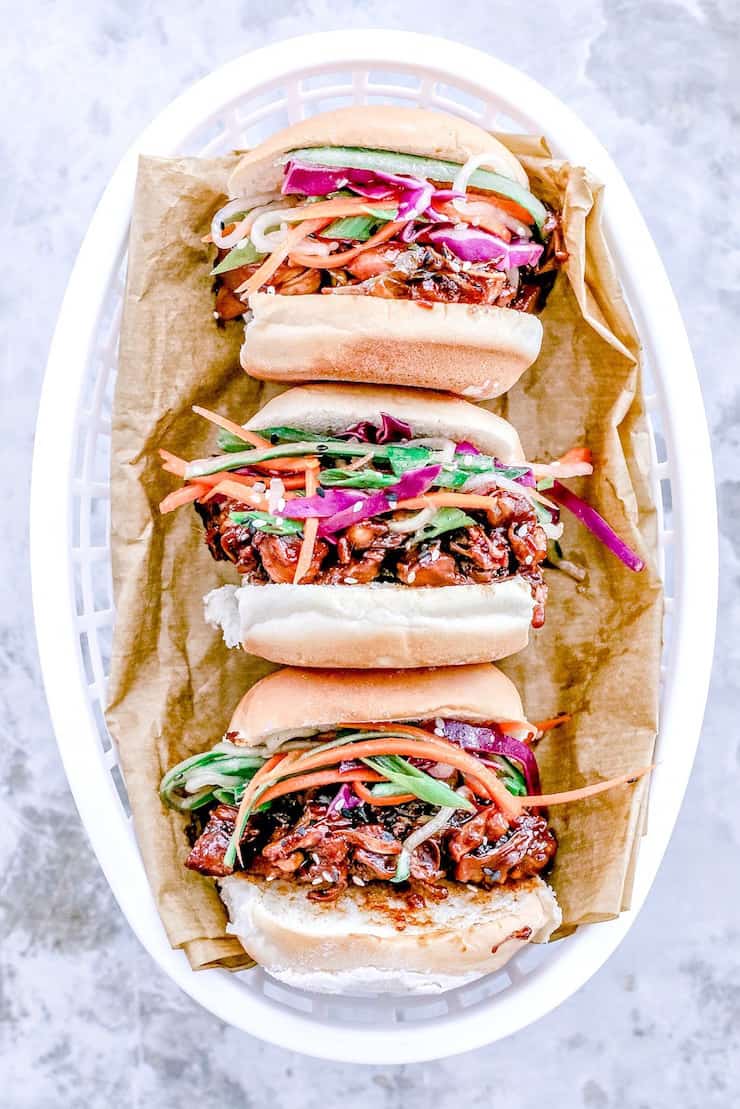 In just 30 minutes you will be able to enjoy these sweet 'n savory sliders! Jackfruit a delicious fruit, mimics pulled meat, such as pork, beef, or chicken!
Read full details on: Killing Thyme
Hawaiian Chickpea Veggie Burgers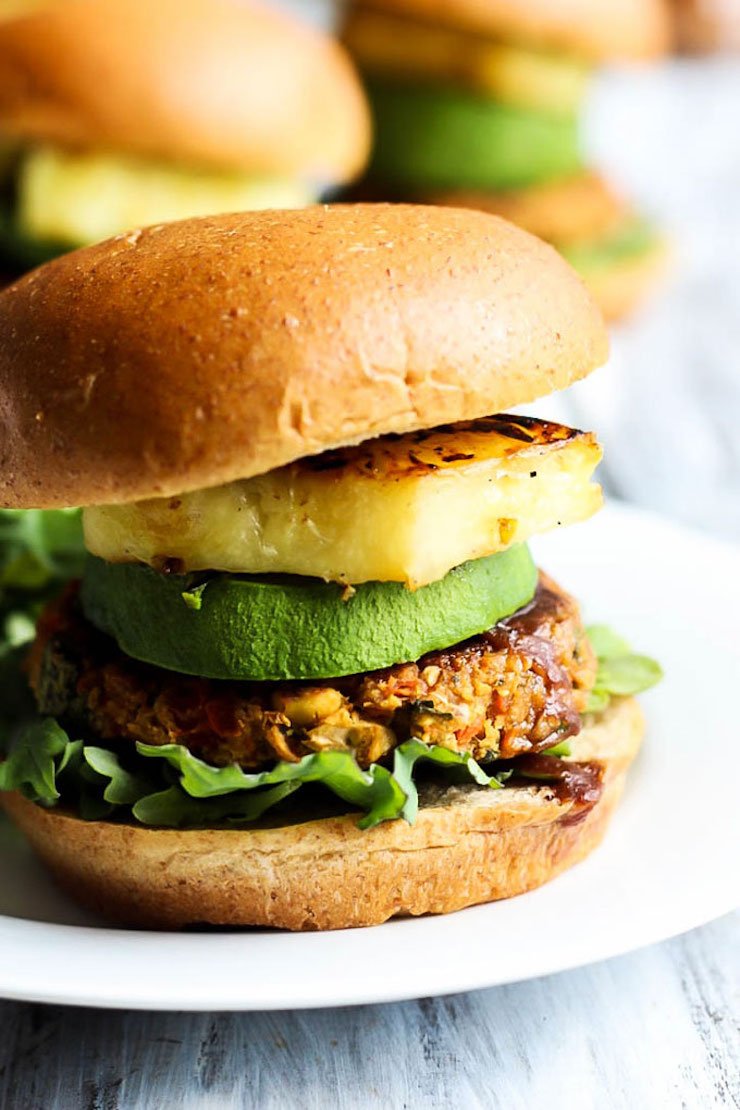 A delicious vegan burger with grilled pineapple & BBQ sauce!
Read full details on: Emilie Eats
Roasted Zucchini Burgers With Garlic Whipped Feta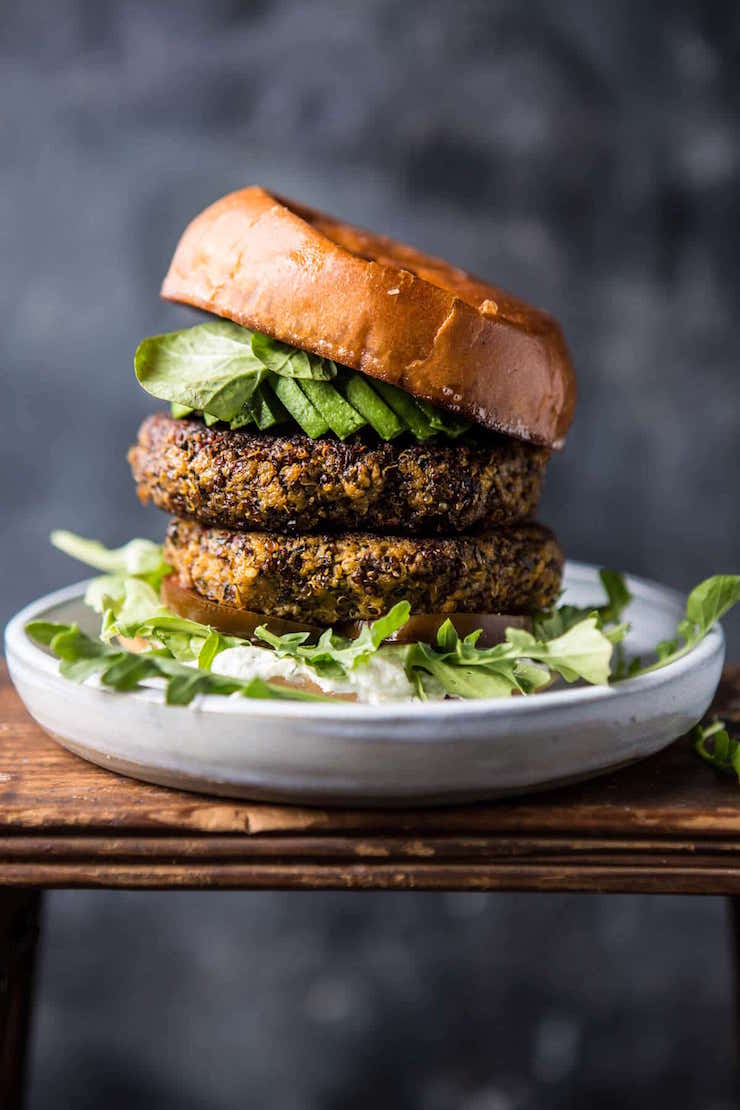 Forget typical beef burgers!
Read full details on: Half Baked Harvest
Smoky BBQ Black Bean Burger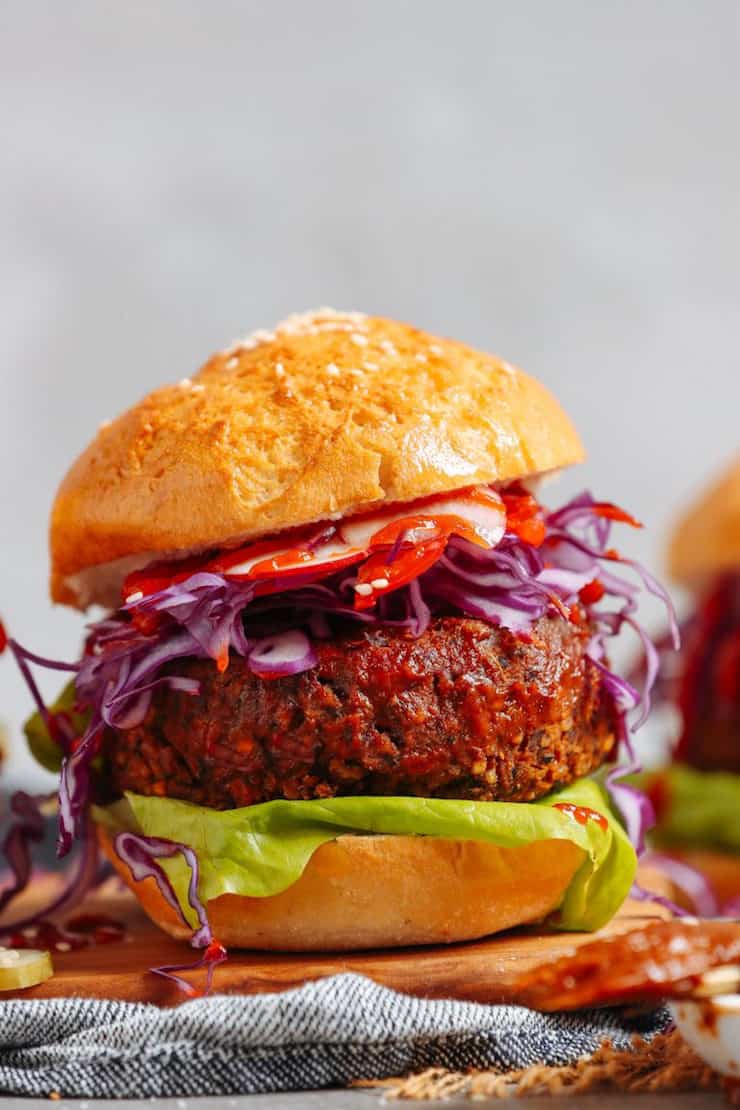 This burger is gluten-free, filled with tons of flavour!
Read full details on: Minimalist Baker
A Veggie Burger That Tastes Great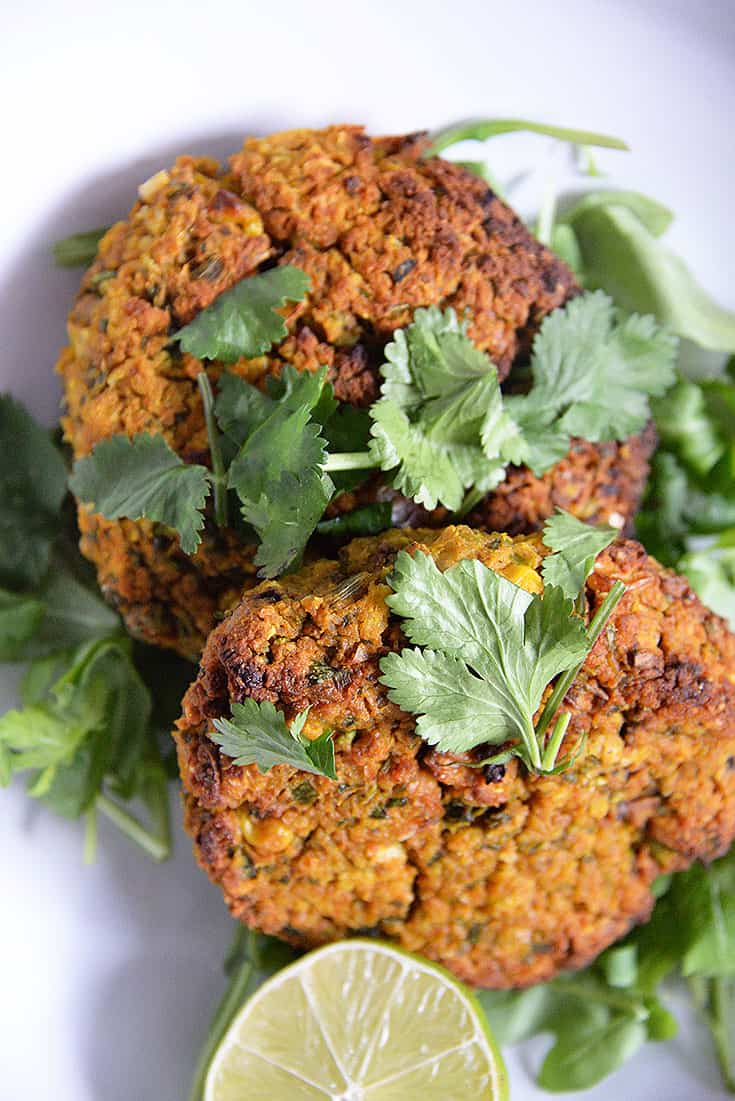 These burgers are the ultimate healthy comfort food. Crispy on the outside and cooked to perfection.
Read full details on: Casey Jade
Smoky Barbecue Sweet Potato Chickpea Burgers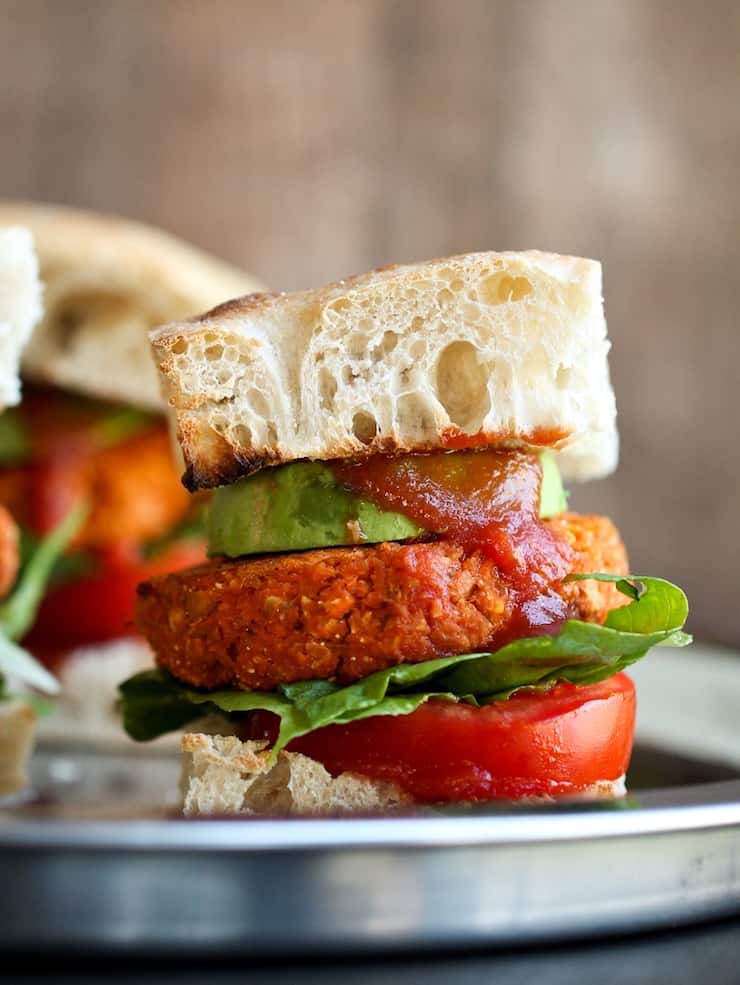 Made with wholesome ingredients, and oil-free, this burger is loaded with flavour!
Read full details on: The Vegan 8
Spicy Miso Portobello Mushroom Burger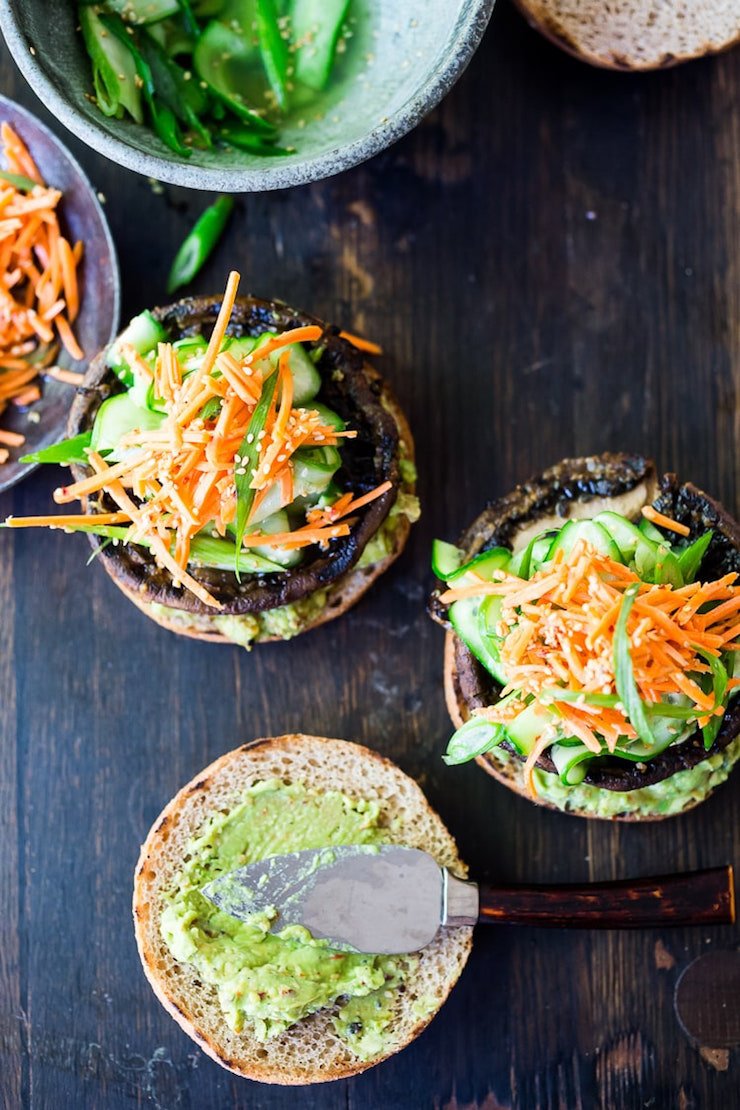 These burgers are topped with guacamole, cucumber ribbon salad and crunchy carrot slaw.
Read full details on: Feasting At Home
6 Ingredient Pulled Jackfruit
This is a healthy and incredibly tasty vegetarian and vegan alternative to pulled pork or chicken. Its quick and easy to make!
Read full details on: It Doesn't Taste Like Chicken
Mexican Green Chili Burgers
These burgers are made with chickpeas, green chilies, and crushed tortilla chips! Its tender, loaded with flavour, and quick to make!
Read full details on: Minimalist Baker
Vegan BBQ Guacamole Burger On A Sweet Potato Bun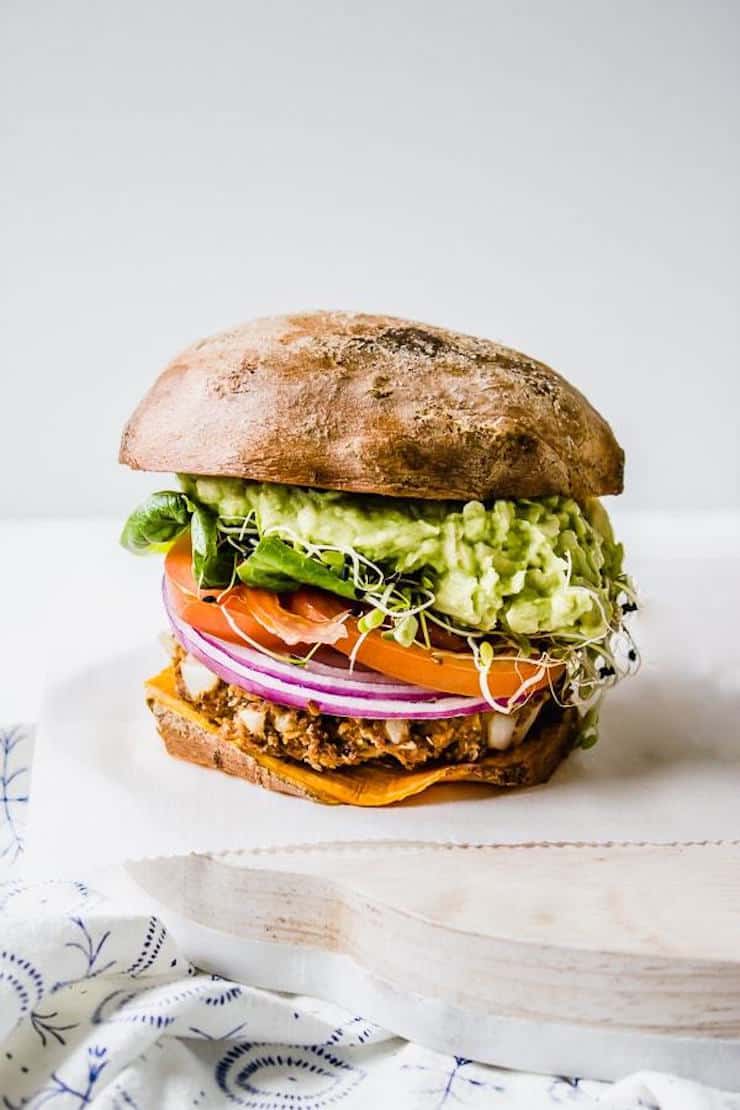 Very unique recipe, enjoy!
Read full details on: Healthy Little Vittles
Easy Grillable Veggie Burgers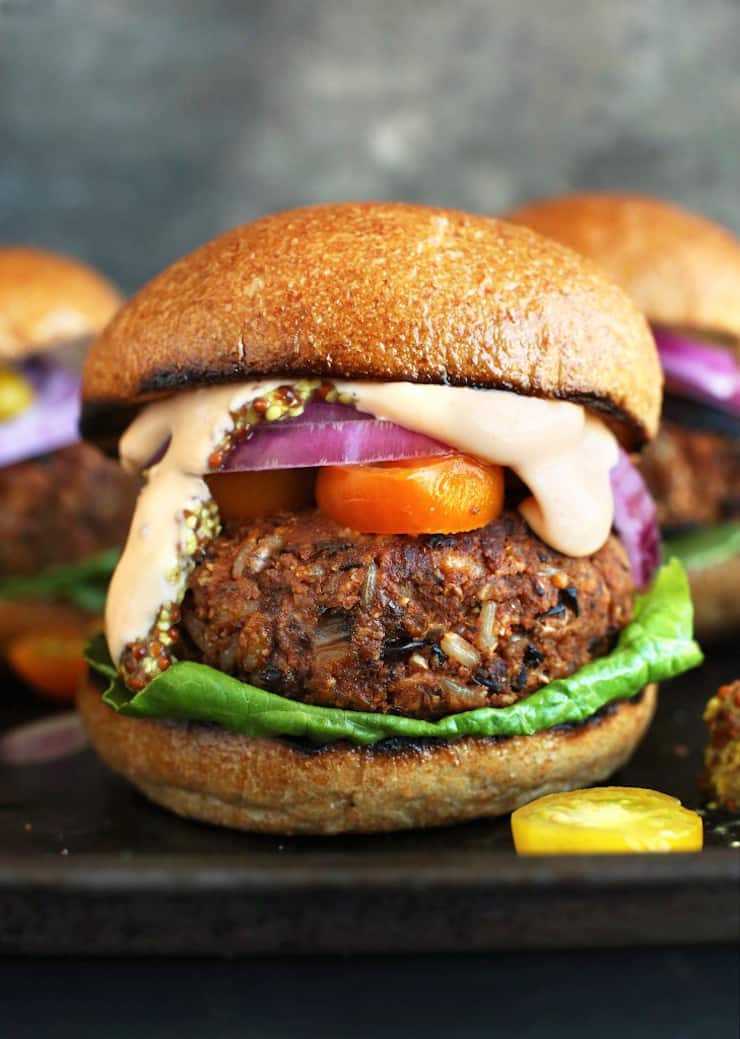 This burger requires 10 ingredients and comes together in 30 minutes.
Read full details on: Minimalist Baker
Black Bean Tempeh Burgers
The burger placed on a toasted bun with vegan sriracha mayo, is stuff with caramelized onion, sliced avocado, fresh tomatoes, and greens. Its just heaven in your mouth.
Read full details on: Wholesome Soy Bean
Cream Cheese Stuffed Spinach Artichoke Dip Burgers with White Sauce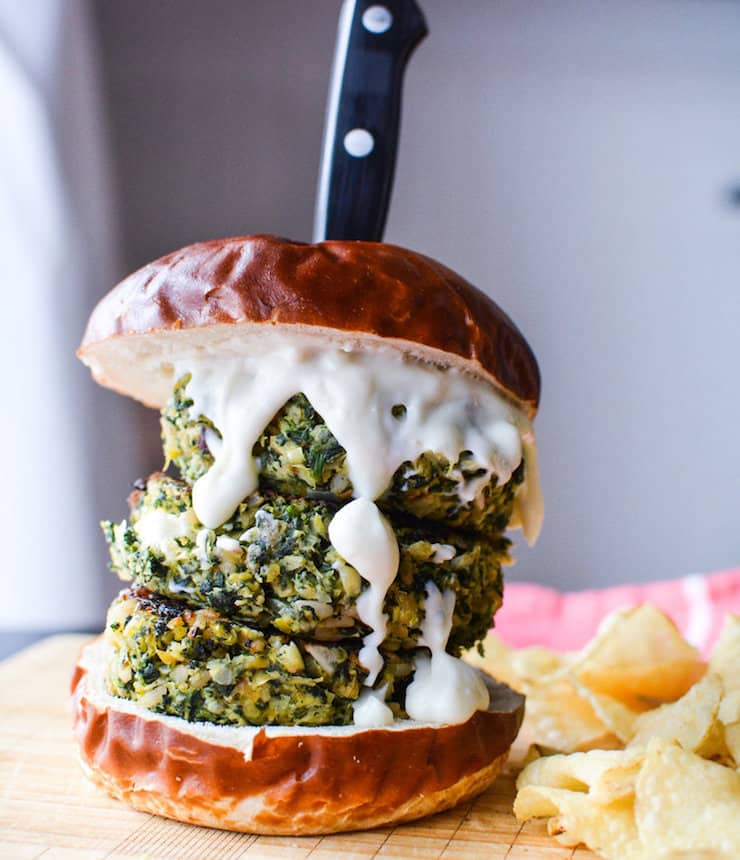 The burger is filled with spinach, artichoke, roasted garlic, onion, chickpeas, brown rice and of course, cheese!
Read full details on: Kristin Kitchen
Black Bean Walnut Burgers With Saucy Sweet Onions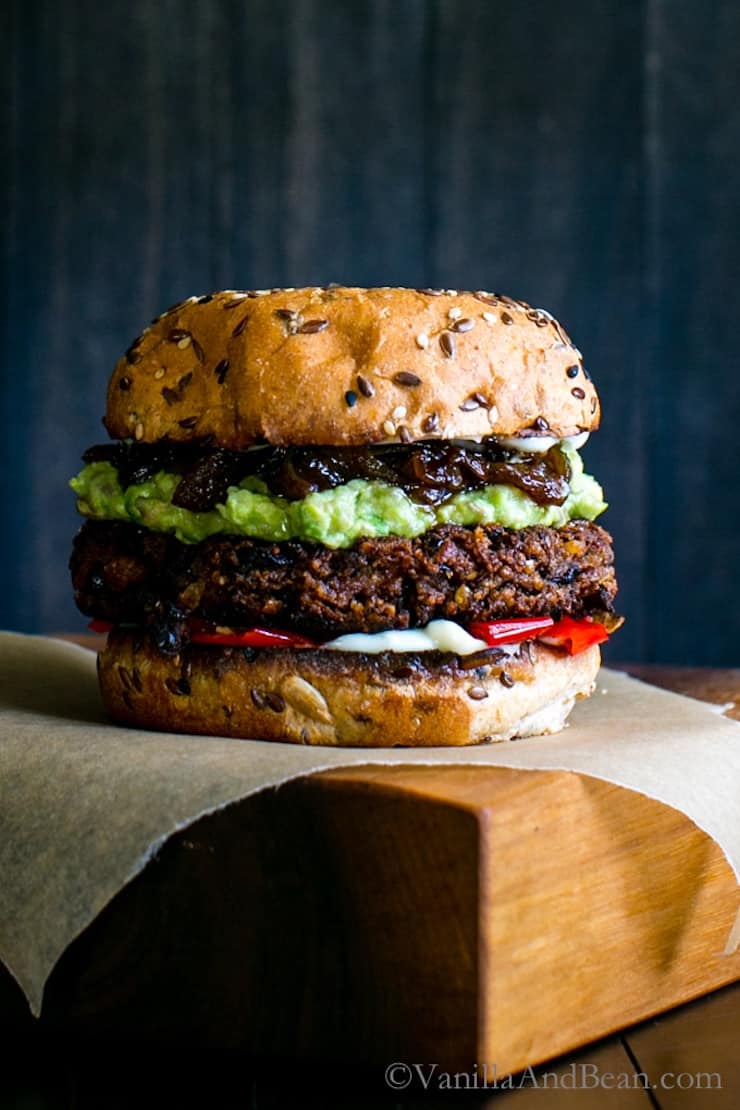 Freezer friendly and easy to pull together.
Read full details on: Vanilla and Bean
Asian Veggie Burgers with Mango Cabbage Slaw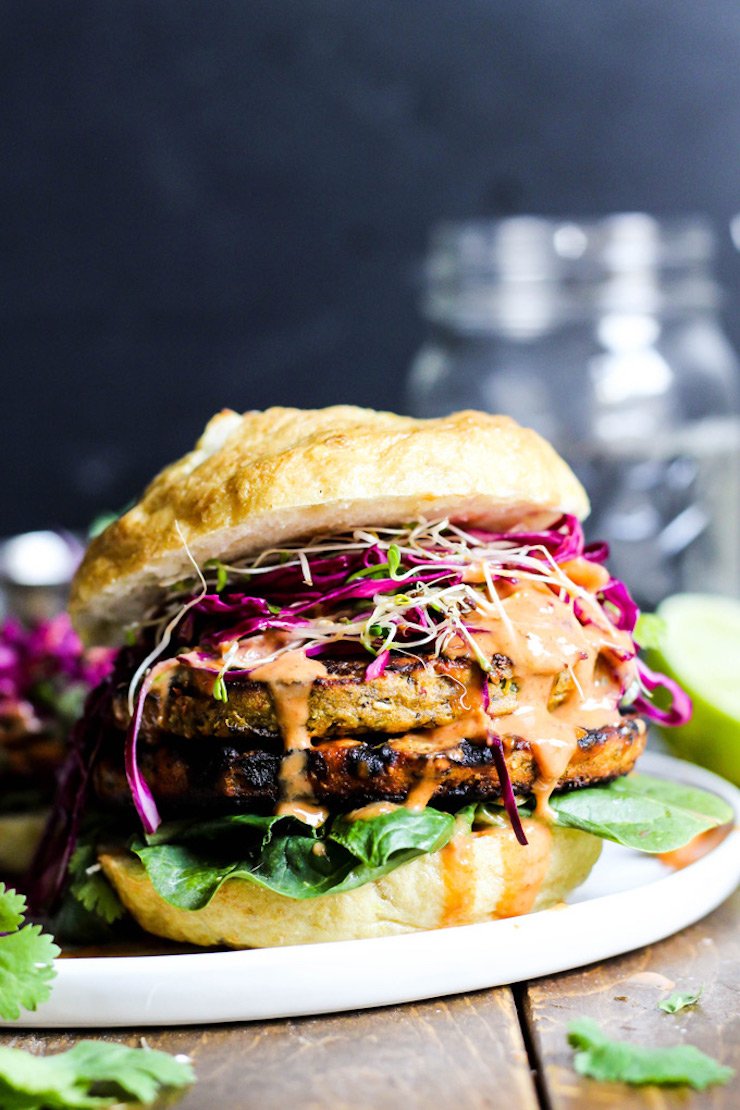 Topped with mango cabbage slaw and spicy sriracha sauce. you will love this burger!
Read full details on: Emilie Eats
Access our complete list of healthy recipes!