photo source: averiecooks.com
Summer Squash Recipes
Enjoy our compiled list of 15 summer squash recipes. Plus 50 zucchini recipes and 30 suggested recipes to serve summer squash with!
But first let's cover some FAQ.
What Is Summer Squash
Summer squashes are summer season crops. They include:
Yellow Crooked Neck Squash
Yellow Straightneck
Striped Zucchini
Yellow Zucchini
Round and Oval
Scallop
What Can I Do With Summer Squash
Fry it.
Freeze it.
Slice it.
You can also consider the following ideas:
Squash Casserole
Zucchini Lasagna
Summer Salads
Zucchini Fries
Scrambled Egg
Zucchini Chips
Saute Squash
Mock Apple Pie
Zucchini Bread
Zucchini Cake
How Do I Store Yellow Squash
They are best stored in a plastic bag in the fridge, unwashed, with a few holes poked in it for airflow placed in the vegetable crisper drawer.
It will last approximately 1 week.
How Long Will Summer Squash Keep
4 to 5 days
in the refrigerator properly stored.
How Long Does Yellow Squash Last On The Counter
If stored in a cool dry location it will last fo up to five weeks. If stored in warmer conditions or for long periods, the flesh will turn orange, dry, and stringy.
How Do I Freeze Summer Squash and Zucchini
Drain to remove excess moisture to prepare the squash for freezing. Place it in a freezer bag inside your freezer.
Can I Freeze Summer Squash Without Blanching
Yes. Consume the squash within 4 to 6 months. Only blanch if you are going to store the squash for a long time.
How Do You Preserve Summer Squash
Preserve summer squash by pickling or freezing.
Do You Peel Summer Squash
Gently scrub your squash. It is not necessary to peel it.
How Do You Get Water Out Of Summer Squash
Many vegetables, like zucchini, cucumber, eggplant and summer squash, have a high water content.
To avoid a soggy mess, salt and draining these vegetable first.
Method:
Cut it in half and sprinkle with salt. Place the cut side down on a couple of layers of paper towels and allow it to drain for 20 to 30 minutes.
The salt will draw the moisture out and the paper towel will absorb it. Rinse with cold water before cooking.
Do You Have To Blanch Squash Before Dehydrating
To retain the colour and texture, blanching your squash before dehydrating is a great idea.
How Long Will Dehydrated Squash Last
Stick bags of dehydrated food in the freezer for four days. After 4 days store the dehydrated squash in your pantry in a cool, dark place.
Can You Fry Dehydrated Squash
Yes. There are a few options
Place in very hot water for about 10 minutes
Add to a meal and cook the dish as you normally would.
Fry it up.
How Do You Cook Squash Without Getting It Mushy
Wash the zucchini and squash under running water. Cut the stem ends off of each fruit.
Place in a rimmed baking sheet or pan, lined with paper towels to catch any grease drippings. Set the baking rack on top of your baking sheet.
This allows air to circulate on all sides of the zucchini and helps water evaporate so the zucchini is not soggy.
Watch cooking time.
What Meat Goes With Squash
Pork
Lamb
Roasted Chicken
Beef Stew
Steak
Bacon
Other Squash Recipes
What To Serve Summer Squash Recipes With
Other Summer Recipes
15 Summer Squash Recipes
See recipes below.
Roasted Zucchini, Squash & Tomatoes
Read full details on: Cooking Classy
Sheet Pan Zucchini Chicken Enchiladas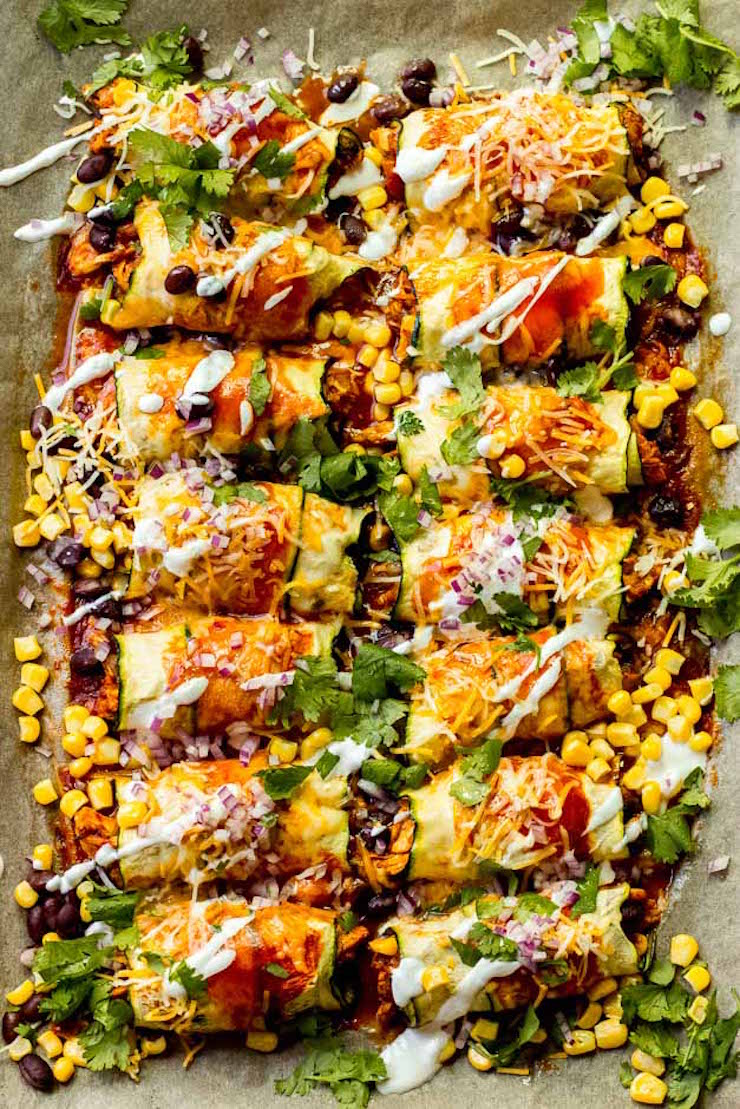 Read full details on: Little Broken
Squash and Ricotta Stuffed Shells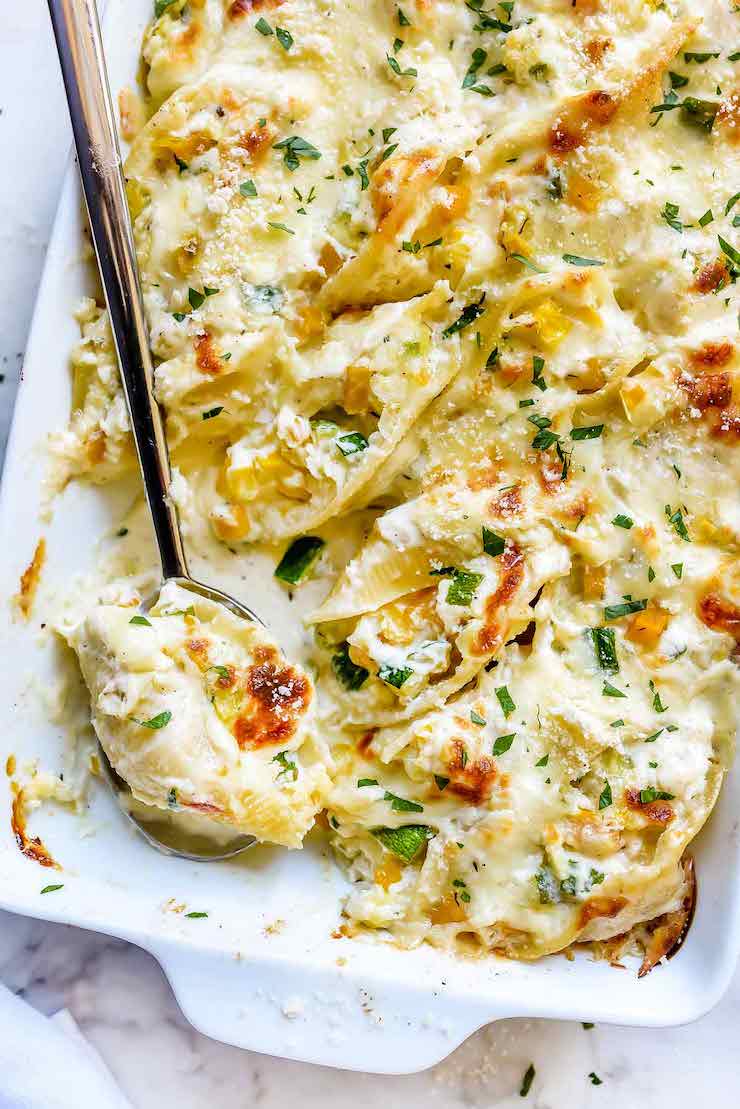 Read full details on: Foodie Crush
Stuffed Zucchini Boats With Cilantro Lime Shrimp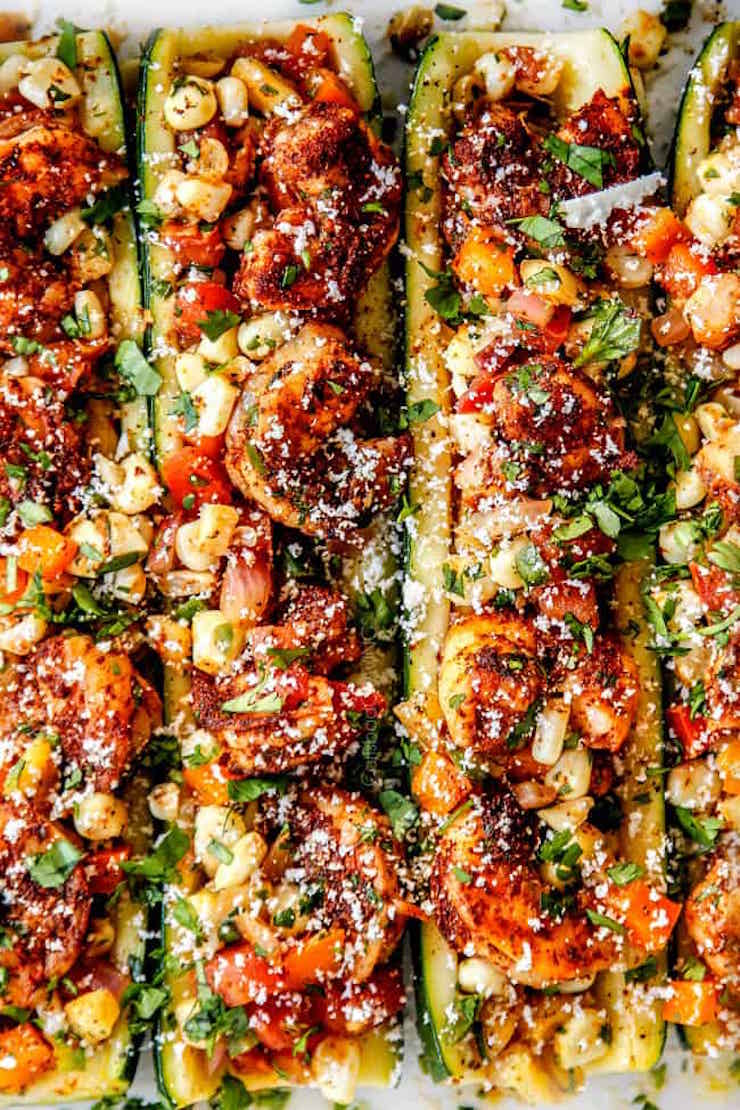 Read full details on: Carlsbad Cravings
Butternut Squash Risotto
Read full details on: Carlsbad Cravings
Delicious Zucchini Pizza Crust Recipe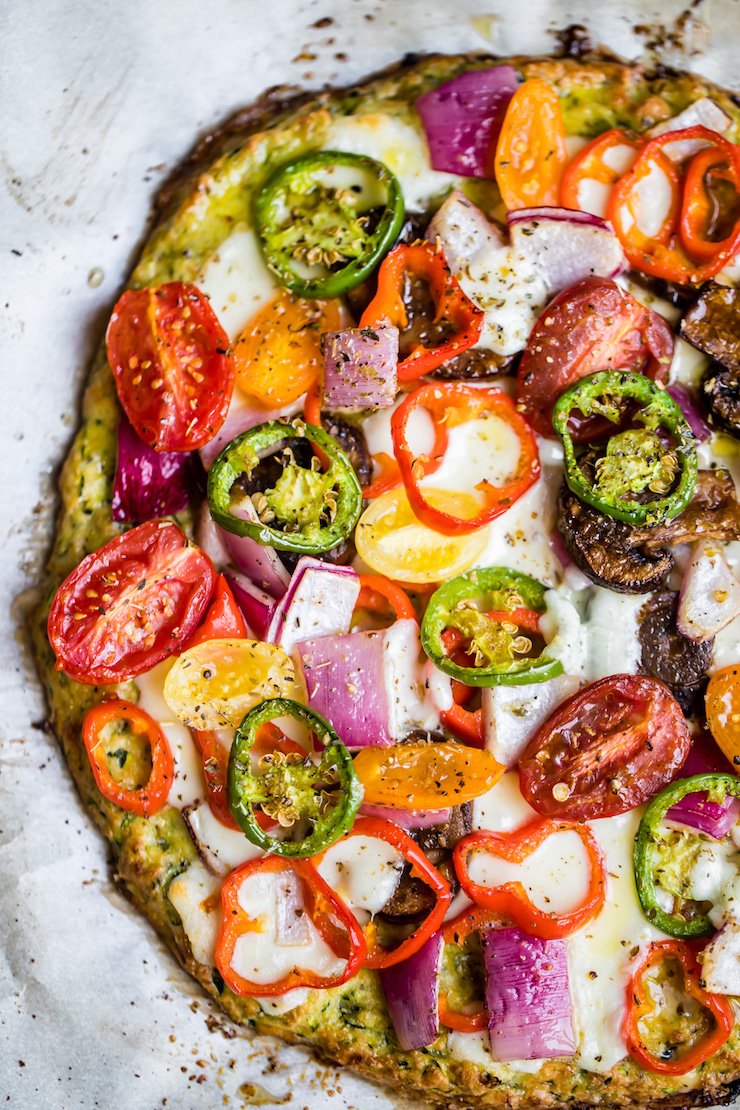 Read full details on: Ambitious Kitchen
Zucchini And Feta Fritters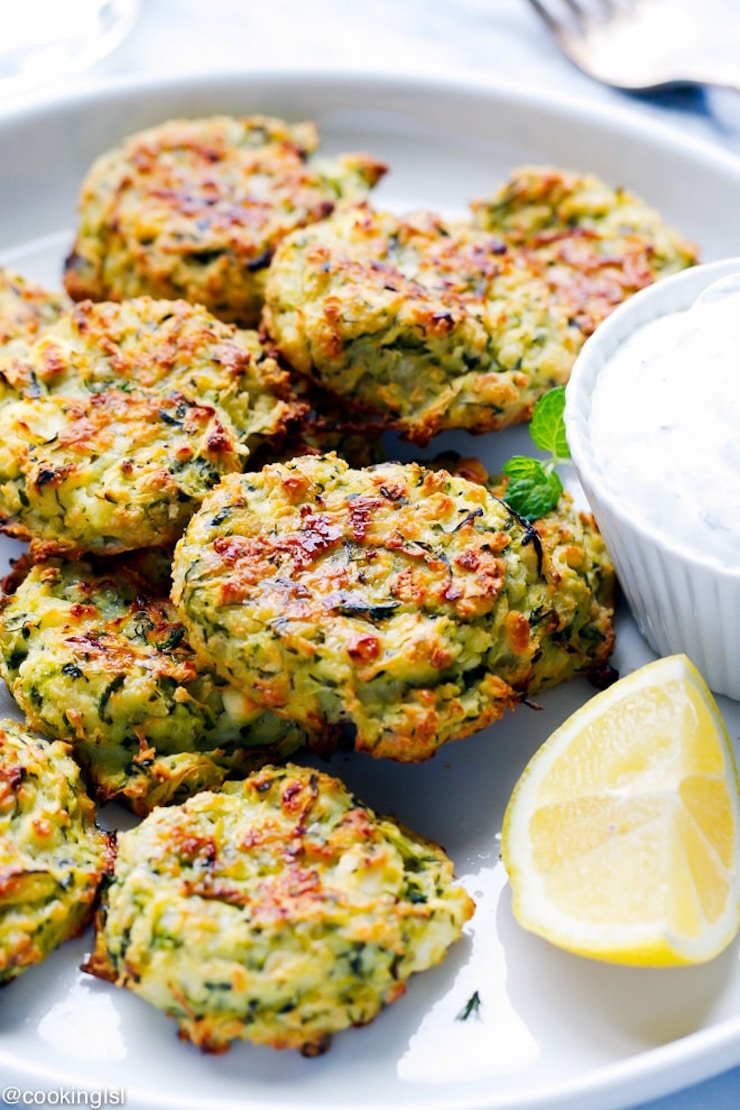 Read full details on: Cooking LSL
Easy Sautéed Squash and Zucchini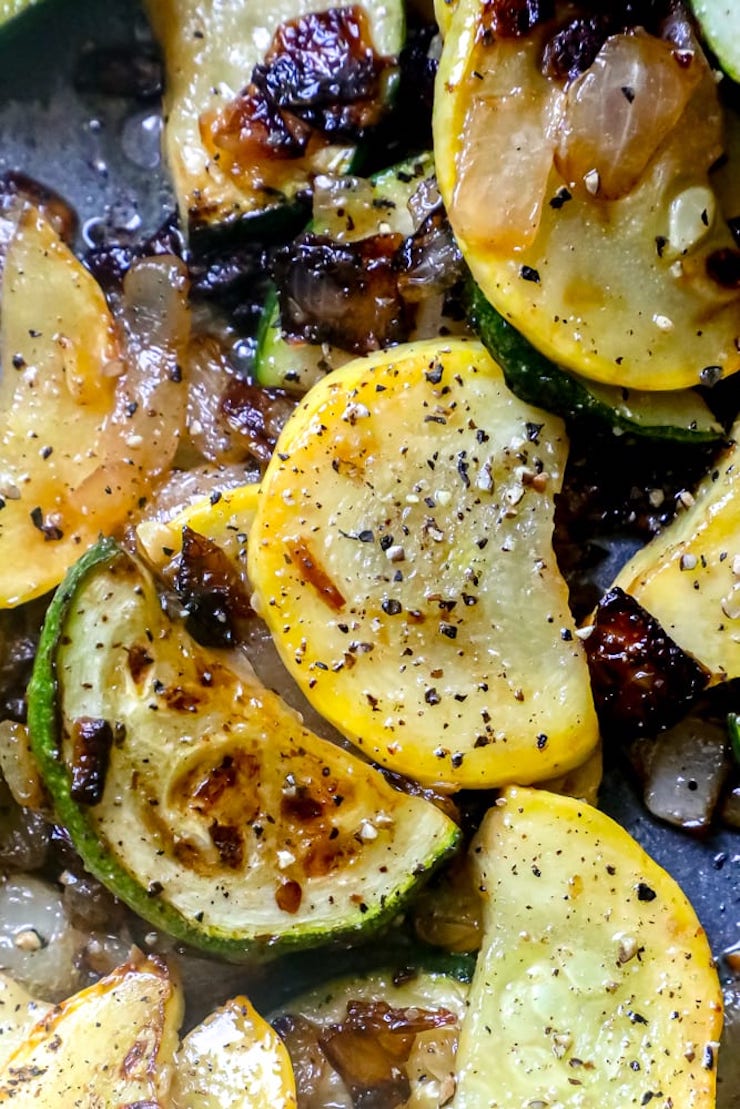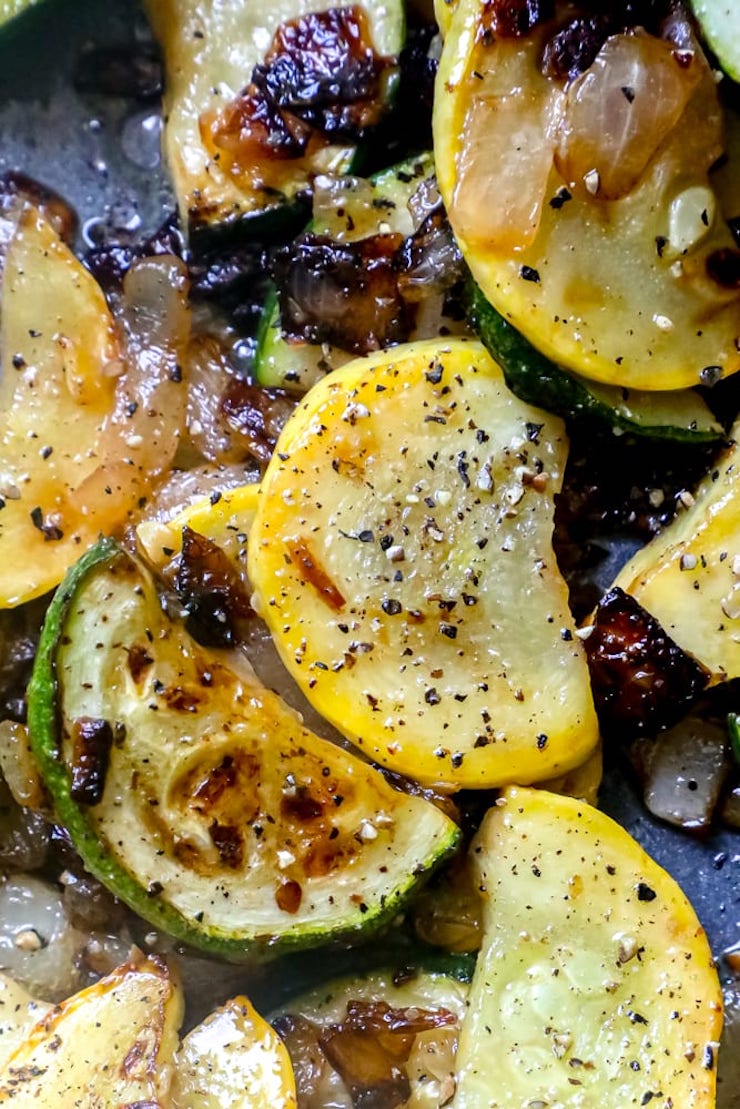 Read full details on: Sweet C'S Designs
Zucchini Noodles with Teriyaki Chicken
Read full details on: Life Made Sweeter
Summer Vegetable Gratin
Read full details on: The Kitchn
Grilled Zucchini, Chickpea, Tomato, and Goat Cheese Salad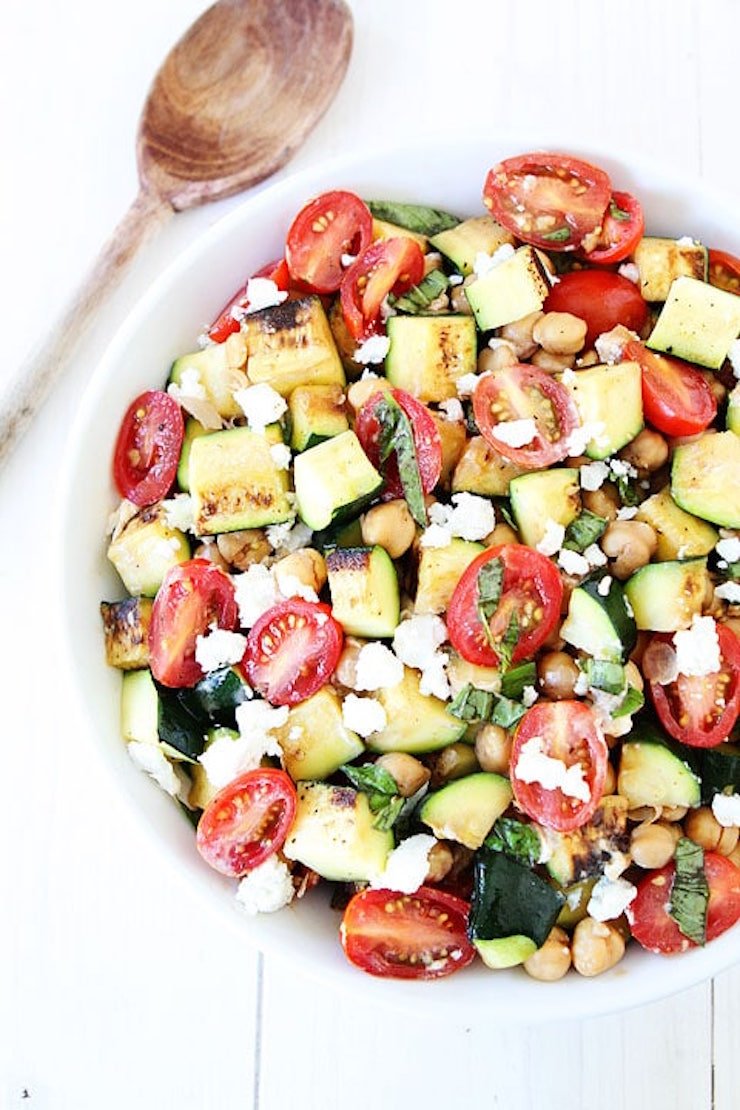 Read full details on: Two Peas & Their Pod
Easy Squash Casserole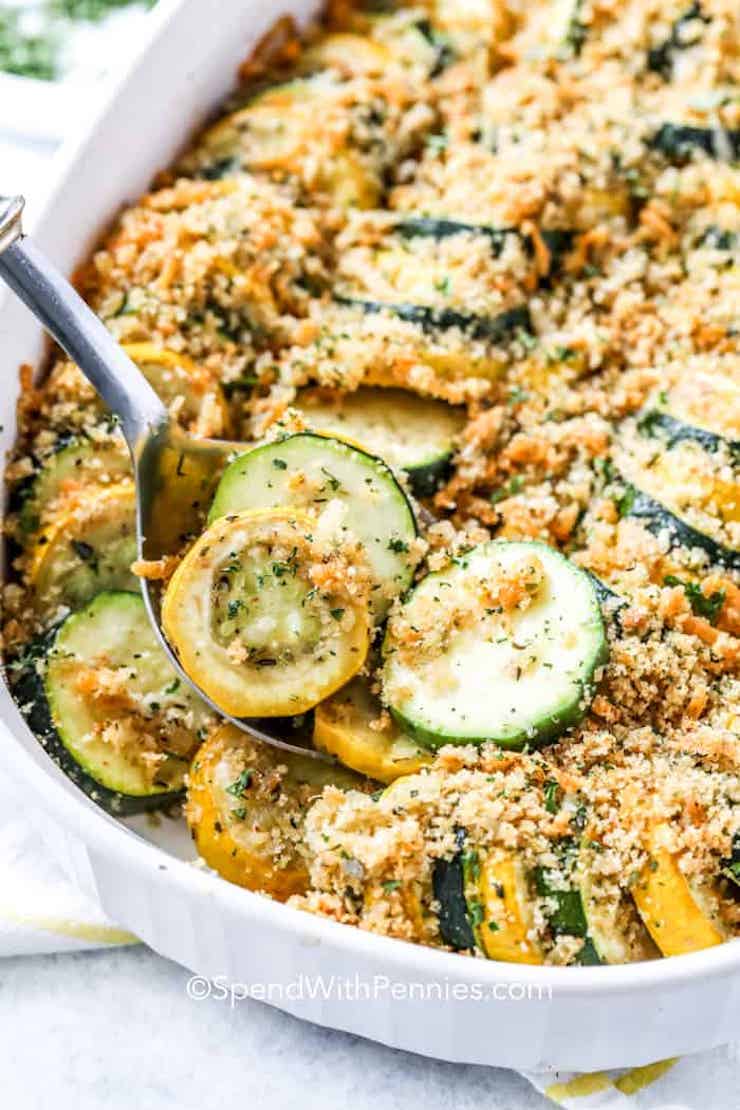 Read full details on: Spend With Pennies
Summer Squash and Corn Fiesta Salad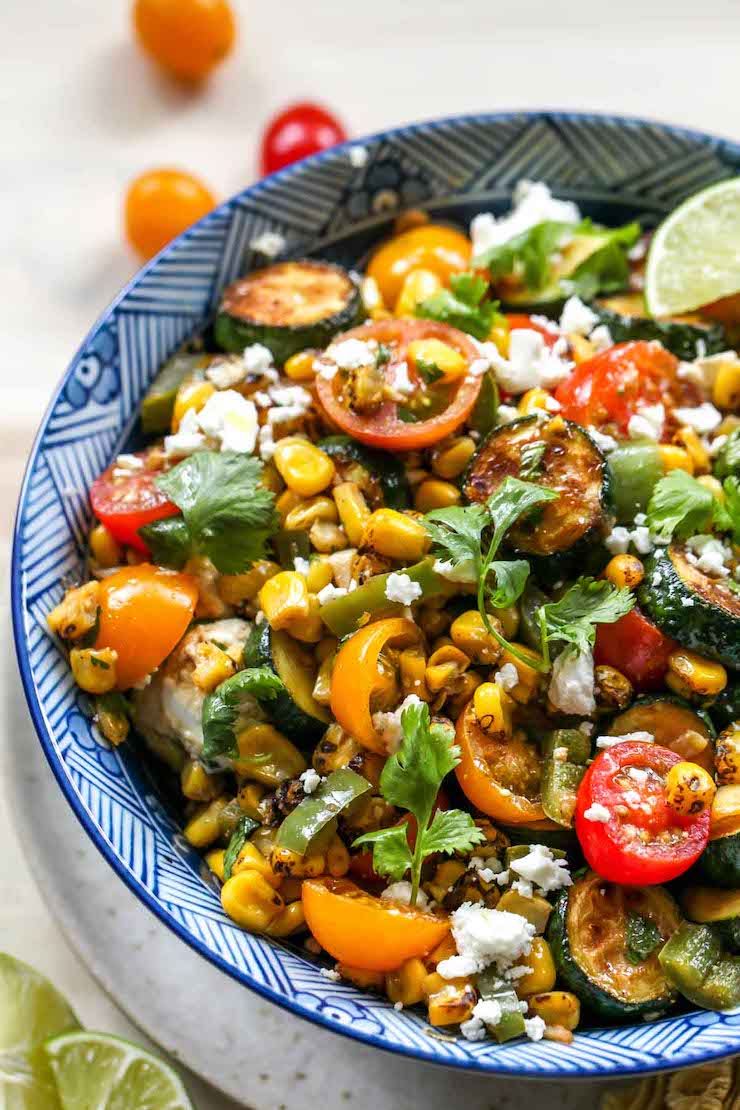 Read full details on: Dishing Out Health
Zucchini Lasagna
Read full details on: Carlsbad Cravings
Sheet Pan Summer Vegetables and Chicken
Read full details on: Averie Cooks
Access our complete list of healthy recipes!