photo source: nutmegnanny.com
Smoothie Bowl Recipes
Access 16 gorgeous smoothie bowl recipes for breakfast to inspire you to kickstart healthy living!
Breakfast bowls are officially the healthy food breakfast star that are so pretty and simple to make.
They can be either green, blue, pink, yellow, orange or white!
You can create your own home made version with any of the following ingredients or purchase at your favourite health market:
coconut
banana
strawberry
pineapple
blueberry
chocolate
mango
dragon fruit
granola
peanut butter
The ingredient possibilities are endless.
What Is A Smoothie Bowl
It is a thick blend of natural whole foods such as frozen fruits, veggies and other healthy ingredients such as oats, avocado or coconut.
It has a ice cream like thickness.
Are Smoothie Bowls Healthy
They are an excellent source of protein, fiber, healthy fats and carbohydrates.
Healthy Breakfast Resource
In addition to our breakfast bowl recipes see our healthy breakfast resource.
55 Healthy Breakfast Smoothies
50 Clean Eating Breakfast Ideas
How To Make The Perfect Green Smoothie
16 Smoothie Bowl Recipes
Packed with tons of nutrients get our compiled breakfast bowl recipes. They are super easy to make!
Peanut Butter Acai Bowl (VEG & GF)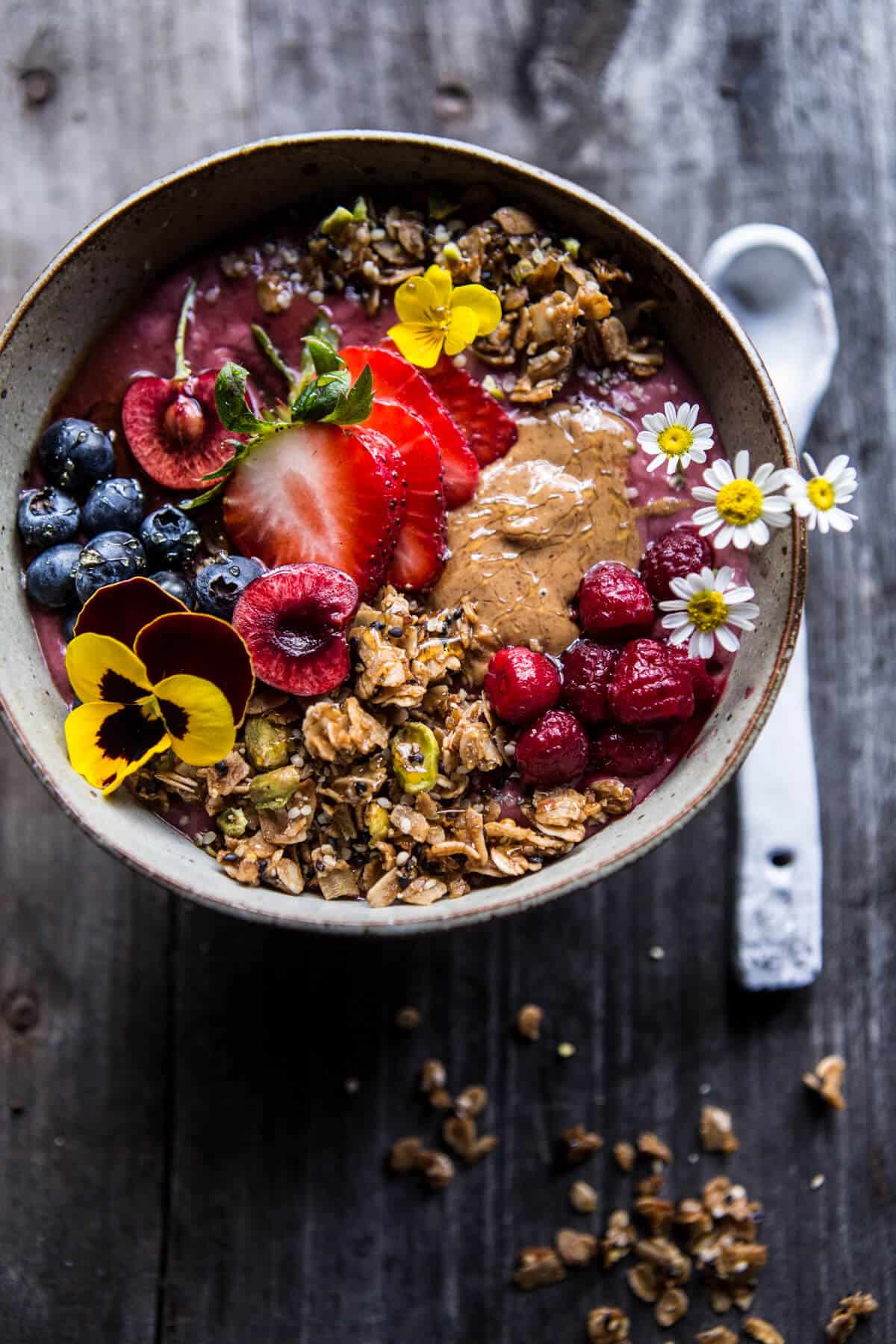 If only all food could be this pretty. Get the recipe.
Purple Power Bowl (VEG & GF)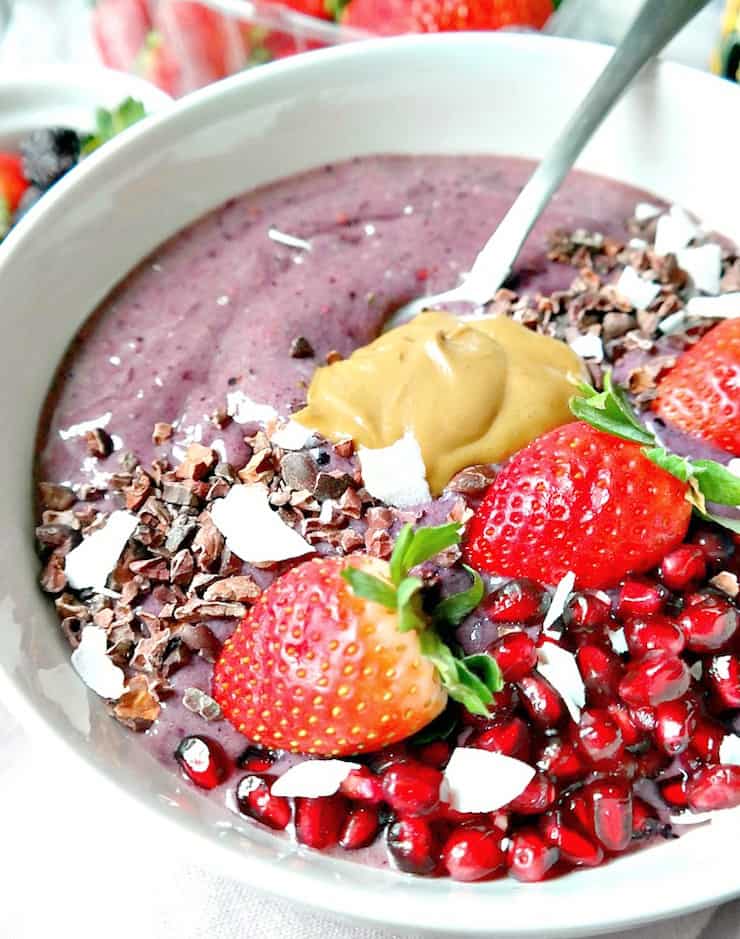 Purple smoothies are the NEW green smoothies. Get the recipe.
Blueberry Bowl With Dragon Fruit And Edible Flowers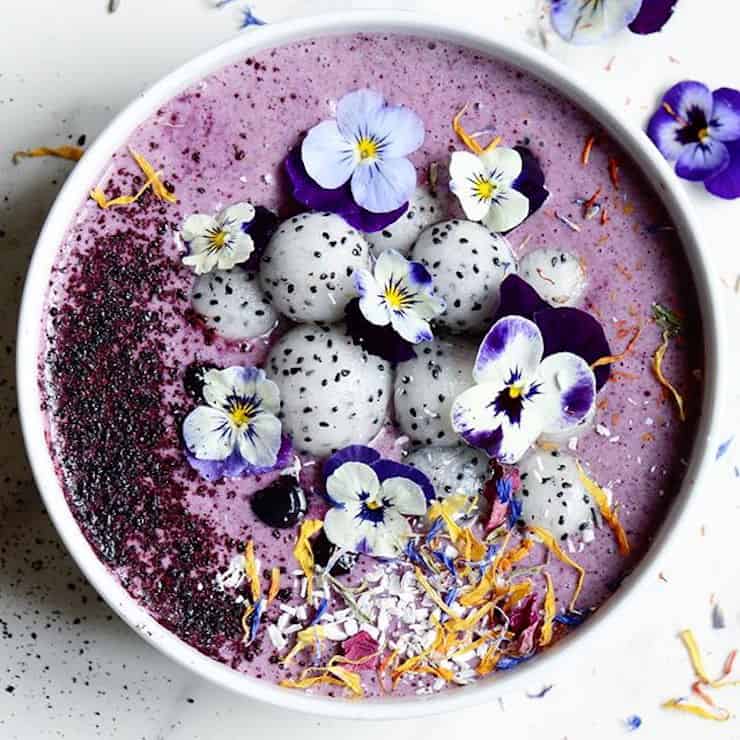 Blueberries bowl topped with dragon fruit balls, a sprinkle of freeze dried blueberries and edible flowers.
Get the recipe.
Minty Spirulina Bowls (VEG & GF)
This blue-green algae is extremely nutritious and acts as a powerful antioxidant. Get the recipe.
Blue Galaxy Bowl (GF)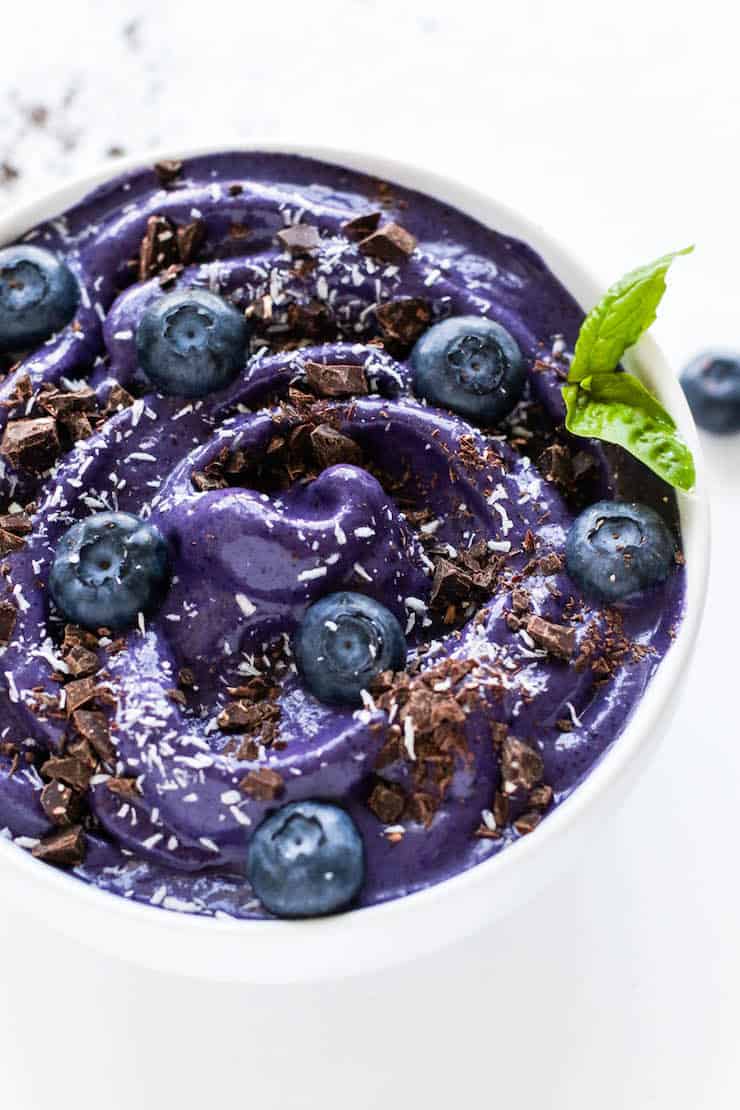 This delicious bowl combined with antioxidants, protein, and healthy fats is the perfect breakfast to start your day. Enjoy! Get the recipe.
Superfood Bowl (VEG)
This is too pretty to eat! Get the recipe.
Mixed Berry Bowl (VEG & GF)
A quick, easy and supper healthy bowl to start your day. Get the recipe.
Chocolate Cherry Bowl (VEG & GF)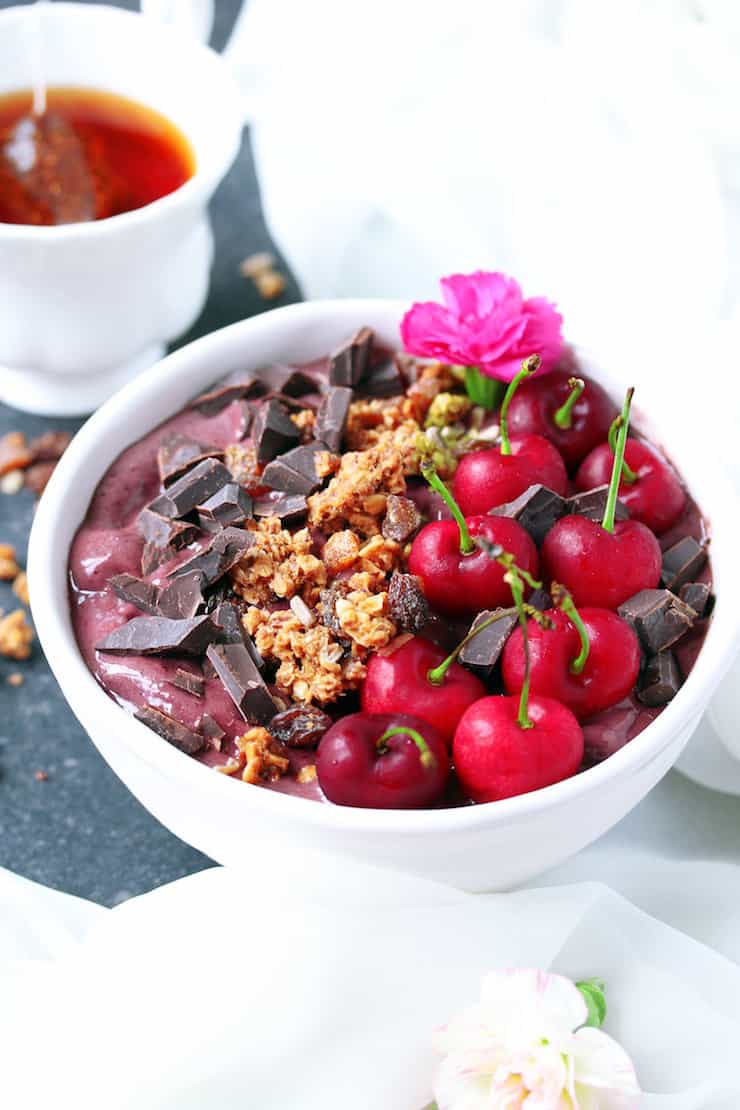 Topped with organic dark chocolate and organic granola for a nice delicious crunch. Get the recipe.
Peach Berry Protein Bowl (VEG)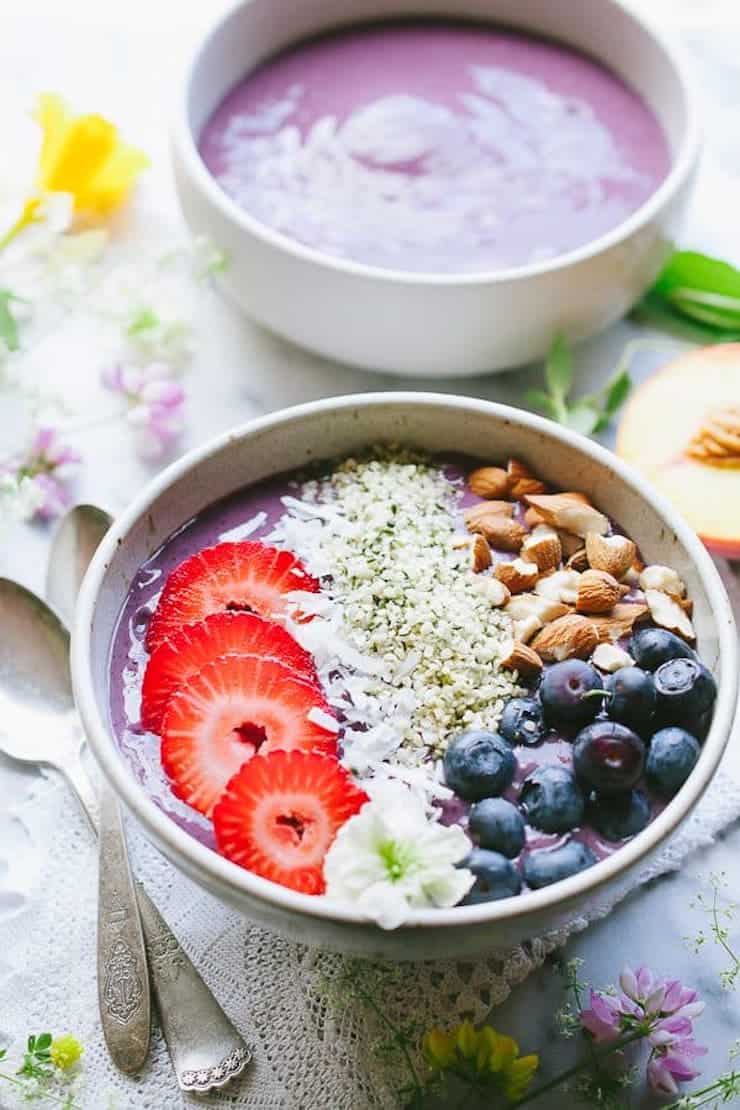 From crunchy nuts and seeds to juicy pops of berries, this smoothie is so delicious. Get the recipe.
Mermaid Bowl (V)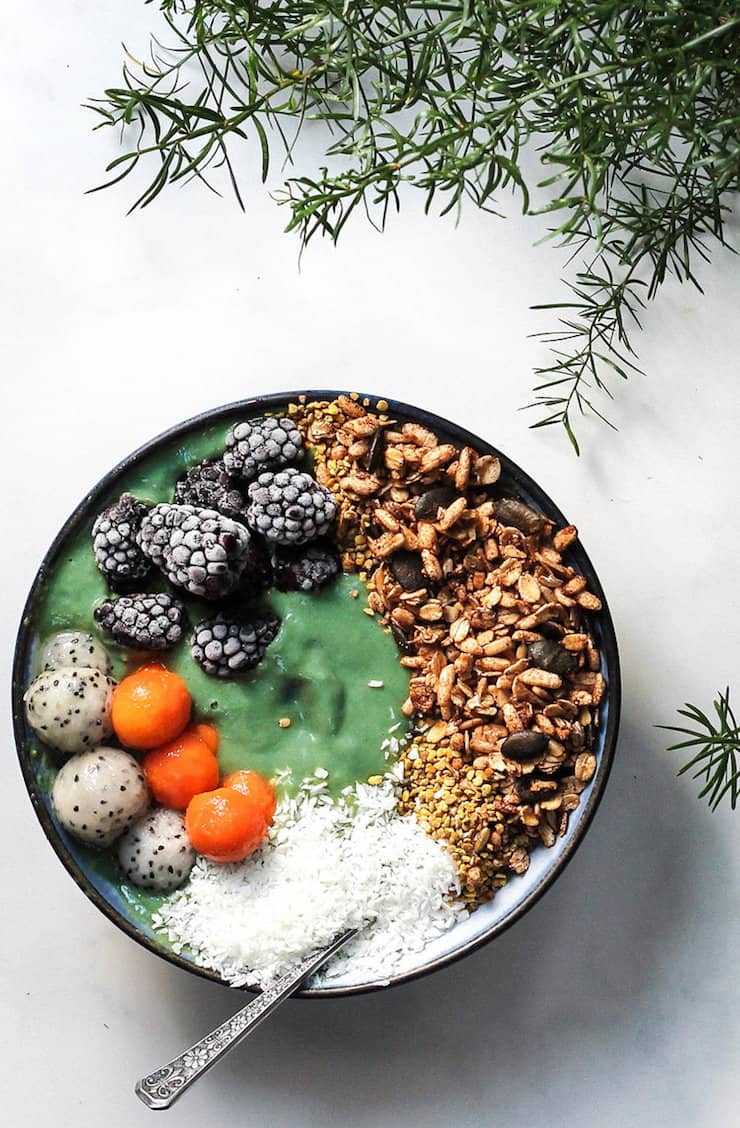 This smoothie consist of frozen açai blended with nut milk, fruit, granola, berries, banana, honey and bee pollen. Get the recipe.
Blueberry And Acai Bowl (VEG & GF)
With subtle floral lavender extract, frozen blueberries and spinach this bowl is perfect for a morning treat. Get the recipe.
Rejuvenating Green Bowl (VEG)
You will regain glowing skin and boost your brain health with the rejuvenating green bowl. Get the recipe.
Turquoise Bowl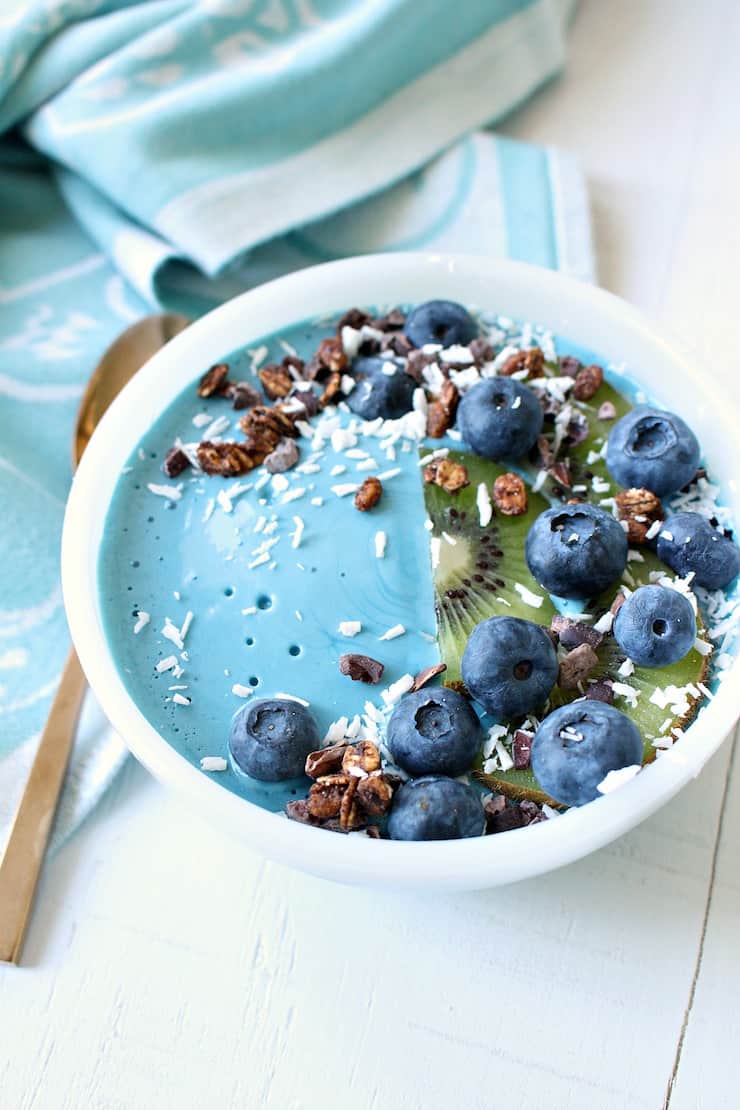 Can you believe this turquoise bowl ingredients are all natural! Get the recipe.
Mixed Berry Detox Bowl (VEG & GF)
Very easy to make using your favourite berries & greens. Get the recipe.
Blue Lagoon Smoothie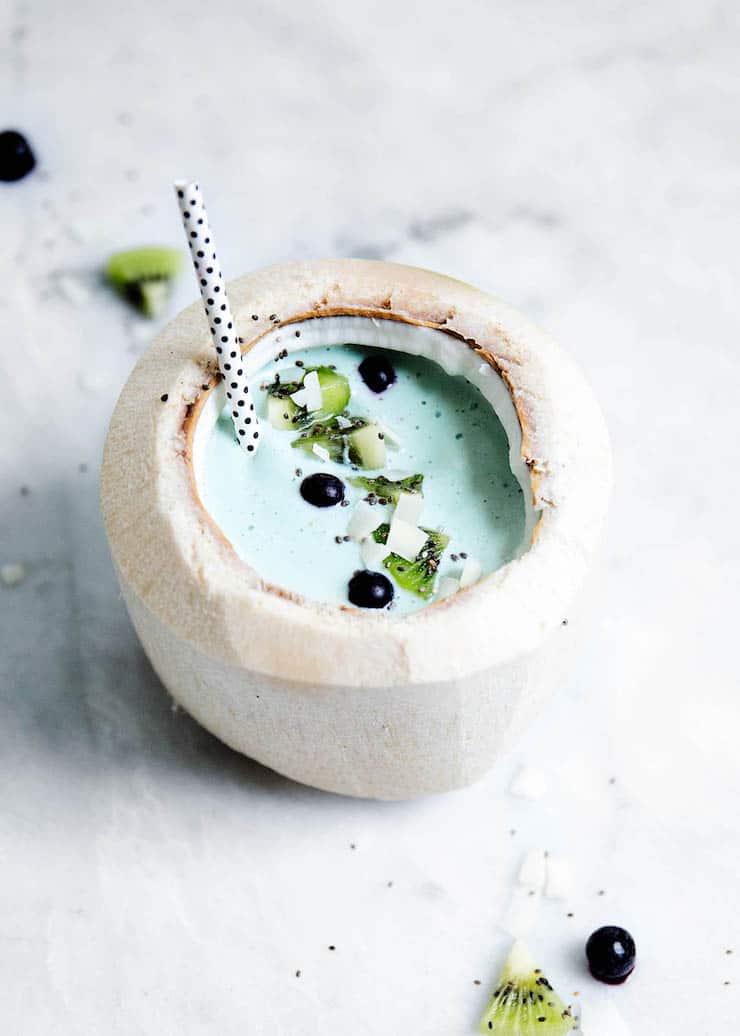 A blue algae smoothie filled with detoxifying spirulina, chia seeds, and blueberries.Get the recipe.
Cranberry Bowl (VEG & GF)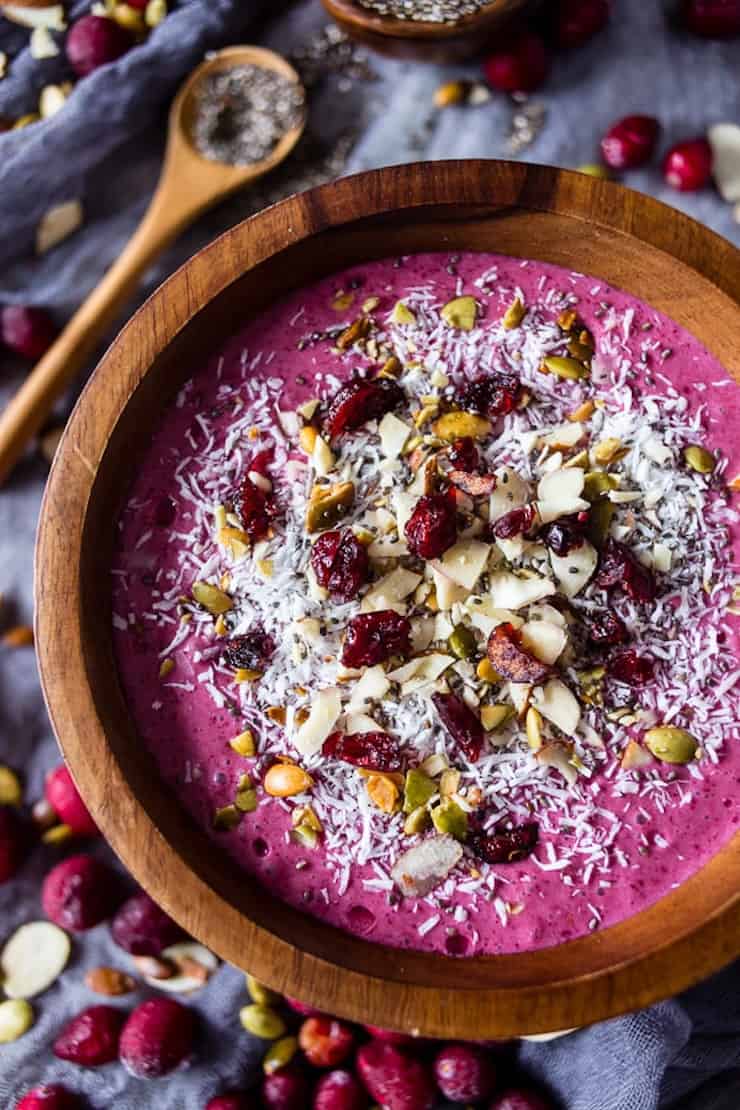 Packed with cranberries, mixed berries, bananas, almond milk and topped with coconut, chia seeds and nuts. Get the recipe.
Access our complete list of healthy recipes!