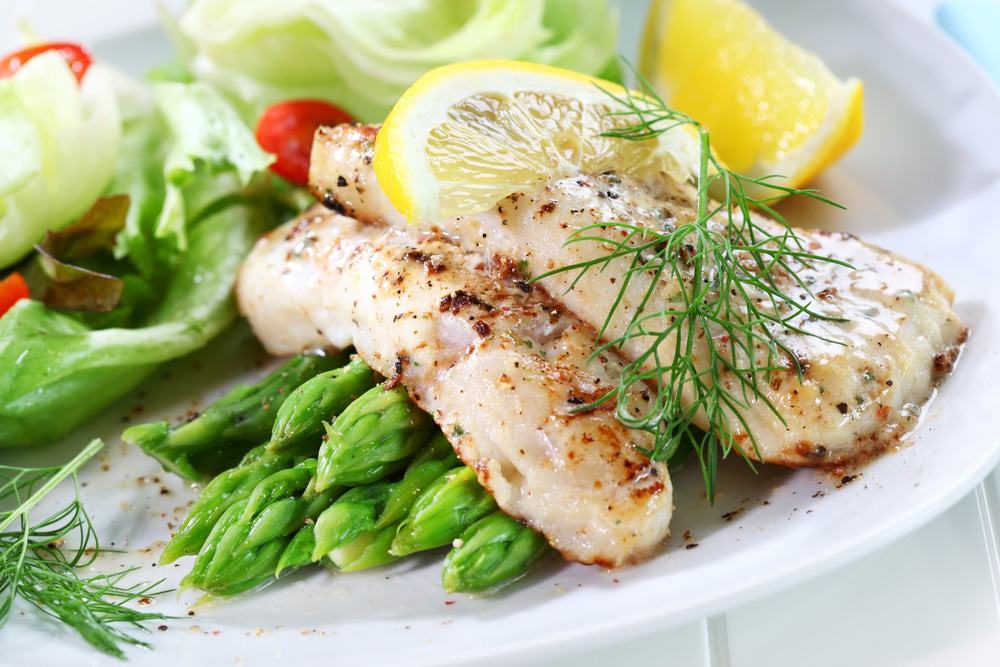 FRESH MEALS DELIVERED
Working couples, singles, and busy families who care about eating fresh, home-cooked meals are flocking to the concept of freshly prepped meal kits or prepared meals creating a convenient way to eat healthy without a lot of fuss.
Meal delivery services focusing on healthy ingredients or specialty diets offers super fresh prepared meals or easy to read recipes with pre-portioned ingredients that allows you to prepare meals in minutes to make home-cooked healthy meals.
Fresh meals delivered, are tailored to nearly every diet under the sun, from Gluten Free, Paleo, Vegan to Omnivores.
MAIN BENEFIT OF FRESH MEALS
It's convenient
It's easy
Improve culinary skill (if you order meal kits)
Save time
Save money
It's fun
Not sure which meal delivery service is for you? Don't worry. We have details on 2 companies that deliver meals right to your door, we recommend.
1. BLUE APRON REVIEW
TYPE: Meal Kits
WHAT'S INCLUDED: A well known full meal subscription box service, Blue Apron seasonal recipes are prepped by renowned chefs with fresh pre-measured specialty ingredients delivered straight to your door.
HEALTH FACTOR: Meats are naturally raised on an antibiotic and hormone free diet, and much of what comes in the box is organic and locally sourced.
DIETARY FACTOR: 2 person plan offers special dietary options.
DELIVERY DETAILS: Delivers to USA only. Boxes are delivered once a week. Shipping is free. Skip weeks and cancel anytime.
COST: 2 person plan (three meals a week) $59.94 or family plan (serves 4) 2 meals per week, $69.92.
BLUE APRON – GET STARTED WITH 3 FREE MEALS ON YOUR FIRST ORDER
2. FRESHLY REVIEW
TYPE: Prepared meals
WHAT'S INCLUDED: Freshly promises all natural gourmet healthy meals delivered to customer doorsteps that can be prepared in 3 minutes or less—in other words, it's your convenient alternative for when you're too busy to even set the table (never mind cook). Your meals arrive at your door—not frozen, but fully cooked and fresh—so that all you have to do is reheat. Choose breakfast, lunch, or dinner from Freshly's weekly menu, with Holiday Turkey With Quinoa Stuffing and GingerBread Quinoa Porridge among customer favourites.
HEALTH FACTOR: The menu is designed using whole, natural ingredients. Packed with high quality protein, nutritious vegetables, heart-healthy fats and low-glycemic carbs, just head to the website for their ingredient list and nutrition info.
DIETARY FACTOR: Freshly meals are free of refined sugar, artificial ingredients, hormones and all meals are gluten-free.
DELIVERY DETAILS: Through a weekly subscription model (which can be skipped, paused or easily cancelled), Freshly meals arrive fresh, never frozen. Your meals are kept insulated in biodegradable, recycled denim—a stylish, eco-friendly alternative to styrofoam—and non-toxic, water-soluble gel packs. Freshly ships within the U.S. only, check to see if they deliver to your area.
COST: Choose four, six, nine or 12 meals per week. Meal plans start at $49.99 per week and go up to $107.99 per week for 12 meals, shipping is included.
FRESHLY – 35% OFF YOUR FIRST WEEK