photo source: closetcooking.com
Roasted Garlic Soy Balsamic Mushroom
Ok mushroom lovers YOU must try the roasted garlic soy balsamic mushrooms recipe!
I tried 4 different versions of this recipe which are available below.
I don't know about you, but I could eat mushrooms with just about anything, and even make a meal out of them!  When you make this recipe, you may be tempted to double it and eat half of them yourself!
It is so easy to make and its flavours will have you returning to this recipe again and again.
In 20 minutes get ready to sit at your table and enjoy!
Toss fresh mushrooms in soy sauce, balsamic vinegar and garlic and roast them until they are tender! Despite being so simple, these mushrooms are going to be a hit!
Try it as a side dish with any of the healthy recipes featured on the site.
Or use it as a delicious side for your next barbecue.
These are truly so delicious, I hope you try them! They are great alongside just about anything, but I love them with a nice steak.
How To Clean Mushrooms
The trick to great tasting mushrooms is not to wash them.
I know, that sounds odd. Instead of running the mushrooms under water, which can make them sort of rubbery or soggy, take a damp paper towel and wipe off the dirt.
Unless they are really dirty, then rinsing them is a must.
4 Health Benefits Of Mushrooms
Mushrooms has tons of health benefits and we will cover 4 before you dig into the 4 roasted garlic soy balsamic mushroom recipes below!
Manage Your Weight With Mushrooms
Studies find that regularly substituting mushrooms for meat might help you to lose weight, since mushrooms are a low-calorie, nutrient-dense food.
The researchers discovered that mushrooms can provide a similar satiating effect to meat when protein levels are matched.
According to EurekAlert, the study aimed to measure the difference in satiety between 226 grams of white button mushrooms versus 28 grams of meat.
Joanne Slavin PhD. RD., the study's author and a professor at the University of Minnesota, stated the following:
Previous studies on mushrooms suggest that they can be more satiating than meat; this effect had not been studied with protein-matched amounts until now.
Eating mushrooms several times per week is linked with a healthy body weight and reduced waist circumference.
Mushrooms Fights Cancer
Mushrooms are known to be one of the best foods for increasing immune cells that destroy  cancerous cells.
According to the following study:
Mushrooms anti-cancer compounds play a crucial role as a reactive oxygen species inducer, mitotic kinase inhibitor, anti-mitotic, angiogenesis inhibitor and lead to apoptosis, and eventually checking cancer proliferation. (source)
This means mushrooms can protect DNA from damage and stop cell mutation, inhibit tumour formation and increase the body's ability to detoxify itself of dangerous substances.
Lower Inflammation & Improve Immunity With Mushrooms
According to a published study in the Journal of Evidence-Based Complementary and Alternative Medicine, mushrooms can protect you from numerous diseases since mushrooms are associated with lowered inflammation. (source)
High inflammation is the root of most diseases.
A high inflammation can trigger a decline in cognitive function, mood problems, low energy and age-related neurodegenerative diseases.
Mushrooms also help alkalize the body, which is associated with improved immunity.
A balanced pH level is crucial to health according to experts, "disease cannot grow in an alkaline environment."
They also have the natural ability to fight dangerous bacteria and viruses.
They are even shown to have special fighting abilities against deadly bacterial strains and microorganisms responsible for gut and skin problems.
Support Energy & Improve Brain Function With Mushrooms
They are a great source of vitamin B, which help support adrenal function and turn nutrients from food into useable energy.
Protect Your Heart With Mushrooms
Eating more mushrooms is one way to lower cholesterol levels naturally.
Mushrooms have sterol compounds that interfere with the production of cholesterol in the liver, yet at the same time they can raise HDL "good" cholesterol.
They also contain potent phytonutrients that help keep cells from sticking to blood vessel walls and forming plague buildup, which maintains healthy blood pressure and improves circulation.
4 Featured Recipes
Recipe Category
Vegan & Gluten Free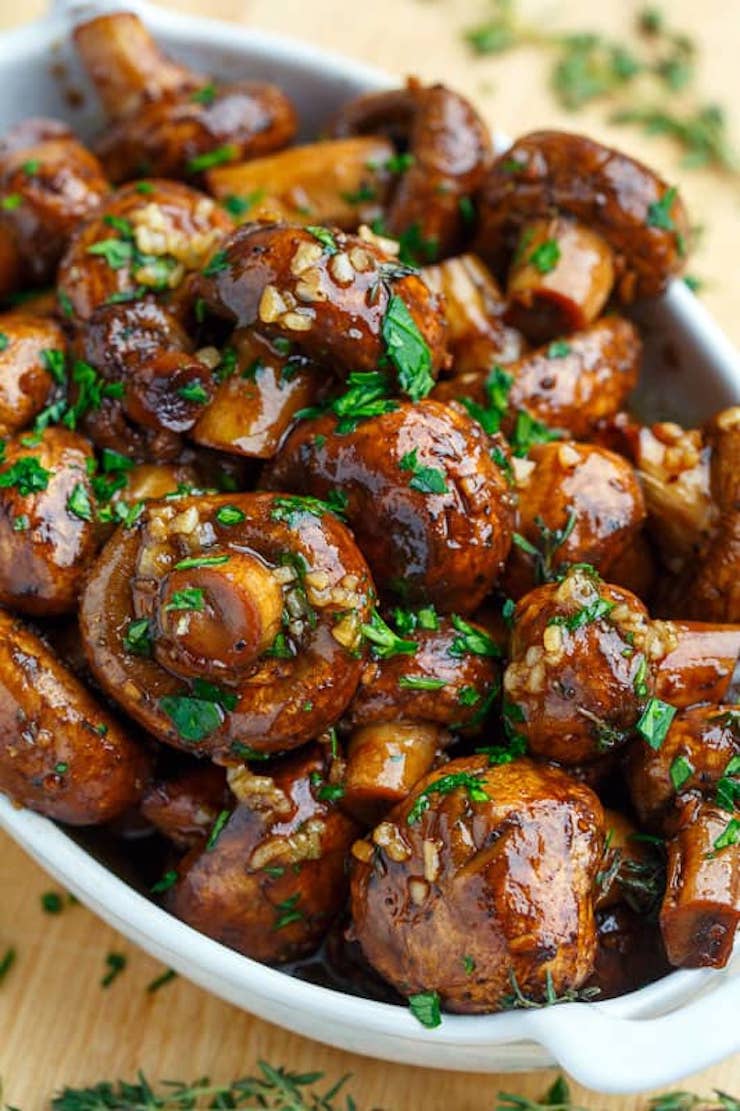 Read full details on: Closet Cooking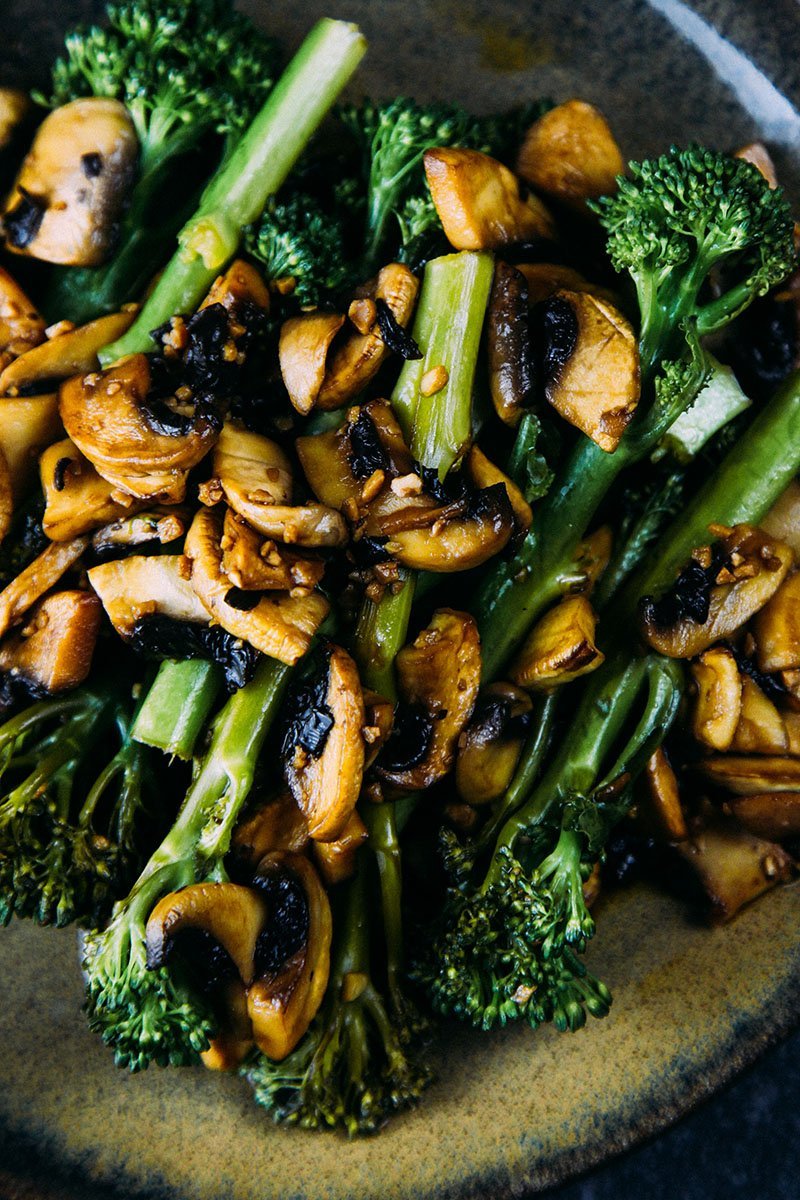 Read full details on: Wallflower Kitchen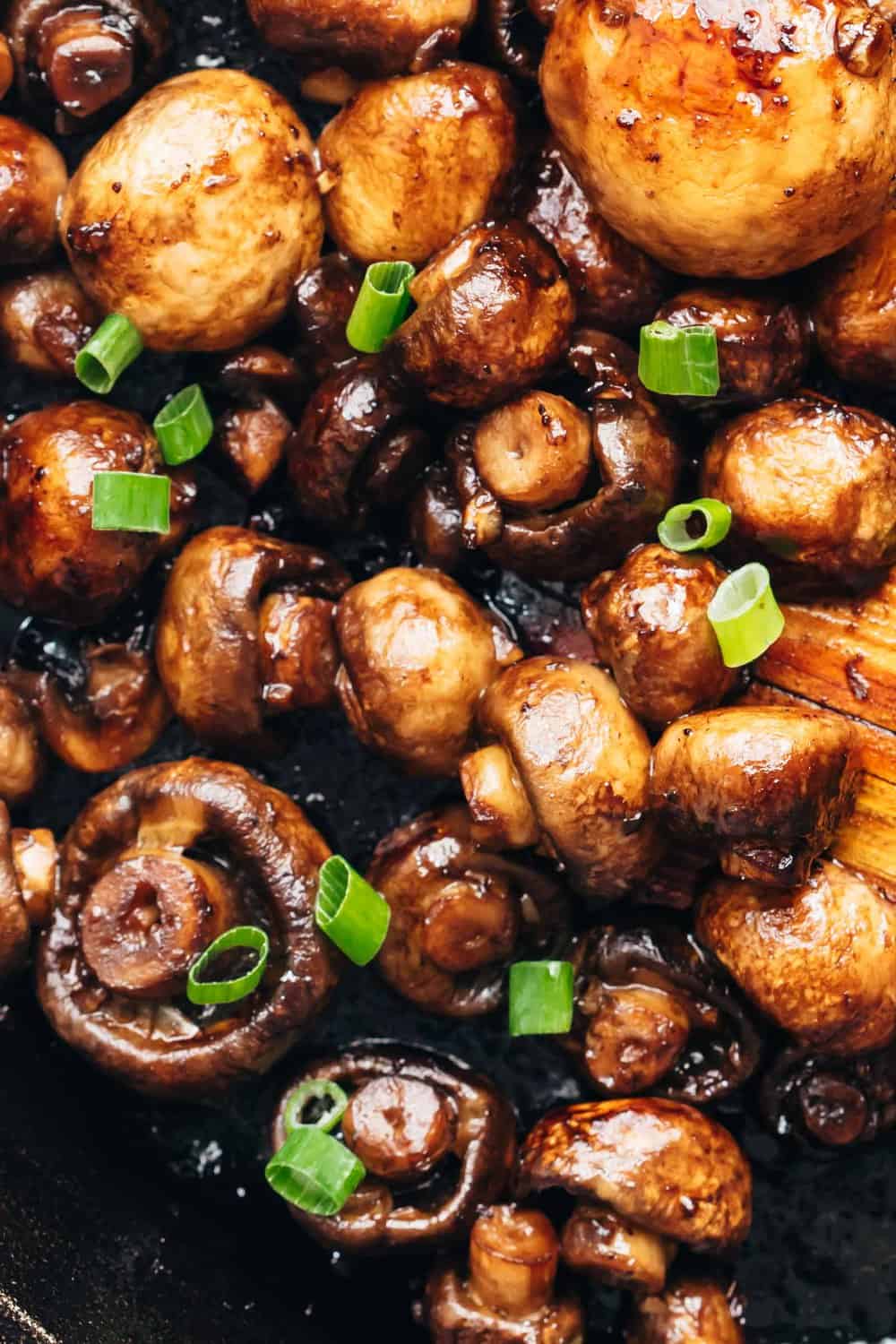 Full details on: The Recipe Critic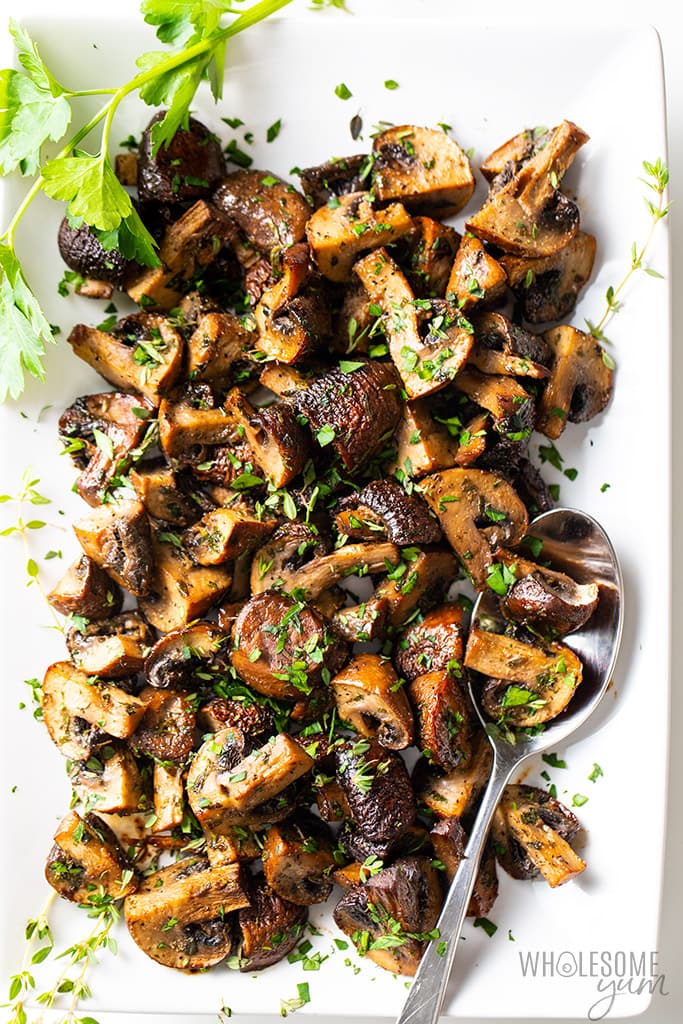 Read full details on: Wholesome Yum
Other Sides
Vegan & Vegetarian Resource
Access our other vegan content as well for your convenience.
Access our complete list of healthy recipes!