photo source: lecremedelacrumb.com
Healthy Noodle Bowl Recipes
Noodle bowl recipes are in vogue and can be eaten throughout the year.  Whether you are  vegan or a meat lover we got you covered.
Type Of Noodles You Can Use
Ramen
Ramen a Japanese wheat noodle available dried or fresh
Rice Noodle
Is made from rice flour. Its the perfect choice for gluten free noodle lovers.
Udon
Is also a Japanese wheat noodle, perfect for hot meals.
Spiralized Veggies
A very popular choice for those who require a gluten free meal.
Chow Mein
Is a Chinese wheat noodle.
Soba
This is a thin Japanese buckwheat noodle that can be used for hot or cold meals.
Somen
Is a very thin wheat noodle often used in Vietnamese pho
Glass Noodles
Made from bean starch, they are translucent and have a slightly gelatinous texture.
Spiralized Vegetable Noodle Bowls With Peanut Sauce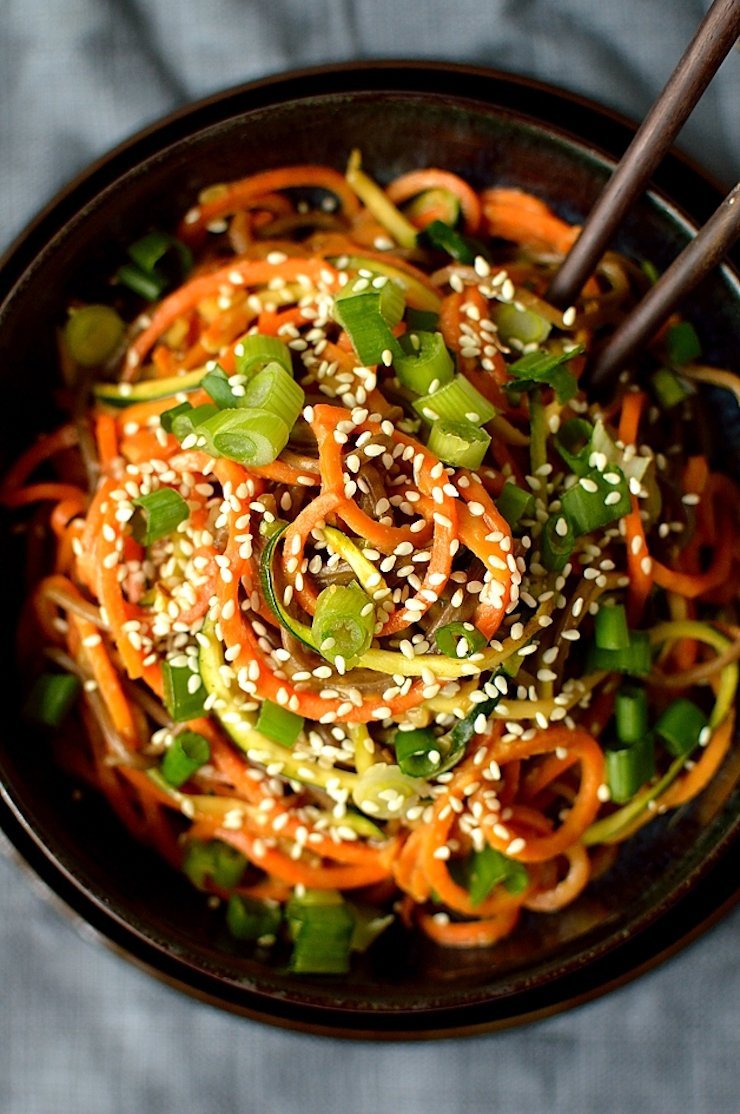 Get the recipe: Domestic Gothess
Asian Zucchini Noodle Bowl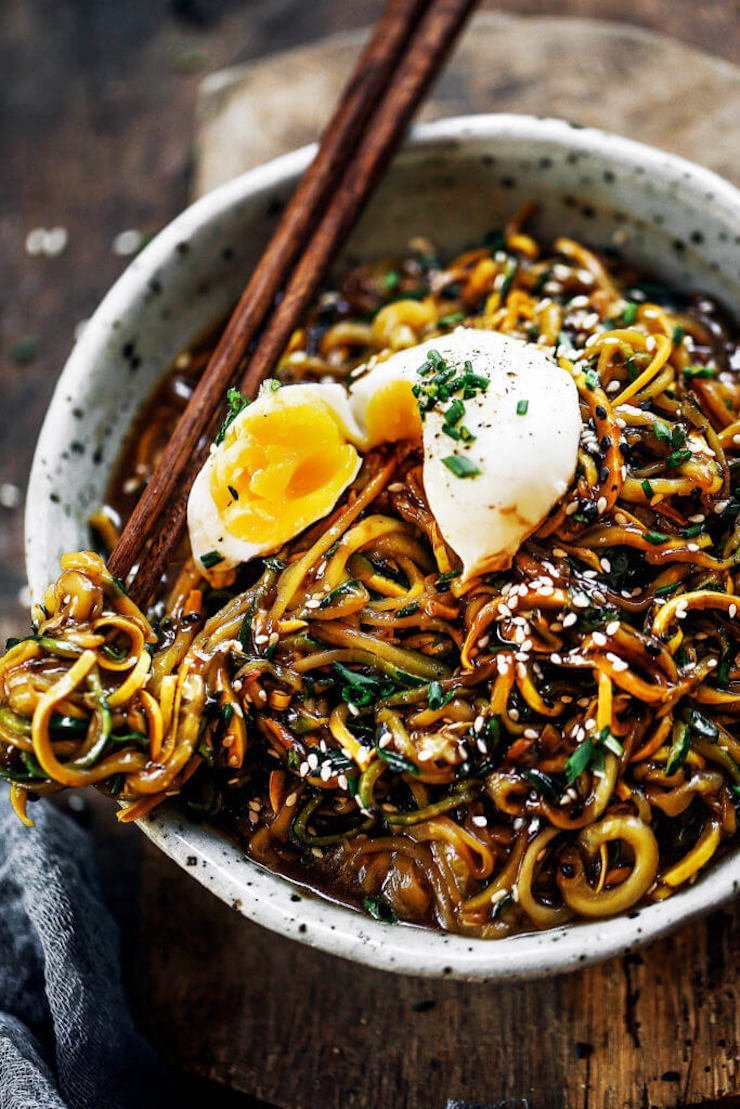 Get the recipe: Paleo Gluten Free Eats
Asian Noodle Bowls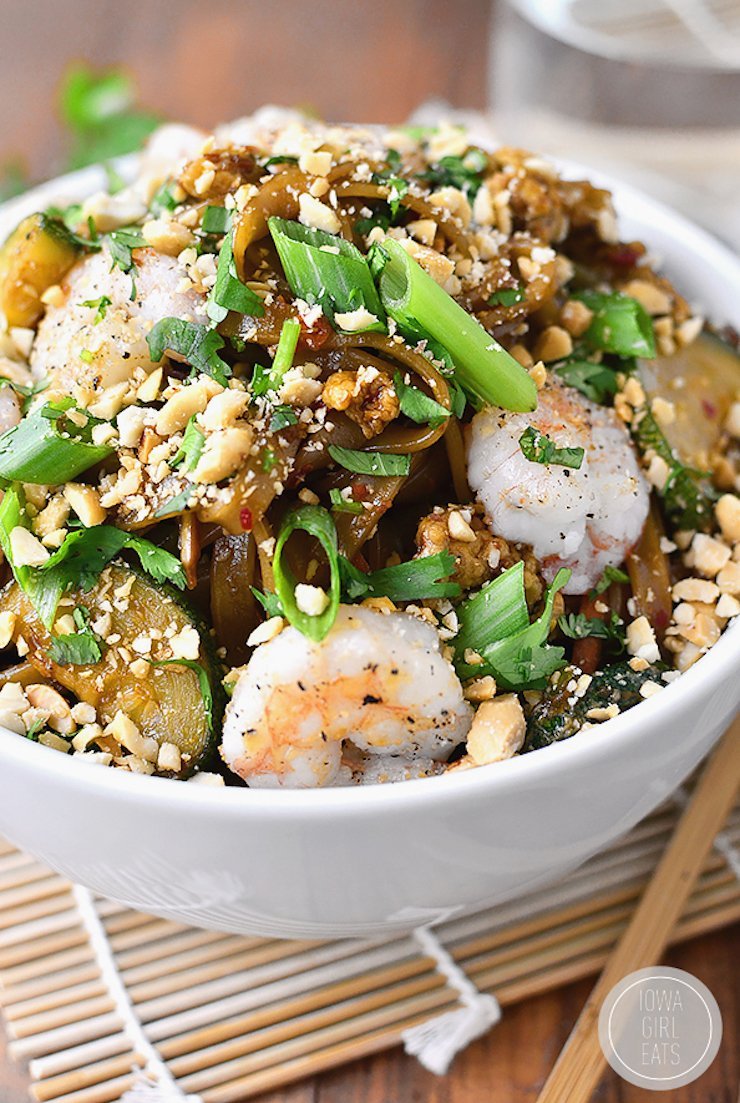 Get the recipe: Iowa Girl Eats
Vietnamese Noodles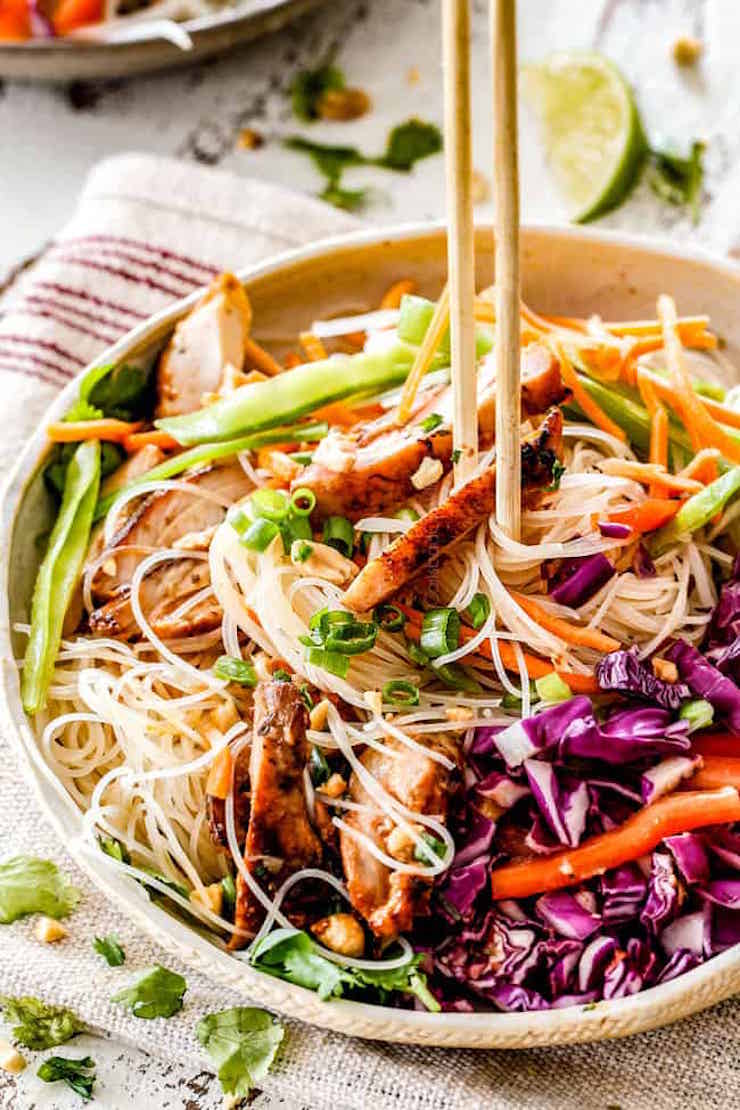 Get the recipe: Carlsbad Cravings
Chopped Chicken Sesame Noodle Bowls
Get the recipe: Pinch Of Yum
Thai Peanut Chicken Zucchini Noodle Bowl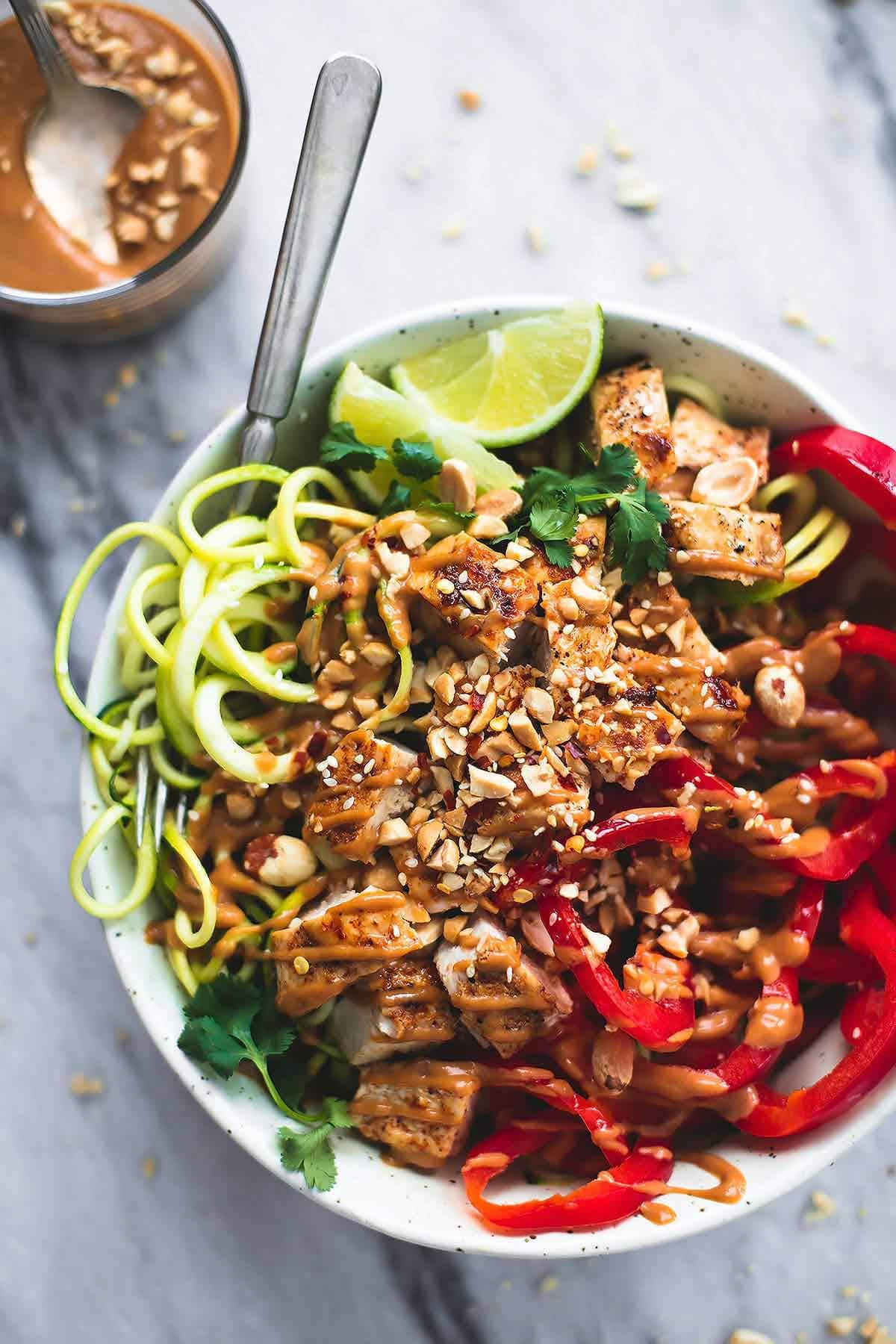 Get the recipe: Creme De La Crumb
Rapini Noodle Bowl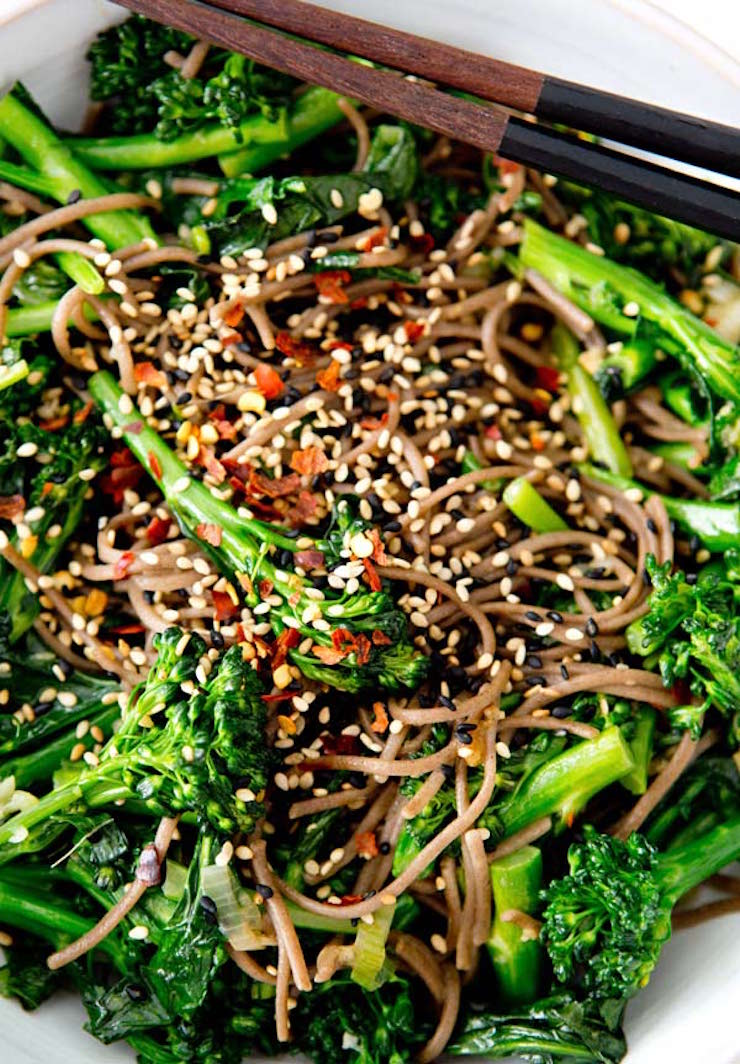 Get the recipe: A House In The Hills
Superfood Walnut Pesto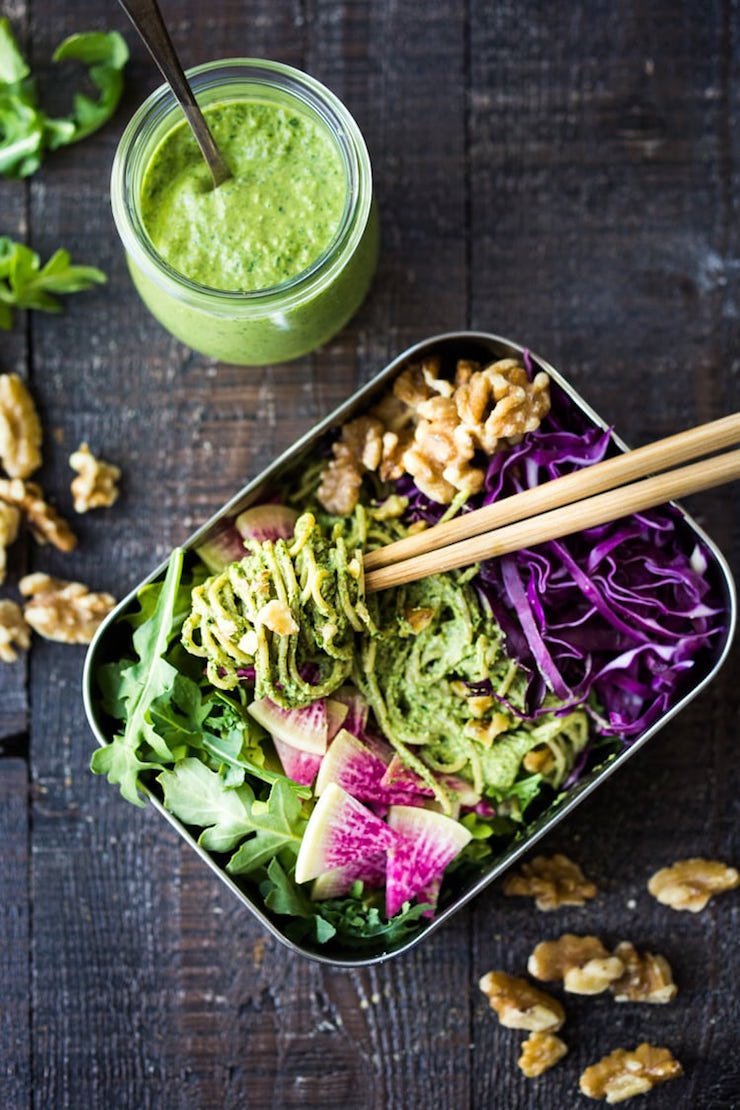 Get the recipe: Feasting At Home
Access our complete list of healthy recipes including 20 healthy meal prep bowls!
If you need to learn how to eat healthier access our clean eating resource for beginners.