photo source: lifemadesweeter.com
Healthy Meal Prep Ideas
Who says healthy eating has to be difficult. Enjoy any of the following ready to eat 40 healthy easy meal prep ideas for the week! Prep, freeze and save the meal for later!
It is perfect for beginners whether for a family, kids or for one person.
You can prep for breakfast, lunch or dinner!
Why Is It Important
Prepping meals is not a hobby, but a habit. It can become as fun as a hobby once you get the tips and tricks that you will learn as you go.
One of the goals is to save time by getting things ready ahead of time.
The second goal is to maximize the use of food and reduce waste by making purposeful meals.
A third goal, which applies to dieters everywhere, is to maintain a dietary regime by pre-arranging meals ahead of time.
What Are The Benefits
The key benefit is that it saves time, with some meals ready in less than 30 minutes!
Prepare batches of pre cooked meals for single servings!
Other benefits include it saves money, stay on track for dietary needs, avoiding issues with missing or insufficient ingredients, and makes it easier for you to get what you need, right when you need it.
Meal prep makes it also easier to stick with your weight loss goals!
Learn How To Meal Prep
If you are new to how to eat healthy look no further. Most individuals prefer to create a system that can be repeated every week.
Having a system in place helps the process to become a habit. Once you get used to the process, it will become easier as you go.
There are a lot of shortcuts you will also learn along the way. Just stick with it, try it and apply all your ideas, and you will learn how to prep your meals like a pro.
What Are The Short Cuts
One of the preferred methods involves selecting one or two days of the week and designate those days for prepping your meals in advance.
Here are some short cuts to ease the process.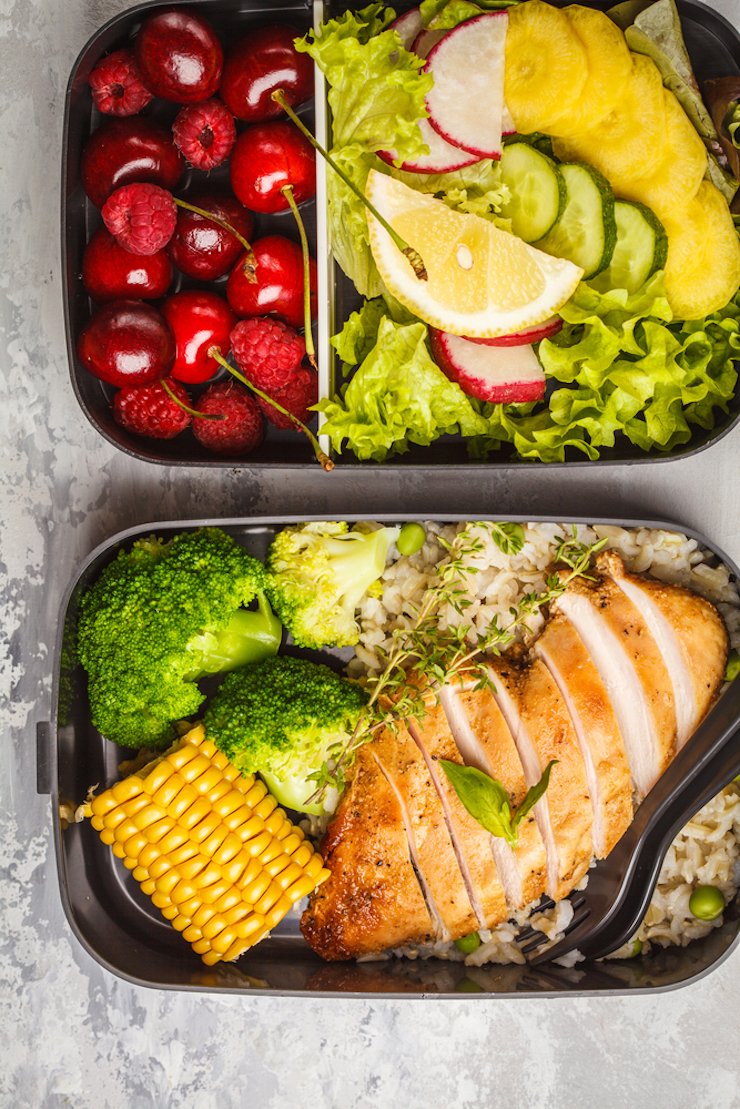 Day 1:
Preppers make a list of the meals that they want to eat for the week.
This day is also used to purchase all the ingredients needed for the meals and in the right portions.
It is difficult to prep without a grocery shopping list and meal plan.
Part of the reason is that, without a clear idea of what will be eaten, it is hard to decide the portions that will be needed for prepping.
This shopping trip will also include containers, reusable cutlery, containers for seasoning, or travel-sized seasonings for healthy lunch boxes.
It is important to also plan ahead for beverages, especially if you are a prepper who follows a specific diet.
Not having the right drink readily available will result in having to depend on a vending machine, or resorting to whatever is available.
Along with containers, cutlery, and beverages, preppers should also consider other items that keep the food warm or cold.
Insulated bags, ice packs, and thermal bags are also a part of the preparation process.
Day 2:
Now that all ingredients and tools are ready to go, the next step is to revise the portions and seasonings that go with your dietary needs that follow specific guidelines.
Aside from that, this is where the fun comes in. The day is all about baking, stewing, roasting, and just cooking away.
The last part is the "plating" of the food, or putting it in their containers, for optimal preservation.
Preppers should separate foods that may dissolve in separate containers.
For example, separate bread items from sauce items, or leafy greens from salad dressings that may soften them overnight.
Foods that are crunchy after cooking will lose their crunch overnight, so opt for meals that do not require "toasted" items, unless you have a way to toast the food at your destination.
Refrigerating the meals is the last step, which also requires that you consider the nature of the food being refrigerated.
Freezing is usually not needed, unless you use the meals for over a week.
Therefore, refrigerating the meals and getting them ready to go is also an essential part of prepping meals.
How Do Lazy People Do It
Here are some shortcuts that could help even the least enthusiastic person go for it.
Think ahead. Do not think of this as "dieting." Instead, be creative and think of all the meals you could eat.
Motivation is the key to everything.
Let creativity motivate you to go get the ingredients and tools you need for prepping. The rest will follow naturally.
Another way for lazy people to prep is by sticking to what they know.
For example: A taco casserole with the ingredients that meet your dietary lifestyle is super easy to make and eat.
Dishes made with low-carb noodles, soups, and casseroles can last more than 4 days if they are refrigerated properly.
They are also super easy to make, and easy to store, as well.
The best part of prepping is that, if you use recyclable containers, you do not need to worry about washing dishes.
You can just toss them away and recycle them.
What Containers Should I Use
The most sought-after containers are sturdy enough to take changes in temperature, come with an equally sturdy lid, seal properly, and are recyclable.
A quick search for meal prep containers will lead you to hundreds of companies that are eco-friendly and know every need of preppers all over the world.
Best List Of Companies
Meal prep companies consist of meal kits that are delivered. See below the top 10.
Freshly
Plated
Gobble
Blue Apron
Purple Carrot
Every Plate
Hello Fresh
Sun Basket
Home Chef
Terra's Kitchen
Working couples, singles, and busy families who care about eating fresh, home-cooked meals are flocking to the concept of freshly prepped meal kits or prepared meals creating a convenient way to eat healthy without a lot of fuss.
Meal delivery services focusing on healthy ingredients or specialty diets offers super fresh prepared meals or easy to read recipes with pre-portioned ingredients that allows you to prepare meals in minutes to make home-cooked healthy meals.
Fresh meals delivered, are tailored to nearly every diet under the sun, from Gluten Free, Paleo, Vegan to Omnivores.
Main Benefit Of Fresh Meals
It's convenient
It's easy
Improve culinary skill (if you order meal kits)
Save time
Save money
It's fun
Which Meal Delivery Service Is The Cheapest
The cheapest meal delivery service is Every Plate.
At less than $5.00 on average per meal, this delivery service offers high quality ingredients, portion control, and the convenience of home delivery at a cost that is lower than takeout.
These include sticking to a dietary lifestyle, maximizing the use of food, controlling portions, and saving time as well as money.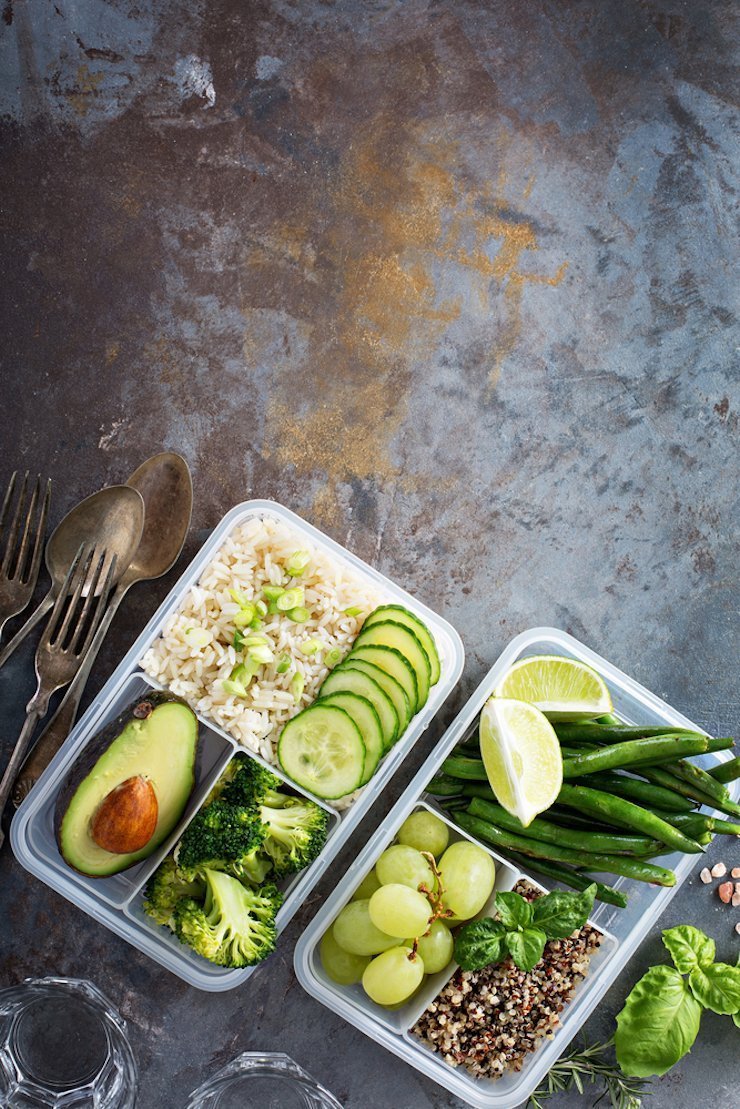 Easy Meal Prep Ideas Strategies
Nail down a system for collecting new recipes.
Save recipe in a planner.
Ask those around you what they like to eat.
Keep a food journal.
Make a list of what you would like to cook.
Have a food theme night each week.
Make a detailed shopping list.
Don't let junk food sneak into your shopping cart.
Organize meals around sales to reduce your shopping bill.
Invest in the right containers.
Invest in mason jars.
Stock up on staples.
Stack up glass containers of prepped ingredients in the refrigerator.
Make a double batch of soup, stew, etc and throw it in the freezer.
Don't overstuff the refrigerator.
Keep a well-stocked pantry.
Which Foods Should You Use
Hard boiled eggs
Quinoa
Lentils
Brown rice
Roasted chickpeas
Whole wheat pasta
Overnight oats
Black bean
Roasted vegetables
Sweet potatoes
Spaghetti squash
Iced tea
Ground meat
Pasta
Veggies
Hummus
Bowls
Wraps
Salads
Snacks
Smoothies
Nuts
Cauliflower mash
Grilled chicken breasts
Steak
Sauteed kale
Salmon
Tuna
Grilled shrimp
Dietary Type
Low carb
Vegan
Vegetarian
Paleo
Gluten free
 Cooking Methods Used
Crock pot
Instant pot
Slow cooker
Sheet pan
How Long Can I Keep In The Fridge Or Freezer
The maximum that I recommend when prepping for the week in advance is 5 days. Keep up to 3 days of meals in the fridge and freeze the rest.
Below we feature a growing meal prep resource along with 40 meal prep recipes.
Meal Prep Ideas Resource
40 Meal Prep Ideas With Recipes
Access the best list of recipes below.
Buddha Bowls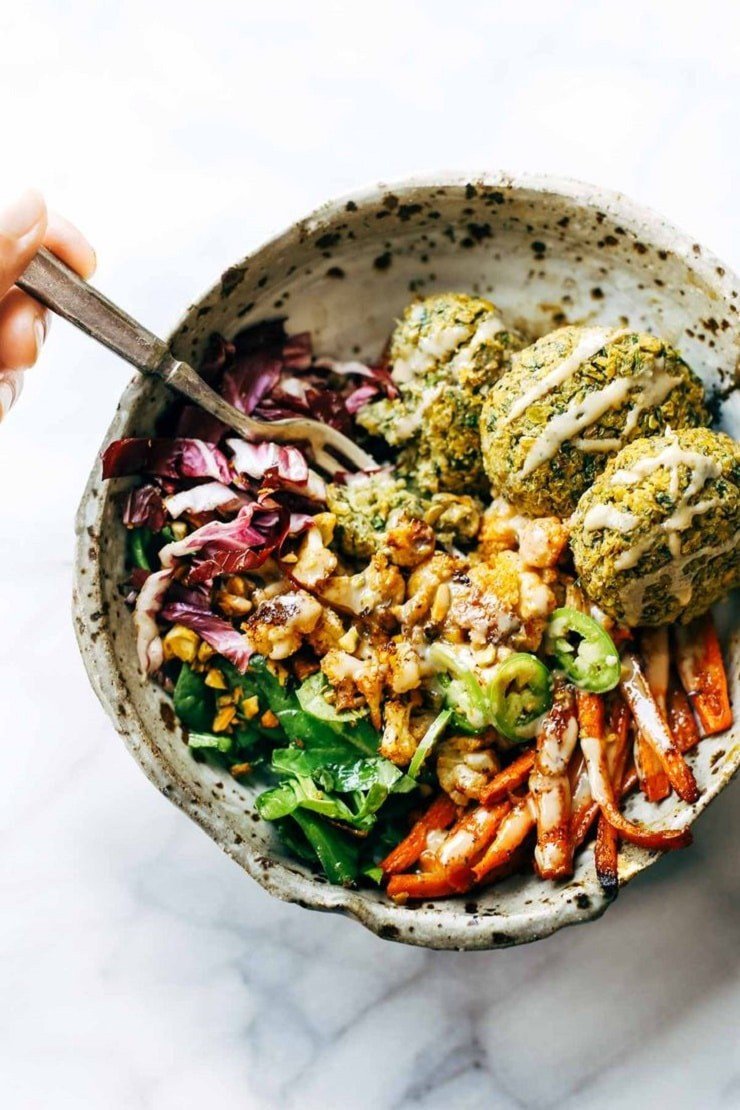 Mongolian Beef Broccoli Rice Bowls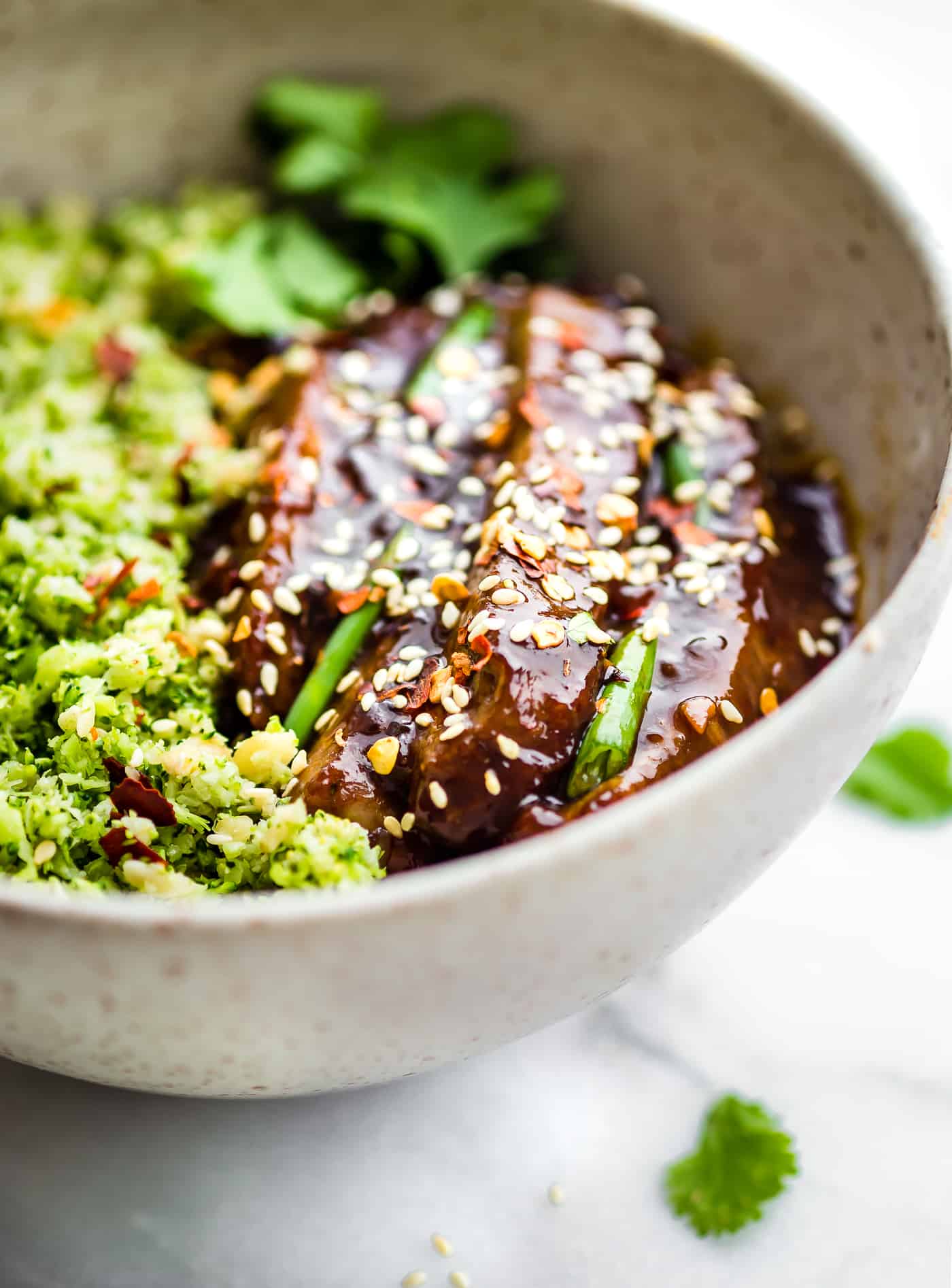 Veggie Burrito Bowl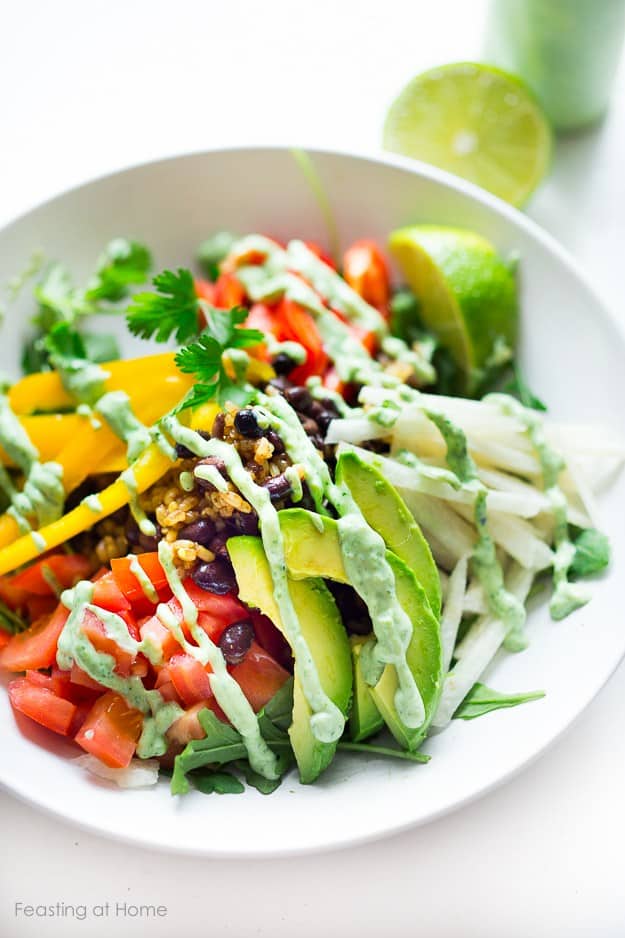 Rice Noodle Recipes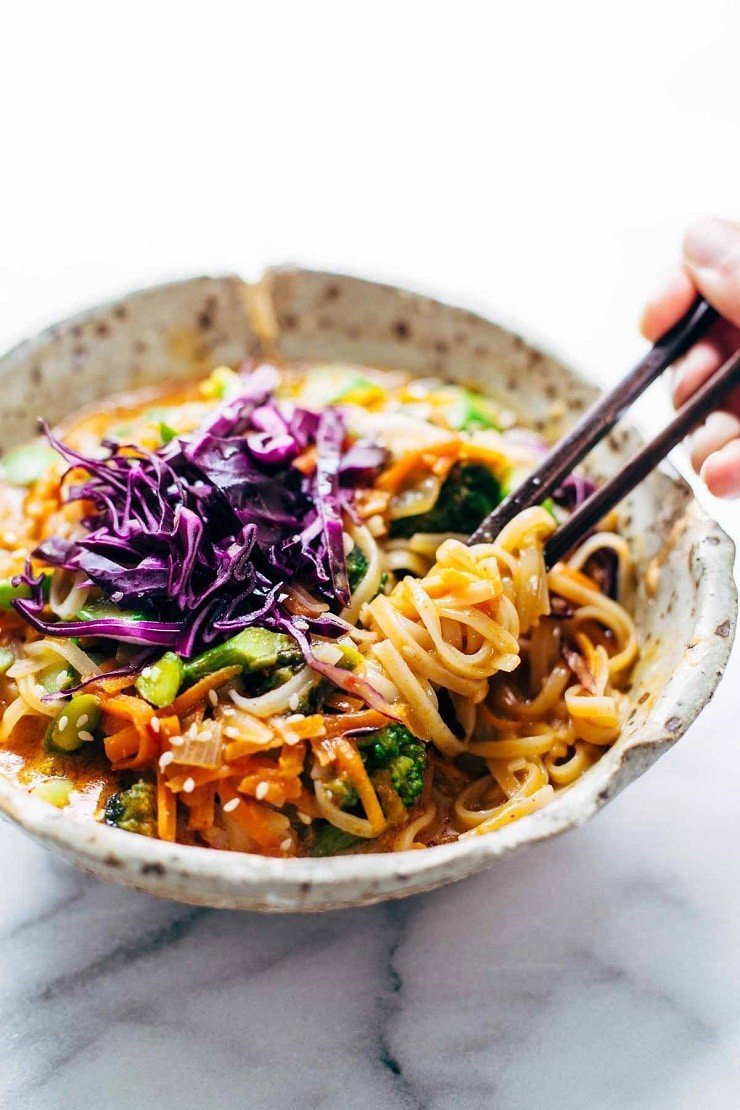 Noodle Bowl Recipes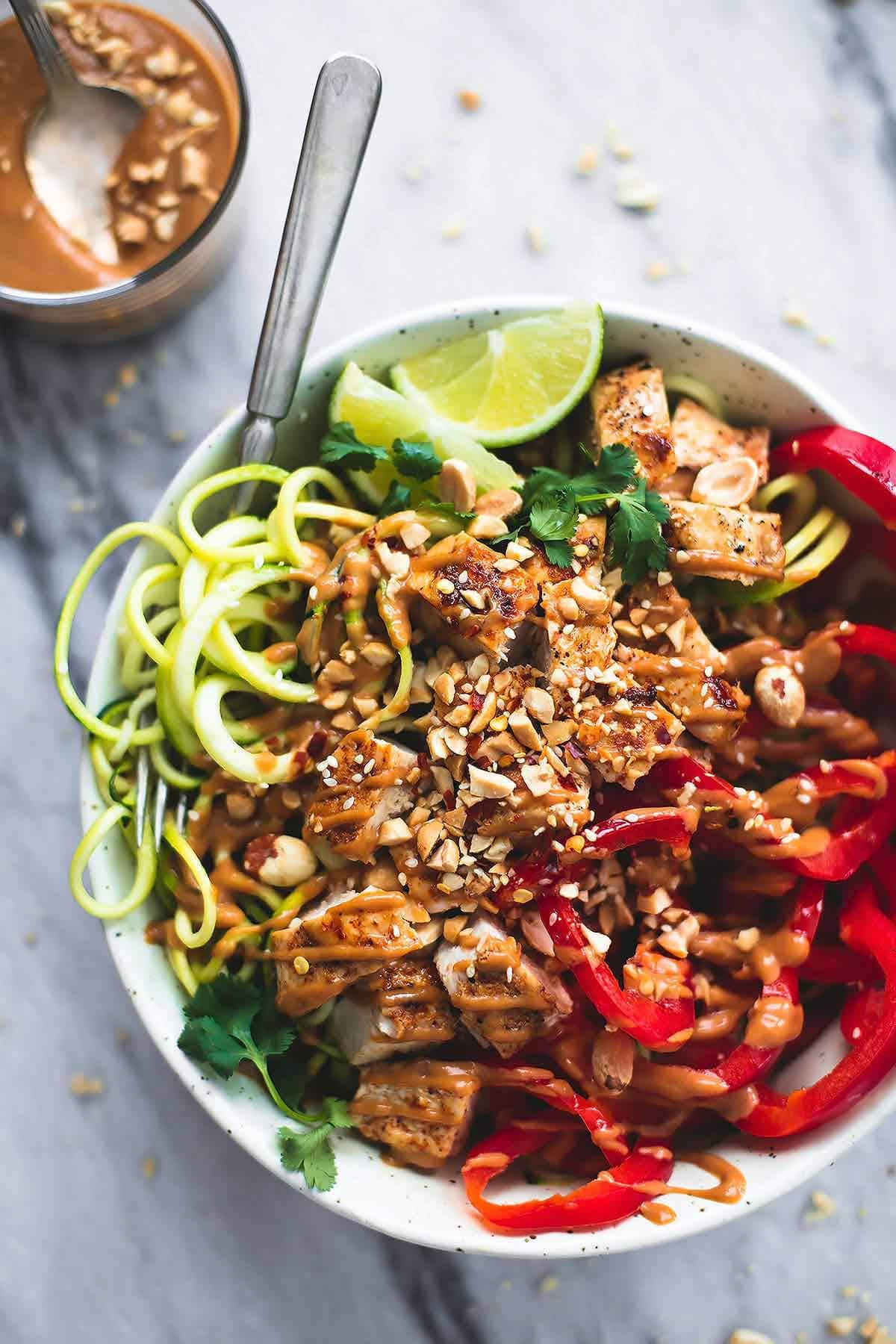 California Chicken Bowls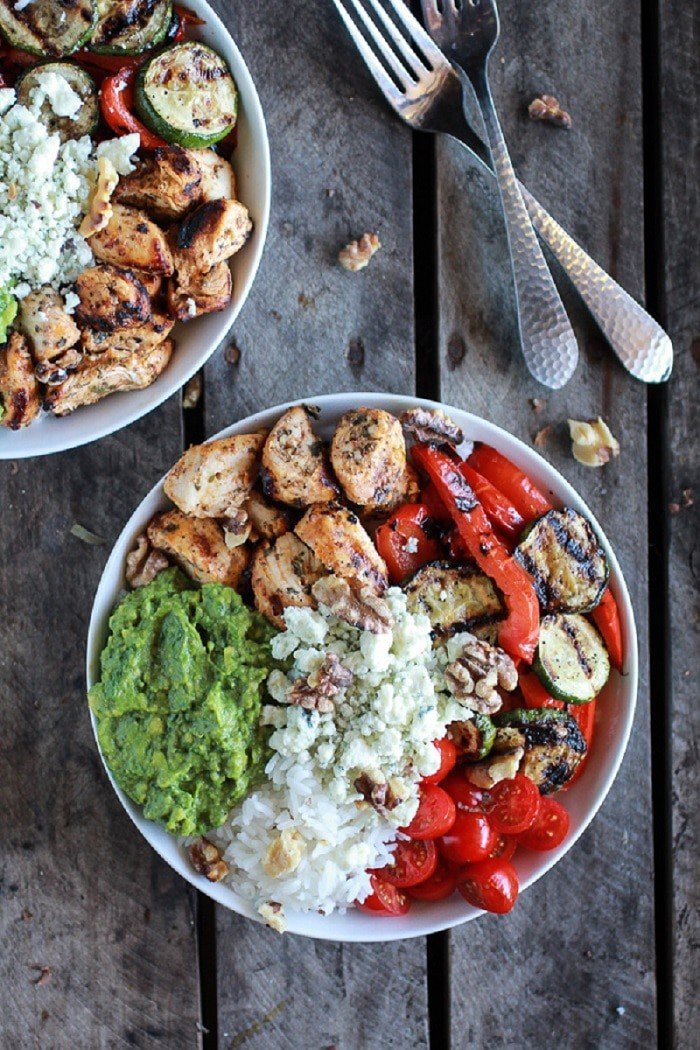 30-Minute Thai Basil Turkey Bowls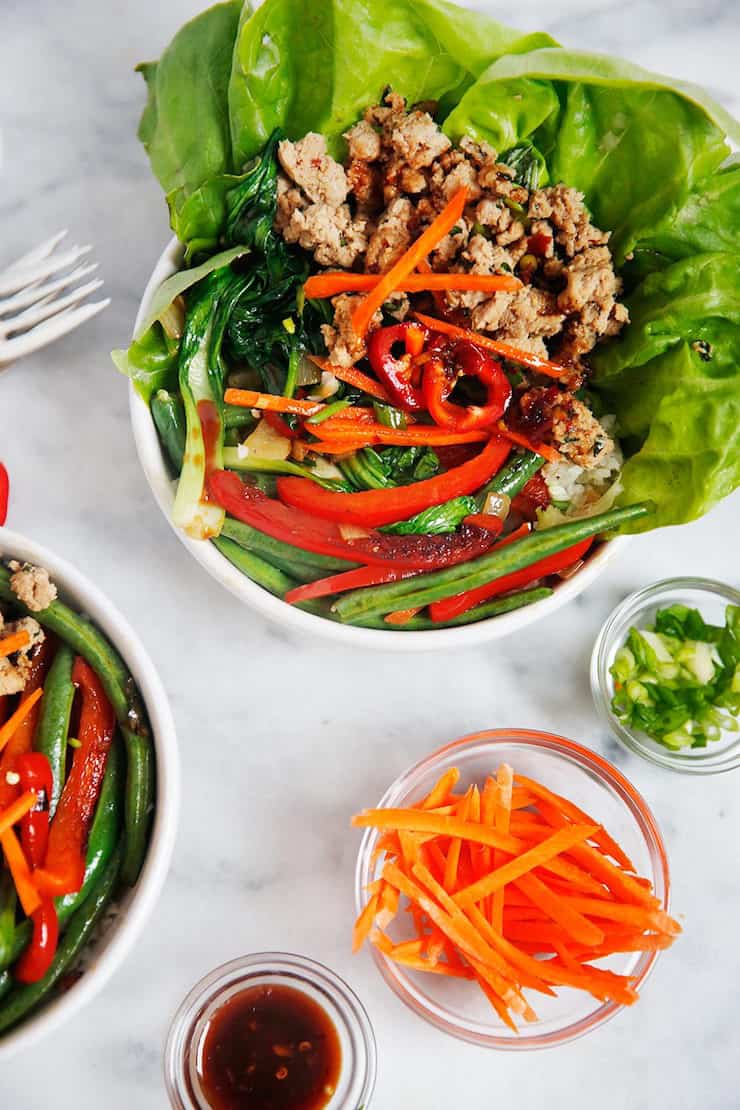 Chopped Thai Chicken Salad with Skinny Peanut Dressing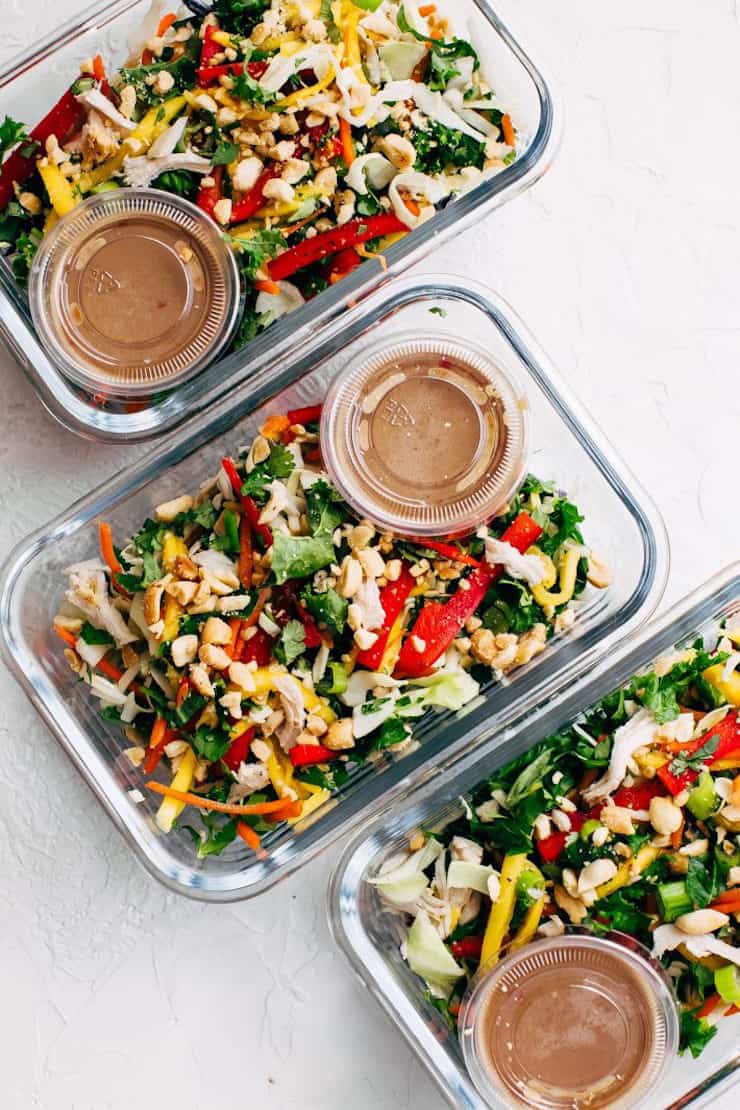 Chicken Shawarma and Sweet Potato Fry Bowls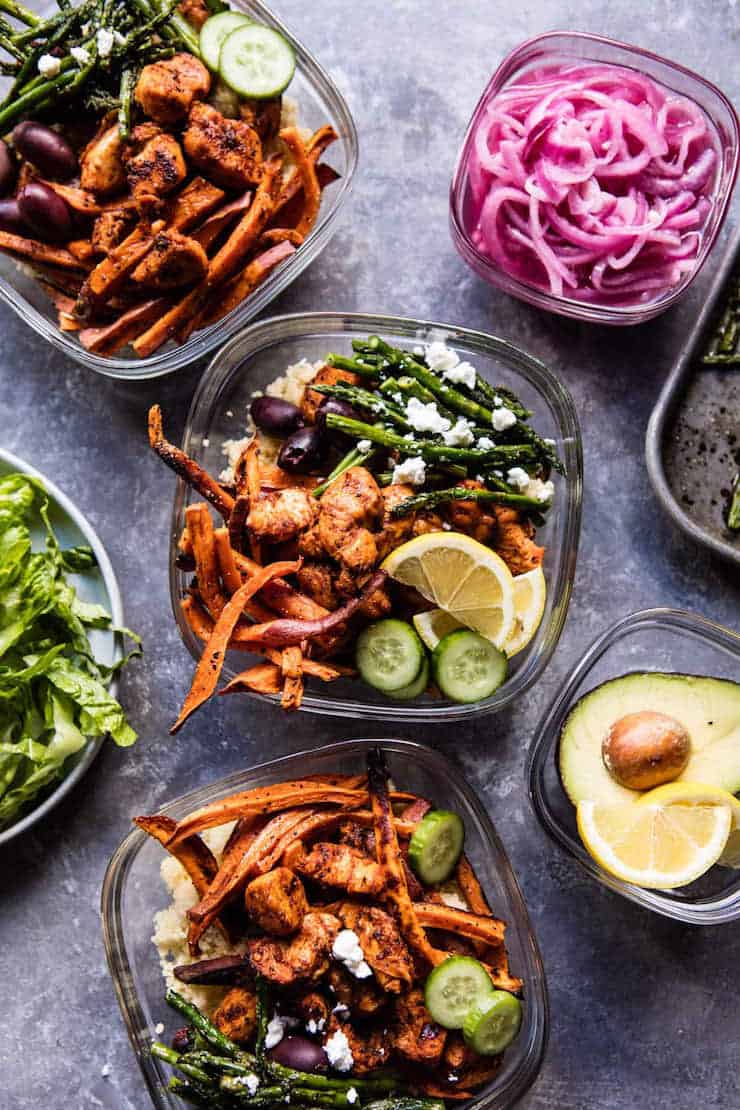 Pesto Zucchini Noodles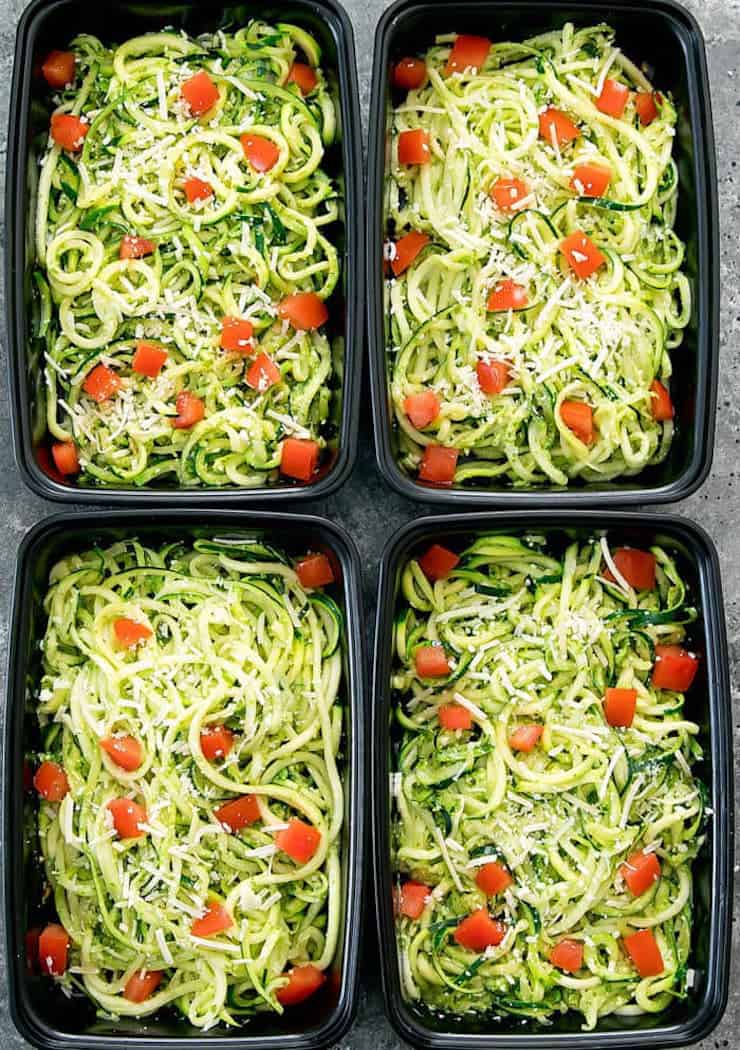 Vegan Nourish Bowl
Honey Sriracha Chicken Bowls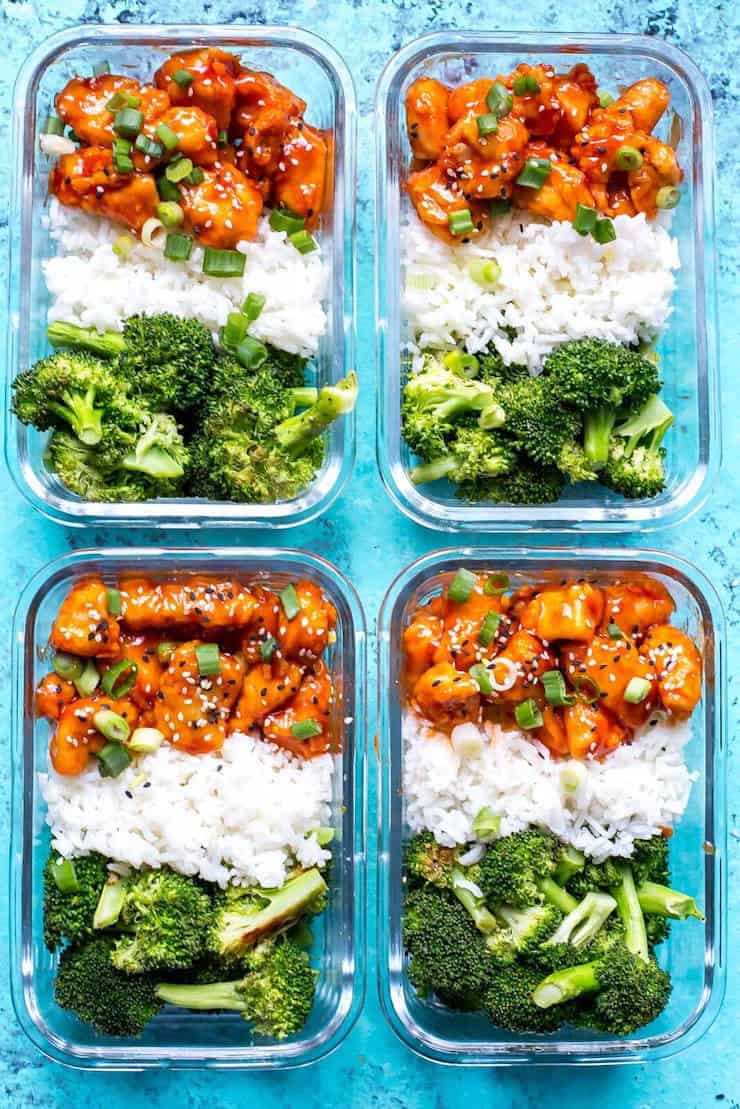 Carnitas Burrito Bowls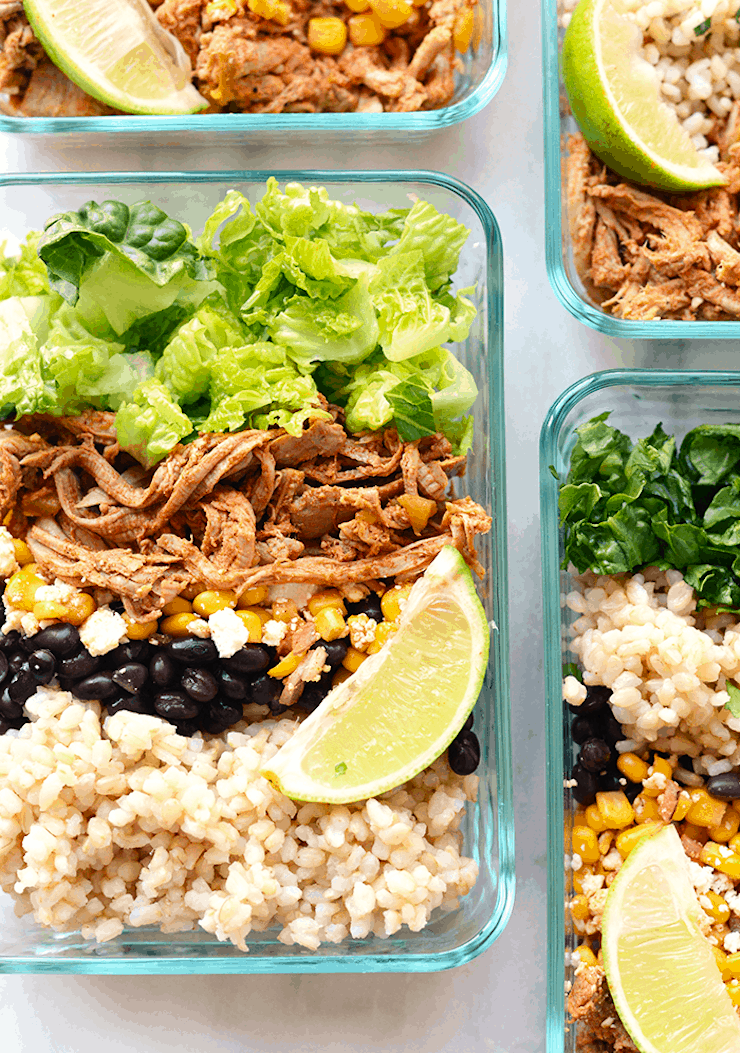 from fitfoodiefinds.com
Best Fried Rice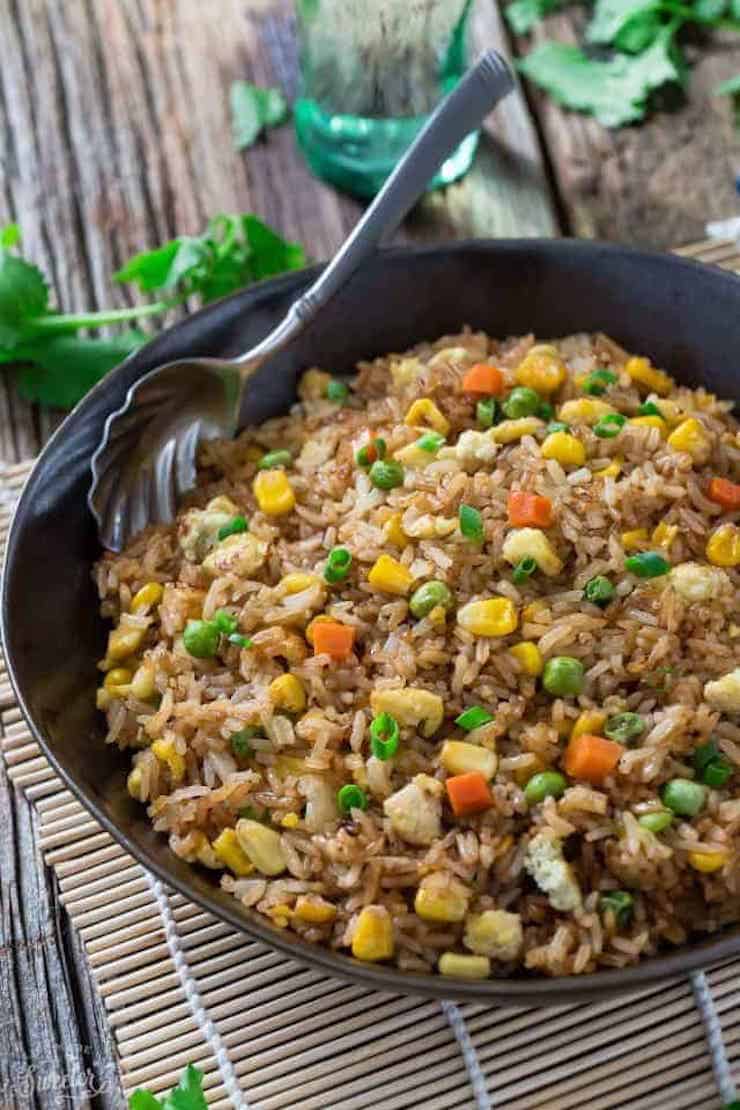 Healthy Roasted Chicken and Veggies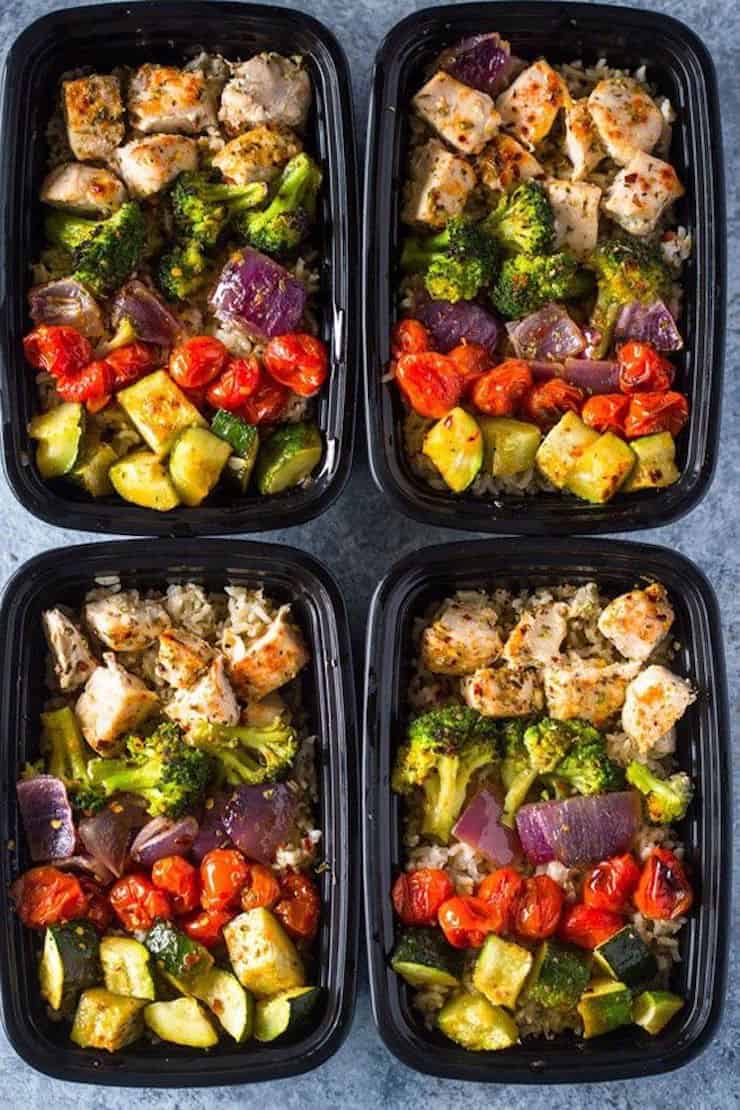 Chicken Bowls: 5 Ways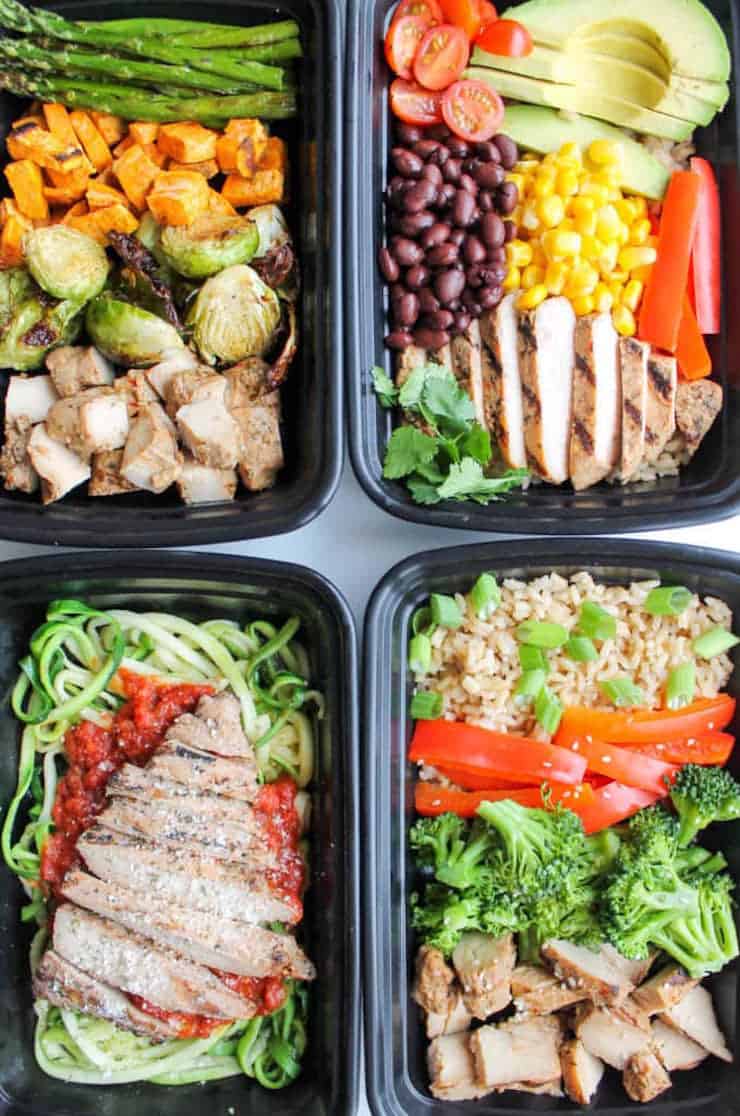 Fajita Bowls with Cauliflower Rice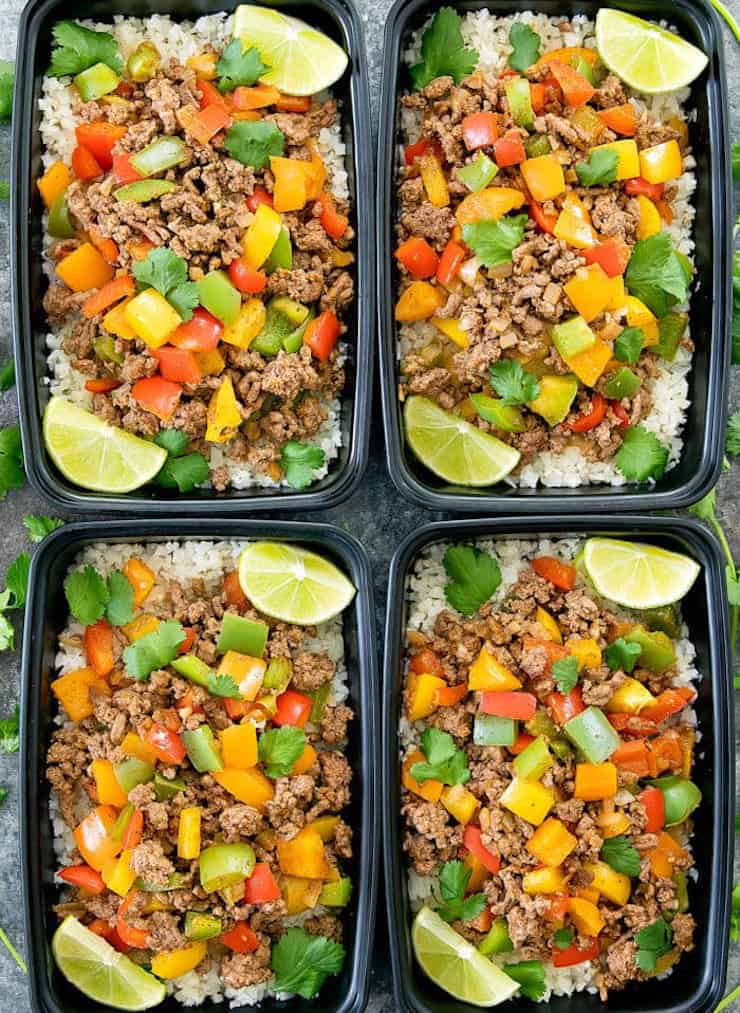 Chicken Pad Thai Noodles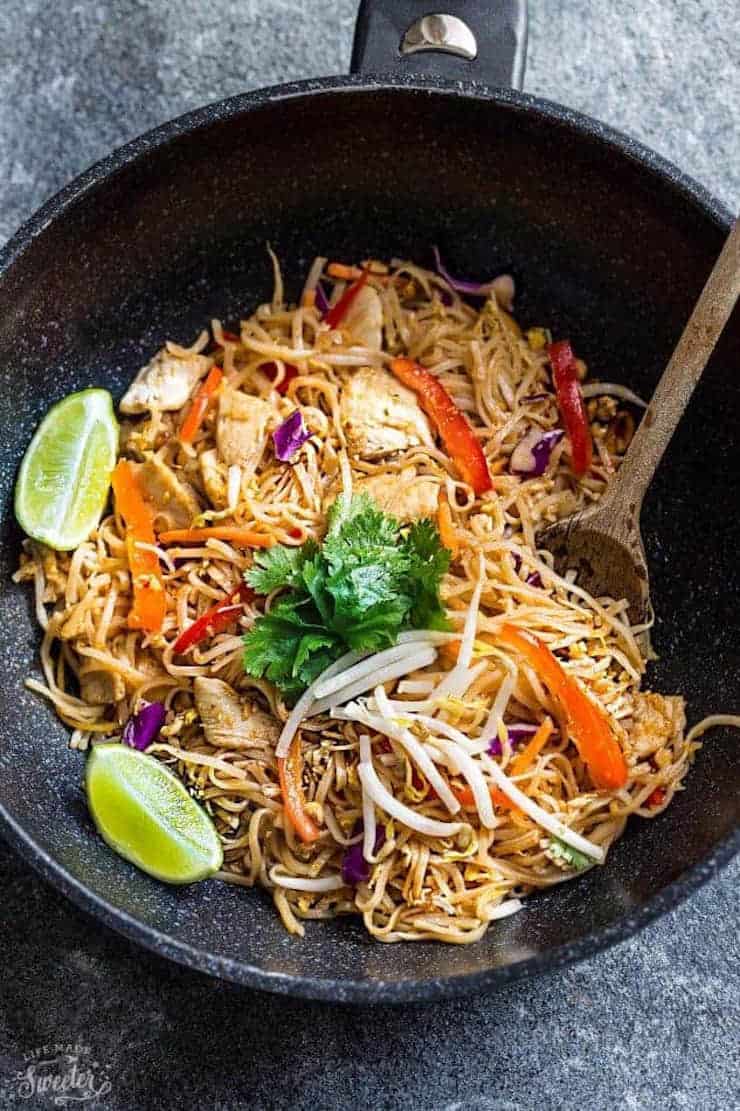 Turkey Taco Bowls with Cauliflower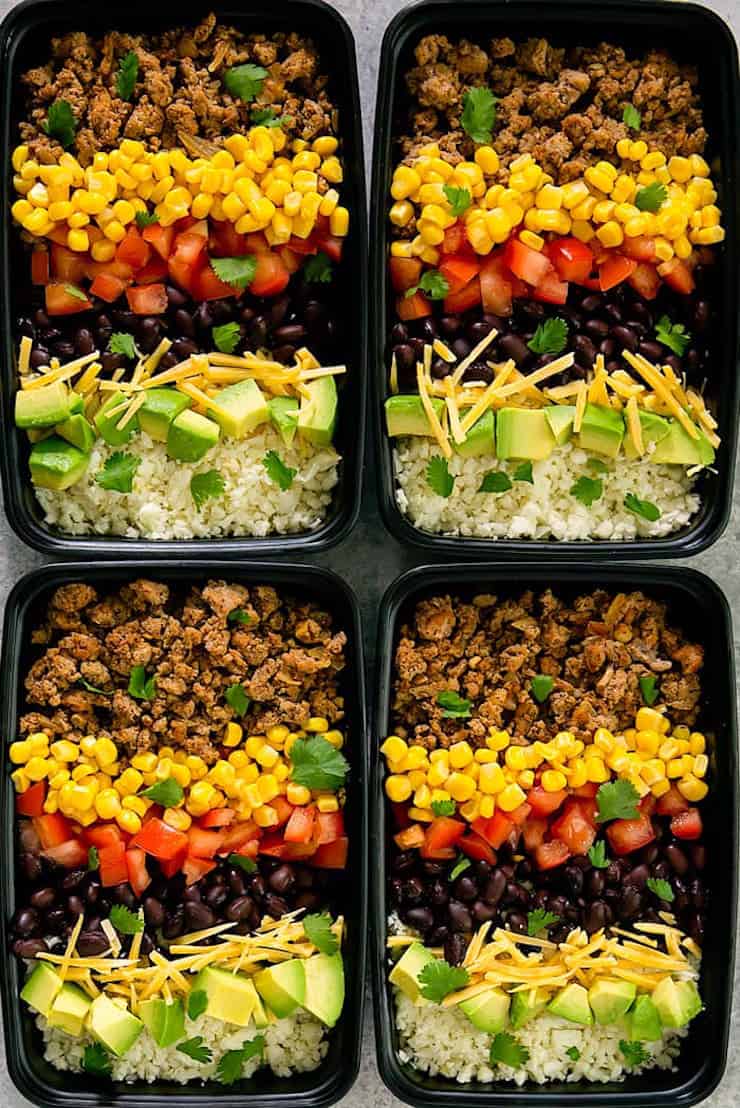 Vegan Sweet Potato Buddha Bowl (also GF)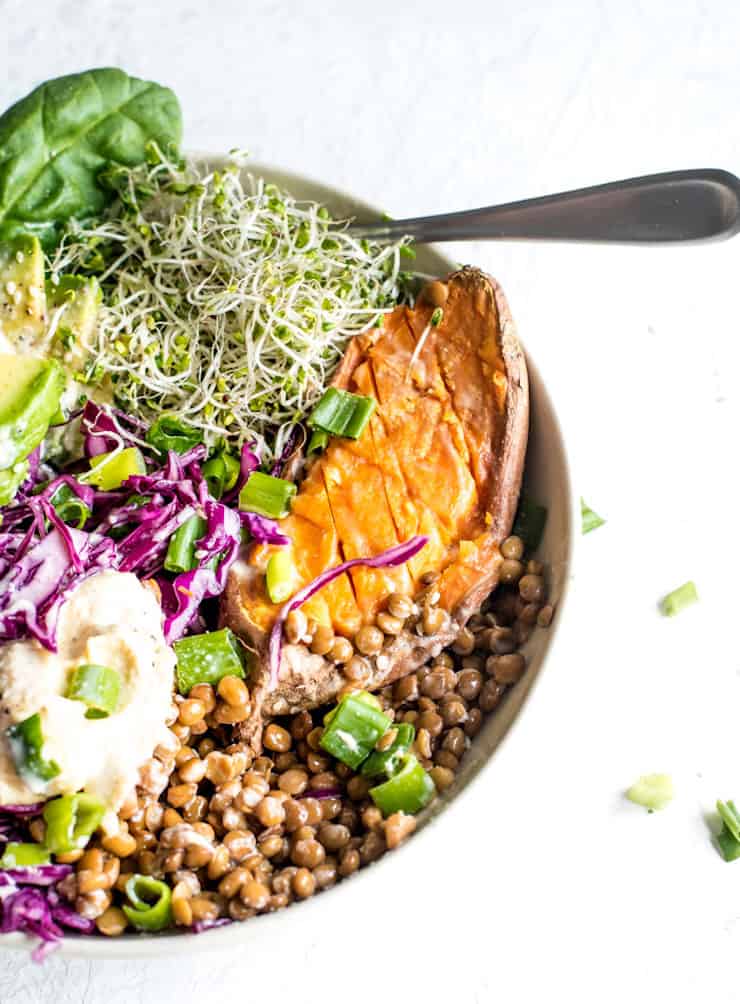 Shrimp Taco Bowls
Beef And Broccoli + Recipe Video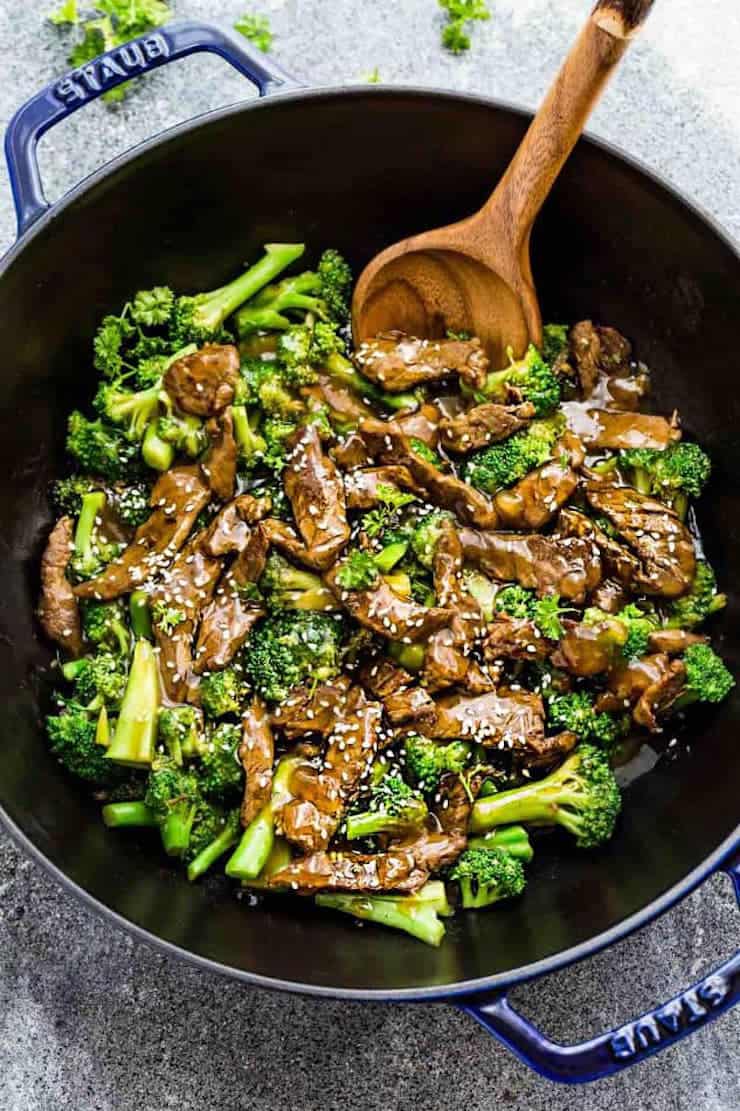 Korean Chicken Bowls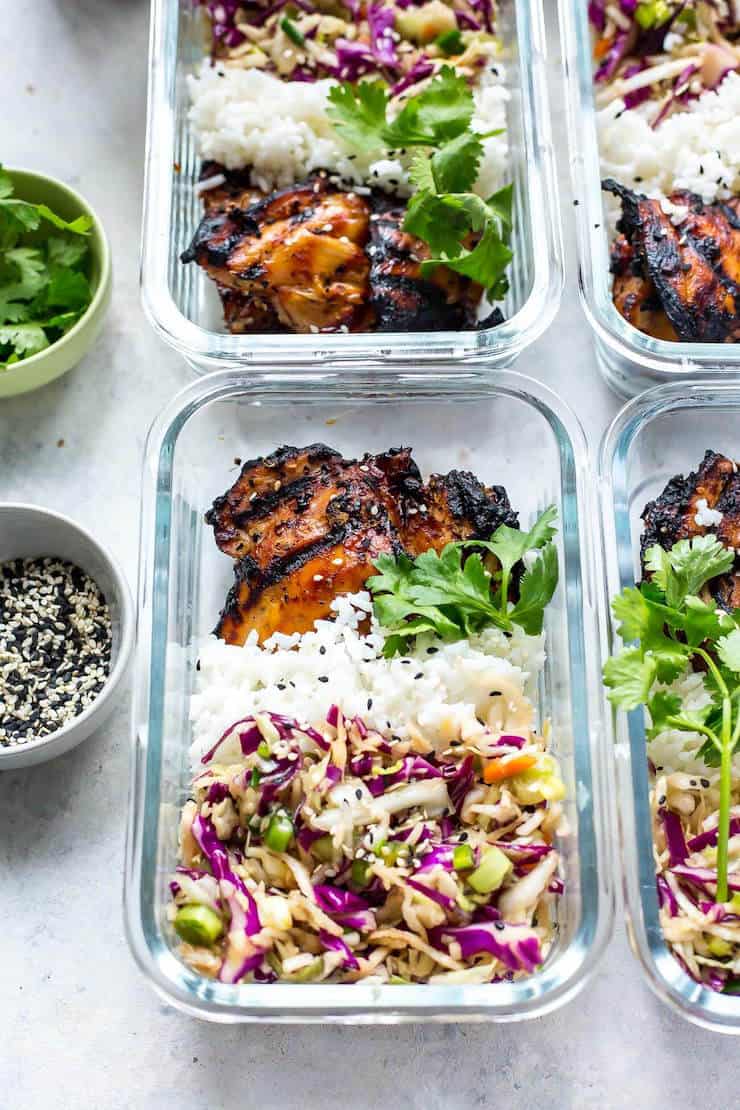 Greek Chicken Bowls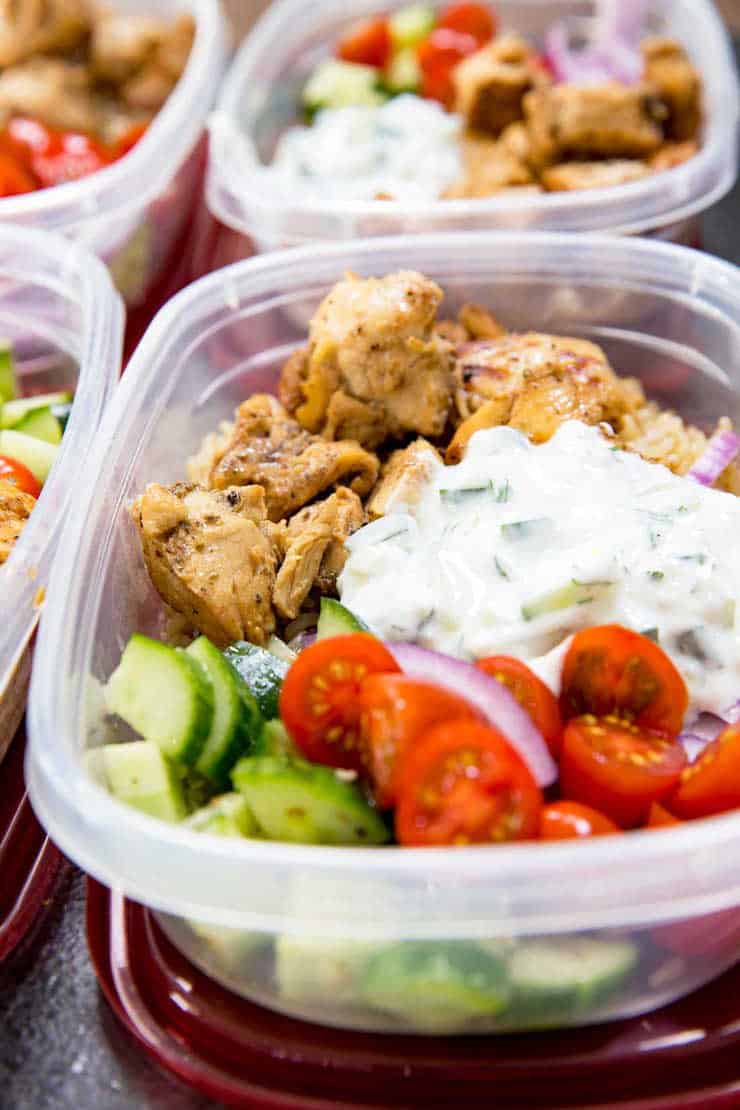 Chipolte Sweet Potato & Quinoa Lunch Bowls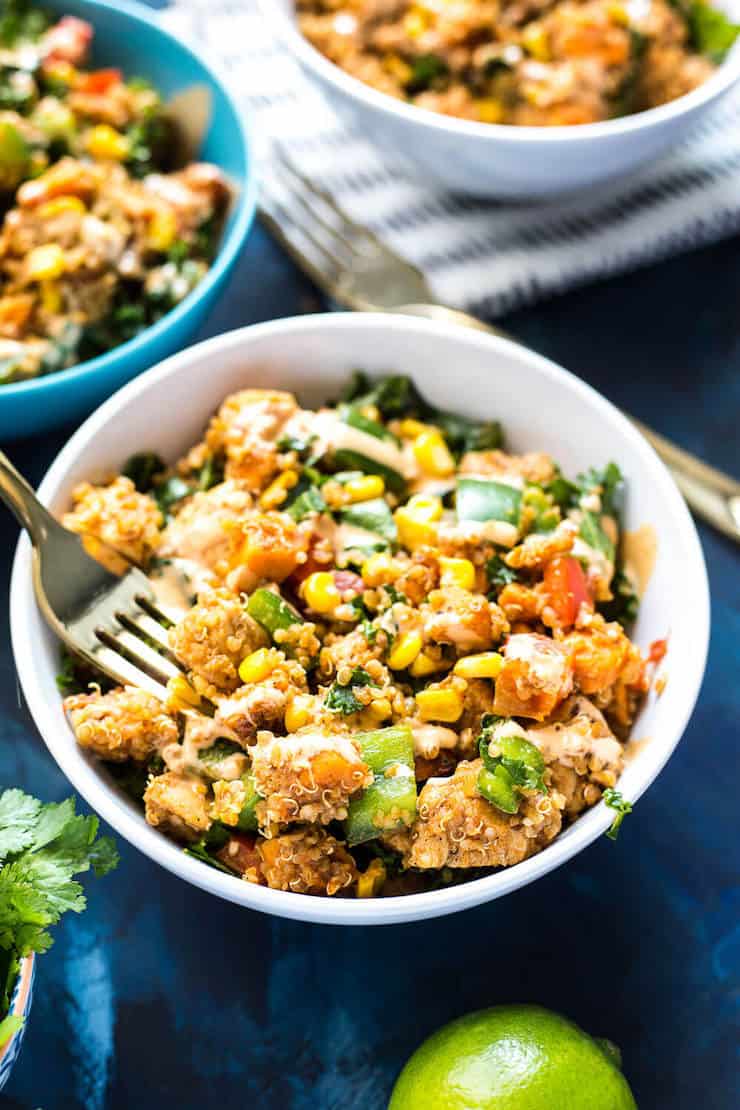 Greek Quinoa Bowls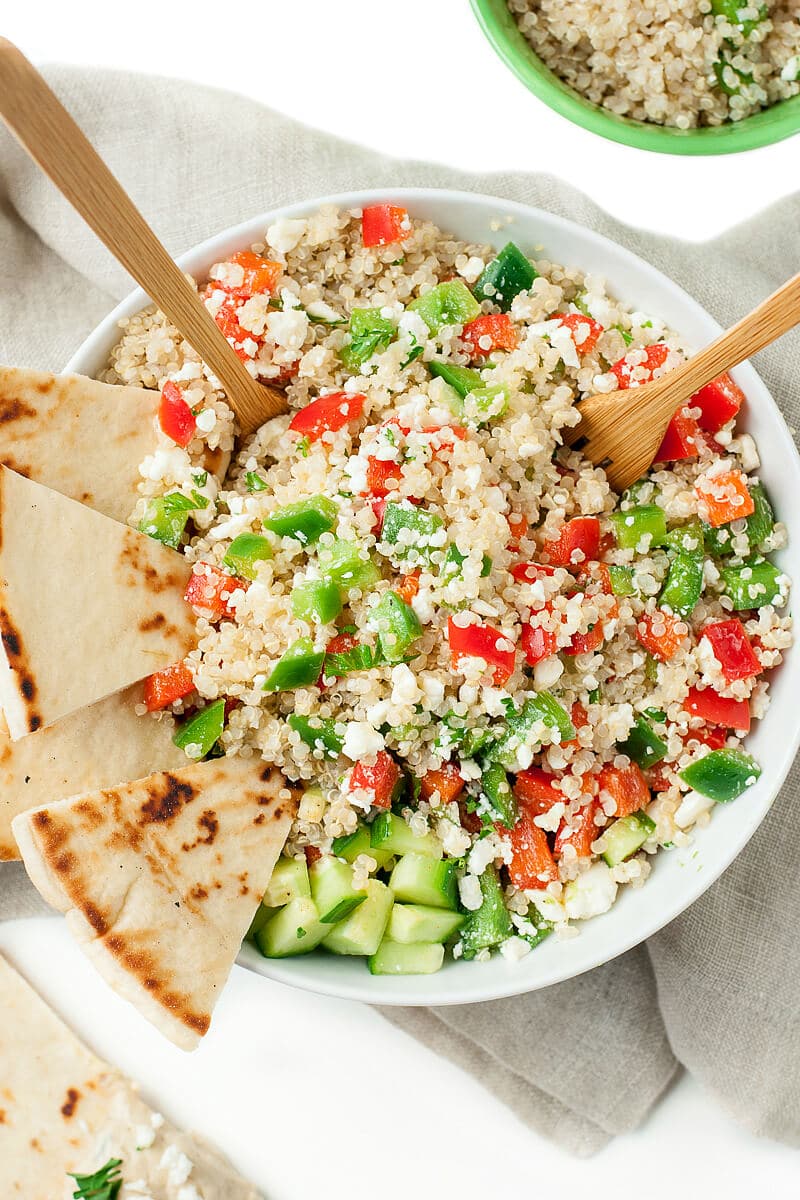 One Pan Teriyaki Tofu And Broccoli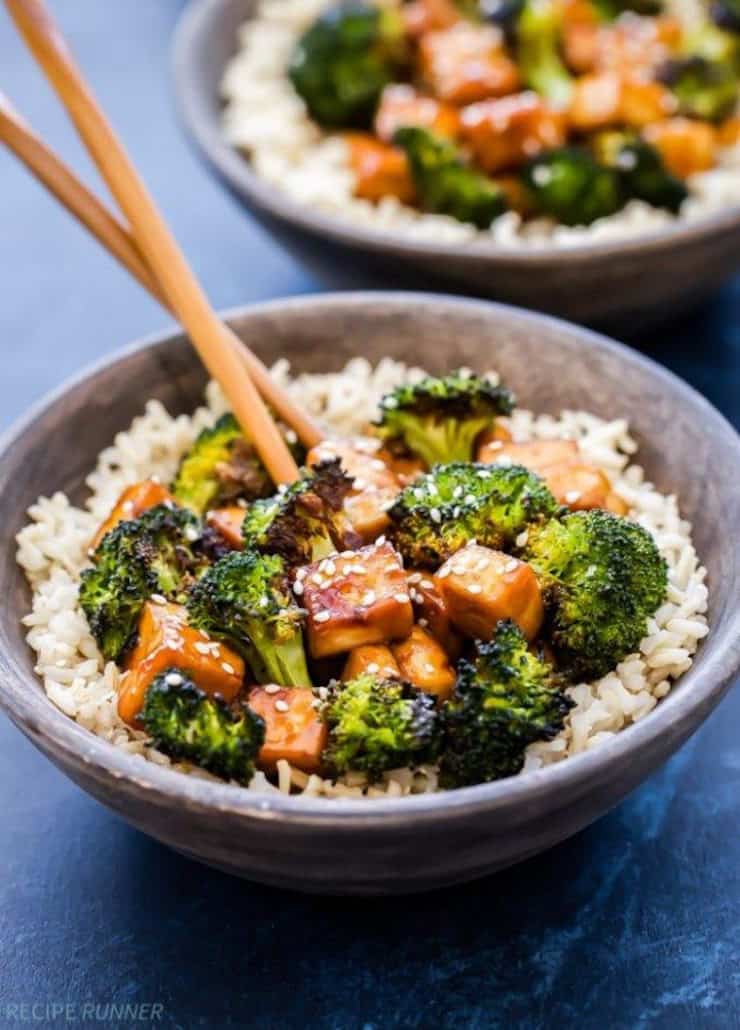 Honey Sriracha Glazed Meatballs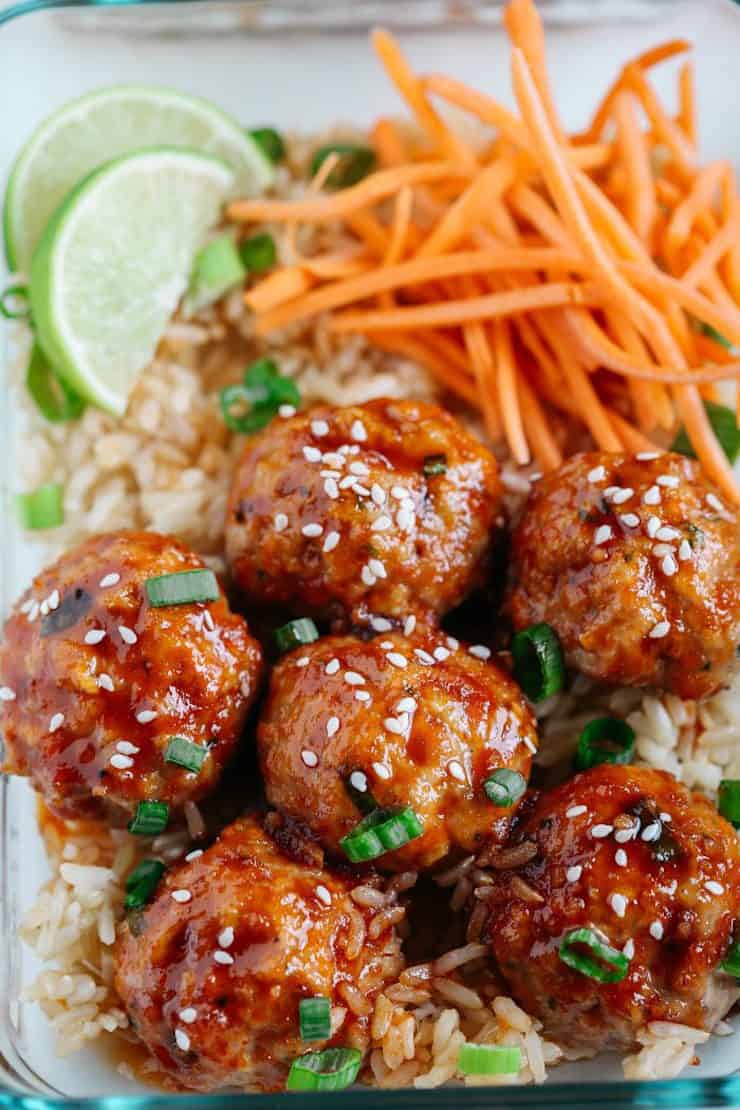 Taco Salad Lunch Bowls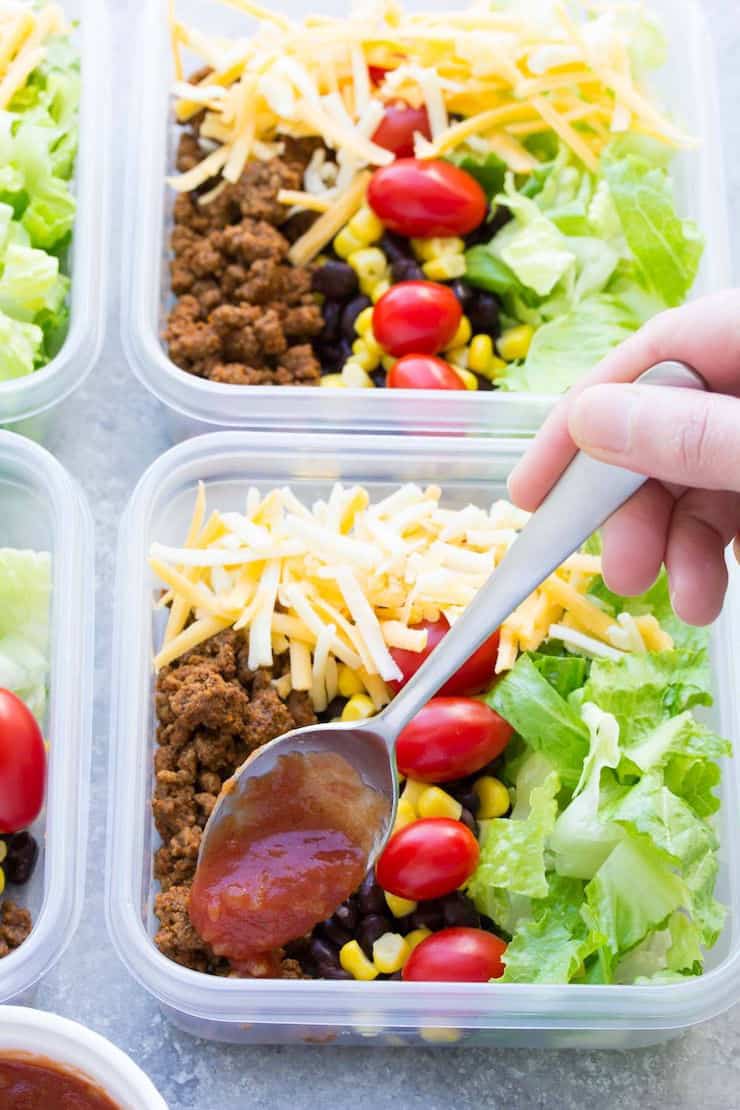 Vegetarian Kung Pao Quinoa Bowls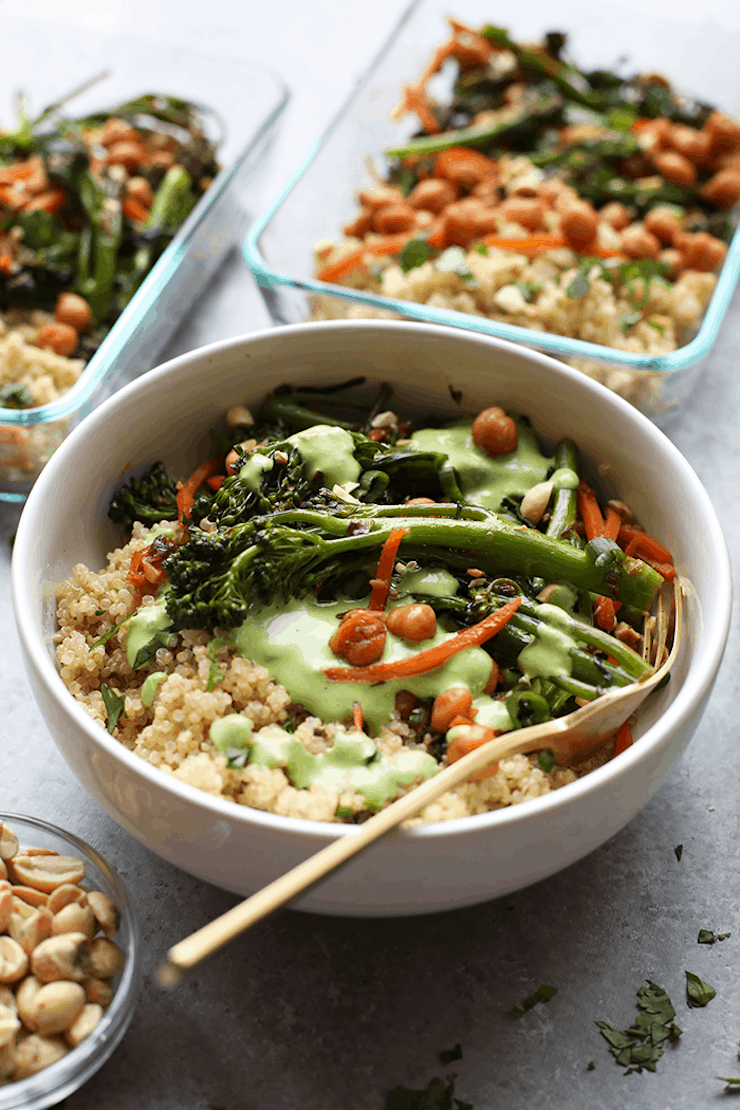 from fitfoodiefinds.com
Summer Glow Buddha Bowl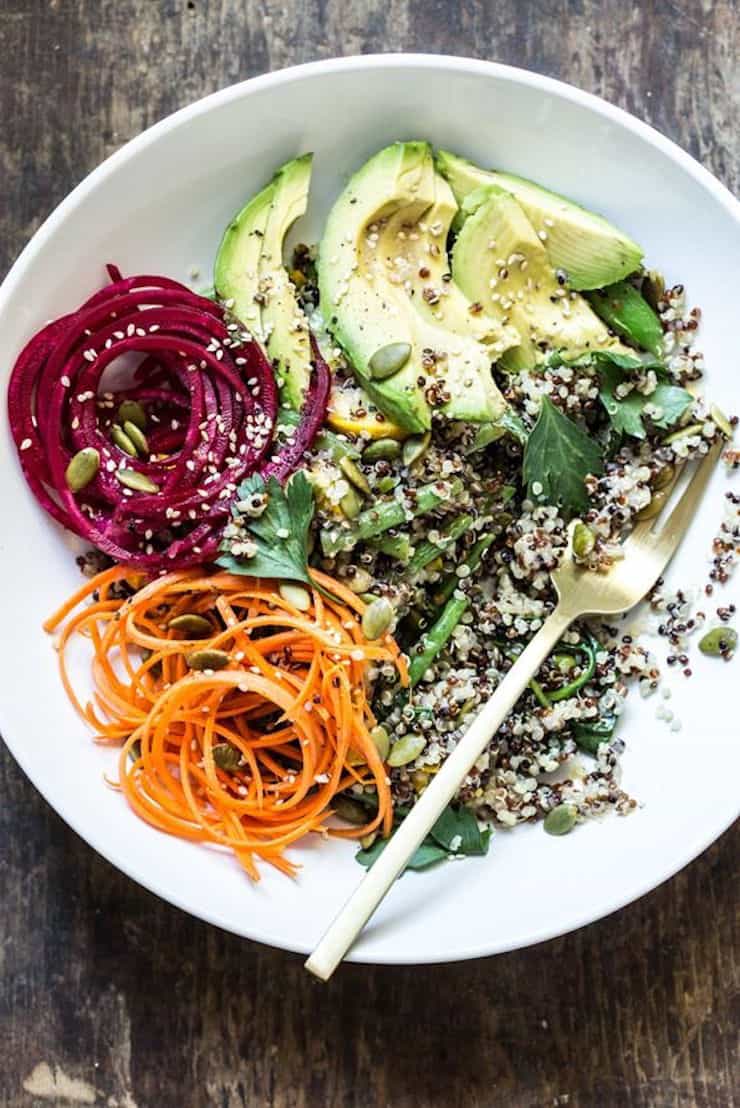 Make Ahead Chicken Fajita Lunch Bowls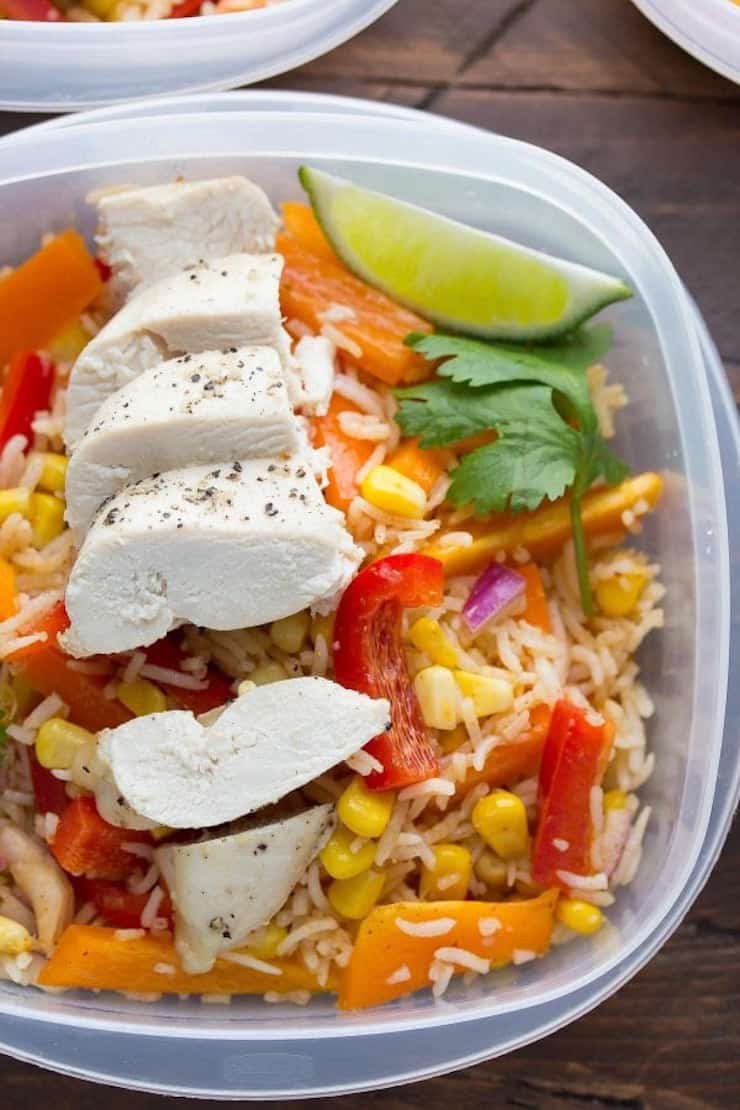 Chicken Fajita Bowls With Cilantro Lime Quinoa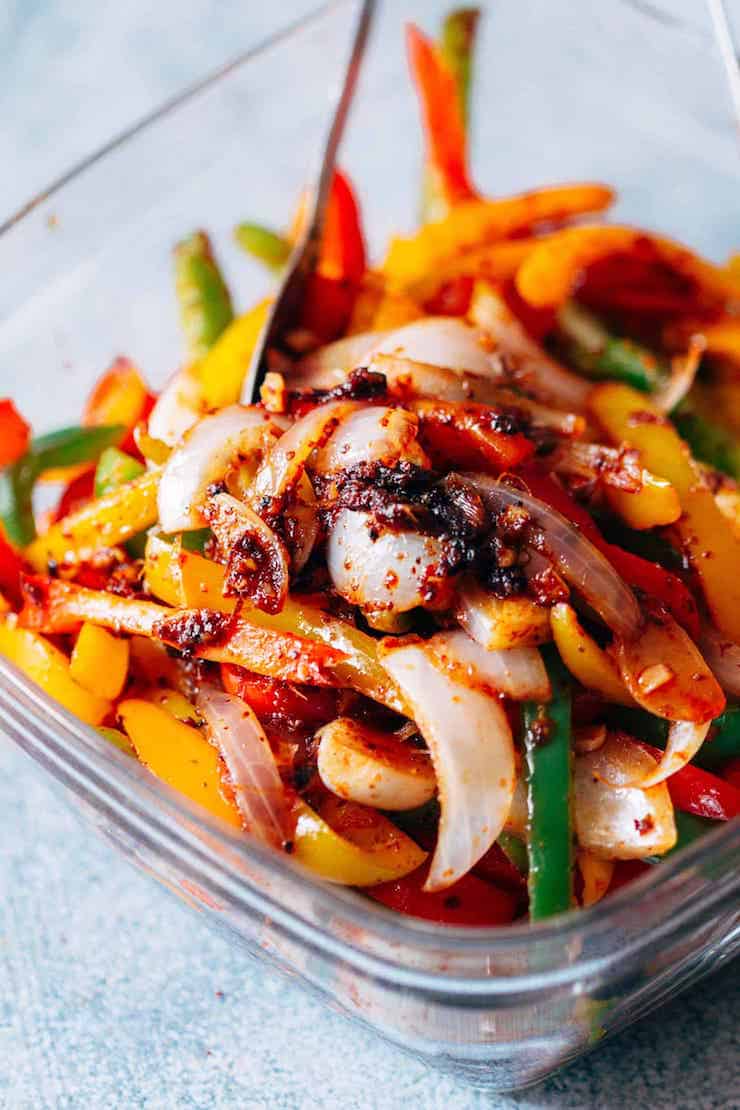 Curried Chickpea Bowls with Garlicky Spinach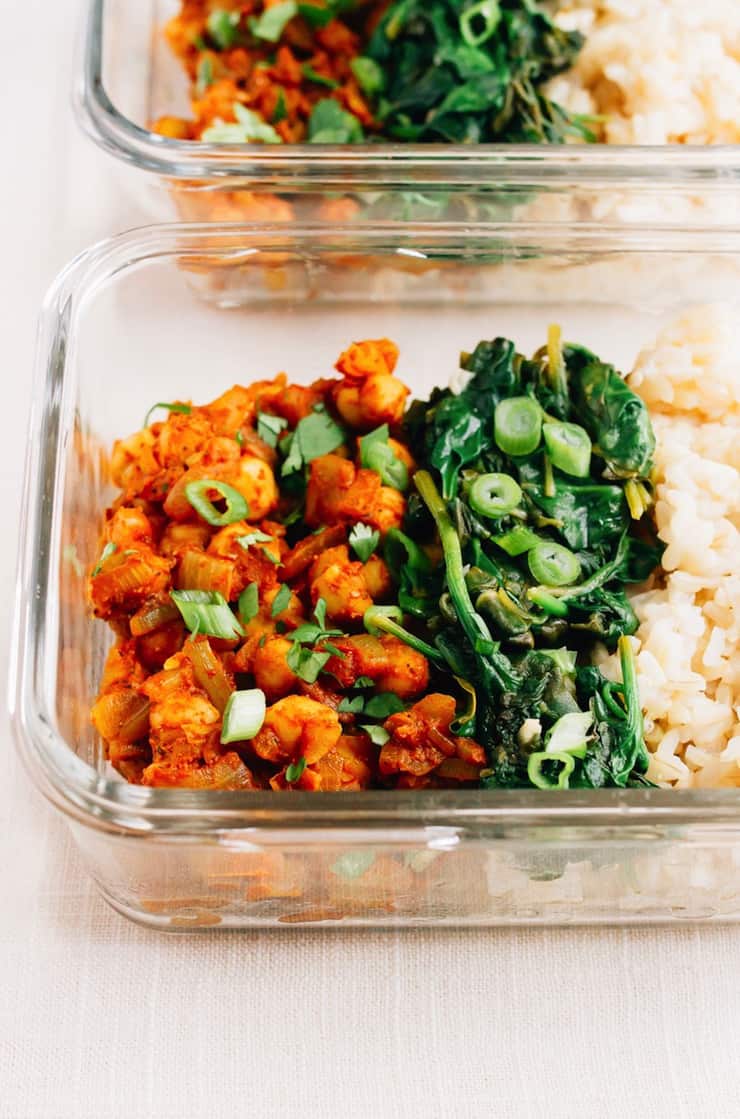 Teriyaki Chicken And Broccoli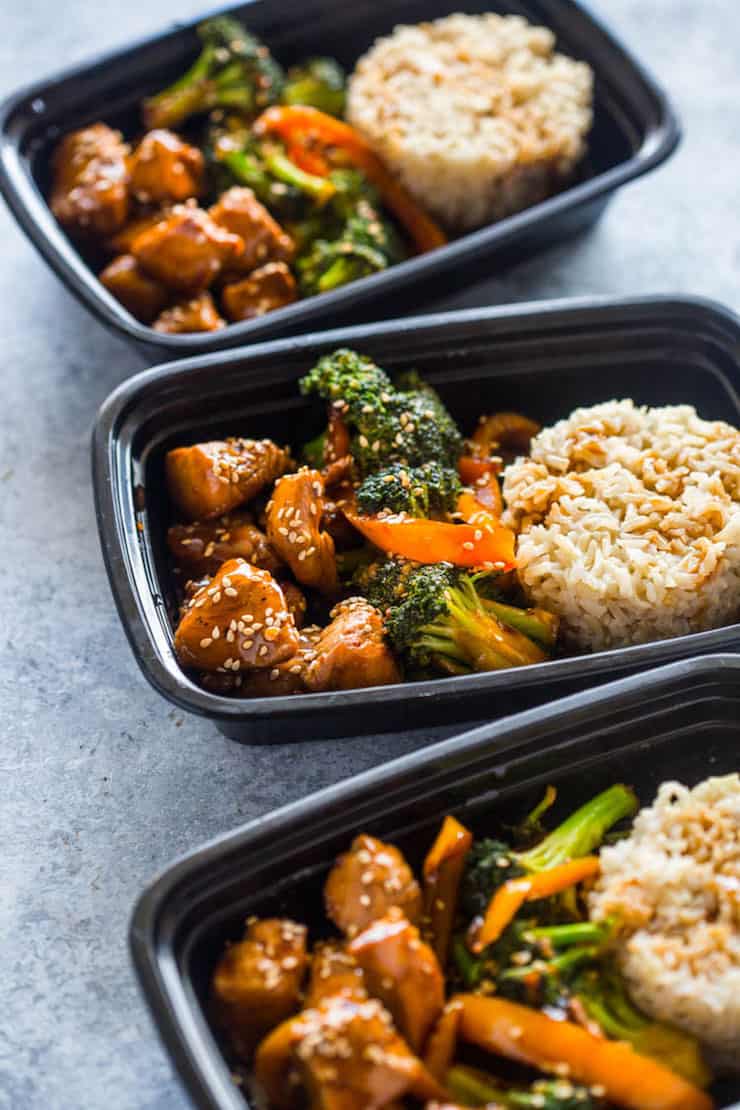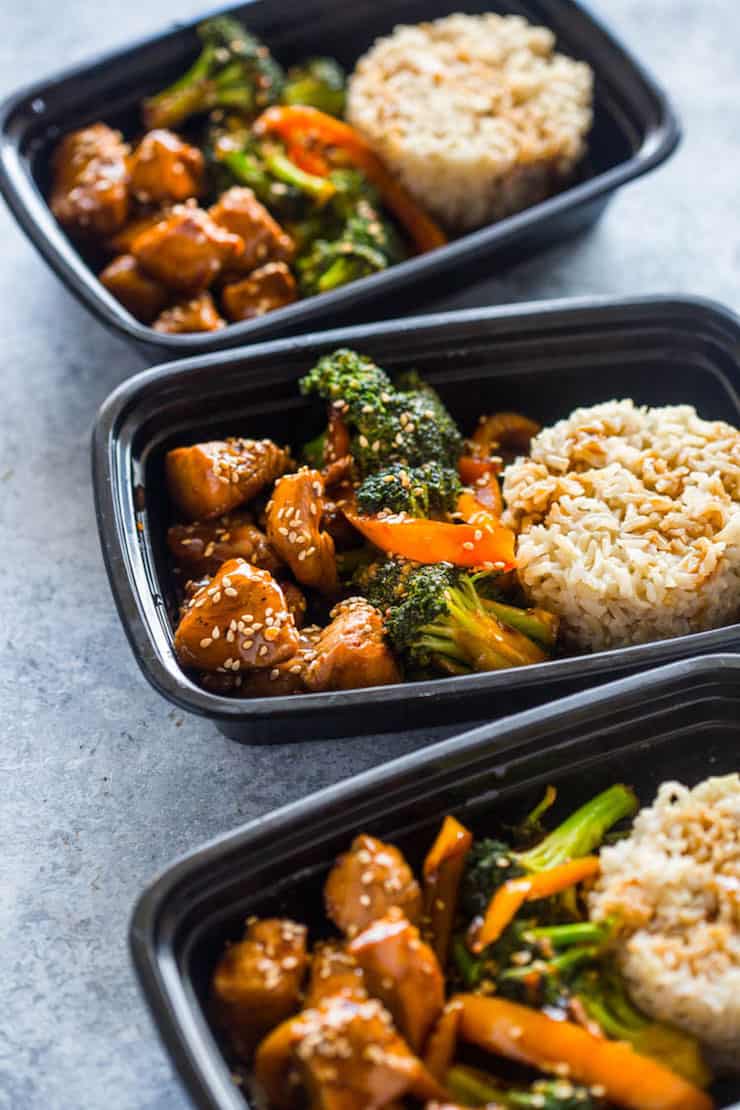 Chicken Breast Recipes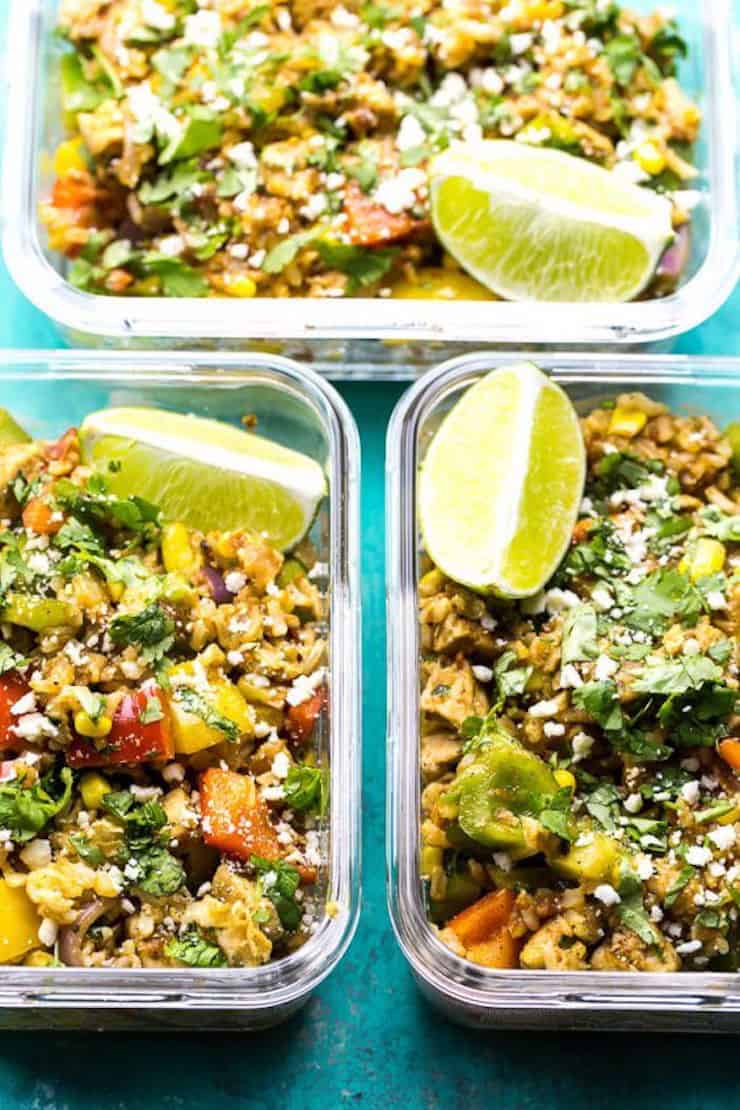 Ground Turkey Bowls 4 Ways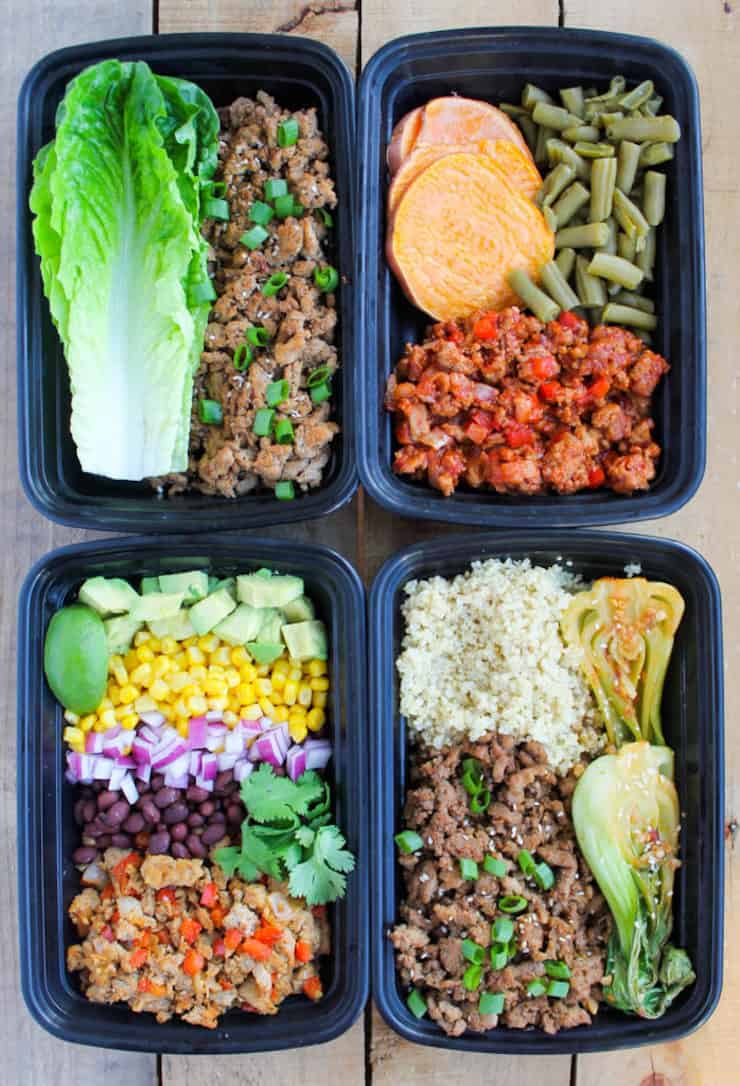 Chicken Burrito Bowls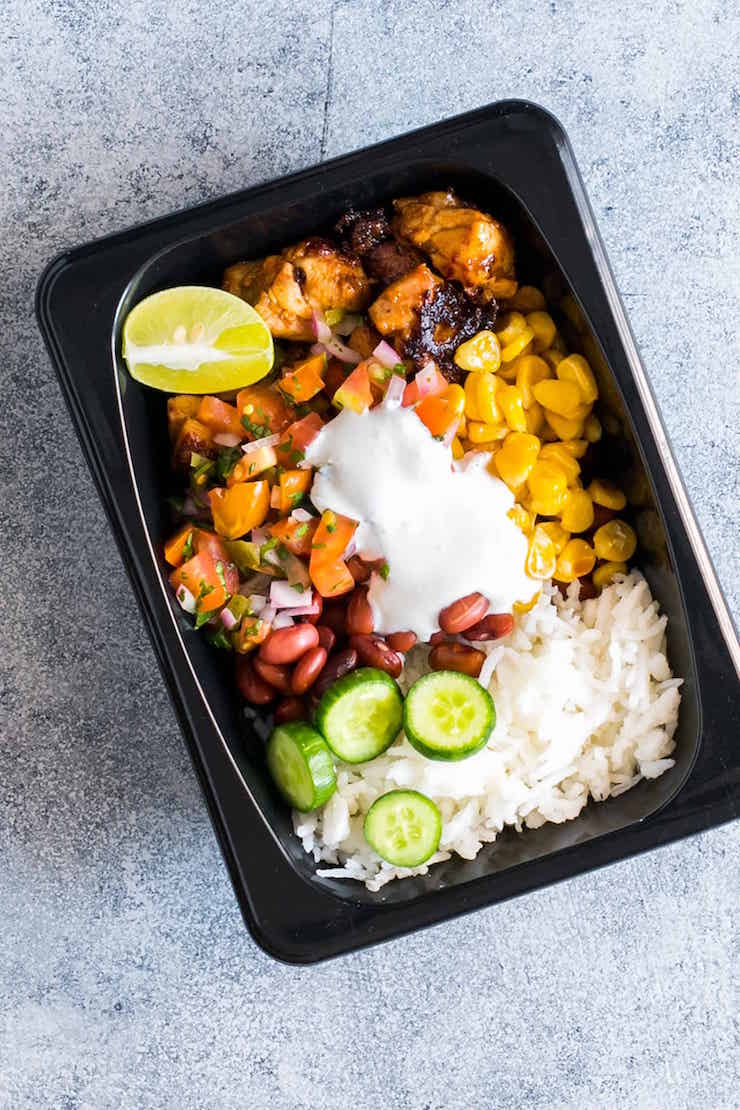 Greek Couscous Salad (use vegan cheese instead of feta)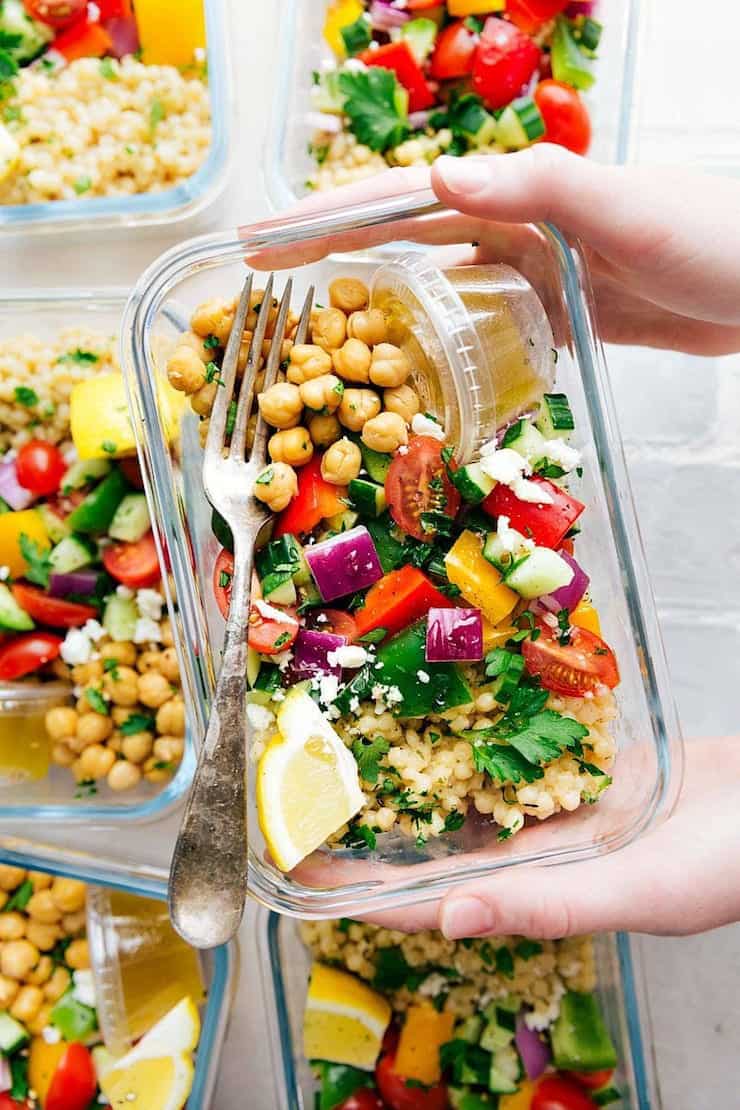 Cashew Chicken Sheet Pan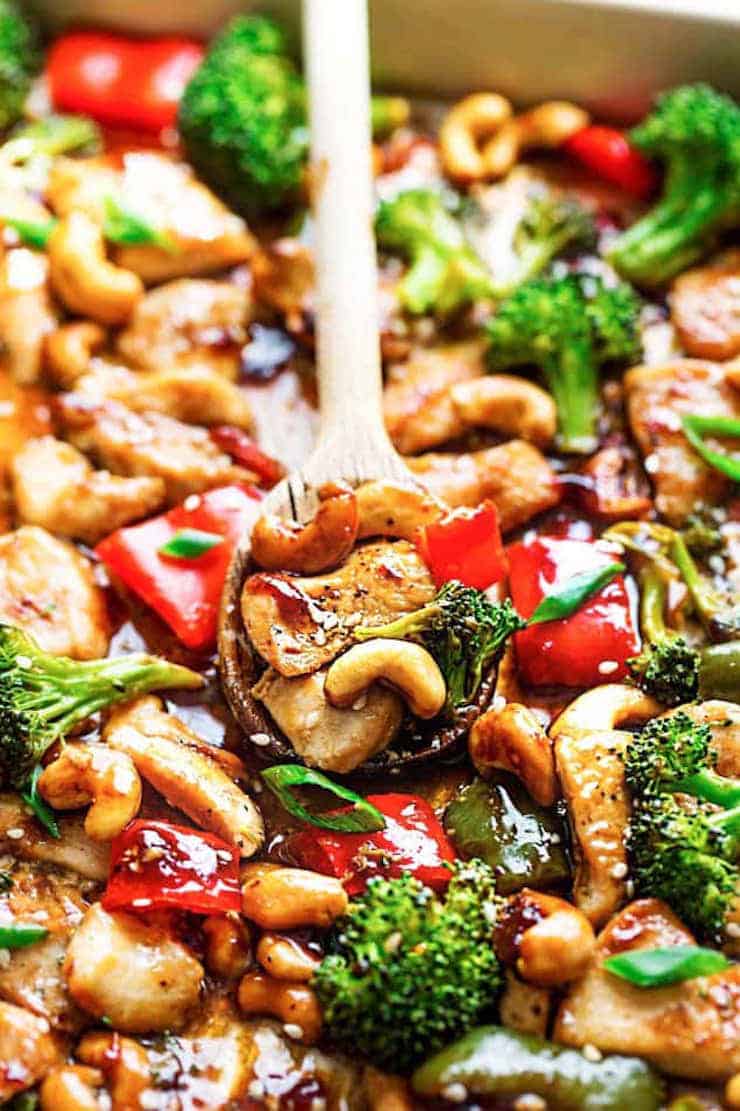 Get Started With Meal Prepping With 9 Ingredients
I hope you enjoyed our list of meal prep ideas to get started in your journey of healthy eating!
Access our complete list of healthy recipes!