photo source: twopeasandtheirpod.com
Healthy Sandwiches
Enjoy 25 healthy sandwiches for dinner or as a quick snack.
Simple to prepare, take to school or work for a healthy lunch.
A healthy sandwich is an all time favourite meal. It's easy to pack, fits most budgets as its cheap to prepare.
Sandwich Making Tips
1) Use condiments such as vinaigrettes, pestos, BBQ sauces, chutneys, mayo, butter, cream cheese and salsas.
2) Spread the condiment to the edges of the sandwich to create a seal against wet ingredients.
Add wet ingredients such as lettuce, tomatoes, pickles, and cucumbers to the sandwich when you are ready to eat.
3) For toppings most people go with lettuce or tomato that can cause the bread to get soggy. To maintain crunchiness for your sandwich go for the following toppings:
Seeds
Nuts
Shredded cabbage
Sliced cucumber
Sliced peppers
4) Use the right bread. The moister the filling, the drier and denser the bread should be.
5) Use a good thick crust or large tortillas, for moist fillings. This type of bread will keep ingredients where they need to be.
What Is The Healthiest Sandwich Filling?
Chicken
Turkey
Fish
Fruit
Pesto
Avocado
Spinach
Fresh vegetables
Roasted vegetables
Smoked salmon
Are Sandwiches Healthy For Losing Weight?
Sandwiches are filled with lean protein, complex carbs, healthy fats and fiber packed veggies.
Despite some sandwiches filled with grilled cheeses, sandwiches can absolutely help you work toward your weight loss goals. A salad sandwich with whole grain bread instead of white bread can help you have a full tummy without compromising taste.
For healthy weight loss sandwiches make it easy to add more whole foods to your diet.
Types Of Sandwiches
Meat sandwiches
Seafood sandwiches
Vegetable sandwich
Grilled sandwich
Fried sandwich
Egg sandwich
Sloppy joe
French dip
Cheesesteak
Two slices of bread with ingredients in between
Two halves of a baguette or roll with ingredients in between
Triple decker sandwich
Club sandwich
Monte cristo sandwich
Hero, hoagie, or submarine sandwich
Open-faced sandwich
Pocket sandwich
Pinwheel
Tea – mini sandwich
Tramezino
Pan bagnat
Ribbon
Mosaic
Panini
Muffuletta
Cheese sandwich
Reuben sandwich
Roast beef sandwich
Hot dog
Torta
BLT
Types Of Bread Used
Bagels
Batard
Baguette
Rye
Pita
Buns
English Muffins
Focaccia
Croissant
Ciabatta
Bread Sandwich Recipe Alternatives
What's A Good Replacement For Wheat Bread?
1) Oopsie bread a popular low carb bread.
2) Ezekiel bread is one of the healthiest breads.
3) Rye bread is mush higher in fiber than wheat bread.
4) Corn tortillas is totally wheat free.
5) Lettuce wraps such as our popular posts healthy wraps or taco lettuce wraps.
6) Use slices of sweet potato as a substitute for bread, especially with burgers.
7) Vegetables can be used as a substitute for bread such as sweet potato, eggplant, bell peppers, butternut squash, cucumbers and large portobello mushroom.
8) Cauliflower breadsticks or pizza crust.
9) Fried egg is a delicious option to use to replace bread.
10) Sourdough bread is made from fermented grains. Get the recipe here.
11) Buckwheat flatbread is very low carb, wheat and gluten free and high in protein.
12) Chickpea flatbread – chickpea also known as garbanzo bean is gluten free.
13) Rice wraps such as a salad roll.
14) Nori wraps is made from nori seaweed. Its traditionally used for sushi by rolling vegetables and fish into a roll with rice.
However,  you can also use nori as a wrap with avocado, cucumber, brown rice, quinoa, carrot sticks etc. Use your imagination.
Which Cheese Is Best For Sandwiches?
Goat cheese
Havarti
Swiss.
Sharp cheddar
Blue cheese
Muenster
Provolone
Pepper Jack
American
Feta
Types of Cold Sandwiches
Basic sandwich with vegetarian ingredients for vegans or cold meat
Cold sandwich wraps filled with ingredients in a healthy wrap
Cold sandwich rolls rolled in a flat bread i.e. Tortilla
Triple decker cold sandwich with cold meats, vegetables, and condiments
Types Of Hot Sandwiches
Closed sandwich that contains a hot filling between two slices of bread i.e. Panini
Fried sandwich that is dipped in egg batter then fried i.e. Monte Crisco
Hot triple decker with more than two sandwiches decked on top of each other
Hot open faced sandwich i.e. Pizza with hot meats or roasted vegetables
How To Prepare Hot Sandwiches
Hot sandwiches can be a delightful treat, offering warmth and comfort in every bit. Here's how you can whip up some delicious, hot sandwiches at home:
Start With A Quality Bread
For a sturdy foundation, choose whole wheat bread with thick slices. Not only is it a healthier option, but it also stands up well to various fillings, ensuring your sandwich doesn't fall apart as you savor it.
Protein-Packed Fillings
For those looking for healthy sandwich ideas, cooked chicken and canned tuna are excellent choices. Tuna salad, made with Greek yogurt instead of mayo, gives you a creamy texture without the added fats. You can also consider egg salad made with boiled eggs, another protein-rich option that can be heated to perfection.
Cheesy Goodness
Nothing says 'hot sandwich' like melty cheese. Layer your favorite cheese, whether it's cheddar, mozzarella, or swiss, for that irresistible gooey touch. For a healthier twist, opt for low-fat versions to add flavor without the guilt.
Add Some Greens
Before you place your sandwich on the heat, layer in some leafy greens. Spinach, arugula, or kale can add a crunchy texture and nutritional boost.
The Sweet Touch
For those with a sweet tooth, a jelly sandwich, when heated, provides a warm, gooey center that's simply hard to resist. Pair it with some nut butter for added protein and flavor.
Cooking Techniques
Whether you are using a pan, oven, or sandwich press, ensure both sides of your sandwich are evenly toasted. This not only heats the ingredients inside but also gives your bread a crispy exterior.
Serve With Sides
Hot sandwiches can be paired with a variety of sides. Consider serving them with a side salad, some baked chips, or even a refreshing dip made from Greek yogurt and lemon juice. You can even go savory with mashed chickpeas, kalamata olives or even hummus for nutritious but healthy sandwich recipes.
Tips for Storing and Packing Sandwiches for Freshness
Keeping sandwiches fresh can be the difference between a delightful, healthy lunch and a soggy disappointment. Proper storage and packing techniques ensure the healthier versions of your sandwich remain as tasty as when it was first made.
But how do you keep them fresh?
Toasted Bread Advantage
Starting with toasted bread, especially whole grain bread, not only adds a crunch to your sandwich but also acts as a barrier, preventing moist fillings like chicken salad from making the bread soggy. The toasting process reduces the moisture content in the bread, giving you longer-lasting crispy texture.
Choosing Ingredients Wisely
Ingredients like red onion, which can release moisture over time, should be placed between other ingredients, like lettuce or cheese, to prevent the bread from absorbing moisture. This trick helps maintain the freshness of your sandwich and keeps those calories in check.
Pack Smart for Easy Lunch
If you are packing a sandwich for an easy lunch on the go, consider deconstructing it. Pack the fillings, like your fresh veggies, sour cream, and creamy avocado, and assemble your sandwich just before eating. This method ensures all the components retain their distinct textures, making for a healthier lunch that has fewer calories and maximum flavor.
Wrap It Right
Once your sandwich is assembled, wrapping it tightly in parchment paper or foil can help keep everything together. It protects the sandwic from external moisture and other contaminants.
Refrigerate If Necessary
If you are using perishable ingredients like chicken salad, ensure you store your sandwich in a cool environment. If you are headed to work or school, use an insulated lunch bag with an ice pack.
Other Lunch Ideas
Sandwich Recipes
Enjoy your sandwich with a salad, appetizer or side dish. Get the recipes below.
Italian Melt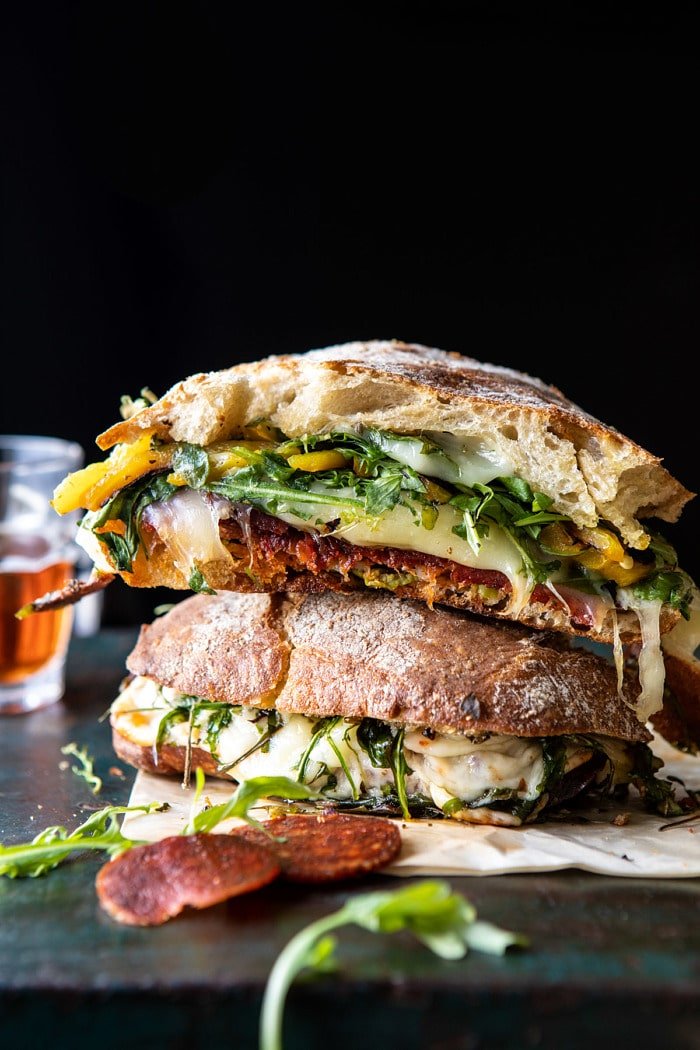 Read full details on: Half Baked Harvest
Loaded Mediterranean Veggie Sandwich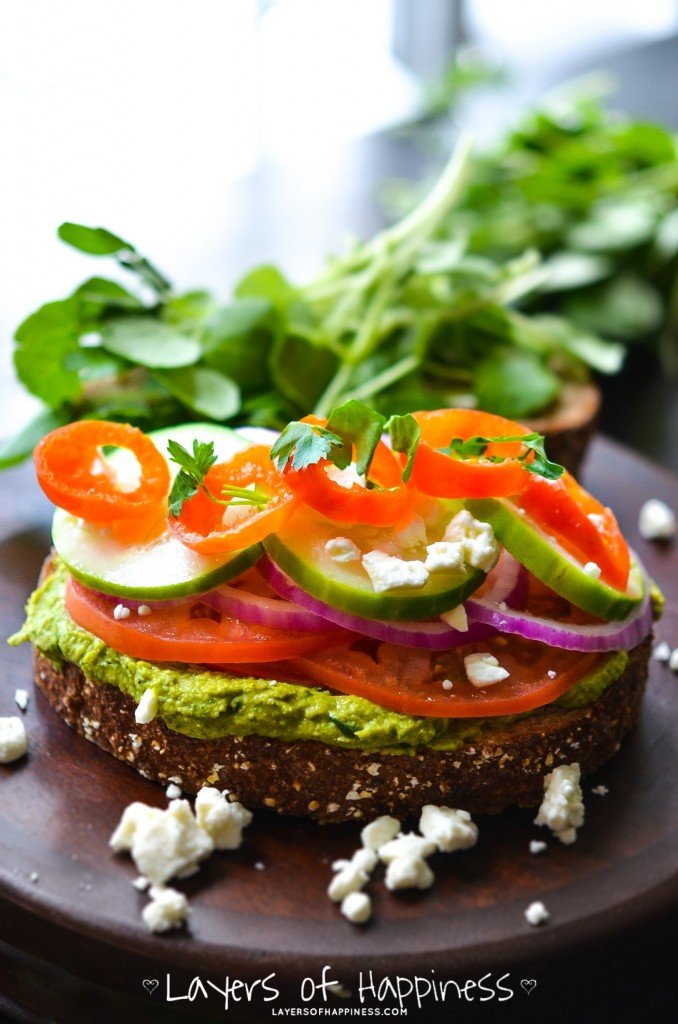 Read full details on: Layers Of Happiness
Healthy Turkey Sandwich With Black Bean Spread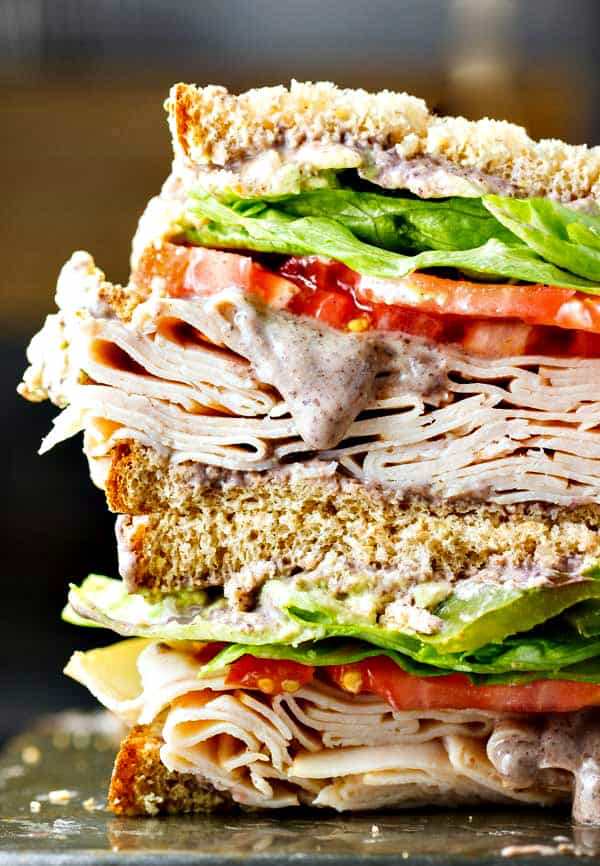 Read full details on: The Wicked Noodle
Greek Salad Hummus Sandwich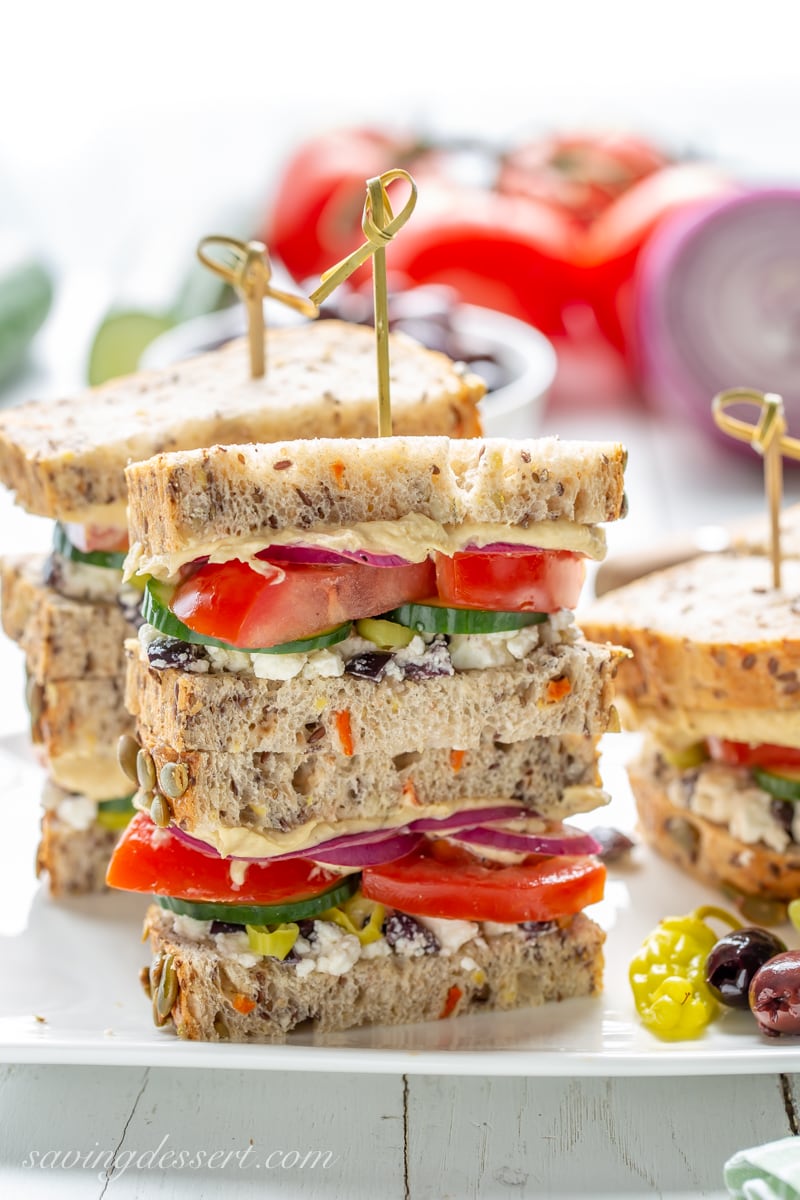 Read full details on: Saving Room For Dessert
Rainbow Roast Vegetable Sandwich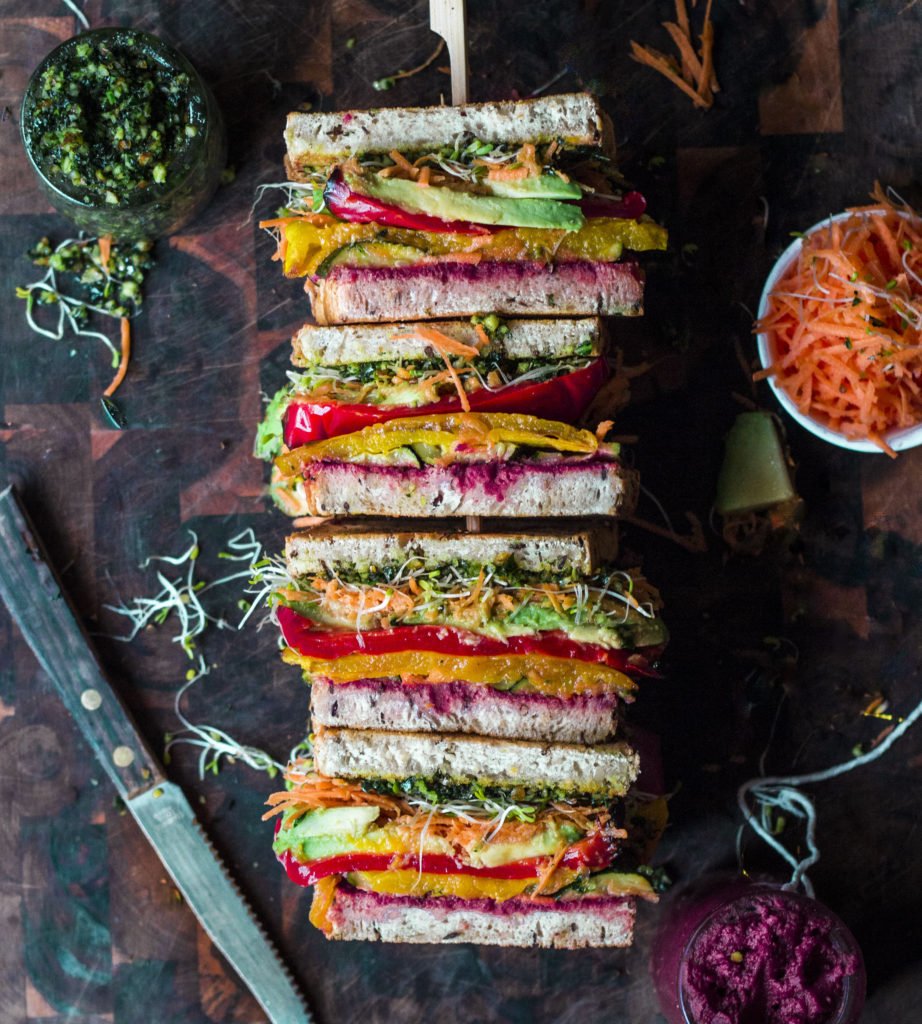 Read full details on: Rainbow Nourishments
Vegan BLT (…minus that egg) With Chipotle Tahini "Mayo"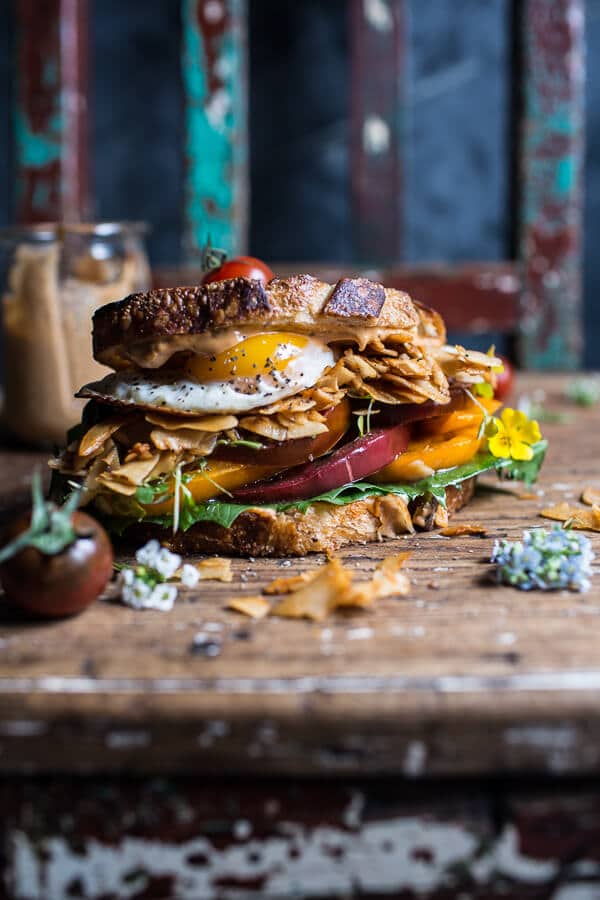 Read full details on: Half Baked Harvest
Turkey Bacon Avocado Grilled Cheese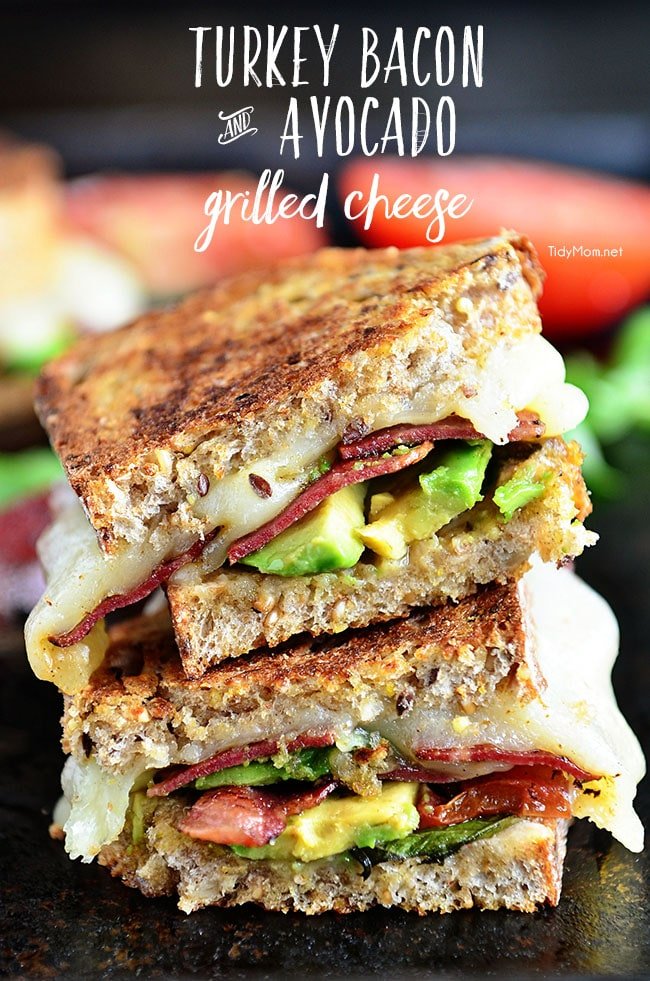 Read full details on: Tidy Mom
Chipotle Hummus Avocado Sandwich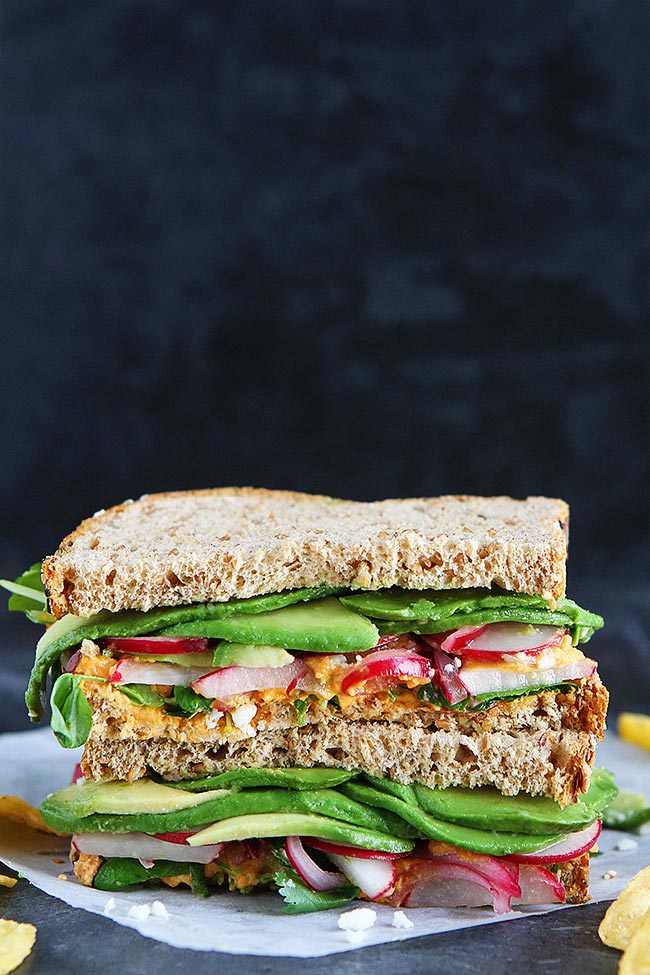 Read full details on: Two Peas & Their Pod
Greek Yogurt Chicken Salad Sandwich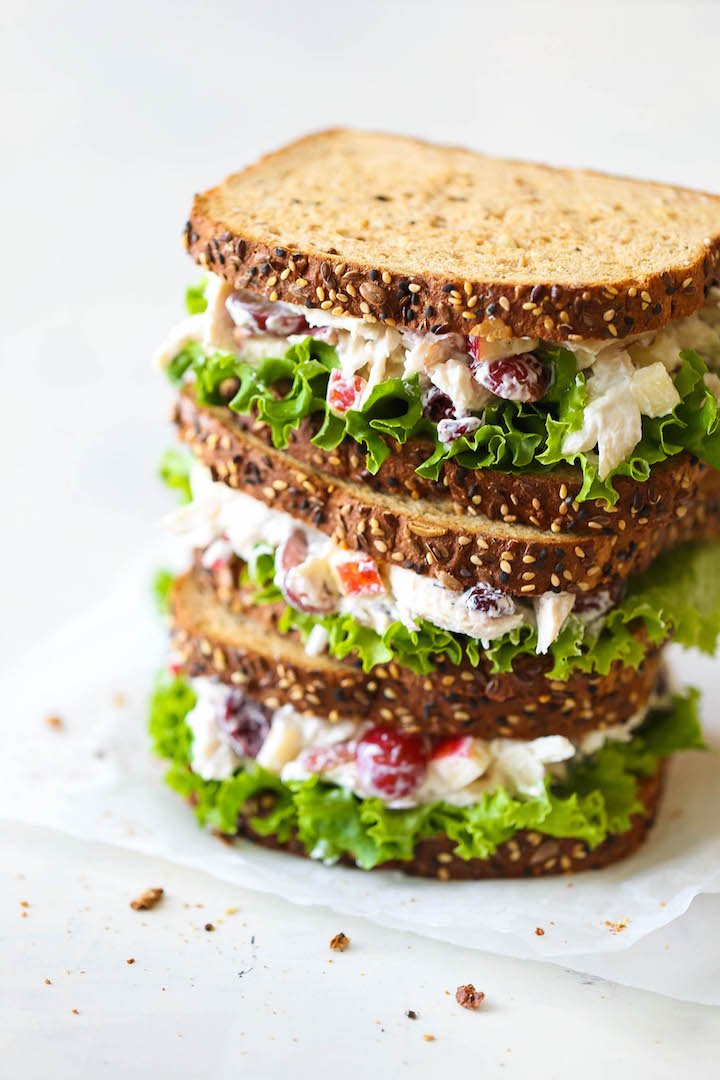 Read full details on: Damn Delicious
Buffalo Chickpea Veggie Burger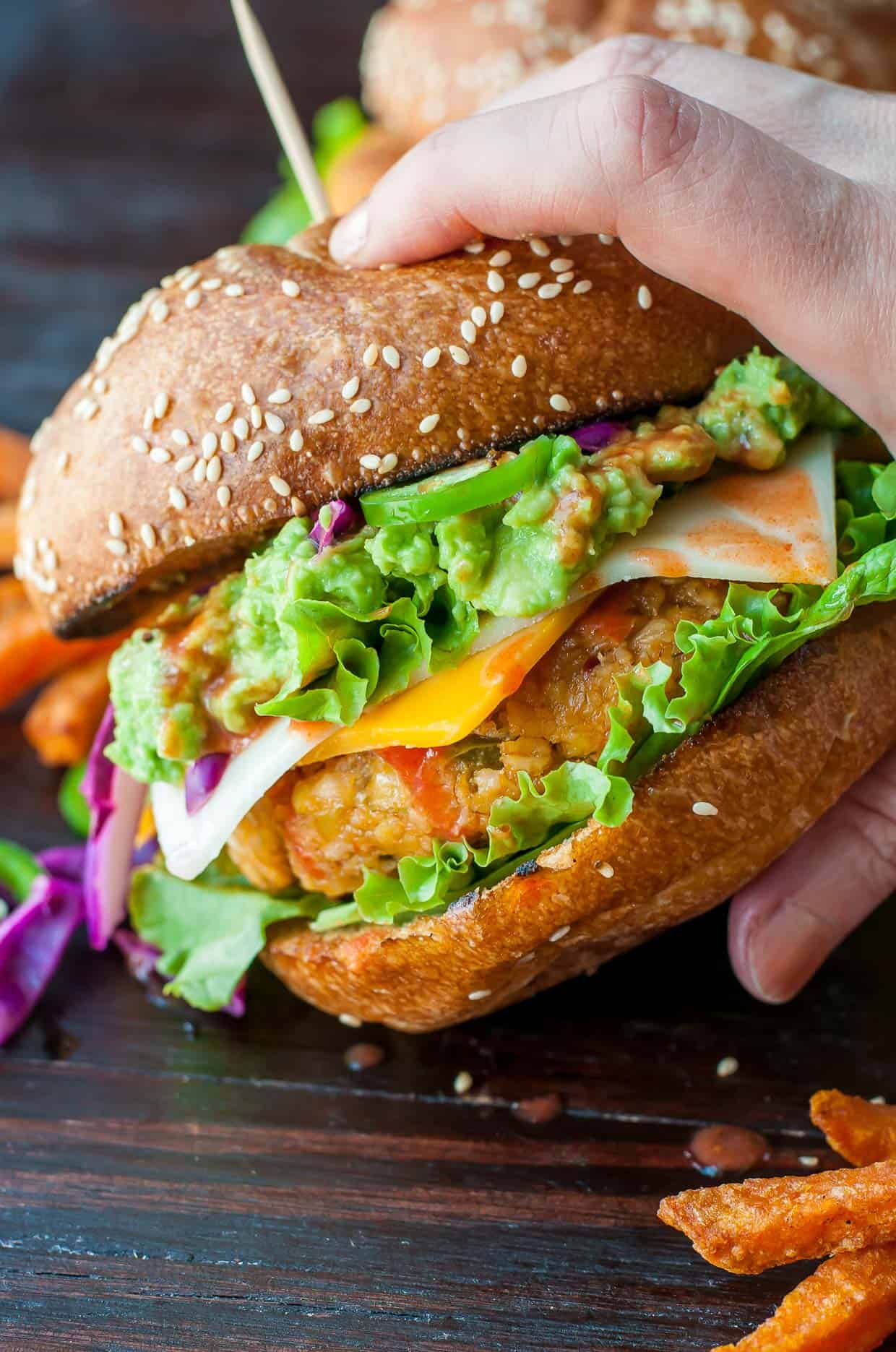 Read full details on: Peas & Crayons
Spinach Basil Pesto & Tomato Grilled Cheese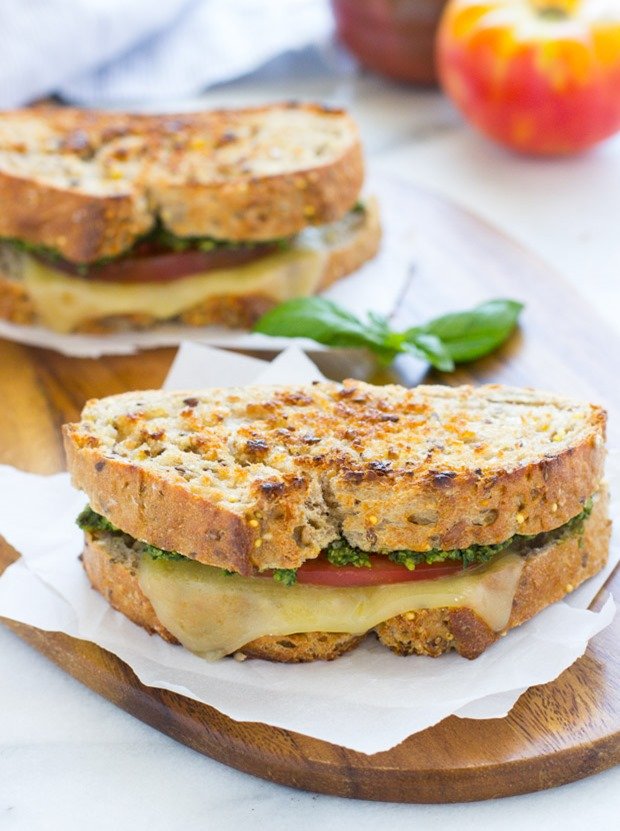 Read full details on: Making Thyme For Health
Leftover Turkey Salad Sandwich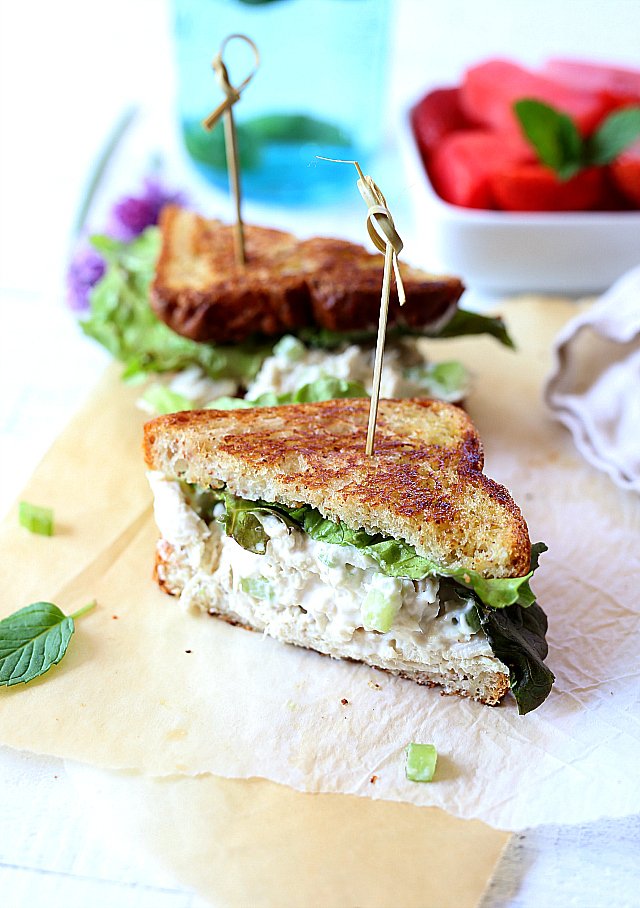 Read full details on: Delightful Mom Food
Rainbow Vegetable Sandwich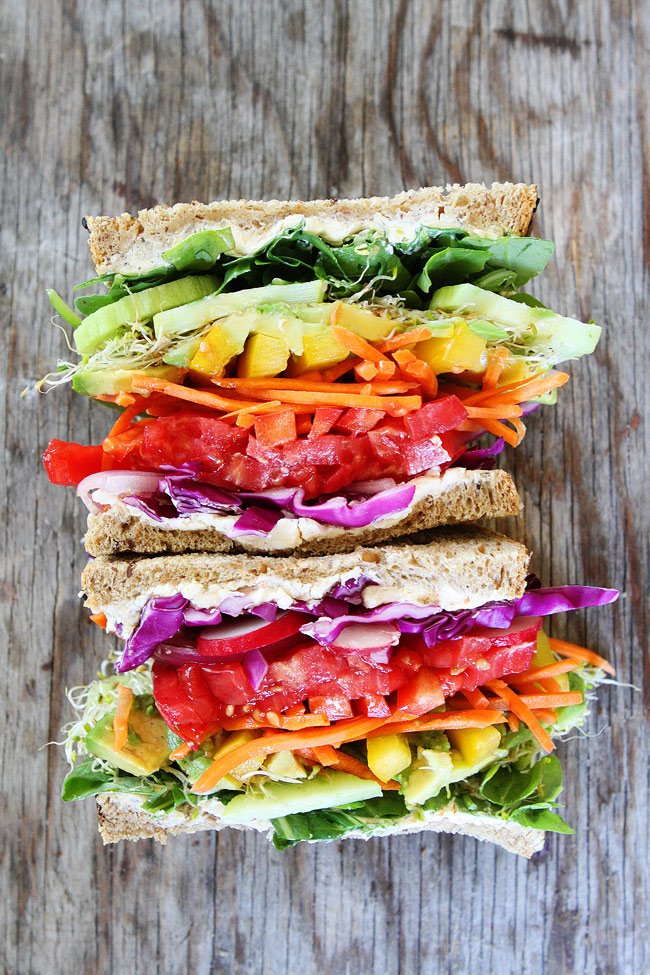 Read full details on: Two Peas & Their Pod
Spicy Maple Grilled Chicken Sandwich With Smoky Bacon Corn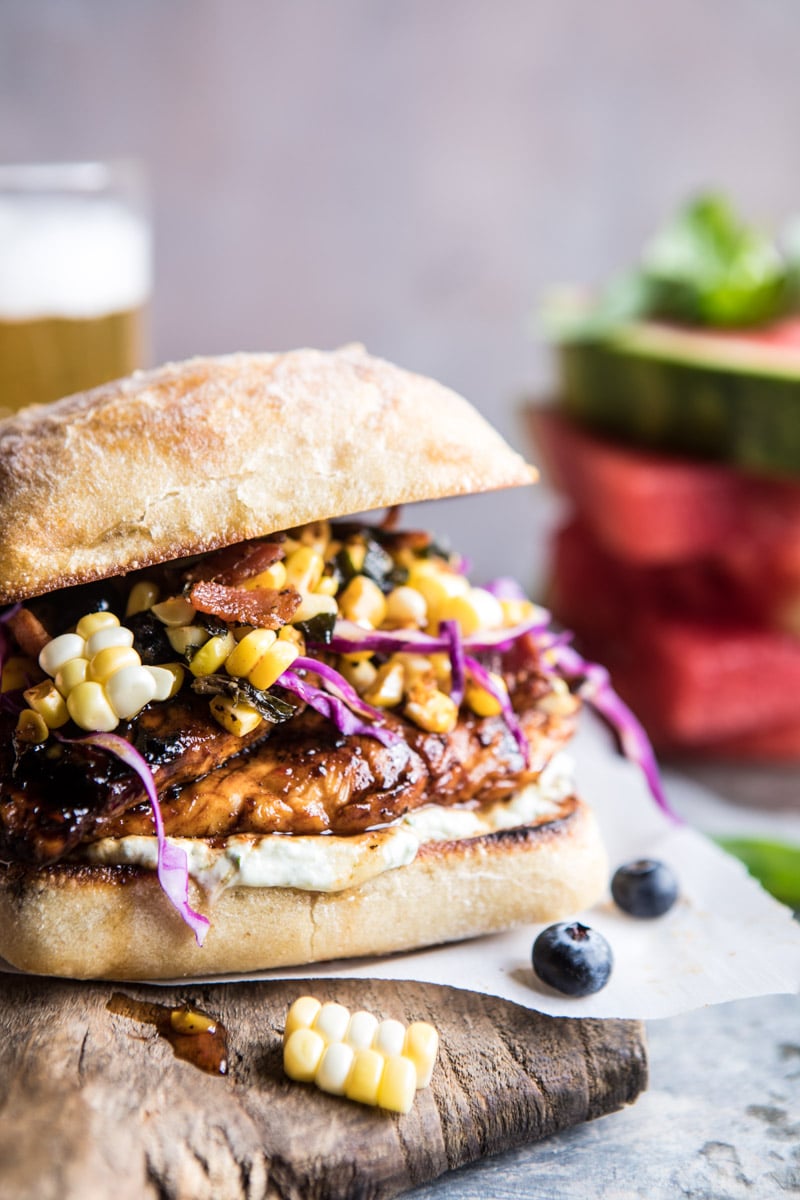 Read full details on: Half Baked Harvest
Chickpea Sunflower Sandwich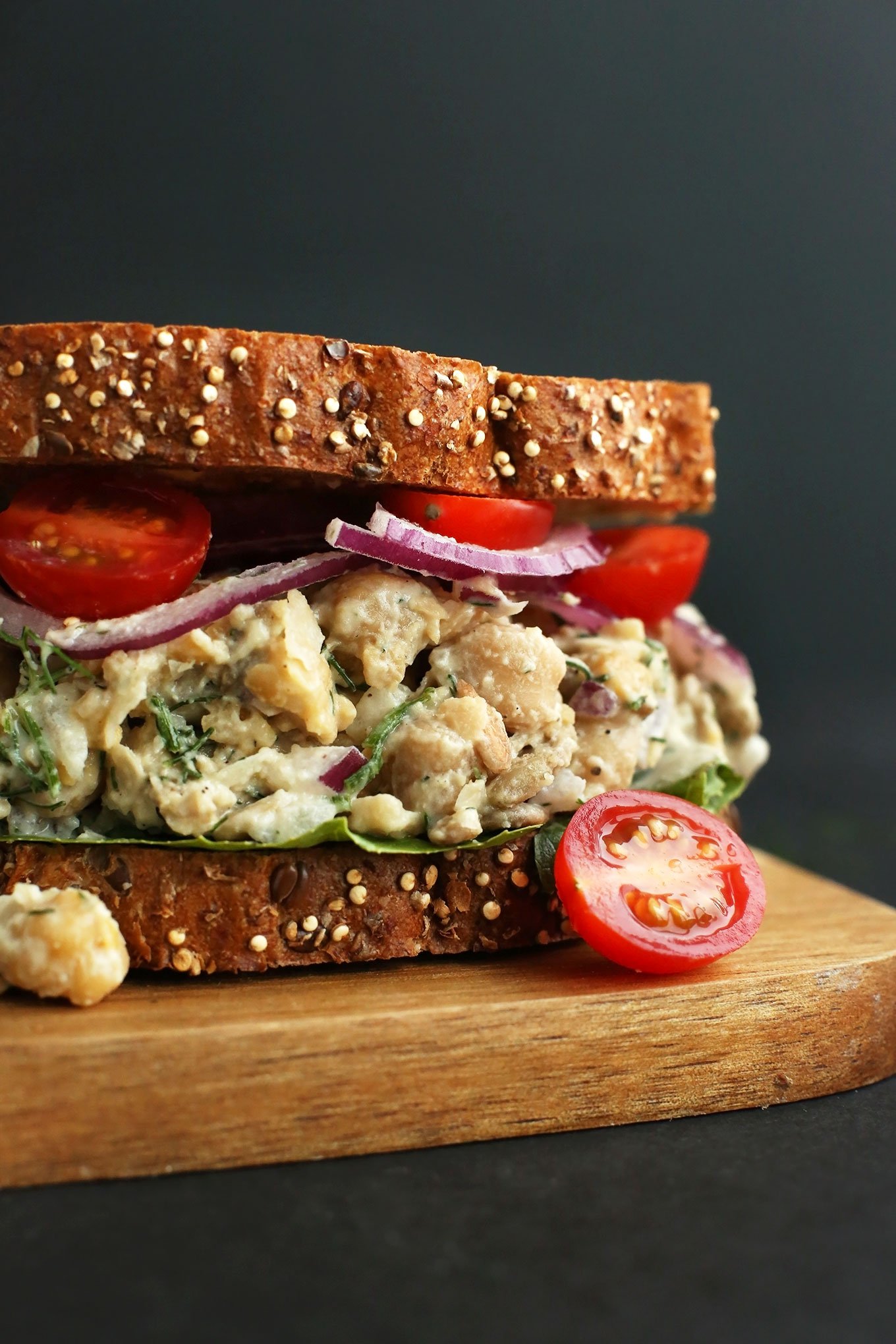 Read full details on: Minimalist Baker
Grilled Steak Tacos with Cilantro Chimichurri Sauce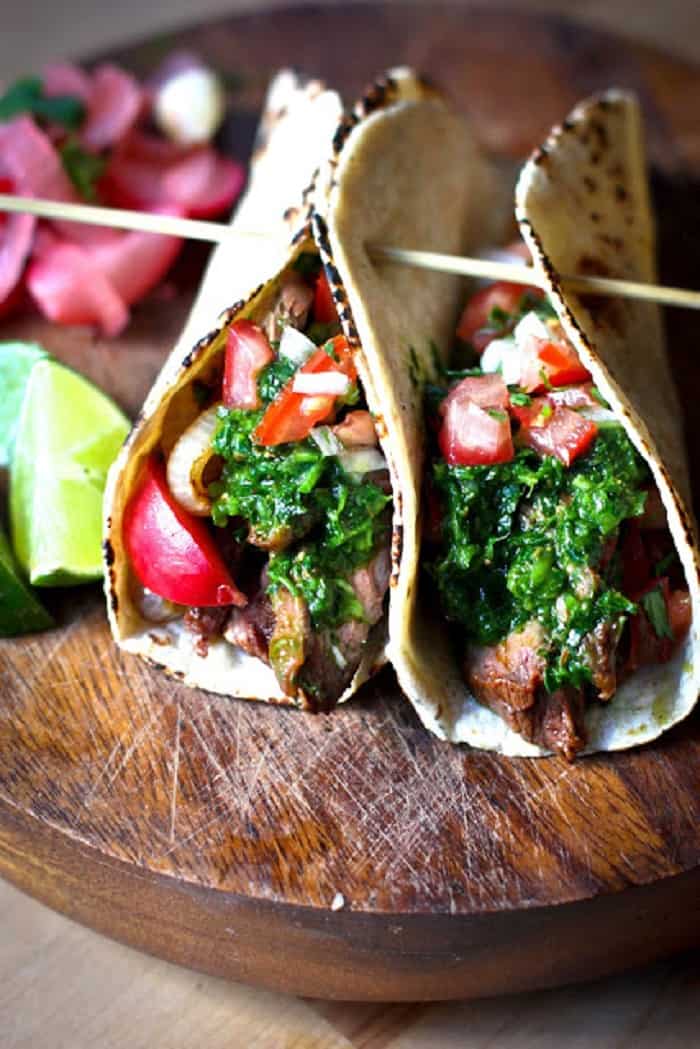 Read full details on: Feasting At Home
The Ultimate Salad Sandwich
Read full details on: Gourmet Traveller
BLT Pimento Cheese Sandwich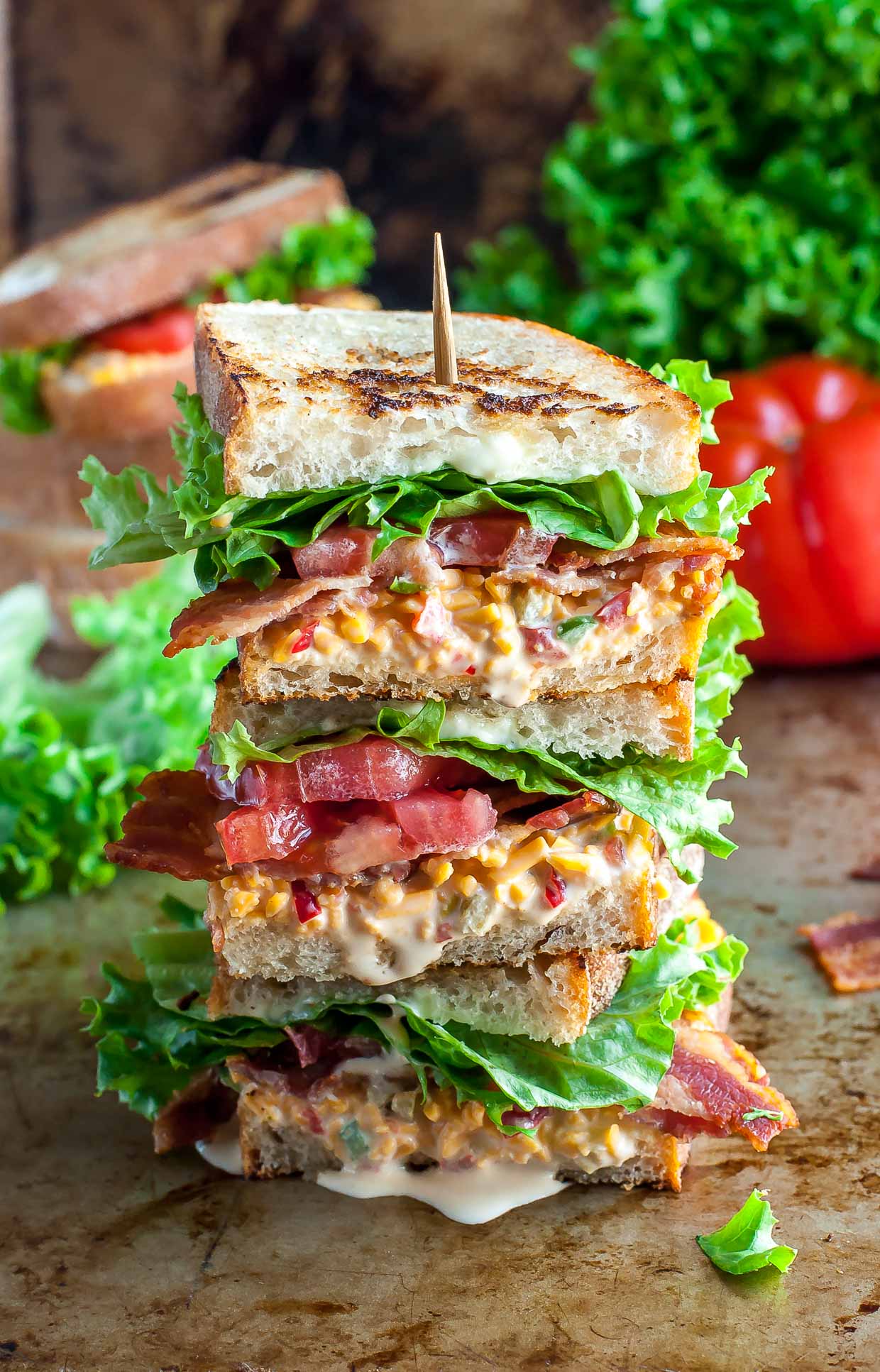 Read full details on: Peas & Crayons
Crispy Eggplant Sandwiches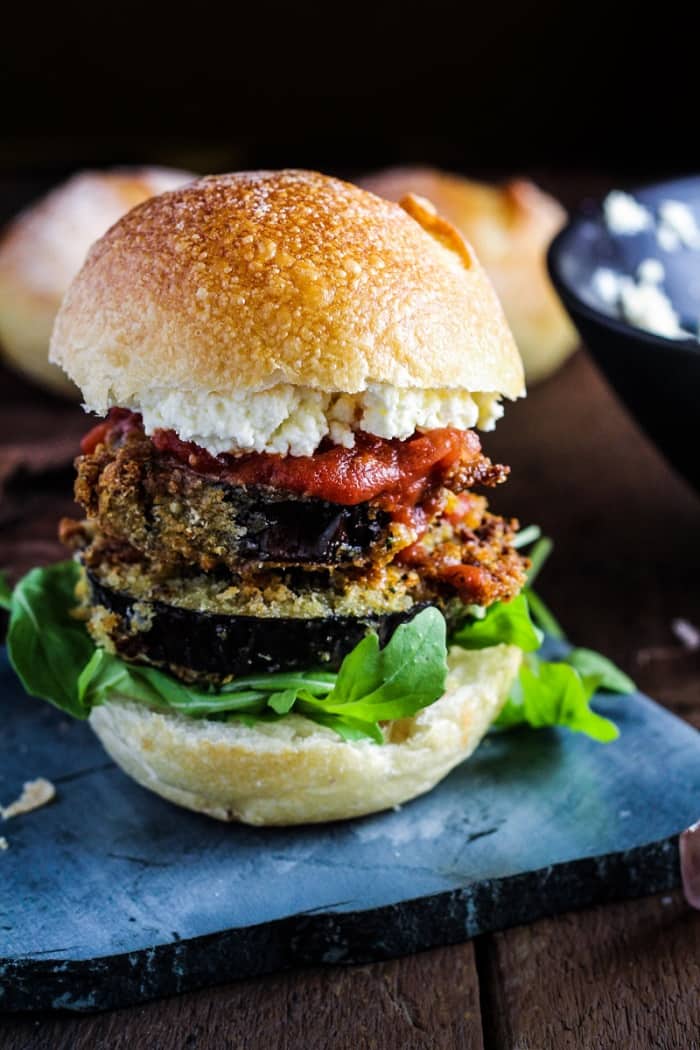 Read full details on: Katie At The Kitchen Door
California Rainbow Veggie Sub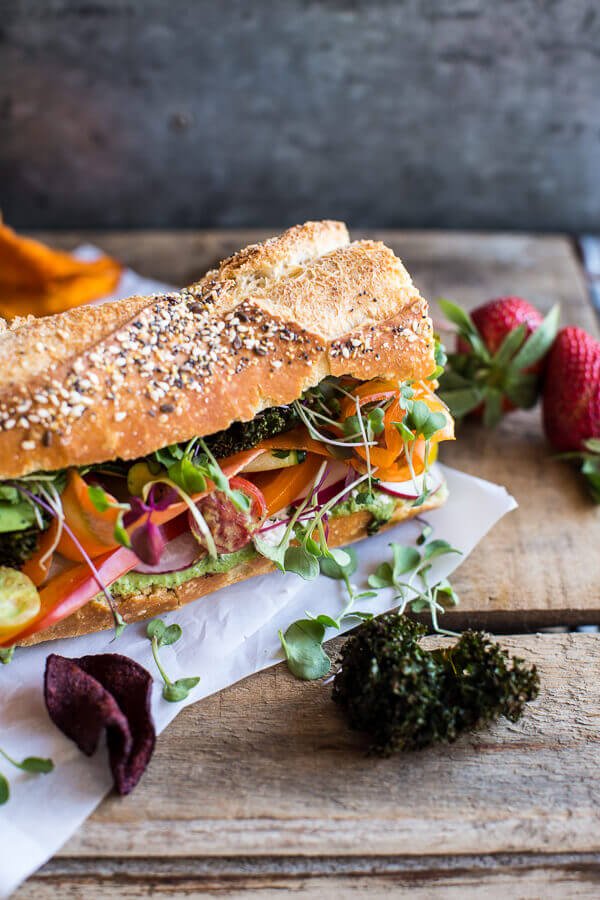 Read full details on: Half Baked Harvest
Sweet Potato Sandwich with Vegan Tzatziki Sauce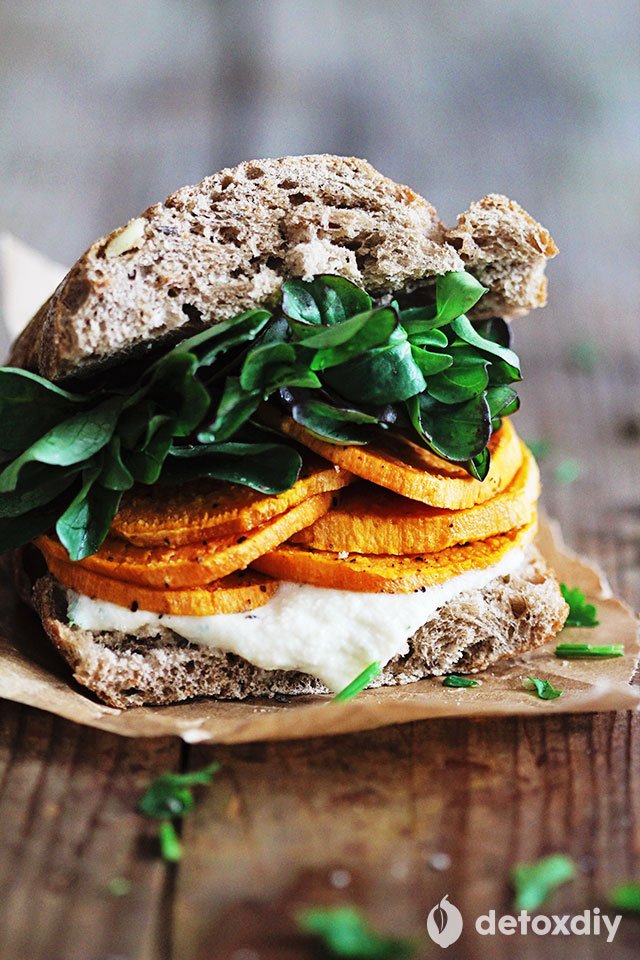 Read full details on: Detoxdiy
Green Goddess Sandwiches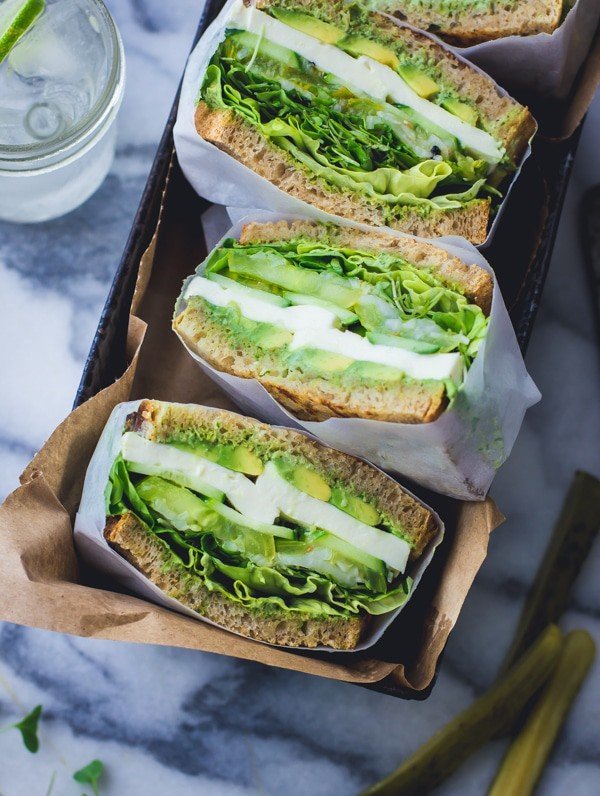 Read full details on: The Bojon Gourmet
Vegan Sloppy Joes With Roasted Portobello Mushrooms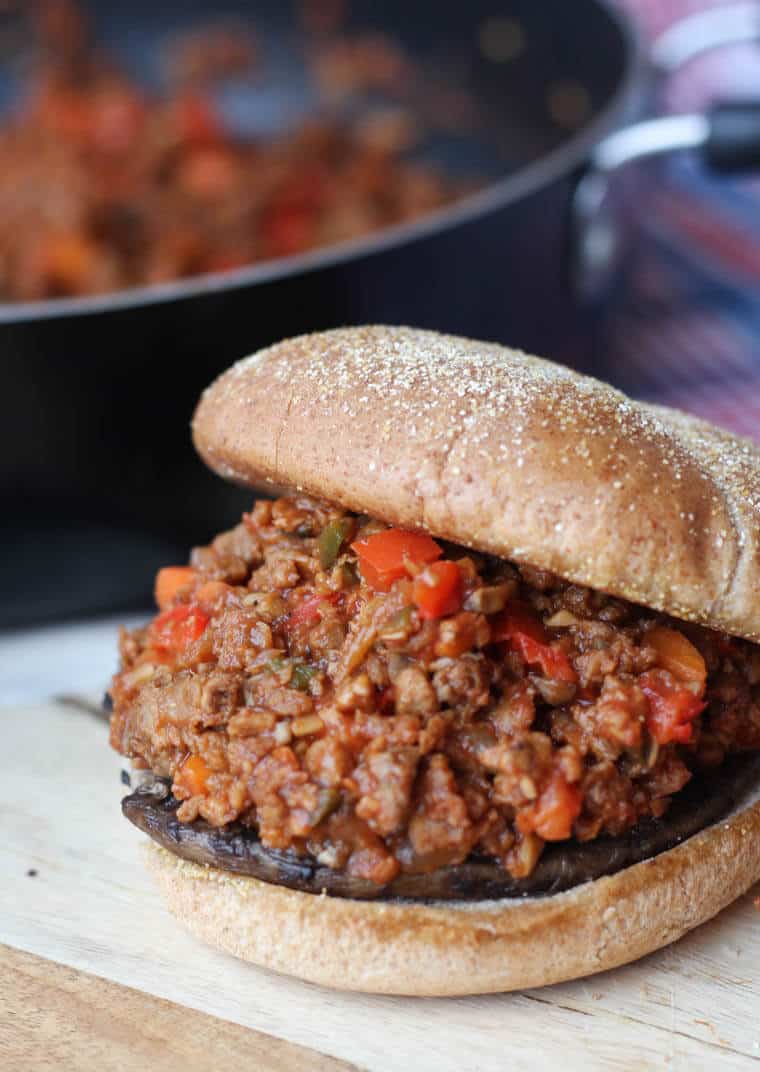 Read full details on: Abbey's Kitchen
Steak Sandwich With Coleslaw And Tomato Chilli Relish
Read full details on: Good Food
Cucumber And Avocado Sandwich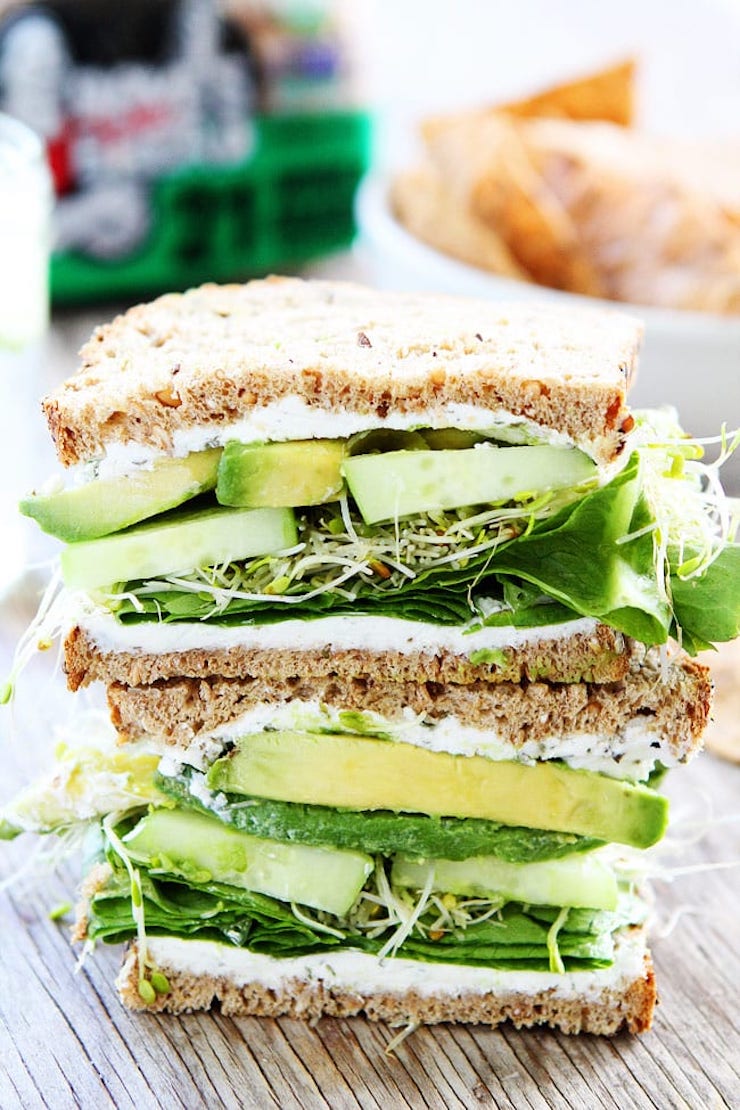 Read full details on: Two Peas & Their Pod
Want More Recipes?
Access our complete list of healthy recipes!