photo source: gimmesomeoven.com
Healthy Pumpkin Bread
Healthy pumpkin bread recipes below are super easy to make and perfectly moist.
Pumpkin bread is a type of moist quick bread made with pumpkin. The pumpkin can be cooked and softened before being used or simply baked with the bread; using canned pumpkin renders it a simpler dish to prepare. Additional ingredients include nuts and raisins. Source: Wikipedia
What Do You Eat Pumpkin Bread With
Apple Butter
Chocolate Sauce
Cream Cheese
Cinnamon Cream Cheese
Cinnamon Honey Butter
Dietary Type
No Sugar
Gluten Free
Dairy Free
Vegan
Paleo
Low Calorie
No Flour
Popular Ingredients
Applesauce
Almond Flour
Greek Yogurt
Oat Flour
Cranberry
Walnut
Honey
Pecan
Caramel
Banana
Blueberry
Zucchini
Chocolate Chip
Almond Milk
Wheat Pastry Flour
Pumpkin Pie Spice
Whole Wheat Purpose Flour
Can You Substitute Brown Sugar For White Sugar In Pumpkin Bread
Yes. Substitute 1 cup of brown sugar for 1 cup of white granulated sugar.
Why Is My Pumpkin Bread Not Cooking In The Middle
Try lowering the oven temperature when this happens.
How Do You Fix Undercooked Pumpkin Bread
Place the undercooked pumpkin bread back in the oven and cook for an additional 10 minutes.
Why Does My Pumpkin Bread Not Rise
Expired baking powder or baking soda, or adding too much batter to the pan.
How Do You Know When Pumpkin Bread Is Done
Check that your bread puffed up and has a crack on top, as this is a sign that it has cooked all the way through.
Insert a toothpick where the crack appears across the top in a few spots to check for doneness.
The bread is done when the inserted toothpick pulled out appears clean. However, there should be a few moist crumbs attached to the toothpick, but not batter.
If the toothpick is not clean bake the pumpkin bread for 5-10 minutes longer and recheck.
How Long Should Bread Cool Before Cutting
Allow bread to cool until it's just barely warm or all the way before cutting to complete the cooking process.
Bread baked in a loaf pan can take as long as 1 hour.
How Do You Get Pumpkin Bread Out Of A Pan
1: Grease the pan, or use a nonstick baking pan or line the baking pan with parchment paper or waxed paper.
2: Once cooked run a knife around the edge of the bread to loosen it.
3: Gently shake the pan so the bread loosens.
How To Make Pumpkin Puree
Preheat oven – 325 degrees F.

Cut your pumpkin in half from top to bottom.

Remove all the seeds and pulp.

Cover the cut side of each pumpkin half with foil.

With foil side up, bake for 1 hour or until tender.

Scrape out the pumpkin flesh. Add to a blender and p

uree.

Strain puree through a fine mesh strainer to remove stringy pieces.

Store in the refrigerator for up to 3 days.
Is Canned Pumpkin The Same As Pumpkin Puree
Yes.
Can I Leave Pumpkin Bread Out Overnight
To prevent drying out, cover your pumpkin bread with plastic wrap or foil. Pumpkin bread will last 1 to 2 days at normal room temperature.
Should It Be Refrigerated
No it's not necessary. Pumpkin bread stores well at room temperature due to the oil and pumpkin. It does not need to be refrigerated unless you want it to last an entire week.
Can I Freeze
Yes. Allow the bread to cool completely on a wire wrack.
Once bread is cool, wrap it tightly in plastic wrap, 2 layers, to prevent freezer burn.
You may freeze pumpkin bread for up to three months.
10 Pumpkin Bread Recipes
See list of recipes below.
Soft Vegan Pumpkin Bread with Brown Sugar Streusel Crust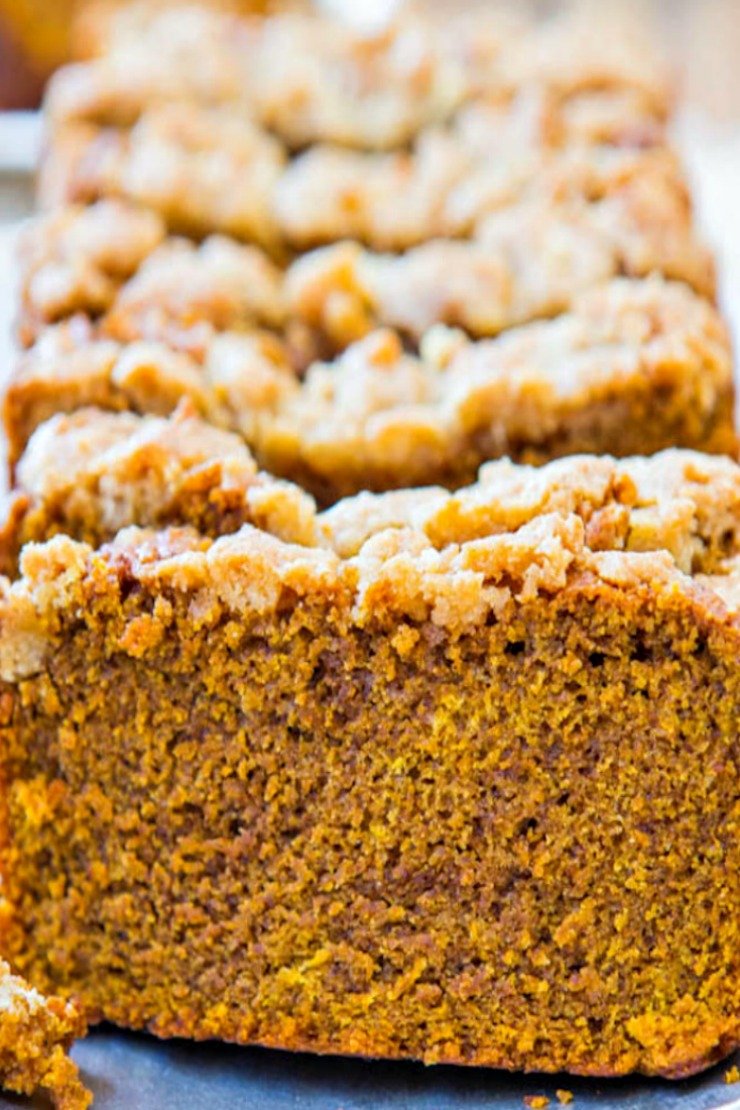 Read full details on: Averie Cooks
Healthy Pumpkin Oat Bread
Read full details on: Erin Lives Whole
Coconut Flour Pumpkin Bread
Read full details on: Evolving Table
Gluten Free Oatmeal Pumpkin Bread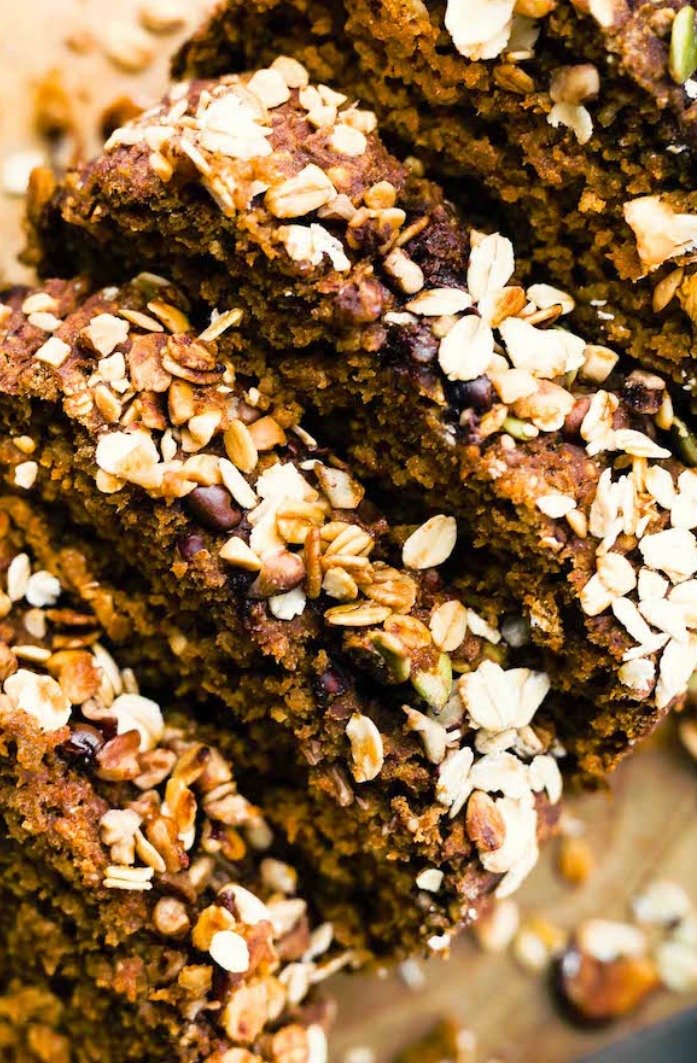 Read full details on: Cotter Crunch
Paleo GF Healthy Pumpkin Bread
Read full details on: Shaungy's Kitchen
Gluten Free Paleo Pumpkin Bread With Coconut Flour
Read full details on: Food Faith Fitness
Pumpkin Chocolate Chip Bread
Read full details on: Sally's Baking Addiction
Healthy Pumpkin Bread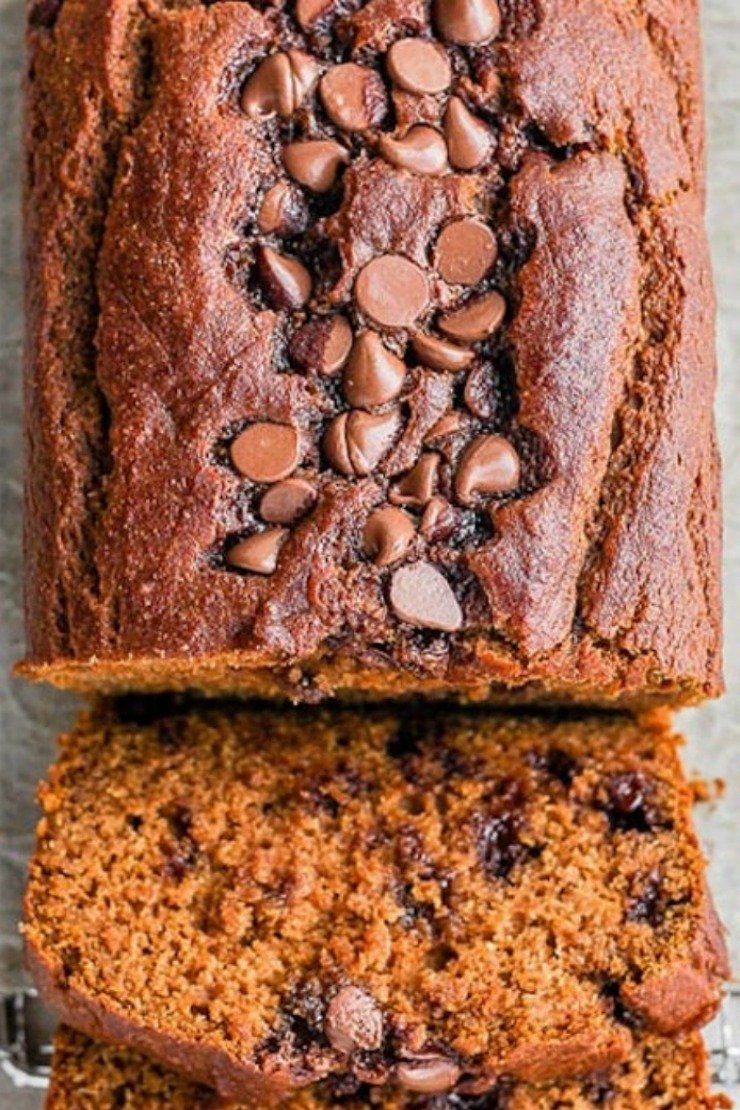 Read full details on: Fit Foodie Finds
Coconut Oil Pumpkin Bread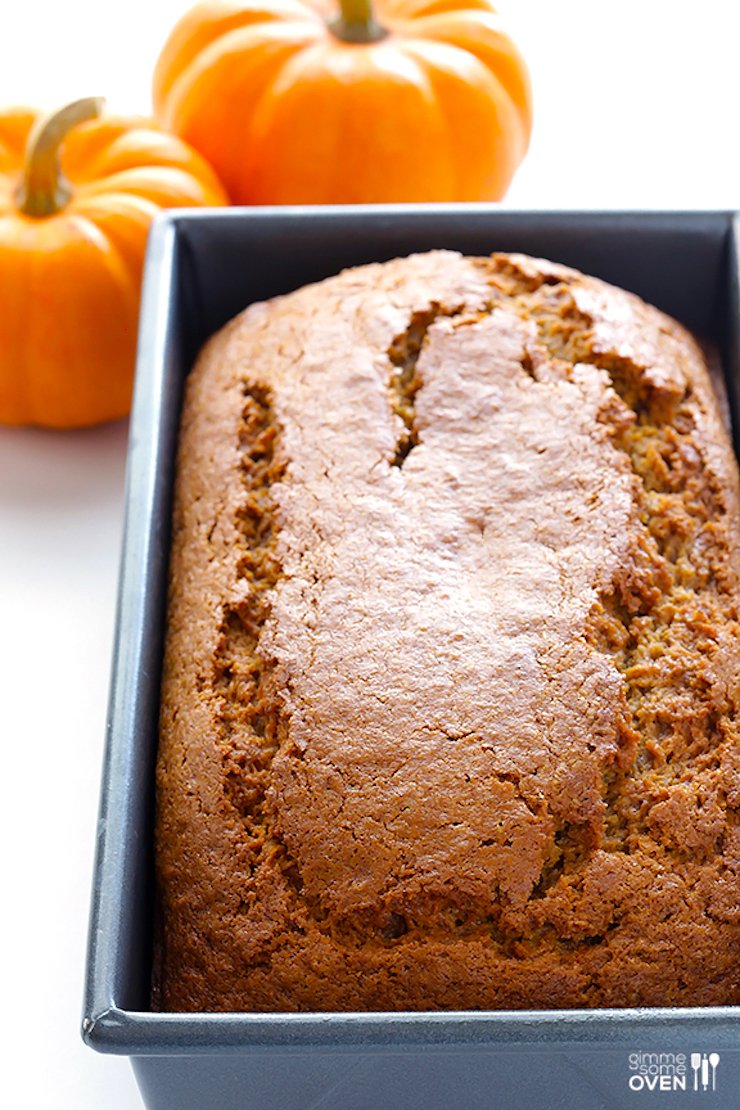 Read full details on: Gimme Some Oven
Pumpkin Oat Breakfast Bread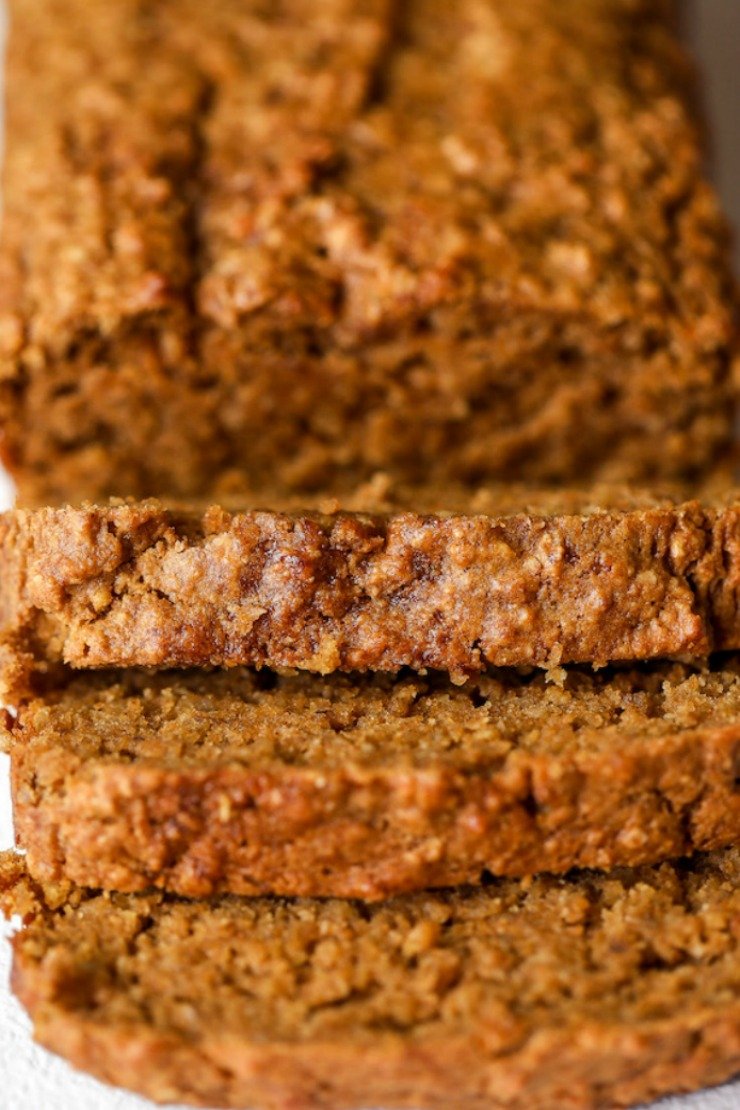 Read full details on: Little Bits Of Real Food
Other Healthy Desserts
Access our complete list of healthy recipes!