photo source: lifemadesweeter.com
Meal Prep Bowls
Eat healthy all week! We have rounded up super easy meal prep bowls to inspire you to eat healthy.
These simple meals are perfect for lunch ideas, clean eating, breakfast, dinner & weight loss.
Tips
Put together a grocery list
Use mason jars
Use the right meal prep containers
Organize your recipes with a meal planner
Prep on Sunday and freeze for later
Typical Meal Prep Bowls
Breakfast bowl
Fajita bowl
Quinoa bowl
Burrito bowl
Taco bowl
Acai bowl
Turkey taco bowls
Chicken burrito bowl
Chicken meal prep
Greek bowl
Korean beef bowl
Rice bowl
Chickpea bowl
Steak bowl
Mexican bowl
Lunch bowl
Spicy chicken
Steak burrito
Dietary Type
Paleo
Low carb
Vegetarian
Gluten free
Vegan or meatless
Key Ingredients To Use
Turkey
Chicken
Avocado
Salmon
Shrimp
Quinoa
Beef
Sweet potato
Cucumber
Salad
Sausage
Steak
Coconut
Burrito wrap
Pasta
Taco shells
Lettuce
Rice
Kitchen Tools Used To Make Meal Prep Easier
Crock pot
Instant pot
Slow cooker
Sheet pan
Mason jar
Sheet pan
Food wrap
Measuring cups
Spiralizer
Casserole dishes
Food processor
Baking mat

Knife set with block

Salad spinner
Measuring spoons
Popular Meal Prep International Cuisines
Mexican
Greek
Italian
Thai
Asian
Our Meal Prep Resource
20 Meal Prep Meals For The Week
See below our compiled meal prep recipes below!
Chicken Shawarma And Sweet Potato Fry Bowls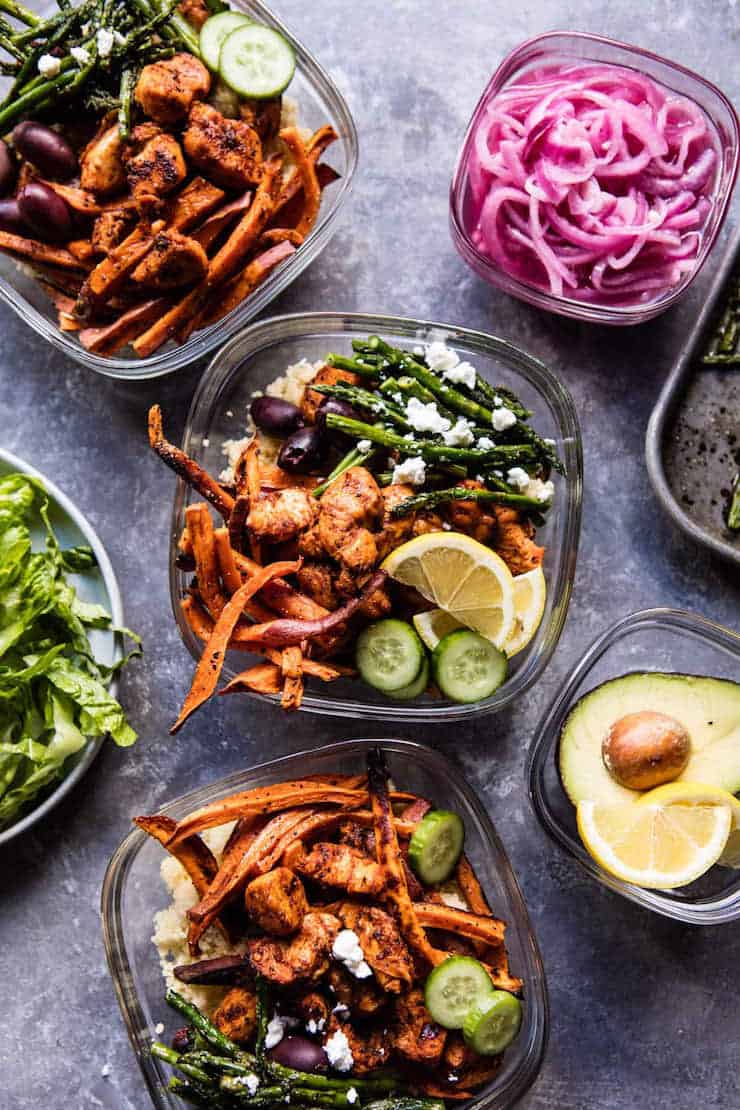 This recipe is perfect for lunch or dinner. Get the recipe.
Chicken Fajita Bowls With Cilantro Lime Quinoa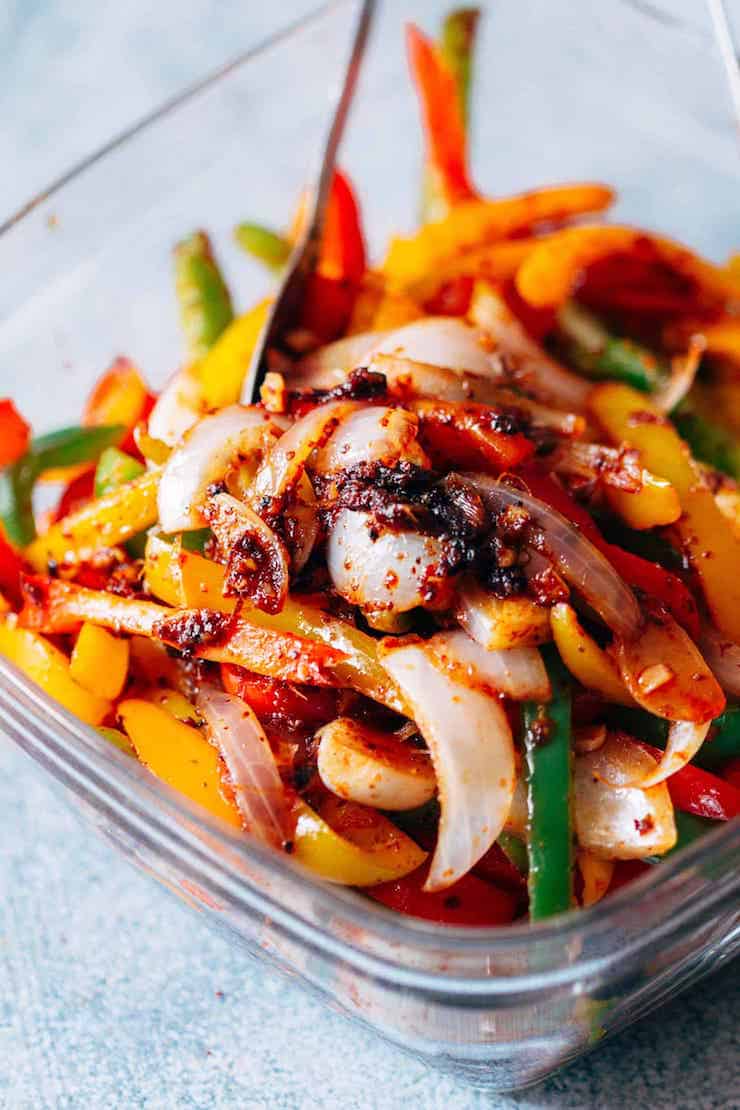 A healthy recipe with quick preparation to make meal prep for weekdays super easy! Get the recipe.
Chipolte Sweet Potato & Quinoa Lunch Bowls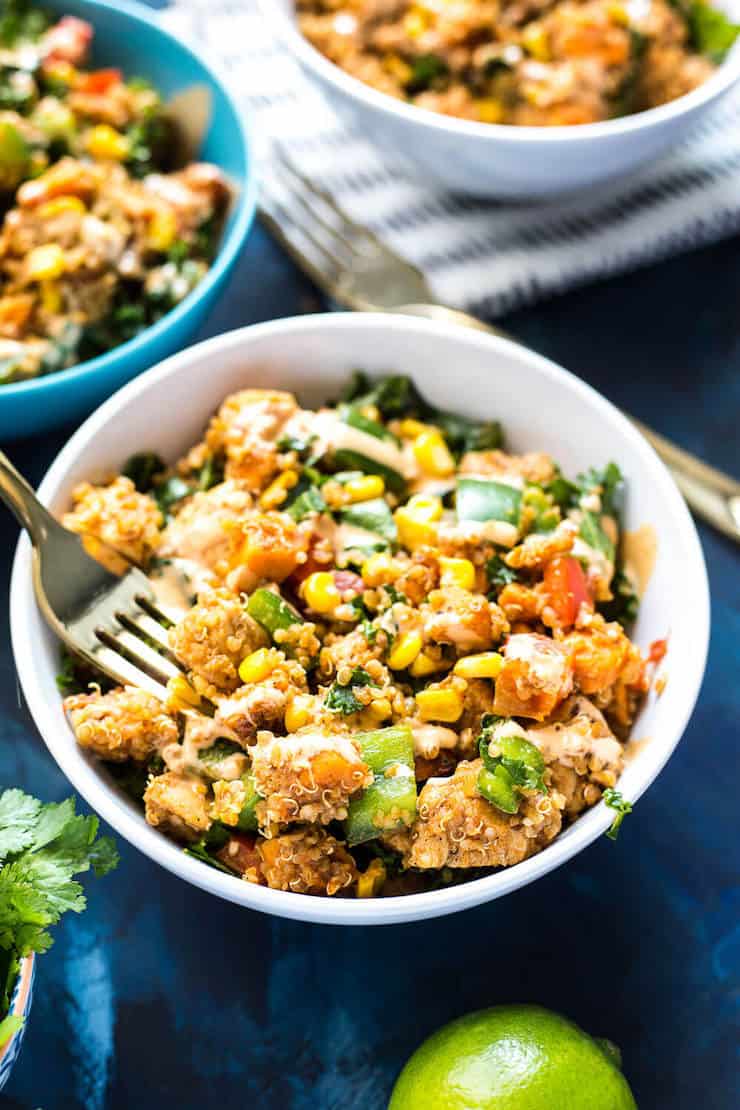 Filled with tons of veggies and chicken, then drizzled with a spicy chipotle sauce, the chipotle sweet potato & quinoa lunch bowls are the ultimate make-ahead lunch! Get the recipe.
Honey Sriracha Glazed Meatballs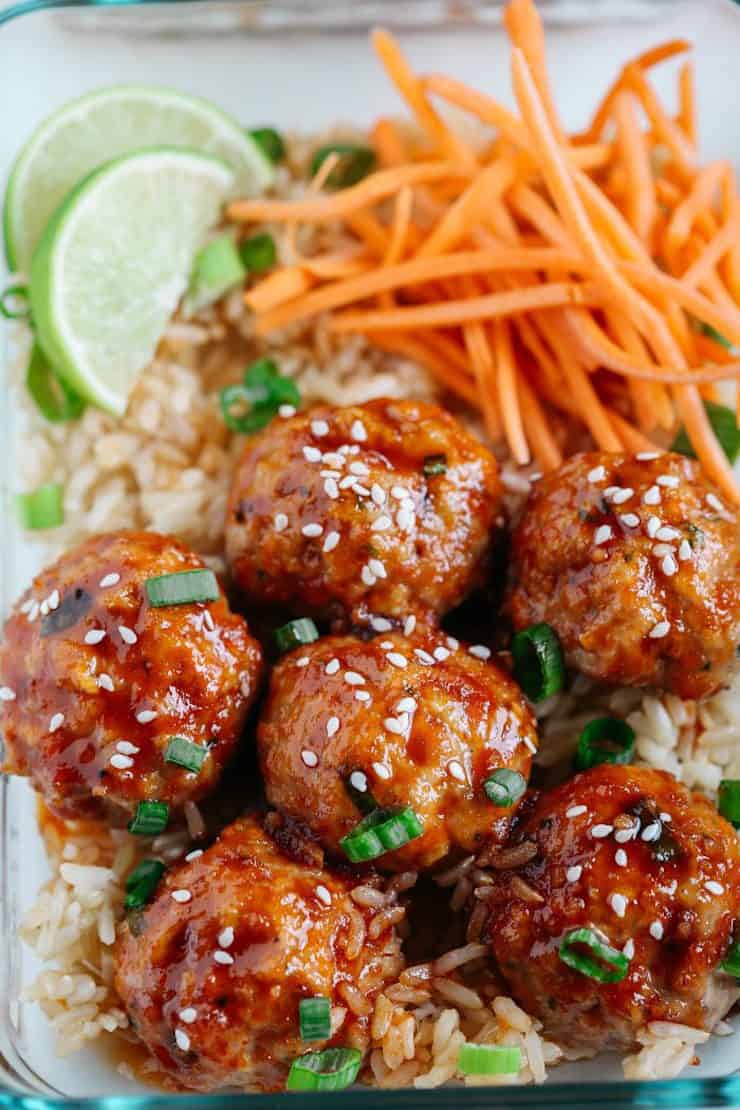 The honey sriracha glazed meatballs are spicy, sweet and full of flavour! Get the recipe.
Meal Prep Taco Salad Lunch Bowls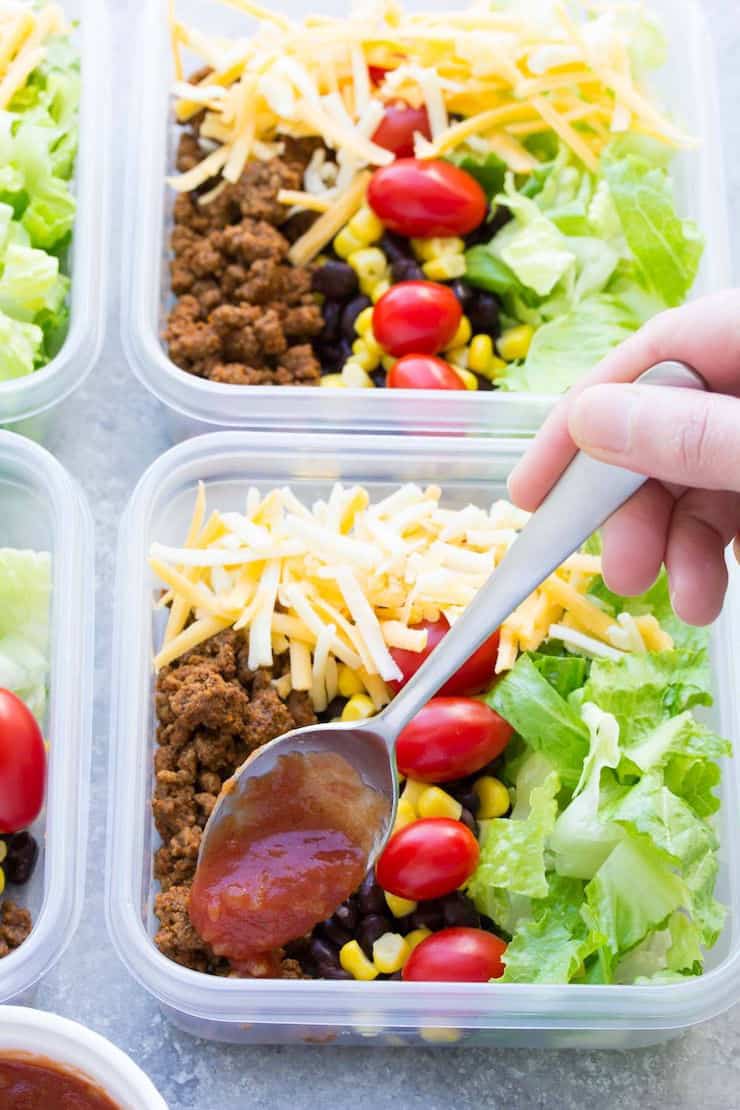 These easy taco salads are filled with taco beef, lettuce, cheese, black beans, corn and salsa. Get the recipe.
Italian Chicken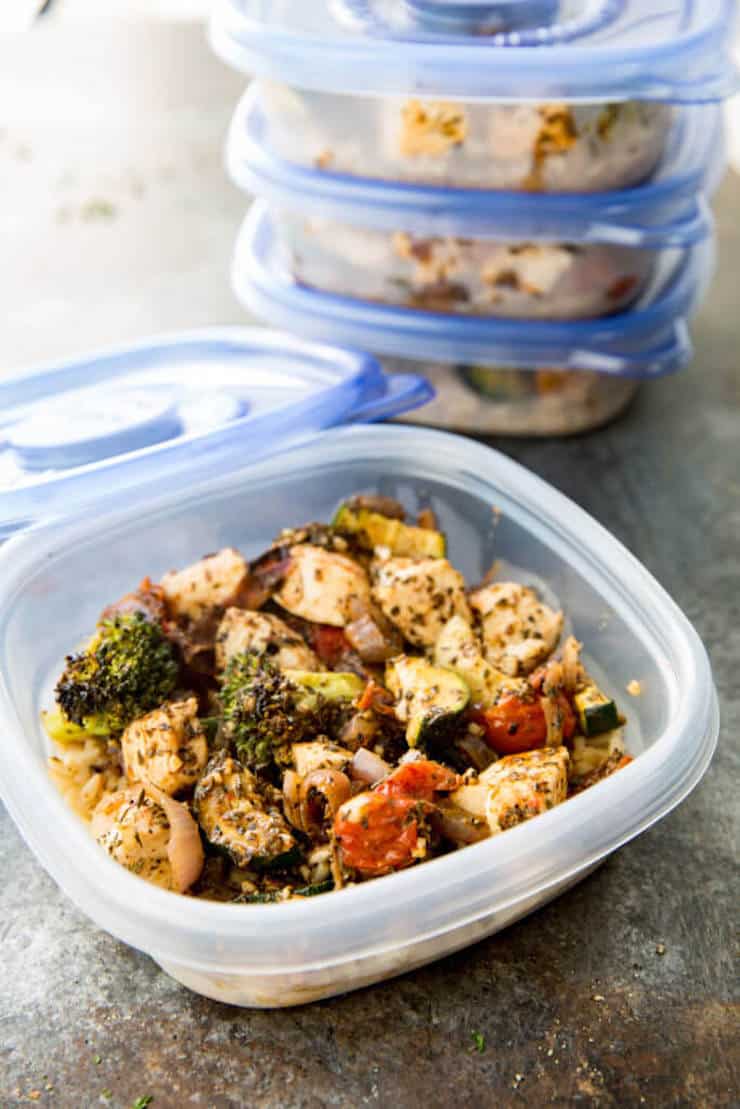 This dish is packed with delicious veggies, and seasoned with basil, rosemary, thyme, and marjoram. Get the recipe.
Make Ahead Breakfast: 4 Ways
These bowls are quick, easy and healthy to make for breakfast all week. Get the recipe.
Teriyaki Chicken and Broccoli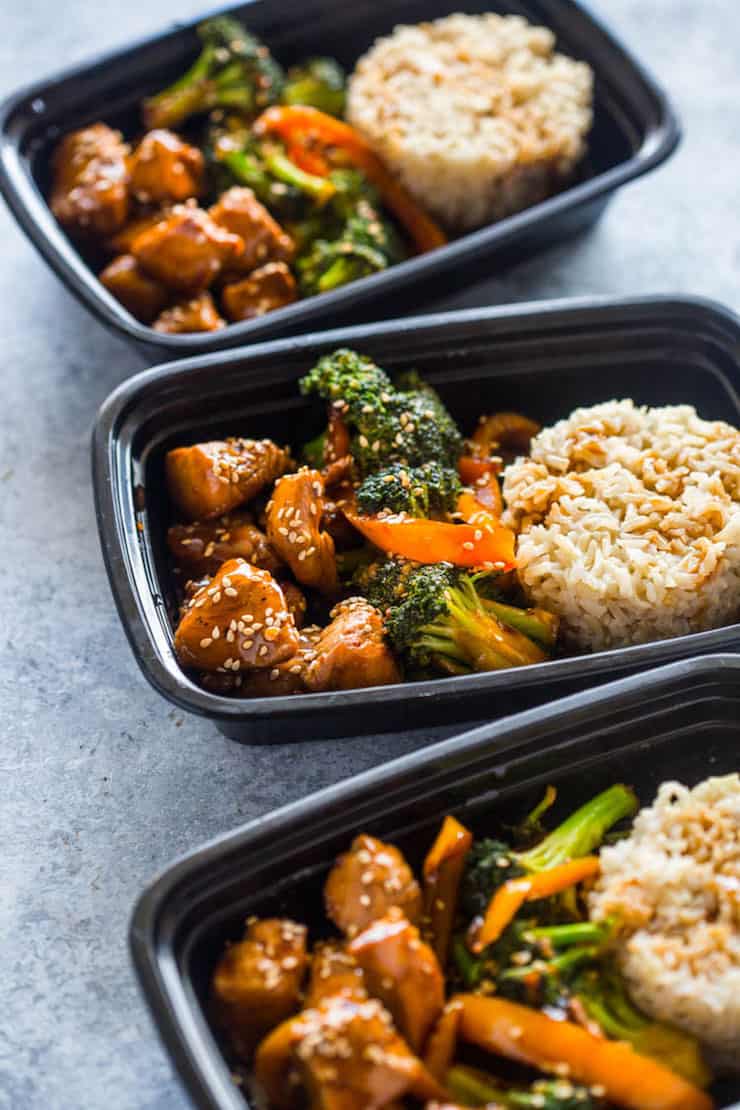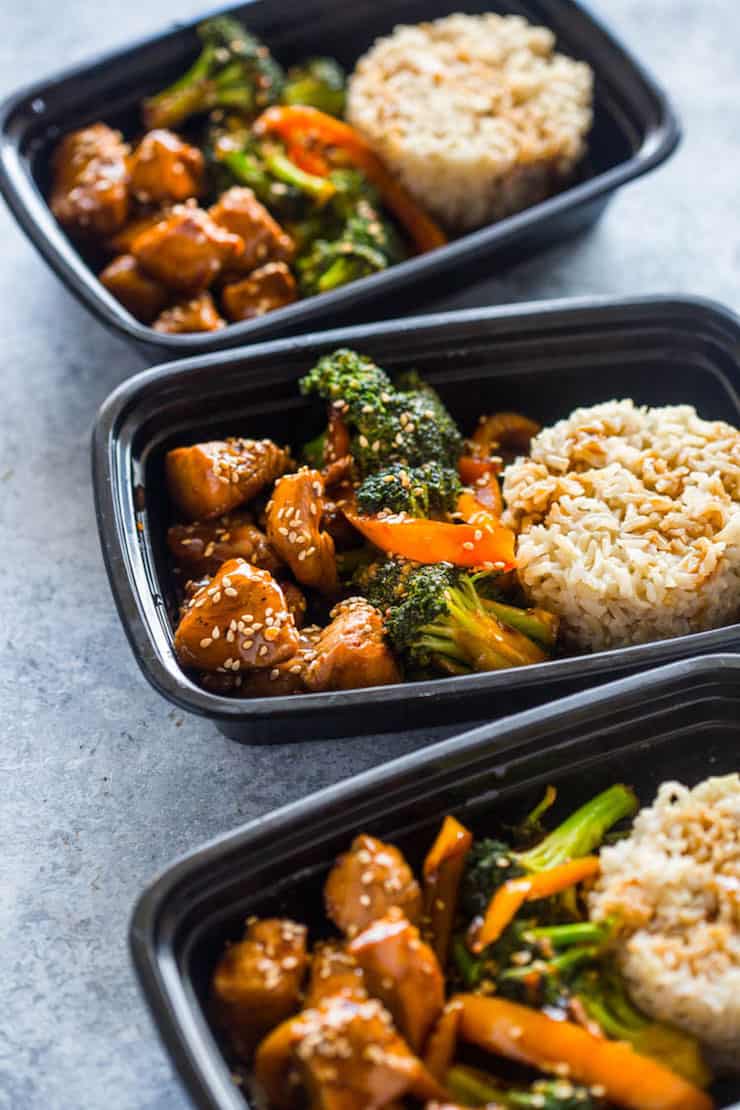 In less than 20 minutes the quick teriyaki chicken and broccoli bowls make a tasty healthy lunch for the entire week. Get the recipe.
Fajita Bowls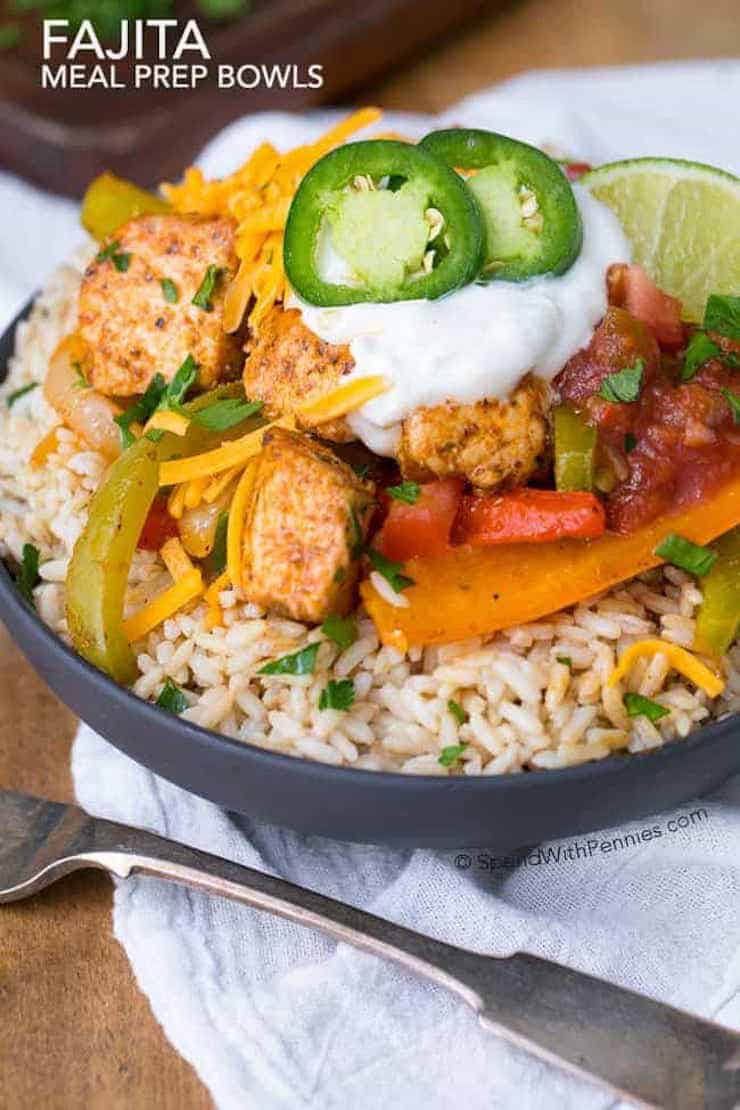 The fajita meal prep bowl, is perfect solution for busy people on the go. Get the recipe.
Greek Chicken Bowls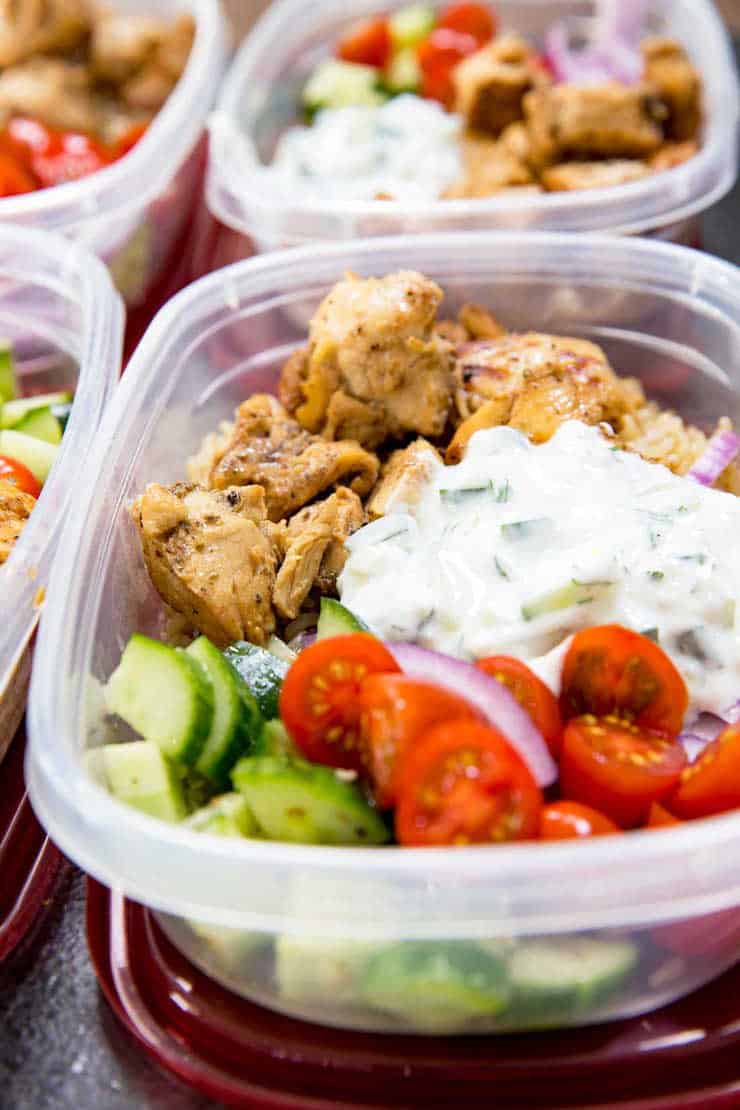 You are all set for the week! Very easy recipe to make. Get the recipe.
Healthy Roasted Chicken and Veggies


Sheet pan chicken and veggies is a healthy meal for lunch or dinner. Get the recipe.
21 Chicken Breast Recipes For Meal Prep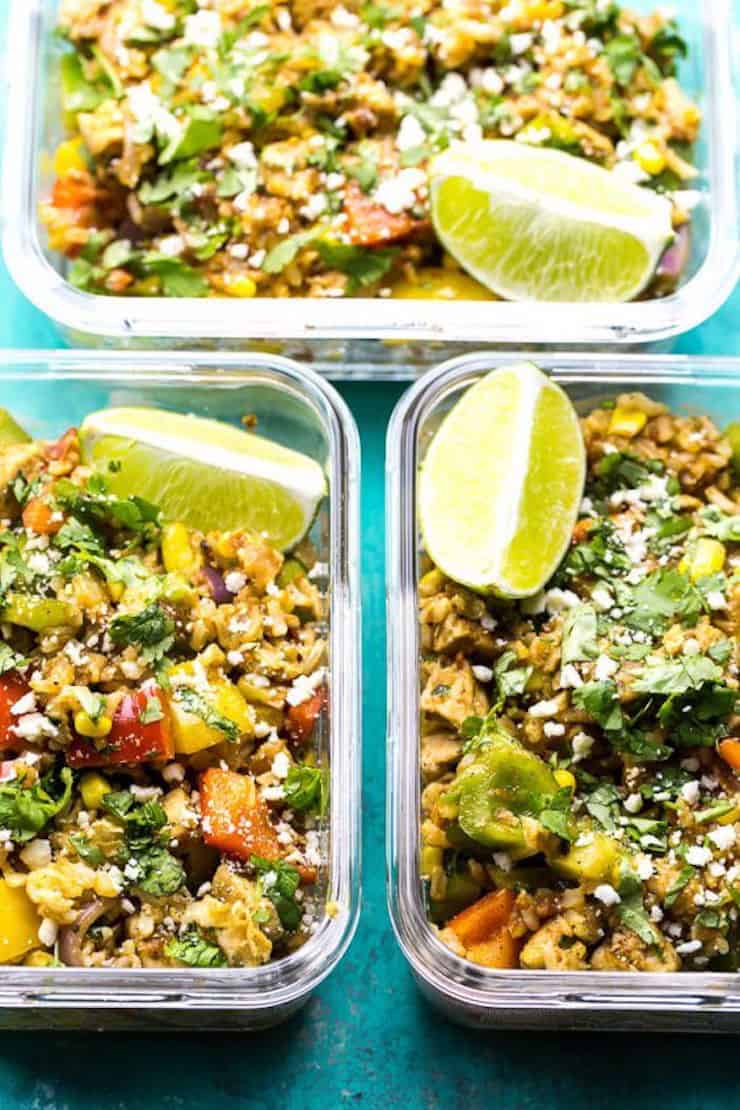 These 21 chicken breast recipes are simple to prepare and delicious. Get the recipe.
Easy Ground Turkey: 4 Ways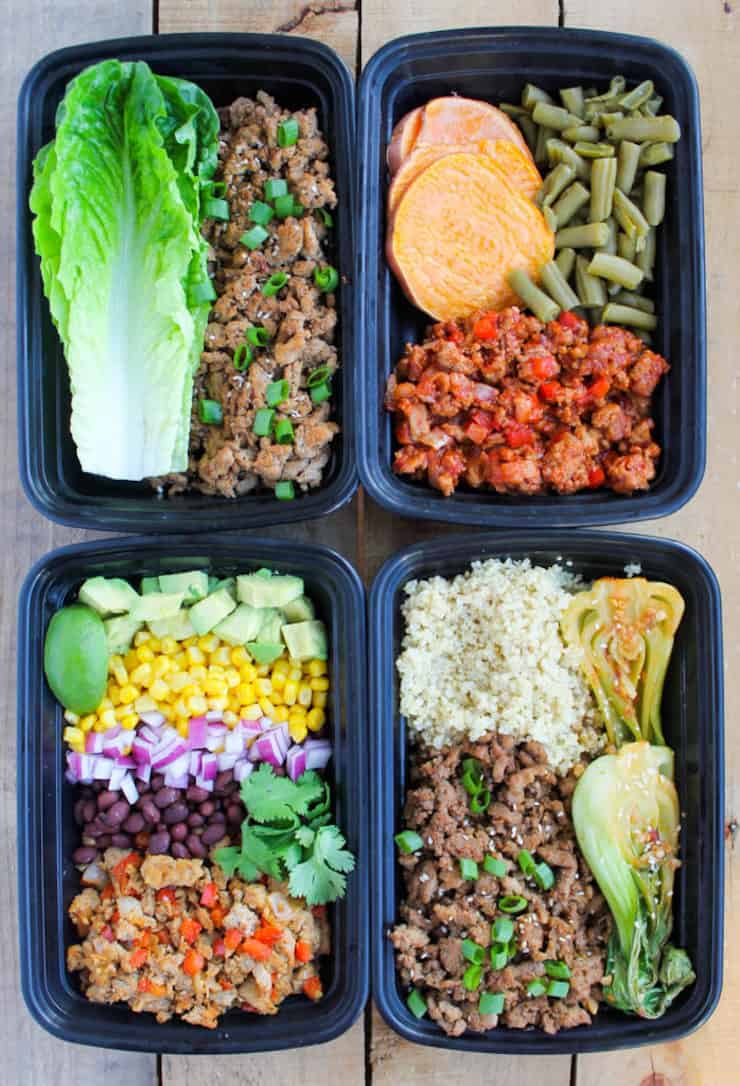 The perfect recipe, the easy ground turkey peal prep bowls, saves you time and keeps you on track during the week with your healthy eating habits. Get the recipe.
Easy Chicken Burrito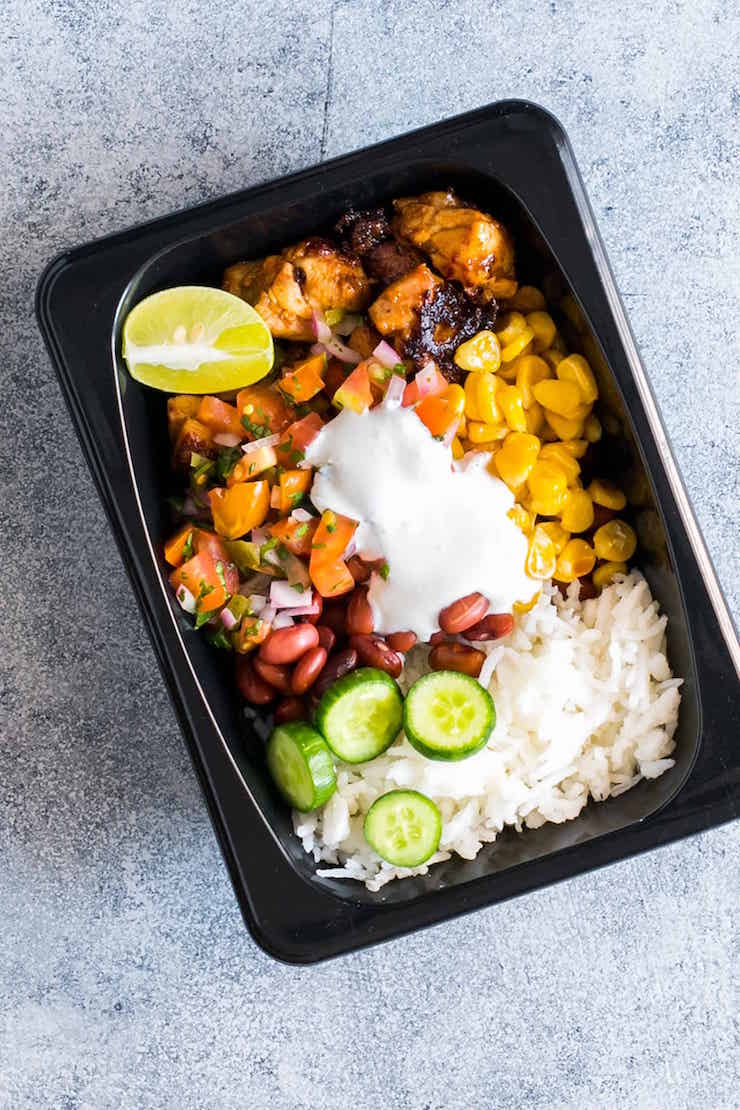 Easy chicken burrito bowls are super tasty, gluten free and a healthy way to make sure you have home cooked lunch boxes ready to go. Get the recipe.
Curried Chickpea Bowls with Garlicky Spinach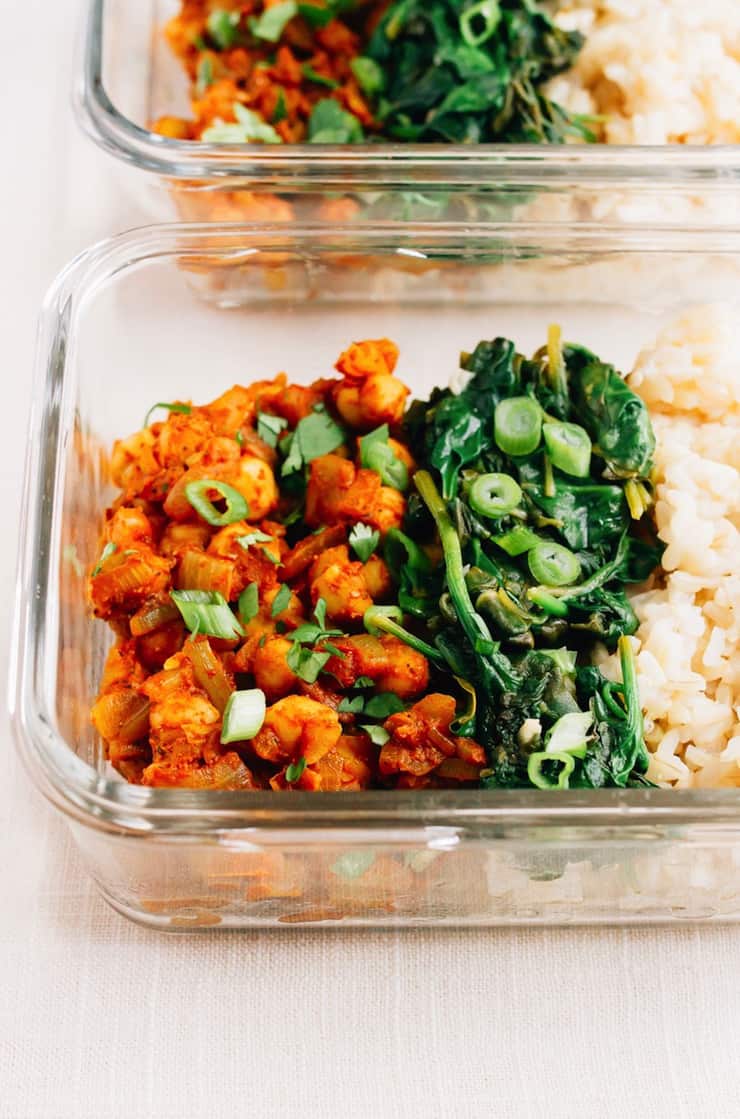 This vegan bowl makes meal prepping for the entire week a breeze. Chickpeas with garlicky spinach and brown rice are absolutely delicious. Get the recipe.
Turkey Taco Lunch Bowls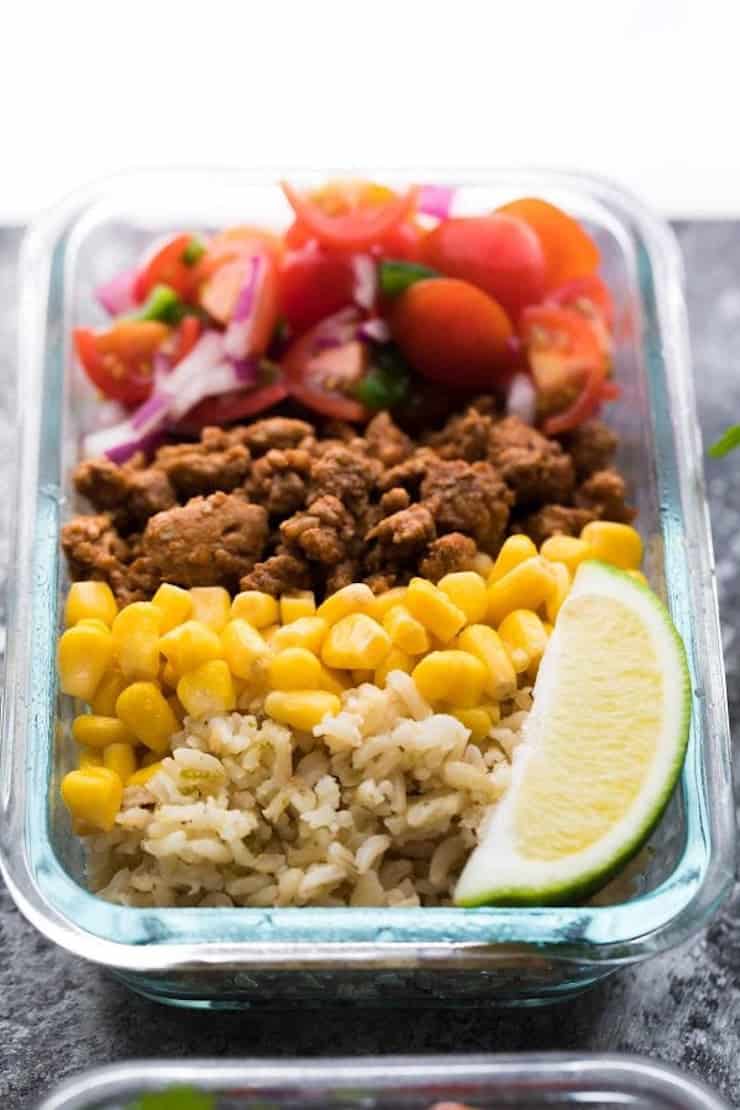 from sweetpeasandsaffron.com
With tons of flavour, the delicious combination of turkey taco meat, corn, brown rice, and pico de gallo, requires little effort to prepare. Get the recipe.
Easy Chicken Bowls: 5 Ways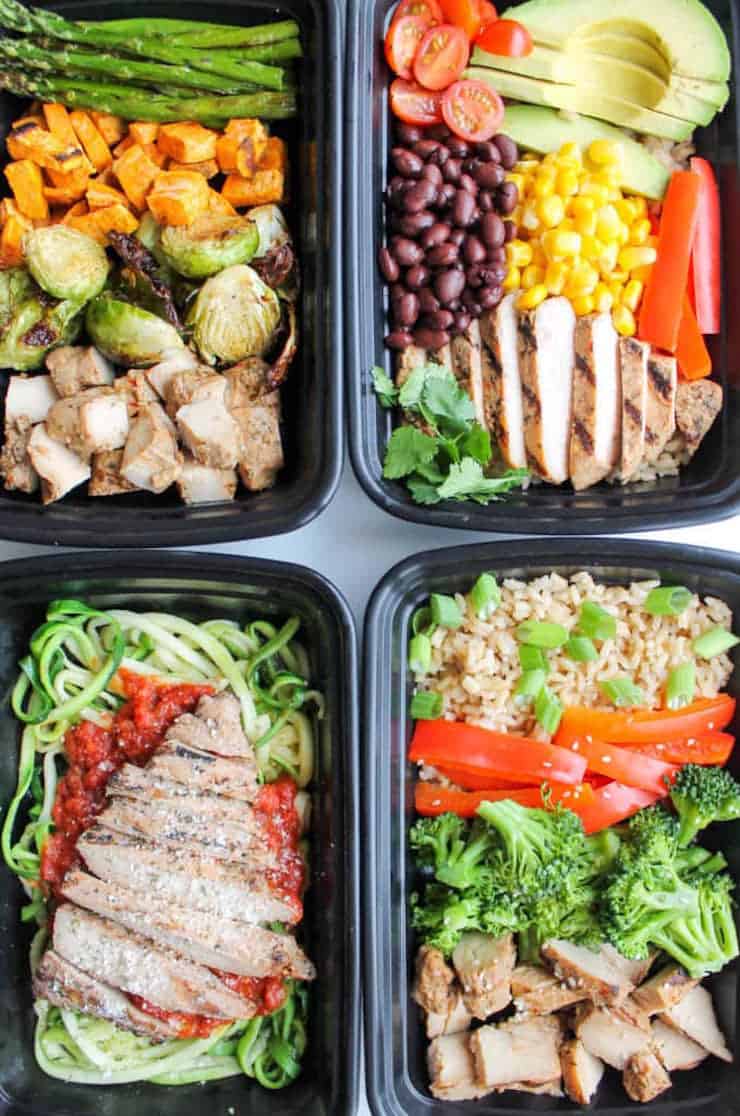 Stay healthy all week with this dish! Get the recipe.
Meal Prep Shrimp Taco Bowls
In under 30 minutes you will be able to dig into this absolutely delicious spicy taco shrimp bowls loaded with cheese, black beans, corn, brown rice and tomato. Get the recipe.
Beef And Broccoli + Recipe Video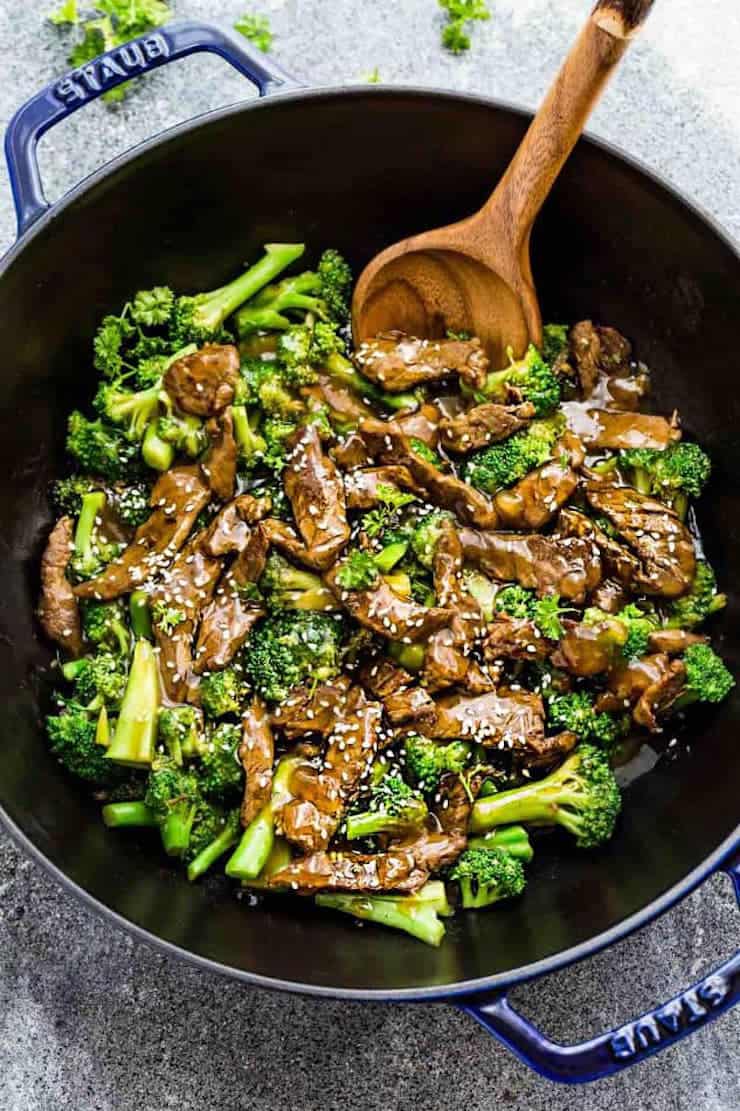 Filled with flavour and its much healthier than any Asian carry out. See recipe video.
Meal Prep Southwest Chicken Burrito Bowls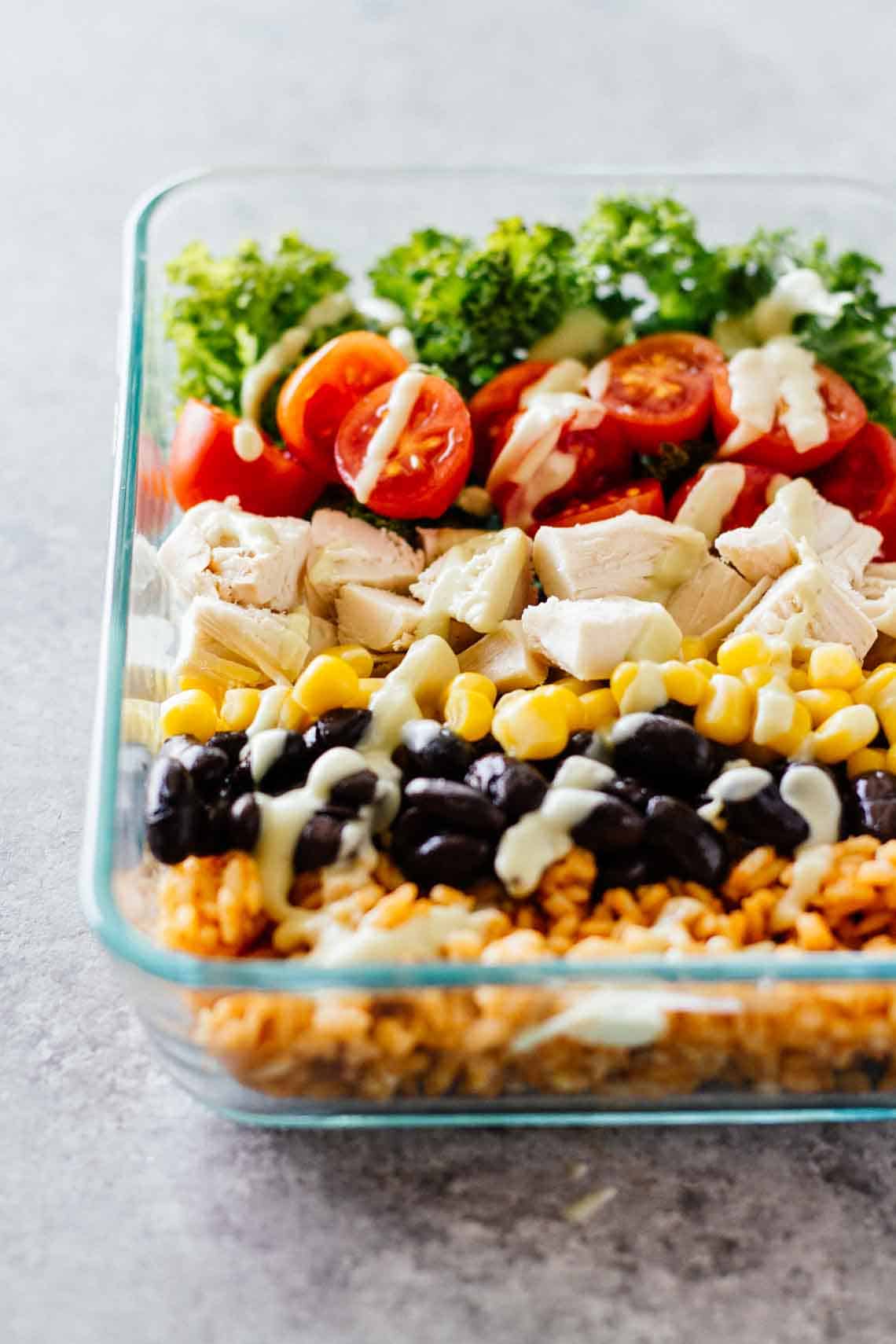 The southwest chicken burrito bowls are very easy to make! Get the recipe.
Access our complete list of healthy recipes!