photo source: beamingbaker.com
Healthy Cookie Recipes
If you can't help but drool over these gorgeous 16 healthy cookie recipes, I will tell you right now you are in for a treat!
Soft, perfectly textured cookies with healthy ingredients such as pumpkin, chocolate, peanut butter, oats or coconut. Get ready to dive in!
Are Homemade Cookies Healthier?
Due to using fresh whole food ingredients with no preservatives, home made cookies can be healthier than store bought cookies.
Packed with healthy fats, nuts and fiber, these cookies can hardly be considered a "junk" food.
How To Make Cookies Healthy For You
Go for gluten free flours, healthy proteins and fats with low glycemic sugars. The recipes below are lower in sugar than the average cookie recipe. Include nutritious ingredients such as oatmeal or almonds.
Health Benefits Of Specific Ingredients
Let's focus on the health benefit of some of the ingredients used in the recipes.
Health Benefit Of Peanut Butter
Promotes growth of muscles and bones
Helps to lower cholesterol
Rich in antioxidants
Reduces risk of gallstones
Relieves constipation
High in potassium
Reduces risk in heart disease
Reduces risk of diabetes
Why Go For Natural Peanut Butter
Natural peanut butter does not contain partially hydrogenated oil, the trans fat-laden ingredient that makes classic peanut butter silky smooth.
It also does not contain sugar or salt.
Fresh, ground peanut butter is more nutritious than regular peanut butter.
In a perfect world, natural peanut butter would contain only peanuts and salt and yes there are brands out there that are truly natural peanut butter.
How To Solve Oil Separation
Leave your natural peanut butter jars upside down overnight before stirring the peanut butter.
The oil will rise to the bottom of the jar making the stirring process much cleaner, easier, and more efficient. Try it.
Next what are the benefits of gluten free oats.
Why Choose Gluten Free Oats
Most commercial oats are processed in facilities that also process barley, rye and wheat.
The gluten in these ingredients can contaminate the oats, and the nature of most gluten intolerances is that even a trace amount of gluten can cause severe discomfort.
So one box of conventional oats may not create a reaction for a gluten-intolerant person, but then the next box might.
It's best to completely avoid conventionally grown oats when cooking so try to choose gluten free oats instead.
Is Oat Flour Considered Gluten Free
Yes.
Can You Replace Flour With Oat Flour
Yes. 1 cup of oat flour grind with 1 1/4 cups old-fashioned rolled oats.
Oatmeal cookies are considered healthy due to the added fiber. They have a lower glycemic index than other cookies.
Final ingredient to look at is shredded coconut.
Shredded Coconut
There are two types of shredded coconut, sweetened and unsweetened.
How To Make Shredded Coconut
Raw coconut meat is boiled, grated, and dried.
Next, dehydrated shreds are packaged and distributed as unsweetened coconut or soaked in a liquid sugar solution, dried again to make sweetened coconut.
Is Unsweetened Shredded Coconut Good For You
Yes. Rich in fiber and MCTs, it offers a few benefits, which includes weight loss, digestion and improved heart health.
How Do You Store Unsweetened Shredded Coconut
Place shredded coconut in an airtight container, then store in your refrigerator for up to a week. Or store in your freezer, up to six months, for longer shelf life.
See our resource below for healthy desserts along with the list of healthy cookie recipes.
What Is The Most Unhealthy Cookie
If you decide to select a store bought cookie the following list are the one's to avoid.
Grandma's Peanut Butter Cookies.
Mint Oreo Fudge Cremes.
Little Debbie Oatmeal Creme Pies
Chips Ahoy! with Reese's Peanut Butter Cups.
Keebler Fudge-Covered Coconut Dreams.
Chips Ahoy! Chewy Brownie-Filled Cookies.
Oreo Mega Stuf.
Newtons.
Nilla Wafers.
Double Stuf Oreo.
Nutter Butter.
Keebler Vienna Fingers.
Original Chips Ahoy!
Walkers Shortbread Cookies.
Chocolate Marshmallow Oreo Cookies.
Pepperidge Farm Brussels Cookies.
Fiber One Soft-Baked Chocolate Chunk Cookies
Chips Ahoy! Candy Blasts Chocolate Chip.
Bauducco Sugar-Free Chocolate Wafers.
Pepperidge Farm Milk Chocolate Milano.
Snackwell's Devil's Food Cookie Cakes.
Pepperidge Farm Salted Caramel Milano Cookies
BelVita Cranberry Orange Crunchy Breakfast Biscuits.
Famous Amos Chocolate Chip Cookies.
Mrs. Fields Triple Chocolate Cookies.
Keebler E.L.Fudge Double Stuffed.
Lorna Doone Shortbread Cookies.
Lance Choc-O Lunch Cookie Sandwiches.
Pepperidge Farm Soft-Baked Montauk Milk Chocolate Cookies.
Other Healthy Desserts
Dietary Type
Flourless
Vegan
Paleo
Gluten free
No sugar
16 Healthy Cookies
Enjoy the list of recipes below!
Vegan Pumpkin Sugar Cookies
Read full details on: The Banana Diaries
Paleo Chocolate Brownie Cookies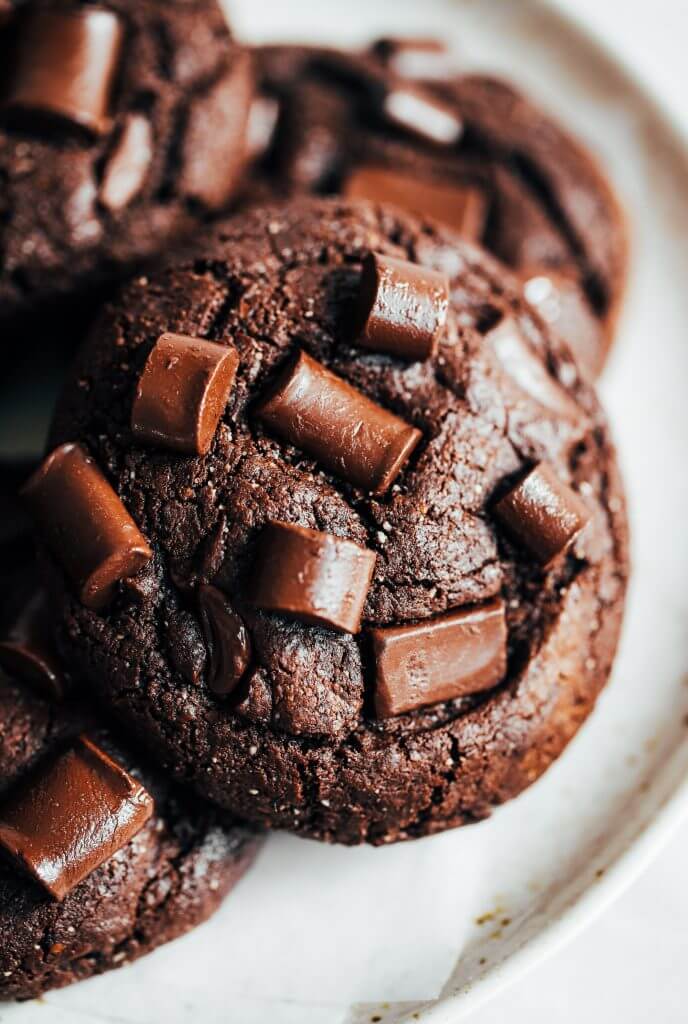 Read full details on: Paleo Gluten Free Eats
Brown Butter Bourbon Pecan Chocolate Chunk Cookies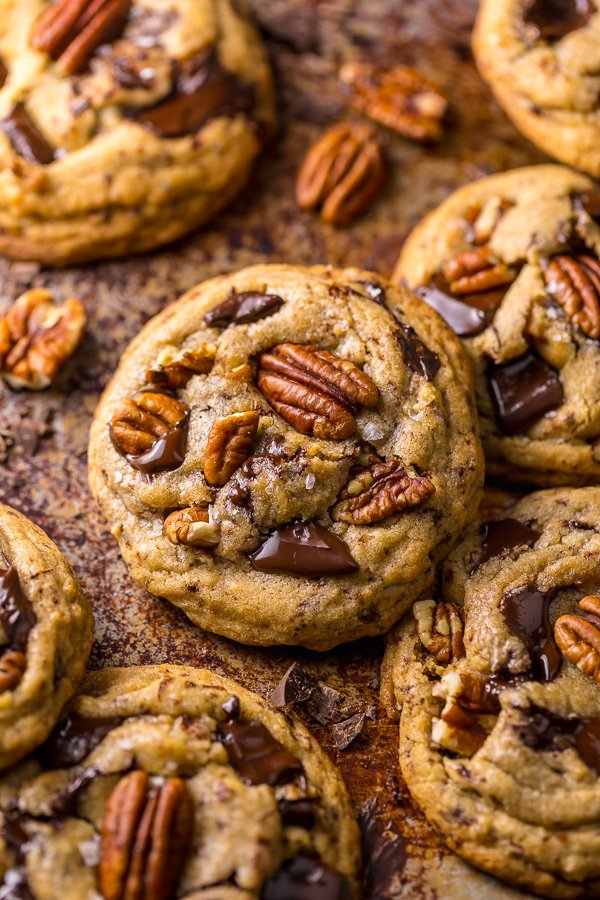 Read full details on: Baker By Nature
No-Bake Mint Chip Cookies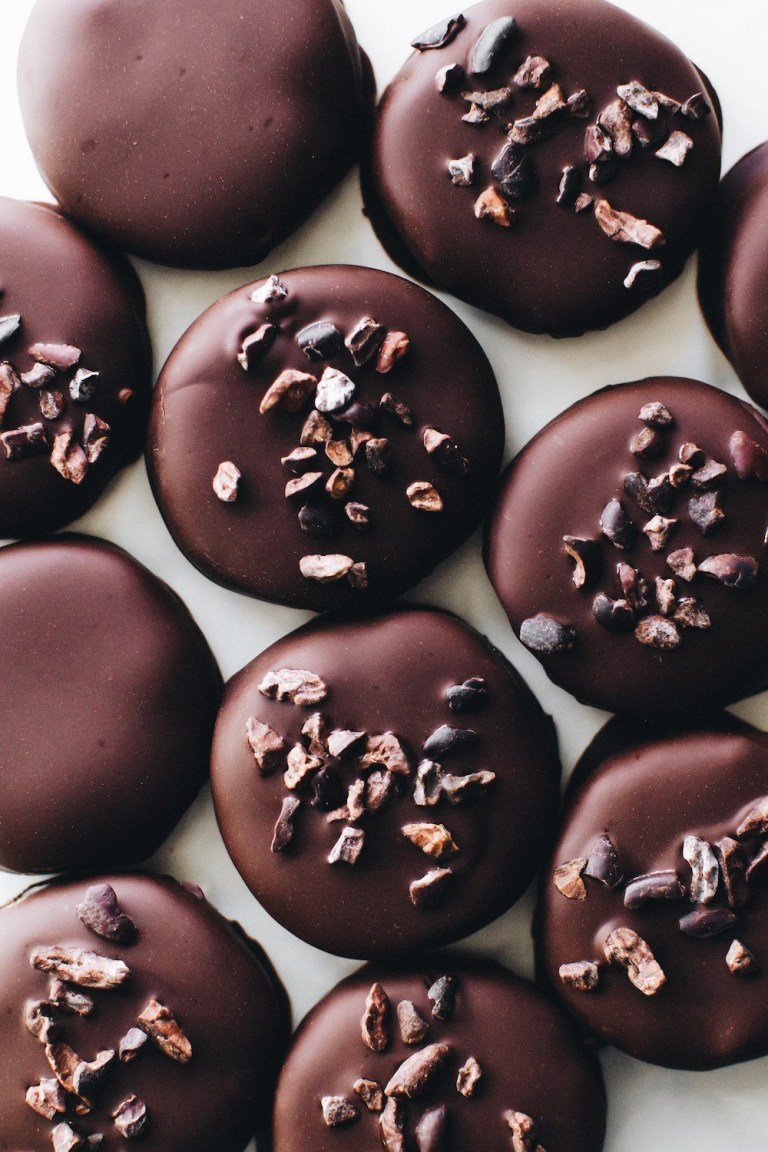 Read full details on: Feasting On Fruit
Gluten Free Peanut Butter Cup Cookies
Read full details on: The Banana Diaries
Vegan Oatmeal Chocolate Chip Cookies
Read full details on: Baker By Nature
Trail Mix Cookies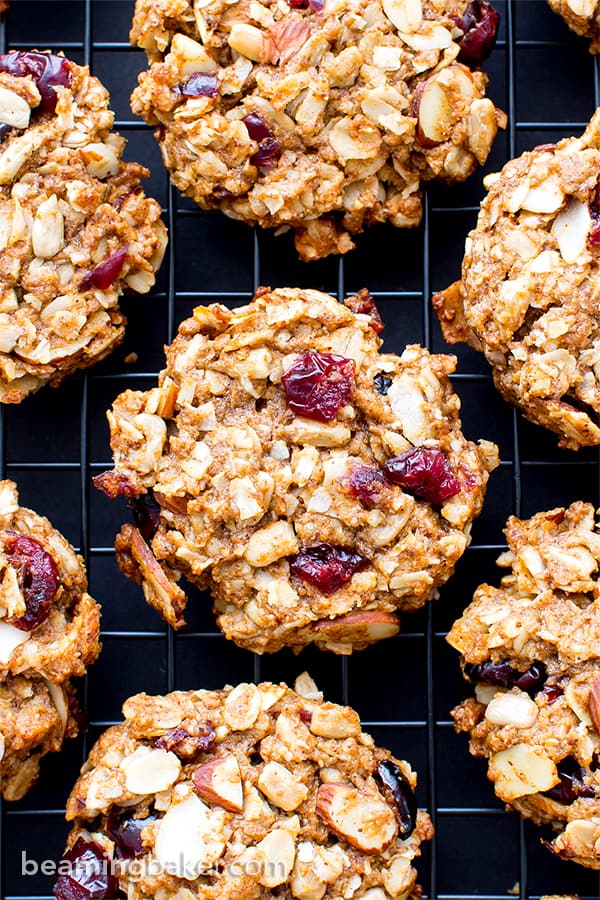 Read full details on: Beaming Baker
Vegan Pumpkin Chocolate Chip Cookies
Read full details on: Baker By Nature
Gluten Free Chocolate Chunk Cashew Cookies
Read full details on: The Nutritious Kitchen
Pumpkin Oatmeal Cookie Bars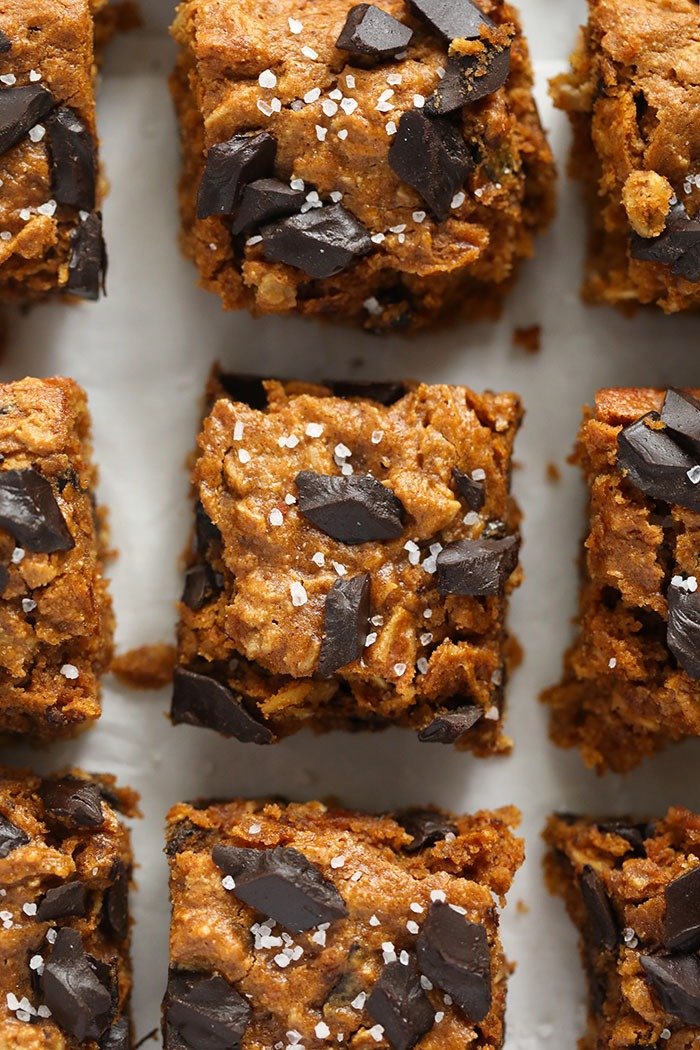 Read full details on: Fit Foodie Finds
Chocolate Dipped Peanut Butter Cookies
Read full details on: Half Baked Harvest
Double Chocolate Chip Coconut Cookies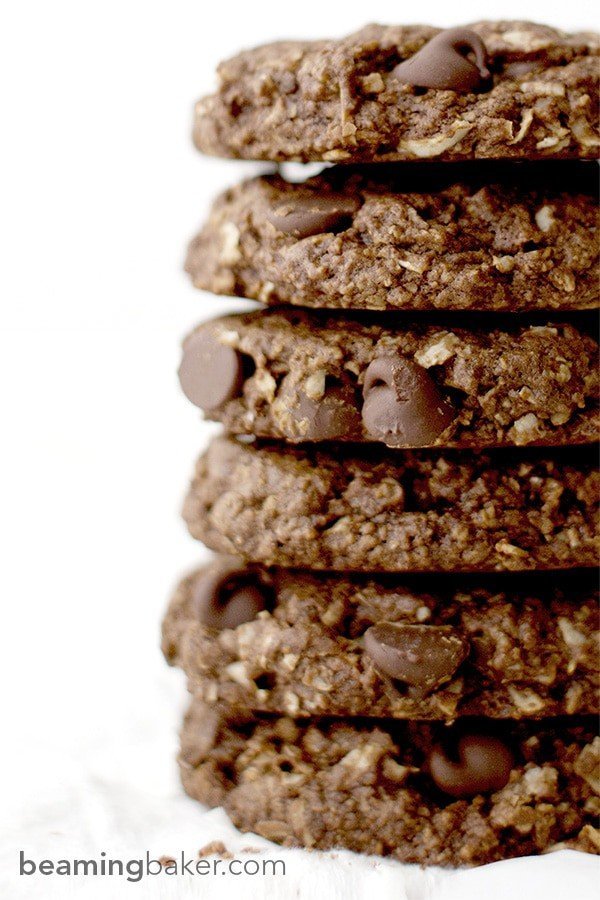 Read full details on: Beaming Baker
Wanna Be Brownie Cookies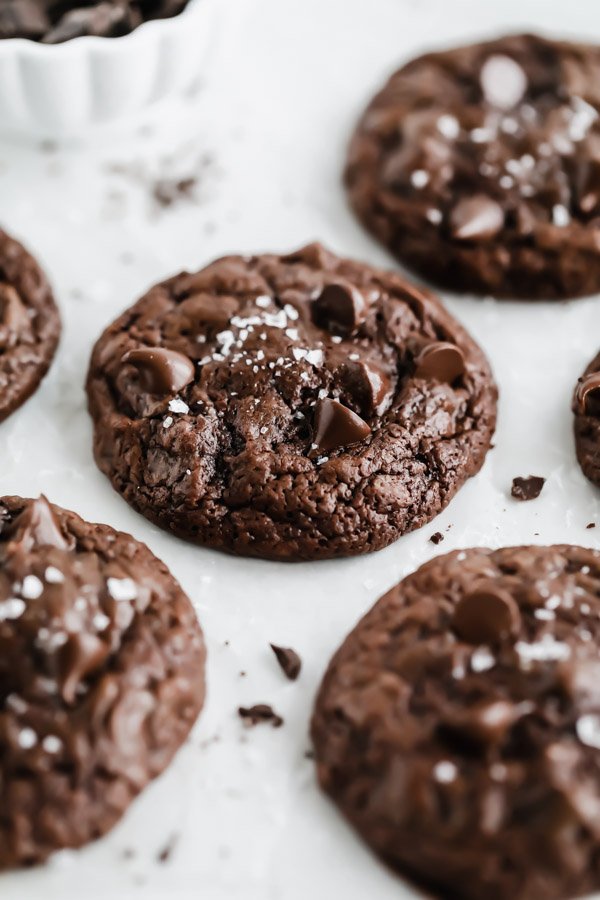 Read full details on: Browned Butter Blondie
Flourless Banana Almond Butter Cookies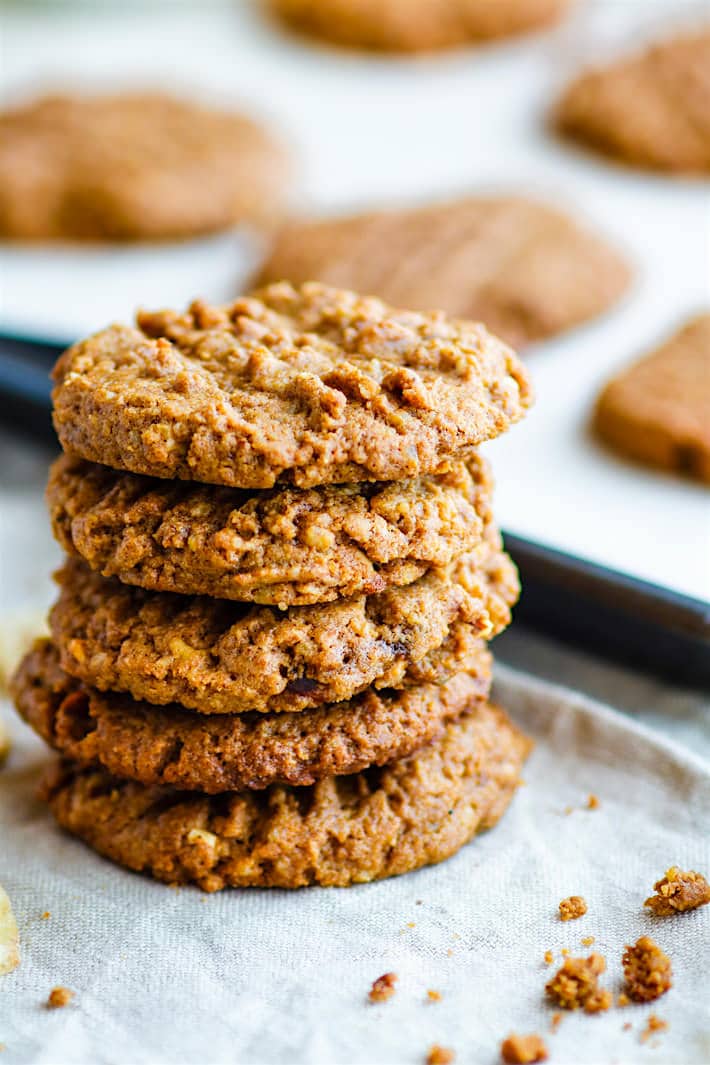 Read full details on: Cotter Crunch
Double Chocolate Mint Cookies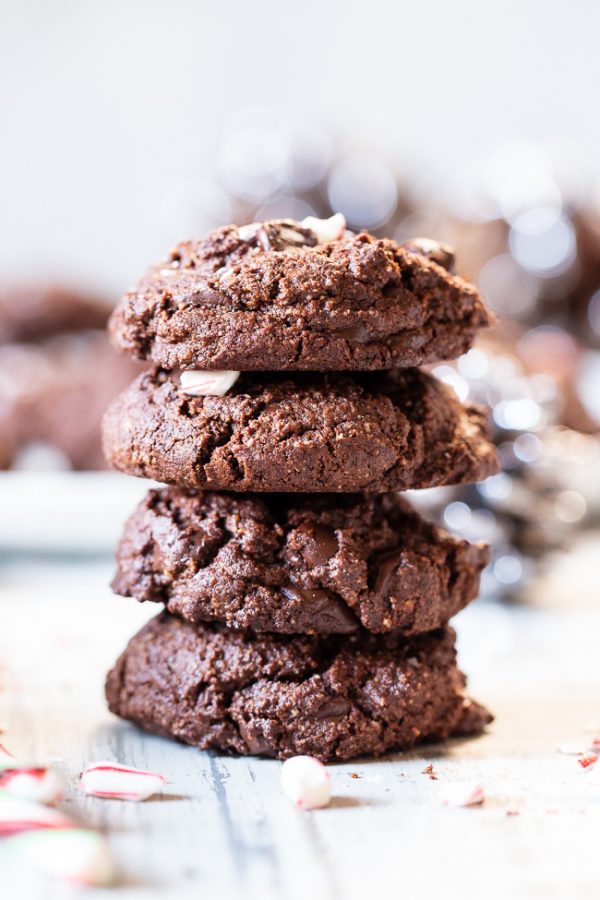 Read full details on: Paleo Running Momma
Peanut Butter Chocolate Chip Oatmeal Cookies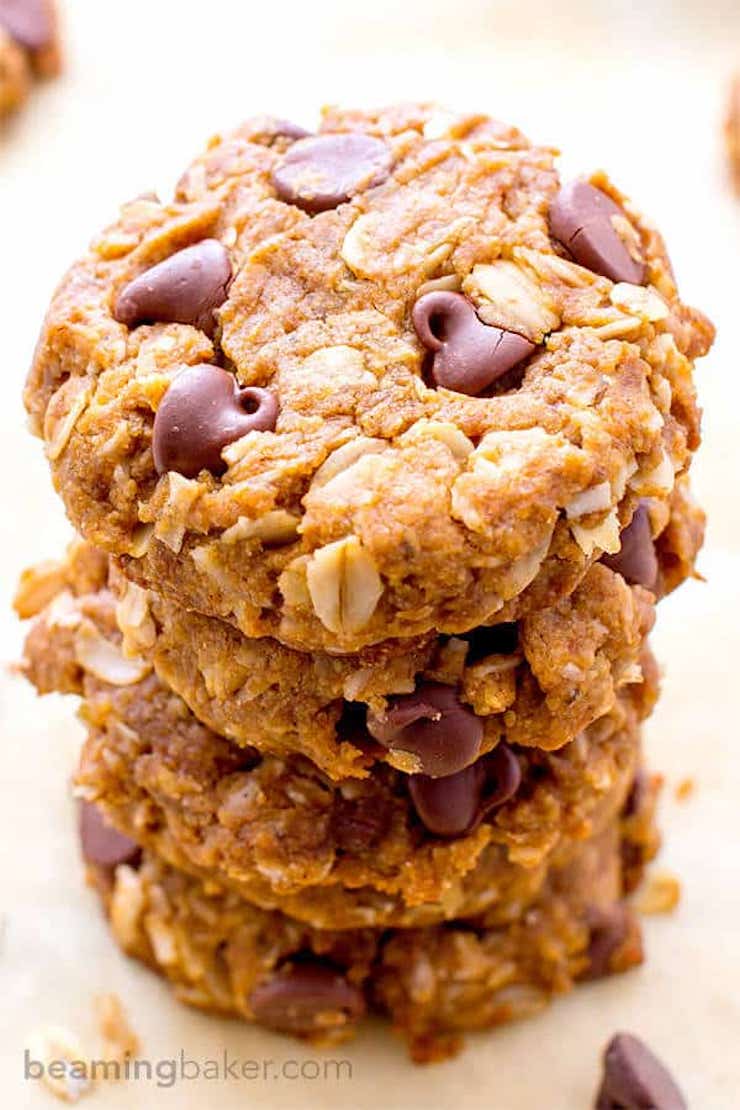 Read full details on: Beaming Baker
Want More Recipes?
Access our complete list of healthy recipes!