photo source: therecipecritic.com
Healthy Breakfast Smoothies
Healthy breakfast smoothies are a great way to start your day to get energized with healthy nutrition.
Depending on the ingredients that you choose, these convenient, on the go, colourful drinks can pack in a lot of vitamins and nutrients.
Health Benefits Of Breakfast Smoothies
Increases consumption of fruits and vegetables
Great source of antioxidants, vitamins and minerals
Keeps blood sugar in check
Improves heart health
Helps with weight loss
Increases fiber intake
Prevents dehydration
Balances hormones
Detoxifies the body
Makes you feel full
Aids in digestion
Controls cravings
Improves skin
Boost the brain
Supplies calcium
"Smoothies are a great way to get your daily fruit and vegetable intake," explains New York-based nutritionist Regina Fazzini.
It's best to load your smoothies up with fruits that are high in antioxidants and protein-rich nut butters and milks to ensure that you will be full and focused after drinking.
Smoothie Ingredients
Before you fire up the blender, consider these nutritious additions.
Smoothie Protein Ingredients
Greek yogurt (unsweetened)
Almond milk (unsweetened)
Coconut milk (unsweetened)
Rice milk (unsweetened)
Hemp milk
Soy milk (unsweetened)
Vegan/Keto milk
Organic whole milk
Kefir grains
Organic natural peanut butter
Almond butter
Chia seeds
Flax seeds
Ground flaxseed
Hemp seeds
Coconut water
Rice protein
Hemp protein
Hemp hearts
Tofu
Smoothie Oil Ingredients
Coconut oil
Flax oil
Hemp oil
Macadamia oil
Specialty Smoothie Ingredients
Agave nectar
Cacao nibs
Raw cacao powder
Coconut palm sugar
Freeze dried fruit (gluten free, no sugar)
Pure maple syrup
Molasses (unsulfured)
Raw unfiltered honey
Stevia
Goji berries
Raw maca powder
Acai powder
Camu camu powder
Matcha powder
Bee pollen
Old-fashioned oats
Spices (cinnamon, nutmeg, ginger)
Vanilla extract
Common Fruit Ingredients
Berries
Mango
Pineapple
Peach
Apple
Melon
Cherries
Apricot
Oranges
Kiwi
Dates
Banana
Alternatives To Banana For Healthy Breakfast Smoothies
There are a lot of different ways to easily thicken up your smoothies without sacrificing texture or flavour.
You can substitute the following ingredients if you don't like bananas or are allergic.
For Sweetness:
Applesauce
Mango
Fresh Figs
Papaya
Pear
Watermelon
Medjool Dates
Honeydew
Cantaloupe
For Texture:
Sweet Potatoes
Almond Butter
Avocado
Quinoa
Coconut Cream
Chia Seeds
Rolled Oats
Greek Yogurt
Canned Pumpkin
Frozen Cubes Of Cucumber Or Zucchini
Common Vegetable Ingredients
Spirulina powder
Mint
Ginger
Carrot
Kale
Spinach
Avocado
Cucumber
Cauliflower
Pumpkin
What Makes A Smoothie Unhealthy
Store Bought Fruit Juice
Fat-Free Flavoured Yogurt
Ice Cream, Frozen Yogurt, or Sherbet
Protein Powder With Tons Of Fillers
Canned Fruit
Sugar
Is It Good To Drink A Smoothie Every Morning
Yes. These healthy smoothies provide fiber, healthy fats & protein to give you energy all morning
How To Meal Prep Smoothies
There are 2 methods. See below.
1) Prepare In Freezer Bags or Mason Jars
Place your fruit, dry ingredients, powders, and greens into freezer zip-top bags.
Squeeze out the air, seal, and freeze for up to three months.
To make your smoothie, pour the ingredients into a blender carafe, then add your liquid of choice. Blend until smooth, and enjoy!
2) Make A Head Method
Blend the smoothie in the blender, then pour it into freezer-safe mason jars, and freeze.
The night before you plan to drink the smoothie, place a smoothie jar in the fridge and defrost overnight.
How Long Can A Smoothie Last In The Fridge
Store your drink in a glass container with an airtight lid. It can last up to 24 hours.
Equipment For Healthy Smoothies
Ninja Smoothie Blender
Vitamix Smoothie Blender
Blendtec Smoothie Blender
Nutribullet Smoothie Blender
Seedless Smoothie Press
Strainer
Glass Bottle
Mix Powder
Lids And Straws With Smoothie Cups
Straw
Breakfast Recipes Resource
In addition to breakfast smoothies see our breakfast resource.
50 Healthy Breakfast Smoothies
See below our compiled list of the best breakfast smoothie recipes from top food bloggers.
16 Smoothie Bowl Recipes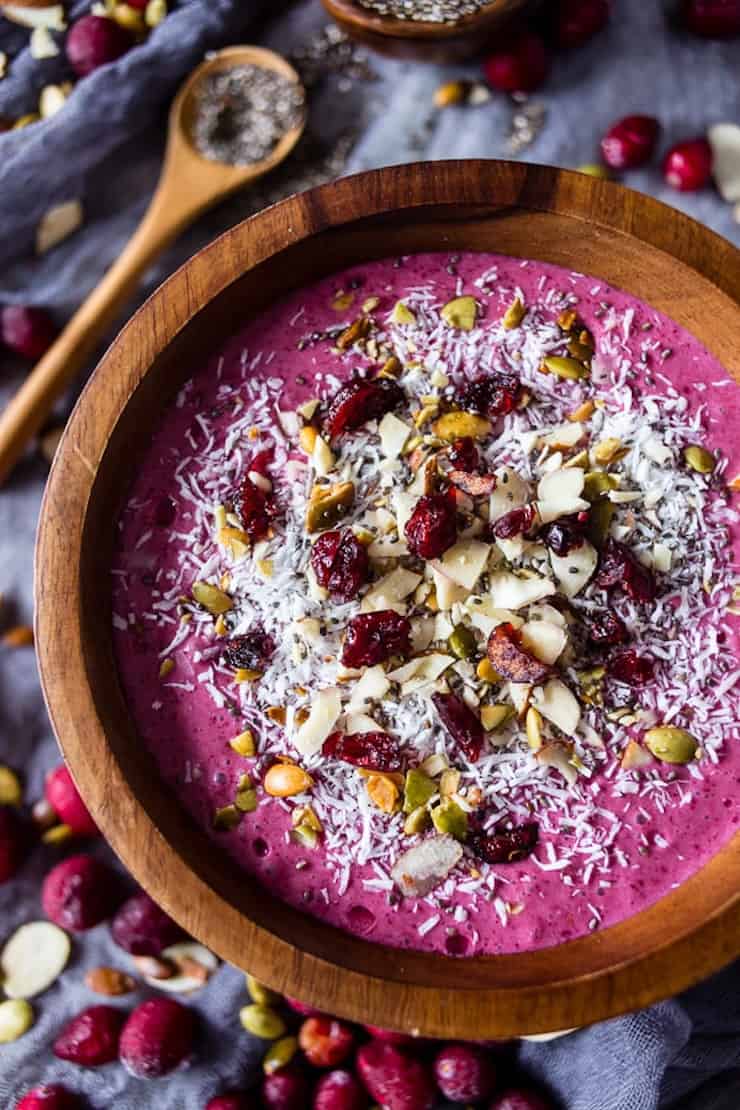 photo source: nutmegnanny.com
21 Of The Best Green Smoothie Recipes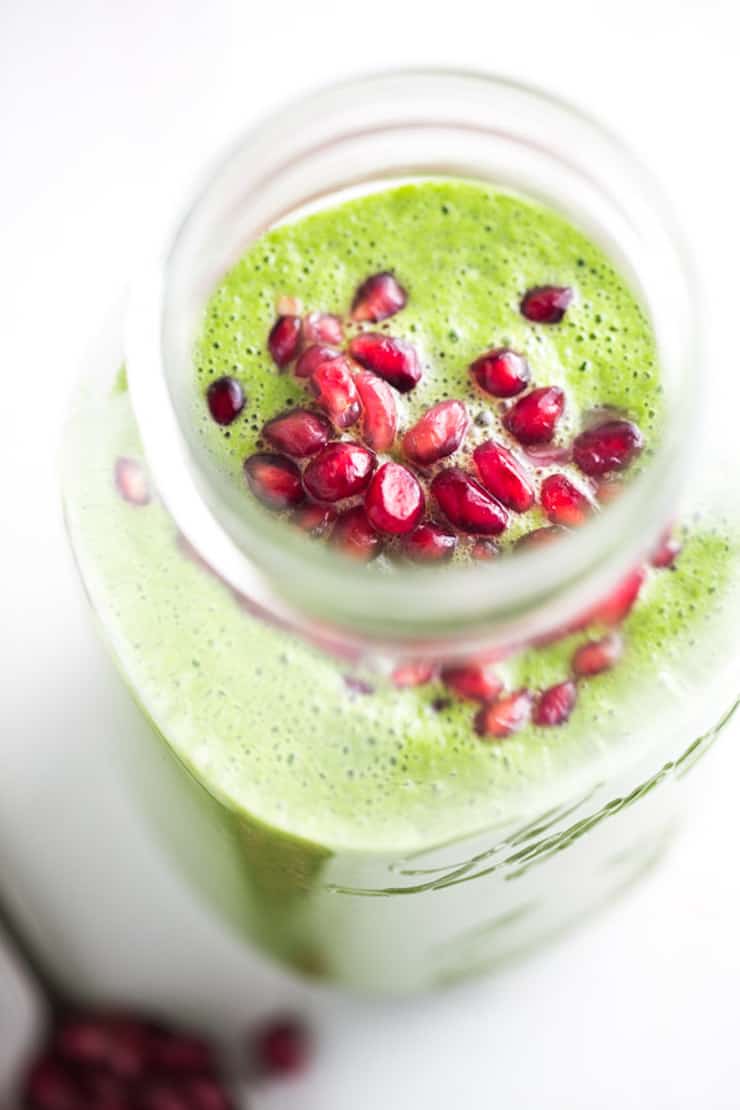 photo source: pinchofyum.com
Matcha Ginger Green Smoothie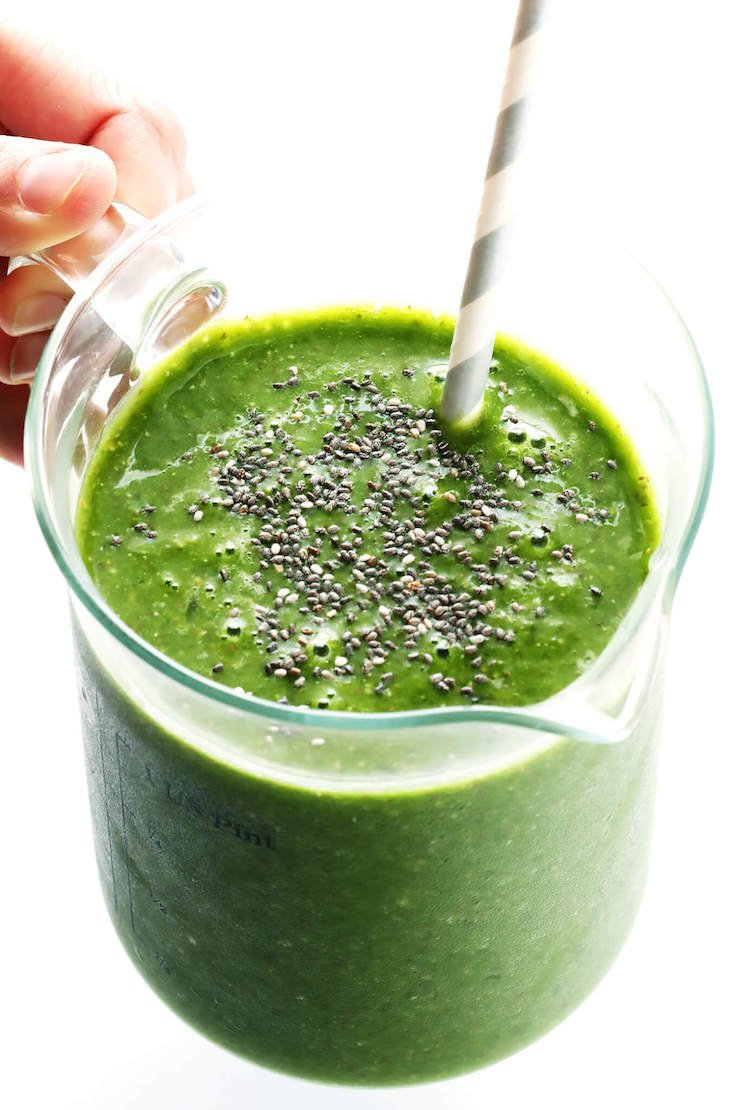 Read full details on: Gimme Some Oven
Blackberry Pineapple Smoothie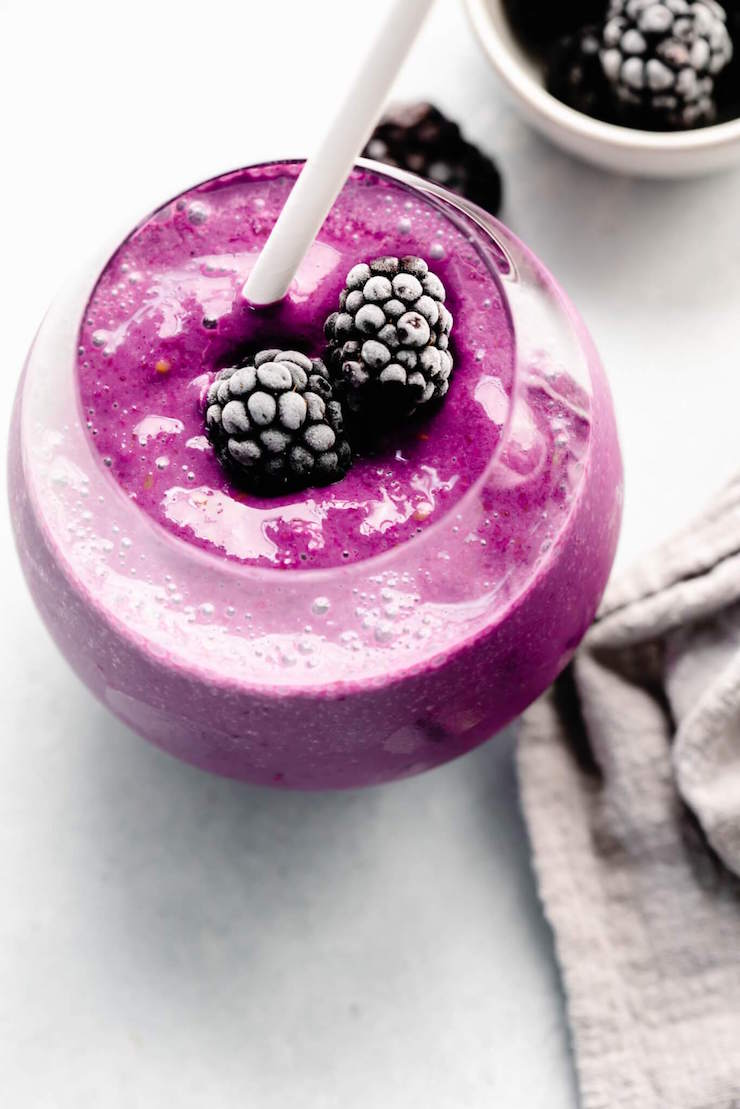 Read full details on: Platings & Pairings
Healthy Mango And Greek Yogurt Smoothie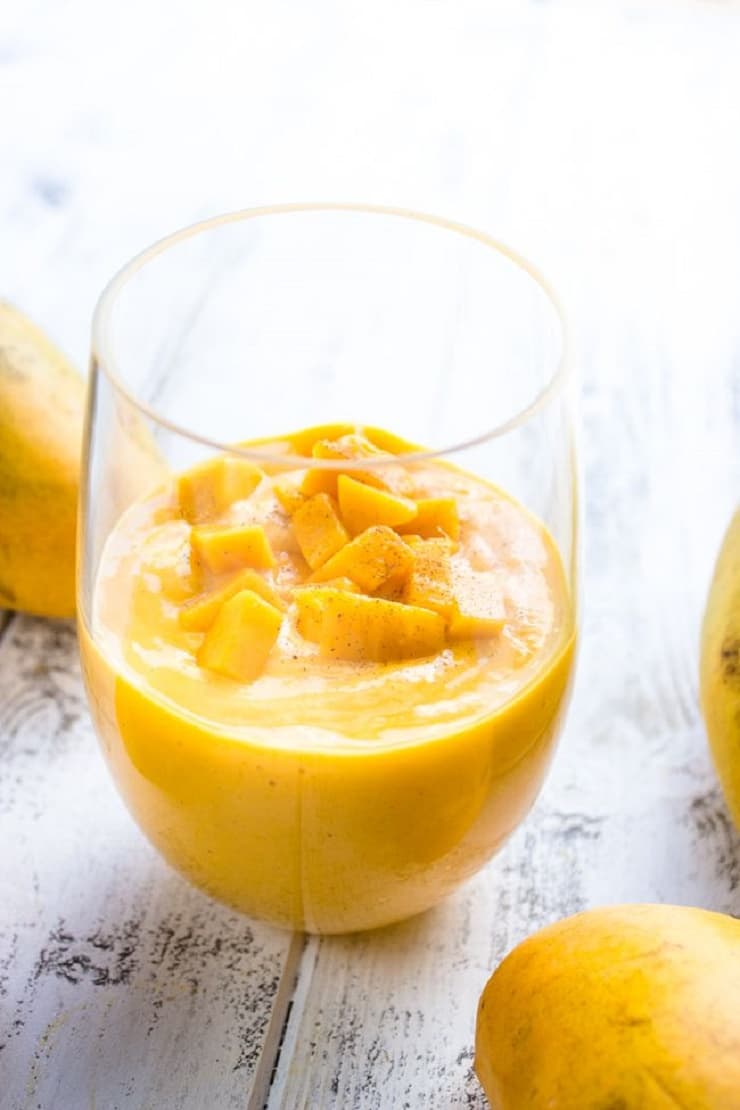 Read full details on: Gimme Delicious
Strawberry Banana Smoothie
Read full details on: Gimme Some Oven
Chocolate Peanut Butter Banana Smoothie
Read full details on: Beaming Baker
Carrot Cake Smoothie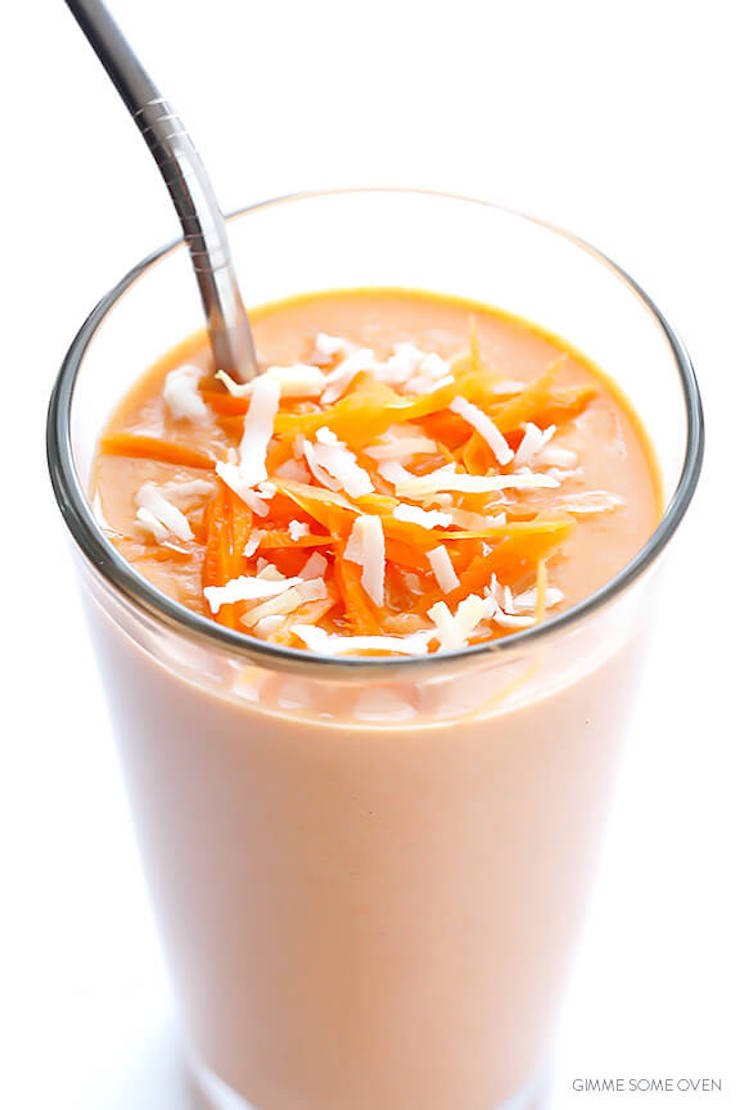 Read full details on: Gimme Some Oven
Healthy Breakfast Smoothies – Triple Berry Green Smoothie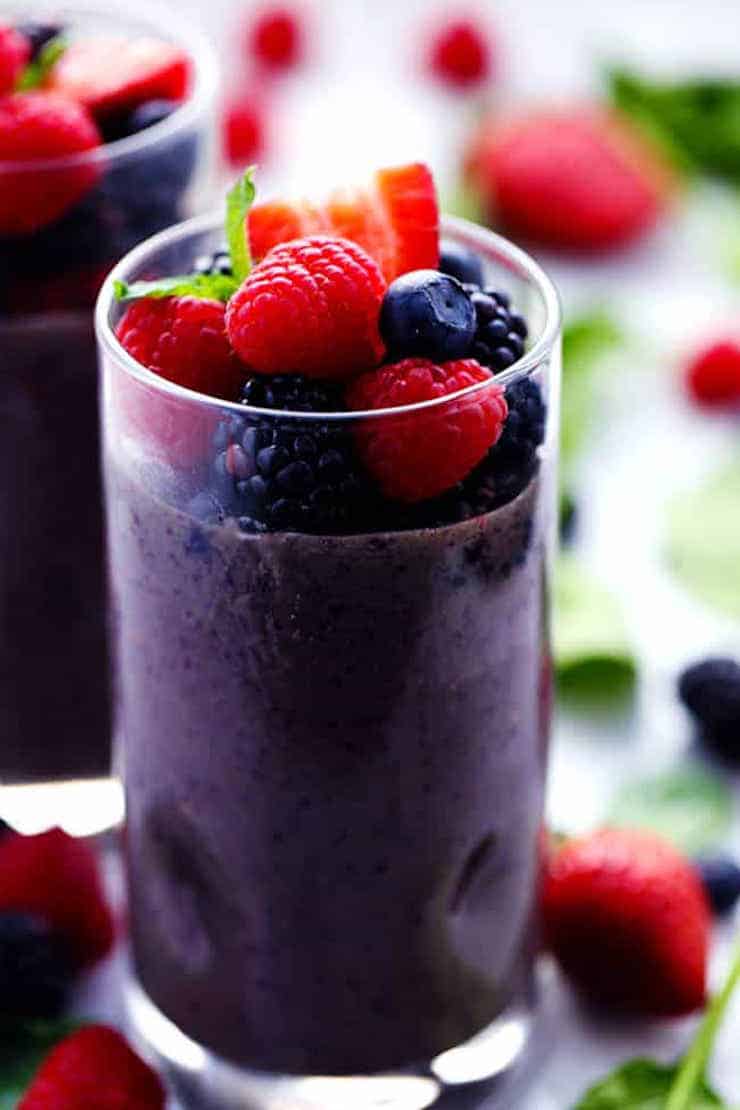 Read full details on: The Recipe Critic
Pineapple Smoothie
Read full details on: Gimme Some Oven
Blueberry Avocado Smoothie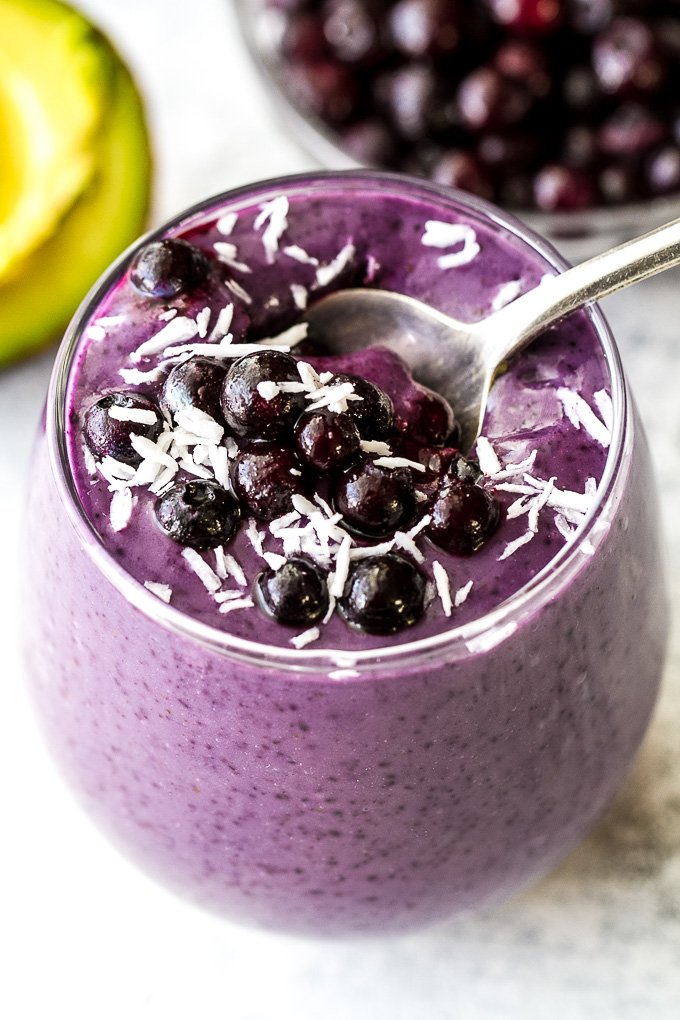 Read full details on: Running With Spoons
Banana Breakfast Smoothie
Read full details on: Marsha's Baking Addiction
Immune Boosting Grapefruit Smoothie
Read full details on: Hello Glow
Healthy Strawberry Smoothie With Mango
Read full details on: The Seasoned Mom
Blueberry Muffin Smoothie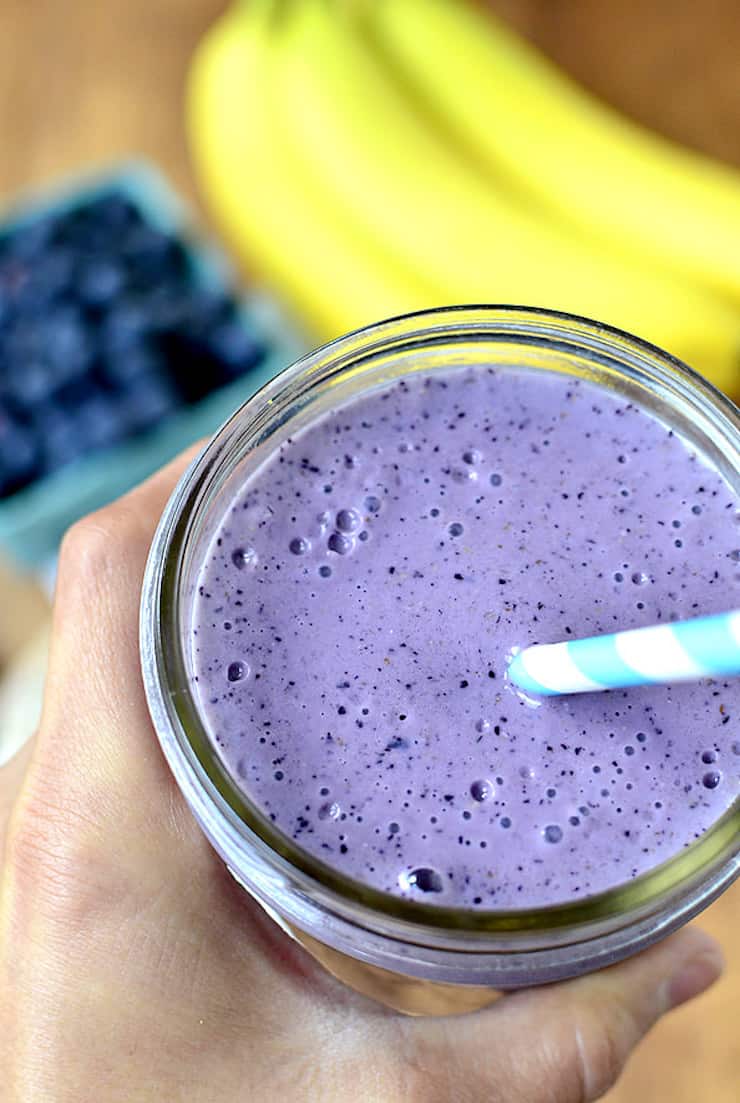 Read full details on: Iowa Girl Eats
Blackberry Lime Green Smoothie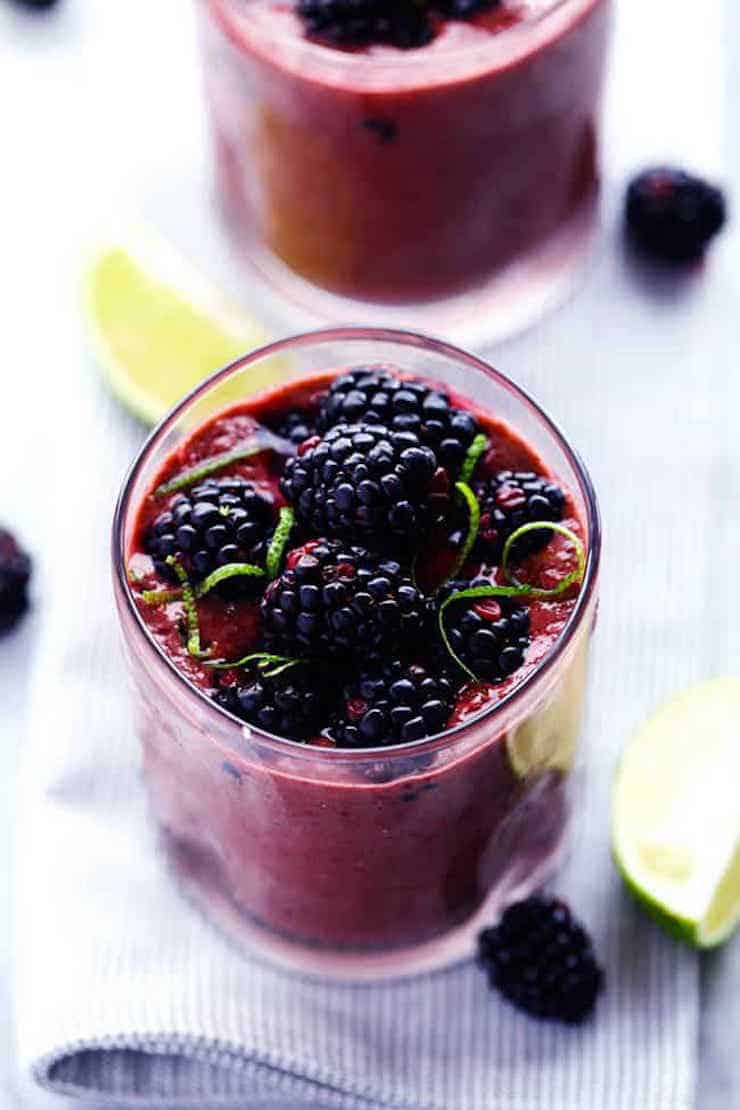 Read full details on: The Recipe Critic
Access our complete list of healthy recipes!