photo source: charleyshealth.co.uk
Healthy Banana Bread Recipes
You will love these 12 healthy banana bread recipes! Anywhere from whole grain, quick delicious desserts for kids, one person or an entire family!
Enjoy these clean eating desserts even for breakfast or for a late night snack.
Banana Bread Calories
In general banana bread at 100 gram is 326 calories. However, you can cut the calories nearly in half if its homemade. The average calorie count is 140 calories for the recipes listed below!
Is Banana Bread Loaf Good For You
Banana bread offers healthy monounsaturated fats with ingredients such as nuts and olive oil.
Some recipes include almond meal, ground flaxseeds and olive oil for a nutritionally rich dessert.
What Can I Add To Banana Bread
Cranberries
Blueberries
Raisins
Apricots
Plums
Cherries
Pears
Can I Substitute All Purpose Flour For Whole Wheat In Banana Bread
Yes.
Can I Substitute Brown Sugar For White Sugar In Banana Bread
Yes you can. Substitute 1 cup of brown sugar for every 1 cup of white sugar.
Can I Substitute Oil For Butter In Banana Bread
Yes. Substitute equal amounts of melted butter in place of oil.
How Ripe Is Too Ripe For Bananas To Use For Banana Bread
The banana should be soft, pale or dark inside to the point it is no longer good for eating.
At this point it's perfect to be used for baking banana bread.
Once the banana is black throw it out.
How Full Do You Fill A Loaf Pan For Banana Bread
Fill the cake pan to two-thirds full so the batter does not pour over the sides.
How Do You Keep Banana Bread Moist
Keep it wrapped in plastic wrap, foil, or an airtight container wrapped tightly.
Can You Bake Banana Bread In A Glass Pan
Yes. When substituting a glass baking dish for a metal baking pan, reduce the oven temperature by 25°F.
What Is The Best Pan To Bake Banana Bread
The best loaf pan for banana bread is the Wilton Recipe Right Bread Loaf Pan.
It is a cheap, non stick loaf pan made of stainless steel.
Its durable and the non stick coating ensures that your banana bread will not stick to the pan.
How Do I Know When My Banana Bread Is Done
Use the toothpick method to gauge whether your banana bread is ready to come out of the oven. If the stick comes out clean the bread is done.
Should You Refrigerate Banana Bread
No, it's not necessary. Keep it in an airtight container in a cool place.
If you live in a hot climate then you may keep the bread in a container in the fridge.
Type Of Recipes
Key Ingredients
Greek yogurt
Apple sauce
Chocolate
Almond flour
Chocolate chip
Whole wheat flour
Blueberry
Oat flour
Chia seeds
Honey
Oatmeal
Zucchini
Coconut oil
Sour cream
Cinnamon
Buttermilk
Peanut butter
Maple syrup
Walnuts
Flaxseed
Cocoa
Avocado
Pumpkin
Stevia
Dates
Oats
Nuts
Dietary Type
The Best Set Of Banana Bread Recipes
See list of 12 recipes below. Enjoy!
Double Chocolate Paleo Banana Bread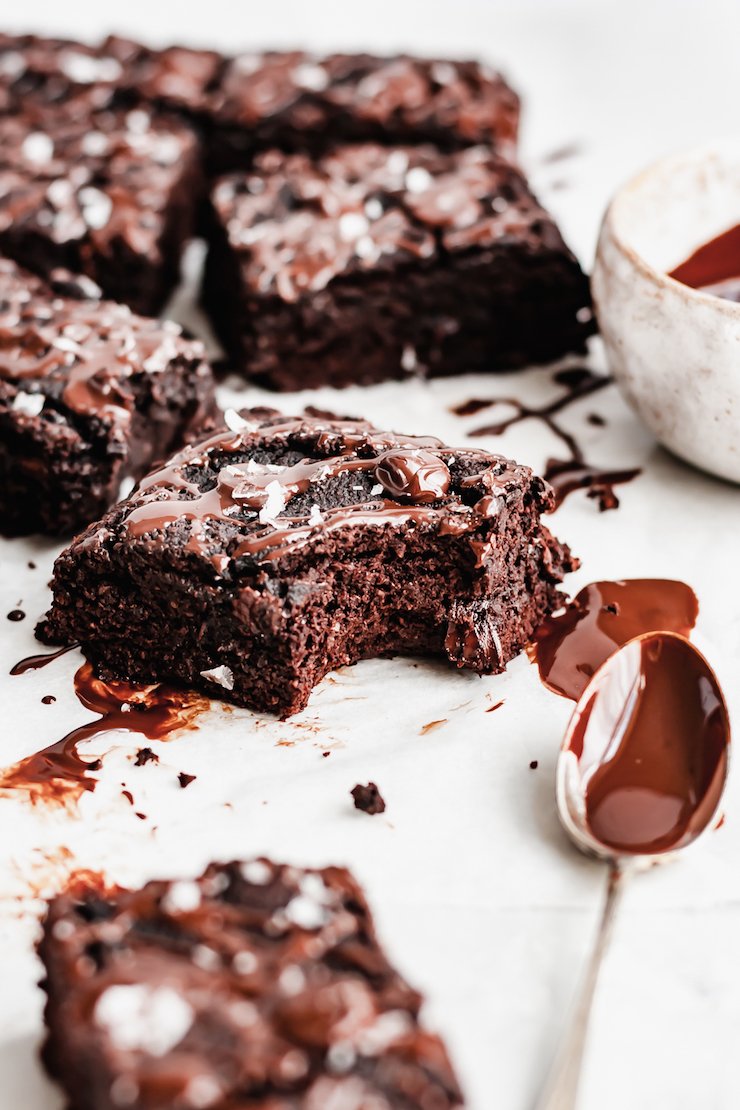 Read full details on: Ambitious Kitchen
Healthy Peanut Butter Banana Muffins
Read full details on: Fox & Briar
Mocha Banana Bread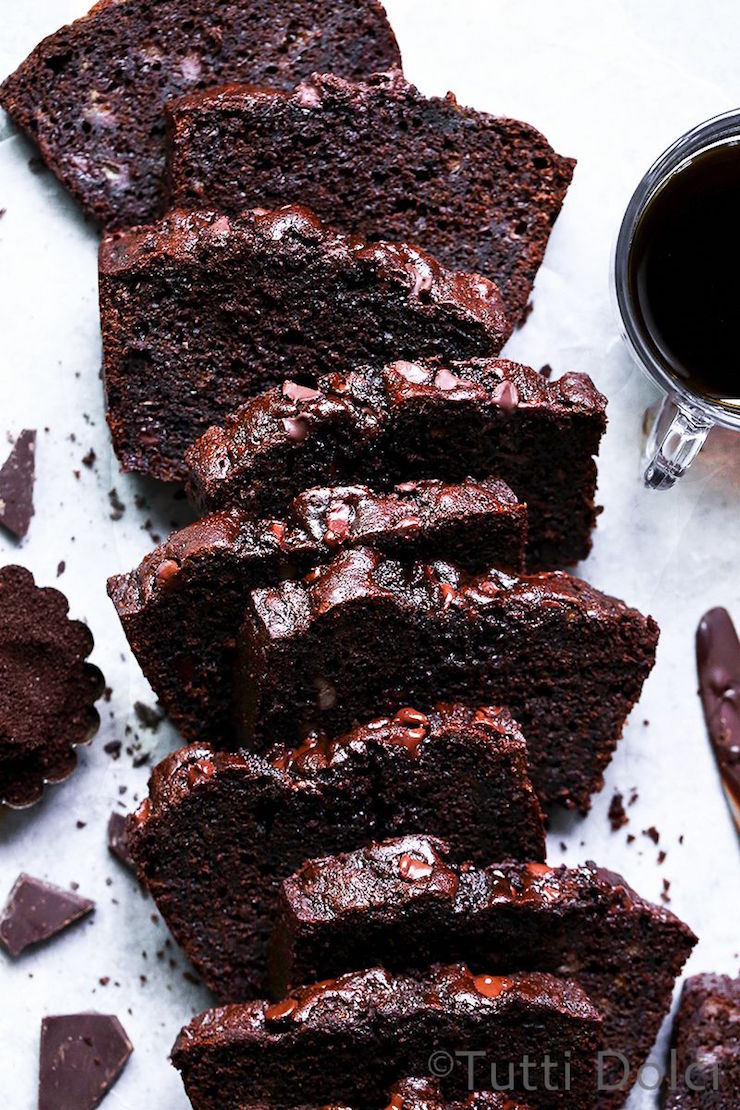 Read full details on: Tutti Dolci
Chocolate Chip Banana Bread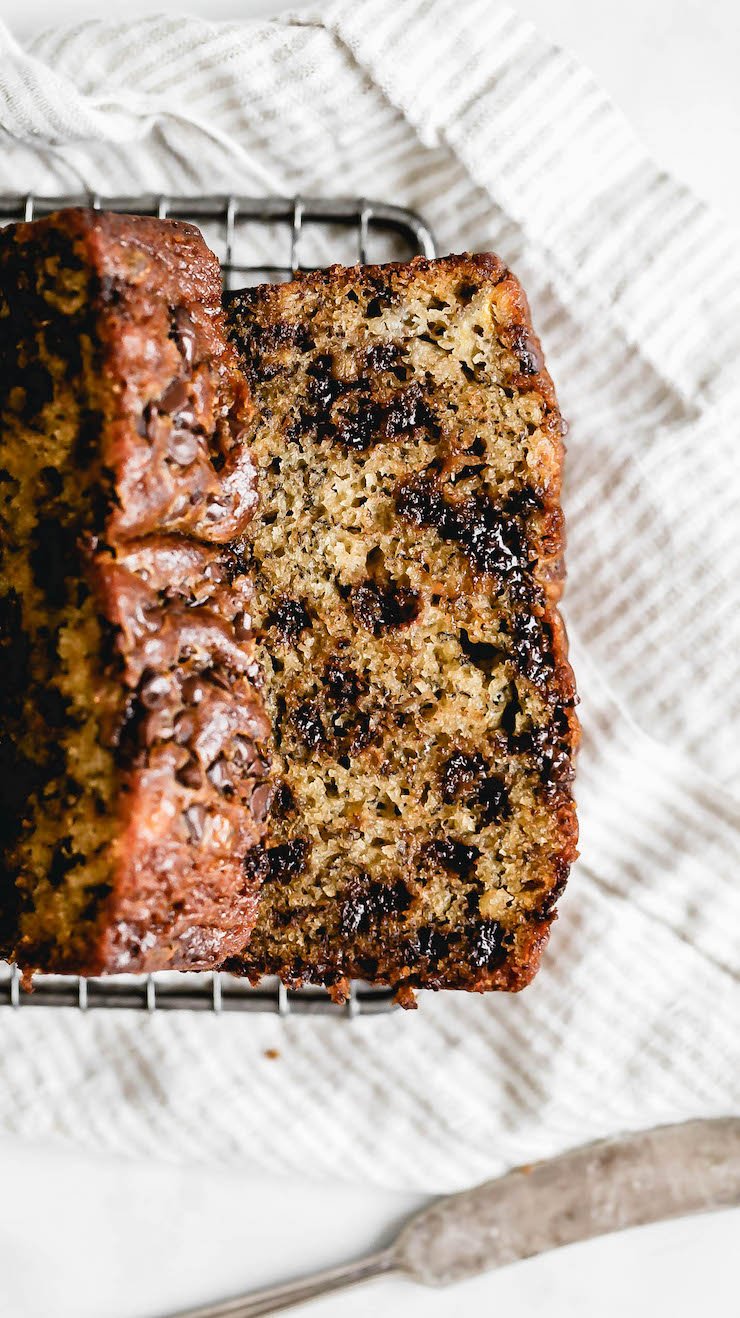 Read full details on: Butternut Bakery
Roasted Banana Bread with Walnuts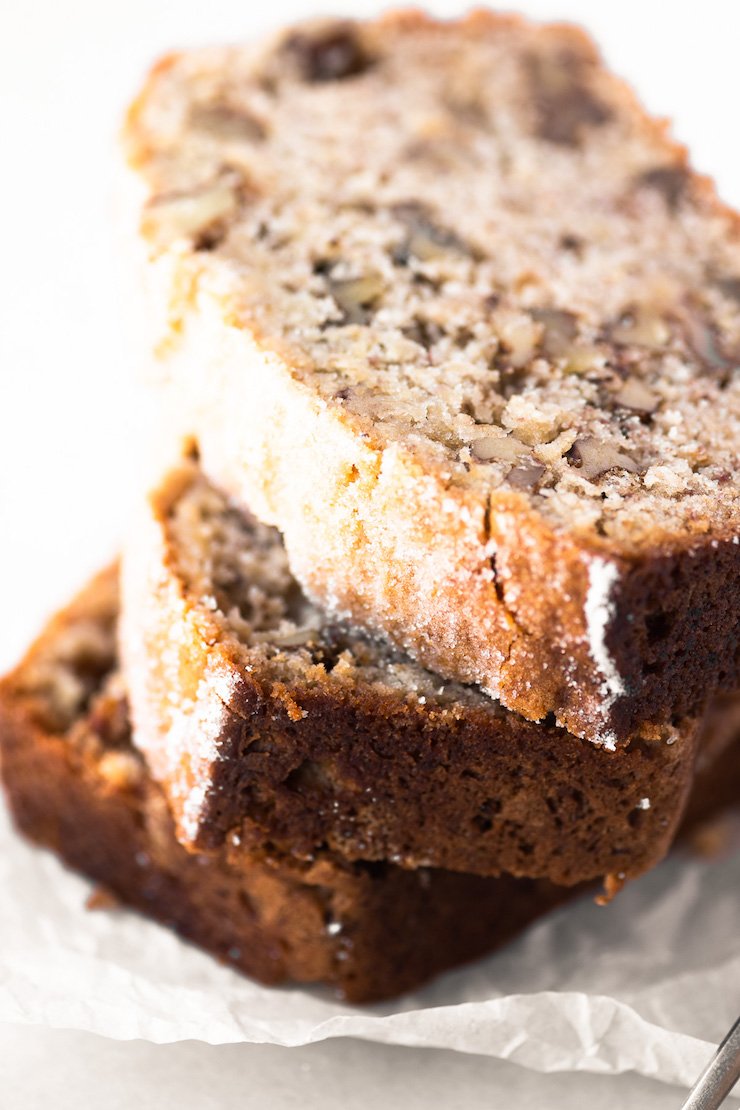 Read full details on: The View From Great Island
Healthy Chocolate Peanut Butter Muffins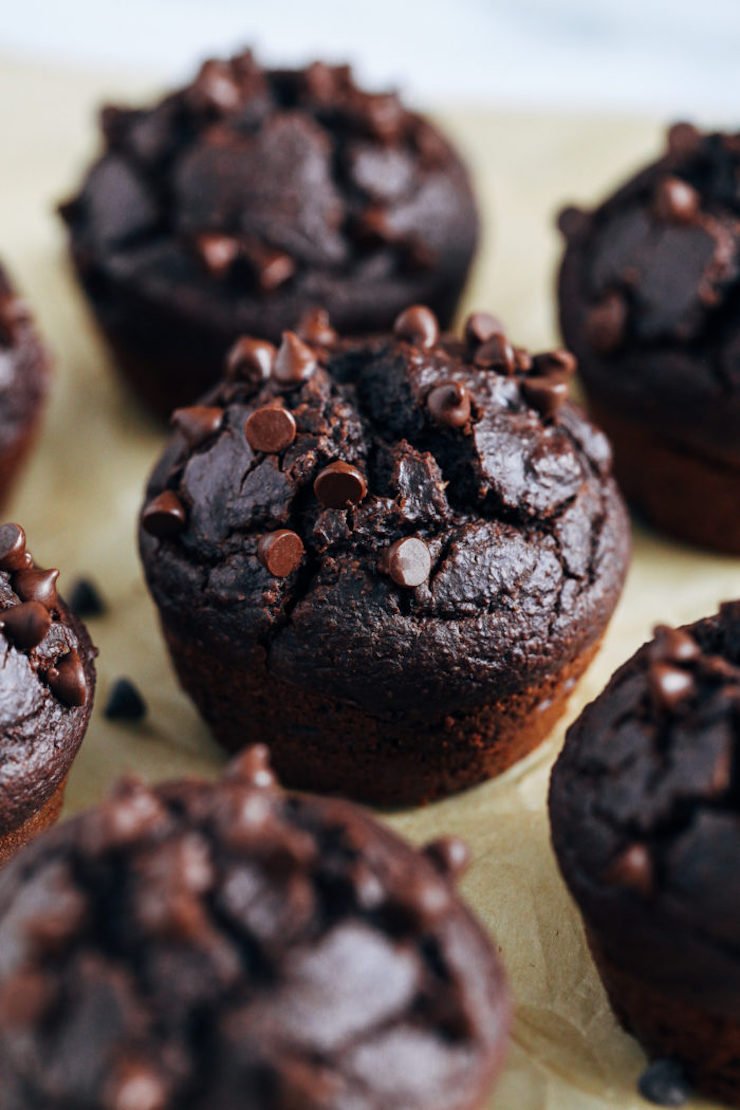 Read full details on: Making Thyme For Health
The Best Banana Bread Recipe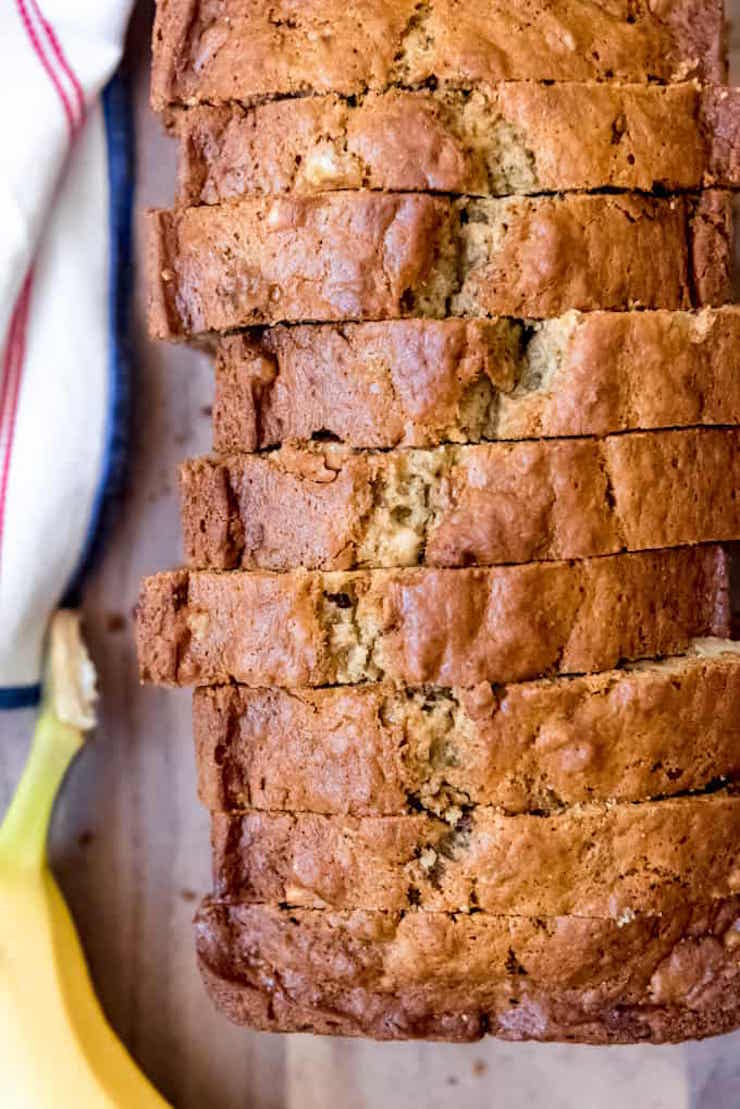 Read full details on: House Of Nash Eats
Vegan Banana Bread Donuts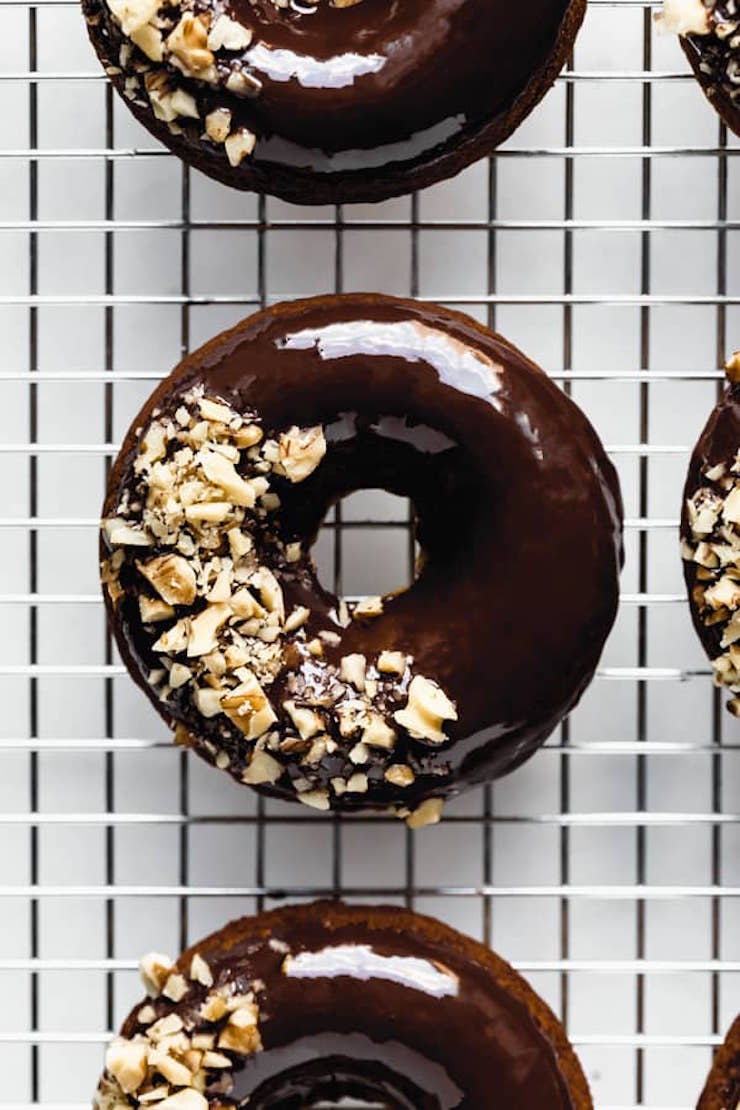 Read full details on: Choosing Chia
Banana Bread Cookies (GF, Vegan & Paleo)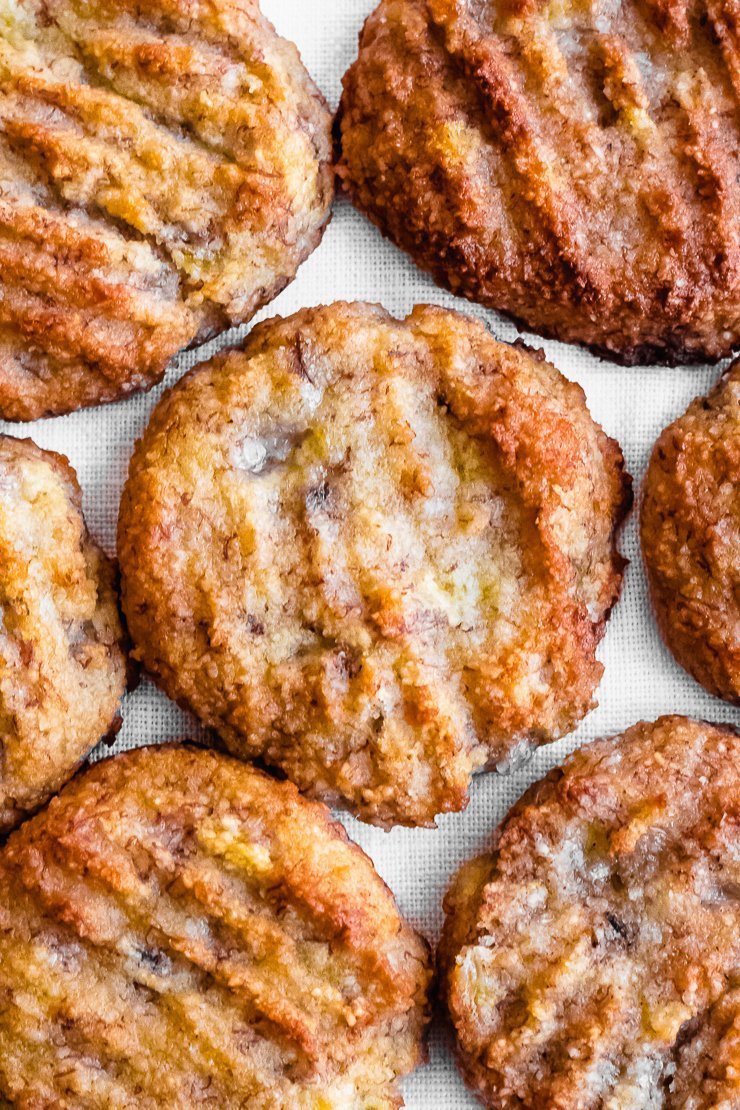 Read full details on: Simply Jillicious
Skinny Double Chocolate Banana Muffins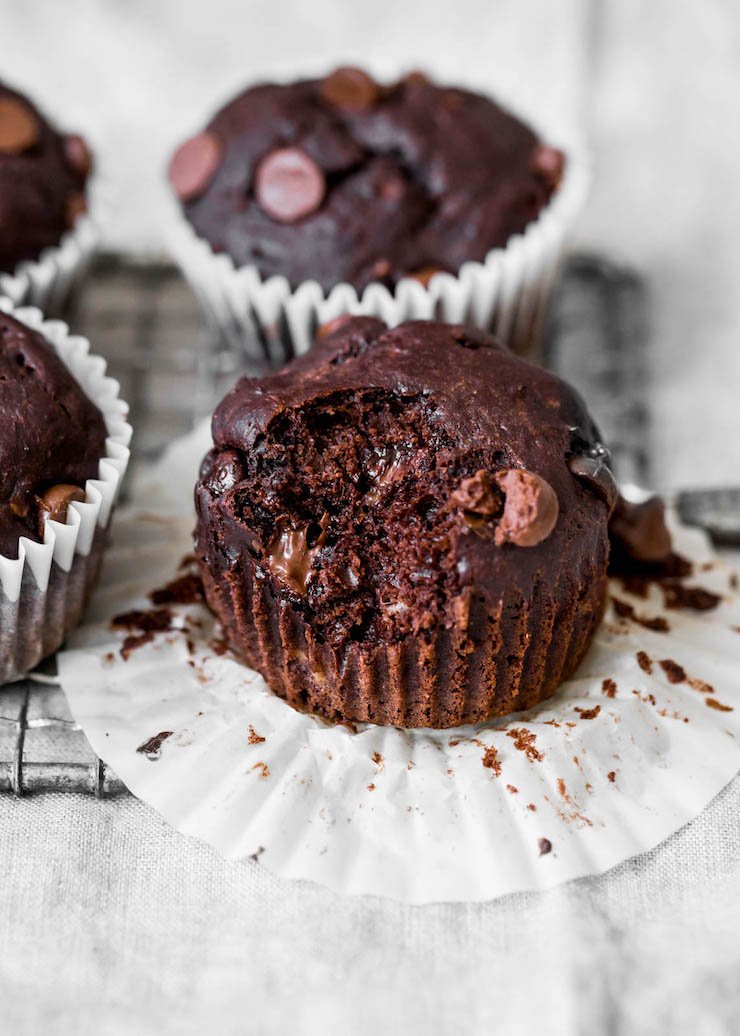 Read full details on: Ambitious Kitchen
Vegan Blueberry Banana Oat Bread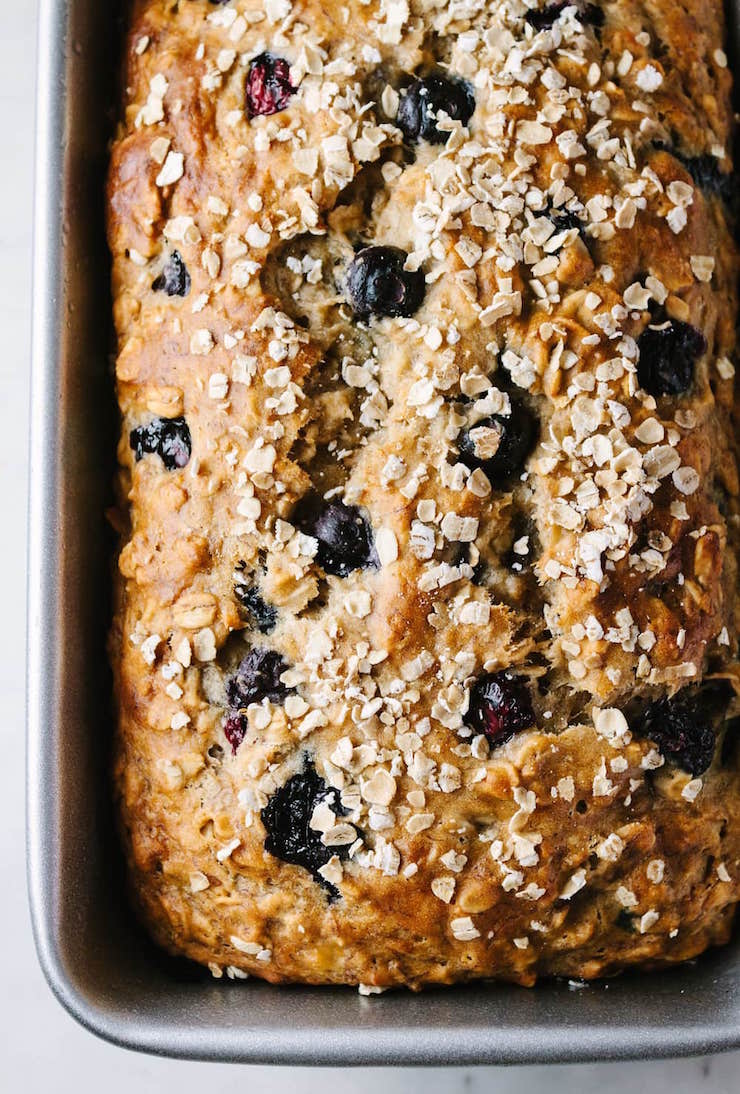 Read full details on: Simple Veganista
Vegan Cinnamon & Chocolate Chunk Banana Bread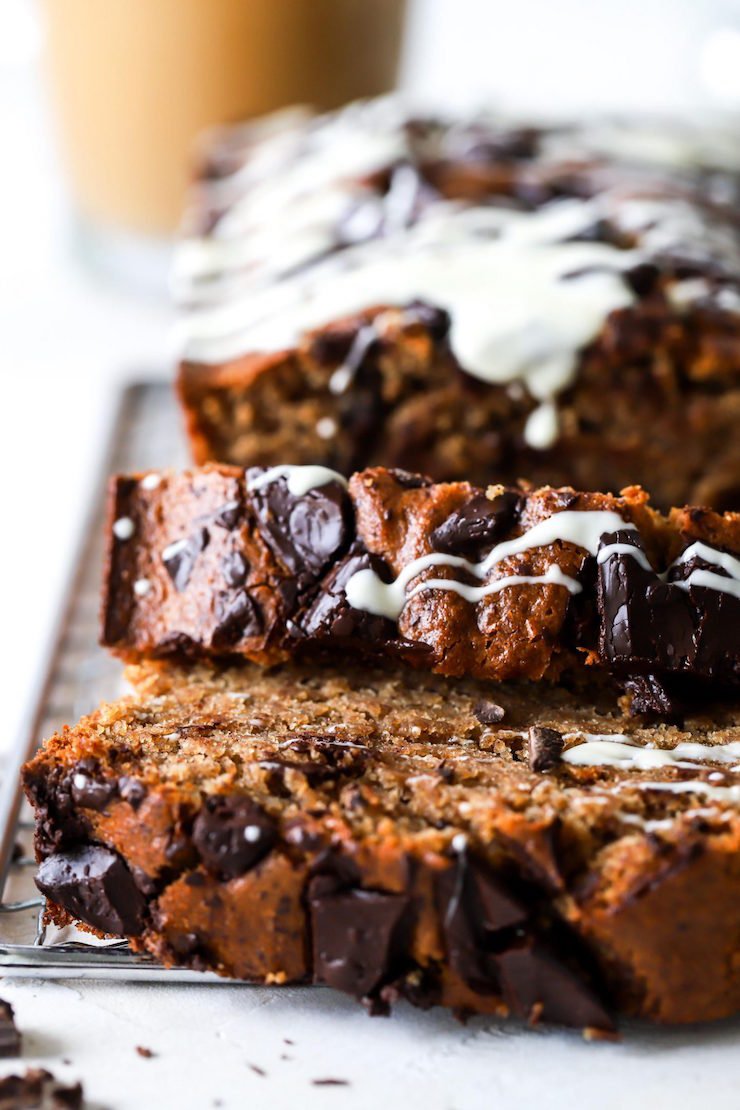 Read full details on: Charley's Health
Other Healthy Desserts
Want More Recipes?
Access our complete list of healthy recipes!