photo source: supergoldenbakes.com
Easy Jackfruit Recipes
20 mouth watering jackfruit recipes that will be loved by vegan food lovers! These plant based recipes may look like meat and taste like meat, but don't be fooled!
What Is Jackfruit
Jackfruit, a tropical fruit native to Asia resembles pulled pork.
Its becoming one of the most popular meat substitutes for vegetarians and vegans BUT also loved by meat eaters!
Popular Meals With Jack Fruit
Spring rolls
Carb cakes
Nachos
Tacos
Chili
Burritos
Enchiladas
Stuffed sweet potatoes
What Does Jackfruit Taste Like
The taste is rather sweet, and some say the flavour is similar to pulled pork, especially when cooked.
What Does Jackfruit Smell Like
It has a distinctive, musky smell to it.
How Do You Know When A Jackfruit Is Ripe
Jackfruits are typically sold immature, and unripe. The appearance is green and firm.
As the fruit ripens, dark patches and the colour yellow emerge, along with a very strong fruity smell.
How To Achieve A Ripe Jackfruit
Jackfruit will start to ripen within less than a week. Simply place it on a fruit tray. To ripe it does not need to be refrigerated.
Once ripe, place cut fruit in an airtight container. Refrigerate up to 7 days or freeze for up to 2 months.
How To Cut Jackfruit & Prepare It To Be Cooked
Wear disposable gloves, an apron or smock as it can stain your clothing.
Using liquid coconut oil rub a little oil on your large knife or machete and cut off the top and bottom of the fruit.
Stand it up on its base like a pineapple, and cut off strips of the prickly skin, slicing from top to bottom, applying oil to the knife after each cut.
Remove the yellow fruit pods and seeds from the skin and core.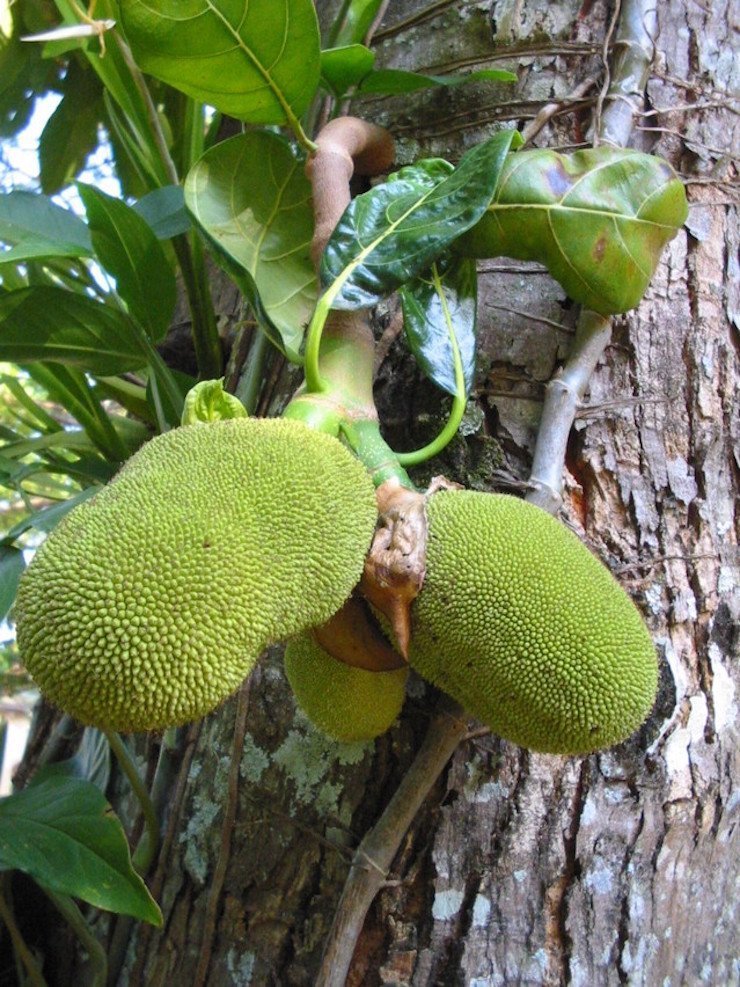 How Do You Cook Frozen Jackfruit
Thaw out the fruit. Make sure all seeds and coverings are removed. Use only the "meat" or central portions of the jackfruit.
Can Fresh Jackfruit Be Frozen
Yes. Frozen jackfruit will keep safe indefinitely in the freezer.
Canned Jackfruit
If you do not want to cut the fresh fruit or live in an area that you can not access it. the other option is to purchase tinned jackfruit.
To prep the jackfruit, drain the brine from the can and use two forks to pull apart the jackfruit pieces.
How To Cook Jackfruit
Using a large skillet, instant pot, crockpot, slow cooker, roasting pan or BBQ follow the instructions for the applicable recipe below.
How To Eat Jackfruit
It can be eaten raw or used in desserts such as ice cream or pudding.
However, unripe green jackfruit texture is very similar to chicken or pulled pork, as such  its texture is suitable for curries, tacos or jackfruit  carnitas.
The seeds, which hold most of the fruit's protein, can be peeled and boiled like your standard legume.
In Southeast Asia, the seeds are dried and ground into curry, juice, smoothies, chips, ice cream and flour!
Jackfruit Health Benefits
Improves digestion
Enhances vision
Prevents aging
Builds muscles
Improves immunity
Prevents cancer
Replenishes energy
Strengthens bones
Improves blood quality
Treats skin disease
Better cardiovascular health
Ensures a high functioning thyroid
Prevents and/or controls Asthma
It's rich in protein, potassium, magnesium, vitamin B, and vitamin C.
Jackfruit Nutrition
1/2 cup represents:
Calories: 94
Fat: 0.3 mg
Dietary fiber: 2 g
Protein: 1 g
Potassium: 303 mg
Calcium: 34 mg
Carbohydrate: 24 g
Folate: 14 mcg
Iron: 0.6 mg
Source: Practo
Where To Buy Jackfruit
It's mostly sold in specialty shops, like Asian markets and natural food stores, which also carry them canned in brine. It's also available at a grocery store such as Trader's Joe, Walmart or Whole Foods.
Healthy Jackfruit Recipes
20 simple recipes below include Asian, Indian, Chinese, Thai, Korean and Mexican cuisines!
Scroll down to the end of the article to access all recipes!
Meal Type
Vegan
Vegetarian
Low carb
Gluten free
Scroll below and access our growing vegan resource along with the best list of delicious  sandwiches today!
Vegetarian & Vegan Recipes
Access our other vegan content as well for your convenience.
6 Ingredient Pulled Jackfruit
A healthy and incredibly tasty vegetarian and vegan alternative to pulled pork or chicken. Quick and easy to make. Even carnivores love it! Get the recipe.
Pulled Jackfruit Tacos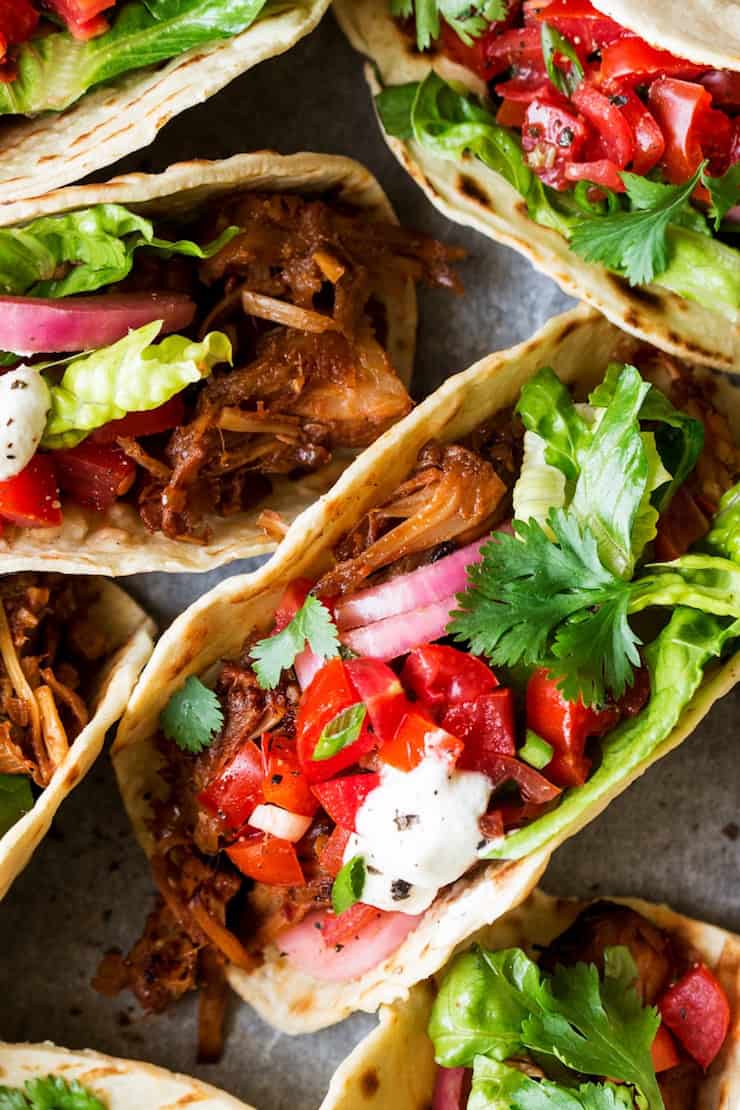 These smoky and spicy tacos with red onions, chili powder have get a big thumbs up. Get the recipe.
Vegan Bao Buns Pulled Jackfruit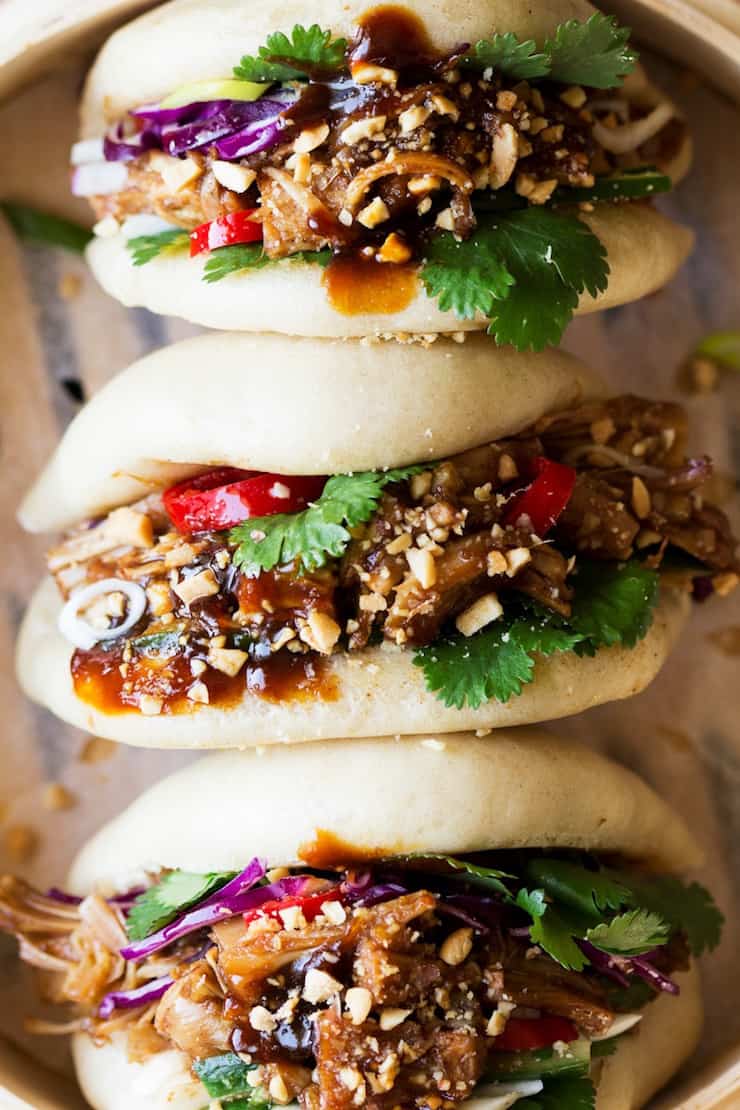 Chinese vegan boa buns with pulled jackfruit pork. These bao buns look amazing!!! Get the recipe.
Jackfruit Burrito Bowl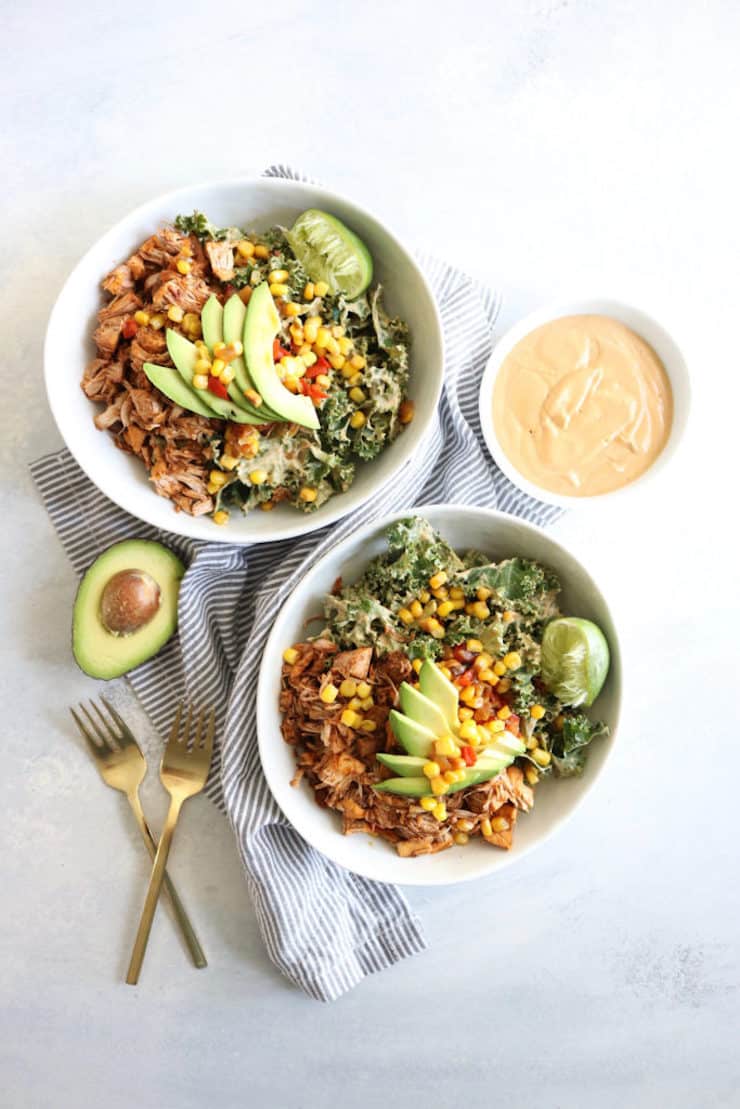 Delicious jackfruit burrito bowl recipe that is low carb, gluten free and vegan. Get the recipe.
Maple Buffalo Pulled Jackfruit Sandwiches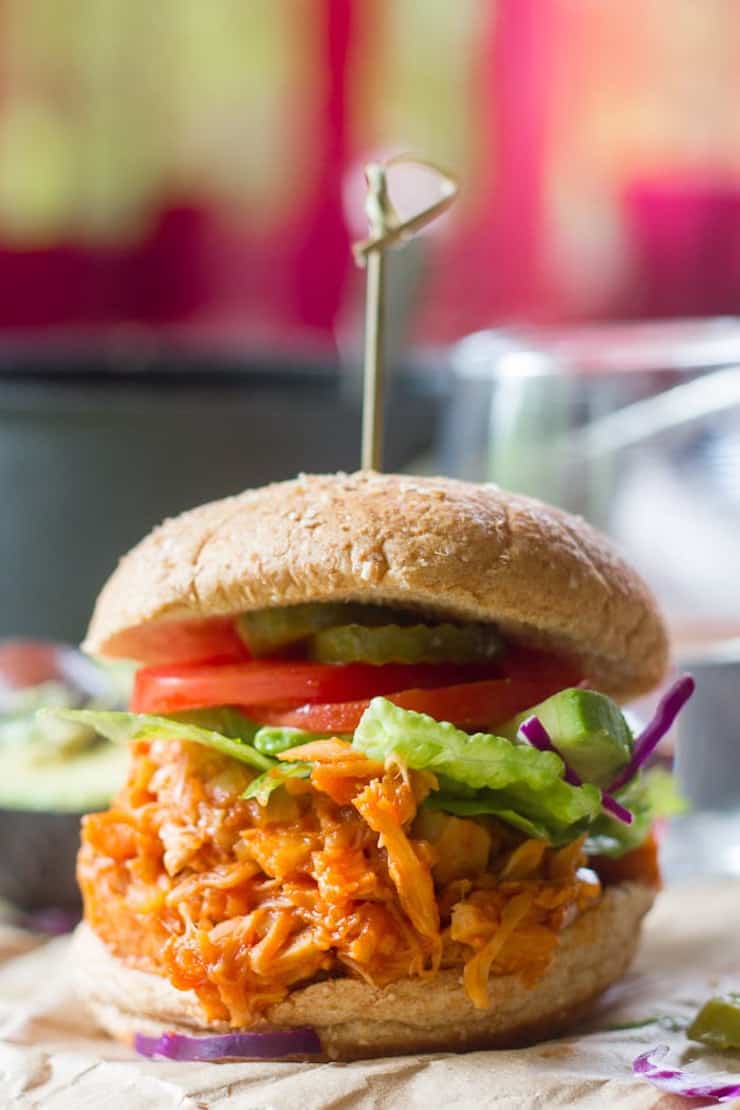 Mouthwatering sandwiches with jackfruit simmered in spicy maple buffalo sauce stuffed into buns. Get the recipe.
Vegan Smoky Tahini Jackfruit Sandwich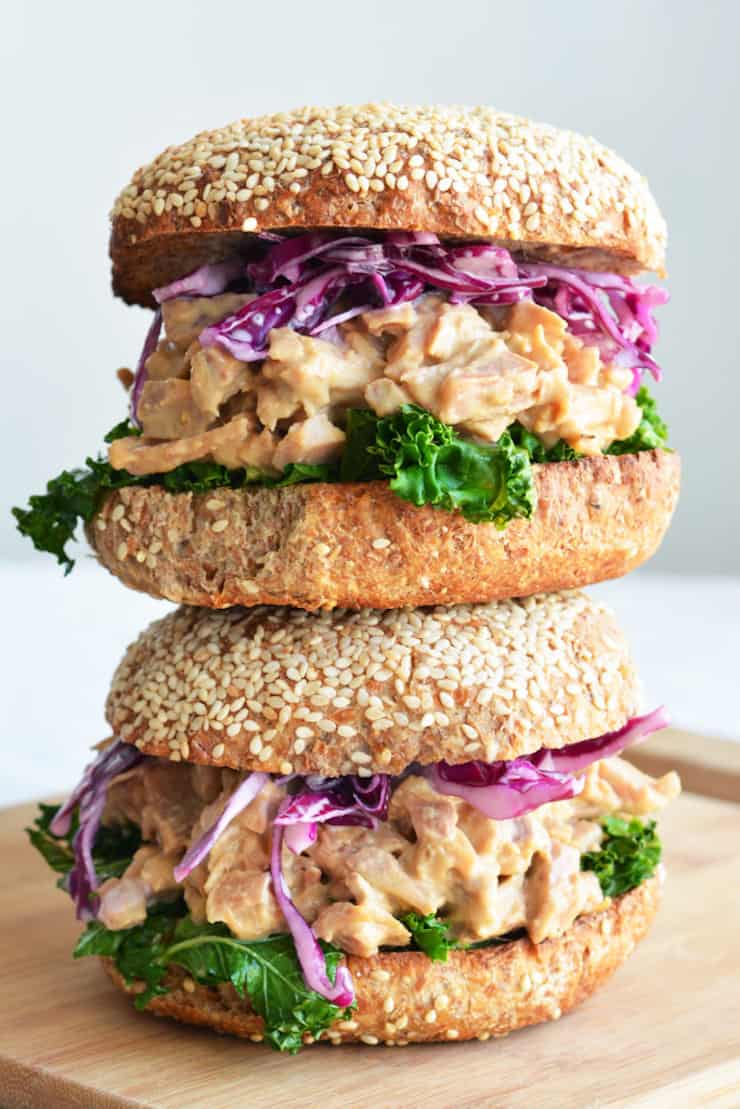 This sandwich is super unique and delicious. Get the recipe.
Vegan Pulled Mushroom Tacos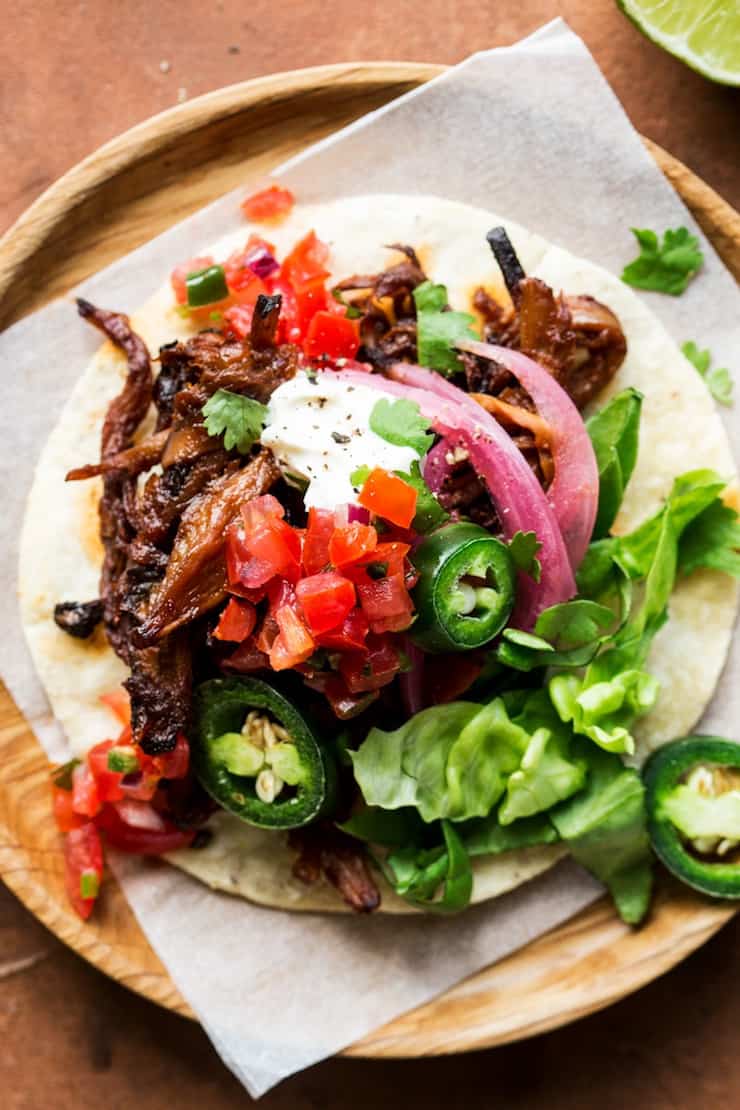 How about a plate of smoky, juicy and absolutely delicious pulled mushroom tacos this weekend? Get the recipe.
Vegan Teriyaki Jackfruit Bowl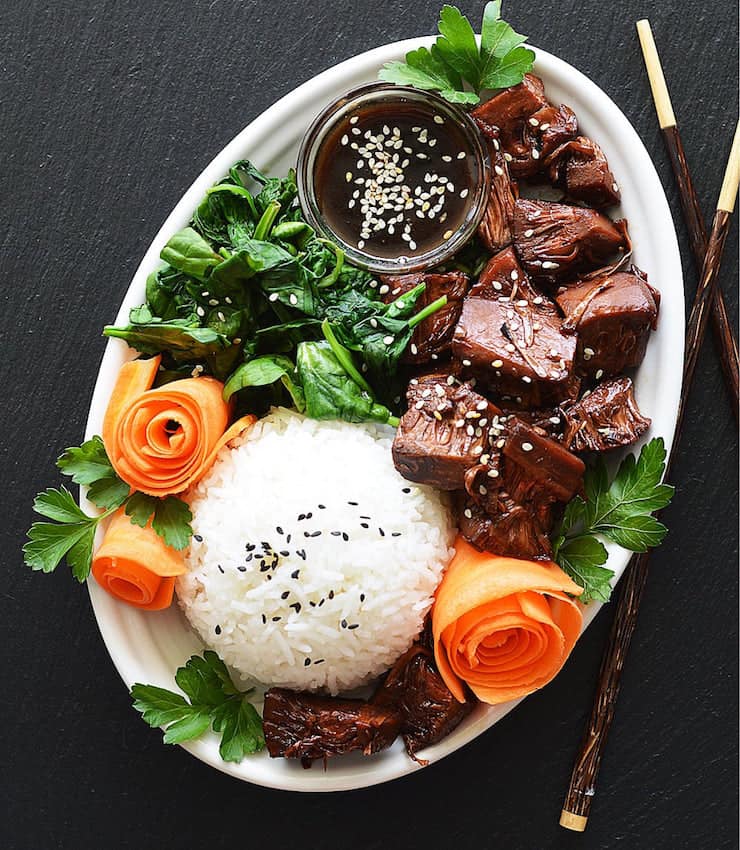 Very delicious and easy to prepare. Get the recipe.
Jackfruit Nacho Supreme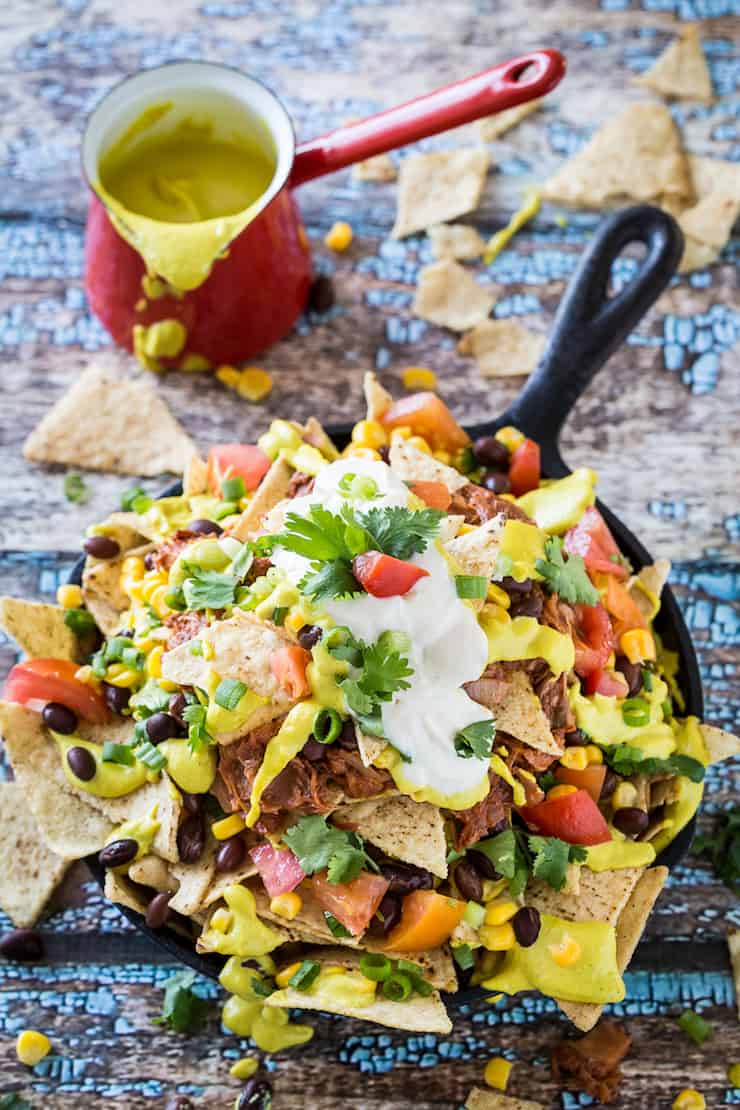 What makes these nachos "supreme" is a layer of spicy shredded jackfruit beneath black bean, corn salsa, sour cream, guacamole, and super creamy cashew cheese. Get the recipe.
Vegan Pulled Pork Banh Mi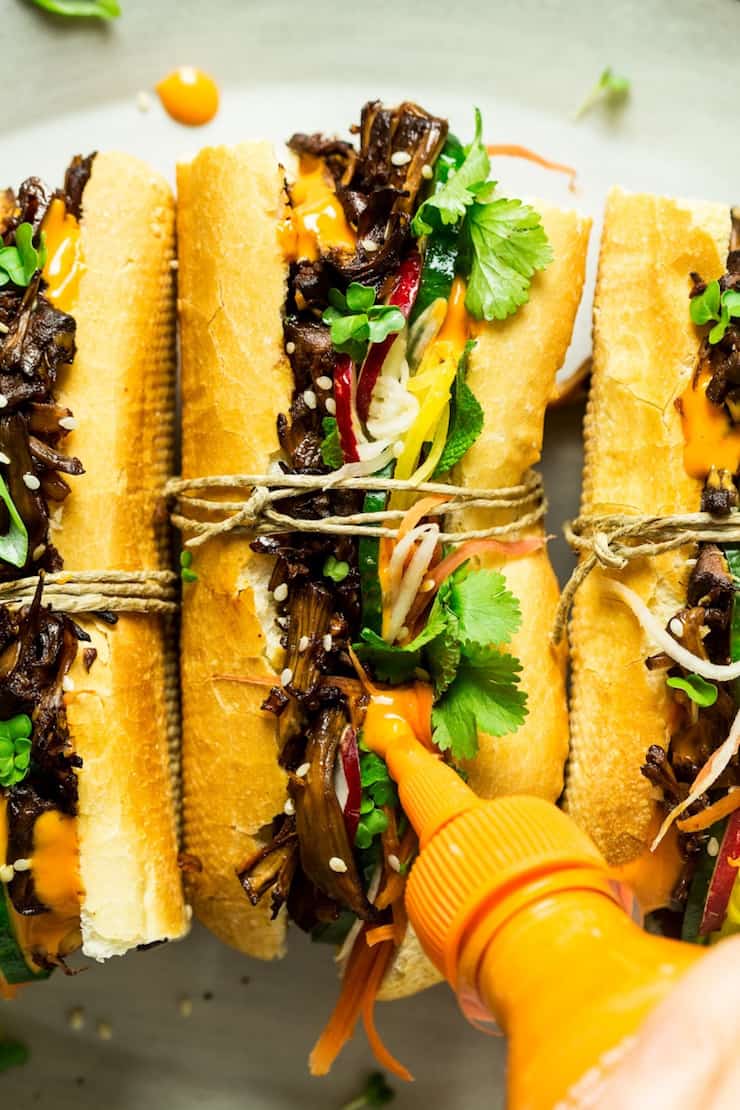 Together with crunchy veggies, sour pickles, fresh coriander and spicy Sriracha mayo, this lemongrass marinated and baked jackfruit makes for a really special sandwich. Get the recipe.
Jackfruit Taquitos With Southwest Dipping Sauce
Crispy corn tortillas with a smoking jackfruit filling resembles shredded beef taquito! Get the recipe.
Jackfruit Carne Asada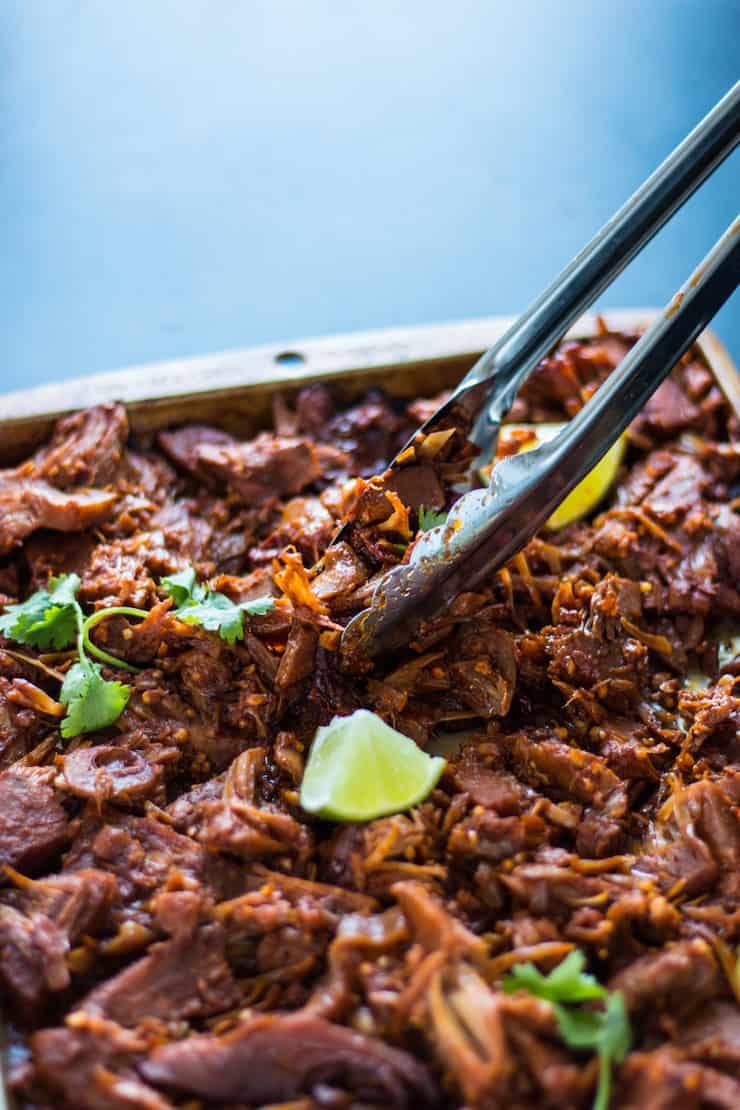 This easy and flavourful jackfruit carne asada will make even the strictest carnivore giddy with delight. Get the recipe.
Vegan Southern BBQ Jackfruit Spring Rolls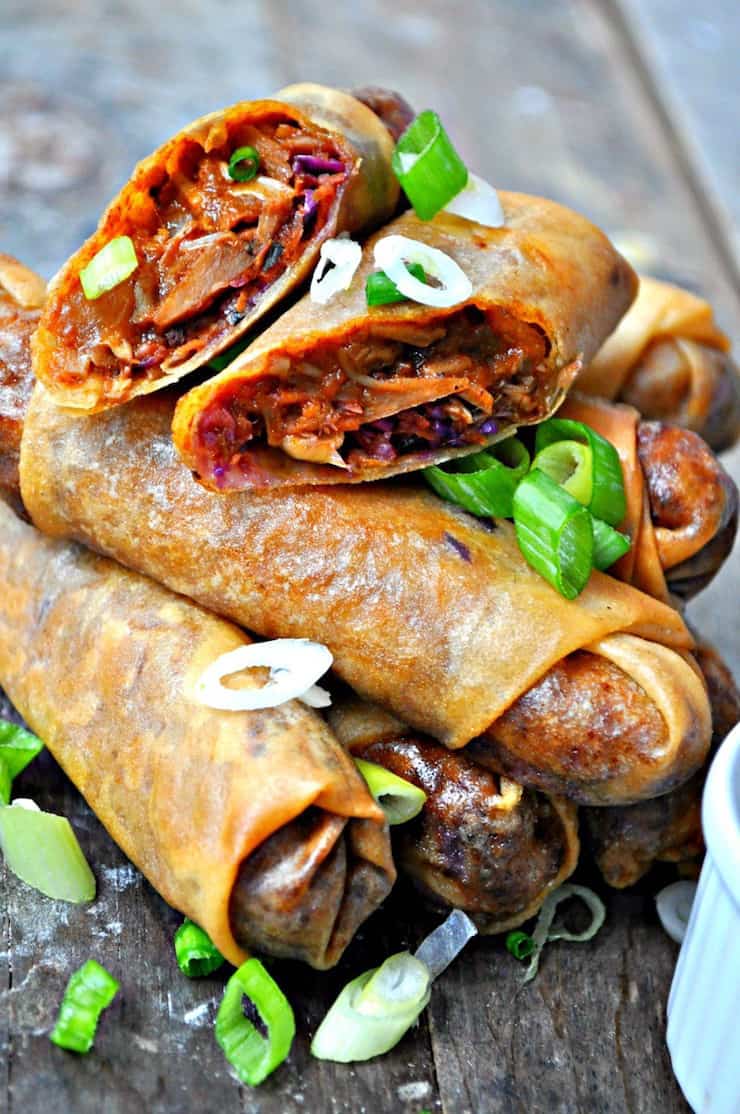 These crispy vegan Southern BBQ jackfruit spring rolls are filled with BBQ pulled jackfruit and coleslaw, dipped in either vegan ranch or more BBQ sauce! Get the recipe.
Vegan Duck Pancakes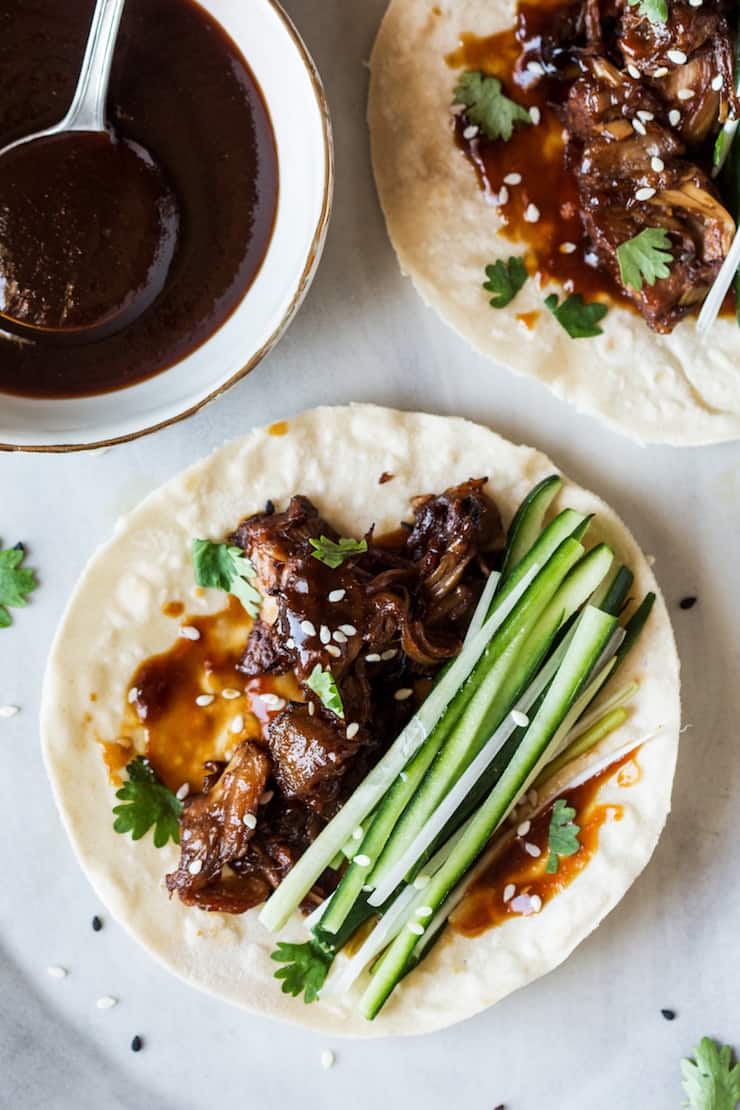 If you love the meat version of this popular Chinese dish you will love this vegan version. Get the recipe.
Jackfruit Vietnamese Summer Rolls With Hoisin Peanut Sauce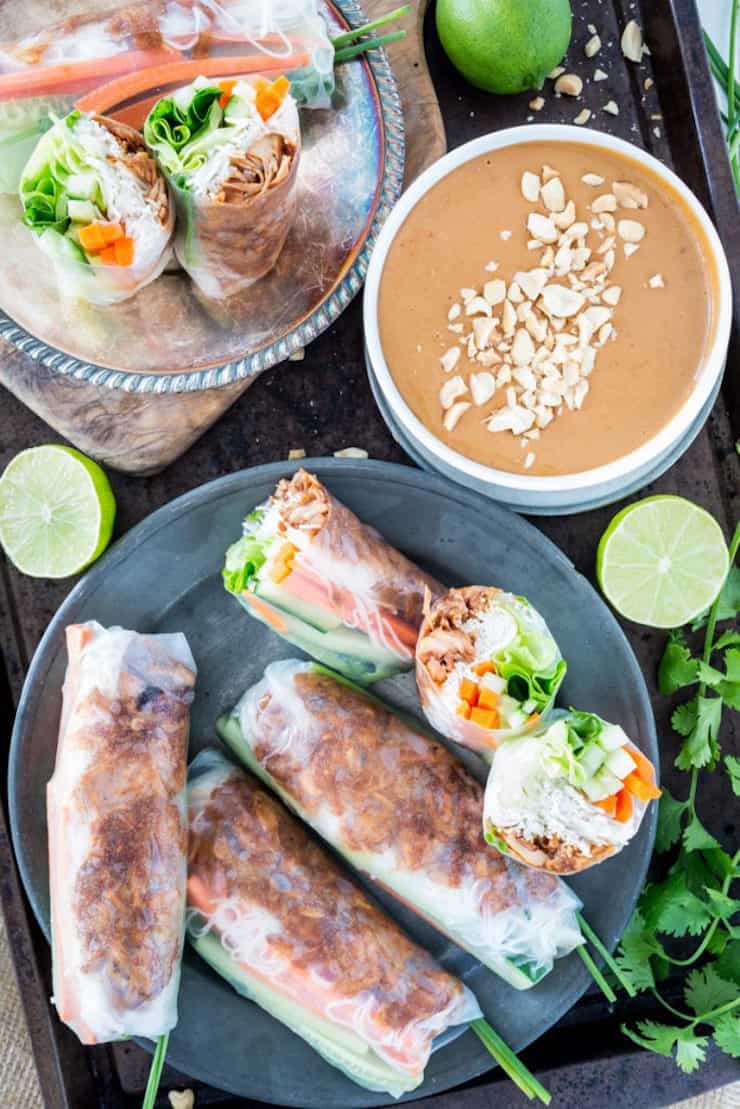 Traditional Vietnamese summer rolls with rice noodles, carrots, cucumbers, butter lettuce, cilantro, chives and jackfruit. Get the recipe.
Korean BBQ Jackfruit Sliders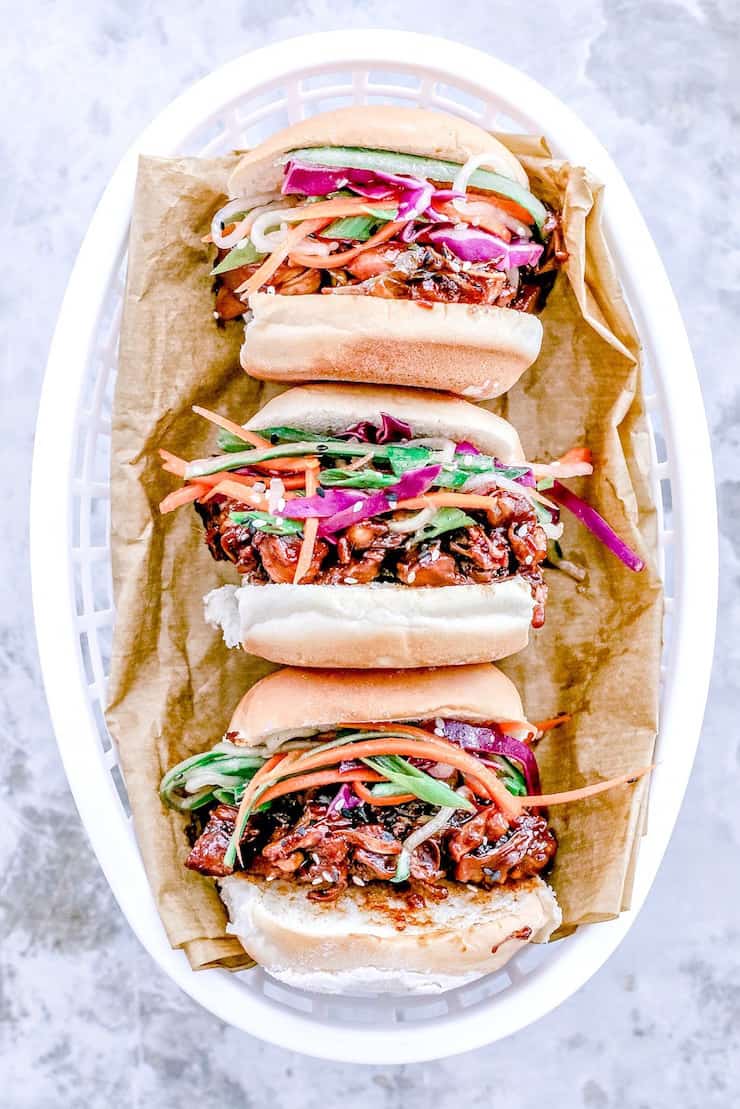 These Korean BBQ jackfruit sliders are perfect for entertaining! Your guests will love them! Get the recipe.
Vegan Gyros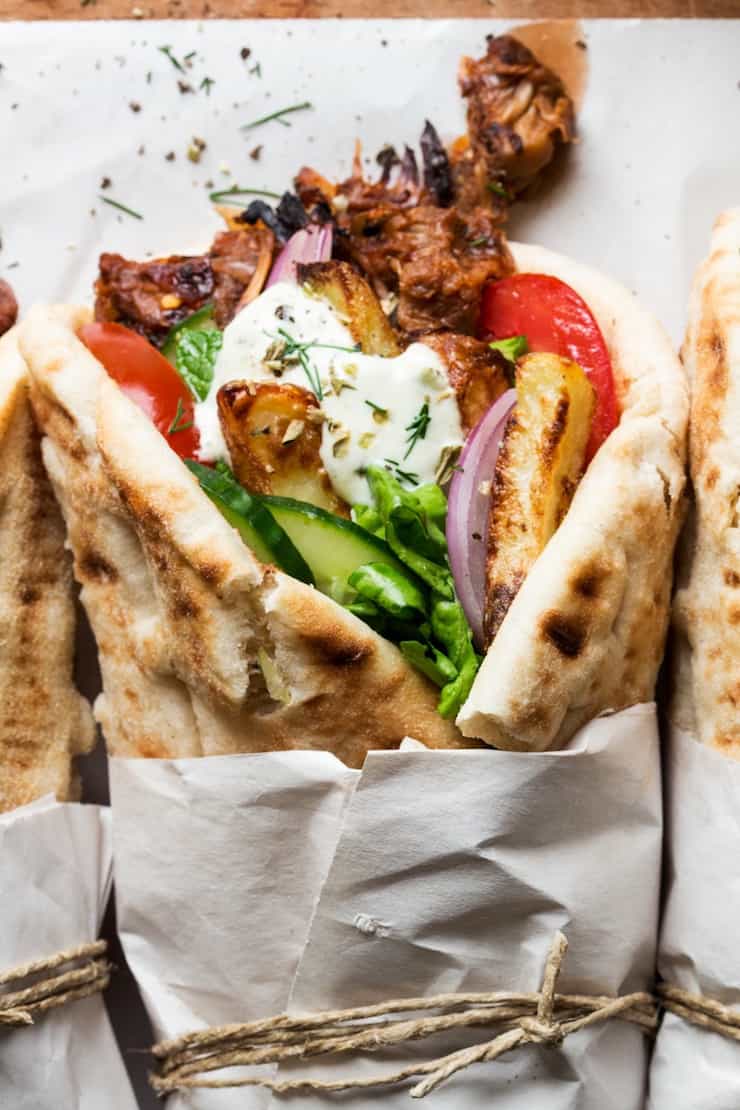 This is an easy, gluten-free, healthy, jackfruit fruit version of traditional gyros.
Traditional gyros, a Greek dish, is typically made of pork or chicken, wrapped in a pita, with tomato, onion, tzatziki sauce and sometimes a few potato fries too.
This recipe follows traditional gyros with jackfruit substituting for the meat. Get the recipe.
Jackfruit Burritos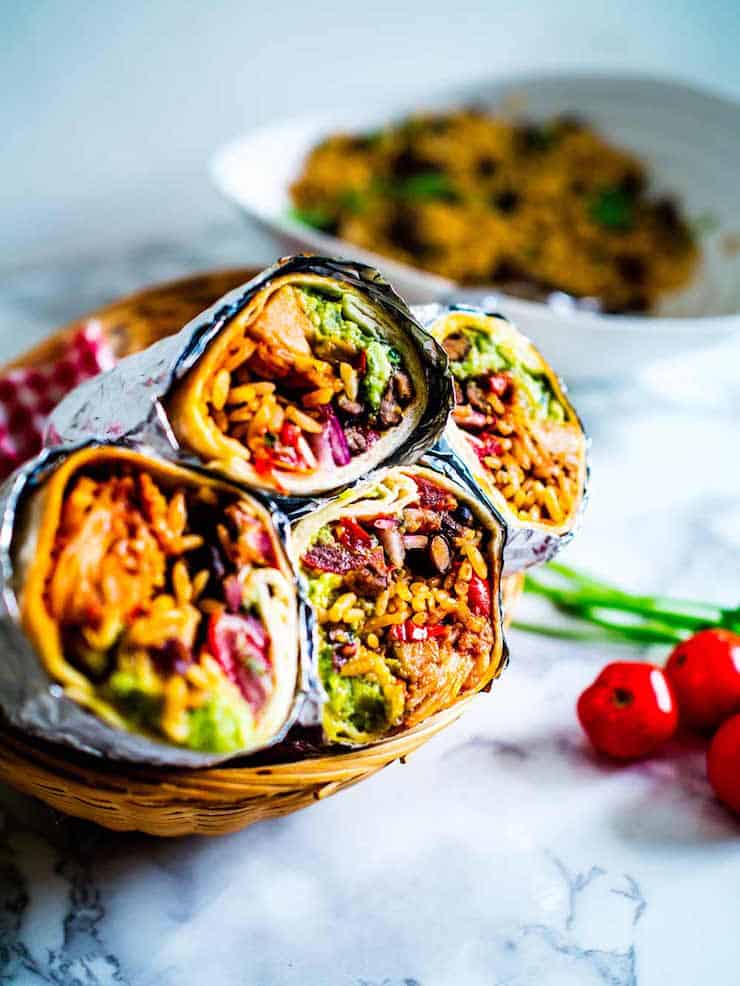 This burrito consist of BBQ jackfruit, peppers, onions, homemade refried beans, Mexican rice, guacamole and salsa, wrapped inside warm tortillas. Get the recipe.
Vegan Jackfruit Pulled Pork Tacos With Grilled Pineapple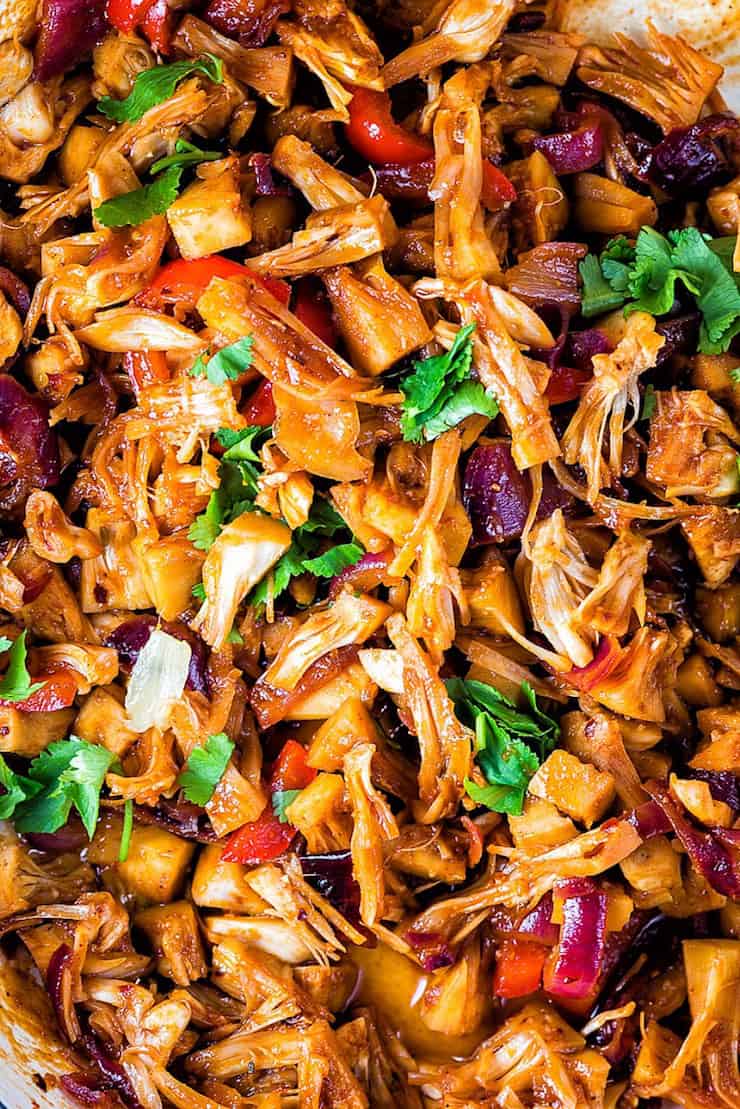 Jackfruit replaces pulled pork seamlessly in these spicy tacos served with grilled pineapple. Get the recipe.
Bulgogi Jackfruit Street Tacos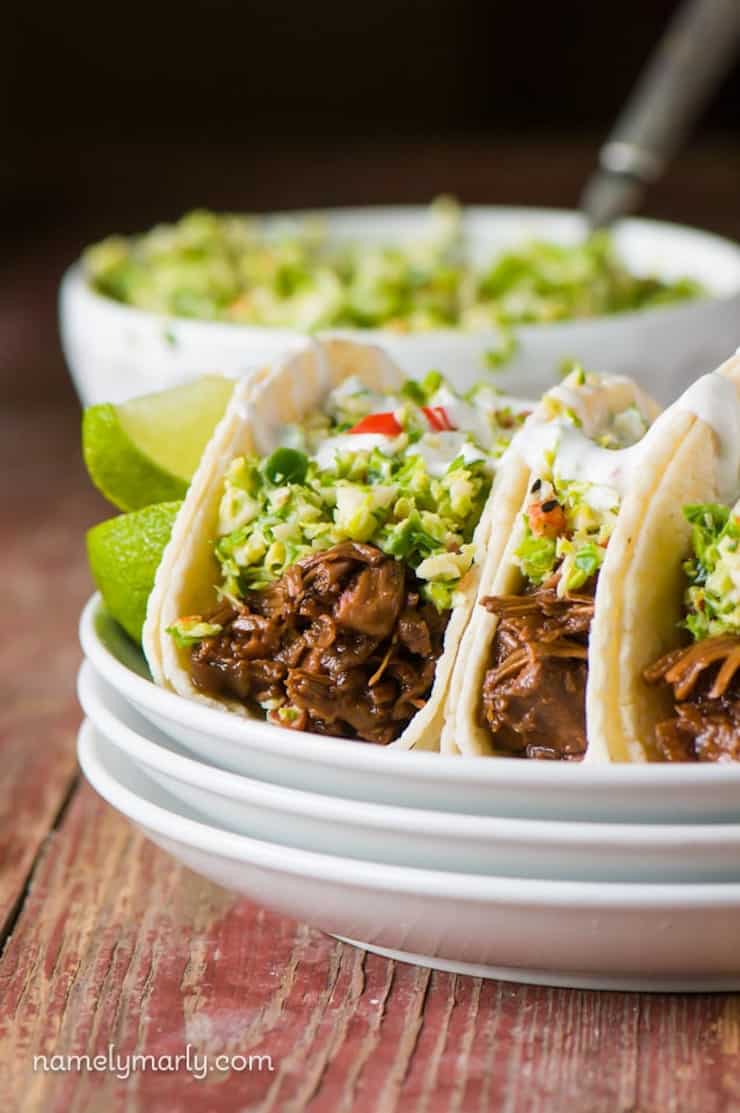 Bulgogi jackfruit street tacos are fun and easy to make. You will be coming back for more! Get the recipe.
Access our complete list of healthy recipes!