photo source: thefoodcharlatan.com
Mojo Marinated Pork
Cuban mojo marinated pork a traditional dish, in Cuba, is very popular. Traditional ingredients include sour orange juice, fresh garlic, and salt with a variety of herbs.
We feature 8 different versions of the recipe below.
Some of the recipes swamps out sour orange juice for fresh orange juice, orange zest and fresh lime juice, that creates the amazing flavour you are about to enjoy!
The citrus is such a great pairing with the pork! A perfect summer combo!
You can use fresh mojo criollo as a marinade for pork, chicken, beef, fish or turkey or as a condiment to serve with your favourite meat dish.
The Cuban mojo marinated pork is so easy to make, yet will impress your guests or family.
You will love this list of 8 recipes. They are tender, with tons of flavour! The marinade is absolutely delicious! Access the recipes below.
Health Benefit Of Pork Meat
Pork has many health benefits, loaded with a variety of vitamins and minerals, its known as a high quality meat protein.
When cooked properly, pork can become an excellent component of a healthy diet.
Zinc present in pork boosts the immune system and improves body resistance against numerous diseases.
Pork a good source of protein and amino acids is vital for people interested in building muscle.
High in vitamin B1 and B6, pork is excellent for skin, eyes, nervous system, bones and mental performance.
Vitamin B6 also helps in metabolism of fats, proteins and carbohydrates.
The presence of vitamin Riboflavin helps in maintaining skin and health problems. It repairs damaged tissues and extracts energy from food.
Pork helps in producing red blood cells in the body, it enhances production of energy and iron from meat is easily absorbed by the body.
Pork Handling Safety & Storage
After purchasing pork it should be taken home and refrigerated as soon as possible.
It is essential that pork is handled and stored properly to ensure safety.
Wash your hands thoroughly before and after handling raw pork.
Your cutting board and utensils must be thoroughly cleaned with hot soapy water after being exposed to raw pork and should not be used for other foods until properly cleaned.
Pork should be tightly wrapped when stored to prevent the meat from drying out when exposed to air.
If possible, leave the raw pork wrapped in its original package to minimize handling of the meat.
If it is necessary to rewrap, be sure to wrap tightly in plastic wrap, a leak proof bag, foil or place in an airtight container.
The package should be placed on a dish with sides to prevent any meat juices from dripping on other foods.
The meat should be stored in the coldest section of the refrigerator.
If pork is not used within the recommended time, it should be frozen to prevent it from perishing.
How Long Can You Marinate Pork?
You can marinate pork, beef, lamb, veal or game animals such as venison in the refrigerator in a covered container 3 to 5 days.
Boil used marinade before brushing on cooked meat. Discard any uncooked leftover marinade.
Cooking Tips For Cuban Mojo Marinated Pork
For the recipe choose pork shoulder, not loin, tenderloin or pork chops.
What is shoulder pork? It is the top portion of the front leg of the hog.
Make sure you roast the pork using an excellent roasting pan versus using a crockpot.
If you cook using a slow cooker, don't expect to get that crusty exterior on the pork.
If you have a food processor add the orange juice, cilantro leaves, mint leaves, and crushed, not minced garlic cloves, and pulse until everything is finely chopped.
Alternately you can finely chop everything and mix it in a bowl.
Add this mixture to a ziplock bag, along with the rest of the oil, zest, lime juice, oregano, and cumin.
Now add the pork to the zip lock bag.
Place the zip lock bag in the fridge. Allow it to sit for 8 hours or overnight in the fridge.
Remove from the fridge 30 minutes prior to roasting.
How do you know when pork shoulder is done?
Leftover cooked pork should be wrapped tightly and refrigerated as soon as possible. Do not leave pork at room temperature for more than two hours.
If cooked pork is not going to be used within four days of cooking, it should be frozen.
Substitutions For Cuban Mojo Marinated Pork Recipe
You may substitute the cilantro for parsley.
You can use the wonderful marinade recipe for meats such roasted chicken, fish, shrimp, pork or beef. Or as a delicious sauce for vegetables, a condiment or as a dipping sauce for plantain chips!
Cuban Sandwiches With Mojo Marinade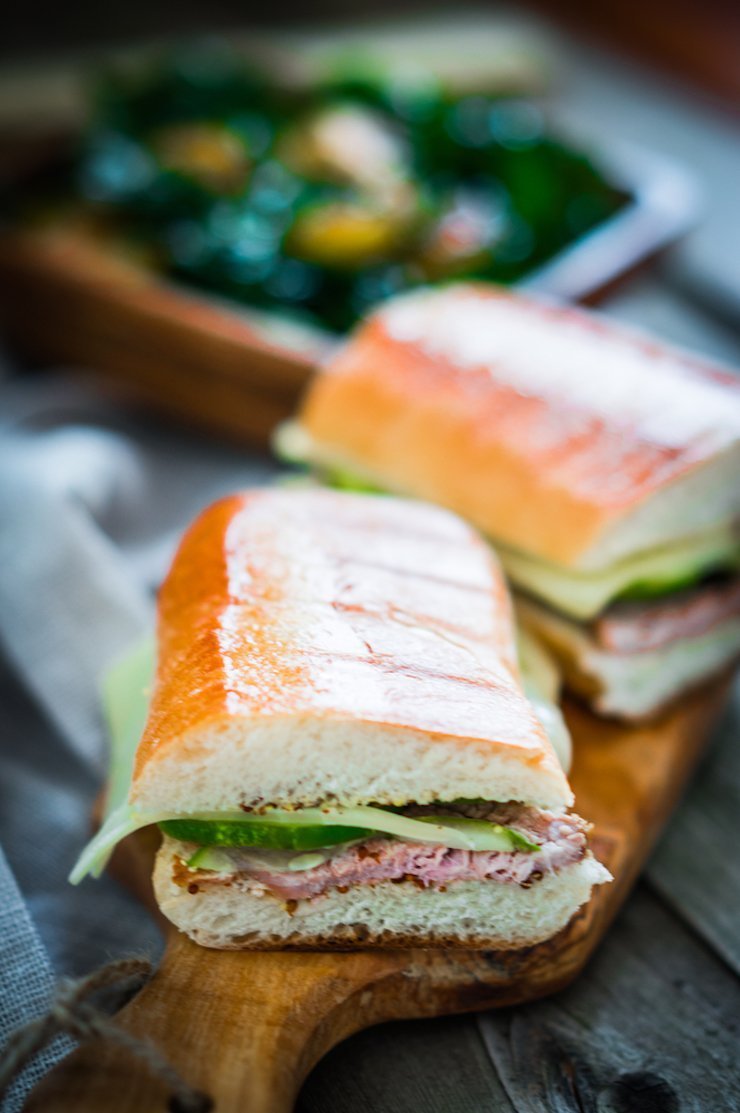 Save some of the Cuban Mojo Marinated Pork to make Cuban Sandwiches, see recipe below.
All you need is leftover Mojo Marinated Pork, 100% whole grain bread, swiss cheese, slice of ham, dijon mustard and melted butter for the bread.
Makes 6 sandwiches
6 oz. thinly sliced ham
Melted butter, for brushing
6 baguettes, split lengthwise
Yellow mustard, for brushing
¾ lb. thinly sliced Cuban Mojo Marinated Pork (8 different recipes below)
½ lb. thinly sliced Swiss cheese
3 half-sour dill pickles, thinly sliced lengthwise
1. Heat a large cast-iron griddle or panini press. Add the ham slices to the griddle and cook over moderate heat, turning once, until browned in spots, about 1 minute. Transfer ham to a plate.
2. Generously butter the cut sides of each baguette and toast on the griddle over moderate heat until lightly browned, 1 to 2 minutes.
Layer the ham, pork, Swiss cheese and pickles on the baguette and close the sandwiches.
3. Generously brush the outside of the sandwiches with butter and set them on the griddle or press.
If using a griddle, top the sandwiches with a large baking sheet and weigh it down with a cast-iron skillet.
Cook the sandwiches over medium heat until they are browned and crisp on the outside and the cheese is melted, 3 minutes per side on a griddle or 3 minutes total in a press.
Cut the sandwiches in half and serve hot.
See below the traditional cuban marinade plus a 2nd recipe with a twist we are featuring for Cuban Mojo Marinated Pork.
Traditional Cuban Marinade
If you want the authentic recipe, search for thick skinned naranja agria sour orange, usually sold in stores that sell Hispanic products.
Of course its been bottled!
You can buy a bottle of naranja agria sour orange, but there's nothing like the real stuff!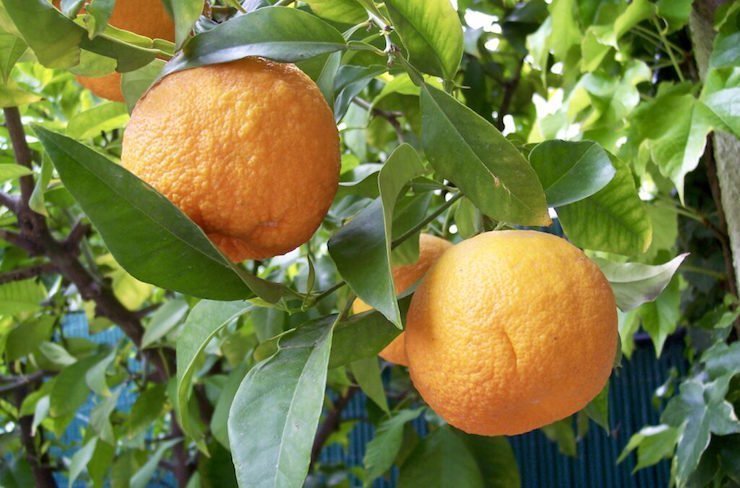 Ingredients
3 full garlic heads (about 12 garlics per head)
2 tsp salt
Black peppercorn 1 tsp
naranja agria sour orange juice 1 1/2 cup
Minced onion 1 cup
2 tsp oregano
1 cup of Spanish olive oil
Source: Three Guys From Miami
Directions
Mash the garlic, salt and peppercorns, using a mortar and pestle or use food processor.
Stir in the sour orange juice and let it sit for at least 30 minutes.
If making the recipe without the oil you can stop at this point. It makes a perfect marinade for seasoning, chicken, fish, pork &/or beef.
If preparing the mojo with the oil continue after you have stirred in the juice, onion & oregano.
Allow marinade to sit for at least 30 minutes or longer.
In a saucepan heat Spanish olive oil to medium hot & then remove from heat.
Whisk oil in garlic-juice mixture, until well blended.
You may store for at least a week in the refrigerator.
8 Versions Of Cuban Mojo Pork Recipe
Recipe Category
Gluten Free, Paleo And Low Carb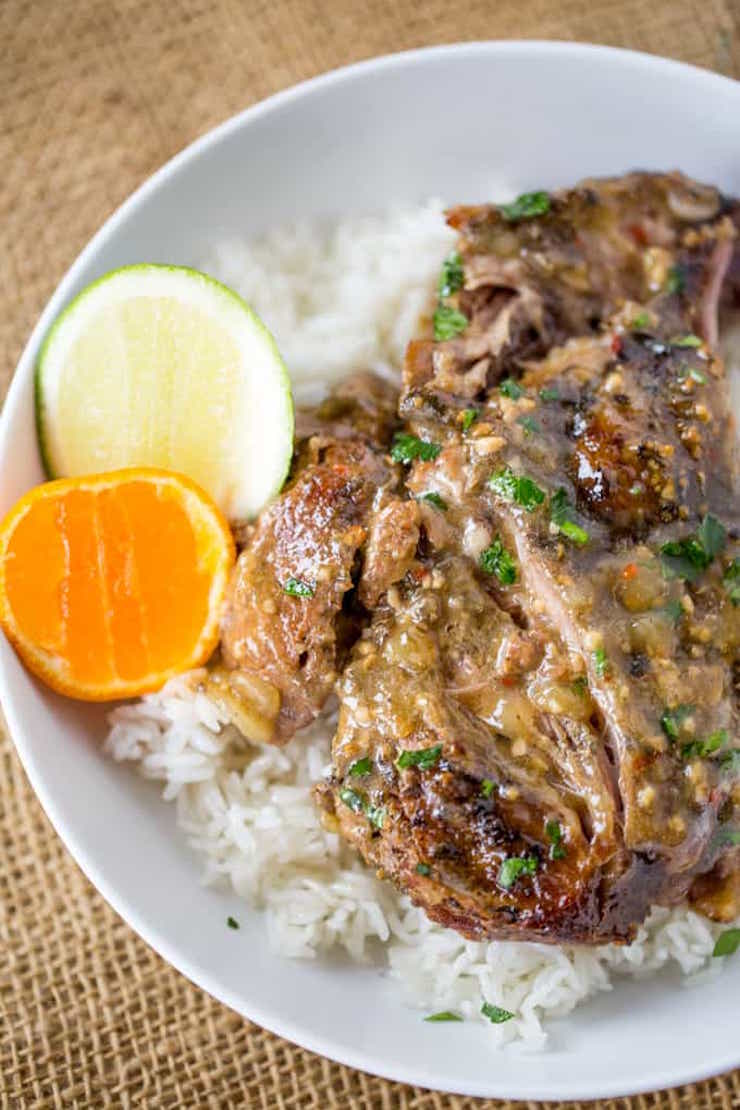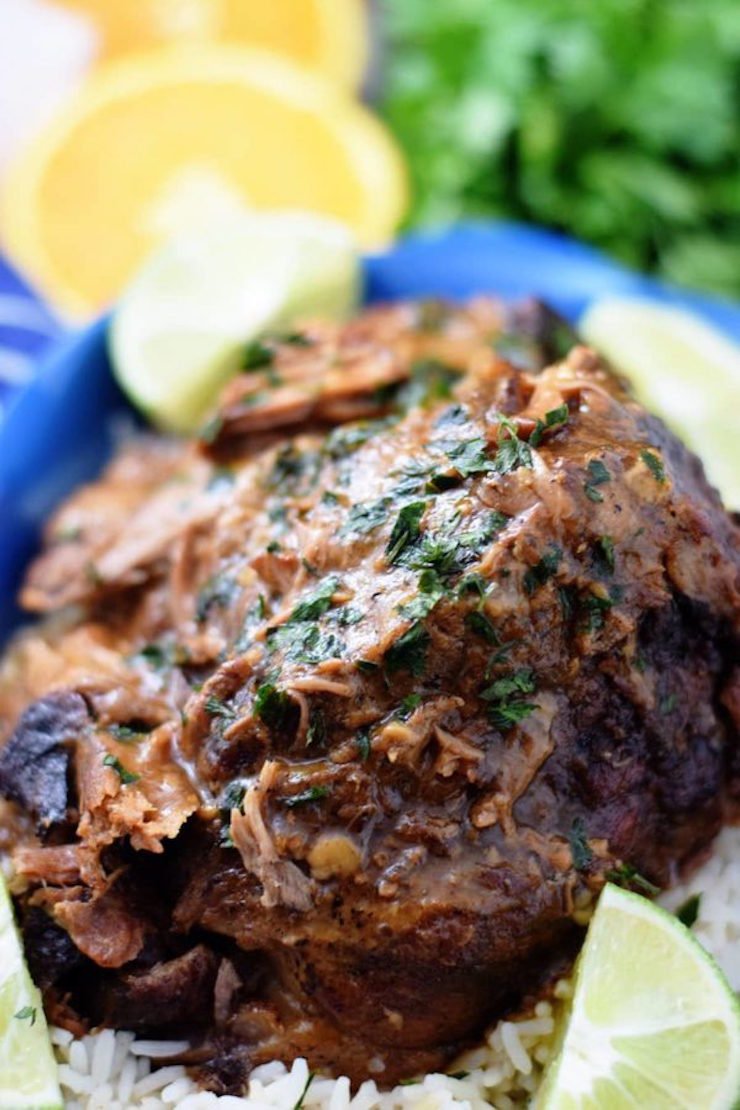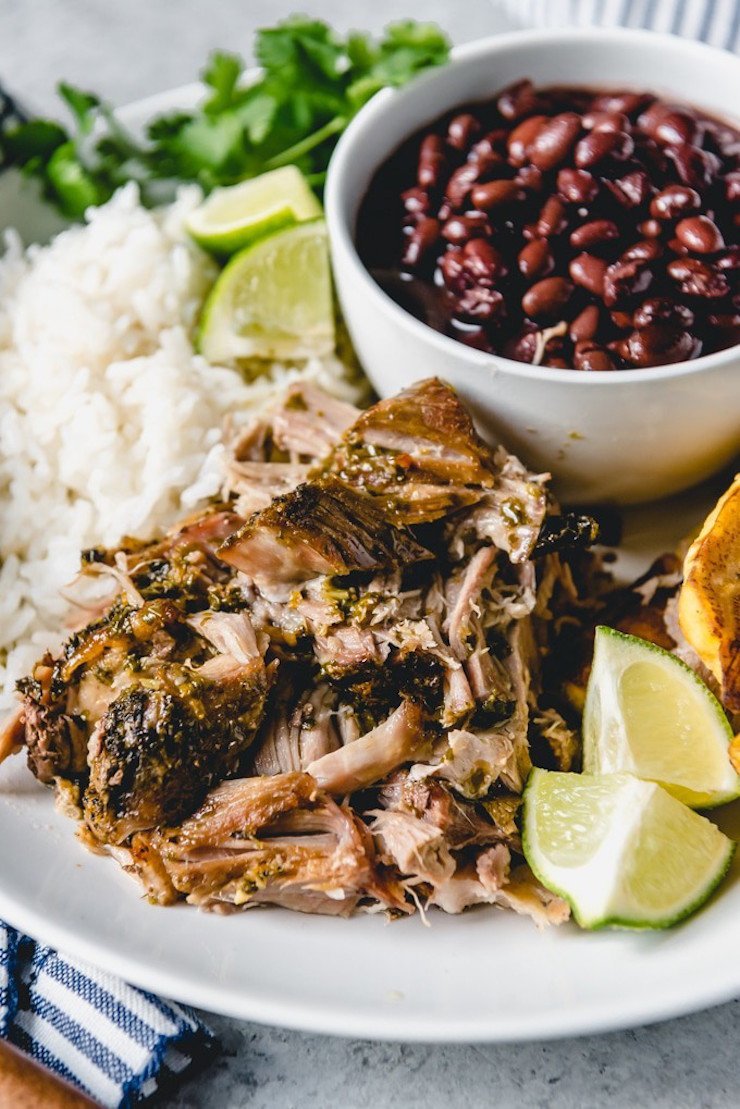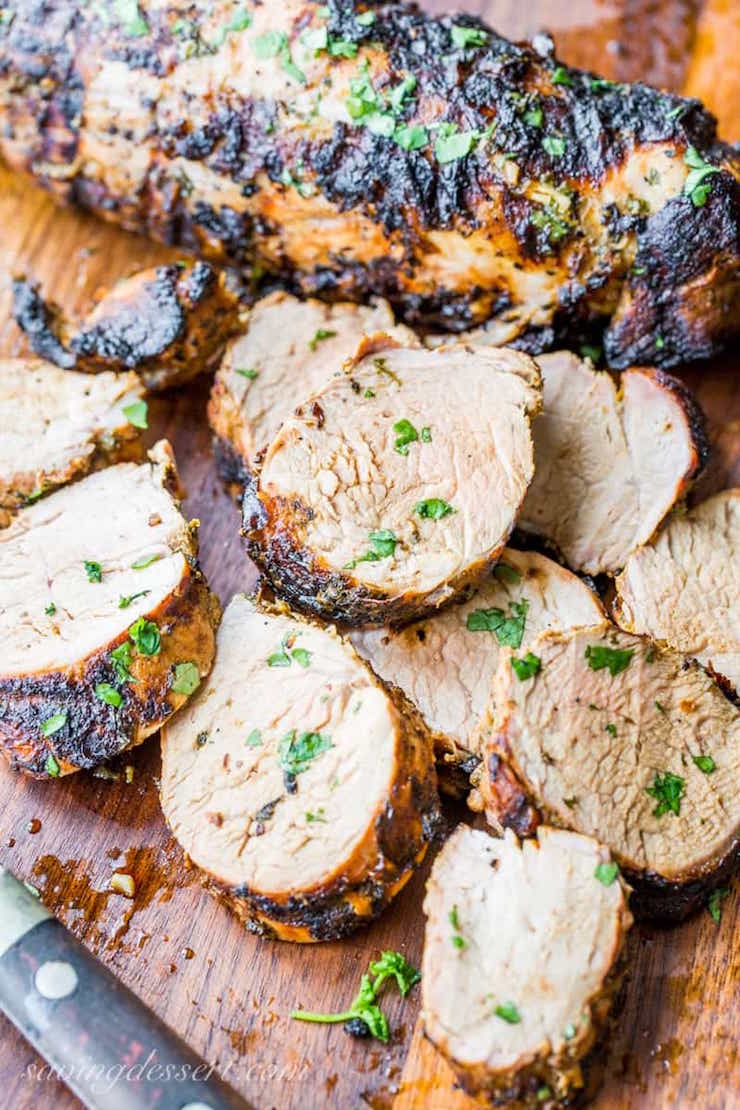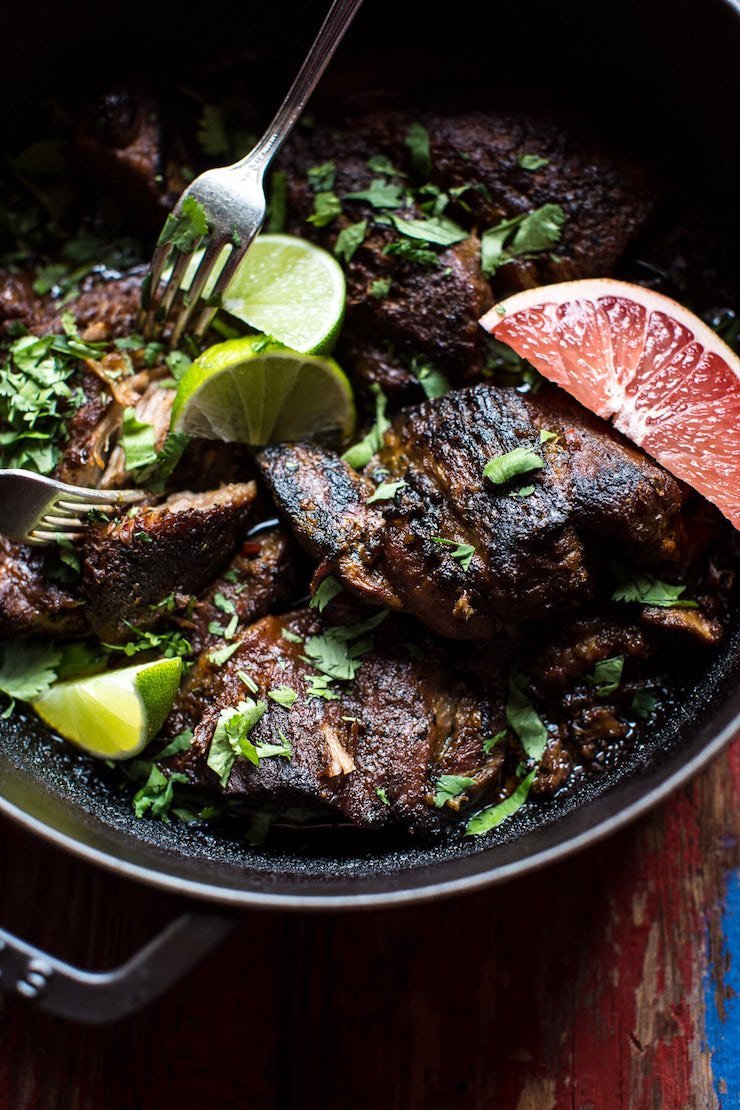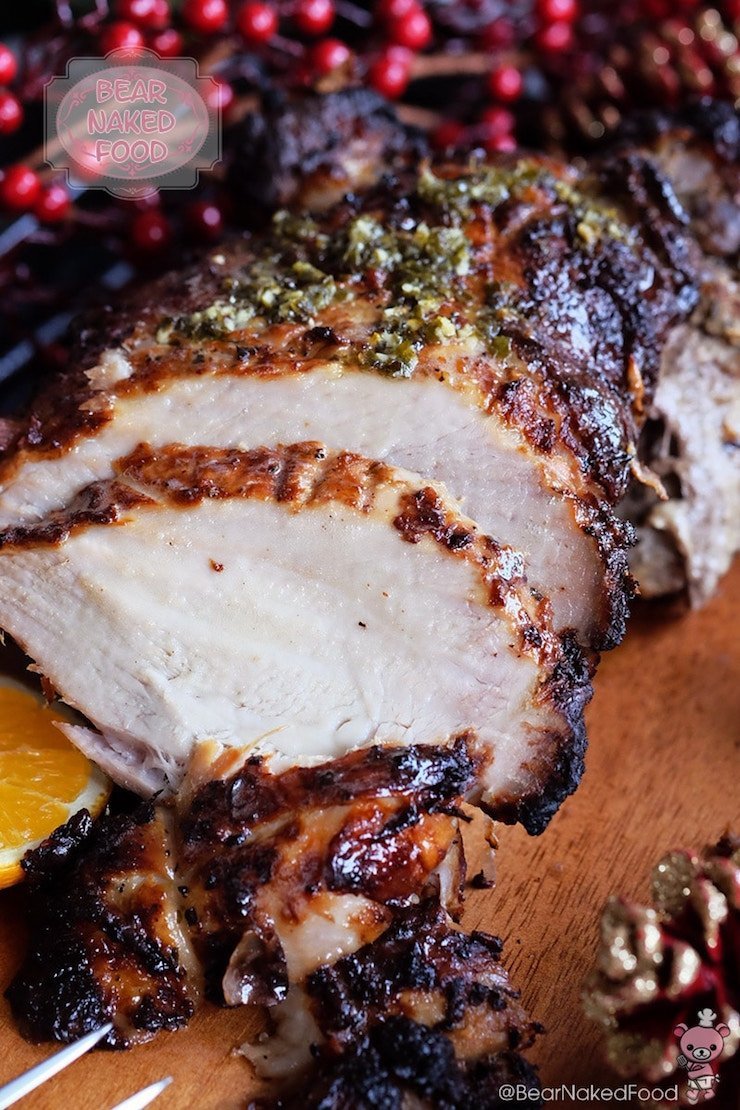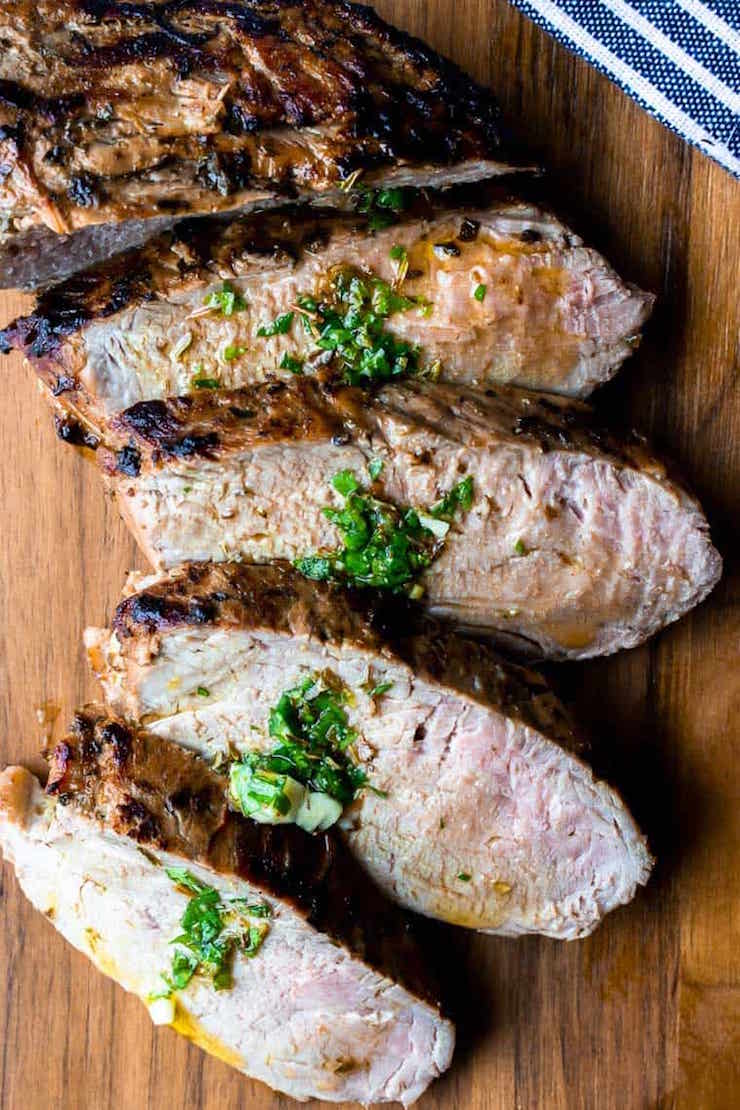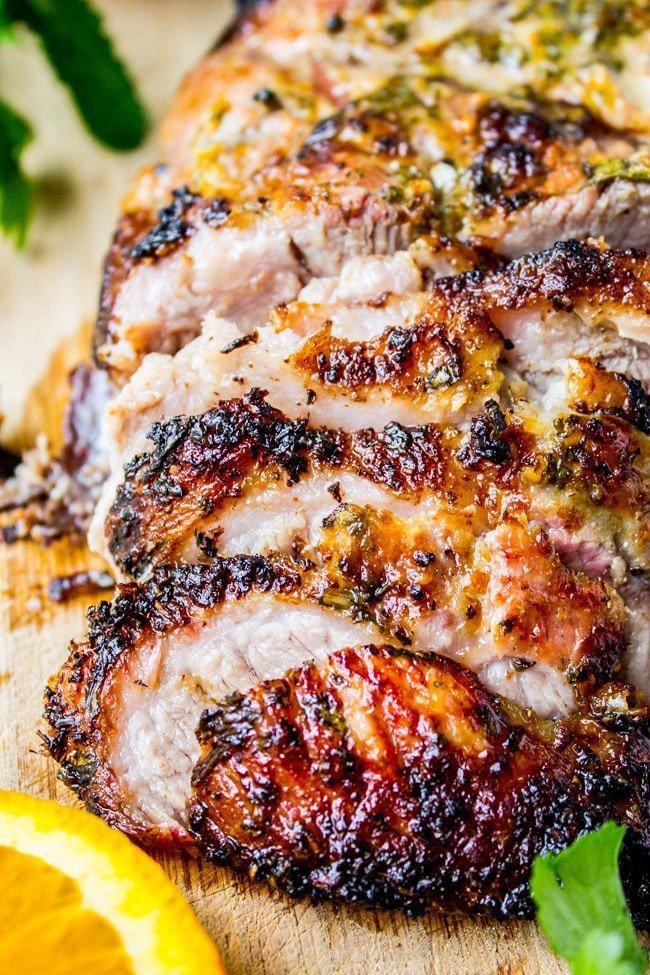 Combine any of these dishes with a salad or steamed veggies.
Original Source: People.com, who published the recipe from chef, Jon Favreau who cooked for the movie "Chef."
Additional Low Carb Recipes
Please see below our growing low carb and keto resource.
Want More Recipes?
Access our complete list of healthy recipes!