photo source: easychickenrecipes.com
Chicken Drumstick Recipes
These tasty chicken drumstick recipes will make your family or guests very happy!
How Long Should Drumsticks Be Cooked For
Preheat the oven to high heat of 450 degree.
Dry chicken legs thoroughly with paper towels.
Coat the chicken.
Place chicken on a large baking sheet. Cook chicken until internal temperature reaches 165 degrees within 30 minutes. Result? Tender and juicy. Serve with a side dish.
Is Eating Chicken Drumsticks Healthy
Yes. Chicken legs provide protein, minerals and vitamins.
Common Ingredients
Chicken
Olive oil
Salt and pepper
Honey
Mustard
Soy
Lemon
Garlic
Onion
BBQ sauce
What Can You Eat With Drumsticks
More Chicken Recipes
Other Dinner Recipes
Jerk Chicken Drumsticks
Bursting with flavour. Outstanding. Get the recipe.
Baked Garlic and Ginger Chicken Drumsticks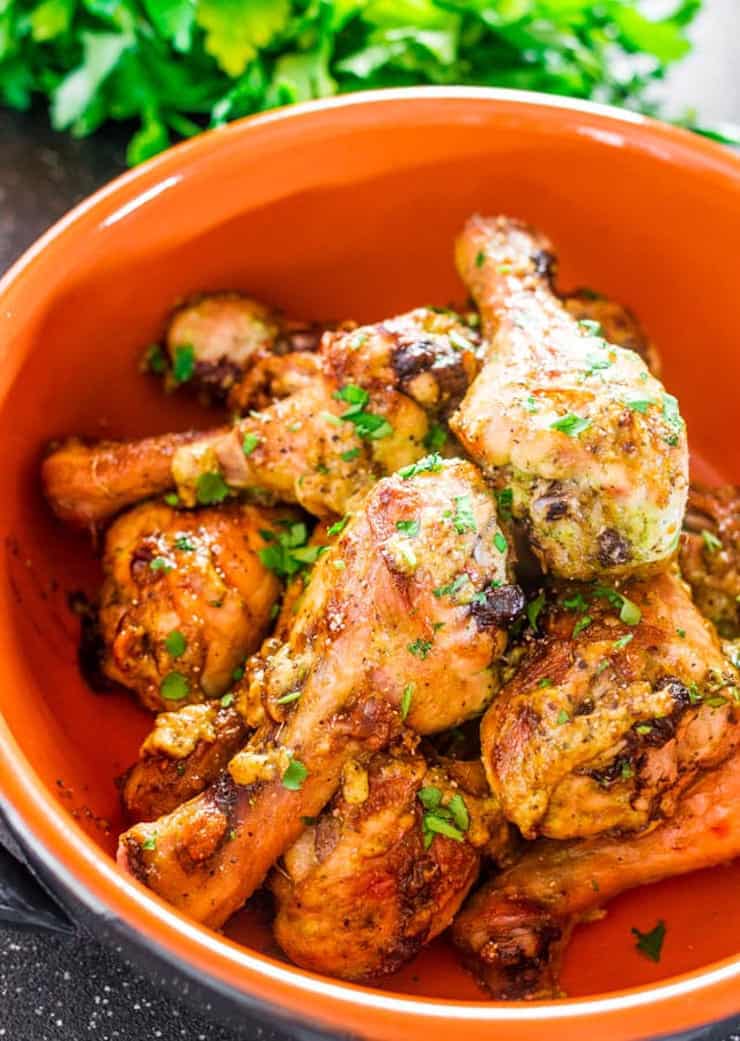 The baked garlic and ginger chicken drumsticks are so easy to make. It is marinated in a delicious garlic, ginger and soy sauce marinade. Get the recipe.
Oven Baked Honey Soy Chicken Drumsticks
Mouth watering flavours. Get the recipe.
Cracklin Honey Chilli Lime Baked Chicken Wings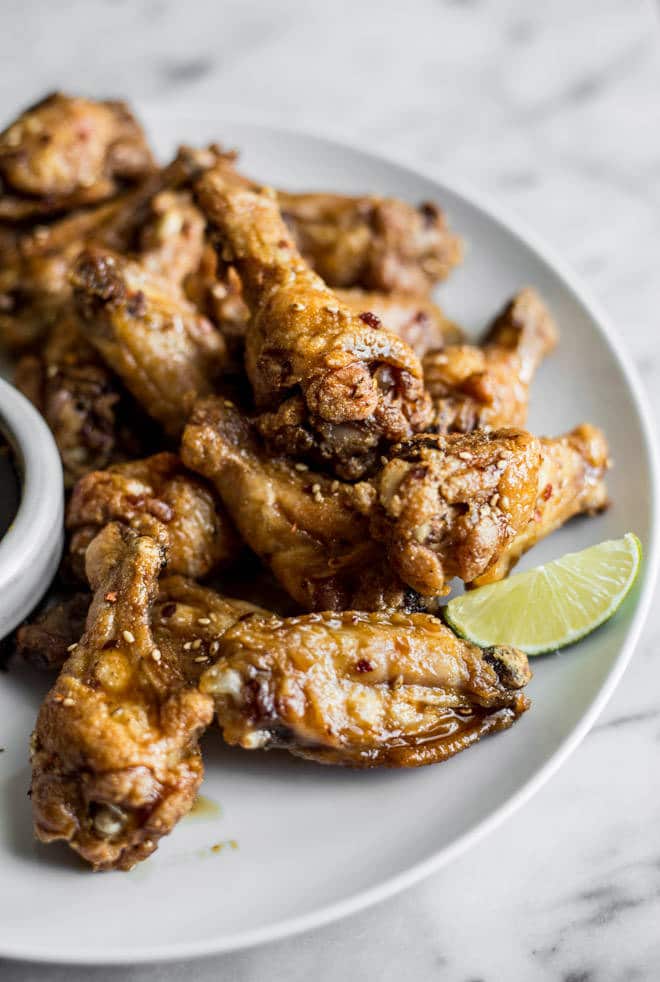 These wings consist of a simple sweet and tangy honey chili lime sauce that's truly amazing! Get the recipe.
Crock Pot Cranberry BBQ Drumsticks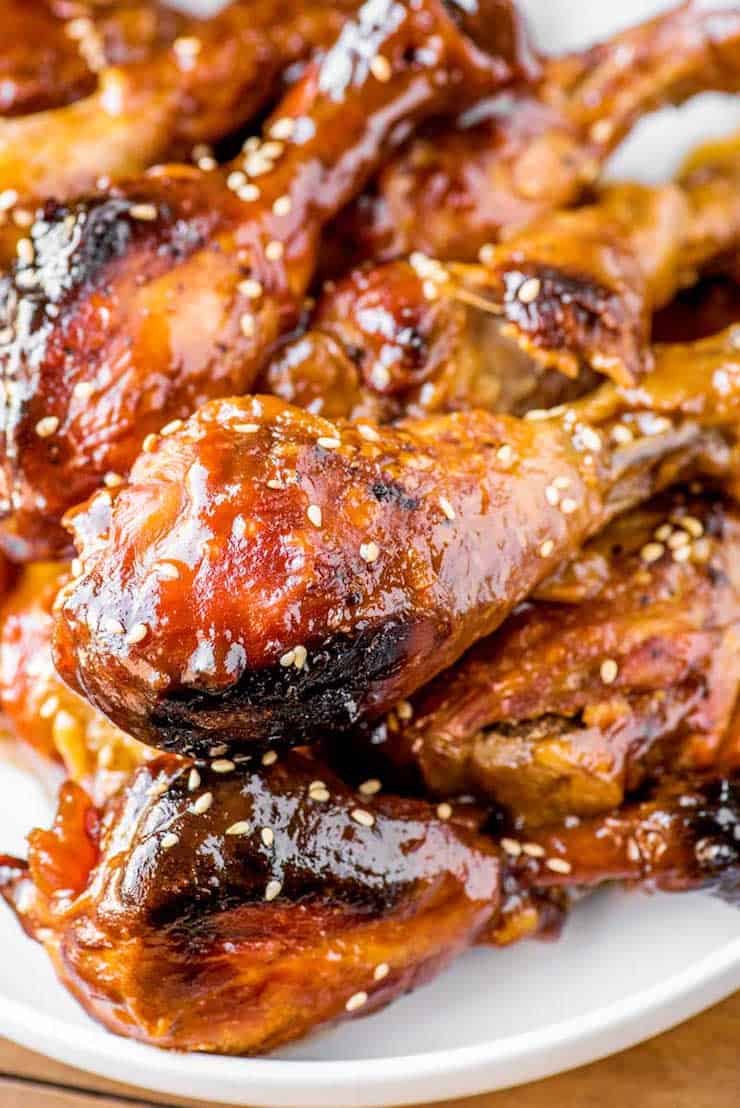 A fantastic comfort food for any event the chicken drumsticks is slow cooked in a cranberry bbq sauce! Get the recipe.
Thai Peanut Chicken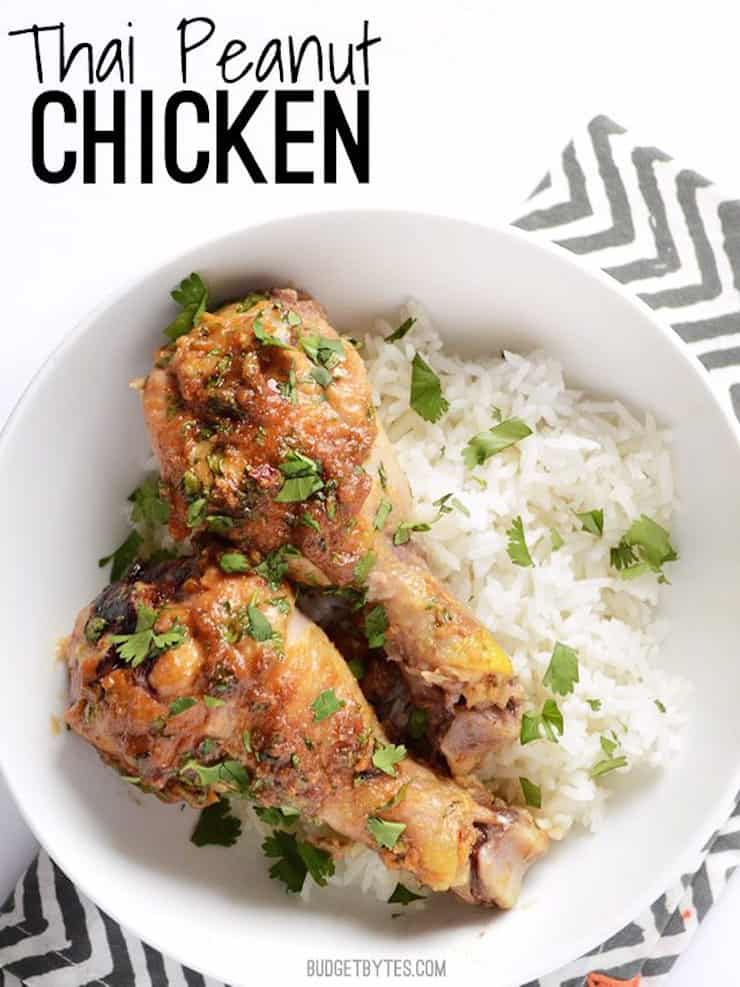 The thai peanut chicken is so flavourful due to a simple thai peanut sauce. Get the recipe.
Easy Roasted Herb Chicken
This recipe is easy to prepare and will soon become a household favourite! The easy roasted chicken drumsticks is seasoned with a mixture of dried herbs, then roasted until golden crisp on the outside. You will love it! Get the recipe.
Parmesan Oven Fried Chicken
from familyfreshmeals.com
Instead of battering and frying each piece, one by one, you just bread all the pieces and load them onto a baking sheet. That's it! Get the recipe.
Jamaican Jerk Chicken Drumsticks With Caribbean Rice & Beans
One of my favourite recipes is the Jamaican jerk chicken drumsticks with rice & beans. Its a combination of spice, salt and delicious sweetness. Enjoy! Get the recipe.
Sticky AND Crispy Asian Chicken Wings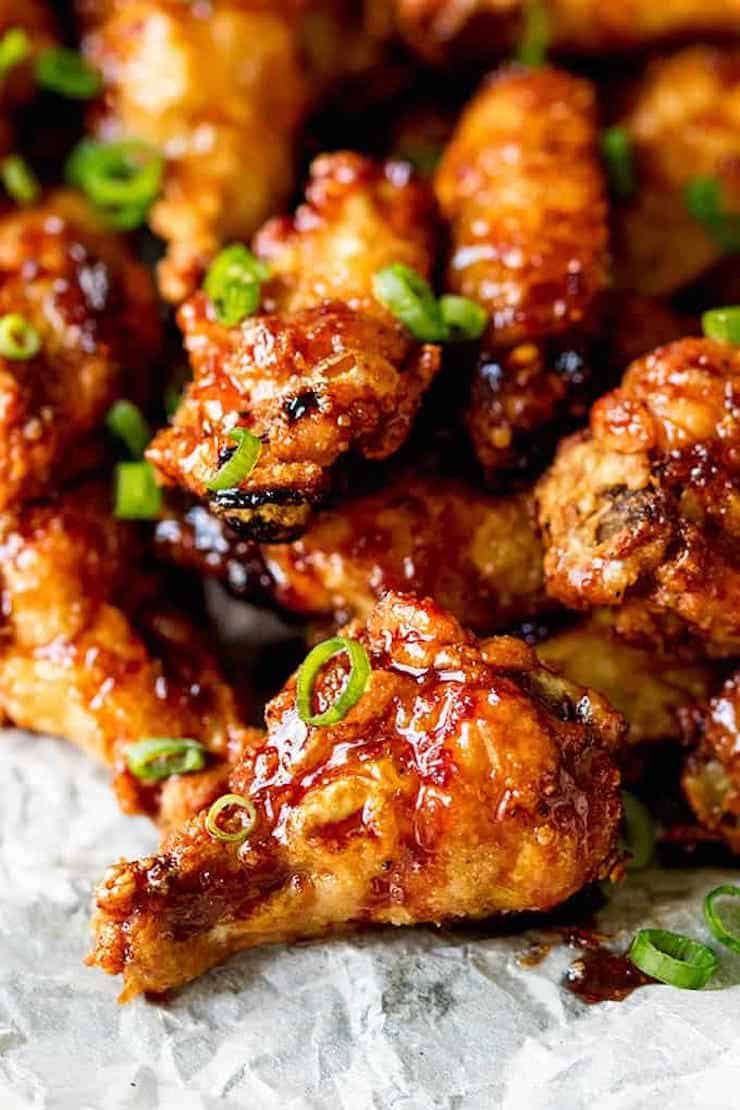 Ok you will absolutely love the sticky and crispy asian chicken wings! They have the perfect combination of crunch and sticky sweetness! Get the recipe.
Sticky Crispy Garlic Chicken Wings
Crispy, fried garlic chicken wings tossed in a sweet and sticky glaze. You won't be able to keep your hands off of these! Get the recipe.
Wings With Angry Sauce
Fiery, sweet and full of flavour! Get the recipe.
Korean Barbecue Chicken Wings
These Korean barbecue chicken wings flavours and seasonings are as delicious on chicken wings as they are on Bulgogi beef. Get the recipe.
Garlic and Paprika Chicken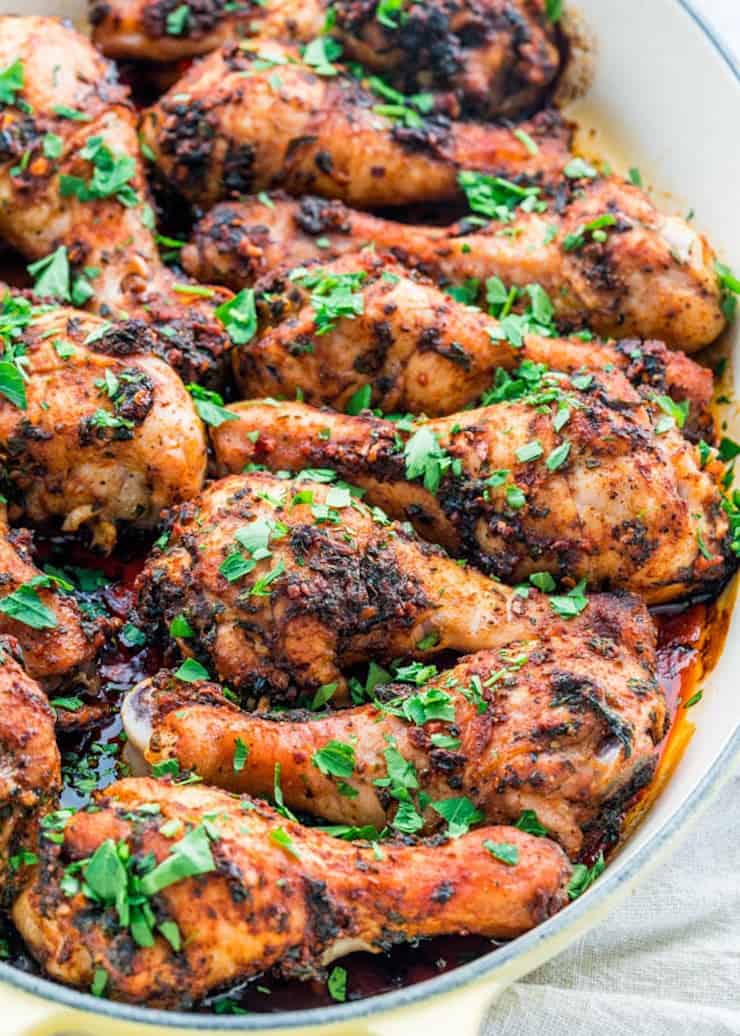 The garlic and paprika chicken recipe is juicy and tender and baked to crisp with a garlic and smoked paprika sauce. Get the recipe.
Dry Rubbed Baked Chicken Wings
The dry rubbed baked chicken wings is so juicy. Its coated in a mouthwatering homemade dry rub and paired with a creamy gorgonzola dipping sauce that will make your guests swoon in delight! Get the recipe.
Mango Habanero Wings
The mango habanero chicken wings are sweet and spicy due to a mango habanero glaze made with mango habanero salsa and peach preserves. Get the recipe.
Korean Fried Chicken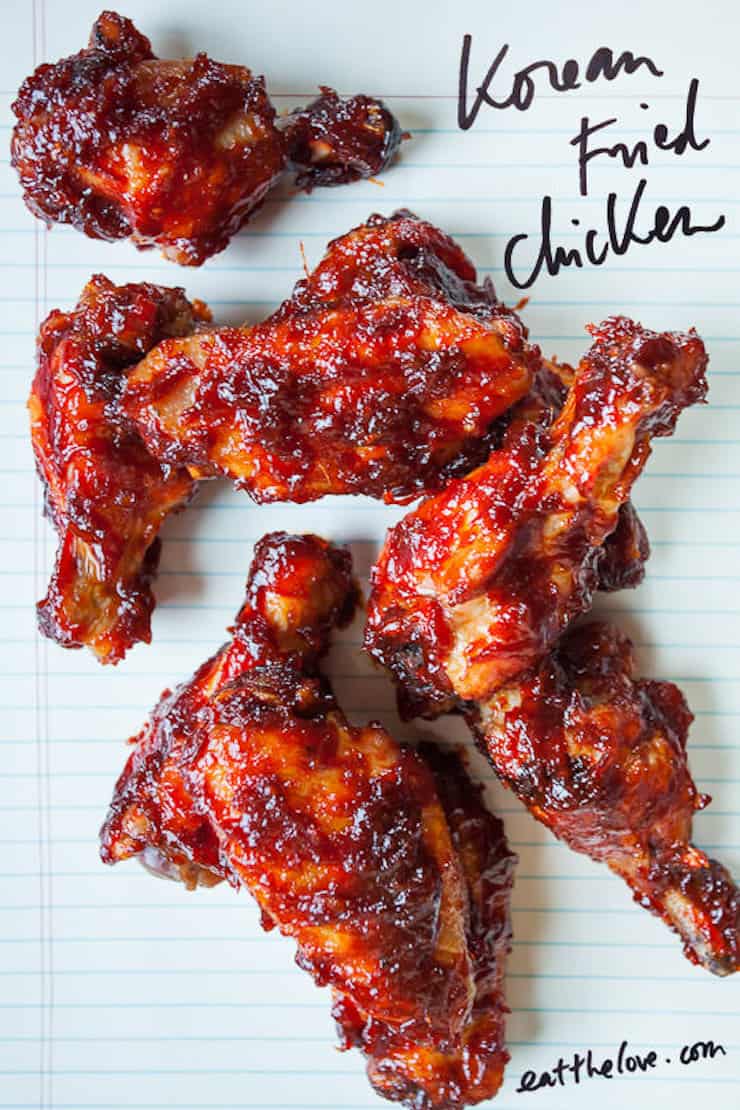 Super easy to make, this super addictive Korean fried chicken recipe is so yummy with a super crisp skin. It is baked in the oven not deep fried! Get the recipe.
Pok Pok Wings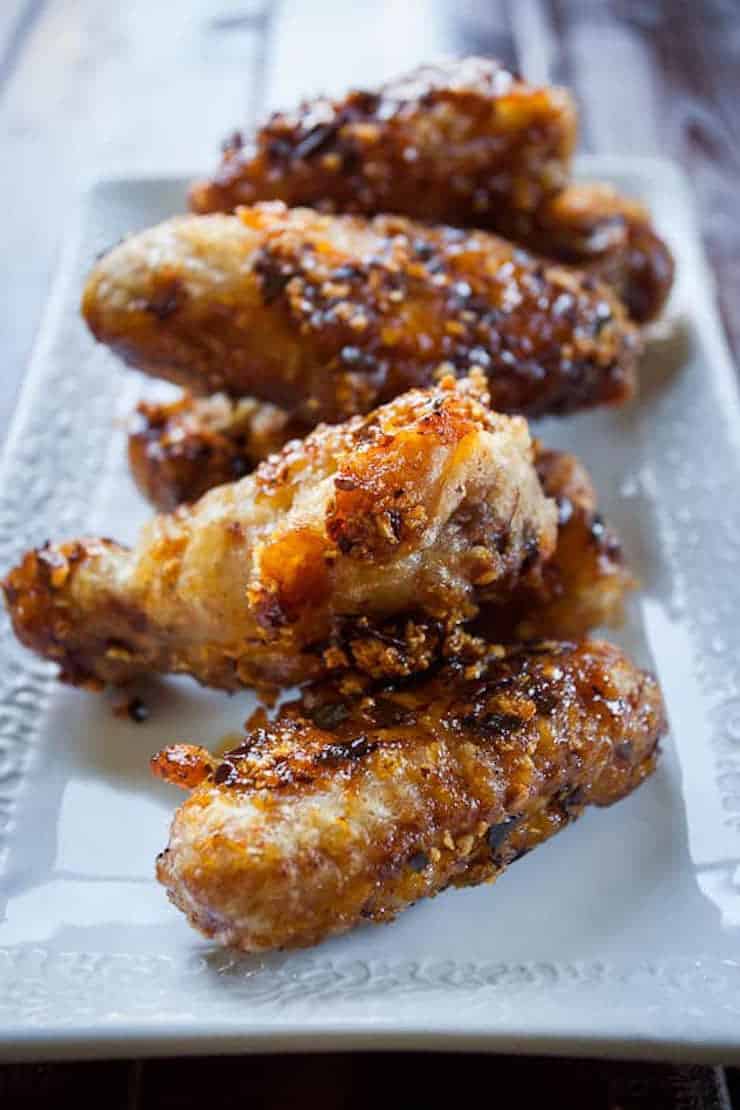 The pok pok wings recipe is crisp and tasty wings packed full of delicious sweet, spicy, umami flavour in every bite! Get the recipe.
Teriyaki Chicken Wings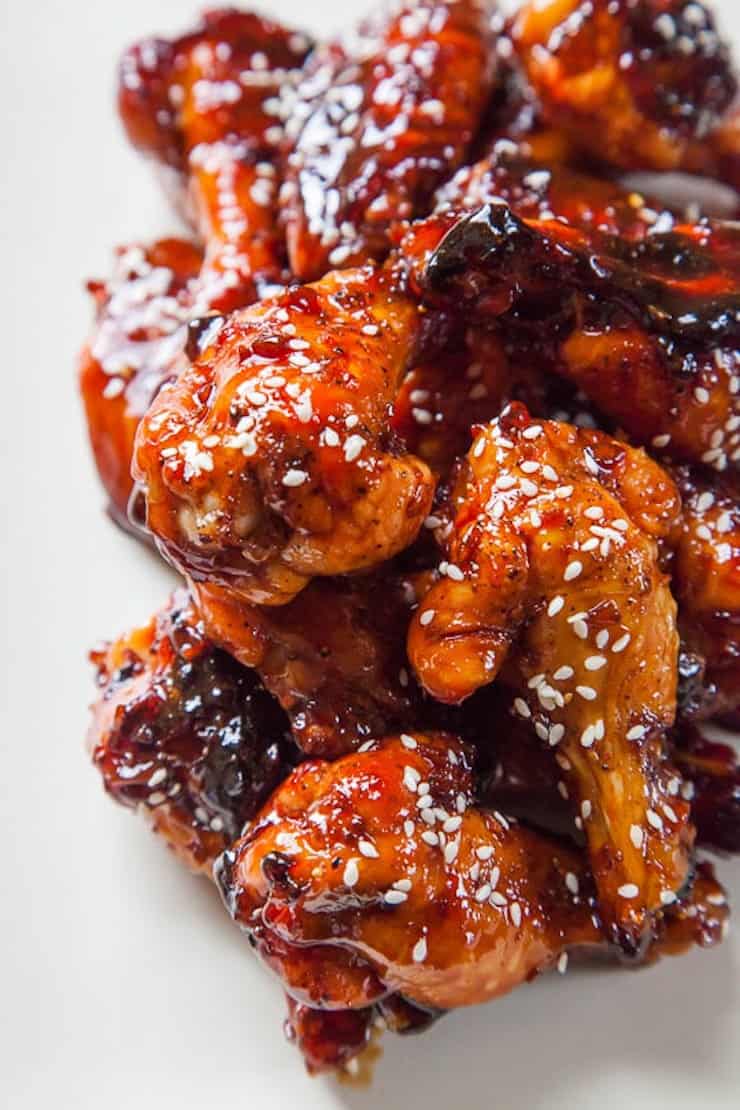 This addictive and easy to make teriyaki chicken wings recipe is perfect for a picnic, as an appetizer for a party or an easy snack at home! Get the recipe.
Sweet & Spicy Sriracha Glazed Wings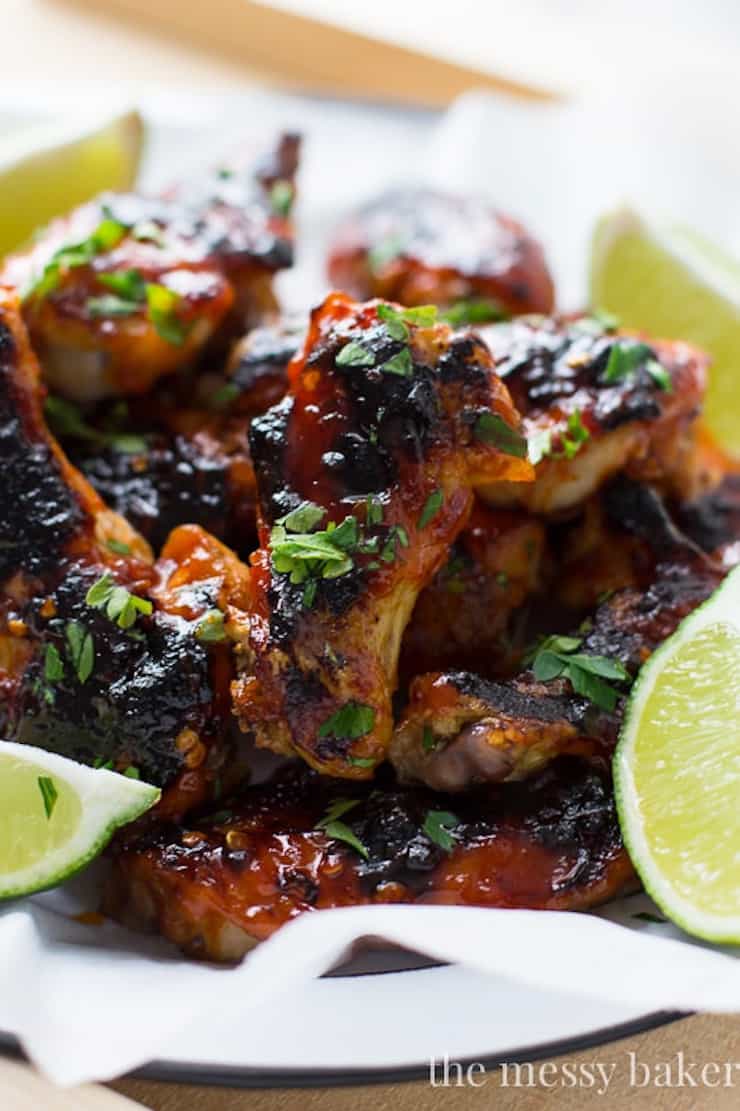 Sweet & spicy sriracha glazed wings are crispy oven baked. They are brushed with a sweet and spicy sriracha glaze. Get the recipe.
Peruvian Chicken Wings With Peruvian Green Sauce
These easy to make Peruvian chicken wings are served with a spicy and herbaceous creamy green sauce that is so delicious that you will be craving for more.Get the recipe.
Sticky Thai Chicken Wings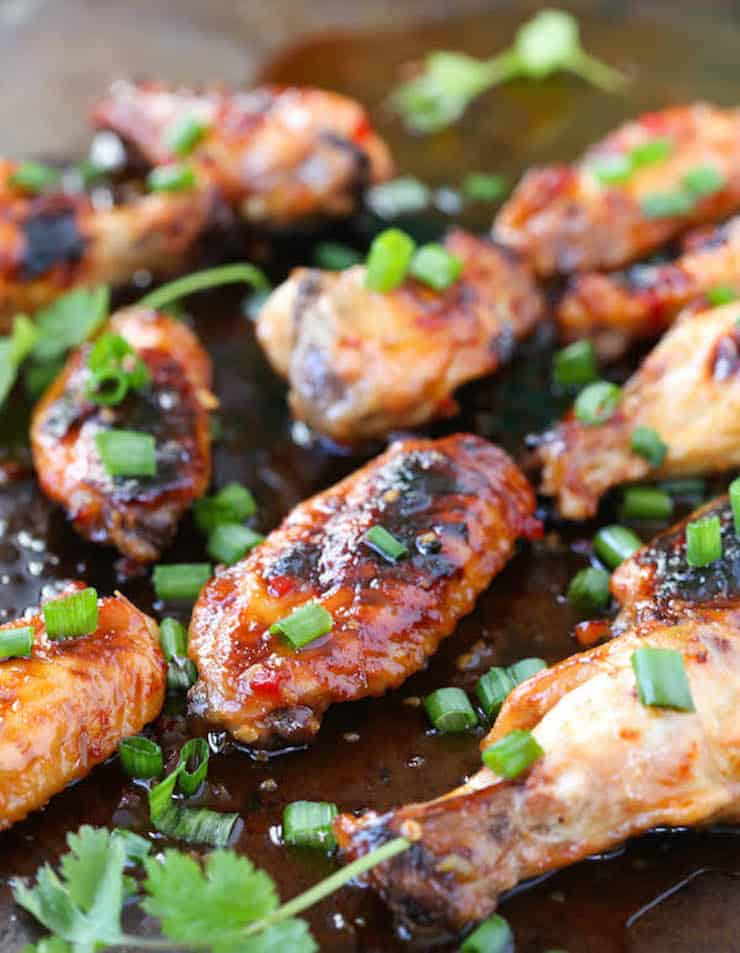 Simple to prepare. Enjoy! Get the recipe.
Baked Asian Chicken Wings With Raspberry Hoisin Glaze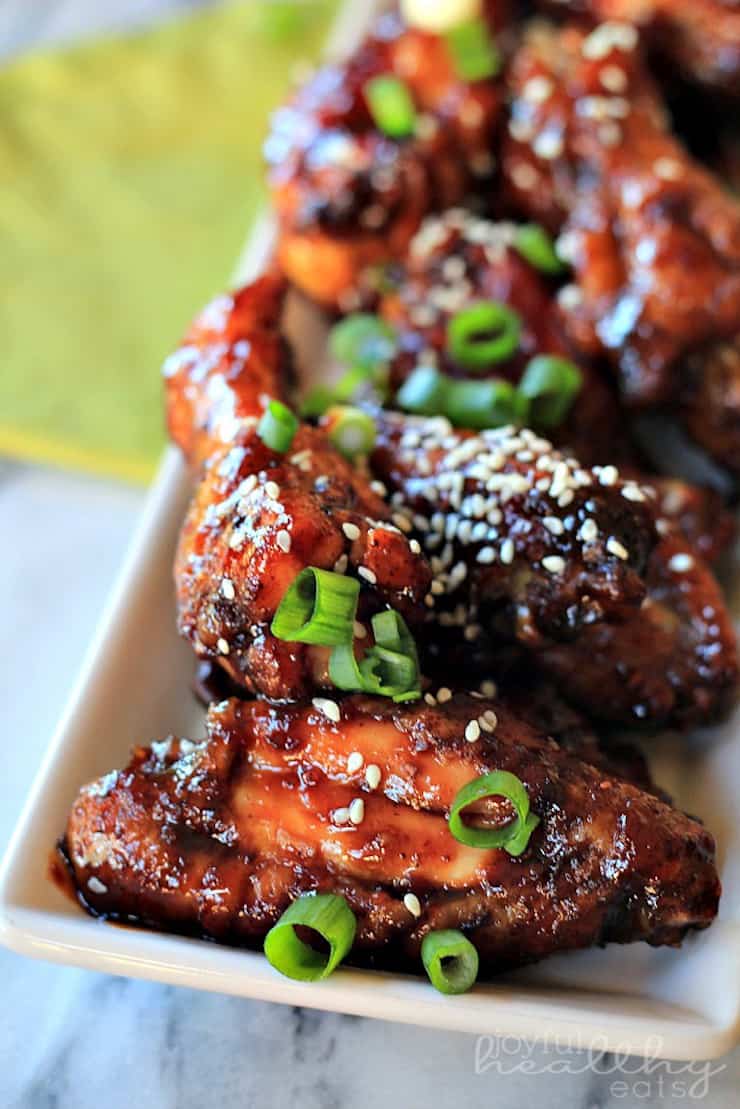 Indulge in the homemade asian style baked chicken wings which consist of a sweet & tangy raspberry hoisin glaze. Get the recipe.
BBQ Chicken Drumsticks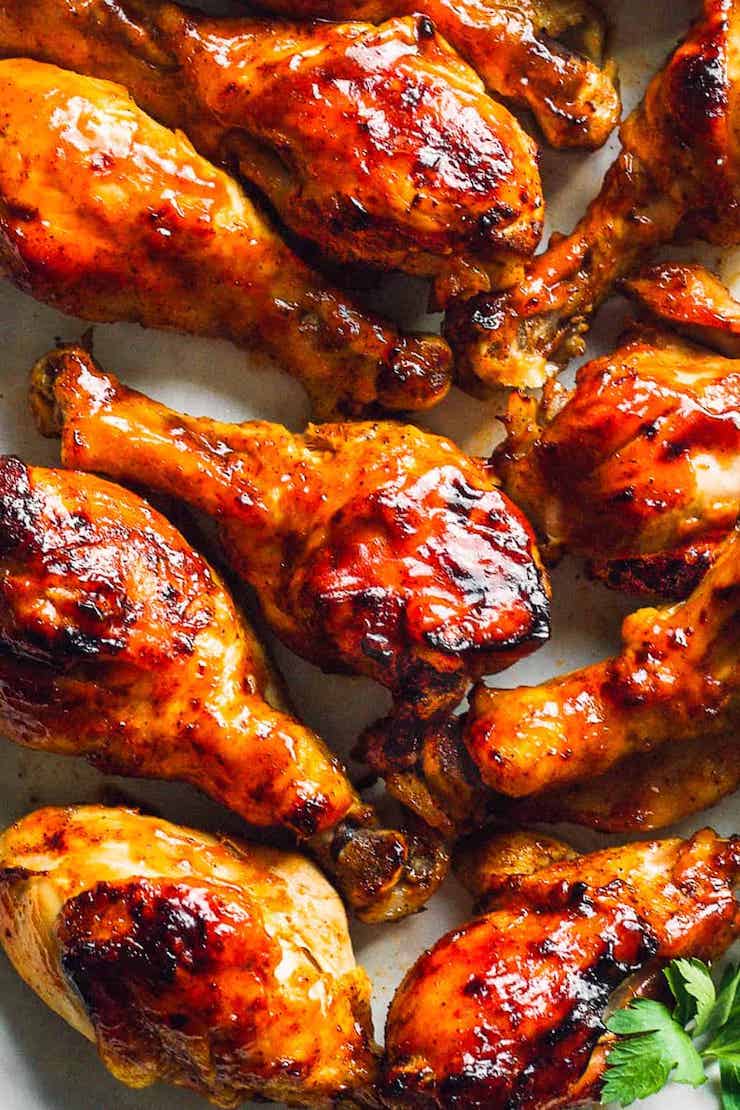 Delicious BBQ chicken drumsticks that are quick to cook! Get the recipe.
Want Additional Recipes?
Access our complete list of healthy recipes!