photo source: ifoodreal.com
Cauliflower Breadsticks
Cauliflower Breadsticks is a light easy to prepare healthy recipe that is highly popular.
Full of flavour, for those who can't have gluten, featuring 2 bloggers this recipe creates a delicious breadstick out of cauliflower along with other ingredients dipped in warm marinara sauce.
Health Benefit Of Cauliflower
Cauliflower deserves a regular rotation in your diet as it contains an impressive array of nutrients, including minerals, vitamins, antioxidants, and other phytochemicals.
Cauliflower health benefits includes that it fights cancer, boost heart and brain health, it's anti-inflammatory, improves digestion and supports detoxification.
1 cup of cooked cauliflower will provide you with almost 77% of the recommended daily Vitamin C.
Source: Live Science
Other benefits include:
Low in calories
Weight loss
High in fiber
Low carb
How Many Carbs In Cauliflower
Cauliflower is one of the most popular low-carb vegetables.
It can be used as a substitute for rice, potatoes and even pasta.
One cup of raw cauliflower contains 5 grams of carbs.
Is Cauliflower Keto Friendly
Yes it is. It has 1.5 grams of net carbs per half a cup.
What Happens If You Eat Too Much Cauliflower
It can create excess gas and bloating. Make sure to drink enough water when consuming cauliflower.
Is Cauliflower Healthier Raw Or Cooked
Raw cauliflower keeps the most antioxidants, however, cooking cauliflower increases indole levels.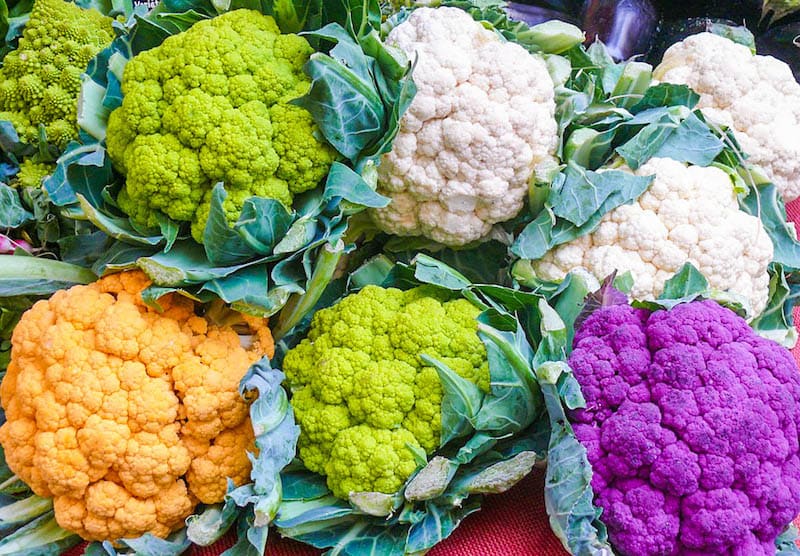 photo source: stranges.com
How Much Is A Head Of Cauliflower
About 3 to 4 cups of florets or 2 pounds.
How Long Should I Microwave Cauliflower
Microwave for about 10 minutes. Place in a large microwave safe bowl with a ¼ cup of cold water. Cover the bowl tightly with plastic wrap or a  microwave safe cover or plate.
How Long Does It Take To Steam Cauliflower
4 to 8 minutes. Break the cauliflower into florets.
Add an inch of water into a skillet and bring to a boil over medium to high heat.
Place the cauliflower florets in a steamer basket and place it over the boiling water and cook until tender.
How Long Does Cauliflower Take To Boil
5 to 10 minutes for florets. 10 minutes for an entire cauliflower.
How To Store Cauliflower
Store in the refrigerator unwashed, with stem side down, in an open plastic bag.
This will avoid excess moisture and spoilage. Store for 5 to 7 days.
If you purchase pre-cut florets store for up to 2 days.
Tips To Make Cauliflower Breadsticks
Dairy Free Option:
You can make the cauliflower breadsticks without adding cheese on top.
For the dough you will need a binding agent. Instead of using dairy for the dough try dairy free cheese instead, such as Daiya. Or add an extra egg or two.
Use the entire cauliflower for the recipe. If you use frozen cauliflower you will need 4 cups of cauliflower for the recipe.
You can use whole egg versus egg white.
Egg Free Option:
If you are allergic to egg, you may substitute 1TB cornstarch with 2TB water for the egg white, keep in mind that you need enough for it to be equivalent to 1/4 cup egg whites.
You can make the crust a day or two ahead. Keep the crust intact without cutting it into pieces. Wrap the crust in plastic and poke a few tiny holes for air circulation.
When your ready to bake, top the crust with cheese and bake right before serving.
Use parchment paper versus wax paper. The breadsticks will stick to wax paper. Also apply olive oil spray to the parchment paper.
You may consume the breadsticks warm or cold. Enjoy!
2 Featured Recipes
Recipe Category
Vegetarian, Paleo, Keto And Gluten Free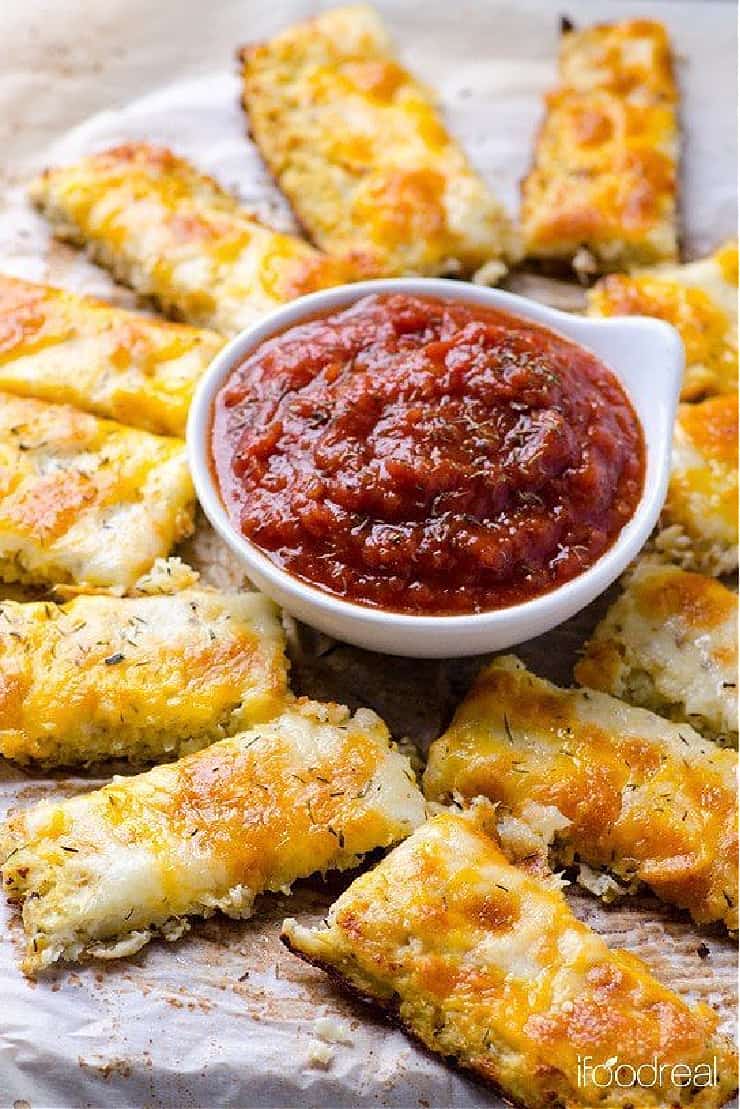 Read full details on: ifoodreal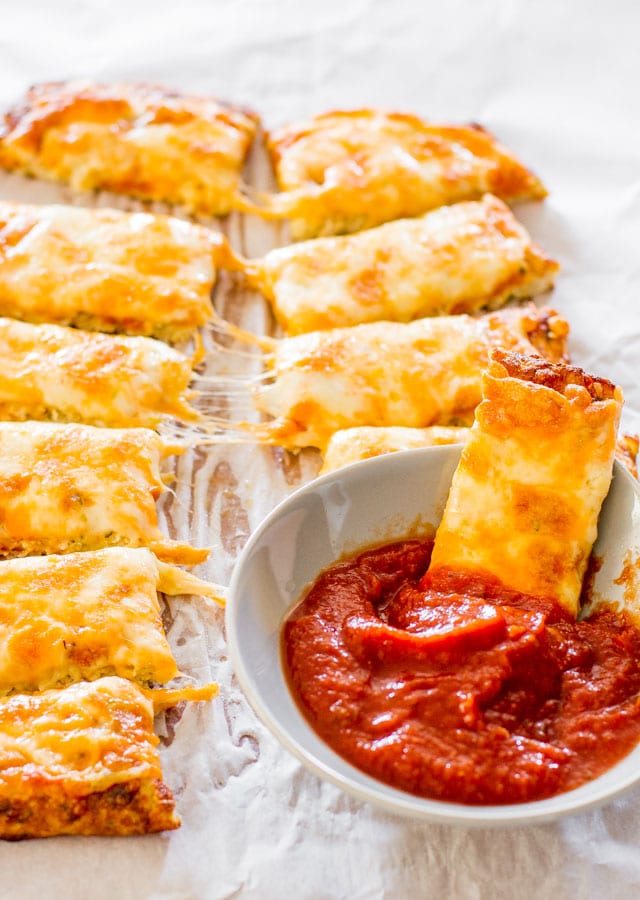 Details on: Jo Cooks
Vegan Resource
Access our other vegan content as well for your convenience.
Keto Resource
Please see below our growing Keto resource.
Want More Recipes?
Access our complete list of healthy recipes!