photo source: theviewfromgreatisland.com
Canned Tuna Recipes
Browse our collection of 20 canned tuna recipes from pasta to stuffed veggies to tasty melts, get inspired to try something new and enjoy these awesome recipes using a can of tuna!
1. Thai Tuna Power Bowl (GF)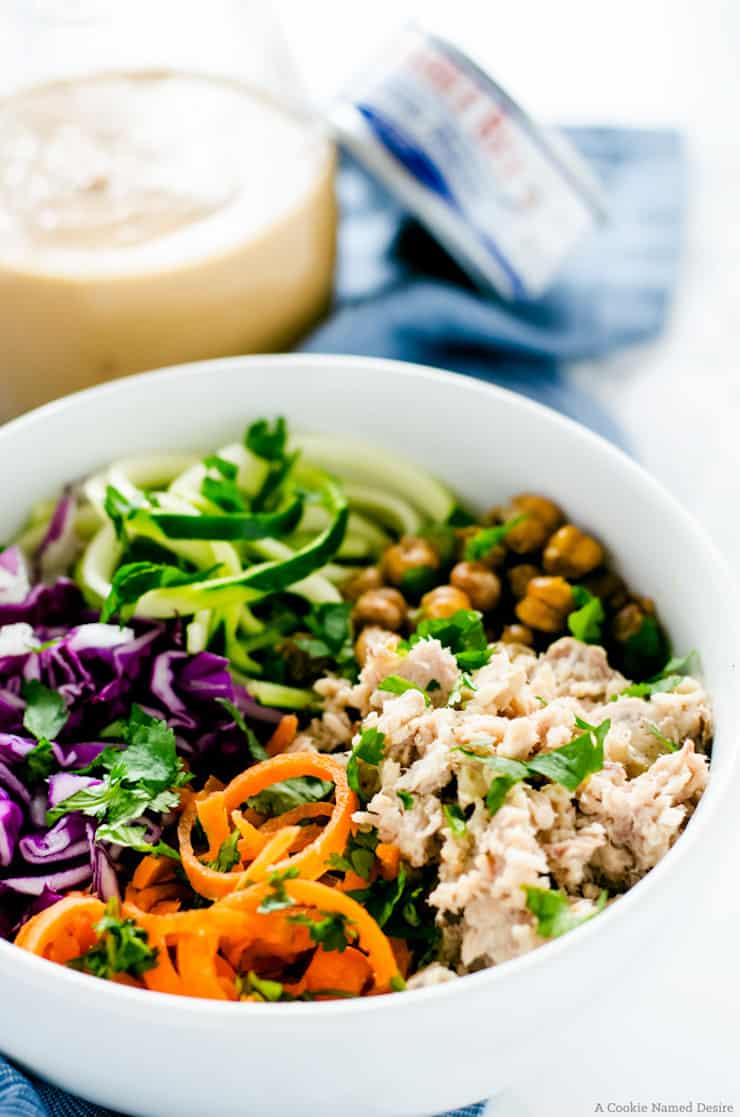 This bright and flavourful bowl can be prepped during on Sunday for nutritious lunch during the week. Get the recipe.
2. Spicy Tuna Roll (GF)
A delicious tuna roll that is ready in 15 minutes! Get the recipe.
3. Tuna White Bean Salad (GF)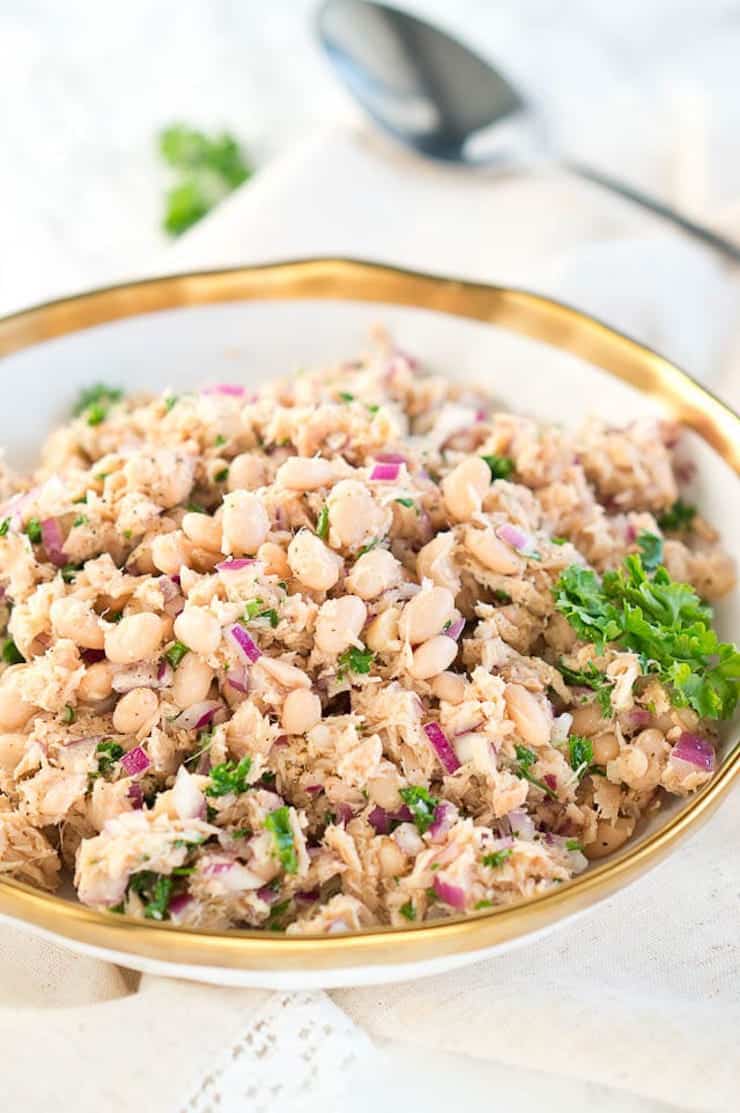 The Tuna White Bean Salad is perfect for a light lunch, even an appetizer! Get the recipe.
4. Tuna Pasta Salad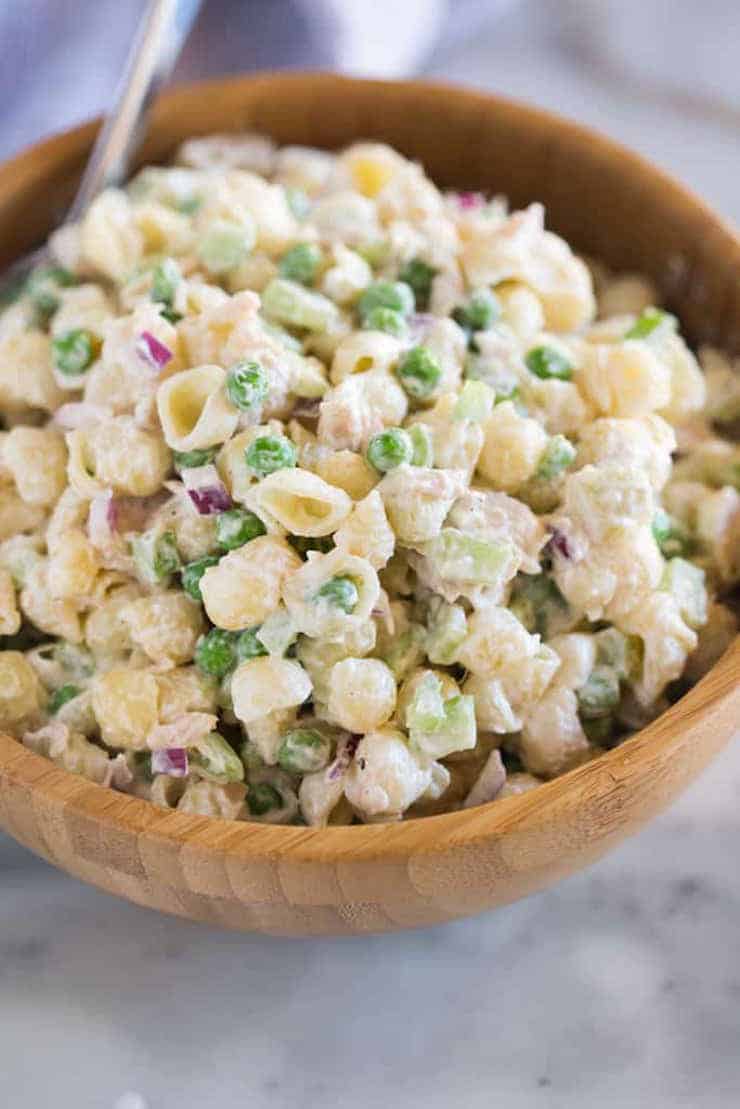 This pasta salad with noodles, peas, tuna, celery, and greek yogurt is a healthy dish you will return to over and over again! Get the recipe.
5. Creamy Tuna Pasta (GF)
This creamy tuna pasta is very easy to make and delicious. Get the recipe.
6. Asian Tuna Salad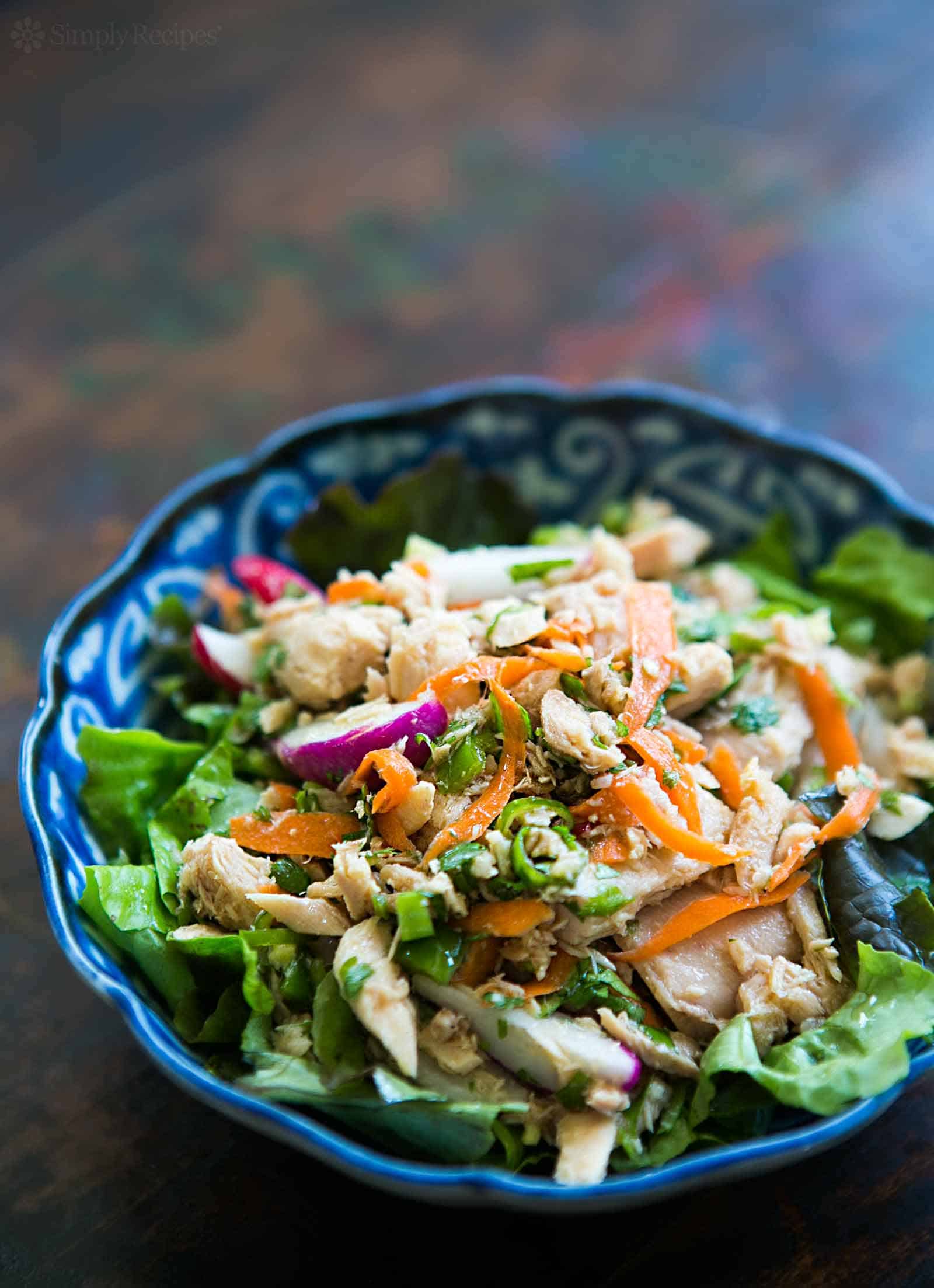 A quick and easy tuna salad using canned tuna, radishes, cilantro, shredded carrot, ginger, rice vinegar and sesame oil. Get the recipe.
7. Avocado Tuna Salad (Mayo Free)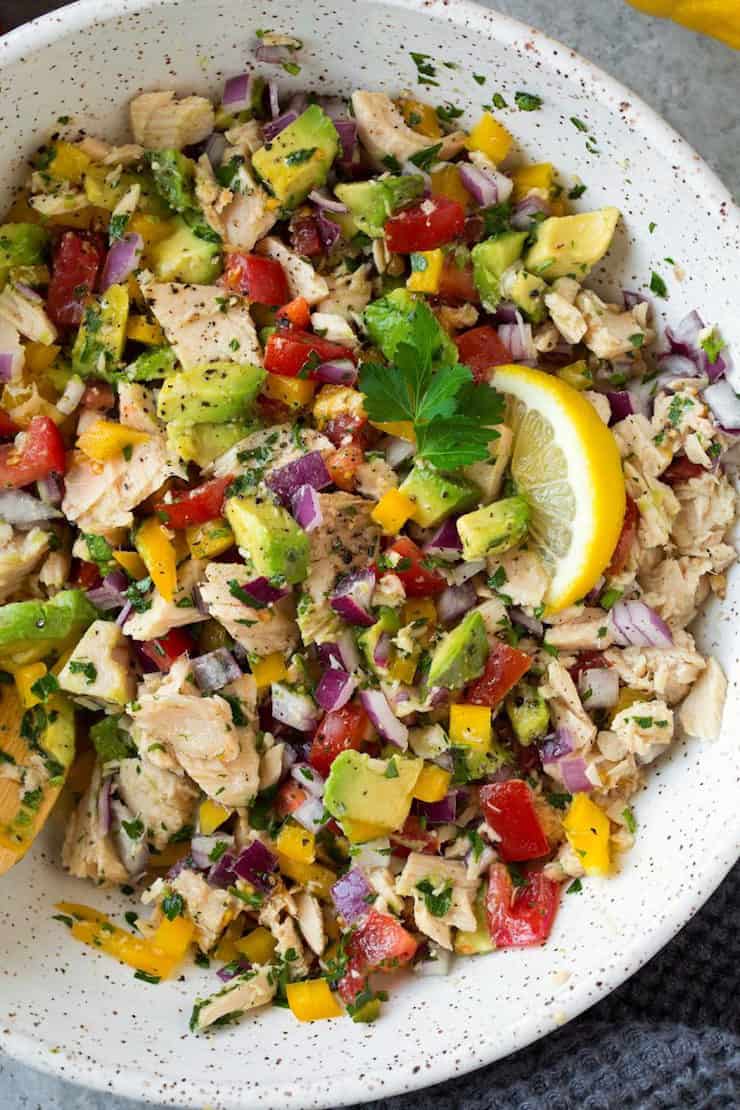 This tuna salad is full of amazing flavours! Get the recipe.
8. Mexican Chopped Tuna Salad
This salad is packed with canned tuna, chopped romaine, black beans, sweet yellow corn, fresh tomatoes, bell pepper, olives and avocado with a creamy taco-flavoured dressing! Get the recipe.
9. Tuna Sushi Stacks
These sushi stacks are super easy to assemble, healthy and will satisfy your sushi craving! Get the recipe.
10. Healthy Tuna Cakes
Easy and healthy tuna cakes in under 20 minutes! Get the recipe.
11. Creamy Tuna Pasta Bake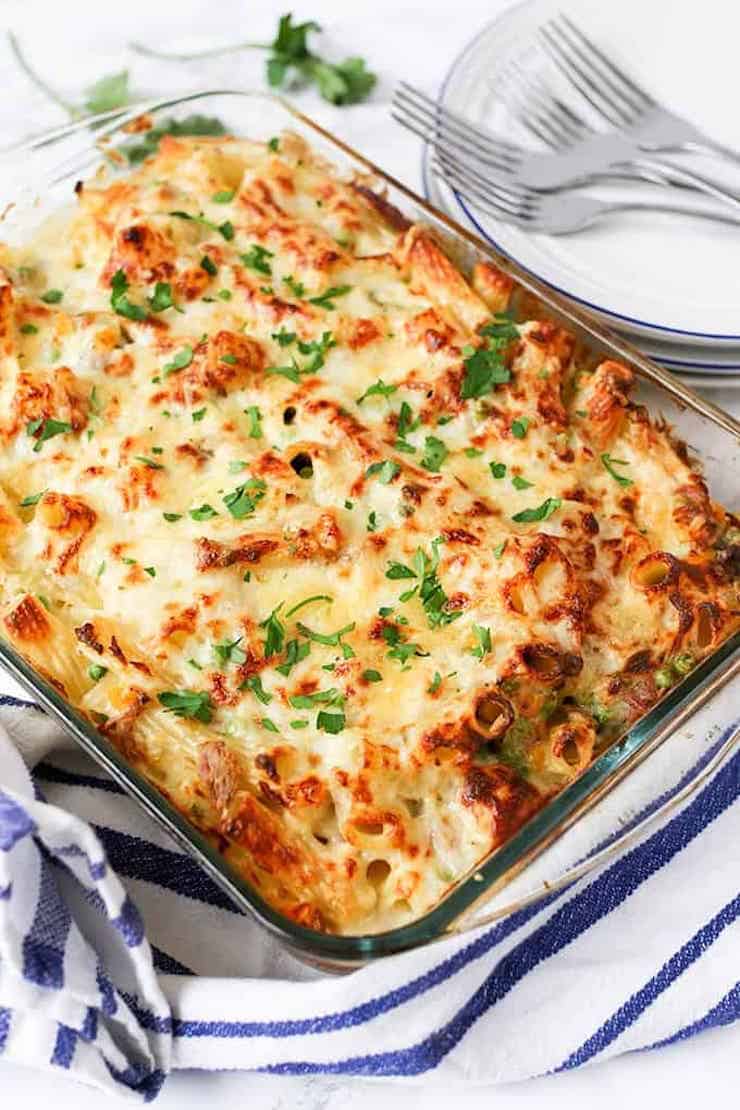 A classic favourite! Get the recipe.
12. Rainbow Poke Tuna Bowl (GF)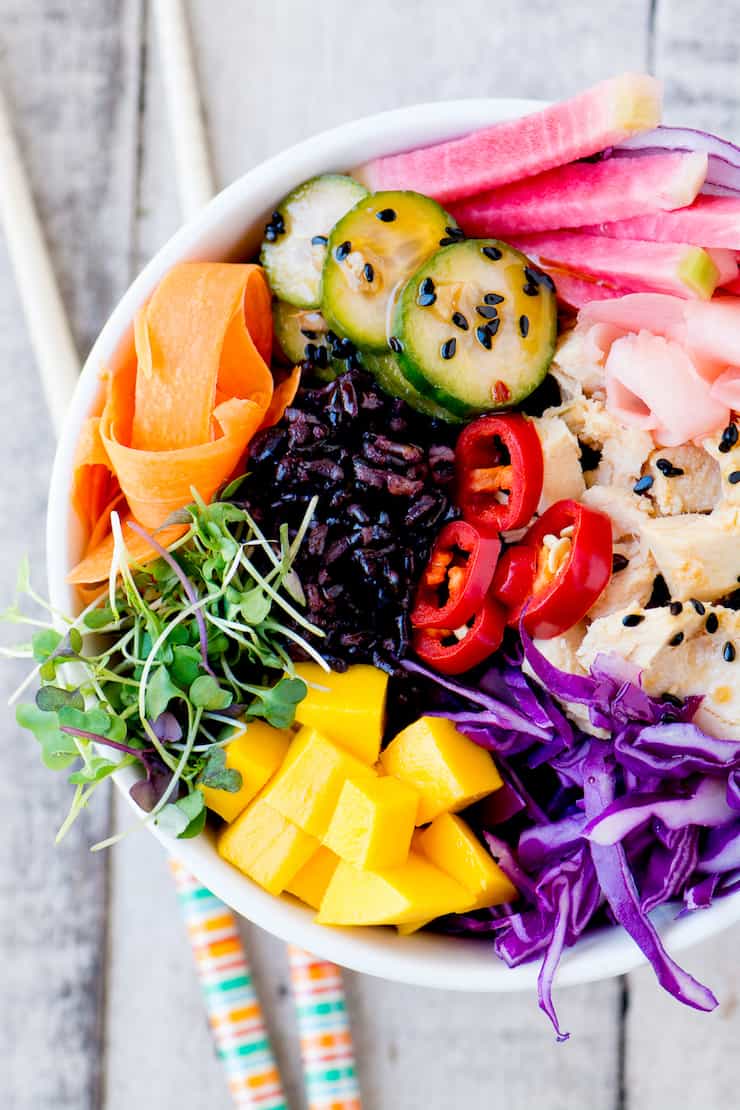 This colourful, healthy bowl is a definite favourite of mine! Get the recipe.
13. How To Make The Perfect Nicoise Salad (GF)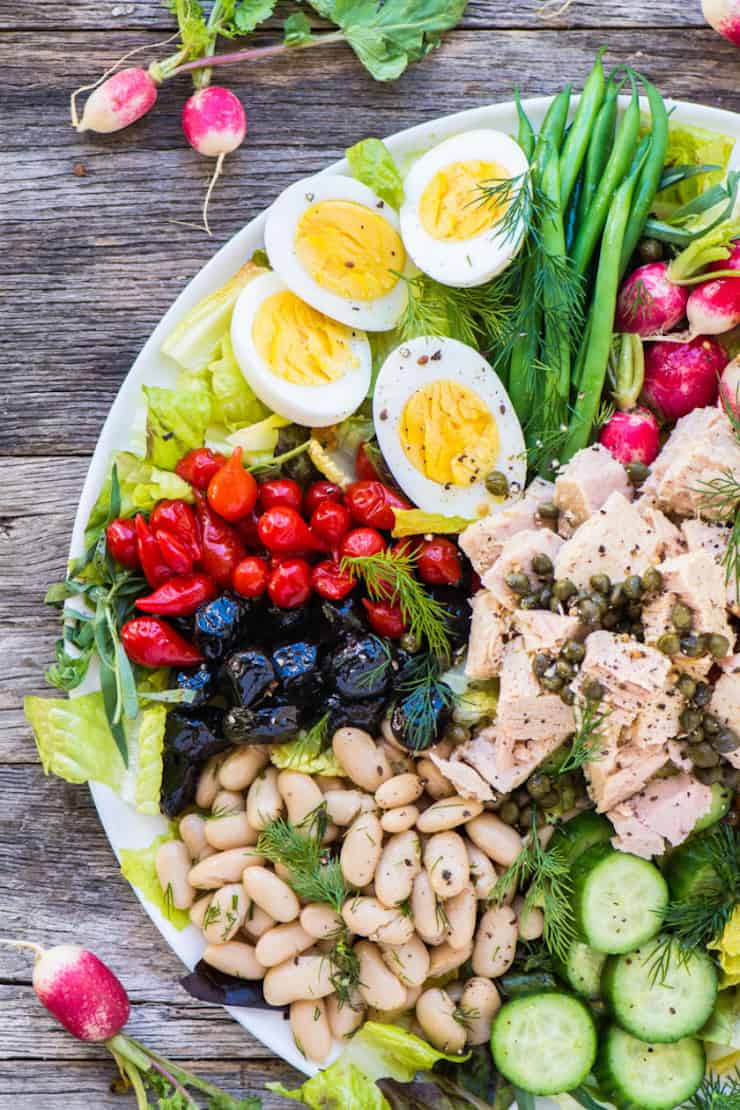 The Perfect Nicoise Salad is a gorgeous, colourful, healthy salad, packed with flavour that is very popular among my family! Get the recipe.
14. Savory Risotto And Tuna Fish Cakes With Chipotle Aioli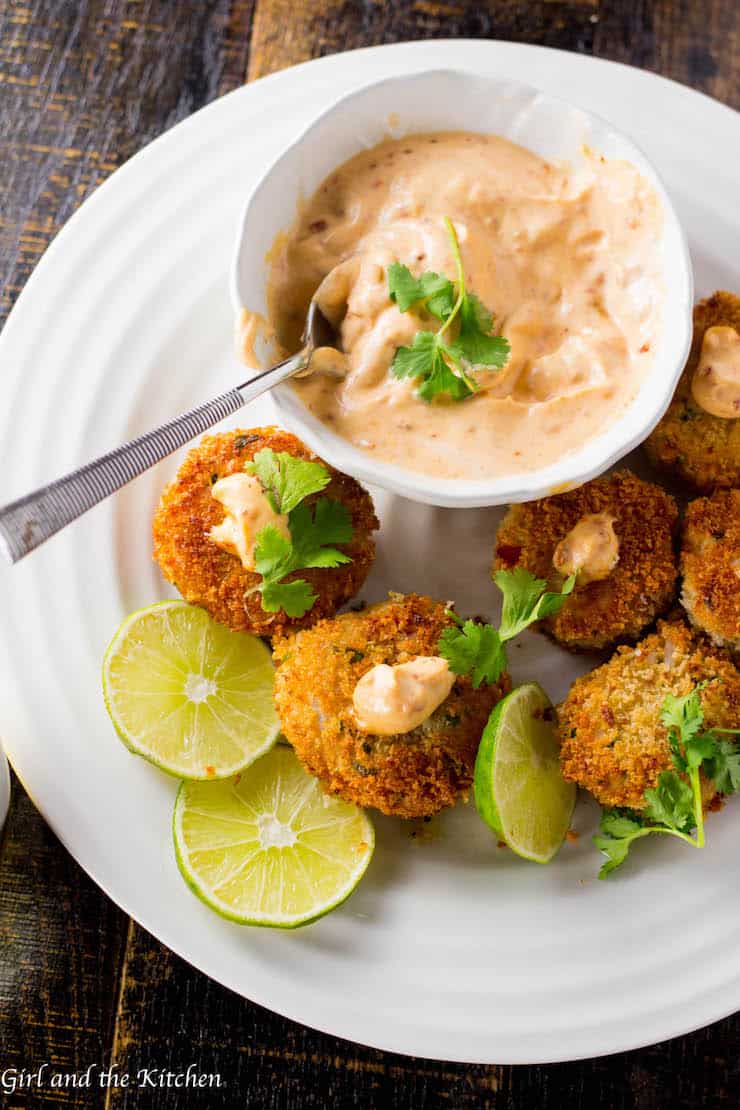 These delicious tuna cakes are crispy, crunchy and spicy! Get the recipe.
15. Deviled Eggs With A Tuna Twist
This dish is an absolute hit, that is all I have to say. Get the recipe.
16. Pasta With Tuna And Arugula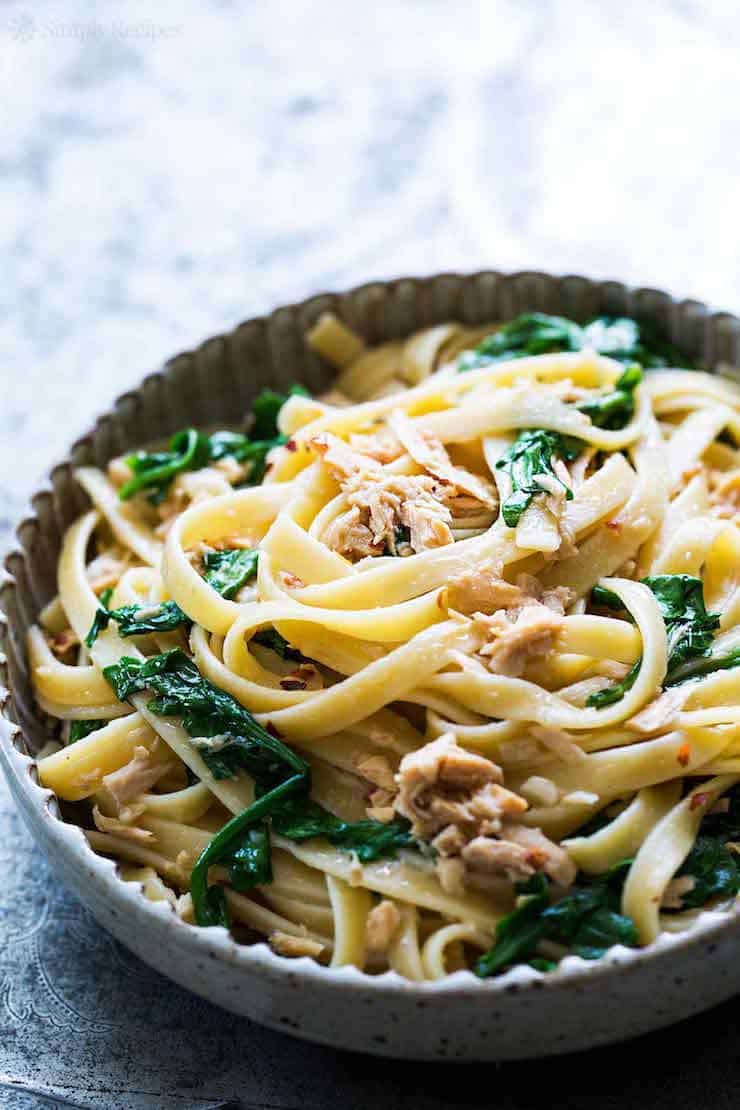 Quick, easy, and surprisingly delicious pasta is one of my go to recipes for a quick, delicious meal for the family. Get the recipe.
17. Spicy Thai Tuna Burgers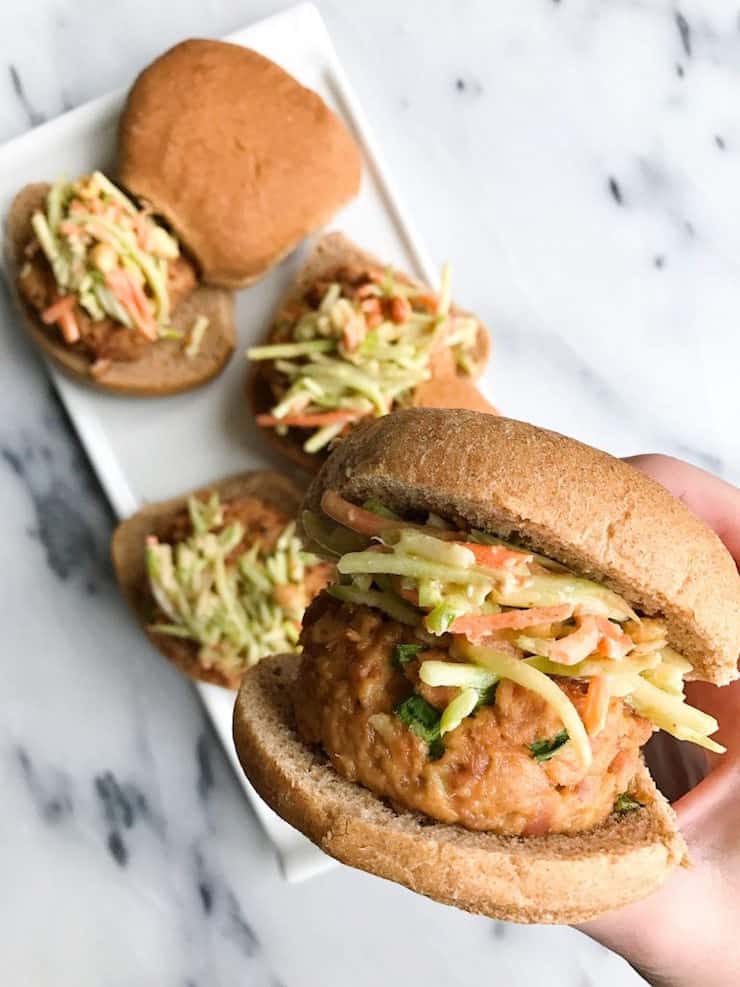 Spicy thai tuna burgers with crunchy peanut slaw for a quick and easy tuna burger! Get the recipe.
18. Tuna Rigatoni With Sun Dried Tomatoes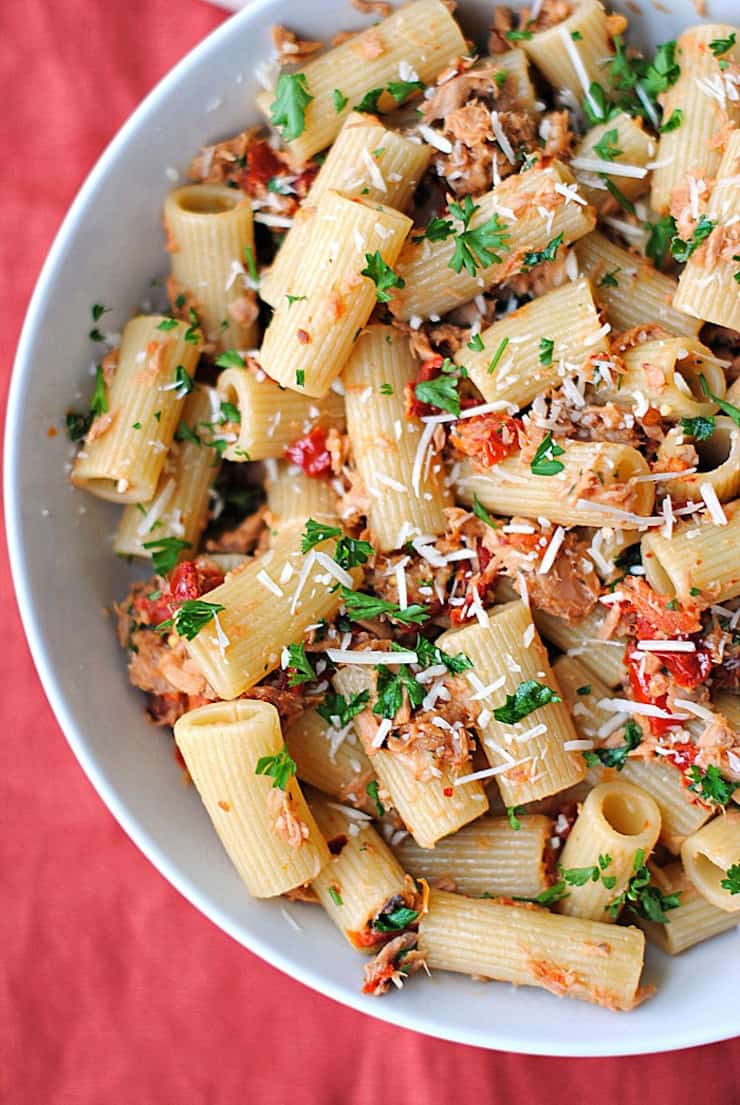 Use whole grain rigatoni to add extra fiber to the overall recipe. Get the recipe.
19. Roasted Zucchini Tuna Melts (GF & Low Carb)
The roasted zucchini tuna melt make pairs nicely with a salad. Get the recipe.
20. Italian Tuna And Corn Salad (GF)
The recipe is quite simple. Greens tossed with cherry tomatoes, black olives and extra virgin olive oil, topped with tuna, corn and fresh mozzarella. Get the recipe.
Access our complete list of healthy recipes!