How To Stick To Diet, Weight Loss And Fitness Goals
Accomplishing your diet, fitness and weight loss goals, are ALL linked to behaviour.
By changing your behaviors that have led to poor lifestyle habits, you can achieve a healthy lifestyle that last long term. This strategy is known as behaviour modification.
Some of the strategies used for behavior modification include:
Increase your fitness levels
Self-monitor
Understand how food effects the body
Connect with a support group
Set goals that are realistic
1. Self-Monitor
Weight loss is more complex than eating fewer calories than you burn, according to research undertaken by scientists.
While tracking your calories, and activity levels, helps with weight loss and weight management, self-monitoring habits is actually necessary for changing your lifestyle successfully.
There are different types of self-monitoring techniques that will help.
Through self-monitoring, you look at and record your drinking, eating and activity habits, and then offer your own feedback.
This is to increase your own self-awareness of everything you do that can help to raise warnings if problems arise.
Some of the most popular techniques for self-monitoring are:
Track eating habits using food diaries
Track weight loss
Log exercise
Use metabolic devices, accelerometers, pedometers and other high-tech tools
As you track, you'll start to see patterns in your behaviour, which can lead to increased energy, beautiful skin, weight loss or the opposite.
Focusing on the healthy patterns will help you to change your lifestyle for the long term.
There are many new self-monitoring options available now as technology advances.
It doesn't matter how you do it, as long as you make self-monitoring an important part of your lifestyle change.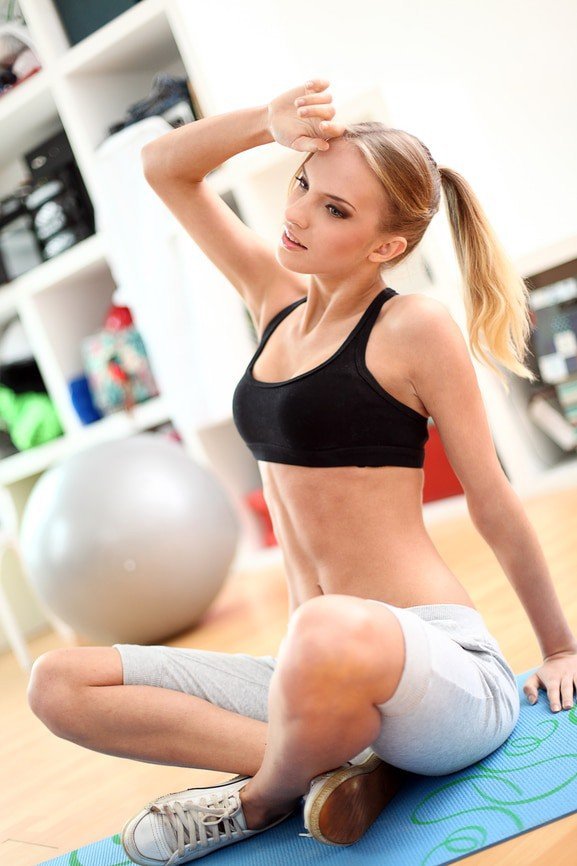 2. Increase Your Fitness Levels
According to research, by maintaining an optimal fitness level, decrease their risk of heart attacks compared to those who do not exercise.
Good health is gained through regular exercise, and it's important for anyone looking to lose or maintain their weight.
It doesn't just help with weight management, but also with bone and emotional health. Your doctor will be able to determine if your health is currently good enough to begin exercise.
The Centers of Disease Control and Prevention (CDC) recommends individuals should undertake 75 minutes of vigorous activity or 150 minutes of moderate activity each week.
A mixture of the two is also possible. The amount you do will depend on your current health and fitness levels, and you should consult your doctor first.
Weight loss or fitness programs sometimes encourage members to undertake 240-300 minutes of aerobic activity each week for good weight loss results.
Strenuous activity is not the only type of beneficial exercise.
If you have been sedentary for a while and are looking at behaviour modification, starting just a few minutes of exercise a day is beneficial.
Moderate exercise: This type of exercise will see your heart rate beat around 64-75 percent of the maximum rate. Your breathing rate will slightly increase, and may be "somewhat hard." Some examples include:
15 minute mile pace of walking (brisk)
House and yard work
Leisurely bike rides
Light swimming
Playing with your family
Vigorous exercise: This is when your heart rate is at least 76 percent of the maximum rate.
Your breathing rate will increase considerably, and you will often sweat. Exercises are "somewhat hard" to "very hard."
You will not usually be able to hold a conversation while doing vigorous activity.
Some examples include:
Competitive sports, including basketball and soccer
Hiking
Jogging
Aerobics classes
Cycling
3. Develop Physical Activity Levels
Now that you've decided to look at fitness behaviour modification, it's time to make a commitment. You can then set SMART goals, using the FITT method to create your plan.
All goals need to be SMART. This means they need to be:
Specific: One behaviour change per goal
Measurable: Make sure you have a baseline to measure your goal against
Attainable: Action words like "I do" or "I will" help with this
Realistic: Are your expectations honest? Think about your time, your capabilities and your likes/dislikes
Timely: Give yourself a deadline, and make sure it is manageable and right for you
The FITT method will help with your activity plan:
Frequency: How often will you exercise?
Intensity: What do you want your heart rate percentage to be?
Type: What exercise mode will you use (e.g. swimming, aerobics, walking, pilates etc.)
Time: How long will you spend exercising each day?
You don't have to do all your exercise in one session. Split the time up throughout the day to make it more manageable.
Once you put the principles together, you can start your plan. Here's an example of both poor and SMART goals:
POOR goals:
I want to do more cardiovascular exercise.
I want to lose weight.
Your goals aren't clear to help create a plan.
SMART goals:
I will exercise on Mondays, Wednesdays and Fridays. I will walk at a pace that is somewhat difficult, twice a day for 15 minutes a time.
I will track all my exercise and food habits on a daily basis. The goal is to increase your intake of whole clean foods and exercise up to 150 minutes each week.
The SMART goals are specific, so you can clearly see if you are sticking to this plan.
When you do exercise, you need to remember the following:
Keep it simple
Make it realistic
Actually do it
Make sure it's fun!
Remember YOUR commitments are to YOUR health.
4. Understand Your Body And Your Diet
The body is extremely complex, even if it seems simple on the outside. You need to understand what foods helps or harms your body.
Your diet will greatly impact your weight loss, fitness or weight management goals by 80%. You can learn about sound nutrition and your body in various ways, including:
Talk to a dietitian: Dietitians are trained to offer advice on the best foods for nourishment. We think we know what is healthy, but these professionals really do. A dietitian can plan your meals, offer more information about how certain foods affect your health and weight, help you develop good goals for your nutritional needs.
Consult with your doctor: Your doctor is a great person to talk to about your goal to improve your lifestyle. Be prepared for this visit by tracking all food intake in a food diary, listing any family conditions, and bring with you, your current medication and supplements you take.
Support groups: Your journey doesn't need to be isolated. There are thousands of people tackling changing their diet around the world, and support groups will help you find others like you. You can share your own story, while learn from others their tips and stories. Don't be afraid to share. Online groups are available for those who don't have the time for face to face meetings.
5. Set Realistic Goals
Your goals for weight management, diet and fitness need to be realistic. Too many people get frustrated when results aren't immediate.
Try to avoid this, as it does take time. By changing your diet and fitness levels, you will make significant changes to your lifestyle. To help you develop realistic goals here are some tips:
An average healthy weight loss is up to two pounds each week
Opt for exercises you enjoy and build them up slowly
Ask friends or family members to exercise with you
Encourage your children to cook with you, and let them choose healthy food options
Look back at your progress to keep a proactive mindset, as you move forward with each day
Ask for help if you need it, whether it is through a friend, family member or healthcare provider.
Weight management, fitness and changing one's diet is only possible with behaviour modification.
It is often one of the hardest parts of any fitness, diet or weight loss program, because behaviours become engrained in daily routines and lifestyles.
You can't change your behaviours in one day or even within a week. Recognize and accept that it will take time, as you approach your journey with an open mind.
Fitness Training Resources 
How To Reach Your Fitness Goals
How To Clean Up Your Diet Eating Habits
Complete List Of Our Best Home Based Printable Workout Routines
60 Bodyweight Exercises You Can Do At Home
50 Tips To Get Fit Without A Gym